The John Report: WWE Smackdown Live Review 11/08/16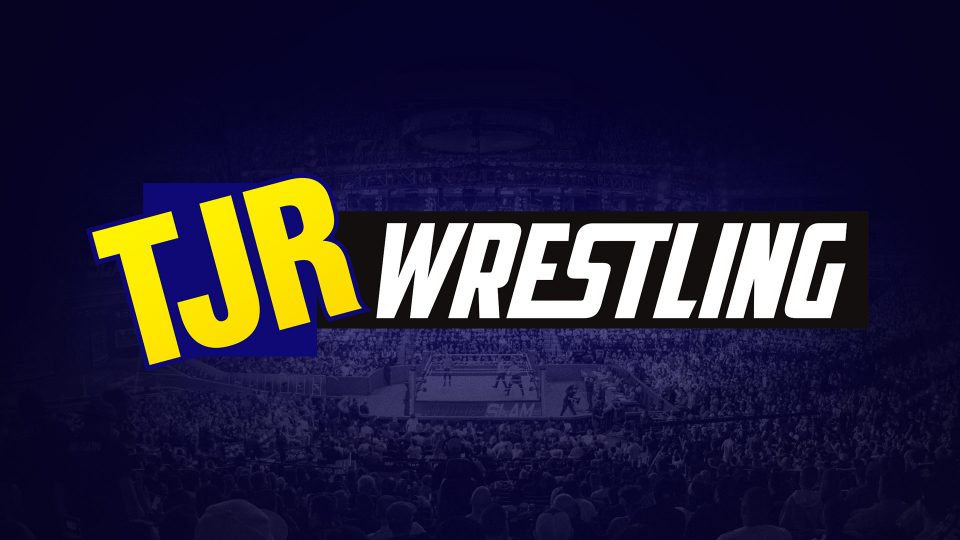 Live (on tape delay) from Glasgow, Scotland this is Smackdown for episode #899.
The Smackdown intro video aired. Way to feature that reality TV star/reality competition TV host John Cena at the end there. I remember him.
The arena in Glasgow looks full as announcer Mauro Ranallo welcomed us to the show by reminding us we'll get Becky Lynch vs. Alexa Bliss for the Smackdown Women's Title this week.
The WWE World Champion AJ Styles made his entrance. Best in the world. That's what I say when I see him.
The announce team of Mauro Ranallo, David Otunga, John Bradshaw Layfield and Tom Phillips is back to be a regular member of the commentary team. Ranallo called him a host, so Phillips went through a recap of things that happened last week. They showed highlights from last week's Smackdown main event when Styles lost to Ambrose because of James Ellsworth.
Analysis: I like Phillips from when he was on Smackdown before and his work in NXT, but I'm not sure if they really need four announcers calling a two hour show. It feels like too much. I'd rather have a two man announce team.
Styles said he was in no mood for the cheers or boos. Styles suggested that people put down their phones, have a seat and be quiet. Fans booed. Styles complained about the travesty from last week when Dean Ambrose cheated and now Ambrose has a shot at Styles' World Championship at TLC. Styles complained about how that "mutant turtle" James Ellsworth got involved and called Ellsworth an embarrassment to humanity. Styles: "My God, James Ellsworth looks like a foot." He said nobody is flying Ellsworth to Scotland, that's for sure. As far as Ambrose is concerned, he's been told not to have contact with him because of Survivor Series. Styles said that he wants to beat the crap out of Raw, so being the face that runs the place and the de facto captain of Team Smackdown, it is up to him to get his team on the same page. He says they're going to bring that team down to the ring.
Analysis: Styles has improved a lot as a talker during his first year in WWE. He's very good at being a cocky heel as well as playing off the mixed crowd reactions. He has come a long way from his promos in TNA as well.
Baron Corbin made his entrance and entered the ring. Corbin said that he will deliver at Survivor Series…"just not for your team."
The Wyatt Family logo appeared. Then it went away and Bray Wyatt was at ringside with Randy Orton with Luke Harper. Both Wyatt and Orton are on Team Smackdown Live.
The fifth member of the team is Dean Ambrose, who walked out last. Since Orton is a tweener right now, Ambrose is the only true face on the team.
James Ellsworth walked out with Ambrose as JBL ranted about how he shouldn't have been allowed in Scotland.
Ambrose was in the ring with Ellsworth. Ambrose noted that Ellsworth, who was wearing his own shirt, had never been to Scotland before and he brought him. Styles told Ambrose to get Ellsworth out of his ring. Ambrose said if you've got a problem with Ellsworth then you have a problem with Ambrose and the people of Scotland. Ambrose said they may be on the same team at Survivor Series, but right now you're outnumbered. Corbin left the ring and went up the ramp.
The Smackdown Commissioner Shane McMahon showed up. Corbin stared at him as Shane entered the ring.
Shane wondered if his team wanted to prove if they are the best in the business, but in order to prove that they need to defeat Team Raw at Survivor Series. The only way to do that is if they are on the same page. Shane told them to focus on the big picture. Shane thinks it can be a clean sweep at Survivor Series. Ellsworth said something in Shane's ear as the fans were chanting "Ellsworth." Shane said that Ellsworth had a great idea and let Ellsworth announce it…he is the "team mascot" for Team Smackdown.
Analysis: A grown man is a mascot now. That's…interesting.
Shane set up a match with Bray Wyatt, Randy Orton and Luke Harper vs. Dean Ambrose, Baron Corbin and James Ellsworth.
Analysis: It was a nearly 20 minute opening segment to set up a match for later in the show, which is common for how WWE usually sets up matches. It would be nice if they changed things up once in a while, but they are so set in their ways.
Becky Lynch was shown getting ready for her match. Breezango vs. Vaudevillains is up next.
(Commercial)
Corbin was shown walking backstage. Shane McMahon walked up to him with Corbin saying he had no interest in being in a tag match later, but he wants to be a part of Survivor Series. If Shane has a problem with it then kick him off the team. Corbin told Shane that they need him more than Corbin needs them. Shane said that he'll take Corbin out of the tag match and put him in a match against a returning star in Kalisto.
Analysis: It fits Corbin's character to complain about things and not want to be a part of a team. First change of the night. There are more to come.
The Vaudevillains were in the ring. Breezango were dressed in cop outfits along with kilts. Their gimmicks are that they are the fashion police of Smackdown.
Breezango (Tyler Breeze & Fandango) vs. The Vaudevillains (Aiden English & Simon Gotch)
The winners of this match get to be on Team Smackdown at Survivor Series. Gotch hit a rolling senton on Breeze followed by English tagging win with a Swanton Bomb off the top, but Fandango made the save. Breeze kicked English out of the ring and hit a kick to the head of Gotch. Fandango tagged in and kicked English. Gotch with an uppercut. Breeze nailed a kick to English and then Fandango hit a Falcon Arrow to win the match in under two minutes.
Winners by pinfall: Breezango
Analysis: 1/2* A rushed tag match that had no crowd reaction since both teams are barely featured on television. I think Breezango should be doing a lot more on Smackdown, so I'm glad they got the win. I doubt they will fare well in the tag match at Survivor Series.
They called Lynch vs. Bliss the "main event" even though I doubt it goes last.
(Commercial)
Natalya made her entrance for a match. She had a whistle because she's the "coach" of the women's Smackdown Live team. Nikki Bella was on commentary for the match. Naomi did her two-minute entrance.
Natalya vs. Naomi
Natalya pulled Naomi down by the air and put her in a headlock. Jawbreaker by Naomi. They did a double cross body block collision spot. Carmella walked down to ringside in her ripped jeans. Nikki wondered what she was doing. Natalya left the ring to keep them apart. Natalya blew the whistle, so Nikki shoved her down. Nikki hit a forearm on Carmella. Natalya went back in the ring at the count of nine. Naomi capitalized with a small package for the win. It went two minutes.
Winner by pinfall: Naomi
Analysis: 1/2* It was another short match that felt rushed. Natalya isn't on the team at Survivor Series, so it makes sense for Naomi to get the win.
Alexa Bliss was shown getting ready backstage. Also, a six-man tag match coming up later. Corbin vs. Kalisto is next.
(Commercial)
PLUG TIME: I am posting reviews of every WWE Survivor Series event exclusively on TJRWrestling.net in the month of November. To date, I'm up to 1994. Check out the site every day for new reviews going up daily for the entire month. It's fun to re-live some of these shows, even the bad ones.
Ambrose and Ellsworth were backstage. Ellsworth said they don't need Corbin with Ellsworth saying they were James Dean – two rebels without a cause. Ambrose told him to stop counting hands. Smackdown GM Daniel Bryan walked up to them to say he found them a partner. Kane walked up to them and he's on the team. Ellsworth asked the strategy. Kane: "Don't tag in."
Analysis: Good strategy from the veteran Kane.
Baron Corbin made his entrance and so did Kalisto as we were reminded of their rivalry that involved Corbin beating him up repeatedly.
Kalisto jumped into the ring and Corbin hit him with a clothesline before the bell. Corbin with a stiff STO takedown. Corbin tossed Kalisto into the turnbuckle followed by a move where he threw Kalisto out of the ring stomach first. Rey Mysterio used to take that bump a lot. The referee told Corbin to get back. Corbin walked on the apron, slipped and hit his leg against the ring apron. He was favoring his left knee. Otunga: "Good. That's what he gets." So the face announcer is celebrating injuries? That's weird. Kalisto nailed a dropkick on the knee against the steel steps. The referee kept Kalisto back and said the match was over. Referees checked on Corbin in the ring. JBL said Kalisto should be suspended for the cheap shot. Kalisto went back in the ring and hit a Frog Splash on the left leg of Corbin. Otunga complained about how Corbin took out Kalisto for two months while JBL said that Kalisto did a cheap shot. They replayed what happened.
Analysis: There's an injury angle to take Corbin out of Survivor Series probably because they realize the fans are barely reacting to him. It doesn't surprise me that they would do some angle to take him out. I liked the aggressiveness from Kalisto in that segment.
Smackdown Women's Title is next.
(Commercial)
The announce team led by Phillips "the host" set up the Women's Title match as they kept calling it the main event.
Analysis: Phillips hasn't commented on the matches. He's just commenting on video packages and to set things up for later in the show. Ranallo could probably do it, but I guess WWE wants to give Phillips more of a spotlight.
There was a video package about the Becky Lynch/Alexa Bliss storyline leading up to their title match.
Analysis: The story has been pretty good, but it's nothing special. I'm just glad they are getting more of a spotlight.
Alexa Bliss made her entrance first.
(Commercial)
There was a backstage segment with Shane and Daniel. Bryan said that Corbin won't be able to compete at Survivor Series. Shane gave him a clipboard and told him any name on that list is fine with him. Bryan said he'll let him know by the end of the night.
Analysis: There's the official announcement that Corbin was off the team.
Smackdown Women's Championship: Becky Lynch vs. Alexa Bliss
Lynch went for the Disarmer early, but Bliss got to the ropes. Bliss sent Lynch shoulder first into the ring post. Bliss tossed Lynch into the steel steps and slammed the left arm of Lynch onto the floor. Bliss worked on the arm for a few more minutes as she slammed it into the steel steps a few times. Bliss continued to work on the left arm of Lynch. The crowd tried to get Bliss going again. Lynch fought back with a sitout Powerbomb as the show went to break.
(Commercial)
Back from break, Lynch nailed clotheslines with her good right arm, then the leg lariat and the flying firearm in the corner. Bexplex exploder suplex gets a two count. Lynch went up top and missed a leg drop off the top because Bliss moved. Bliss hit two knee drives to the ribs of Lynch. The backflip into the knee drive is a great looking move…not just because she's hot. I mean it looks awesome too. They exchanged forearm shots, Lynch hit a spinning back kick to the gut and Bliss came back with a rollup for two. Bliss was on the turnbuckle, Lynch blocked a Tornado DDT and then Bliss hit a regular DDT for a two count. Bliss screamed at the ref about counting too slow. Lynch got her knees up to block an attack and they each got nearfalls. Lynch applied the Disarmer submission. Bliss touched the rope, but didn't make it the whole way. Lynch had the Disarmer on and Bliss' foot was on the bottom rope. The ref never saw it. Lynch was announced as the winner by submission after 15 minutes.
Winner via submission: Becky Lynch
Post match, replays aired of the finish showing that Bliss' foot was clearly on the bottom rope. The ref was on the other side, so she never saw. JBL said it's not fair and that the referee did a horrible job.
Analysis: ***1/4 That was a pretty good match that was given a lot of time and was very competitive. That's the longest match I think Bliss has ever had on television. She fared well. Lynch was selling for much of the match, did a great job of coming back and getting the win even though it was controversial with Bliss having her foot on the bottom rope. It means they'll probably have another title match at a future date, perhaps at TLC in early December. I like that the match was treated like a big deal. That's what the women's division on Smackdown needed.
Backstage, Shane and Daniel said that the referee's decision stands. Bryan said he hasn't decided who will take Corbin's spot yet. Shane and Bryan said they will be on Raw next week to accept Stephanie's invitation. The Miz and his lovely wife Maryse showed up. Maryse said that Miz is so mad that he can't even speak. She complained about Ziggler defending the IC Title at Survivor Series and that he will beat Sami Zayn. Bryan also announced a deal with Mick Foley where Brian Kendrick will defend the Cruiserweight Title against Kalisto. If Kalisto wins then the Cruiserweight Championship and the entire cruiserweight division comes to Smackdown live. Maryse says that if Dolph loses then her husband doesn't get a rematch for the IC Title. Bryan said Miz can face Ziggler next week on Smackdown Live. Miz just left with Maryse.
Analysis: There was a lot to digest there. It's possible that the IC Title goes to Raw with Sami Zayn and the Cruiserweight Title goes to Smackdown with Kalisto. I hope both titles stay where they are because Smackdown doesn't have enough time to give to the cruiserweights. I know that the new cruiserweight show is taking place after Smackdown starting in a few weeks, but this show is going to have a hard time finding time for them regularly. Keep the titles where they are.
(Commercial)
Apollo Crews made his entrance.
Analysis: I barely remembered that he was on Smackdown. They should have kept him in NXT for much longer. He could have been working with guys like Nakamura, Joe and Roode instead of doing nothing on Smackdown. It could have helped him develop more of a character.
Curt Hawkins vs. Apollo Crews
Hawkins has a black eye. Back suplex by Hawkins, who lost in seven seconds last week. Crews nailed a leaping clothesline followed by a jumping enziguri for a two count. Running kick to the face by Crews gets two. No crowd reaction for this as Crews missed a cross body block off the top. Hawkins did an Oklahoma Roll into a pin for the win after two minutes.
Winner by pinfall: Curt Hawkins
Analysis: 1/2* A rushed match that put over Hawkins for his first win since returning to WWE. The crowd didn't care about any of this.
Six man tag still to come.
(Commercial)
There was a plug for Talking Smack after Smackdown.
Dolph Ziggler was interviewed by Renee Young…who is wearing glasses. Ziggler is excited about Smackdown #900 next week when he defends the IC Title against The Miz, plus it's the return of Edge and Undertaker. Then he can go on to Survivor Series to send the "paper boy" Sami Zayn back to Raw without the title. He can't wait.
Analysis: It was a quick promo that took place in under one minute.
The Wyatt Family trio of Bray Wyatt, Luke Harper and Randy Orton made their entrance. The announcers talked about how dangerous this alliance is.
Analysis: I have said this for a few weeks, but I doubt Orton is going to be a part of the Wyatt Family long term. I think he'll turn on Bray and reveal that he's still a face at Survivor Series. They'll probably have a match at TLC. Then Orton can be the face challenger for Styles' WWE Title at Royal Rumble and the February PPV. That makes sense to me.
The WWE World Champion AJ Styles is on commentary for the main event.
Kane made his entrance for the face team followed by James Ellsworth and then Dean Ambrose.
(Commercial)
Dean Ambrose, James Ellsworth & Kane vs. Bray Wyatt, Luke Harper & Randy Orton
Kane with a back body drop on Harper. Styles complained about Ellsworth costing him the match on Smackdown last week. Styles said he could get along with Ambrose at Survivor Series as Harper hit a knee to the back of Ambrose. Orton was tagged in and slowly went into the ring. Orton's got some grey showing up in his bar. He's the same age as me and I've got the same thing. Getting older sucks sometimes. Kane tagged in against Orton with clotheslines and a sidewalk slam as fans chanted for Ellsworth. Kane wouldn't tag him in. Orton shoved Kane shoulder first into the turnbuckle. Wyatt nailed a corner splash on Kane followed by a running senton. Styles said speaking of Survivor Series, don't think he's forgotten about Roman Reigns. The heels worked over Kane while the fans chanted "We Want Ellsworth." Otunga called Ellsworth the ultimate underdog and JBL called him the ultimate freak. Show went to break there.
(Commercial)
The heels continued to work over Kane with Harper applying a chinlock. Harper dropkick on Kane. Orton applied a headlock on Kane and then he nailed a dropkick. Harper's bald spot is getting bigger as he took a DDT by Kane. Ambrose got the tag against Wyatt with Ambrose hitting forearm shots, a clothesline and a neckbreaker on Harper. Ambrose did a bulldog/clothesline combo and knocked Orton out of the ring. Ambrose sent Wyatt out of the ring. Ambrose hit a suicide dive on both Wyatt and Harper while Ellsworth cheered him on. Wyatt hit a punch to the throat of Ambrose. Harper nailed a big boot on Ambrose. Kane punched Harper and they went brawling up the aisle to take them out of the match. Wyatt and Ambrose did a double clothesline spot. Ellsworth was the only man standing on the apron and he wanted the tag. Ellsworth thought about it, the crowd chanted "yes" and Ellsworth tagged himself in. Ellsworth took off his shirt and set up No Chin Music. Wyatt avoided the kick, caught Ellsworth and hit Sister Abigail for the win. The match went 14 minutes.
Winners by pinfall: Bray Wyatt, Luke Harper & Randy Orton
Analysis: **3/4 It was a good tag match with the heels in control most of the way, Ellsworth thinking he is better than he is and Wyatt ending the hopes of Ellsworth quickly. Nothing wrong with a little comedy sometimes in a serious match like this. Wyatt getting the win was smart because he doesn't win enough matches. Giving him some momentum going into Survivor Series is a smart move. They had Kane and Harper fight up the aisle because neither man is a part of Survivor Series, so it writes them out of the picture.
Post match, the trio of Wyatt, Orton and Styles looked like they would attack Ambrose and Ellsworth, who was still out. Smackdown Commish Shane McMahon ran down to the ring and told them to prevent a fight between his guys.
The Smackdown General Manager Daniel Bryan made his entrance to a big ovation as usual. Loud "yes" chants for him, as usual.
Bryan got in the ring with the other wrestlers. He said he had an opportunity to name anybody from Smackdown to help their team beat Team Raw. He said his name is in the top right hand corner in this list, but we all know he's not allowed to compete (crowd boos). Below that are the names of every male and female superstar. In the top left corner there's another name…the name of our Commissioner. Bryan: "So Shane McMahon, will you be the fifth member of Team Smackdown Live?" The crowd chanted yes. Shane didn't say anything, but he joined in with the "yes" chant to give his answer. He's on the team.
The announcers plugged next week's Smackdown episode 900: Dolph Ziggler vs. The Miz for the IC Title, Edge is back to host Cutting Edge and The Undertaker will be there too.
Smackdown ended with the whole crowd chanting "yes" at the news of Shane joining Team Smackdown.
Analysis: That was a bit of a surprise, but Shane is a big name that will help the star power on the Smackdown team. I don't know if WWE planned this weeks ago when they had announced Corbin to be part of Smackdown or if this was the plan along. My assumption is that it's something they decided on within the last week after they realized they needed another face on the Smackdown team since Ambrose was the only true face there with Orton as a heel at the moment.
I'm not sure who is going to win the 5 on 5 men's Smackdown elimination match. Right now I'm leaning towards Raw winning with Roman Reigns and Seth Rollins as the survivors, but it could really go either way.
Three Stars of the Show
1. Becky Lynch
2. Alexa Bliss
3. Bray Wyatt
The Scoreboard
6 out of 10
Last week: 6.5
2016 Average: 6.04
2016 Average Post Brand Split (July 26): 6.3 – Raw is at 5.78
Last 5 Weeks: 6.5, 7, 4.5, 6.5, 5.5
2016 High: 8 (August 23/September 27)
2016 Low: 4 (January 21)
Final Thoughts
It gets a 6 out of 10.
It was a two match show with the main event and Women's Title match getting around 15 minutes while everything else went two minutes or less.
As for the announce change with Tom Phillips joining the team, I really don't see why they had to do it. The stuff he says is just similar to what Mauro Ranallo used to do as the lead announcer.
They did a good job of announcing some big things for next week's show, which I like. That's something Raw does once in a while, but not that often. Smackdown usually does a better job of it.
I think Smackdown was clearly better than Raw this week…again.
—
PLUG TIME: We do a TJRWrestling Podcast every week that you can listen to right here on Podbean or use iTunes by searching "TJRWrestling" or "John Canton" to get it. Please check it out! Thanks!
That's all for now. Go Toronto Raptors. Go Los Angeles Rams.
John Canton – mrjohncanton@gmail.com
Twitter @johnreport
Personal Facebook and TJRWrestling on Facebook