The John Report: WWE Smackdown Live Review 08/30/16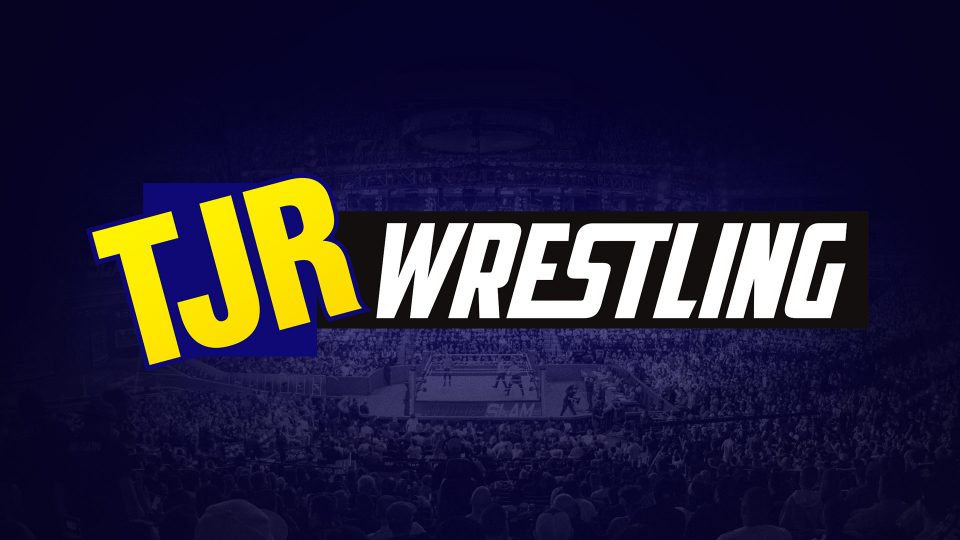 Live from Dallas, Texas this is Smackdown for episode #889.
The show began with a clip from Talking Smack last week when Daniel Bryan called The Miz a coward in the wrestling ring. Then Miz exploded on Bryan saying he's done it for over ten years and he doesn't get hurt. It got a lot of buzz last week. I wrote about it last week right here in case you didn't see it. The clip was three minutes long.
The scene cut to Smackdown Commissioner Shane McMahon and General Manager Daniel Bryan watching a monitor backstage. Shane told Daniel he owed an apology even though he agreed with The Miz. Shane said you can't be doing stuff like that. Bryan agreed, but then added that he finds it ironic coming from the guy who has beef with Brock Lesnar. Scene over.
Analysis: There's the first sign of some Smackdown management conflict. Hot way to start that show with that Miz clip too. Smart move because that's what got a lot of people talking.
The Smackdown intro video aired. No pyro or anything like that.
The Intercontinental Champion The Miz walked to the ring with his lovely wife Maryse. He was in a suit with the IC Title on his shoulder.
Miz asked the crowd if he had their attention. The crowd booed him, so he bitched about the crowd booing him. Miz said 148 days it took to get all of your attention (he held up the IC Title because that's how long his reign has been). He said that the title has been held by quitters and serial failures, but it will rise again because of him. He ranted about the "soft style" comment and said he finds way of not getting hit. Then he noted that his GM Bryan wants to apologize to him and the Commissioner agrees, but then Miz told the crowd they don't see things backstage. He spoke about how the company calls him when they need somebody to be a spokesman, a commercial, a movie, a red carpet, a person to main event WrestleMania and "then go ahead to play a frickin' chicken!" Quality chicken line. He said people think he's not worthy because he didn't spend his career wrestling in small buildings for ten years. Miz reminded the fans that he's not a failure and said it makes everybody cowards when they deem he is unworthy. He was interrupted by Dolph Ziggler.
Analysis: Good fire shown by The Miz in that promo. He looks as intense as ever, which is great. I would have liked to see Daniel Bryan in the ring with him instead of Ziggler interrupting, though. They should have followed up last week's Talking Smack better.
Ziggler walked to the ring with a microphone. He spoke about how Miz does it all, but the reason the people never get behind him is they see through everything that Miz does. Ziggler told Miz that he (Miz) just wants to be famous and that's why nobody will ever believe in Miz. Ziggler said Miz just wants to walk a red carpet, hold up a title and be famous. Ziggler claimed that Miz could prove to the people that he's not a coward, yet Miz doesn't do that. It led to Ziggler firing up by telling Miz to prove to everybody including his wife that he's not a coward. Ziggler challenged to a fight right here, right now – he didn't want a match right now, he just wants a fight. Ziggler: "You and me, right now." Fans were chanting "yes" for it as Ziggler tossed his shirt off to get ready. Miz just left the ring. It looked like he was going to fight, but he left the ring again.
Miz walked up the ramp. Ziggler said that the entire world was right, Miz was nothing but a soft, safe coward. Miz walked back down the ramp, but Maryse stopped him. Fans chanted "coward" at Miz. She was heard saying that Ziggler has to earn it and they left. Ziggler was left alone in the ring.
Analysis: They teased doing something different and unique here, but it followed the simple wrestling promo formula where the heel walks out of the ring to avoid a fight. It's a way to get cheap heat on The Miz. I liked how it felt like more of a personal promo from Ziggler and Miz was all serious instead of how silly he can be during a "Miz TV" segment. Well done by both guys. I just wish it was a bit more interesting in the end. Also, I have to wonder if this makes people want to see Miz matches more because his matches are very average compared to a lot of guys, which is why Bryan made a good point last week. This doesn't change that.
They mentioned things to come later: Ambrose vs. Corbin, Wyatt calls out Orton and tag team action.
(Commercial)
Tag Team Tournament First Round: Hype Bros (Zack Ryder & Mojo Rawley) vs. The Vaudevillains (Aiden English & Simon Gotch)
Ryder with a dropkick early on English, Gotch saved English from another attack and Ryder fell victim to a cheap attack by English, who hit a neckbreaker on the floor. The heels worked over Ryder in their corner. Overhead suplex by Gotch. English missed a top rope attack. Rawley got the hot tag with a huge clothesline on English, then two corner splashes and a slam that sent English stomach first into the mat. Ryder nailed Gotch with a Broski Boot. Rawley with a forearm shot in the corner on English. Ryder tagged in and they hit the Hype Ryder double team move (Mojo holds the guy, Zack with a leg lariat off the ropes) for the win after three minutes.
Winners by pinfall: Hype Bros
Analysis: * A quick match to put over the Hype Bros. It would be nice if the Vaudevillains were booked better, but it's been a while since they won a relevant match.
There was a post match in-ring interview where the Hype Bros talked about how they are taking the tag team titles. JBL put them over saying they looked fantastic.
The Hype Bros are in the semifinals and will face the winners of Slater/Rhyno vs. Headbangers.
The great AJ Styles was backstage showing arrogance as he went up to WWE workers. He went up to Apollo Crews (in his ring gear) and suggested he didn't know his name. Crews said his name is Apollo Crews then spelled C-R-E-W-S out for him. Styles said this wasn't a spelling be. Styles told him he's the face that runs the place as he spelled P-L-A-C-E and told him not to forget.
Analysis: An obvious tease of a match that's going to happen.
(Commercial)
Styles walked out for a promo. He was announced by Greg Hamilton as the man that wants to known as the "face that runs the place." Styles is wearing a Cena headband now.
The fans chanted "AJ Styles" for him and he said The Phenomenal One is here. He said he's the face that runs the place, the face that beats up John Cena and beat John Cena at SummerSlam. He said he's the face that will beat Dean Ambrose. Styles added that Ambrose is going to see this face when he's lying on his back watching Styles being crowned the new WWE World Champion.
Apollo Crews interrupted Styles leading to Styles complaining about Crews being out there. Crews said he went to Daniel Bryan to get permission to challenge Styles to a match and by the way that match is right now.
Analysis: It's typical of WWE booking to set up matches based on guys bumping into eachother backstage or in the ring. It would be better if they actually advertised matches like this to get people excited about it, but instead they run things this way all the time.
AJ Styles vs. Apollo Crews
Crews showed his athleticism early with a dropkick. Huge uppercut punch by Crews and he told Mauro Ranallo at ringside that's a punch spelled P-U-N-C-H. They went to break.
(Commercial)
Back from break, Styles grabbed a chinlock. He took control during the break by sending Crews into the ring post. Crews with two clotheslines, then a boot to the face and a leaping clothesline. Crews with a back body drop over the top sent Styles to the floor. Crews nailed an impressive moonsault off the apron onto Styles on the floor. That's not easy to do. JBL joked that he and Ron Simmons used to do that. Styles came back with a leaping clothesline in the corner. Crews caught Styles in his arm and hit a Samoan Drop for a two count. Styles with a boot to the face, then he snapped Crews' neck across the top rope and Styles hit a springboard Phenomenal Forearm for the win after about eight minutes.
Winner by pinfall: AJ Styles
Analysis: **3/4 A good match here as Crews got in a fair bit of offense. I liked that he was able to show off his mix of power and speed, but he shouldn't win a match like this against Styles, who is going for the WWE Title at Backlash. It's all about putting over Styles as they should do. Crews still has a long way to go to develop as a character and it needs to be more than just spelling out words, but at least the crowd is reacting to him in a positive way.
Dean Ambrose vs. Baron Corbin is up later.
(Commercial)
The announce team of Mauro Ranallo, John Bradshaw Layfield and David Otunga were on camera to set up a Heath Slater feature.
At Home With Heath Slater
There was a "This Past Weekend" video with Heath Slater welcoming Renee Young to his "home." Slater's partner Rhyno was randomly standing there. Slater introduced Renee to his wife Beulah. She jumped in Heath's arms. She's a larger woman that played the over the top southern wife. I guess redneck woman is more of the correct term. Slater's wife said the flowers on the table smelled just like on their wedding day. That's the joke – they are fake. They had some crackers and cheese in a can, which led to Rhyno helping himself.
Slater was asked about not being chosen during the WWE Draft last month. He said it was an oversight and he's not an afterthought. His wife said they are having pizza crust for dinner. Rhyno sprayed a sad face with the cheese on his cracker. Slater talked about how Lesnar broke him in half and then he mentioned beating Randy Orton. Then they showed the clip of him having a contract as he called Shane "Stephanie" and called Daniel "Mick" because he was dazed. Slater said that they couldn't meet his salary demands anyway.
Slater said he's lucky to stand side by side by Rhyno. Slater said it was more for his family as his wife let out a burp. Renee plugged her nose to sell it. Slater said he's thankful to Rhyno for teaming up with him. Slater said when he wins he's going to upgrade to a double wide. The wife said she wishes Renee could see their kids, then Renee asked if they were at school only for Heath to say that they are out back playing with cans and bottles. That was funny. It led to Renee trying to end it. There was a screeching car outside, so Heath and his wife left. Rhyno kept eating crackers as he winked at Renee and she was not impressed. That ended it.
Analysis: It was very silly, but it was good in terms of character development. I laughed at a couple of things. They need to do this kind of thing for more performers. Obviously not everybody is going to have a lot of campy comedy that they did here, but as viewers we should know more about the characters that are in the ring. A segment like this accomplishes that very well. Of course it doesn't make sense that a "free agent" like Slater gets as much TV time as he does, but it's actually a smart way to get him over more. I think it's working too. People that take WWE too seriously will hate something like it. I don't mind it once in a while. Comedy is needed in wrestling too.
Bray Wyatt up next.
(Commercial)
Bray Wyatt made his entrance in the darkness.
Wyatt sat in a chair in the ring. He said he didn't fear snakes or monsters and said he doesn't fear a man because he is fear. He thinks of Randy Orton as just a man with the crowd yelling "what" at him. Wyatt said that Orton's sick, but that's what he likes about him. Wyatt claimed that Lesnar exploited all of Orton's flaws because Orton went into that fight as a man that had no fear and a man that thought he was untouchable, but he came out of that fight as a man that was damaged. Wyatt told Orton that if he really has voices in his head then he prays that the voices are telling him to "run" as Wyatt laughed.
Orton's music hit as he entered the arena. Orton stood in the aisle as the crowd chanted "Randy" for him while Orton said the voices in his head are asking him who this guy thinks he is. Orton claimed that he was already a damaged man, so from one damaged man to another, Bray has his attention.
Wyatt said that's the Randy Orton he was hoping for while telling Orton that he admires his courage. Wyatt told Orton that he's no longer the predator in this situation because Orton is damaged and weak while Wyatt claimed to be the predator now. Wyatt said that at Backlash he's going to cut the serpent's head off just like the serpent that Orton is.
Orton said he's played the predator game with many people for years and he's still standing. Orton referenced being thrown on tacks by Cactus Jack and Hell in a Cell with The Undertaker, but he told Wyatt that those scars aren't the ones to worry about – it's the demons that he needs to think about. Orton accepted Wyatt's challenge for Backlash. He told Wyatt he's not afraid of him and he's not afraid of kicking his ass right now. Orton went into the ring, then the Wyatt logo showed up and that's it. They showed a graphic for the next match.
Analysis: That was an awkward ending to a solid promo. They just turned the lights out and never went back to it, so I guess Wyatt just left when Orton tried to get in the ring with him. He has those powers, apparently. It would be nice to see them get into it physically, but they are saving that for another time apparently. Both guys could use a win at Backlash. It's probably going to lead to two or three PPV matches for them. At least it feels like a fresh rivalry.
Women's tag up next.
(Commercial)
Nikki Bella was on commentary for the next match. They showed clips of Carmella attacking her last week. Nikki said it was tough to watch. I felt the same way about Nikki's feud with her sister two years ago – a Johnny Award winner for 2014 Worst Feud of the year!
Natalya & Alexa Bliss vs. Naomi & Becky Lynch
That glow in the dark intro for Naomi is impressive. Give her credit for doing something to stand out. Naomi with a headscissors takedown, but then they went to break one minute into it.
(Commercial)
The heels isolated Naomi with Natalya tossing her down by the air. Shoutout to Bliss for the short shorts. Good idea. Bliss was in there, Naomi with forearms and a dropkick, but Bliss prevented a tag. Chinlock city for Bliss. Naomi with the boots to the arm of Bliss broke free. Lynch got the hot tag and hit her straight fire forearm on Bliss. Lynch hit a missile dropkick on Bliss although it didn't connect that well. Natalya broke up the pin. Carmella showed up to attack Nikki Bella. Nikki tried to fight her off, but Carmella tossed her into the barricade at ringside. Lynch was distracted by that, so Bliss did the dreaded ROLLUP OF DEATH~! with tights for the win after about seven minutes.
Winners by pinfall: Natalya & Alexa Bliss
Post match featured Carmella and Nikki. The winners weren't even shown after the match. It showed Carmella
Analysis: *1/2 That was a bit wild for the finish there with a lot going on. It was seven minutes, but only four minutes were shown. The heels found a way to win due to Carmella's cheap attack. The ROLLUP OF DEATH~! strikes again. To WWE's credit, they did that finish a lot less in the last month, so that's a good thing.
There was a video package about the Headbangers, who haven't been in WWE for 16 years.
Analysis: It's a pretty random return. They were an okay tag team that had some mild success, but it's not like they were legendary. With that said, I know both guys were excited about being back for one match especially so their could kids see them in the ring, so that's cool with me.
(Commercial)
The Curt Hawkins "fact" video aired noting that The Marines are looking for a few good men…or one of Curt Hawkins. There used to be a street named after Curt Hawkins, but it was changed because no one crosses Curt Hawkins and lives. Finally, Curt Hawkins can win a game of Connect Four in only three moves. He's coming to Smackdown soon.
Analysis: The middle one was the best of the three. That's a lot of attention for Hawkins in the last few weeks. I wonder if he'll be used in a positive way or used like Jinder Mahal on Raw as a guy that's there to put people over.
The Headbangers made their entrance. There was a generic theme song for them instead of their usual song. I'm sure some fans are whining about it. It's not a big deal.
Tag Team Tournament: Rhyno & Heath Slater vs. The Headbangers (Mosh & Thrasher)
Mosh hit a springboard cross body to take out Slater on the apron. Thrasher with a clothesline off the middle rope on Slater. Thrasher with a back suplex. Double team flapjack by the Headbangers. Mosh with a running back attack on Slater in the corner. Thrasher with a legdrop off the top as Mosh slammed Slater down. Rhyno saved his partner, then put Slater in the corner and hot tag to Rhyno. That led to the Gore by Rhyno for the win after about three minutes.
Winners by pinfall: Rhyno & Heath Slater
Slater and Rhyno celebrated the win. Rhyno had blood around his eye.
Analysis: * A quick match to put over Rhyno & Slater. The Headbangers did okay for their two minutes of offense. They looked good enough. Rhyno just hit one move to win the match for his team. The story is that Slater has to win the tag titles in order to get a WWE contract.
The semifinals in the Tag Team Championship tournament are American Alpha vs. The Usos and Hype Bros vs. Rhyno/Slater.
Analysis: Too bad it won't be a AA/Usos final. What I think could happen is AA wins over Usos, then the Usos turn heel by costing AA the Tag Title match against Rhyno/Slater as a way to get Slater that contract. It could set up a AA/Usos feud.
AJ Styles was on commentary.
A guy named Gary "The Milkman" Millman was in the ring in a suit saying he was granted a license to compete tonight. He said he was told that there is nobody there that wants to get in this ring. JBL was wondering who the hell was this. He said he's not going to leave until somebody gets in there to get some from him. He took off his shirt, shoes and pants leaving him in his underwear. Styles commenting on this guy having "tighty whities" underwear.
Kane made his entrance. Millman was petrified and tried to put his clothes back on. Kane gave him a Chokeslam. Kane left. That ended that segment.
Analysis: A comedy bit leading to Kane showing up to remind us that he's still on this show.
As Kane left, Baron Corbin made his entrance for the main event. They had a brief staredown similar to what Orton and Wyatt did a few weeks ago.
Analysis: That's probably a tease for a Corbin vs. Kane match possibly for Backlash. Putting Corbin against a veteran makes sense.
Dean Ambrose made his entrance. Loudest ovation of the night.
Dean Ambrose vs. Baron Corbin
This is not for Ambrose's WWE Title. Ambrose was on offense early hitting some of his usual offense including tossing Corbin into the announce table in front of Styles. Corbin was able to slow him down with a clothesline. JBL said that Styles is only missing the WWE Title and JBL would bet on him. Styles said he's going to win the WWE Title. Corbin dumped Ambrose to the floor as the show went to break.
(Commercial)
It's chinlock city time as they returned from break. Corbin avoided a clothesline and hit a STO takedown for a two count. Ambrose avoided a clothesline to connect with a neckbreaker. Corbin came back with a shoulder tackle, Ambrose moved and got a two count. Corbin came back with a hard clothesline. Ambrose came back with his Lunatic Lariat for a two count. They exchanged punches on the top rope, then Ambrose sent him to the floor and Ambrose hit the suicide dive to send him into the barricade. Corbin hit the Deep Six spinning slam for a two count. They went outside the ring with Corbin throwing Ambrose into the barricade. Styles told Corbin to stay on him. Corbin told Styles he can't tell him what to do. Ambrose knocked them both down, sent Corbin back in the ring and Ambrose hit the flying elbow smash for a two count. Corbin rollup gets two. Styles was on the apron, he went to kick Ambrose, but Ambrose ducked and Styles kicked Corbin in the head by accident. Ref rang the bell for the disqualification after 12 minutes.
Winner by disqualification: Baron Corbin
Analysis: **1/2 The match was just okay. Pretty boring early on. They managed to work in some believable nearfalls in the end, but it just didn't feel like a big match at all. Corbin still has to work on some things in the ring and be more of a character because the "Lone Wolf" thing doesn't really cause viewers to want to tune in to watch the guy. The accidental disqualification finish? You don't see that ending very often. I think it would have been better to have Ambrose win clean. The problem with Corbin is the fans don't see him as a star. WWE sees him as a tall guy with potential, but he doesn't really do anything to impress the fans. A manager would really help him.
Ambrose went for an attack on Styles on the floor. Styles came back by tossing Ambrose onto the announce table. Corbin hit Ambrose in the back. Then he went back into the ring with Ambrose hitting the Dirty Deeds. Styles went for a springboard attack, Ambrose tripped him up and Styles was crotched on the top rope. Styles was selling pain.
Ambrose put his hand on his shoulder as if he was talking to him and then shook the ropes a bit. Ambrose shook his hand in a mocking way. Ambrose put the WWE Title on his shoulder, patted Styles in the face and then left up the ramp with the title. Styles was seated on the top rope for the last minute of the show while Ambrose left triumphantly.
Analysis: This feud needs to be more intense. Seeing Styles sit on the top rope for one minute was done for comedy. This is a WWE Title match and there's really no storyline going into the match, so why not do something more to make people care? A brawl would help. A promo face off between them would do wonders. I know they have next week to do it, but it's a little disappointing that they haven't done more to build up the main event match.
I think Styles will be the guy that wins the WWE Title from Ambrose. It may not be at Backlash. They could do it at their October PPV No Mercy instead.
Three Stars of the Show
1. Dean Ambrose
2. AJ Styles
3. The Miz
The Scoreboard
5.5 out of 10
Last week: 8
2016 Average: 5.97
2016 Average Post Brand Split (July 26-current): 6.17
Last 5 Weeks: 8, 6, 5, 7, 5.5
2016 High: 8 (August 23)
2016 Low: 4 (January 21)
Final Thoughts
It gets a 5.5 out of 10.
An average show this week. Nothing really stood out in terms of matches and the story development wasn't that good compared to last week.
There were too many short matches on the show. It's hard to get that invested in the tag team tournament when both tag matches were done in under three minutes. Make us care more, please. We will care if you give the talent more time.
That Miz segment to open the show was good, but it wasn't as impactful as it could have been. Put him in a match and book him strong or have Bryan get in his face again. They need to play it up more. Instead, they just moved on in a manner that wasn't that interesting. I know it was addressed by Bryan on Talking Smack briefly. That's not enough. Do more with this story.
No sign of John Cena for the second week in a row. He's not injured and he was in a dark match after the show. It appears as though WWE is just choosing to keep him off television because he's going to film the TV show American Grit season two in October at some point. It's just weird that he may be left off the first Smackdown only PPV because his presence would help. I guess they have nobody for him to face.
I think Raw definitely won the battle this week.
The matches for Smackdown's September 11 Backlash pay-per-view are:
WWE World Championship: Dean Ambrose vs. AJ Styles
Bray Wyatt vs. Randy Orton
WWE Intercontinental Championship: The Miz vs. Dolph Ziggler
Smackdown Women's Championship: Natalya vs. Alexa Bliss vs. Nikki Bella vs. Carmella vs. Naomi vs. Becky Lynch
Smackdown Tag Team Title Tournament Finals
There will probably be a few more matches set up next week.
—
That's all for now. Go Toronto Blue Jays.
John Canton – mrjohncanton@gmail.com
Twitter @johnreport