The John Report: WWE Smackdown Live Review 08/09/16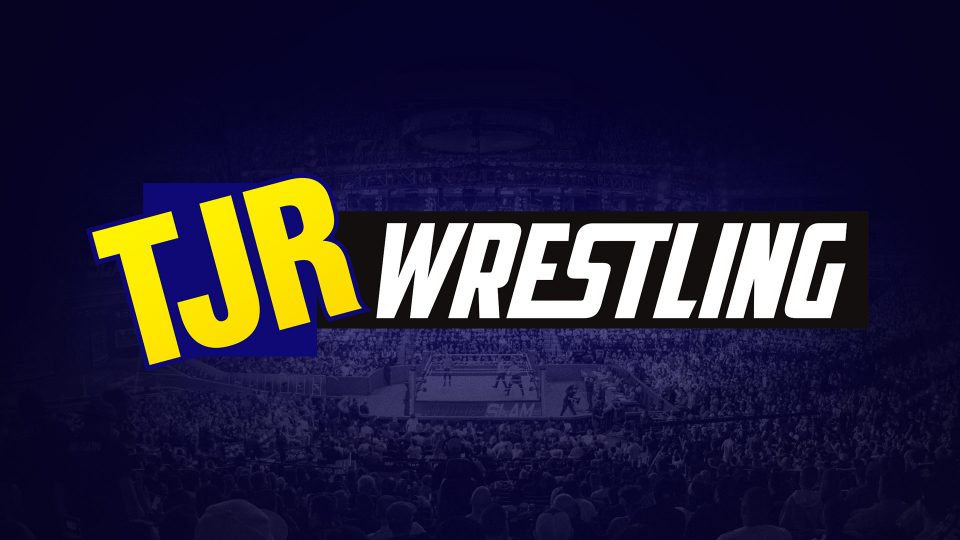 Live from Bakersfield, California this is Smackdown for episode #886.
Randy Orton was shown arriving to the arena when Charly Caruso showed up to interview him. She mentioned that it was announced earlier that Orton will face Alberto Del Rio later. Orton said he's known Brock Lesnar for 15 years and he's not worried about the legend of the Beast Incarnate because he's the Legend Killer. Orton did his bit about how it takes one RKO to get to Viperville. Alberto Del Rio walked up to him to say Viperville sounds like a joke like Disneyland. Orton told him it's a hell of a ride with a nasty landing. Del Rio wondered if Orton could do it with a broken arm. He left as Orton looked on.
Analysis: A simple way to start the show by promoting a big match for later on. Good way of doing it.
The Smackdown intro video aired. I think I like the Raw song more. There's some pyro by the entrance, which is not an every week thing, so that's good. The announcers are Mauro Ranallo, John Bradshaw Layfield and David Otunga.
Bray Wyatt made his entrance along with Erick Rowan. As they got in the ring, replays showed the end of Smackdown last week with Dolph Ziggler beating Wyatt and then Wyatt/Rowan laying out Ambrose/Ziggler to end the show.
Wyatt said that last week he didn't fall to Dolph Ziggler – he was a victim. Wyatt claimed that Ziggler was desperate and Ziggler rammed Wyatt's face into the steel because he knew it was the only way. He said that after that, everything went black for him. Wyatt complained about how everything had been taken from him again. Wyatt called himself a God and said that Ziggler can never kill a God. Wyatt mentioned that Ziggler's friend Dean Ambrose knows him very well. He said that what they have both failed to realize is that this is his show now. Wyatt said there's no red, no blue, there is only him. "This is Bray Wyatt against the whole damn world."
The WWE Champion Dean Ambrose walked out. He stood in the aisle while saying that Wyatt was out there spitting his biblical mumbo jumbo with one of his swamp goons. Ambrose said it sounds like Wyatt is being a big old baby. Ambrose told Wyatt that Smackdown belongs to the people and the WWE World Champion. Wyatt suggested that Ambrose come into the ring to let him whisper in Ambrose's ear. Ambrose said he knows the Bray Wyatt games and he's smart enough to know a bad idea when he sees it. Ambrose said it's pretty tempting to try to shove all the big fancy words down Wyatt's throat.
Dolph Ziggler made his entrance. He did not have a microphone in hand. He went into the ring right after Rowan and Wyatt. He took some punches, so Ambrose went into the ring too. Rowan pounded Ambrose with a fist to the back, but then Ambrose was able to send Rowan to the floor. Wyatt had Ambrose set for Sister Abigail. Ziggler set up for a Superkick, but then Wyatt lifted up Ambrose and Ziggler kicked Ambrose by accident. Ziggler yelled about it. Ziggler hit a superkick on Rowan. Wyatt capitalized with Sister Abigail on Ziggler. JBL said that Ziggler did it on purpose while Otunga said it was an accident. Bray Wyatt left with Rowan as the faces were down in the ring.
Analysis: That was a solid promo by Wyatt although it makes him look bad when he says he's a God and the only thing that matters is him when he rarely wins meaningful matches. He's not even a part of the SummerSlam card at this point. Ziggler and Ambrose fighting them makes sense based on last week. The accidental superkick was a good spot as well because it teases tension between Ziggler and Ambrose heading into their SummerSlam. Good opening segment.
Later on Smackdown: Orton vs. Del Rio and American Alpha up next.
(Commercial)
A commercial aired for Talking Smack on WWE Network immediately following Smackdown.
Ziggler was shown backstage. Ambrose walked up to him looking angry saying that what Ziggler did wasn't an accident. Ziggler said he was just getting even with them from last week. Ambrose told Ziggler he owed him one. Smackdown Commish Shane McMahon and GM Daniel Bryan showed up to tell them they're teaming together to face Wyatt & Rowan. Shane said that he recommends they better channel the energy for the match later. Bryan said if they don't like it then…what did Ziggler say last week…screw you. The authority figures left.
Analysis: Typical WWE booking to use an opening segment to set up a match for later, which is a tag match in this case. What bothers me is that they should have announced the match before the show because they already had the interaction to end last week's show. Why did they have to get into this show before they could announce? WWE needs to do a better job of announcing matches before the show.
American Alpha made their entrance to face a couple of jobbers. Prior to the match starting, The Ascension, Vaudevillains and Hype Bros walked out to watch the match.
Analysis: The Usos are on Smackdown too, but they were part of the Australian tour so they left the country before Smackdown. Jimmy Uso is dealing with an injury too. Breezango is another Smackdown team.
American Alpha vs. Mikey O'Shea and Mike Vega
Chad Gable took down Vega early, then Jason Jordan tripped him up. Double arm drag by the faces on O'Shea followed by a double dropkick. Jordan with a belly to belly on Vega and then a shoulder tackle. Tag to Gable leading to the Grand Amplitude finishing move to win the match in two minutes.
Winners by pinfall: American Alpha
Analysis: 1/2* A squash match win for the best team on Smackdown. I don't mind squash matches once in a while. Good showcase for them.
Post match, the other three teams went into the ring. The Ascension and Hype Bros cleared eachother from the ring followed by American Alpha clearing The Vaudevillains from the ring as well with Gable hitting a nice suplex on Gotch. American Alpha were the last ones left in the ring.
Analysis: The direction seems to be about locking in American Alpha as the best team on Smackdown, which is fine with me. That's what they are. Tag titles are coming in the future, but no rush for it.
Up next is Eva Marie's "spectacular debut." JBL is excited.
(Commercial)
The lovely Renee Young was on the Talking Smack desk with The Miz and his gorgeous wife Maryse. Young wanted to show a video about Apollo Crews, but then Miz said let's look at Maryse. I like his idea. A video about Crews aired showing his skills in the ring because he's against Miz for the IC Title at SummerSlam.
After the video, Miz and Maryse were laying on the table staring at eachother. They just talked about how beautiful they are. Young awkwardly sent things back to ringside.
Analysis: The Miz is a good heel champion while Maryse is the best looking woman in WWE. They were obnoxious here. The feud with Crews needs more heat. It needs to be more than just a video package.
After Becky Lynch made her entrance, Eva Marie made her big entrance. It's definitely a star entrance with the announcer, the lights and the video package. Her theme song is pretty basic. No "injury" to the leg this week.
As the match was set to begin, the camera was on Lynch and then a wide shot showed Eva Marie grabbing her wardrobe. It appeared she suffered the dreaded "wardrobe malfunction." The referee gave her a towel, so she covered up and went to the back. The ref told the announcer Greg Hamilton that the match will not take place due to a wardrobe malfunction.
Analysis: That was pretty funny. I chuckled at it. They are teasing this Eva Marie "spectacular debut" so much yet they book her to have a wardrobe malfunction. Nothing wrong with doing silly stuff like that once in a while. Joke characters are needed too.
Lynch was interviewed by Charly after the match. Lynch said she's prepared to fight. She said she's not going to the back two weeks in a row without competing. Lynch offered up an open challenge: "Come at me bro." Here's Alexa Bliss.
Bliss told Lynch that she is Team Blue's hottest star and she's there to bring bliss to Smackdown Live. She said she can't think of a better way to debut than to knock off Smackdown's first female draft pick.
Analysis: Good way to put Bliss in the ring for the first time on Smackdown. Of course she was ready to go in her ring gear.
(Commercial)
Alexa Bliss vs. Becky Lynch
They started during the break with Bliss standing on Lynch's back. Ranallo noted it was Alexa's birthday. Bliss did a hair whip to work over Lynch. Bliss did a head vice type move that looked so weak. I know doing rest holds is important, but make it look better. Lynch came back with clotheslines and a leg lariat. Lynch with a forearm smash followed by the Bexploder. Eva Marie's introduction played again with the voiceover saying Eva is ready compete with Eva walking out. She was in her ring gear. Bliss capitalized by shoving Lynch into the turnbuckle as the lights came on. Bliss went up top and hit the Twisted Bliss splash off the top rope for the win after about three minutes.
Winner by pinfall: Alexa Bliss
Analysis: * A quick match with a cheap ending as Bliss capitalized following the distraction from Eva Marie. It's a bit of a surprise to see the more established star in Lynch putting over Bliss, but it was done in a way where it won't hurt Lynch too much. Bliss has good potential although she's one of the smallest girls in WWE, so she may be better long term as a face instead of a heel. In NXT, she did do a good job as a heel.
Post match, Eva was interviewed by Charly by the entrance. She talked about how she got her wardrobe fixed up and she was ready to go, but Alexa stepped up. Eva said she'll be ready for her debut next week.
Analysis: Great way to continue to piss people off by hyping up Eva's debut as a big deal.
Later on Smackdown it's Ziggler/Ambrose vs. Wyatt/Rowan. Orton vs. Del Rio is next.
(Commercial)
A clip aired of Brock Lesnar beating The Undertaker at WrestleMania 30 as one of those great upsets in history sponsored by the movie Ben-Hur.
Randy Orton made his entrance as they mentioned his match against Brock Lesnar at SummerSlam. Alberto Del Rio entered for the match. He needs a personal ring announcer again.
Randy Orton vs. Alberto Del Rio
Del Rio was aggressive early with some kicks, but Orton hit some uppercuts and sent Del Rio into the turnbuckle. Clothesline by Orton followed by a catapult spot by Orton sending Del Rio's throat into the bottom rope. Del Rio nailed Orton with some kicks to the ribs. Orton sent Del Rio back first into the ropes and Del Rio went crashing to the floor.
(Commercial)
Orton did his stomp routine as they returned from break. Del Rio was able to avoid an attack and hit a backstabber. Del Rio sent Orton shoulder first into the steel ring post. Del Rio slammed Orton's left arm into the ring steps. Back in the ring, Del Rio with a punch off the top rope for two. Dropkick by Orton. As Orton punched him by the ropes, Del Rio applied an armbreaker over the rope. Nice move there. Orton tripped up Del Rio on the top and Orton delivered a superplex with Orton on the middle rope for it. Orton with two clotheslines and then a spinning powerslam. Del Rio avoided a backbreaker, Orton avoided the armbar and Del Rio avoided the RKO. Orton caught him with the DDT off the ropes. Del Rio rolled out to the floor, so Orton followed up with a clothesline. Orton cleaned off the announce table at ringside. Del Rio hit Orton in the arm with a chair. There's the disqualification finish. He hit him again with the chair. The match went 13 minutes.
Winner by disqualification: Randy Orton
Analysis: **1/4 A long TV match that was very average as they went through the motions doing their usual work. The pace never really picked up. Both guys have a tendency to have longer matches that are kinda boring and that's what they did here. I like both guys. I'm just saying it was a bit lethargic. I thought it was going to end with a RKO by Orton, but they went a different route with it.
Post match, Del Rio sent him into the steel ring post. Del Rio rolled him back in the ring and took a long time taunting while on the floor. He slowly got in the ring, so Orton dropped him with the RKO outta nowhere. Big ovation from the crowd for that. Orton posed on the ropes to end the segment.
Analysis: That was a predictable ending, but it worked. They'll probably do the match again next week with Orton winning clean as a way to give him a win heading into SummerSlam.
Rhyno was shown getting ready backstage. Heath Slater walked up to him saying if Slater wins their match he gets a contract with Smackdown Live. Rhyno said he already has a contract. Slater said he's got two kids and he just bought a pool, so he's wondering if Rhyno can help him. Rhyno said that last week he won his primary election in Michigan and he needs to impress his constituents. Slater said he can't let his four kids down as Rhyno mentioned that Slater said he had two kids. Slater said he meant four. Rhyno asked him what kind of pool he had. Slater said it's a nice above ground pool. Rhyno said he can't help him out. Match is next.
Analysis: Some silliness there with Slater lying about the number of kids he has. Mildly funny.
(Commercial)
PLUG TIME: My friends from Superstar Promotions are holding a Wrestler's Court event in Liverpool, England and London, England featuring former WWE, WCW & TNA head writer Vince Russo. People will get a chance to ask questions and meet the controversial former writer Russo. Along with Russo, you'll get to meet and hear from Mickie James, Carlito, Magnus and Bull James who was Bull Dempsey in NXT. It's called Wrestler's Court Live and here's the handy link to help you get tickets by using the promo code TJRWRESTLING to get 10% off your order now. The Liverpool Wed Oct 26 link: https://goo.gl/McgD4O and London Thu Oct 27 link: https://goo.gl/1sZyJ1 Remember to put TJRWRESTLING as your promo code to get 10% off.
The Miz was shown arriving "earlier today" in a sports car. Scooby Doo was there to meet him. Miz complained about the Blu-Ray cover for the WWE/Scooby movie and said that he's not on the cover. He wanted them recalled immediately or he would call his lawyer. Scooby ended up locking him in the van and looked like he was going to drive the car.
Analysis: I'm too old for this and I'm the same age as The Miz.
Heath Slater, the free agent that gets more TV time than regular members of the roster, made his entrance. Otunga pointed out that Bryan gives Slater a shot because he was in Nexus with Slater like Otunga was. Good job of pointing out some history.
Heath Slater vs. Rhyno
Rhyno with a shoulder tackle and then a clothesline. Slater came back with a hard whip into the corner as well as a boot to the face. JBL said he had to watch his wallet around Rhyno now that Rhyno is a politician. Nice line. Slater pulled him down by the hair for a two count. Chinlock time. Rhyno with a belly to belly suplex. He went for a Gore, Slater moved, did the rollup and got his feet on the ropes. The ref saw him put his feet on the ropes, so he stopped the count. Slater argued with the ref. When he turned around, Rhyno met Slater with a Gore and that's it after three minutes.
Winner by pinfall: Rhyno
Analysis: *1/4 It was nice to see Slater get some offense in, but he's still a joke character that was there to put over the older guy Rhyno. The Slater storyline continues. Are there people that watch this show that think Slater doesn't have a contract? The angle has already run its course.
There was a backstage promo from Erick Rowan and Bray Wyatt. It saw Wyatt tell Rowan that he's always been a good soldier, but he has to prepared to give his life for this family. Wyatt wanted Rowan to do what he does best: destroy. Rowan put on the sheep mask and said "run" to end it.
Analysis: I get that they're trying to make Rowan look like a badass again, but he gets pinned in nearly every Wyatt Family tag match. It's hard to convince fans to care about him.
They plugged the movie Ben-Hur again.
(Commercial)
Shane and Daniel were backstage looking as if they were talking about giving Slater a contract because of the heart he shows in the ring. Slater appeared by yelling about how if they don't sign him it's their loss. Slater talked about going home to his seven kids (keeps changing the number) and ranted about how Smackdown Live doesn't deserve Heath Slater. He walked off angrily as Bryan says I guess they won't offer him the contract.
Analysis: Poor Heath. They should have people that were drafted on Smackdown complain about how they aren't on the show yet Slater is on every week.
Carmella did a promo on the way to the ring. Before she could get to the ring, Natalya showed up to attack, but Carmella knocked her down. They went brawling into the ring, so the ref rang the bell to start this official match.
Natalya vs. Carmella
Carmella took her down with a Thesz Press. Natalya trapped her against the ropes and then slammed her down to the mat. Natalya with two snap suplexes in a row. Natalya did a knee to the back submission to weaken her. Carmella tried to get up, but Natalya pulled her down by the hair. Clothesline by Natalya and then she sat on top for a two count. Abdominal stretch time by Natalya. Nice Nattie by Nature clothesline by Natalya gets two. Carmella tripped her up to get out of a Sharpshooter, then applied a submission where she wrapped the legs around the neck called the Code of Silence. Natalya tapped out after about four minutes. Mild ovation for the win.
Winner by submission: Carmella
Analysis: * Very basic stuff here. Natalya was in control for much of it, Carmella barely did anything and the comeback was brief. That shows WWE isn't that ready for her to have long matches on the main roster. The idea is that both Carmella and Alexa won their first matches on Smackdown, so they want the fans to take them serious. They both have a long way to go.
SummerSlam preview of Cena vs. Styles is up next.
(Commercial)
Renee Young was on the Smackdown Live set talking about things from earlier in the night.
A video package aired about the John Cena vs. AJ Styles feud. It's been a great rivalry so far. Video was well done as usual. They had a long segment last week to set up the SummerSlam match.
Analysis: Both guys were part of the New Zealand/Australia shows this week with the crew leaving after Raw, so they weren't there at Smackdown.
Backstage in the locker room area, Baron Corbin was shown beating up Kalisto with punches and kicks against a wall. Guys showed up to break it up. Corbin picked up Kalisto to say that was for costing him a shot at the Intercontinental Championship.
Analysis: A quick segment to put over Corbin as a bully that beats up smaller dudes like Kalisto.
The intros took place for the main event with Dolph Ziggler out first and then Dean Ambrose.
(Commercial)
The next "greatest upsets video" sponsored by Ben-Hur was about Daniel Bryan winning the WWE Title at WrestleMania 30. Apparently that show, which I was at, was good for upsets.
Wyatt and Rowan made their entrance.
Dolph Ziggler & Dean Ambrose vs. Bray Wyatt & Erick Rowan
Wyatt was aggressive early against Ambrose, but Ambrose took him down with a running clothesline. Ziggler tagged himself in. Wyatt nailed an uppercut punch to knock him down. Ziggler came back with a dropkick. Rowan made a tag and drilled Ziggler with a clothesline. They went to break two minutes into it.
(Commercial)
Back from break, Wyatt slammed Ziggler and then missed a senton splash. Ziggler broke free to hot tag Ambrose. Ambrose nailed forearm shots on Wyatt, then a clothesline, forearm smash and a running bulldog. Slingshot attack by Ambrose on Rowan on the floor. Back in the ring, Wyatt took him down with a clothesline. Rowan tagged in with a big splash for two. Rowan nailed a big boot that knocked Ambrose out of the ring. Wyatt tagged in, avoided an elbow attack and gave Ambrose a uranage slam onto the apron. Ouch. Both guys avoided some signature spots leading to Ambrose hitting a neckbreaker. Hot tag to Ziggler against Rowan.
Ziggler with two running clotheslines, a corner splash and a neckbreaker. Ziggler elbow on Rowan gets two. Rollup by Ziggler for two followed by a leaping DDT by Ziggler for two. Rowan came back with a spinning kick for two. Ziggler slipped out of a power move and hit the Zig Zag. Wyatt broke up the pin. Ambrose sent Wyatt out of the ring. Ambrose went for a running dive to the floor, but he had to avoid Ziggler while running, so he didn't hit it that well. He landed pretty hard on the floor as he took out Wyatt. Ziggler avoided a Rowan slam and hit a Superkick for the pinfall win after 11 minutes.
Winners by pinfall: Dolph Ziggler & Dean Ambrose
Analysis: **3/4 It was a predictable tag match with the faces getting the win and Rowan getting pinned. Ziggler winning makes sense because he's the challenger for the WWE Title match at SummerSlam, so it's a way to say he has a lot of momentum going into that match. For a guy that claims to be a "God" like Wyatt, he sure does lose a lot. Lucky for him he has Rowan there to take falls all the time.
Post match, Ziggler and Ambrose were in the ring together. It looked like they were happy with the win, but Ambrose kicked him in the gut and hit the Dirty Deeds on him. Fans chanted "yes" for it.
Analysis: Remember that earlier in the show, Ambrose said that he owed him one after Ziggler hit the superkick earlier.
Ambrose left with the WWE Title while Ziggler was out in the ring and that's it for Smackdown.
Analysis: Ziggler looked good by winning the match, but it was Ambrose that sent the final message. Good mind games from the champion. I'm picking Ambrose to retain the WWE Title at SummerSlam.
Three Stars of the Show
1. Dolph Ziggler
2. Randy Orton
3. Dean Ambrose
The Scoreboard
5 out of 10
Last week: 7
2016 Average: 5.92
Last 5 Weeks: 7, 5.5, 6, 6.5, 6
2016 High: 7.5 (March 3)
2016 Low: 4 (January 21)
Final Thoughts
It gets a 5 out of 10.
It's the same booking they usually do on Smackdown with a promo to set up a match for later in the night and the predictable finish with the faces on top. Ambrose hitting Ziggler with Dirty Deeds was payback for Ziggler's accidental superkick earlier.
The Orton/Del Rio ending likely means they'll do the match again next week as a way to make Orton have momentum going into the Lesnar match at SummerSlam.
For the women's matches, they had newcomers Alexa Bliss and Carmella win matches although neither one was that impressive.
As mentioned earlier, no AJ Styles or John Cena on the show this week due to going to Australia & New Zealand for some WWE live events. They were both missed.
Same score as Raw and I think the 5/10 was a fair score for both shows. Neither show was really interesting this week. Basic stuff from both sides. I guess if I have to pick the better show this week I'll lean slightly towards Smackdown because at least it's shorter.
—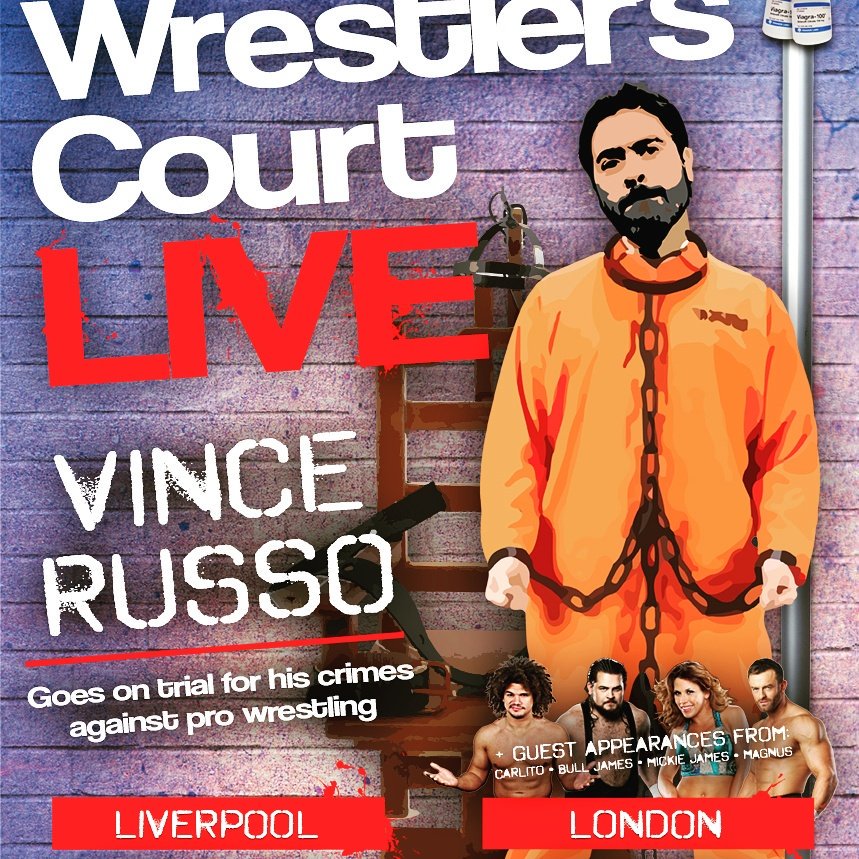 My friends from Superstar Promotions are holding a Wrestler's Court event in Liverpool, England and London, England featuring former WWE, WCW & TNA head writer Vince Russo. People will get a chance to ask questions and meet the controversial former writer Russo. Along with Russo, you'll get to meet and hear from Mickie James, Carlito, Magnus and Bull James who was Bull Dempsey in NXT. It's called Wrestler's Court Live and here's the handy link to help you get tickets by using the promo code TJRWRESTLING to get 10% off your order now. The Liverpool Wed Oct 26 link: https://goo.gl/McgD4O and London Thu Oct 27 link: https://goo.gl/1sZyJ1 Remember to put TJRWRESTLING as your promo code to get 10% off.
That's all for now. Go Toronto Blue Jays.
John Canton – mrjohncanton@gmail.com
Twitter @johnreport