The John Report: WWE Smackdown Live 02/19/19 Review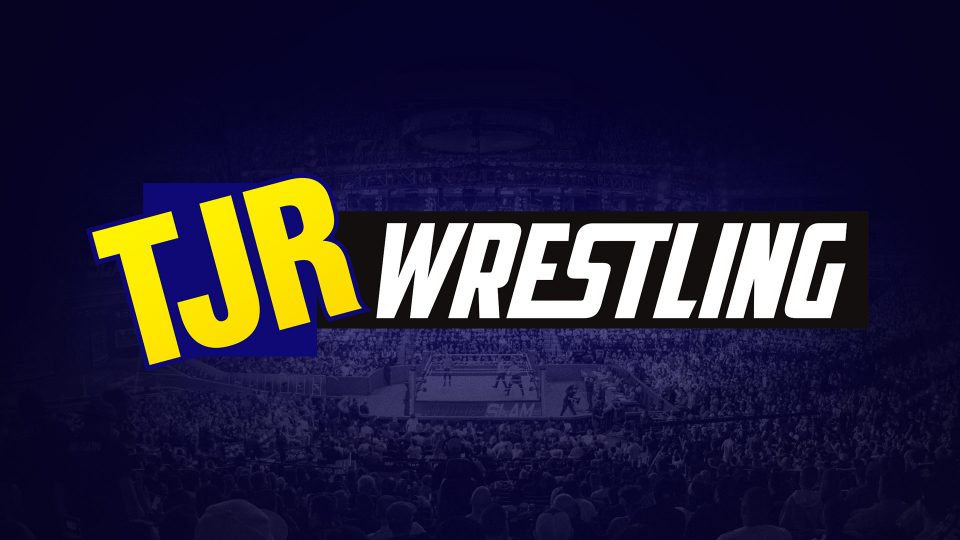 This week's edition of WWE Smackdown Live is the follow up to Sunday's Elimination Chamber pay-per-view event that was headlined by Daniel Bryan surviving the Elimination Chamber match to retain his WWE Title. Kofi Kingston was the other big star in the match. Kingston lasted until the end and the crowd was fully behind Kofi, but it was Bryan that ended up retaining his title. There was also a title change at Elimination Chamber with The Usos becoming Smackdown Tag Team Champions. It is their sixth reign as Tag Team Champions, so we'll see if there's a follow up to their big win. The main thing advertised for Smackdown is we will get out who Bryan will defend the WWE Title against at Fastlane on March 10.
Here's my WWE Raw Deal Review for this week in case you missed it. I also wrote a WWE Raw Five Count column, which is a new column I debuted on TJRWrestling that takes another look at Raw a day later. It gives me a chance to dive into the show a bit more than what I write in my regular review. I plan on doing the same thing for Smackdown on Wednesday around Noon ET.
Live from New Orleans, Louisiana, this is Smackdown Live for episode #1018. Follow me on Twitter @johnreport. If you want to support us at TJRWrestling, here's a Donate Link for our Paypal where anything you send will go towards building the site. Thanks to Melo Man for the banner up top.
The show began with a shot of the New Orleans crowd. Shane McMahon's music hit as he walked down to the ring.
A video package aired showing highlights of the men's WWE Title Elimination Chamber match while featuring Kofi Kingston's efforts. They included the "Kofi" chants from the crowd to show how the fans were behind him and showed Kingston nearly winning, but it was Bryan that ended up the victor.
Coming up later on Smackdown: Kofi Kingston, AJ Styles and Jeff Hardy vs. Daniel Bryan, Samoa Joe and Randy Orton.
Let's Hear from Shane McMahon
Shane McMahon talked about the great main event they complained. Shane said that the guys from NXT that debuted on Raw (Johnny Gargano, Tommaso Ciampa, Aleister Black and Ricochet) are going to be on Smackdown Live tonight as well. Shane said they had a lot more.
The Miz made his entrance and walked down to the ring wearing a suit. Miz got into the ring saying that 48 hours ago at Elimination Chamber, he lost the Tag Team Titles.
Miz said it's been 48 sleepless hours and he can't shake the guilt. Miz said that Shane took that chance and he did it because Miz made a passionate plea. Miz said he had a confession while saying that he used Shane because he knew Shane could relate about Miz wanting his dad to be proud of him and he knows Shane feels the same way about his dad. There was even a "dad" chant for that although it was not that loud. Miz said when he wanted to be a tag team, Shane revealed that it was his dream to be a tag team champion and Miz said he always tries to make his titles the most prestigious in all of WWE. Miz claimed that this time they did it together. Miz said that two days later on Smackdown, Shane surprised him by bringing out his dad to the show. Miz said as his dad walked out and the fans chanted "Mr. Miz"…he paused so fans chanted "Mr. Miz" again. Miz said that his dad said he was proud of him, he loved him and that was the first time Miz heard his dad say that. Miz said that was the best moment of his career and one of the best moments of his life because of Shane. Miz thanked Shane.
Miz said two days ago in their first title defense, he let Shane down and he's sorry. Miz said that he knows there is no automatic rematch clause, but he is Shane McMahon. Miz said that if there is anyone that can make a rematch between the Best Tag Team in the World and The Usos it is Shane. The fans cheered for that as Miz led a "rematch" chant.
The Usos made their entrance with the Smackdown Tag Team Titles in their hands. Jimmy kept saying "woah" repeatedly to get them to calm down. Jimmy said that WWE Universe wants a rematch. The Usos said they'll give them a rematch, but they know that Shane doesn't want a rematch because Miz is a joke. Jimmy said that Miz is a joke, a loser, a failure, a fraud and is a wannabe A-lister with C-list skills. Jey called Miz a crybaby. Jey told Shane to get a new partner. Shane said don't disrespect his partner like that. Shane said that the rematch is on and it's happening in the hometown of The Miz in Cleveland at Fastlane. Miz was happy about that and he ended it with the "awesome" line.
Analysis: That was a good promo from everybody involved. The Usos seem to be a bit heelish, but maybe it's just a way to give them more of an edge with their promos. If you read my Elimination Chamber review then you know I am predicting (I'm sure most people are too) a Miz/Shane split soon. It looks like they will do it at Fastlane when they lose the title match and Miz will probably turn heel on Shane. I'd love to see Shane as the heel just to give him something different, but I think Miz is more natural in that role. It would set up Miz vs. Shane at WrestleMania since we know Vince McMahon loves putting his son in a WrestleMania match.
Aleister Black made his entrance. This crowd is a lot louder than the Raw crowd was and he got a nice ovation from the fans. He's against Andrade up next.
(Commercial)
A video package aired about Aleister Black showing highlights of him in action.
Andrade made his entrance with Zelina Vega.
Analysis: These guys have met many times in NXT before. The interesting thing about this match is Vega recently got married to Black, but that's not something WWE is going to say because she's the manager of Andrade.
Aleister Black vs. Andrade (w/Zelina Vega)
The match began with Andrade chopping Black in the chest followed by stomps. Andrade with a running knee the chin of Black. Andrade went for a running knee, Black move and Andrade was sent out of the ring. Black did a back flip off the ropes, then sat in the ring like he loves to do and that led to a break.
(Commercial)
The match returned with fans chanting "Aleister" as Black knocked down Almas with strikes, kicks to the legs and a running knee to the side of the face. When Black went to the ropes for a move, Andrade dumped Black over the top to the floor. Nice counter. Andrade wanted the Hammerlock DDT, Black countered into a pin attempt for two and Black with a double knee attack off the ropes. Black with a kick to the head and a bridging German Suplex. Andrade with a hip toss that sent Black into the turnbuckle. Andrade with the double knee attack against the turnbuckle for a two count. Black picked up Andrade, sent him face first into the turnbuckle and a Black Mass kick to the head got the pinfall win after about nine minutes.
Winner by pinfall: Aleister Black
Analysis: *** Good match from these two guys that have wrestled a lot in their NXT days. It was nice that the crowd was into the match as well, which is not a surprise when the work was fast paced like this. I liked the story with some believable nearfalls followed Black getting the decisive win with his great spin kick known as the Black Mass. Black is at his best working with another striker like Andrade, so more matches between them is a good idea.
Tommaso Ciampa and Johnny Gargano were watching the match on a TV backstage. Kayla Braxton walked up to them asking their thoughts. Ciampa said that they made careers defying expectations while Ciampa noted he earned that NXT Title and loves the spotlight. Gargano mentioned they went to war last year in that same building. Cesaro and Sheamus trash talked them with Cesaro telling them to stay away from Smackdown Live. Ciampa said that they're there to takeover and Gargano said that they are there to break the bar. Cesaro and Sheamus laughed at them.
Analysis: It looks like we have a fresh tag team matchup there. That should be great. No surprise that they would script NXT guys to say "takeover" in their promos.
Jeff Hardy was backstage in a hallway with AJ Styles walking up to him. Kofi Kingston extended an olive branch with pancakes on it while Xavier Woods was carrying Big E. Kingston extended the olive branch to Styles and Hardy, so they had pancakes. The fans were chanting "Kofi" while that was on.
Analysis: The crowd support for Kingston is likely going to be strong later as well, so that's nice to see.
The Bar duo known as Sheamus and Cesaro made their entrance for a tag team match.
There was a video about Fighting with my Family with WWE superstars Cesaro, Charlotte Flair and Nia Jax talking about Paige and the movie.
(Commercial)
The NXT North American Champion Johnny Gargano and NXT Champion Tommaso Ciampa made their entrances to a pretty good ovation even though they are heels in NXT land. Sheamus and Cesaro laughed at them when they made their entrance. I didn't mention it earlier, but the announcers are Tom Phillips, Corey Graves and Byron Saxton as usual.
The Bar (Sheamus and Cesaro) vs. Johnny Gargano and Tommaso Ciampa
As Sheamus locked up with Ciampa, Phillips noted the size difference with Sheamus being bigger than Ciampa by about 70 pounds. Sheamus worked on Ciampa against the turnbuckle, then Ciampa kicked him out of the ring. Cesaro tagged in and he wanted Gargano, which led to "Johnny Wrestling" chants. Gargano with a headscissors takedown followed by a pinning predicament where hooked the arms of Cesaro, but Cesaro came back with an uppercut. Sheamus tagged in with a kick, Gargano sent Sheamus out of the ring, Ciampa sent Cesaro out of the ring with a clothesline and then a running knee on Sheamus. Gargano with a suicide dive on Sheamus on the floor. Ciampa dove on Cesaro, but Cesaro caught him and hit a tilt-a-whirl backbreaker on Ciampa on the floor. Sheamus knocked down Gargano leading to a break.
(Commercial)
The Bar was still in control as Cesaro hit an uppercut on Ciampa. Sheamus tagged in, knocked Gargano off the apron and hit a knee to the back of Ciampa. Sheamus put Ciampa on his shoulders, but Ciampa broke free and hit a sunset flip Powerbomb off the top and Ciampa's left leg was caught underneath. That looked scary. The ref checked on him. Gargano tagged in, headscissors sent Cesaro to the floor, kick to Cesaro on the apron and Gargano knocked down Sheamus on the floor. Gargano with a headscissors off the apron onto the floor. Gargano with a slingshot DDT for a two count. Cesaro did a headscissors into a takedown and Gargano slapped on the Gargano Escape submission. Cesaro powered out with a backbreaker. Sheamus tagged in and jumped off the top with a knee to the chest of Gargano, but Ciampa saved the match. The Bar dumped Ciampa out of the ring. Sheamus hit a backbreaker on Gargano for a two count. Sheamus trash talked Gargano and Gargano hit a superkick to knock Sheamus down. Cesaro tagged in, Gargano rollup for two, Cesaro sent him into the turnbuckle and Ciampa tagged in leading to a ROLLUP OF DEATH~! for the pinfall win after 11 minutes.
Winners by pinfall: Johnny Gargano and Tommaso Ciampa
Analysis: ***1/4 I enjoyed that tag team match with The Bar looking dominant at times, but Gargano and Ciampa showing that they can keep coming back for more. That spot with Ciampa going for a Powerbomb off the ropes on Sheamus and then having his knee buckle underneath was pretty scary. I hope that it's not a serious knee injury and the fact that he was able to finish the match was a good sign. Based on how they finished the match, it was done in a way to make it look like a close match, so hopefully there are rematches between them.
The heel group of Randy Orton, Samoa Joe and Daniel Bryan with Rowan were shown backstage getting ready.
A video aired about Ricochet showing a highlight reel of his incredible aerial skills. Ricochet will be in action against Eric Young, who hasn't been in a match on Smackdown in a long time.
Asuka made her entrance with the Smackdown Women's Championship. She has been off TV for a few weeks. She'll be interviewed up next.
Analysis: Good first hour. Quality matches always help.
(Commercial)
There was a mention of the Degeneration X guys being added to the WWE Hall of Fame while showing images of different media outlets covering it. They also showed tweets from various WWE people that were happy about the DX induction.
Let's Hear from Asuka
Asuka, the Smackdown Women's Champion, was in the ring for an interview conducted by Kayla Braxton. Braxton put over Asuka for her accomplishments and noted she was the champion. Braxton said that lately people have been talking about Raw Women's Champion Ronda Rousey and with so much talk about Ronda, Charlotte Flair and Becky Lynch, how does she feel? Asuka said she's ready for a new challenge. She said that she beat Flair and Lynch at TLC (thanks to Rousey) and she said she beat Lynch at Rousey. Asuka wanted to know who was ready for Asuka.
Mandy Rose and Sonya Deville showed up for the interruption. Rose told Asuka to take some notes from God's greatest creation, the most irresistible and talked about superstar in WWE. Rose said that if anyone is ready for Asuka, it's her. Referee Mike Chioda was in the ring, so we have a match.
Analysis: Some Asuka promos are poor because it's tough to understand her, but she got through it fine. She was ignored for a few weeks going into Elimination Chamber. I'm glad she's back in the spotlight because she's awesome. I also like any Mandy Rose appearance, so the match is fine with me.
Asuka vs. Mandy Rose (w/Sonya Deville)
This is not for Asuka's Smackdown Women's Title. The match started and about 30 seconds into it, Lacey Evans made her entrance while her music played. Evans walked down the ramp, then went back up and that distracted everybody. Rose capitalized on that by shoving Asuka into the barricade. Rose got a nearfall off that. Rose bailed to the floor, then went back in and tripped up Asuka. Asuka got back into it by dumping Rose out of the ring.
Analysis: The Evans gimmick of walking down to the ring and going back is apparently going to happen on both shows now. It does keep her in people's minds, but putting her in matches would help. She is rumored as a possible WrestleMania opponent for Asuka. Uncle Vince likes the tall blond girls huh? I think so.
(Commercial)
The match returned with a clip of Rose hitting a slam on Asuka during the break. Asuka slapped on a kneebar submission on Rose, who got to the ropes. Asuka left the ring, which led to Rose hitting a pump knee to the face. That looked and sounded nasty. Back in the ring, Rose stomped on Asuka repeatedly. Asuka came back with hard palm strikes followed by a dropkick off the middle ropes. Asuka with two spinning back fists and a spin kick for two. Asuka with a German Suplex followed by the Shining Wizard knee to the face for a two count. Asuka with a lifting knee to the face of Rose leading to Rose faking an eye injury while Graves said that somebody should stop this immediately. The referee checked on Rose, so Rose sent Asuka throat first into the middle ropes and Rose hit the ROLLUP OF DEATH~! for the pinfall win after 11 minutes.
Winner by pinfall: Mandy Rose
Analysis: *3/4 The match felt a bit off, but they got through it okay. There's an upset win with Rose using some cheap tactics by faking the injury, which caused Asuka to stop her attack and Rose capitalized for the win. That will likely set up a Smackdown Women's Title match at Fastlane in less than three weeks. The dreaded ROLLUP OF DEATH~! strikes for the second time in this show. I don't know why they repeat finishes, but it happened.
Charlotte Flair was shown backstage watching on a TV. She was interviewed in the locker room by Sarah Schreiber. Flair showed bruises on her left arm after Becky Lynch attacked her with crutches. Flair said that Lynch is suspended and Lynch made things worse for herself when Flair re-aggravated her leg injury. Flair called Lynch selfish for attacking her at Elimination Chamber and said Lynch will get thrown in jail if she tries it again. Flair said that it's her versus Rousey at WrestleMania and it's the main event because she is in it.
Analysis: Solid heel promo from Flair. She's more natural in that role as I have said in the past.
The Miz walked up to Shane backstage. Miz said that his dad is going to be ringside at Fastlane and Shane was excited about "Mr. Miz" being there.
Analysis: Miz dad being part of the story is interesting. I still think it will be Miz that attacks Shane after the loss, but it's possible that Shane does it. I just think Miz is better off as a heel long term.
Ricochet made his entrance to a nice ovation as he made his Smackdown debut.
(Commercial)
Ricochet vs. Eric Young (w/Killian Dain and Alexander Wolfe)
Ricochet sent Young out of the ring and then did his flip off the ropes leading to a pose. Young sent Ricochet to the apron, distraction by Wolfe and Young punched Ricochet to the floor. Young choked Ricochet with a headlock followed by an elbow smash off the middle ropes. Young grabbed a chinlock to keep Ricochet grounded. Ricochet got back into it with a clothesline, shoulder tackle against the ropes and Ricochet jumped off the top with a forearm to the chest. Ricochet with a standing Shooting Star Press on Young for a two count. Young went to the apron, Ricochet kicked him down and hit a rolling dropkick that sent Young out of the ring. Ricochet with a springboard dropkick on Wolfe on the apron. Ricochet hit a running dive over the top onto Young and Dain on the floor. He makes it looks so easy. Ricochet with a kick that knocked down Young. Ricochet up top and he hit a 630 Splash for the pinfall after about five minutes.
Winner by pinfall: Ricochet
Analysis: **1/4 It was a quick match to put over Ricochet to continue his positive momentum, just like the other NXT guys on WWE TV this week. Young got in some offense, but I don't think anybody believed he might win. Ricochet's exciting offense got the crowd into the match and it was fun to watch. I'm such a huge fan of Ricochet. I believe in him as a potential top guy in WWE. It's going to be fun to see how far he can go. On another note, I'd love to see Sanity booked better. They are good performers that need to be doing more in the tag team division.
The New Day trio were interviewed by Kayla Braxton in the Gorilla Position by the entrance. Xavier Woods pointed out that Kofi Kingston has been doing this for 11 years and Big E had some funny lines including a line about the TV show Empire as a shot at the actor that faked an attack. It's all over the news if you don't know about it. Kingston talked about the crowd support for #KofiMania (Woods had a sign) and said it wouldn't be possible with his brothers Xavier and Big E. Kingston wanted to introduce us to his friend "Mo-mentum" and said that they wanted to keep it going. Big E did the "feel the power" intro as Kingston made his entrance for the main event.
Analysis: Good promo from New Day with Kingston thanking his friends for the support while also mentioning the fans really getting behind him. Well done.
Kofi Kingston made his entrance with the pancakes on a tray while Big E and Xavier Woods were by his side.
The announcers set up a video for Fighting with My Family, which is in theatres this Friday.
Analysis: I will watch the movie soon, but they have played these same clips so many times in the last month that it's getting annoying. The commercial runs all the time here on Sportsnet in Canada.
(Commercial)
There was a clip from Kevin Owens from the movie theatre with his son. It was the same video that aired on Raw. Owens said he's ready to fight again. He'll be back in a few weeks.
Analysis: If he's back as a face, I think it might be against Daniel Bryan for the WWE Title, but there are other rumors and options out there.
Jeff Hardy was up next for the face team with AJ Styles up last for that side of the match.
Samoa Joe was up first for the heel team with Randy Orton up next. Next week's Smackdown is in Charlotte, NC. Daniel Bryan, the WWE Champion, was last with the big man Rowan by his side.
Daniel Bryan had welts on his chest from the Elimination Chamber match. Bryan did a promo saying that small minded skeptics have repressed the great minds. Bryan mentioned Thomas Beckett, Joan of Ark, Socrates and said none of us would know them since they aren't superheroes or celebrities. Bryan said that he survived the Elimination Chamber with the WWE Title because he serves a higher purpose to enlighten and educate. Bryan said his next opponent for the WWE Title should not be any of the men in the ring because he beat them in the Elimination Chamber. The match is next.
Analysis: Bryan is my favorite talker on either show these days. He believes in what he says and he knows how to piss off the crowd very well.
(Commercial)
Next Monday on Raw is the Ric Flair birthday celebration for his 70th birthday. I would imagine Charlotte Flair will be there and Becky Lynch will crash the party.
The match began at 9:47pmET.
Kofi Kingston (w/Big E and Xavier Woods), Jeff Hardy and AJ Styles vs. Samoa Joe, Randy Orton and Daniel Bryan (w/Rowan)
Joe took control early on the match by sending Hardy face first into the mat. Orton tagged in to stomp on Hardy. Bryan was the next man in with kicks to the chest of Hardy followed by the roundhouse kick to the head for two. Hardy with a jawbreaker on Orton and Kingston tagged in. Kingston was on fire with a dropkick on Orton followed by a leaping clothesline. Kingston with a boom drop legdrop to Orton and he sent Bryan out of the ring. Clothesline by Kingston sent Orton over the top to the floor. Kingston went up top and Bryan shoved him hard to the floor. Orton picked up Kingston with a belly to back slam onto the announce table. That led to a break.
(Commercial)
The show returned with about five minutes left with Bryan punching Kingston and saying that he didn't deserve to be in the ring with him. Orton got the tag and slammed Kingston onto the announce table again. Phillips said he was astonished that Orton and Bryan were working together perfectly (WrestleMania 30 was five years ago). Orton sent Kingston into the turnbuckle, he charged, Kingston moved and Orton hit the turnbuckle. Styles got the tag against Bryan with punches to the head and a backbreaker to Bryan. Styles with a corner clothesline followed by the fireman's carry into the knee for a two count. Orton went into the ring for a RKO, but Styles avoided it and kicked Orton. Bryan kicked Styles, who went into the turnbuckle and Styles slapped on the Calf Crusher. Hardy with a Twist of Fate on Joe. Orton sent Hardy out of the ring. Styles clothesline on Orton to send him to the floor. Bryan and Styles exchanged pin attempts and Bryan slapped on the LeBell Lock submission, but Styles got to the ropes. Styles came back with a Pele Kick. Kingston got the hot tag from Styles and Kingston jumped off the top with a double axe. Bryan with a back body drop on Kingston onto the other guys on the floor. Kingston with a punch to Bryan to block a suicide dive and Kingston hit a missile dropkick. Kingston up top and hit a trust fall dive onto Bryan and Rowan on the floor. Back in the ring, Kingston hit the Trouble in Paradise kick on Bryan for the pinfall win after 12 minutes. Big pop for that.
Winners by pinfall: Kofi Kingston, Jeff Hardy and AJ Styles
Analysis: ***1/4 That was a lot of fun for the time given. I wish they would have timed it out a bit better to give them five more minutes because then they would have had an even better tag. It felt like Joe and Hardy were barely part of the match, which isn't a surprise since they have nothing going on in terms of storylines right now. The Bryan/Styles exchange was great. Kingston and Orton worked well together when they were in there as well. It set up for the obvious Kingston hot tag, then he cleaned house and beat Bryan clean. That finish is what felt a bit rushed because they could have teased a few spots, but with time running out, they went right to the ending. Kingston pinning Bryan was the obvious call for the end of the match since that's the Fastlane match.
After the match, Big E and Woods put Kingston on their shoulders while Kingston celebrated the win.
Shane McMahon appeared on the stage to announce that at Fastlane, Daniel Bryan will defend the WWE Championship against…Shane paused…"Kofi" chants from the crowd…and Shane said Kofi Kingston. Kingston celebrated as the crowd cheered and the show ended there.
Analysis: That's what was expected after Kofi built up a lot of positive momentum in the last week. The fans are behind him and I think it's the right call. I don't expect a WWE Title change at Fastlane because I think Bryan will walk into WrestleMania with the title, but I'm happy that Kingston gets a title shot because it will be an awesome match.
All I have ever wanted was a chance…and it's finally happening. Words cannot express my excitement or my gratitude for this truly rare opportunity. Over Eleven years…I am so ready! To #WWEFastlane we go!

— ⚔️ KOFNAN the Barbarian ⚔️ (@TrueKofi) February 20, 2019
Three Stars of the Show
Kofi Kingston
Daniel Bryan
Aleister Black
The Scoreboard
8 out of 10
Last week: 7
2019 Average: 7
Last 5 Weeks: 7, 7, 6.5, 7.5, 5
2019 High: 8 (January 8, February 19)
2019 Low: 5 (January 15)
Final Thoughts
I give this week's Smackdown a 8 out of 10.
That was a very good show this week with five matches over the two hours while most of the action was fun. The NXT guys being a part of the show helped because the Black vs. Almas match was fun, I liked Gargano/Ciampa vs. The Bar and then Ricochet got an easy win as well. The main event was a quality tag team match with the Kofi Kingston continuing his positive momentum.
They set up two matches for Fastlane with the WWE Title and Smackdown Tag Team Title match, so they accomplished more than the three hour Raw that set up no matches for Fastlane yet. When I say that Smackdown has consistently better writing, that's what I mean. They set things up well for the future and this show was another example of that.
Five matches in two hours is a good format for Smackdown. Most weeks they have four matches, sometimes even three and this week they fit in five matches. I like when they do that. Not a lot of talking and a lot of action. Good crowd too.
The next WWE pay-per-view is Fastlane on March 10 in Cleveland. Here's what we know so far.
WWE Championship: Daniel Bryan (c) vs. Kofi Kingston
Smackdown Tag Team Championships: The Usos (c) vs. Shane McMahon and The Miz
It looks like Asuka vs. Mandy Rose is likely for the Smackdown Women's Title as well.
—
Thanks for reading. My contact info is below. Go Toronto Raptors and Toronto Maple Leafs.
John Canton
Email mrjohncanton@gmail.com
Twitter @johnreport