The John Report: WWE Smackdown 02/28/20 Review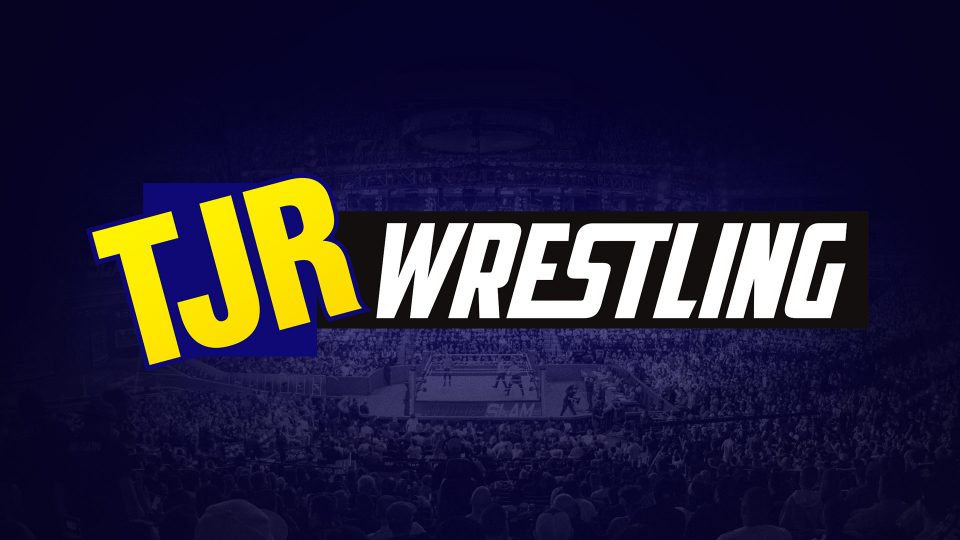 Welcome to another WWE Smackdown review here on TJRWrestling. This show is the follow-up to Thursday's WWE Super Showdown event (read my review here) in Saudi Arabia that I rated only a 3 out of 10 show. It was not good. There was news on the Smackdown side of things because Goldberg became the WWE Universal Champion by defeating "The Fiend" Bray Wyatt, which means the champion on Smackdown is a 53-year-old that has only wrestled three times in the last two years. WrestleMania means WWE pushing the part-time wrestlers a lot. I don't really like it that much, but that's what happens during this time of year.
The other title change that took place saw The Miz and John Morrison become Smackdown Tag Team Champions after they beat The New Day to win the titles.
Speaking of part-time wrestlers, John Cena is back on Smackdown this week as well to set up his road to WrestleMania. It is Cena's first time on WWE TV since last July on Raw.
Live from Boston, Massachusetts, this is Smackdown for episode #1071. Follow me on Twitter @johnreport. Please visit TJRWrestling.net daily for our regular updates on the wrestling business featuring WWE news coverage along with reviews about wrestling's past and present. Thanks to Melo Man for the banner up top.
The show began with a shot of the live crowd in Boston.
Let's Hear from Goldberg
The new WWE Universal Champion Goldberg was introduced to the crowd by ring announcer Greg Hamilton. There were boos in the building even though Goldberg is a face. Goldberg walked down to the ring with the title.
Goldberg was ready to speak when he received more boos from the crowd. Goldberg said it's not about who was last, it's all about who is next since he's used the "who's next" catchphrase for decades. That's when the music of Roman Reigns hit and there were cheers for the "Big Dog" as Michael Cole shrieked to let us know that Roman Reigns was there as if we couldn't see him.
Roman Reigns did a slow walk down to the ring. Reigns was cheered more than Goldberg was. Goldberg yelled out "yeah" when he saw Reigns as if to say he was ready for the challenge. Reigns really took his time getting down to the ring and then getting in the ring with Goldberg. Reigns to Goldberg: "I'm next." Reigns dropped the microphone. Goldberg nodded at him as they had a staredown and the camera showed the giant WrestleMania sign in the background. Cole asked, "can you imagine if this match happens?" Yeah, I can imagine an obvious match will happen.
Analysis: This was kept very basic with Goldberg barely talking while Reigns only said two words. I think it's very telling that the fans booed Goldberg. It was smart of WWE to not have Goldberg talk for long because these fans would have booed him a lot and I doubt WWE wants him to get that reaction. Reigns facing Goldberg at WrestleMania is the plan even though the original plan for months was Reigns vs. Wyatt. It's WWE, so of course they change their mind about this stuff. Let's also remember that Reigns failed to win the Royal Rumble match. He also didn't even have to beat other contenders to get this title match at WrestleMania. All Reigns had to do was say "I'm next" and that's it. That's some weak and lazy work by WWE's creative team. By the way, Reigns should beat Goldberg in under three minutes. Don't try to make it a long match or it's going to be really bad.
The announce team of Michael Cole and Corey Graves were at ringside to welcome us to the show. Cole called Cena the "greatest of all time" as he has done many times in the past. Throughout the night, they'll show us memorable Cena moments.
John Cena Moment: John Cena's debut was shown on Smackdown on June 27, 2002 when Cena said he possessed ruthless aggression. That led to Cena having a competitive match with Kurt Angle that Angle won, but Cena put up a good fight. After the match, The Undertaker shook his hand and said nice job.
(Commercial)
Bayley was in the ring with her Smackdown Women's Championship one day after retaining her title against Naomi. It's apparently rematch time with Naomi as the opponent, but this time it's not for the title.
Bayley did a promo saying she shouldn't have to be out there in front of you idiots. Bayley mentioned how she already beat Naomi, so she didn't want to be there. Banks introduced her friend that's a future Grammy Award winning artist. Bayley said she's better than Beyonce and Cardi B, it's Sasha Banks. Cole yelled, "It's Boss Time" while noting Banks was back in action in her hometown of Boston.
Analysis: Welcome back to Banks, who has been out of action for several weeks due to an ankle injury. Banks also worked on some music she plans to release in the future. Congrats to Cole for getting his "Big Dog" and "Boss Time" yells out in the first 15 minutes of the show.
Bayley (w/Sasha Banks) vs. Naomi
Banks was in her ring gear watching at ringside. Bayley attacked Naomi to start, but Naomi managed to come back. Naomi sent Bayley into the turnbuckle and Naomi hit the Rear View on Bayley. Banks attacked Naomi for the obvious DQ after one minute.
Winner by disqualification: Naomi
Analysis: This was just an angle to set up the obvious tag team match.
The heels attacked Naomi 2 on 1 style, then Lacey Evans ran down to the ring to go after Bayley and Banks. The referee Jessika Karr said that this will be restarted as a tag team match.
Naomi and Lacey Evans vs. Sasha Banks and Bayley
Naomi and Evans knocked Banks and Bayley out of the ring. They followed up with Naomi hitting a slingshot dive over the top on Banks while Evans just jumped over to the apron and then jumped on Bayley. Same thing, but it didn't look as smooth. Anyway, they went to break 20 seconds into this.
(Commercial)
The match continued with Bayley and Banks hitting a double team slam on Naomi for a two count. Bayley set up Naomi against the ropes and Banks got in a cheap shot kick. Banks tagged in as the heels whipped Naomi back into the turnbuckle followed by Banks hitting the double knee attack for a two count. Naomi came back with an atomic drop followed by a spin kick, but then Banks hit a dropkick. Banks and Bayley hit a double team elbow on Naomi for a two count. Naomi knocked Bayley off the apron, kick to Banks and a jawbreaker on Banks. Naomi with an enziguri kick with Evans getting the hot tag against Bayley. Evans with kicks to trip up Bayley, then a pump kick on Banks and an elbow drop. Evans with a kick to the chest and Evans with a splash on Bayley against the turnbuckle. Naomi with a cross body block off the top for two with Banks making the save. Banks sent Evans out of the ring and Banks with a backstabber on Naomi. Evans whipped Banks into the barricade, then Banks did it herself. Naomi jumped from the apron over the ropes and she pinned Bayley to win the match for her team. That sunset flip was done perfectly by Naomi. It went about nine minutes.
Winners by pinfall: Naomi and Lacey Evans
Analysis: **1/2 It was a good match with the crowd getting into it after Evans got the hot tag. Bayley getting pinned in a tag team match is common for how WWE books some champions, but not all of them. I figured it would be Evans that got the win here although it doesn't matter. There was no sign of problems between Bayley and Banks, so if there's a split coming it was hard to tell here. Naomi's offense looks way better than Evans, but I think of the two women, Evans is more likely to be the next champion.
The New Day duo of Kofi Kingston and Big E were shown walking backstage. Josh McDaniels, who is the offensive coordinator of the New England Patriots, was there. Kofi greeted him since Kofi is a Patriots fan. Kofi and Big E walked down the hallway where they met up with Roode and Ziggler because Kingston faces Roode up next.
(Commercial)
John Cena Moment: Cena won the WWE Title for the first time from JBL at WrestleMania 21 in 2005. They showed Cena hitting the FU (later known as the Attitude Adjustment) to win the first of 16 World Championships in WWE.
Robert Roode made his glorious entrance with Dolph Ziggler in street clothes, so they won't be in an impromptu tag team match. The former 7-time Tag Team Champions The New Day made their entrance with Kofi Kingston tossing the pancakes while Big E did some hip-swiveling that he loves to do. Kingston is from the Boston area.
Kofi Kingston (w/Big E) vs. Robert Roode (w/Dolph Ziggler)
Roode with a running shoulder tackle, they battled over a headlock and Kingston hit a shoulder tackle. Roode with a monkey flip, Kingston landed on his feet and hit a dropkick for two. Roode with an elbow to the head, then another chinlock and Kingston came back with a leaping back elbow. Roode landed near Big E, Ziggler went on the apron and Roode kicked the steel steps, then grabbed his head acting as if Big E did it. The referee Dan Engler bought the heel tactic and ejected Big E from ringside. The fans booed while Kingston complained about it. That was a clever heel tactic that Eddie Guerrero would be proud of.
(Commercial)
The match returned with Roode controlling the action with a headlock as they replayed Big E getting ejected from ringside. They showed the lovely Mandy Rose watching on a TV backstage since the story is she likes Ziggler. Kingston got some momentum going with a dropkick off the middle ropes. Roode with the hangman against the ropes for a two count. Roode with a suplex. Roode went to the middle ropes, he took way too long so of course, he missed the knee drop because Kingston moved. Kingston with a springboard punch, then a dropkick and leaping clothesline. Kingston with the boom drop leg drop. Roode avoided the Trouble in Paradise kick, but Kingston came back with a cross body block off the turnbuckle for a two count. Roode countered the SOS into a Full Nelson Slam for a two count. The fans chanted for Kingston as Kofi hit a headbutt to knock Roode off the turnbuckle. Kofi jumped off the top, Roode moved and Roode hit a spinebuster for two. Roode has one of the best spinebusters in the business. Kingston blocked the DDT attempt and hit the SOS slam for a two count with Ziggler putting Roode's foot on the bottom rope. Roode rolled up Kingston with the ROLLUP OF DEATH~! for the pinfall win after 13 minutes.
Winner by pinfall: Robert Roode
Analysis: *** I thought this was pretty good. They worked at a really slow pace, Kingston's comeback and then the heels won due to the patented distraction. These guys know how to put a match together while building to the key spots. I believe Roode won while holding the titles along with the dreaded rollup, but they didn't show us a camera angle to show if he had the tights.
After the match, Sonya Deville was with Mandy Rose watching the match with Sonya saying, "your man looks happy" about Ziggler and Mandy just nodded her head at her. The announcers pointed that out too.
Otis was in the locker room with Tucker joining him. Otis said there is something not right now. Tucker said that sometimes the guy doesn't get the girl and Dolph Ziggler gets the girl. Tucker said that he thinks Otis needs to let Mandy go. Tucker said that next week they'll be back in action in front of the WWE Universe because they don't let them down.
There was a shot of the lovely Renee Young at ringside to host the contract signing between Braun Strowman and Shinsuke Nakamura for a match at Elimination Chamber.
This Monday on Raw, Beth Phoenix will be there with an update on her husband Edge after Randy Orton attacked Edge last month. I predict an RKO for Mrs. Edge (really it's Mrs. Copeland, but work with me here!).
(Commercial)
John Cena Moment: They showed Cena winning the WWE Title from The Rock at WrestleMania 29. It was the second year in a row where they were the main event of WrestleMania with Rock winning at WM28 and then Cena won the rematch for the title.
Intercontinental Championship Contract Signing for Elimination Chamber
Renee Young-Ambrose-Moxley-Good (I added a few names) was in the ring to host the contract signing for an Intercontinental Title match at Elimination Chamber, so she introduced the challengers. The trio of Shinsuke Nakamura, Cesaro and Sami Zayn entered for the signing. A replay aired from last week when Braun Strowman and Elias beat this trio in a Symphony of Destruction match. Nakamura needed nine staples in his head after taking a Powerslam on a piano from Braun Strowman. That's why you don't take bumps on a piano.
Braun Strowman got a decent pop as he walked out to the ring for the contract signing. Strowman was wearing one of his shirts, jeans and the IC Title around his waist.
It looked as though the match was going to be Strowman vs. Nakamura, but Zayn said hold on we're going to conduct this like gentlemen. Strowman threw the leather chair out of the ring. Zayn said that Nakamura couldn't enjoy his birthday last week because Strowman powerslammed him through a grand piano and Strowman laughed about it. Strowman told Zayn to shut up while adding that everybody is sick and tired of hearing Sami bitch and moan. Strowman said he didn't care about what's in the contract anyway because he knows he has to fight the three of them anyway. Strowman signed it.
Zayn said you all heard that, so Strowman is willing to fight all three of them. Zayn said Strowman isn't going to go back on his word, right? Zayn made a little amendment to the contract, then Cesaro, Nakamura and Zayn all signed it. Zayn told Renee to please take that to the notary backstage, so the match was official. Zayn said that the Elimination Chamber match for the IC Title will be a 3 on 1 handicap match with Strowman facing Nakamura, Zayn and Cesaro. Zayn told Strowman he is going down at Elimination Chamber.
Strowman moved the table out of the way and Strowman asked what makes them think they'll make it to Elimination Chamber. The heels managed to attack Strowman and get the advantage with Zayn hitting a Helluva Kick while Strowman was being held in the corner. Zayn with another Helluva Kick on Strowman and Nakamura hit the Kinshasa knee on Strowman. Cesaro and Nakamura picked up Strowman leading to a running kick by Zayn to drive Strowman through the table that was in the ring. The heels celebrated and then Strowman managed to get up while the Zayn's crew was out of the ring.
Analysis: That was well done as a segment to set up the Elimination Chamber. Strowman said that he can beat all three guys, so it made sense for the heel Zayn to take advantage to set up the 3 on 1 match at Elimination Chamber. I still think Strowman is going to find a way to retain the title even when he's got the disadvantage.
They replayed Roman Reigns challenging Goldberg to the Universal Championship match at WrestleMania. That match is official now and here's the graphic.
Daniel Bryan made his entrance with the crowd joining him in the "YES" chants as usual.
(Commercial)
There was a video of The Undertaker hitting a Chokeslam on AJ Styles and beating him at Super Showdown to win a trophy. That should set up a WrestleMania match between them.
Analysis: How much money did the Undertaker make for that performance? Probably seven figures or high six figures. Tough day at the office. And people want him to retire? He's making huge money. It's not happening.
Drew Gulak joined the announce team for this match.
Daniel Bryan vs. Curtis Axel
Axel is on Smackdown? I forgot and I review this show every week. Axel drove Bryan into the turnbuckle, followed by a flipping neckbreaker like his father Mr. Perfect used to do. Gulak claimed that Bryan was not where he should be in the ring. Axel with forearms to the back of Bryan while Bryan was against the ropes. Bryan worked over Axel with kicks, then Axel sent Bryan out of the ring and Gulak told Bryan to get off the floor because it's dangerous. Axel sent Bryan into the ring post. Bryan started the comeback with a leap off the turnbuckle followed by a running clothesline. Bryan worked over Axel with the kicks to the chest, then the head kick missed as usual and Axel got a rollup that Bryan tried to turn into a submission, but Axel got a nearfall. Axel tried another pin, Bryan on his feet and Axel hit a clothesline to the back. Axel wanted the Perfectplex, Bryan countered that into the LeBell Lock and Axel tapped out to give Bryan the win after about five minutes.
Winner by submission: Daniel Bryan
Analysis: **1/4 A nice win for Bryan in a match where Axel was on offense for most of it and looked like a credible wrestler instead of a guy that is barely on the show. It would have been nice if they had more of a story going into it, but they did fine with the time they were given.
Post match, Bryan led the crowd in "yes" chants while Gulak claimed that Bryan still had a lot to learn.
Analysis: I think it's an injustice that Daniel Bryan isn't doing something more meaningful going into WrestleMania this year. To me, Bryan is arguably the best overall performer in the company and for him not to have a larger role at WrestleMania is weak. I'm sure Bryan likes working with his buddy Gulak as well as others, but it's not a big part of this show.
John Cena Moment: It was Royal Rumble 2017 when Cena beat AJ Styles to win Cena's record-tying 16th World Championship in WWE. It was also the best WWE match that year and one of the best matches of Cena's career. Cena lost the title a few weeks later, but that match was amazing.
The Miz and John Morrison were shown getting photographed with their new Smackdown Tag Team Titles.
(Commercial)
It was announced that next Tuesday on WWE Backstage hosted by Renee Young and Booker T, the special guest is Jeff Hardy. Jeff is close to returning to action after having knee surgery last year and he also had some trouble with the law. I hope he's doing better physically and mentally.
The Miz and John Morrison were introduced as the new Smackdown Tag Team Champions that won the titles at Super Showdown on Thursday. Highlights were shown of their win over The New Day.
The Miz asked the crowd why there were no "you deserve it" chants, so some fans chanted it. The Miz mentioned The Godfather, The Terminator, Rocky, The Marine and he claimed that the originals were great, but the sequels were better. Miz said he was in The Marine 3, 4, 5 and 6 so they still count. I've never seen them. I'm not alone in that. They bragged about being the champions. Miz said you can hate on them and chant "you suck" but they don't hear that. They did their "Miz and Morrison hey hey ho ho" chant that is lame on purpose because they are heels. Some fans were chanting it. Morrison said to hit The Miz's entrance music and said it's a celebration.
There was a referee at ringside that went up to Greg Hamilton to pass on some message. Greg Hamilton said that The Miz and John Morrison's first title defense will be against The New Day, Heavy Machinery, Lucha House Party, Dolph Ziggler & Robert Roode and The Usos. It will be an Elimination Chamber match at the Elimination Chamber PPV on March 8. Miz and Morrison were pissed off about that.
Analysis: There has been tag team matches inside the chamber before. It's a little bit difficult with a lot of guys in the ring, but if they book it the right way it can turn into a pretty good match.
The Usos made their entrance as the opponents.
(Commercial)
The Miz and John Morrison vs. The Usos (Jimmy & Jey Uso)
This is not for the Smackdown Tag Team Titles, so that should tell you who's going to win.
Jey tripped up Morrison, then Morrison with a slap to the face and Miz tagged in. Jey hit a splash on Miz against the turnbuckle. The technical difficulties happened that has also happened in the last few weeks – perhaps for Ali or something else. Morrison got in a cheap kick on Jimmy, so Miz hit a DDT on Jimmy. Morrison with a forearm to the face of Jimmy and then he jumped over the top leading to a two count. Miz and Morrison hit a double team gutbuster knee to the ribs. Miz bounced off the ropes with a running kick on Jimmy to keep him down. Miz slapped on a chinlock on Jimmy. When Jimmy broke free, he got a rollup on legal man Morrison and then an enziguri kick to the head. Miz pulled Jey off the apron to prevent the tag, which happens in a lot of WWE tag team match. Morrison capitalized with a leaping kick to Jimmy for a two count.
(Commercial)
The match returned with the hot tags, which is probably a bit later than they should come back. We should see the move before the hot tag. Jey got the hot tag with a Samoan Drop on Miz. Jey charged, Miz moved and Jey went back first into the turnbuckle. Miz kicked Jey away, Morrison got the tag and they hit a neckbreaker/double foot stomp combo for two with Jimmy breaking up the pin. Jey sent Miz out of the ring. Jey with an uppercut on Morrison, then Morrison with a forearm and Jimmy got the tag with the Usos hitting a double team kick on Morrison. Jimmy hit a suicide dive on Miz. Jey with a splash off the top, Morrison got the knees up leading to a cradle for two. Nice nearfall. Morrison battled with Jey on the turnbuckle, then Morrison punched Jimmy down. Jimmy got back up with a kick on Morrison, who was stuck on the turnbuckle. Jey hit a superkick on Miz. Jimmy gave Morrison a Canadian Destroyer off the top rope, Jey had tagged himself in and Jey hit the Uso Splash on Morrison for the pinfall win after about 11 minutes.
Winners by pinfall:
Analysis: ***1/2 This was pretty good by two of the better teams in WWE. It was better than any match at Super Showdown too because they had some better spots. It would have been nice if they got a few more minutes, but I enjoyed it especially in the last few minutes. The result is not a surprise since it's non-title and we know WWE loves champions losing non-title matches even though it's frustrating as a viewer since it happens so many times. The finish of this match was well done.
The Usos celebrated the win. Cole and Graves reacted to the Destroyer as if they've never seen the move before with Graves calling it the "Samoan Destroyer." Cole was right that the Usos haven't done that for a finishing sequence before.
John Cena is up next.
(Commercial)
There was a commercial for Monday's Raw promoting that Brock Lesnar will be there as they head on the road to WrestleMania with Lesnar defending the WWE Title against Drew McIntyre.
Let's Hear from John Cena
John Cena made his entrance to a huge pop from the crowd in Boston. Cena was rocking the same green "Never Give Up" gear he has been using for a few years. Cena was wearing a hat, so people can't comment on how awkward his hair looks this time. That's a shame.
Cena fired up the crowd asking Boston to make some noise, so the fans cheered for him. Cena said this is crazy. Cena said this is WrestleMania season, so the question is what is he doing at WrestleMania this year? Cena said that he is and will always be a WWE superstar. So what is he doing at WrestleMania? Cena claimed that he's doing something different because he knows how hard WWE superstars work just to hope for one WrestleMania moment. Cena said he prides himself on always listening to the biggest WWE superstar of them all…the WWE Universe. I'm pretty sure that we don't get paid like the biggest WWE superstar of them all. Just saying.
Cena said that sometimes you may feel that sometimes "they" don't hear from you. Cena said that he hears you after Raw, NXT and Smackdown on Fox and he knows you are passionate about the future of WWE. There were "Cena" chants for that. Cena said he understands he can do anything he wants at WrestleMania and they'll probably have him. Cena said what is he doing at WrestleMania? He said this year at WrestleMania it should go on without John Cena. The fans booed that statement. Cena said that this is not goodbye, but it is goodbye for now and it is the right thing to do. Cena said he believes in the future of the company and he said WrestleMania spots should be earned, not demanded, so this year WrestleMania goes on without John Cena. The fans booed that thought. Cena said he doesn't know the next time he's going to be back, so if he's going to make an announcement like he will tonight he wanted to do it in front of his loved ones, his family and he wanted to do it in a place called home. Cena said that he's from West Newbury, Massachusetts and it feels pretty damn good to spend these last moments here in Boston and he hopes the world is listening because they've got a rowdy group in there tonight. The fans cheered followed by "Cena" chants. Cena told the fans: "It means more than you'll ever know. Thank you." That's when John left the ring.
Cena walked over to some kids in the front row and greeted them. Cena walked up the ramp to cheers as he saluted the crowd. While Cena was doing his "final salute" he was interrupted.
The lights went out in the arena, the fans cheered and when the lights went on, "The Fiend" Bray Wyatt was standing behind Cena over his right shoulder. The camera panned over to shoot it. I really liked the way they filmed that. Cena started at Wyatt on the stage. Wyatt pointed at the giant WrestleMania sign, the fans cheered as Cena looked at the same sign. Cena looked into the crowd and the fans chanted "yes" at the idea of a match. Cena looked back at Wyatt, nodded his head and tipped his cap at him followed by the "you can't see me" hand gesture. The lights went out as The Fiend's laugh played in the arena.
After the show, Cena vs. Wyatt was made official as a WrestleMania match.
Analysis: I thought Cena's speech was okay. It's interesting to think about how they had this guy in the ring saying that WrestleMania is for the full timers that bust their butts every week, yet here's Cena taking up somebody's spot by being in a WrestleMania match. This is the same thing Cena complained about with The Rock in 2011-12. I know in recent years Cena said he feels bad about that since he's now in that same position in his life, but that's something fans aren't going to forget. I'm sure the full-time wrestlers aren't going to publicly bitch about it, but five of the top men's matches at this year's WrestleMania will feature part-time wrestlers against full-time wrestlers, so it is more than usual. It's just funny how Cena is pouring his heart out to these people saying he's ready to not have a match, then moments later a dude in a mask shows up, then he's like "oh well guess I'll actually have a match now." It's as if he's saying forget what I just said because I didn't mean any of it. What they could have had Cena do is say he's looking for a challenge, then have nobody step up and then do the same thing with Fiend on the stage. That could have worked better.
It's cool to see a crowd loving Cena as much as this Boston crowd did because he deserves the respect and adulation from the WWE fans. I think Wyatt vs. Cena makes sense and if it was for the title it would have been cool because they could have told the story of Cena going for his record-breaking 17th World Title. Instead, Wyatt lost the title, so there's nothing up for grabs here except for Wyatt trying to avenge his loss to Cena at WrestleMania 30 six years ago. I think Wyatt should beat Cena. I think Cena knows it too and I don't think John will have any problem putting over the younger guy that could use a big win like that.
Three Stars of the Show
John Cena – It has been so long since he was on that I think he deserves it. Plus, the promo was pretty good.
The Usos
The Miz & John Morrison
The Scoreboard
6 out of 10
Last week: 6.5
2020 Average: 6.33
Last 5 Weeks: 6.5, 6, 5.75, 5.75, 7
Final Thoughts
I give this week's Smackdown a 6 out of 10.
This felt like another average edition of Smackdown. I feel like I write it every week probably because I do. I don't know how to else to summarize what this show is on a weekly basis. It's not like there are terrible segments that make me think it's a horrible show. I just can't find myself recommending Smackdown to wrestling fans as a must watch show. The Usos match with Miz/Morrison was the best of the night and I thought Kofi vs. Roode was pretty good. The women's tag team match was just average. Daniel Bryan needs to be doing more, but I get that he probably enjoys working with his friends. When it comes to the Otis/Mandy story, they didn't even follow up on who sent the text two weeks ago to make Otis late for the date, which led to Mandy getting closer to Ziggler. It's almost like they dropped the angle, but maybe they'll get back to it.
The big thing on this week's show was the setup for WrestleMania with Reigns challenging Goldberg (the fans booing Goldberg was interesting at least) and Wyatt facing off with Cena. It was a newsworthy Smackdown for those reasons.
This show also featured some of the lazy booking things that frustrate me about WWE such as:
– A champion getting pinned in a tag team match.
– A singles match ending quickly to set up the obvious tag team match.
– Champions losing in a non-title match just a day after they won the titles.
– The ROLLUP OF DEATH~! winning a match.
– Pointing at the giant WrestleMania sign to set up a match.
This is all so uncreative and boring by WWE. Can we get something different once in a while? Be creative, please.
Smackdown has a lot of talent, but it's really not that interesting week after week. I hope things get better in March.
The next WWE pay-per-view is Elimination Chamber in Las Vegas on Sunday, March 8. Here's what we know so far.
Women's Elimination Chamber Match (Raw): Asuka vs. Natalya vs. Ruby Riott vs. Shayna Baszler vs. Sarah Logan vs. Liv Morgan – The winner will challenge Becky Lynch for the Raw Women's Championship at WrestleMania.
Intercontinental Championship: Braun Strowman (c) vs. Shinsuke Nakamura, Cesaro and Sami Zayn
Elimination Chamber Match for the Smackdown Tag Team Titles: The Miz and John Morrison (c) vs. The New Day (Kofi Kingston & Big E) vs. The Usos (Jimmy & Jey Uso) vs. Bobby Roode and Dolph Ziggler vs. Heavy Machinery (Otis & Tucker) vs. Lucha House Party (Kalisto, Gran Metalik & Lince Dorado – two of them)
—
Thanks for reading. Go reigning NBA Champions Toronto Raptors and Toronto Maple Leafs. My contact info is below.
John Canton
Email mrjohncanton@gmail.com
Twitter @johnreport
Personal Facebook and TJRWrestling on Facebook