The John Report: WWE Smackdown 01/17/20 Review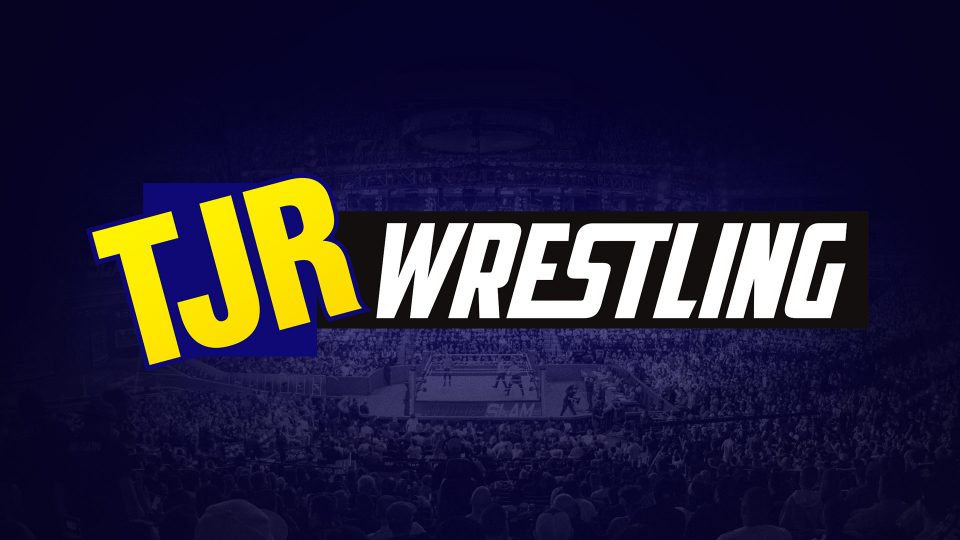 Welcome to another WWE Smackdown review here on TJRWrestling as we sit here just nine days away from the Royal Rumble on January 26th. Speaking of the Royal Rumble, I'm reviewing every Royal Rumble PPV in detail, so please check out those reviews if you're feeling like checking out some Royal Rumble history. I don't expect to get all the reviews posted before this year's Royal Rumble show, so some of them will be after the 26th and likely into February. I never said I would get them all up before this year's Rumble anyway. I'm already reviewing so many things every week, plus news posts and other stuff in my life. It gets to be a lot, but I want to finish those Rumble reviews. The good thing is I already have the last ten years done, plus a few in the 2000s, so I'll get there when I can. Now let's get to Smackdown.
Live from Greensboro, North Carolina, this is Smackdown for episode #1066. Follow me on Twitter @johnreport. Please visit TJRWrestling.net daily for our regular updates on the wrestling business featuring WWE news coverage along with reviews about wrestling's past and present. Thanks to Melo Man for the banner up top.
There was a nice pyro display in the arena in Greensboro to get the crowd fired up. The announce team of Michael Cole and Corey Graves promoted the matches coming up on this week's show.
Let's Hear from Kane
Kane made his entrance to wear the show and he was wearing the red/black Kane mask along with the Kane wrestling gear. That's gotta be Kane, but if you want to call him Mayor Glenn Jacobs that's okay too.
Kane said we are nine days away from his favorite event of the year, the Royal Rumble. Kane said that 30 lost souls will put their mind, body and spirit on the line for an opportunity of a lifetime and a chance to compete at WrestleMania. Kane said that it's a match where you go through hell, but the reward is a chance at immortality. Kane noted that he holds the record for most career Royal Rumble eliminations and said he understands how important the match is. Kane said he watched his opponent's WrestleMania dream turn into a nightmare all because of him and he admits it was a lot of fun.
Bray Wyatt interrupted the promo as a Firefly Fun House video played. Wyatt said that Kane hasn't changed a bit, but it's never nice to brag and find joy in another person's misery. Bray said "shame on you, you big bully." Wyatt said he's glad Kane is there. Wyatt assured us that Ramblin' Rabbit is alive, well and recovering quite nicely as they showed Rabbit hooked up to a machine. Wyatt said that he doesn't think winning the Royal Rumble is a great idea especially if the winner is foolish enough to challenge for this (the Universal Title) at WrestleMania. Wyatt noticed the framed Kane picture on the wall and he said that means Kane and The Fiend "got it on." Wyatt said he'll never forgive you Kane and they showed clips of Wyatt beating Kane at SummerSlam years ago. Wyatt said "where oh where has my monster gone" and said, "neither will he" meaning The Fiend will never forgive Kane.
The lights went out in the arena, the fans screamed and when they came back on there was a red light as Kane stood outside the ring as The Fiend emerged from under the ring. Kane turned around to face The Fiend as fans chanted "yes" and Kane asked: "What took you so long?" Fans chanted that because Daniel Bryan was in the ring with a running knee attack on Fiend. Bryan attacked Fiend with punches, so Fiend went down in the hole in the ring and Bryan pulled off some dreadlocks off The Fiend's head. Bryan held up The Fiend's hair and celebrated with "YES" chants with the fans joining him. Kane joined Bryan in the ring as the former Team Hell No celebrated in the ring.
Analysis: That was an interesting opening segment with Kane delivering a good promo about his Royal Rumble history although he didn't say he was in the Rumble match. It was also a case of Kane and Bryan outsmarting The Fiend with Bryan ready to help Kane. They book The Fiend strong all the time, so I don't mind seeing him getting his ass kicked occasionally. Plus, it was a little bit of a Team Hell No reunion, which is always nice to see.
John Morrison vs. Big E is the first match after a break.
(Commercial)
Daniel Bryan and Kane were shown backstage arguing about who was the tag team champion like they used to do. Kayla Braxton showed up to interview Bryan, who said that The Fiend is the best at running away and disappearing. Bryan wondered how do you beat somebody who disappears every time he's in trouble? Bryan said he had an idea that isn't a good idea or a smart idea, but he's challenging The Fiend to a strap match at the Royal Rumble. Bryan said that they will have a strap tied to their hands and they will go to war until one man wins. Bryan said he's done with the mind games, he's done with the running and he's done with Wyatt disappearing in the damn hole. Bryan said that The Fiend changed him and at Royal Rumble, Bryan will change The Fiend and win the Universal Championship.
Analysis: I really liked the intensity in the promo when Bryan was putting over the violent nature of a Strap Match. It's been a long time since WWE has had a Strap Match and I think it's fitting for that title match at the Royal Rumble. I expect The Fiend to retain the Universal Title at Royal Rumble.
Big E made his entrance along with Kofi Kingston, who has blonde dreadlocks now. They are the Smackdown Tag Team Champions as Cole plugged New Day's podcast along with Corey Graves' podcast. Graves trashed some of the things on Raw, so the announcers tried to say it was a controversial podcast.
John Morrison made his entrance with The Miz joining him. Morrison has his "This ain't no make believe" theme song and the slow-motion pose entrance is back with him too. It is Morrison's first WWE match after eight years of wrestling in other places. They showed a replay of last week's Smackdown when Morrison helped Miz beat Kofi Kingston.
Big E (w/Kofi Kingston) vs. John Morrison (w/The Miz)
The match started as the announcers talked about parkour training that Morrison does as Big E hit Morrison with a shoulder tackle. Morrison worked over Big E with kicks to the face followed by punches, a kick to the back while on the apron and Morrison delivered a neckbreaker off the apron onto the floor. That was a unique spot.
(Commercial)
Morrison remained in control as they returned from break with a Morrison hitting a jumping knee followed by a standing Shooting Star Press. Big E used his power to get back up, Morrison was quick to get to the ropes, he missed a diving attack and Big E hit a belly to belly suplex across the ring two times. Morrison with an eye poke that the referee didn't see, Big E with a back body drop and Morrison flipped into a face first ending. Big E with a running splash, Morrison with a kick and neckbreaker for two. Miz was on the apron, Kingston pulled him down, Kingston shoved Miz into the steel steps and Morrison hit an impressive twisting dive onto Kingston on the floor. That drew a big reaction. Miz moved Morrison out of the way of a Big E attack, Morrison with a kick to the face and a running knee. Morrison went to the ropes for his twisting Starship Pain splash for the pinfall win after eight minutes.
Winner by pinfall: John Morrison
Analysis: *** This was pretty good with Morrison getting a chance to show off his athleticism throughout the match. The Starship Pain finish isn't the best finish because it barely connects sometimes, but it looks flashy. It was also smart to have Miz help win the match to give that heel duo some momentum. Since Miz beat Kofi and Morrison beat Big E, it should lead to a SD Tag Team Title shot very soon.
Morrison celebrated with Miz while the announcers really put over Morrison on commentary.
They showed a video package of when Roman Reigns took out Robert Roode on Smackdown seven weeks ago. That was done to explain Roode's absence due to a 30-day Wellness Policy Violation. Roode came back last week to join his buddies Corbin and Ziggler in attacking Reigns as well as The Usos. They put Reigns through a table. I thought it would lead to a six-man tag team match this week, but it led to a Tables Match with Reigns and Roode. Perhaps they'll do the six-man tag next week.
Roman Reigns was joined by cousins The Usos for a backstage segment. Reigns said he's going to win this match and pick his stipulation against King Corbin. The Usos welcomed The Revival to…and Reigns said "The Uso Penitentiary." That tag match is next.
(Commercial)
The announcers congratulated Fox NFL announcer Jimmy Johnson on his upcoming Pro Football Hall of Fame induction. He was a very successful coach. Good for him.
The Usos entered to a nice pop while The Revival were introduced as the opponents. No trip for Dash Wilder on the entrance. That was scripted a few weeks ago. Last week on Smackdown, The Revival helped King Corbin and Dolph Ziggler against The Usos last week, but then Roman Reigns knocked out The Revival.
The Usos (Jimmy and Jey Uso) vs. The Revival (Scott Dawson and Dash Wilder)
Jimmy locked up with Dawson as the announcers talked about how things haven't gone well for The Revival of late. Jimmy with an uppercut punch on Dawson, Jey tagged in with a forearm on Dawson. The Revival took control with Dawson hitting a slingshot suplex and Wilder hit a splash as they isolated Jey in the heel corner. Jey with a spin kick to Dawson, which led to Jimmy getting the hot tag. Jimmy with punches, kicks and a Samoan Drop for Wilder. Jimmy went up top with a cross body block for a two count. Dawson blocked a Jimmy kick and Wilder got an inside cradle. Jimmy tossed Wilder down, double superkick on Wilder and a double superkick on Dawson. Jimmy got the tag, Jey hit a suicide dive on Wilder and Jimmy hit a Superfly Splash on Wilder for the pinfall win after five minutes. What was funny about that is that Jimmy stared right at the camera as he did his leap and stuck his tongue out like Michael Jordan. Well done by him.
Winners by pinfall: The Usos
Analysis: **1/2 This was fine for the time given. These teams have had better matches together, but it's tough when you only get five minutes. I wish they got more time because getting five minutes felt too short. They did make the most of their time and had an exciting finish with The Usos getting the predictable win. The Revival may lose every match they have in the coming months since their contracts are up in April and there's no indication that they are staying in WWE. I'm glad The Usos are back. They have been sharp since returning to action.
Look Michael, we've got a flying Uso. 🤣 pic.twitter.com/S09wv9VTu8

— WWE on FOX (@WWEonFOX) January 18, 2020
Still to come: Roman Reigns vs. Robert Roode in a Tables Match.
(Commercial)
There was a graphic from WWE saying they have reached 20 million Instagram follows as one of the most followed sports leagues beating UFC, MLB, NHL and NFL.
Analysis: I guess the NBA is ahead since they weren't mentioned and I just checked to see they are at 43.5 million so they are way ahead. What's interesting about that is WWE will call themselves a "sports league" sometimes while other times they will shy away from being called a sport while telling us they are entertainment. That's why Vince loves the "sports entertainment" term. It's whatever is convenient for them at the time.
The Revival were shown walking backstage with Kayla Braxton going up to them to talk about their loss. Scott Dawson said that they will have to make a change and Dash Wilder said that the company cares about them as much as they care about the tag team division. While they were talking, there was a commotion down the hall.
There was a shot of Lacey Evans getting in a fight with Bayley and Sasha Banks. It looked like Banks was on the ground grabbing her ankle as referees showed up to break it up.
They showed clips of Otis helping Mandy Rose beat Alexa Bliss last week because Bliss was distracted by Otis eating a cake that Mandy gave him. Mandy liked that she won the match.
Sonya Deville was warming up for a match with Mandy Rose going up to her. Rose said this will be their year, Fire & Desire 2020. Deville asked if Otis wants to be ringside for her match. Deville said that she figured out why Mandy is being nice to Otis…because it helps Mandy win matches. Mandy said she'll ask him, but she doesn't know if Otis will do it and Sonya felt confident that if Mandy asks, he'll do it. Sonya left.
Analysis: I like how they are building the Mandy/Otis story that will likely lead to Rose/Deville splitting up as a team soon.
More backstage segments as Sasha Banks and Bayley were talking in the trainer's room. Banks had ice on her right ankle to sell whatever attack just happened moments earlier. Banks said that Evans doesn't deserve a match with her because Banks is busy making her album and music video. Bayley said it didn't matter if Evans is a mom or a marine, she's going to break her ankle. Adam Pearce (a WWE Producer) walked up to them in a suit. Pearce said that for two weeks, Evans vs. Banks was promoted and it hasn't happened, so Bayley will face Evans instead. Bayley said that she's not putting the title on the line, Pearce said the title isn't on the line, but that match is next. Bayley wasn't happy about that.
Analysis: That was a good use of Pearce. I know most WWE fans don't know him since his wrestling career was in other companies (mostly ROH), but once in a while you need an authority figure on the show to advance the storylines a bit. I like how NXT uses William Regal once in a while, but not every week. Raw and Smackdown need to figure that out.
(Commercial)
The announcers talked about the next match being set up with Cole thanking WWE Official Adam Pearce for making this match.
Bayley walked out alone with the Smackdown Women's Title and she did not look happy about having this match. Lacey Evans got a decent ovation from the crowd.
Bayley vs. Lacey Evans
This is not for Bayley's Smackdown Women's Title. Bayley was aggressive with forearms, but Evans came back with a clothesline and headscissors takedown that sent Bayley to the floor. Evans with a knee to the face followed by two pin attempts that got two counts and then the referee caught Bayley trying to cheat. Bayley sent Evans into the middle rope followed by some hair pulling. Bayley slapped on an armbar, Bayley with a back elbow for a two count and Bayley jumped on Lacey's back to weaken her some more. Evans got a rollup for two. Evans came back with a kick to the ribs, two running clotheslines and an arm wringer put Bayley down. Evans sent Bayley across the ring followed by a kick to the chest. Evans hit a jumping splash on Bayley against the turnbuckle. Evans jumped to the top, she tried a moonsault and Bayley got her knees up to block it.
(Commercial)
Bayley was on offense with shoulder tackles, but then a corner charge missed and Bayley hit the middle turnbuckle. Evans kicked Bayley out of the ring, but then Bayley hit a neckbreaker using the ropes for an assist. Bayley with a belly to back suplex, shoulder tackle and a running back elbow. Bayley with a jumping back elbow off the middle ropes for a two count. Bayley went up top, she missed a cross body block because Evans moved. Bayley sent Evans into the turnbuckle, Bayley ran the ropes and Evans hit the Woman's Right punch for the pinfall win after about 12 minutes.
Winner by pinfall: Lacey Evans
Analysis: *** That was really well done with Evans having her best showing as a babyface so far, at least in a singles match. I like the fire that Evans showed when she was making her comebacks and they put her over huge with the Woman's Right punch for the win. Bayley was terrific as the heel leading the match. You can tell that Bayley gets more comfortable in the heel role every week. The champion losing non-title to build up to a title match is not fresh and I hate that WWE does it as often as they do it, but that's what they love to do. The crowd support for Evans is getting stronger, so the booking is working.
Evans celebrated the win while the crowd gave her a big ovation for the victory.
A new woman broadcaster named Alyse Ashton was backstage to conduct an interview. Shorty G was interviewed about Sheamus attacking him two weeks ago. Shorty said that Sheamus came back after months and the first thing he did was reject his own insecurities by attacking Shorty while he was already down. Shorty said if you accept who you are and embrace it, you've already won. Shorty said he knows Sheamus is big and a decorated athlete while Sheamus showed up asking if anybody has seen Shorty G. Sheamus said he heard Shorty squeaking from across the room. Sheamus threatened him, then tapped him on the head saying "alright, fella" and Shorty tackled Sheamus. Referees and security showed up to break it up while Sheamus was angry about it.
Analysis: That will set up Sheamus vs. Shorty G in a match at the Royal Rumble PPV. That should be an easy win for Sheamus.
(Commercial)
It was announced that Becky Lynch will be on WWE Backstage on Tuesday night on Fox Sports 1. I believe CM Punk was advertised for it a few days ago, but he was not shown on the graphic.
Braun Strowman was interviewed by Kayla Braxton backstage. Strowman said he was entering the Royal Rumble match. Strowman talked about how he wants the Intercontinental Title held by Shinsuke Nakamura while noting he has pinned Nakamura twice now, so he wants his opportunity, any time, any place.
Analysis: It makes sense to do so Strowman vs. Nakamura. Strowman has not won a singles title in his WWE career, so that will probably be his first title win, perhaps at WrestleMania unless they do it before that.
Elias was in the ring with his guitar doing one of his songs. Elias said for him to reach where he has to go, there needs to be a truth in every arena and it's that WWE stands for (fans) Walk With Elias. Elias sang about walking in Greensboro, he said you'll never guess what he saw and here comes Shinsuke Nakamura.
Sami Zayn led the Intercontinental Champion Nakamura and Cesaro into the arena as the fans booed them. Zayn said what he had to say is far more important than what Elias is doing, so he told the fans to shut their mouths. Zayn said that they are dealing with Braun Strowman saying he wants a shot at Shinsuke Nakamura for the IC Title. Zayn said "absolutely not" to Strowman getting a title shot at Nakamura and said that he calls the shots around here, then he said "we" call the shots around here. Zayn reminded us that Nakamura actually won the Royal Rumble match and Zayn said that the WWE roster has officially been put on notice. Zayn said he made his point, so Elias can go back to doing whatever he does there.
Elias said that he was listening and writing a song at the same time. Elias said his song is called "Sami Zayn needs to shut his damn mouth" and the chorus is "Shinsuke sucks." Elias played the song on the guitar, Zayn told him to stop and told Cesaro to show Elias what they do to funny guys around there.
Cesaro went into the ring to attack Elias, then Nakamura joined in and it was a 2 on 1 attack on Elias that became 3 on 1 when Zayn joined in. Braun Strowman's music hit as the Monster Among Men made his way down to the ring.
Strowman avoided a double clothesline and hit a double shoulder tackle on Cesaro and Nakamura while Zayn left the ring. Strowman sent Cesaro and Nakamura over the top to the floor to preview what can happen in the Royal Rumble match. The heels retreated as Cole said that Strowman is the odds-on favorite to win the Royal Rumble match.
Analysis: It was fine as a segment to promote the Royal Rumble match. I think Sami Zayn is one of the best talkers in the company right now because he's a heel that knows how to piss off the fans and has no interest in being the cool heel that pops the crowd. It also set up Strowman to save another babyface in Elias due to the heels using the numbers game. It's basic pro wrestling booking here.
A video tribute aired to celebrate the life of the "Soul Man" Rocky Johnson, who is The Rock's dad. He passed away on Wednesday at the age of 75. Rocky was a great athlete that made history in 1983 as the first ever African-American Tag Team Champions with his partner Tony Atlas. There was a huge pop for that title change. The video also focused on Rocky and ex-wife Ata having a son Dwayne, who went on to become The Rock. They showed the clip from WrestleMania 13 when Rock and Rocky beat up the bad guys. They also showed a clip of the 2008 Hall of Fame when The Rock inducted Rocky Johnson into the WWE HOF. That night, Rocky said he wanted to be remembered for paving the road for all athletes no matter the race. The fans in the arena gave a standing ovation and chanted "Rocky" for him.
Analysis: Most of Rocky Johnson's career was before my time as a fan because his tag team title win was when I was three years old. I read a lot about him this week and I thought Dave Meltzer did a great tribute to him in the Wrestling Observer this week. When watching the highlights, it was easy to see Rocky had a great physique, natural charisma as a babyface and a lot of fan support. The Rock went on to become a bigger star obviously, but clearly Rock learned a lot from Rocky and I'm sure Rocky was very proud of his son. When Rock posted his great message about his dad on Instagram, it was very touching, but also sad when Rock noted he didn't know his dad was feeling sick and I wish that Rocky was checked by a doctor because maybe they could have figured out how to help him. Condolences to The Rock and all of Rocky Johnson's family.
(Commercial)
Sonya Deville was in the ring with Mandy Rose by her side. Alexa Bliss entered as the opponent with Nikki Cross joining her. The Heavy Machinery team of Otis and Tucker showed up to support Sonya because Otis likes Mandy.
Alexa Bliss (w/Nikki Cross) vs. Sonya Deville (w/Mandy Rose)
Rose was on the apron to distract, so Deville kicked Bliss followed by a running knee for two. Deville grabbed a headlock, Bliss with a drop toe hold and punch to the face followed by a basement dropkick. Bliss tried a DDT, Rose went to the top rope as if she was going to jump off in her street clothesline, Cross punched Rose and Otis caught Rose. Deville hit Bliss with a clothesline. Otis was sticking out his tongue while he was holding Rose. While that was happening, Bliss capitalized with a ROLLUP OF DEATH~! on Deville for the pinfall win after two minutes.
Winner by pinfall: Alexa Bliss
Analysis: 3/4* A quick match that felt like a backdrop only to advance the story of Otis having a crush on Mandy, yet it cost Sonya the match. The ROLLUP OF DEATH~! is overdone and very lame because it's the second week in a row they did it in a Bliss match. The story will likely be that Otis is able to help Mandy win, but he can't seem to help Deville, so it should lead to the Rose split with Deville soon.
Post match, Deville was mad about her loss while Bliss left with Cross.
Robert Roode was in the locker room with his buddies King Corbin and Dolph Ziggler showing up for a pep talk. Roode said he was waiting six weeks for this match with Reigns. Corbin talked about picking a stipulation for his match with Reigns and that Roode has to win the match by putting Reigns through a table. They ended it saying when that happens it will be absolutely…glorious.
(Commercial)
They showed a clip from earlier in the show where Kane had a staredown with The Fiend, which led to Daniel Bryan attacking The Fiend with the running knee and punches. The Fiend escaped by going under the ring while Bryan ripped out some of The Fiend's hair.
It's official for the Royal Rumble with The Fiend facing Daniel Bryan in a Strap Match after Bryan requested the stipulation. Also, Sheamus vs. Shorty G is official for the Royal Rumble. Lacey Evans also gets a Smackdown Women's Title match against Bayley at the Royal Rumble.
Analysis: I feel like I can already predict that Sheamus vs. Shorty G will be the shortest match at the Royal Rumble PPV.
Roman Reigns made his entrance for the main event. Good pop for the Big Dog as he put down his fist on the stage to set off some fireworks. As Reigns got close to the ring, Reigns ran down to the ring to punch Reigns in the back. The match began there.
Tables Match: Roman Reigns vs. Robert Roode
The winner of the match is the first man to put his opponent through a table. There were tables all around the ringside area.
They went into the ring with Reigns connecting with punches followed by a clothesline. Roode dumped Reigns out of the ring, Reigns knocked Roode out of the ring with a punch and Reigns set up a table on the floor, but Roode fought back by sending Reigns into the steel steps. Reigns sent Roode into another set of steel steps. They went over to the announcer's table, Reigns cleared off a bit of it, but then Roode whipped Reigns into the steel steps. Roode brought a table into the ring leading to Reigns hitting a Drive By kick on the apron. Reigns ran around the ring, he went full speed with a Spear, Roode moved and Reigns went crashing through the barricade at ringside. King Corbin made his entrance (while his music played) and Corbin was on his sedan carried by his security guys. That led to a break.
(Commercial)
The match returned with Roode teasing a superplex on Reigns through a table in the ring, but Reigns blocked it. Reigns with two headbutts, Reigns set up for a Powerbomb through a table, but Roode punched his way out of that. Each guy tried moves through the table and then Roode flipped the table over. Reigns whipped Roode shoulder first into the ring post. Corbin was alone now, standing on the ramp to support Roode. Reigns set up a table against the turnbuckle, then Reigns left the ring and connected with a Superman Punch. Reigns put Roode back in the ring, Roode was right in front of a table and Corbin distracted Reigns while Ziggler went into the ring with a superkick on Reigns. Corbin worked over Reigns with punches. Ziggler cleared off the announce table as Corbin sent Reigns into the ring post. Roode went up top, but was never going to hit a dive and The Usos hit Roode with a double superkick. The Usos hit superkicks on Corbin and Ziggler to send them into the barricade. The crowd loved that. Jimmy and Jey put Ziggler through the announce table with double Uso Splash on Ziggler through the table. Back in the ring, Reigns hit Roode with a Spear through the table. Huge pop for the win for Reigns. The match went 11 minutes.
Winner: Roman Reigns
Analysis: ***1/4 I thought it was an enjoyable Tables match. Roode is always capable of having good matches and putting a guy over like Reigns, who worked his ass off in this match. Both guys went all out here. The Spear into the barricade looked brutal, but obviously it doesn't hurt that much since the barricade is thin. I'm just saying they made it look like a big deal. The interference was obvious because it fits what they have done in the past, but having The Usos there to even the odds allowed Reigns to get the win. The crowd is strongly behind Reigns these days due to the booking, but also being aligned with his cousins The Usos again. This was booked well.
The win by Reigns means he gets to pick the stipulation for the Reigns/Corbin match at Royal Rumble.
Reigns said that the Royal Rumble is in a baseball stadium and that place is huge. Reigns said the stipulation for their match will be a Falls Count Anywhere match. The fans cheered. Corbin was angry about it. Reigns celebrated with The Usos to end the show.
Analysis: That stipulation means the Reigns/Corbin match will have a different since it's Falls Count Anywhere and they can brawl around the stadium. It wouldn't surprise me if Corbin actually won the match perhaps by getting some help from other wrestlers and then Reigns could win the Royal Rumble later that night. That way, it can continue the rivalry. I don't really want Corbin to win. I'm just saying that's the kind of booking WWE does sometimes in situations like that.
Three Stars of the Show
John Morrison – His first WWE match in 8 years. I think he deserves it!
Roman Reigns
Robert Roode
The Scoreboard
7.25 out of 10
Last week: 6.5
2020 Average: 6.67
Last 5 Weeks: 6.5, 6.25, 6.5, 5.75, 6
Final Thoughts
I give this week's Smackdown a 7.25 out of 10.
This was a pretty good show with some quality in-ring action all night long (aside from the short Bliss/Deville match) and I thought the promo segments were all effective in terms of advancing storylines. It was good to see Kane working with Daniel Bryan again as well. I was also impressed by Lacey Evans, who had her best showing as a babyface so far with Bayley doing well as a heel. John Morrison was impressive in his first WWE match in about eight years.
I thought the Reigns/Roode main event Tables Match was booke really well from start to finish and the crowd was into it. They did a nice job of promoting the matches at the Royal Rumble as well although just like on Raw, the women's Royal Rumble match is barely mentioned.
The next WWE pay-per-view is the Royal Rumble on January 26th in Houston, Texas. Here's what we know so far.
Men's Royal Rumble Match – Entrants include: WWE Champion Brock Lesnar (entered himself at No. 1), Roman Reigns, King Corbin, Dolph Ziggler, Intercontinental Champion Shinsuke Nakamura, Braun Strowman, Erick Rowan, AJ Styles, Randy Orton, Elias, Rey Mysterio, Ricochet, Drew McIntyre, Otis, Tucker, Rusev, Bobby Lashley, Aleister Black and Buddy Murphy. That's 19 names on WWE.com list. There are 11 more to go.
Women's Royal Rumble Match – Entrants include: Charlotte Flair, Alexa Bliss, Nikki Cross and Sarah Logan. They've only announced four names so far.
Strap Match for the Universal Championship: "The Fiend" Bray Wyatt (c) vs. Daniel Bryan
Raw Women's Championship: Becky Lynch (c) vs. Asuka
Falls Count Anywhere: Roman Reigns vs. King Corbin (They are both in the Men's Royal Rumble match as well.)
Smackdown Women's Championship: Bayley (c) vs. Lacey Evans
Sheamus vs. Shorty G
—
Thanks for reading. Go reigning NBA Champions Toronto Raptors and Toronto Maple Leafs. My contact info is below.
John Canton
Email mrjohncanton@gmail.com
Twitter @johnreport
Personal Facebook and TJRWrestling on Facebook