The John Report: WWE Smackdown 01/10/20 Review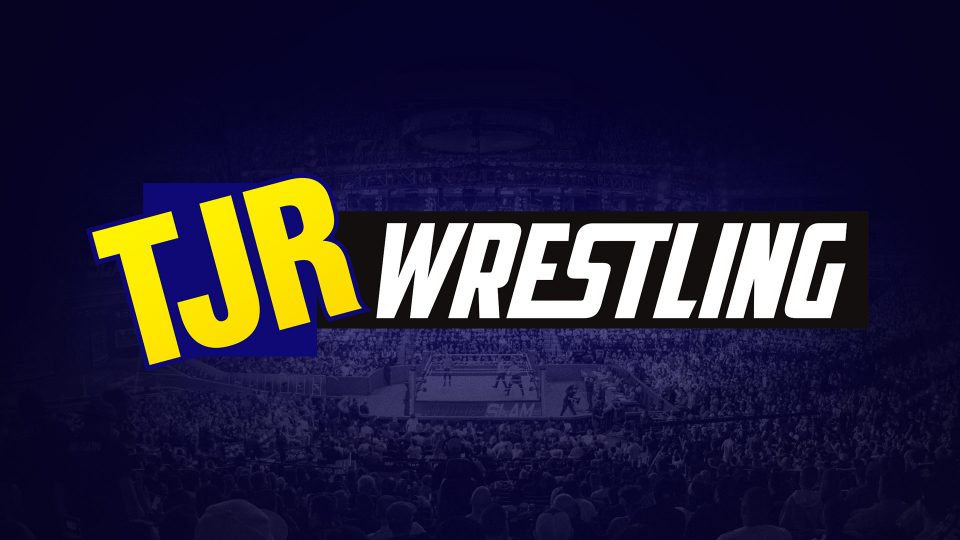 Welcome to another WWE Smackdown review here on TJRWrestling for the second Smackdown episode of 2020. Before I begin, a quick apology to say sorry for not writing about NXT this week. It's hard for me to review it because the full two-hour show isn't shown in Canada. It is on WWE Network Thursday nights and I could download it before that, but sometimes I just don't have the time after writing about AEW Dynamite, which does air on TV in Canada. Since I'm reviewing every Royal Rumble this month in detail, it's cutting back on the time I have along with other commitments I have in my life. I'll try to get to review next week's NXT in the Reaction format that I have done in the past.
The main things advertised on Smackdown this week are John Morrison as a guest on Miz TV, The Usos will face King Corbin & Dolph Ziggler, plus Lacey Evans vs. Sasha Banks.
Live from Evansville, Indiana, this is Smackdown for episode #1065. Follow me on Twitter @johnreport. Please visit TJRWrestling.net daily for our regular updates on the wrestling business featuring WWE news coverage along with reviews about wrestling's past and present. Thanks to Melo Man for the banner up top.
The show began with the Smackdown introduction video playing. It is AC/DC's "Are You Ready?" song as usual.
The pyro went off in the arena. The opening graphic said "The Ford Center" on it instead of saying Evansville, Indiana. The announcers didn't say the city name either. This is one of those cities that isn't big enough to be mentioned in WWE's eyes. They are weird like that.
Miz TV with John Morrison
The Miz made his entrance to host his talk show in the ring. The announce team of Michael Cole and Corey Graves welcomed us to the show. They showed a replay of last week's cheap attack from The Miz on The New Day after he lost to Kofi Kingston.
The Miz was greeted with some boos before he said a word and then he did his usual Miz TV show introduction. Miz said since last week on Smackdown, people have said he has changed and he said he was just having a bad day. Miz said Kofi Kingston was trying to get him to smile, but sometimes you just don't want to smile and all you want to do is punch somebody in the face, so that's what he did. Miz said "I am sorry" to Kofi Kingston. Miz said he has been going through a lot over the last month after The Fiend Bray Wyatt threatened his 18-month-old daughter. Miz failed when he got to take the Universal Title from The Fiend and he hates that. Miz said there has been something good and that's the return of a man that is like family to him, like a brother and he introduced John Morrison.
John Morrison made his entrance to a good pop. Morrison "this ain't no make believe" song is back with him. That's good to hear after they changed Drew McIntyre's song when he came back. There was some pyro for Morrison, who walked out in street clothes including a jacket and scarf. Fans greeted Morrison with "welcome back" chants as he sat down in the ring with The Miz.
Miz said this is truly awesome to have Morrison back in the ring with him. Miz claimed they were the greatest tag team in the 21st century. Miz cued up a video package about John Morrison's career in WWE.
The video package featured the aerial skills of John Morrison, who was a regular in WWE from when he won the third season of Tough Enough, made it to the main roster in 2004 (had his first bit of success as part of MNM in 2005) and was a regular until he left in 2011 when his contract came up. It focused on Morrison's tag team with The Miz a bit while also showing some of Morrison's singles success. The Miz said welcome back to Morrison.
Morrison said it feels so good to be back and he didn't know what to say. Morrison said that they were filming a WWE Chronicle return for him at the Royal Rumble and there would be Pomeranians (small dogs) and it would be epic, but after he saw what The Miz was going through, there's nothing more important than being there for one of your best friends. Morrison said after what went down with Kofi, he realized that he's disappointed in the fans. Morrison took off his shades. Morrison said that his friend had one bad day and the fans all chant "you suck" at him. Morrison said that Miz has worked harder for 15 years than anybody else on the roster. Morrison said that nobody thought Miz would make it in WWE, but then he became a WWE Champion and he is only his dad's 4th favorite wrestler (Miz said fifth because he likes Kofi better too). Morrison said that Miz does what he does for the fans and the fans don't appreciate it because they have never been in the ring. Morrison pointed out fans in the crowd, called a guy a douchebag and wondered what it would be like if that guy was in the ring.
The New Day's Big E and Kofi Kingston interrupted the promo. They are the Smackdown Tag Team Champions that also brought the tray of pancakes with them.
Kingston asked Miz who is he trying to fool? Kingston wondered if Miz was seriously going to blame the WWE Universe for turning their back on him. Big E said that Miz is not that good of an actor and he couldn't get cast as the back end of a centipede. Kingston said that he would have respected Miz so much more if he stopped that he had a bad day, but instead he's crying and whining. Kingston said that all of us had bad days and we understand that, so if that's all that he said that would have been respectable.
Miz told Kingston that he respected that he was WWE Champion for six months. Miz said that he also respected the six seconds that it took Kofi to lose it. Miz ripped on Kofi for not going after the WWE Title that he lost. Kingston said that it was eight seconds, not six seconds and he noted that Miz is changing. Kingston said that Miz is changing from cool Miz to obnoxious, annoying Miz and what that means is the people are right when they say you suck. The fans chanted "you suck" at Miz. Kingston vs. Miz is next.
Analysis: It was a heel promo from Miz and Morrison because they did the common heel thing of blaming the fans. They were mad that the fans booed Miz last week, then Morrison joined in with Miz in sharing that sentiment, so it showed that they are going to be heels. I like heel Miz promos way better than his face promos, so I don't mind this at all. That's the best role for Miz. As for Kofi and Big E, they are good babyfaces that are easy to root for. They did a nice job of insulting Miz while also telling them they were wrong for insulting the fans like they did. I think some of Morrison's dialogue could have been better. They got through it fine, though.
(Commercial)
They had John Morrison and Big E join commentary on opposite sides of the table.
Kofi Kingston (w/Big E) vs. The Miz (w/John Morrison)
Kingston and Miz locked up while Cole asked Morrison some questions. Morrison said that the fans turned on Miz and said that Miz is always the same guy. Kingston with a dropkick on Miz while Big E told Morrison that they ran the last decade in WWE. Kingston got a rollup to counter a Figure Four Leglock attempt and Miz hit a knee to the ribs. Miz with a running kick to the face of Kingston for two. Morrison mentioned New Day being old or something like that, then Big E said let's not talk about Old Day and Morrison had no idea that it was a bad sketch that WWE did years ago. That was funny. Miz with a shoulder tackle, then Morrison asked Big E how many WWE Title shots Big E got from Kofi and Big E said it was a brotherhood. Kingston sent Miz out of the ring, teased a dive, but then he stopped himself. Kingston with a clothesline that sent Miz out of the ring followed by a suicide dive on the floor. Miz shoved Kingston into the lap of Big E, that led to Big E yelling at Miz, so Morrison got in Big E's face and they went to break there.
(Commercial)
The match continued with Kofi taking down Miz and then both guys were down. Morrison and Big E were standing at ringside now instead of on commentary. Kingston with a dropkick, leaping clothesline and the Boom Drop legdrop. Kingston tried a Trouble in Paradise kick, Miz blocked and drove his knees into Kofi's knee. Kingston came back with a cross body block off the top for a two count. Miz with a kick to the knee for a DDT for two. Miz worked over Kingston with the repeated kicks to the chest, they each countered moves and Kingston rolled up Miz for a two count. Kingston hit the SOS trip into a slam for a two count. Miz kicked the right knee of Kingston, two soft running knees and Kingston with a flipping kick to the head. Kingston up top, Miz avoided a move and hit the knee. Miz slapped on the Figure Four Leglock on Kingston, the fans clapped to help Kofi and Kingston grabbed the bottom rope to break the hold. Kingston bailed to the floor, Miz kicked Big E in the shoulder, Big E got in Miz's face and Morrison hit a flipping attack on Big E on the floor where Morrison jumped off the steps, yet was able to land on his feet. Kingston was distracted by that, so Miz hit the Skull Crushing Finale on Kingston for the pinfall win after 11 minutes.
Winner by pinfall: The Miz
Analysis: *** Good match by two veterans that know what they are doing out there against eachother. Miz got the win back after Kingston won last week. It's going to be a tag team title feud, which is cool with me because they are both good teams. I like how Morrison got involved in the finish after Miz kicked Big E, which pissed off Big E and Morrison took advantage to take out Big E. That distraction cost Kingston while giving the "new" heel Miz a cheap victory. It was booked well. This could lead to New Day vs. Miz/Morrison at Royal Rumble, which would be a great match.
Post match, Miz got a victory hug from his buddy Morrison. They celebrated the cheap win.
Firefly Fun House
Bray Wyatt was shown on his Firefly Fun House set. Bray said "I love you" to the camera and said that felt good. Wyatt talked about Daniel Bryan while saying that "he" feels about Daniel Bryan in a way that's opposite of love. Wyatt told Bryan that he is in a whole heap of trouble at the Royal Rumble. Wyatt claimed that "HE" wanted you to remember, then they showed clips from the Wyatt/Bryan story about six years ago and then said that "HE" wanted to change Bryan (the recent haircut), but since you want to take the Universal Title, "HE" wants to hurt you at the Royal Rumble. Wyatt said he loved us, but not Bryan, just the fireflies (fans). Bye!
Analysis: Fun although I like the "see you in hell" line to end it. I like the nod to the Wyatt/Bryan history when we had that brief "Daniel Wyatt" run about six years ago. A nod to history helps to tell the story while reminding fans that this rivalry goes way back.
(Commercial)
There was a plug for WWE Backstage on Tuesday nights on FS1 that's hosted by Renee Young and Booker T. The Usos are the guests this week.
The team of Mandy Rose and Sonya Deville were in the locker room getting ready. Sonya asked Mandy if she's ready, Mandy seemed distracted and Sonya told her to go. Mandy said she had to take care of one thing first. Mandy pulled out a big box from her dressing room stall.
Elias was in the ring with his guitar as he sang a song about the Royal Rumble. The fans clapped along with him because he asked them to. Elias said he's got nothing against Roman Reigns while adding he's going to lose like Randy, AJ, Ricochet and Erick Rowan while ripping whatever Rowan has in a cage and asked if it could be worse than Lashley/Lana sex tape. He said "probably not" to react to that. Elias mentioned Brock Lesnar while saying that Brock is never here. Elias said that he's got a personality and unlike Brock, he's not afraid to talk so when he beats him for the title he'll gladly show Brock the door. Elias said when it comes to the Rumble he'll show what WWE stands for. The fans chanted "Walk With Elias" at that.
Analysis: It was decent although I can't really remember the last time Elias wrestled in a match on this show. I know he's had some injuries, but if he's in the Rumble match then they should put him in the ring to remind people what he can do.
Otis was shown standing around backstage when Tucker told Otis to let that go because they've got the Royal Rumble match coming up. Mandy Rose walked up with a white box and said what Dolph Ziggler did (destroying the fruitcake two weeks ago) wasn't cool and she wanted to apologize. Mandy said she made Otis this and he opened a cake that said "I'm Sorry" on it. Mandy said she had a match right now, so enjoy it.
Analysis: She made a cake and flew to Indiana with it or just bought it at a store? She said she made it. Anyway, the Mandy/Otis saga continues. If the goal is to turn Mandy face then it might work as a long term story or she can be a heel that uses Otis to her advantage.
(Commercial)
Alexa Bliss made her entrance with Nikki Cross. They did a pre-match promo about being in the women's Royal Rumble match. It was brief. Mandy Rose entered with her buddy Sonya Deville. Graves had a line that he was sleeping on the couch after looking at Mandy's Instagram – I guess we should shoutout to Corey's girlfriend Carmella for that.
Mandy Rose (w/Sonya Deville) vs. Alexa Bliss (w/Nikki Cross)
It feels like they have done this recently. It's not a complaint because…look at them. Rose did her trash talk about how Bliss is never going to look like her, so Bliss hit her with a forearm to the face. Bliss with a trip, then a hard slap and Rose drove Bliss into the turnbuckle. Rose to the apron, Bliss with another slap to the face and Bliss hit a dropkick that sent Rose into the floor. Bliss sent Rose into the ring, Deville on the apron, Deville kicked Cross down, Bliss knocked Deville off the apron and Rose hit a running knee on Bliss for a two count. Rose slapped on a headlock, each woman hit kicks and forearms at the same time and then they hit a double clothesline although it didn't look like they timed it well. Bliss with two clotheslines, two slaps to the face and a low dropkick. Bliss did her double knee drop followed by the Heavy Machinery hitting and Otis went out to ringside with the cake in his hands. Bliss was distracted, so Rose did the ROLLUP OF DEATH~! for the pinfall win after four minutes.
Winner by pinfall: Mandy Rose
Analysis: ** This was very average in terms of the work, but I'm certainly not going to complain about watching those two women in a match. They're easy on the eyes. I think the finish was as lame as it gets because I hate when the entrance music of somebody not in a match plays during a match and then it plays into the finish. They could have come up with something better because it made Bliss look so dumb. The good thing is that it was a much-needed win for Rose, who may realize she can use Otis to her advantage to help her win matches.
Mandy celebrated the win with Sonya while Otis ate some cake and danced in the aisle while Mandy's theme song was playing.
Lacey Evans was shown walking backstage because her match is next.
(Commercial)
Lacey Evans made her entrance and went into the ring at the top of hour two.
Bayley appeared on the video screen holding her Smackdown Women's Title. Bayley was standing outside of her locker room. Bayley called Evans a "jarhead" as an insult. Bayley said that Sasha Banks was in Los Angeles finishing up her rap album.
Evans responded saying that she's not shocked that Sasha Banks failed to show up tonight. Evans said that while Banks is in LA, she'll fight anytime anywhere especially in the heartland of America (that would be Indiana). That led to "USA" chants from the crowd. Evans said since Banks is a nasty that is not there and Bayley is running her mouth acting like a fighting champion, why not face Evans for her title right now? Bayley said you can bark orders and make demands like the overbearing mother she is. Bayley said she is not her snot-nosed kid, so she didn't have to listen to Evans.
Evans left the ring and went walking to the backstage area to look for Bayley. Evans was shown near the locker room and Bayley attacked from behind. Bayley sent her into the door. Bayley: "Why don't you put on your mom jeans and go home?" Evans fought back with punches. A referee showed up to tell Evans to calm down and told her to save it for the ring.
Analysis: This was just decent. They advertised Evans/Banks, pushed it for several days and didn't deliver. I know WWE doesn't care about changing plans, but if you do that too often it's going to piss off the audience. They didn't even mention that Dana Brooke pinned Banks last week on Smackdown and have put all the attention on Evans against Bayley/Banks. I assume it leads to Evans vs. Bayley at Royal Rumble, but it's not official. Maybe they will do Evans vs. Banks at Royal Rumble and then save Evans vs. Bayley at WrestleMania. I'm not sure what the plan is, but I expect Evans to win the title at WrestleMania. She is their pet project in the women's division and I think that's obvious. Another WrestleMania option is Bayley vs. Banks, but I think their heel alliance is going to last a lot longer than that.
They showed some highlights of The Fiend attacking Daniel Bryan last week.
Daniel Bryan was interviewed backstage by Kayla Braxton. Bryan said that The Fiend wants him to remember and Bryan said even though it's been six years, he remembered everything that happened with the Wyatt Family. Bryan said that he looks different and feels different, but what The Fiend doesn't like is Bryan is more dangerous than ever. Bryan said that Fiend can't break him. Bryan said that The Fiend knows that he can be beaten and he can be hurt and Bryan will do it for the Universal Championship.
There was a video with Rambling Rabbit saying he was Bryan's biggest fan. Rabbit said he knew a secret that would help him defeat The Fiend, but then Bray Wyatt showed up to grab the doll. Wyatt told the kids that snitches get stitches and said "let me in" to end it. Some Fiend graphics were shown as well to end it.
Analysis: Good promo from Bryan as usual. I think they'll have a solid match at Royal Rumble, which will most likely be the best Fiend match so far. I just hope they get rid of the stupid red light.
Braun Strowman entered to a good pop for a singles match against Shinsuke Nakamura up next.
A commercial aired for the next Broken Skull Sessions hosted by Steve Austin with Kane as the guest. It premieres Sunday on WWE Network after NXT Takeover UK's event.
(Commercial)
Shinsuke Nakamura made his entrance with the Intercontinental Title along with his liberator Sami Zayn and their buddy Cesaro. A highlight was shown from last week when Strowman beat Cesaro, but after the match Nakamura hit the Kinshasa knee strike on Strowman.
Braun Strowman vs. Shinsuke Nakamura (w/Sami Zayn and Cesaro)
This is not for Nakamura's IC Title. Strowman launched Nakamura across the ring. Strowman missed a corner charge, Nakamura with kicks to the legs, punches and then Strowman connected with a boot to the face. Strowman with a forearm to the back followed by a kick to the ribs. Strowman with a hard whip into the turnbuckle. Strowman with a running splash on Nakamura against the ropes. Zayn pulled Nakamura out of the ring to save his buddy, so Strowman left the ring and stared at Zayn, who distracted the referee, so Cesaro shoved Strowman into the ring post. Nakamura with a running kick that sent Strowman over the barricade at ringside as the heels took control.
(Commercial)
The match returned with Nakamura hitting a kick to the face while he was on the apron and Nakamura went up top with a jumping knee strike on Strowman for a two count. Zayn was trash talking Strowman that he was in there with an artist as Nakamura hit a spin kick to the face. Nakamura went for an attack off the ropes, Strowman caught him, clothesline and two shoulder tackles by Strowman. Running corner splash by Strowman followed by a forearm to the chest for two. Strowman had a bloody nose as Nakamura came back with a kick and a running knee to the side of the head for two. Strowman got back up and hit a spinebuster. That's a move that Strowman should do more often because it's a power move that would fit well in his arsenal of moves. Zayn distracted the referee, Cesaro tried a chair attack, but the referee spotted it and Strowman knocked Cesaro out of the ring. Nakamura was handed the IC Title from Zayn, but Strowman avoided the belt shot and hit the Running Powerslam on Nakamura for the pinfall win after 10 minutes.
Winner by pinfall: Braun Strowman
Analysis: **1/2 It was okay for a Strowman match. Nakamura got some offense in when his buddies help him cheat, but it was mostly a dominant showing from Strowman. I like how the finish was booked with Strowman avoiding the cheap attacks in order to get the win. I assume this will lead to Strowman vs. Nakamura for the IC Title at Royal Rumble. There might be a title change there too.
Post match, Strowman lifted the IC Title up in the air and Zayn took it from his hands. Zayn took the title and put it on Nakamura as the heels retreated.
Analysis: Zayn is so great in the managerial role although I miss watching his matches too.
Sheamus did a backstage promo saying rise over size, embrace who you are and since he left Smackdown, Shorty G has said a lot of things, but last week he didn't say a thing. Sheamus said that he showed Shorty how things have changed now that he has returned as a clip was shown of Sheamus hitting Shorty with a Brogue Kick. Sheamus said that small shouldn't be embraced, it should be exterminated, crushed and disposed of. Sheamus said he proved that size does matter. Shorty G says embrace who you are and since he has returned, he's ready to embrace…chaos. That ended it.
Analysis: I assume they will save Sheamus' in-ring return for the Royal Rumble match. I think he'll do well there. Maybe he'll make it to the final four in the Rumble match.
The main event tag team match is next.
(Commercial)
There was a commercial for NXT UK Takeover II Blackpool. I don't review NXT UK shows regularly, but I love Takeover shows. I'll have a review of it on Sunday.
Daniel Bryan was shown in the locker room where there was a present that was wrapped in a red box. Bryan opened the box to show it was Rambling Rabbit, who was mangled up after Bray Wyatt got a hold of him earlier. Bryan just looked at it, then put it in the box and had a serious look on his face.
Analysis: Poor Ramblin' Rabbit. He had a good run…until the next Firefly Fun House episode.
Roman Reigns made his entrance to watch the main event as Cole screamed about how the Big Dog is on Smackdown. They showed a replay of last week (sponsored by Progressive) that showed the return of The Usos as they saved Roman Reigns from King Corbin and Dolph Ziggler.
Reigns had a big bruise on his left biceps muscle. Reigns said that 2019 was a blessed year, but it ended a bit rough. Reigns said he's been outnumbered, jumped and embarrassed by Corbin and his crew. Reigns said throughout his career he's always had backup, but this time he didn't need the help of friends…this time he needed the help of his family. Reigns said that last week his family helped him in a major way. Reigns: "2020 is my year. I'm going to win the Royal Rumble and main event WrestleMania for the fifth time." Reigns said he'll do that with the ones that have been there for him since day one…Jimmy and Jey…The Usos.
The Usos made their entrance and they got a nice ovation. Jey said that it feels good to be back on the blue brand. Jey said that the yare going to turn Friday Night Smackdown into Friday Night Lockdown. Jimmy said that it was tough watching for the last five months and it was tough watching Queen Corbin and his kingdom. Jimmy said that with the dog food, they disrespected Reigns, then they disrespected all of them. Jey said that kings come and go, but blood lasts forever. They tried to end the promo, but King Corbin made his entrance.
King Corbin entered on his sedan that was carried by indy wrestlers that brought Corbin to the ring. Corbin claimed that Reigns is scared to face him one on one, so you're going to hide in the Royal Rumble match. Corbin said that if anybody is winning the Royal Rumble match it's the King.
Reigns laughed at the thought of being scared of Corbin and said he would like nothing more than to whip Corbin's ass twice in one night. Reigns suggested he face Corbin at the Royal Rumble pay-per-view, then they can meet in the Royal Rumble match and he'll celebrate with his family while Reigns points at the WrestleMania sign. Corbin accepted Roman's match challenge while adding that they are going to handle the Big Dog's "two little bitches." That led to The Usos hitting double dives over the top onto the indy wrestlers at ringside.
Analysis: Good promos from everybody involved. Corbin didn't talk that much, which was my favorite part of the promo. Reigns spoke with a lot of passion and I think it's very possible that he does win the Rumble match. They also set up Reigns vs. Corbin at the Rumble on the show, so they are both working twice that night.
(Commercial)
A replay aired of The Miz vs. Kofi Kingston. Next week on Smackdown: John Morrison vs. Big E based on what happened earlier in the show.
The Usos (Jimmy and Jey Uso) vs. Dolph Ziggler and King Corbin
The Usos with a double team elbow on Ziggler. Corbin took control for his team with a clothesline on Jey and Ziggler tagged in with a dropkick. It was noted that Ziggler will have the second most Royal Rumble appearances of all time behind only Kane. Jimmy got the tag, he kicked Corbin in the head and when Jimmy went up, The Revival's music hit as Scott Dawson and Dash Wilder went down to the ring. Jimmy was distracted by that, so Corbin knocked him down. Ziggler took out Jey on the apron. When The Revival were walking to the back, Roman Reigns' music hit as The Big Dog showed up again and hit a Superman Punch on both Revival guys to knock them down. Reigns walked down to the ring as the show went to break.
(Commercial)
There were about seven minutes until the top of the hour as Jey hit a Samoa Drop on Ziggler followed by a running hip attack on Ziggler against the turnbuckle. Corbin was knocked off the apron, Jimmy tried a leap, but Corbin caught him and whipped Jimmy into Reigns. Ziggler rollup on Jey, but Jey came back with a superkick. Jey up top and hit a Superfly Splash on Ziggler. Corbin threw Jey into the ring post. Corbin sent Reigns into the barricade and sent Jimmy into the ring. Reigns hit a Spear on Corbin on the floor, so that led to a DQ finish because the referee saw it. The match went about nine minutes.
Winners by disqualification: Dolph Ziggler and King Corbin
Analysis: **1/2 The match ending in a DQ didn't surprise me although I figured it would be the heels that lost instead of the faces. Reigns attacking Corbin made sense since Corbin went after him first. The work in the match was okay as they set up for the finish. It was good to see The Usos back in the ring.
Reigns tried to put Corbin through the announce table, but Robert Roode showed up to attack Reigns. Roode is back after his 30-day suspension from a Wellness Policy Violation and being storyline injured by Reigns over one month ago. Roode sent Reigns into the ring post and hit a Glorious DDT on Roode on the floor. Corbin and Ziggler beat up The Usos as well. Corbin sent Reigns towards Roode and Roode gave Reigns a Spinebuster on the announce table. The table didn't break, so Ziggler hit an elbow drop through Reigns through the announce table to break the table. Corbin celebrated with Roode and Ziggler. They turned the announce table on Reigns. The trio of Corbin, Ziggler and Roode celebrated. That was the end of the show.
Analysis: It was a dominant showing for the heels that was not a surprise since the faces stood tall last week, so of course the heels got to look strong this week. I mentioned the Roode return in my Smackdown preview post earlier on Friday, so it's nice to get something right. I knew his suspension was up and it made sense to bring Roode back here. This ending should also set up the obvious six-man tag team match next week with Reigns and Usos vs. Corbin, Ziggler and Roode.
Three Stars of the Show
The Miz/John Morrison
Kofi Kingston/Big E
The Usos
The Scoreboard
6.5 out of 10
Last week: 6.25
2020 Average: 6.375
Last 5 Weeks: 6.25, 6.5, 5.75, 6, 4.75
Final Thoughts
I give this week's Smackdown a 6.5 out of 10.
I think they did a good job of advancing storylines this week. There may not be anything that blows you away in terms of being a really exciting feud right now, but everything on the show seemed to have a purpose. It's not like they had meaningless matches. Everything seemed to advance a story while they have done better in terms of having storylines for midcard characters whether it's Miz turning heel on the fans while utilizing New Day for it, Braun feuding with Nakamura, Mandy using Otis to win a match or Lacey feuding with Bayley. Plus, the Reigns/Corbin feud continues where they are also incorporating other guys to make us care more about them. There were some shows in recent months where it was tough to care about the show because there was nothing meaningful happening. At least now they are doing better in terms of building week to week.
The Miz promo with John Morrison was the best part of the show because it means heel Miz is back. That's the best Miz you can have on the show. Good match between Miz and Kingston too.
What I would like to see them improve on is having better matches on the show. That used to be a huge strength on Smackdown where they would give us two or three excellent matches every week. We don't really get those anymore. That's what is preventing me from calling Smackdown a great show on a regular basis. The matches this week were fine, several of them were around the three-star level (that means "pretty good"), but I want them to be even better than that. Is that too demanding by me? I don't think so. It's just a case of WWE giving the wrestlers the time to have better matches. It can happen with a little effort.
The next WWE pay-per-view is the Royal Rumble on January 26th in Houston, Texas. Here's what we know so far.
Men's Royal Rumble Match
Universal Championship: "The Fiend" Bray Wyatt (c) vs. Daniel Bryan
Raw Women's Championship: Becky Lynch (c) vs. Asuka
Women's Royal Rumble Match
Roman Reigns vs. Baron Corbin – They are both in the Royal Rumble match as well.
—
Thanks for reading. Go reigning NBA Champions Toronto Raptors and Toronto Maple Leafs. My contact info is below.
John Canton
Email mrjohncanton@gmail.com
Twitter @johnreport