The John Report: WWE NXT Takeover Respect Review 10/07/15 (Ratings & Analysis)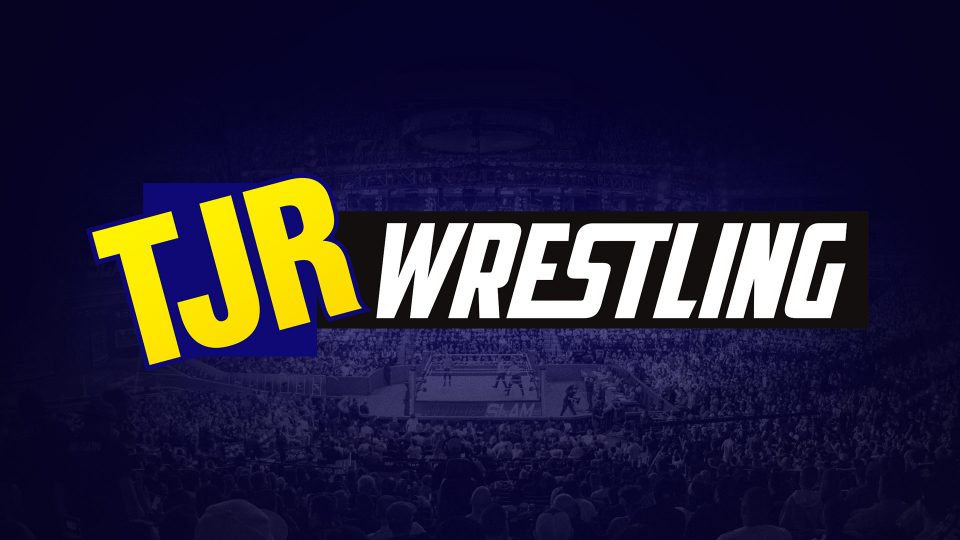 I was fortunate enough to attend the WWE NXT Takeover Respect event at Full Sail University in Orlando last Wednesday October 7. We sat right across from the main camera, so my Toronto Blue Jays hat was pretty visible all night long if you looked for it. I got back from Orlando on Saturday and even though I wrote a blog post with thoughts on the matches, I didn't get a chance to write a full review.
As I sit here on Monday afternoon, I really don't want to write a detailed play by play recap. The main reason is that Kurt already did a great repeat that you can read here and with the show taking place almost a week ago it just feels pointless to write the whole thing out. I also wrote some live perspective thoughts on Friday morning, so check those out too.
What I will do is go over every match, hit on some key points and then put my match rating in with analysis to follow. Some people don't care about match ratings on the five star scale while others, I've been told, keep track of these things, so they really want to know my thoughts.
Dusty Rhodes Tag Team Tournament Semifinals: Finn Balor & Samoa Joe vs. Dash Wilder & Scott Dawson
It was a smart choice for an opening match because the crowd loves Balor and Joe. When Balor does his entrance with the posing on the ropes, you could see the crowd posing along with him, including me. It's a fun entrance. The story of the match saw Balor & Joe in control early, then the old school heel team worked over Balor's knee, Joe got the hot tag and Balor tagged himself in even when he was hurting. The match went about nine minutes with Joe hitting the Muscle Buster and Balor nailing the Coup de Gras while also selling the knee.
Winners by pinfall: Finn Balor & Samoa Joe
Analysis: **3/4 They didn't have enough time to really have an exceptional match, but it was perfectly fine for the time given. I was thinking that this might be the start of Joe turning on Balor since Balor insisted on finishing even while being hurt. However, there was no sign of that in the match.
Dusty Rhodes Tag Team Tournament Semifinals: Rhyno & Baron Corbin vs. Jason Jordan & Chad Gable
It was a fast paced tag match that saw the more powerful heel team of Rhyno and Corbin in control for much of it. Then there were the moments like when Gable got the hot tag and he was absolutely on fire the entire time. That spot where he hit a couple of moves that he followed up with a bridging German suplex on Corbin was phenomenal. The chants during this match were hilarious too. From "Save the Gable" to chanting their names to the tune of Kurt Angle's theme song were the kinds of things that me laughing while I was there. It's easy to have fun at a show like this. Corbin ended up getting the win for the heels with an impressive looking End of Days that was made possible by Gable selling it perfectly.
Winners by pinfall: Rhyno & Baron Corbin
Analysis: ***1/2 I loved this match. Second best match on the show. It clicked from the moment the bell rang and the fans were really into it from the beginning. All the chants for Gable and Jordan is genuine. They are beloved by the Full Sail crowd because they appreciate all the hard work they put in to make this gimmick work. While Corbin/Rhyno aren't a permanent team, I understand why they went to the finals since WWE likely wanted a heel team against Balor/Joe. The Gable/Jordan team has such a bright future. They were my pick to win the tournament, so I'm a bit disappointed that I got that wrong. Long term, their future is very bright and they will likely be NXT tag team champions in the next year.
Asuka vs. Dana Brooke (w/Emma)
It was the in-ring debut of Asuka, who received a big reaction from the crowd. The reason for that is because she has a cool looking entrance she wears a mask and then takes it off before approaching the ring. Brooke has a lot of confidence with Emma at her side, but Asuka is intimidating despite being a smaller woman. It's all about the presentation. Brooke did a good job of being an annoying heel that talks trash at the right times too. After knocking Emma off the apron, Asuka applied the Asuka Lock and Brooke tapped out after six minutes.
Winner by submission: Asuka
Post match, Asuka stared at Emma, who didn't do anything because she was intimidated. I really liked that added touch at the end.
Analysis: **1/4 The match was about putting over Asuka in clean fashion and that's what happened. I thought they would have been better off having her win by pinfall instead of with a submission because the crowd didn't really know what her finisher was. It was still impressive and I liked how Asuka debuted in a strong manner while looking like a star performer immediately.
Finn Balor was shown getting checked on by trainers in the back.
A video promo aired for Nia Jax. She debuts next week. I saw that match as well as another one she wrestled at the tapings, so there will be two Jax matches in the next three weeks. She's a massive woman.
Tyler Breeze vs. Apollo Crews
They had a back and forth match with Breeze using his speed to get the advantage for most of the match before Crews made his comeback. I liked that one spot where Breeze countered the standing moonsault into a cradle. That was such a smooth transition by them. Crews won with a Powerbomb. It didn't generate a huge reaction because he's been using a standing moonsault as a finish. We didn't know if the match was over with the Powerbomb, so it didn't get the reaction that WWE likely wanted. It went about ten minutes.
Winner by pinfall: Apollo Crews
Analysis: **1/2 Another good match on a show that was full of them although there wasn't anything that really stood out. I like both guys a lot, but I feel bad for Breeze because he was there to put over Jushin Liger at the Takeover Brooklyn show in August and now he's doing the same thing for Crews. Breeze has been in WWE for nearly five years. I get why they put over Crews and don't mind it at all. I just think it sucks that Breeze has been thrown to the side a bit. He should be more of a priority. They still need to figure out a finisher for Crews. I think a top rope splash could work because he's such an athletic guy that it would impressive.
Hideo Itami and Funaki were shown at ringside. They were only at ringside for the Crews match. Prior to that, two fans were there. After the match, Itami and Funaki went to the back, so the fans returned.
Dusty Rhodes Tag Team Tournament Finals: Rhyno & Baron Corbin vs. Finn Balor & Samoa Joe
The story of the match was that Balor had an injured left leg that he was trying to work through, but the heels were smart enough to target. Then the story became about if Balor could bring Joe in for the save and if they could find a way to win despite the injury. Joe ended up getting there, cleaned house, hit the Muscle Buster on Rhyno and Balor hit the Coup de Gras for the win after about 12 minutes.
Winners by pinfall: Finn Balor & Samoa Joe
Analysis: **1/2 Another very good tag team match that got a decent amount of time and they were able to tell a nice story with Balor fighting back through the knee injury I thought that they should have done a different finish. Balor's already the NXT Champion and he won the first match. They should have had Joe get the pinfall the second time around in order to build him up a bit more. Other than that, I liked it a lot. It was pretty obvious the faces were going to win because giving the Dusty trophy to heels doesn't make a lot of sense.
Post match, Cody Rhodes along with Dustin Rhodes and Dusty's widow were joined in the ring by Dusty's two daughters as well as Brandi (Eden), who is married to Cody. Cody did a speech talking about his dad while saying that the dream is always alive. Balor and Joe posed with all of them and the trophy.
Analysis: It was awesome to be in the crowd for that moment. There were a lot of chants for Dusty and you could see Cody was getting emotional, which is certainly understandable.
They showed Lita, Charlotte and Becky Lynch at ringside. They weren't there before that match. Stephanie McMahon was also there and she was out there for a few matches before the main event as well.
WWE NXT Women's Title in a 30 Minute Ironman Match: Bayley vs. Sasha Banks
The chants during this match were so cool. We were chanting things like "main event" and "women's wrestling" while we could see Stephanie sitting across from us doing the same thing. She was enjoying it just like we were. The first fall went to Banks with the eye poke leading to the roll up after she blocked the ref from seeing it. That was a crafty heel move. A few minutes later, Bayley got a Bayley to Belly suplex to tie it up at one.
That's when things got really interesting because from that point on, they took it outside the ring and I can remember standing for the last 20 minutes of the match. Banks did a smart heel tactic by tossing Bayley into the video wall by the entrance. Bayley stayed down while Banks went back into the ring to win by countout and make it 2-1 Banks. Not only that, but Banks stole the headband of Bayle's superfan Izzy and then pranced around the ring with it. That moment drew MASSIVE heat for Banks. I have no idea if it was something Izzy knew about beforehand, but whether she did or not it worked perfectly. Banks then threw the headband back at her just because she's a true heel. Bayley got a rollup to tie things up 2-2.
The last few minutes were special with both women going for pins and submissions. Banks locked in the Banks Statement submission. It looked like Bayley was going to tap out. Instead, she fought out of it, worked over the hand of Banks and put her in this arm submission where she pulled back on Banks' arms. Even though Banks didn't physically tap out, she did give up and Bayley won with two seconds left.
Winner by submission: Bayley (3-2)
Analysis: ****1/2 What a fantastic match to witness in person. I feel blessed to have been there, to be able to stand there and applaud these women and to share in this special moment. I don't think anybody watching the match thought that Banks would win because she has "graduated" to the main roster in the last few months. She still had a lot of moments where it looked like she might win and her work as a heel was fantastic. Bayley's a natural babyface that is excellent at not only getting a crowd behind her, but also making her big comeback when needed. I actually thought it might tie and then it would head to overtime. Instead, they had Bayley win with a few seconds left. That's fine with me although I wouldn't have complained if they got more time too! There were "match of the year" chants for them. I don't know if it was that, but it's definitely in the discussion.
Post match, Triple H and the NXT roster appeared on the stage to give them a standing ovation. Sasha and Bayley were both given flowers as well. The show ended with Bayley in the ring with the flowers while I noticed myself clapping in the background. Damn right. They deserved it.
Analysis: The flowers were a great touch. After the show ended, Banks gave her flowers to Izzy. That was a cool gesture.
Final Thoughts
It was a magnificent show that I'd rate at 9 out of 10. I think it was on par with the NXT Takeover Brooklyn event.
I paid $20 for my ticket. I didn't get freebies and I'm glad because I got my money's worth. They delivered a great show that I enjoyed as much as any wrestling event I've attended in 30 years of being a fan of this business.
Thank you to WWE's NXT brand for reminding me of how much I love wrestling and why I still love writing about it as well.
Thanks for reading. Go Toronto Blue Jays. Go St. Louis Rams.
John Canton –mrjohncanton@gmail.com
Twitter@johnreport