The John Report: WWE NXT Review 07/22/15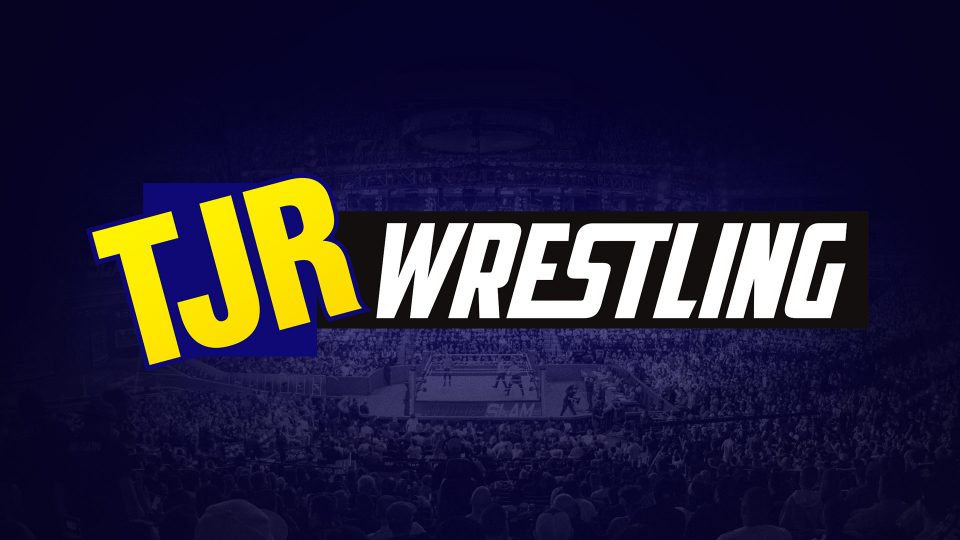 This episode was the first one taped at the tapings last week, so it's the first time that Finn Balor has the NXT Title at a taping.
A brief clip aired of Balor winning the NXT Title from Kevin Owens in Japan. The show intro aired.
Finn Balor walked out with the NXT Title and he received a nice ovation from the appreciative fans. He was wearing pants and jacket instead of his wrestling gear. The fans gave him a standing ovation before he could say a word and chanted "you deserve it" at him.
Balor was interviewed by Greg Hamilton in the ring. He spoke about how he's doing this for 15 years in Europe, Mexico, Japan and there were hard decisions in his life with one of those decisions being if he should go to NXT. He said when he won the NXT Title it showed that all those sacrifices were worth it. The subject moved to Kevin Owens, which led to Balor saying that Owens has done a lot and mentioned that Owens beat Cena, but he didn't Balor in Tokyo. Balor said that at Barclays Center in Brooklyn on August 22 he's going to walk in as NXT Champion and walk out still as NXT Champion. The fans gave him a nice ovation as he left.
Analysis: A nice "championship address" by Balor, who spoke with confidence and the crowd was hanging on every word. They did such a great job of building up to the title change in the month leading up to the match, so it was nice to see him get the respect from the crowd.
The announce team of Rich Brennan, Byron Saxton and Corey Graves welcomed us to the show.
There's a contract signing later for Balor/Owns and Bayley in action against Emma.
Eva Marie was interviewed by Devin Taylor. She thanked William Regal for granting her the opportunity and she said that all she wants to do is wrestle. She advised the NXT Universe to open your eyes because you're going to like what you see.
Analysis: Good for her for training hard and wanting to wrestle. If she can prove it in the ring she will earn respect.
(Commercial for SummerSlam.)
Eva Marie made her entrance. She had a robe as part of her entrance, which is different than what most divas have, so that makes her stand out along with her red hair. The red attire matches the hair.
Eva Marie vs. Cassie
Eva applied an armbar early while Graves mentioned she was at the San Andreas premiere with The Rock. That's because she has the same management team as The Rock. Cassie got in a few kicks, but even came back with a suplex. Eva did another armbar and then a running attack in the corner. Boot to the face by Eva looked good. She did a running senton for two although it didn't look that great. After another armbar by Eva, Cassie came back with three spinning kicks to the head to knock down Eva for a two count. Eva came back by slamming Cassie's head against the middle ropes. Eva hit the Sliced Bread #2 that Brian Kendrick used to do and that was enough for the win after four minutes. I guess it's called Sliced Red #2 for her.
Winner by pinfall: Eva Marie
After the match, Eva was blowing kisses to the crowd.
Analysis: 1/2* Eva did okay. Eva has obviously put in some work and is better than when they put her in matches last year when she had no business being in the ring. I know she's hated and I really don't know how good she's going to be because she doesn't feel like a natural performer, but you never know how she might turn out. Since Graves was really putting Eva over and he's the heel announcer, they're likely going to push her in that role.
William Regal was talking on the phone in his office when Tyler Breeze was there. Breeze wondered what Regal had for him. Regal said he's got something and Breeze told him it better be something good.
Analysis: We already know it's going to be Jushin Liger since they announced it on WWE.com last week, but I guess they want to make the announcement again during the show.
Baron Corbin vs. Some Guy Without A Name
Corbin shoved him into the ropes and hit the End of Days for the win. No name for the loser. It went 10 seconds.
Winner by pinfall: Baron Corbin
Analysis: It's been so many months without much progress for him as a character that I really hope there's something substantial for him. Let's see what he can do. The potential's there obviously.
(Commercial for WWE2K16.)
Samoa Joe has a new theme song, which is better than the old one. It's got a nice to beat to it, but I wouldn't call it amazing or anything like that either.
Samoa Joe vs. Mike Rallis
I think Mike Rallis needs a name change. Sounds too much like "Rollins" when I hear it. Joe destroyed him with a series of punches and chops. Running back elbow by Joe and then a hard chop in the corner. Graves described Joe as a "walking weapon" while Joe nailed a leaping kick to knock Rallis down. It was noted that Joe will face Rhyno in two weeks on NXT. Rallis tried a comeback, but it didn't last long as Joe took him down with a one armed slam. Muscle Buster by Joe is good enough for the pinfall win after two minutes.
Winner by pinfall: Samoa Joe
Analysis: * A dominant win by Joe, who has been booked like an unstoppable beast since he's been in WWE. I'm a little upset that his feud with Owens has been dropped completely since Owens is feuding with Balor, but I'm still glad that Joe is there. I'm aware of what his next rivalry is. I just don't like talking about spoilers.
Emma and Dana Brooke were interview by Devin Taylor backstage. Emma mocked Bayley and mentioned she broke her hand. Brooke hugged Emma as their way to make fun of Emma. Then Brooke went back in the picture to tap Devin on the head because that's what she does.
(Commercial for Tough Enough app.)
There was a video of Emma beating Bayley two months ago and then slapping her after the match.
Emma (w/Dana Brooke) vs. Bayley
Emma had a Bayley bracelet on her wrist while Bayley had tape on her right hand because she was hurt. Emma started in control, but Bayley got a bulldog for a two count. Brooke helped Emma out of the ring and then Emma rammed Bayley's injured right hand into the steel ring post. Emma took Bayley down and grabbed the fingers of Bayley. Emma kept her grounded as she got a two count. Bayley did a comeback with double axe handles, then a shoulder tackle and a flying back elbow off the middle ropes. They did a double clothesline spot to reset the match with both women down. Brooke yanked on Bayley's arm, so the ref tossed Brooke from ringside, which made the crowd happy. Bayley got a rollup, Emma countered to one of her own and then Bayley hit the Bayley To Belly suplex for the pinfall win after six minutes.
Winner by pinfall: Bayley
Analysis: ** Good match between two women who are a bit underrated in terms of what they can do in the ring. They might not be as celebrated as some of the other girls, but Bayley and Emma are solid overall performers. Bayley's really good at the babyface comeback. She's a performer that should always be a face because she's very good in that kind of role. This may have been my favorite performance of heel Emma. She's got all the heel mannerisms down and it's nice to see get a chance to do that after being a goofy babyface character for so long.
Bayley did a promo after the match with the fans chanting "welcome back" to her. She said she's there to be the next NXT Women's Champion. She said that to do that she has to be very best and she wants a match with Charlotte. She left looking happy with her work.
Analysis: It's pretty obvious that they are trying to have Bayley prove herself before she gets a Women's Title match. That's simple storytelling that makes sense for her character because she's always been booked as a fan favorite underdog type of wrestler.
Contract signing coming up.
There was a brief recap of Charlotte and Sasha Banks performing on Battleground as well as Raw.
Charlotte was interviewed by Dasha Fuentes, who is new. Charlotte talked about how what's been happening on Raw is more than a revolution – it's a statement. She said if Bayley wants a chance to face her then there is noone more deserving. Charlotte said nobody wants to take the NXT Title to Raw more than her. Brooke complained about Charlotte getting too many chances. She said she's never been given the chances that Charlotte has been given – because she doesn't have a famous last name. She also said she wants to make a statement by beating Charlotte. That led to Charlotte saying she'll make a statement to Brooke that she'll never forget. Brooke didn't tap the head of this interviewer.
Analysis: I don't think Charlotte will be in NXT for that much longer since she's going to be a regular on the main roster. She still has credibility that makes her beneficial to NXT. Brooke's promos are very average because she comes off as very forced and not natural at all.
The Vaudevillains (Simon Gotch & Aiden English) vs. Angelo Dawkins & Sawyer Fulton
Gotch started with Dawkins and hit a dropkick, but Fulton made a blind tag leading to him nailing Gotch with a clothesline to the back. Next week the Vaudevillains get their tag title match against Blake & Murphy. Good tag team move by the heels leading to Dawkins nailing an impressive dropkick while Fulton held Gotch. They should have replayed that. Gotch used some unique kick to break free of a hold by Dawkins. English was on fire with some kicks and then an impressive neckbreaker into a slam. They hit the Whirling Dervish finisher, which is an uppercut into a neckbreaker for the win after three minutes.
Winners by pinfall:
Analysis: *1/2 A solid match that was short. It made sense for the Vaudevillains to win since they're getting a title match on next week's show. It's a good way to build them up and show they're ready for that match. It seems like every match the announcers try to put over the Dawkins/Fulton as nearly breaking out, yet they can't seem to get going.
The Tag Team Champions Blake & Murphy with Alexa Bliss were interviewed by Devin Taylor. Blake dyed his hair blonde so at least they look a bit differently. Bliss said she'll make sure they retain the tag team titles next week.
Contract signing up next.
(Commercial for NXT merch on WWEShop.com)
Contract Signing For NXT Takeover Brooklyn

NXT GM William Regal was in the ring for the contract signing with a table in the ring. He said NXT continues to raise the bar and on August 22 at the Barclays Center, that bar will continue on its meteoric rise. He said the audience will witness a rematch. Most of the crowd booed when he mentioned that the event is in Barclays Center because the fans are used to NXT shows being there.
The challenger Kevin Owens walked out first for the contract signing looking angry, which is normal for him. NXT Champion Finn Balor walked out last to another good ovation.
Owens looked at the NXT Title and asked Balor how it feels to be NXT Champion. Balor smiled at him. Owens wondered how it feels to know he's going to defend the NXT Title in the biggest main event in NXT history, which by the way is in Brooklyn – the crowd booed that part again! Owens called Balor the underdog because it was Owens that won the NXT Title two months after his debut, he also bragged about injuring Sami Zayn, took Neville out of NXT, beat Cesaro, took out Rusev and beat Cena, which led to a big reaction. He told Balor that his win in Japan was just a fluke and he's going to take out Balor for good in Brooklyn.
Balor said that Owens likes to talk, but in Brooklyn he's going to take his words and shove them right down his throat. The fans were chanting "Finn" as Balor signed and then Owens signed. Regal said it's official on the 22nd of August at the Barclays Center in Brooklyn, New York (more boos from the crowd) it will be Owens vs. Balor for the NXT Title.
Owens predictably flipped the table to knock down Balor. Regal tried to stop him, so Owens decked him with a punch. Owens tossed Balor into the ropes, but Balor bounced off with a forearm shot. Balor nailed Owens with a dropkick, which led to Owens leaving up the ramp.
Fans chanted "NXT" as Balor's music played again. Regal was selling the punch as Balor saluted the crowd to end the show.
Analysis: That was well done even though I think contract signings are overdone. I know why they do it so they can have another way to set up a brawl without saying "here are two main eventers about to fight" but it's just so repetitive at this point. I liked Owens striking Regal with a punch just because it shows that Owens is so mad about not being NXT Champion that he'll do anything like punch an authority figure in the face. He also did the classic heel move of bailing when he couldn't get the advantage. This really was classic wrestling booking for a segment like that.
Three Stars of the Night
1. Finn Balor
2. Kevin Owens
3. Bayley
Final Thoughts
It was a good show this week, but nothing that was that special.
I like that there was some good storyline progression with Bayley getting revenge on Emma, then looking to do more by challenging Charlotte and going after the Women's Title down the road.
Eva Marie did okay for her first match in NXT. She didn't do anything too out of the ordinary, but she didn't do anything that was that bad either.
I thought it was amusing to hear the crowd boo every time Brooklyn or Barclays Center was mentioned. I don't blame them for being mad. I just thought it was funny.
That's all for this week. Thanks for reading.
John Canton –mrjohncanton@gmail.com
Twitter@johnreport