The John Report: WWE NXT Review 06/03/15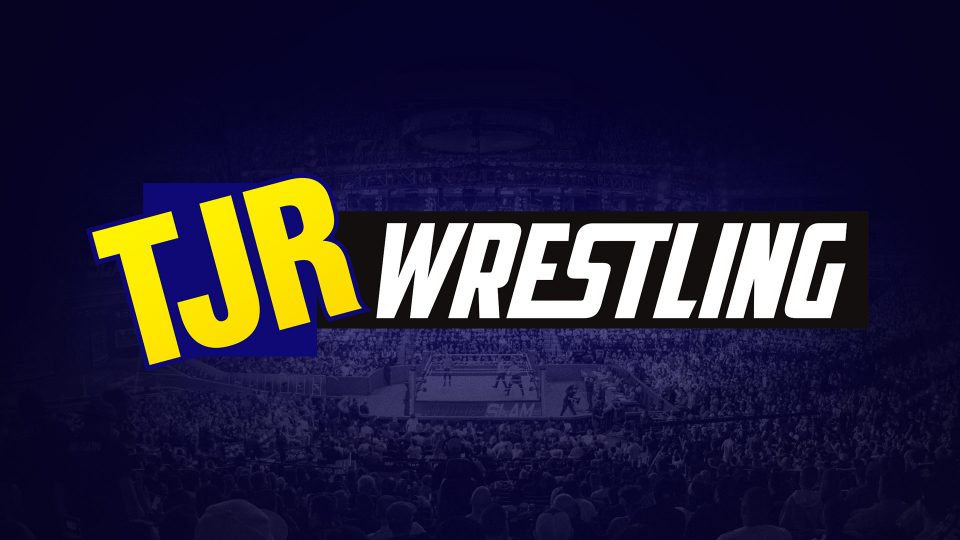 The opening video package showed highlights from Kevin Owens' win on John Cena from Sunday's Elimination Chamber event. It's a great thing for NXT to see Owens featured prominently like that.
The announce team of Rich Brennan, Corey Graves and Byron Saxton mentioned a big announcement from GM William Regal later and also Balor vs. Rhyno in the main event.
Tyler Breeze vs. Adam Rose
No more Rosebuds with Rose and no Rosa with him. Rose was the aggressor early on with a long headlock to keep Breeze grounded. Breeze nailed a flying back elbow and then a Jericho-like springboard dropkick while Rose was on the apron. Rose did a back body drop over the top to send Breeze to the floor.
(A brief commercial aired for Total Divas return on E on July 7.)
Suplex by Rose. A long sleeper by Rose. When Rose missed a clothesline, Breeze hit an enziguiri kick to the head. Breeze hit a hurricanrana. Rose hit a double chop, then a clothesline in a corner and a running kick to the face that looked like a Hideo Itami move. Breeze tried a comeback, but Rose came back with a Spinebuster. Rose transitioned into a Boston Crab submission. Rose hit a Mick Foley like elbow off the apron to the floor as fans chanted "Foley" for it. Back in the ring, Rose ran the ropes, Breeze popped up and hit the Beauty Shot spin kick for the win after 9 minutes.
Winner by pinfall: Tyler Breeze
Analysis: ** It was slow early on, but the pace picked up. Rose was on offense for too long and I don't think it needed to go that long because his offense was really boring until the last two minutes. The dynamic was weird because both guys are heels going into it, but this could be the start of a face turn for Breeze. Heel vs. heel matches are tough sometimes. This was an example of that. Breeze is better off as a heel, so I hope it's not a full face turn for him. He's a cocky model that is in love with himself and shouldn't be a face character.
Solomon Crowe did a promo backstage saying he didn't mind getting beat by Kevin Owens because he got to speak his mind to the champ. He said Samoa Joe is cool. He added that he'll get back to being in the ring with the NXT Champion.
Analysis: He really hasn't had much direction in NXT, so hopefully this leads to a storyline for him.
There were clips of Dana Brooke in an Arnold Classic Brazil event and she'll be in an Arnold Classic event in Spain later this year.
Eva Marie was interviewed by Greg Hamilton. The crowd was booing her before she could even talk. She was trying to speak, but they were booing and chanting "you can't wrestle" at her. Eva said that she was at NXT Takeover because the women of NXT are creating a buzz. She said that the women of NXT are revolutionizing the business and she said she's hoping to compete with the best at NXT.
Analysis: That was pretty harsh by the fans at the start, but it's easy to understand because she was pushed on the main roster without much experience.
(Commercial for new Daniel Bryan DVD that is out. I don't buy many DVDs, but I will to support him.)
NXT GM William Regal announced that the July 4 WWE event in Tokyo will feature Kevin Owens defending the NXT Title against Finn Balor. It's on WWE Network and we've got that news story here.
Analysis: That will probably be the night of the title change because Owens is going to be full time on the WWE main roster and it's a good spot to do it since Balor made a huge name for himself in Japan as Prince Devitt. They likely planned on having Itami beat Owens at that event, but with Itami injured Balor isn't a bad choice at all.
Carmella (w/Enzo Amore & Colin Cassady) vs. Alexa Bliss (w/Blake & Murphy)
I like that heel Bliss has a matching outfit with Blake and Murphy. Carmella was really aggressive with some aggressive takedowns and some punches. Bliss dropped Carmella face first onto the top turnbuckle. Chinlock by Bliss, then a hair whip and another chinlock. Carmella got out of it, avoided a corner attack, hit two shoulder tackles, a kick to the gut and a boot to the face. Carmella slammed her head into the mat. Bliss came back with a rollup, grabbed the ropes, the ref didn't see and that was enough for the win after four minutes.
Winner by pinfall: Alexa Bliss
Post match, the heels went up the ramp and posed with Bliss on their shoulders while Enzo, Cass and Carmella looked angry in the ring.
Analysis: 1/2* They are very green and it shows. Their moves were really basic, some of the selling could have been better and the comeback by Carmella wasn't that great. However, they managed to tell a decent story with Bliss cheating to win to try to get her over more as a heel.
Rhyno was interviewed by Devin Taylor. He said that he was there to take his place at the top of the hottest show in this industry. He admitted that Balor is very good, but it's not going to faze a psychotic manbeast like himself. Rhyno added that when he beats Finn he'll be one step closer to becoming the NXT Champion.
Analysis: He's always had good intensity with his promos and this was no different.
Sami Zayn was shown in Birmingham, Alabama getting his shoulder surgery. He mentioned his shoulder injury from when he was hyping the crowd and that his shoulder popped out when he took a suplex. The doctor there Dr. Dugas spoke about how the right thing to do was get the shoulder fixed. After the surgery, he said that Zayn also had a one hour surgery and they dealt with his torn rotator cuff. Zayn said he's ready for the road ahead. The doctor said he fully expects Zayn to be back.
Analysis: No timeline was announced for his return, but he's expected back in October or November.
The Vaudevillains (Aiden English & Simon Gotch) vs. Jason Jordan & Marcus Louis
It's been a while since we've seen the Vaudevillains, so good to see them again. Jordan's teaming with Louis for the first time and Louis looks like a crazy man now. Good tag work by the Vaudevillains, then Jordan tagged himself in and nailed English with a suplex for two. After a long chinlock, Louis tagged in with a knee attack on English. Louis was grabbing the jaw on English to cause him pain. English tried to get to Gotch, but Louis prevented the tag. English was able to break free and Gotch was on fire with a forearm shot on Louis followed by an uppercut. Gotch hit an uppercut, then English hit his neckbreaker and that was enough for the win after five minutes.
Winners by pinfall: The Vaudevillains
Analysis: *1/2 Good to see The Vaudevillains back. Taking a break for a few months could serve them well since they are fresh again and I hope they get a push in the tag division so that they can win the gold at some point. Jordan's a raw athlete that still has a lot of potential, but it looks like he won't keep Jordan as his partner. The story of Jordan finding a partner will continue. For this match at least The Vaudevillains were faces. Not sure if that will be the plan for them long term. It's different to see them booked that way.
There was a video package on NXT Women's Champion Sasha Banks, who is arguably the best female performer in all of WWE right now. She's also one of my favorites.
(Commercial for Tapout clothing coming to WWE in 2016.)
A reminder that Owens vs. Balor for the NXT Title in Tokyo is taking place.
Finn Balor did a promo saying that he won 11 championships in Japan and to say that he's excited is an understatement. Balor admitted that he's not overlooking Kevin Owens. He said Owens is the real deal, but he's about to meet The Demon. He said he's going to walk out of Tokyo as NXT Champion. He said first up is Balor against Rhyno and left.
Analysis: That was shot backstage since this was just announced this past week and this show was taped a few weeks ago. Good confidence shown by Balor.
In case you're wondering, Balor just did a regular entrance. No "demon" look here. His entrance still took about two minutes.
Finn Balor vs. Rhyno
Balor hit a dropkick early in, but Rhyno knocked him down with a shoulderblock. They slugged it out a bit, Rhyno was on the turnbuckle and Balor kicked him in the head to knock him out of the ring. Balor hit a perfect somersault dive over the top to take out Rhyno by the ramp.
(Commercial for WWE Tough Enough app.)
Rhyno was in control after the break and he hit a powerslam. Rhyno hit a hard clothesline. There's a weird dynamic in the match because Rhyno's been booked as a face for the most part in NXT, but he was mocking Balor's posing in this match as a way to get booed. Fans weren't booing him that much, though. Rhyno gave him a Gorilla Press slam for a two count. Balor came back with a forearm shot off the middle rope. Rhyno came back with a huge spinebuster for a two count. Balor hit a Pele Kick out of nowhere and then hit the slingblade neckbreaker to knock down Rhyno. Balor hit a running dropkick in the corner, then he went up top and missed his double stomp finisher because Rhyno moved. Rhyno went for a Gore, Balor moved and Balor did the ROLLUP OF DEATH~! for the win after 9 minutes.
Winner by pinfall: Finn Balor
Analysis: **3/4 It's no surprise that Balor got the win since he's the #1 contender to the NXT Title and Rhyno's really just in a veteran role to put over the younger guys. Rhyno's not a big guy in terms of height, but it was a classic power vs. speed type of match. Balor's offense is awesome especially when he makes the babyface comeback. They probably saved Balor winning with the double foot stomp for a later date. The crowd is really into everything he does, so he certainly deserves his spot as the top face in NXT right now.
Post match, Balor celebrated the win by posing at the top of the stage. However, Rhyno was waiting at the top of the ramp and he crushed Balor with a huge Gore at the top of the stage. That really came out of nowhere.
Analysis: That post match attack is a good way to set up a future match for them likely with a stipulation on the match. It can be a Falls Count Anywhere or Last Man Standing kind of match since Rhyno attacked him out of the ring. It's just another way for Balor to prove himself as a top guy.
Three Stars of the Night
Finn Balor
Rhyno
Tyler Breeze
Final Thoughts
It was an average show for the second week in a row.
There was no sign of Kevin Owens or Samoa Joe on the show although Owens was featured in a video package.
Eva Marie getting booed as much as she did was pretty interesting. Hopefully they book her as a heel because this crowd isn't ready to cheer her.
The Balor/Rhyno match was really good as well as the post match attack. Everything else was pretty forgettable.
Thanks for reading.
John Canton –mrjohncanton@gmail.com
Twitter@johnreport