The John Report: WWE NXT 09/11/19 Review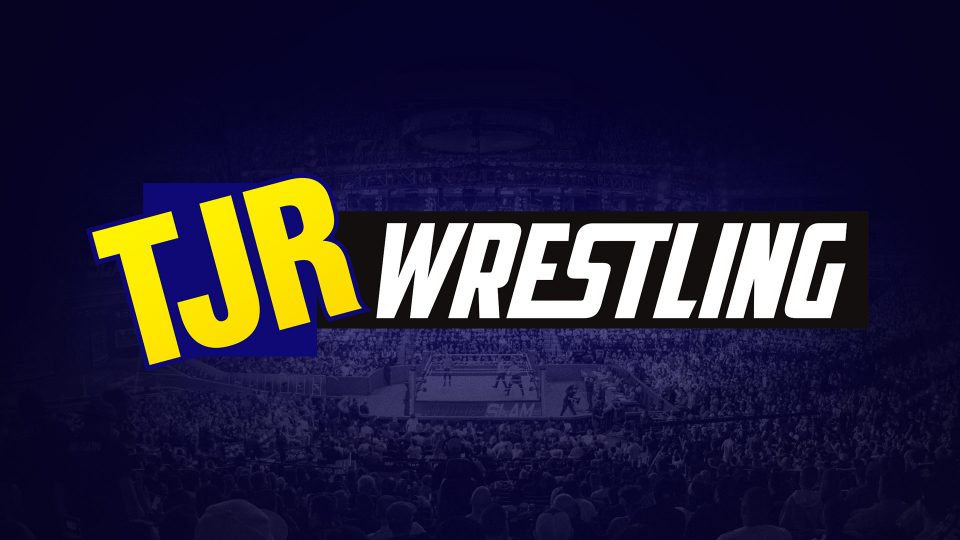 Welcome to the TJRWrestling review of NXT. This is the last NXT that's WWE Network only. Next Wednesday, NXT becomes a live show. The first hour on September 18 and September 25 will be on USA Network (for those of you in the US) while the second hour will be on WWE Network. That's because USA Network is showing the final two episodes of their long-running TV show Suits at 9pmET those weeks. On October 2, NXT will be live on USA Network for two hours from 8-10pmET. Anyway, this is the last taped NXT episode, so let's get to it.
Taped from Full Sail University in Orlando, FL, this is WWE NXT episode #369. Follow me on Twitter @johnreport.
There was a shot of Chevy truck pulling up to the arena and the driver opened the door to reveal Rhea Ripley, who is in action on this show against Shayna Baszler. Ripley walked into Full Sail University.
The NXT intro video aired. They might have a new intro video next week on USA Network. They showed the crowd chanting "NXT" as the show came on the air and noted that Johnny Gargano will be there later.
Damian Priest vs. Boa
Priest has a big size advantage here. I don't know much about Boa other than he was in the Breakout Tournament and he is from China. Priest with a shoulder tackle. Boa wanted him to run the ropes to do it again, so Priest just punched him in the face instead. Priest with a jumping kick to the head, a corner splash and a Falcon Arrow slam. Boa avoided strikes, two kicks to the chest and he hit a running kick to the head. Boa ran the ropes and Priest came back with a spinning lariat. Priest with a jumping kick to the head followed by The Reckoning neckbreaker for the pinfall win after three minutes.
Winner by pinfall: Damian Priest
Analysis: * Easy win for Priest, who continues to get a pretty good push in NXT as one of the taller guys on the roster. I can see Priest having a bigger role in NXT in the future. Boa is an athletic guy that may get a push down the road, but not any time soon.
There was a video package showing what we saw last week when Roderick Strong burned Velveteen Dream's couch. Dream had a message for Strong that he was ready for their match.
Next week on NXT on USA Network: Velveteen Dream defends the North American Title against Roderick Strong. McGuinness said it will be in the first hour of NXT next week, so that part is on USA Network.
Let's Hear from Johnny Gargano
Johnny Gargano made his entrance in his street clothes including a jacket, shirt and jeans. The fans gave him a nice ovation as he greeted some fans at ringside. There were "Johnny Wrestling" chants (plus "clap clap clap") for him that lasted about two minutes. It might have been more. I didn't time it, but it was long.
Gargano joked that he told them in the back that he wouldn't be there for long, but now they chanted. Gargano said that everybody has asked him, including his mom, what the future holds for him. The fans chanted "please don't go" at him. Gargano said the last time he was in this ring, he fell 20 feet from a steel cage and he woke up with 20,000 people chanting "Thank You Johnny" at him. These fans chanted that as well. Johnny said he appreciated that and he thanked the fans as well. Gargano said that we built this place together and he says this with every bit of his heart, he absolutely loves everything about NXT…everything about this place. There were "NXT" chants.
Gargano said that this place is about people like him, like that locker room and pouring their hearts out to put on the best professional wrestling show that this world has to offer. Professional wrestling and not sports entertainment? That's nice to hear. Gargano said he's seen a lot of people come and go while noting that they have a say in their choice. Gargano said he made his choice…the fans have had his back since day one so he wanted to tell them that he is officially…and here comes Shane Thorne for the interruption.
Thorne did a promo on his way to the ring as the fans booed him for complaining about Gargano getting promo time. Thorne said that Gargano could have taken a selfie or put a tweet out, but oh no…he has to be there. Thorne got into the ring. Thorne said that Gargano is a pillar of NXT because he's Johnny Takeover. Thorne said that this place is going to be just fine without Johnny and he added that with the right person in the spotlight, it's going to be even better. Thorne told Gargano to take a bow and take a walk.
Gargano said that Shane is right that he is NXT and he is not going anywhere. Gargano hit a superkick on Thorne and stood over him. Gargano did hand gestures to the camera saying, "NXT 4 Life." The fans cheered loudly for all of this. They loved it.
Analysis: There were rumors that Gargano would be moved to Raw or Smackdown after the last Takeover because of how it ended, but when they taped this last month and he announced he was staying in NXT I think that made a lot of people happy. I feel like NXT is the perfect place for him because he is established as one of the greatest NXT stars ever thanks to so many main events and classic matches. Thorne hasn't done much as a singles wrestler after being in a tag team for many years, so this is a nice opportunity for him to show what he can do against a top NXT guy like Gargano. I assume we'll get Gargano vs. Thorne either next week or the week after.
There was a commercial for WWE Clash of Champions this Sunday on WWE Network.
A video package aired about the Forgotten Sons trio that showed highlights of some of the destruction they have caused in NXT. They said they will not be forgotten anymore.
Pete Dunne entered for a match. He is expected to be a regular in NXT moving forward. Angel Garza entered as the opponent and he let an old lady kiss him on the cheek.
Pete Dunne vs. Angel Garza
Dunne tripped up Garza and twisted the foot. Dunne wrenched back on the left arm of Garza and did the dreaded finger snap move that always gets a good reaction because it looks brutal. Garza came back with an armbar, Dunne countered with a headscissors and they had a staredown. They did a sequence where they ran the ropes, did some leap frogs and Dunne hit a clothesline. Dunne kicked the arm of Garza. Garza grabbed the arm of Dunne, then he pulled off his tights to reveal trunks underneath. Dunne went for a diving attempt, Garza avoided it and hit a superkick while Dunne was upside down on the apron. Dunne got back in the ring, he set up Dunne on the turnbuckle and hit a running knee to the ribs. Dunne sent Garza to the turnbuckle, Dunne with chops to the chest and a step up enziguri kick to the head. Dunne with a release German Suplex that sent Garza across the ring. Dunne stomped on the hands and followed with a kick to the head for a two count. Garza with a dropkick to the face. Dunne came back with a sitout Powerbomb for a two count. Garza with a rollup for two. Dunne to the turnbuckle, Garza tripped him up and Garza hit a dropkick to the side of the knee for a two count. Garza worked over Dunne with punches. Dunne came back with a takedown, then a roll through, stomps to the chest and Dunne hit a kick to the head. Dunne with a kick to the ribs, then he sent Garza to the other turnbuckle and Garza hit a kick to ribs. Garza went for a moonsault off the ropes, Dunne moved and Dunne slapped on a triangle choke plus a finger snap for the submission win after about eight minutes.
Winner: Pete Dunne
Analysis: **3/4 It was a competitive match with the crowd cheering for both guys. You could tell they liked the charisma that Garza showed, but it was no surprise that Dunne got the win since he's the more established name in NXT. The more wins for Dunne the better because he is one of my favorite wrestlers in NXT, so I'm in favor of a push for him.
There was a shot of Rhea Ripley getting ready backstage. Shayna Baszler was also shown warming up for her match.
A video package aired about WWE's work in raising money for Pediatric Cancer awareness.
There was a video featuring The Street Profits from Monday when they were on Raw in Madison Square Garden. Montez Ford said it was amazing and Angelo Dawkins said it's not the same without the NXT Tag Team Titles. Dawkins said that if they had the titles it would have been special. Ford said what better way to make a statement on September 18 NXT than showing up and taking back the NXT Tag Team Champions. Dawkins said they need to go handle their business at MSG. Ford and Dawkins were standing on a rock, they asked a fan where MSG was and he said it was about two blocks away, so they left.
Cameron Grimes vs. Raul Mendoza
Mendoza got a cradle pin attempt to start the match. Mendoza with a headscissors takeover. Mendoza with chops to the chest, Mendoza to the apron and Grime got some momentum with a dropkick that sent Mendoza to the floor. Grimes with a running clothesline for a two count. Grimes grounded Mendoza with an armbar on the left arm. Mendoza with a punch to the face, then a kick and a dropkick. Mendoza with a running kick, then went up top, walked the ropes and hit a dropkick. Mendoza hit a running Shooting Star Press for a two count. Grimes drove Mendoza's face into the ropes. Mendoza with a kick to the ribs and an enziguri kick to the head. Mendoza up top, he went for a Phoenix Splash, Grimes avoided it and hit a jumping double stomp to the shoulders for the pinfall win after about four minutes.
Winner by pinfall: Cameron Grimes
Analysis: ** It was a decent match with Mendoza getting a lot of offense, but Grimes made the comeback by avoiding a big move and hitting his finisher to win. I remember when Kofi Kingston added that jumping double stomp to the shoulders when Trevor Lee was doing it in Impact and now they are in the same company. Anyway, I like Grimes' heel attitude and it's not a surprise that they want to give him a push.
There was a shot of GM William Regal in his office where Candice LeRae complained about Io Shirai in an upcoming triple threat. Regal said that instead of a triple threat match next week, it will be a Fatal 4-Way and the winner of that will face Shayna Baszler for the NXT Title. Regal said if Ripley wins tonight then it would be a 5-Way match. LeRae said as long as she can get her hands on Shirai next week then she doesn't care who else is in the match.
The commercial aired for NXT on USA Network next week on September 18.
A video aired about Dakota Kai, who told us she is the captain of Team Kick. It said "Dakota Kai" returns soon.
Next week: Velveteen Dream defends the North American Title against Roderick Strong in the first hour and Matt Riddle vs. Killian Dain in a Street Fight in the second hour.
Rhea Ripley, who is from Australia, made her entrance for the main event match. Shayna Baszler entered with the NXT Women's Title. This is not a title match.
Rhea Ripley vs. Shayna Baszler
Baszler went for an armbar, Ripley got to the ropes and tripped her up. Ripley with a body slam. Ripley with repeated shoulder tackles to the ribs against the turnbuckle. Baszler got a rollup and Ripley came back with a dropkick. Ripley was tied up in the ropes after missing a kick, so Baszler kicked her in the back. Ripley tried to come back with a dropkick, but Baszler moved and slapped on a hanging sleeper on the turnbuckle. With Baszler seated on the top, Ripley hit a dropkick to send Baszler to the floor. Ripley followed to the floor and picked up Baszler on her shoulders followed by Ripley sending Baszler into the steel steps. That led to Marina Shafir and Jessamyn Duke to go to ringside to help Baszler, so Ripley kicked Shafir down. Baszler capitalized with a jumping knee to the face. Duke handed Baszler a steel chair, Ripley blocked the chair shot and Ripley hit Baszler in the back for the DQ finish after about six minutes of action.
Winner by disqualification: Shayna Baszler
Analysis: **1/4 A short match to tease something down the road between them. The chair finish was a way to say Ripley lost the match without pinning her. I think their styles mesh well together with Baszler as a submission specialist and Ripley is more of a well rounded wrestler with some power.
Post match, Ripley had the steel chair in her hand while Baszler and friends left up the ramp. Ripley had a staredown with Baszler with Ranallo saying that this issue between the two women is just beginning. In other words, it's a new feud that is just getting started.
There was a pre-taped promo featuring The Undisputed Era where they said NXT is on USA Network because of them. Adam Cole said that Roderick Strong is gong to beat Velveteen to win the North American Championship next week. Strong said he's going to get what is finally his and that's the North American Championship, so then they will have every title in the group. Cole said that NXT is getting bigger and badder thanks to them. They posed to end it.
Analysis: Good promo. I'm a big fan of all four guys and the Undisputed Era as a group is a polished group. They are definitely the centerpiece of NXT these days.
This show had a run time of 57:00 on WWE Network.
Final Thoughts
This episode was mostly about building stuff for next week when NXT is live for two hours. There wasn't a standout match and everything was kept under ten minutes. I would have liked to see more from Baszler/Ripley in the main event, but obviously WWE is building up to more from them down the road. That's a future feud for sure.
I'm really looking forward to Dream vs. Strong next week and the women's 4-way match.
Next week on NXT:
NXT North American Championship: The Velveteen Dream (c) vs. Roderick Strong – They said it will be in hour one on USA Network.
NXT Tag Team Championship Match: The Undisputed Era (c) vs. The Street Profits
Street Fight: Matt Riddle vs. Killian Dain – They said it will be in hour two on WWE Network.
Fatal Four-Way #1 Contender's Match: Bianca Belair vs. Mia Yim vs. Candice LeRae vs. Io Shirai
—
Thanks for reading. My contact info is below.
John Canton
Email mrjohncanton@gmail.com
Twitter @johnreport
Personal Facebook and TJRWrestling on Facebook