The John Report: WWE Mixed Match Challenge Review 11/27/18 for Season 2, Episode 11 (Raw Playoffs)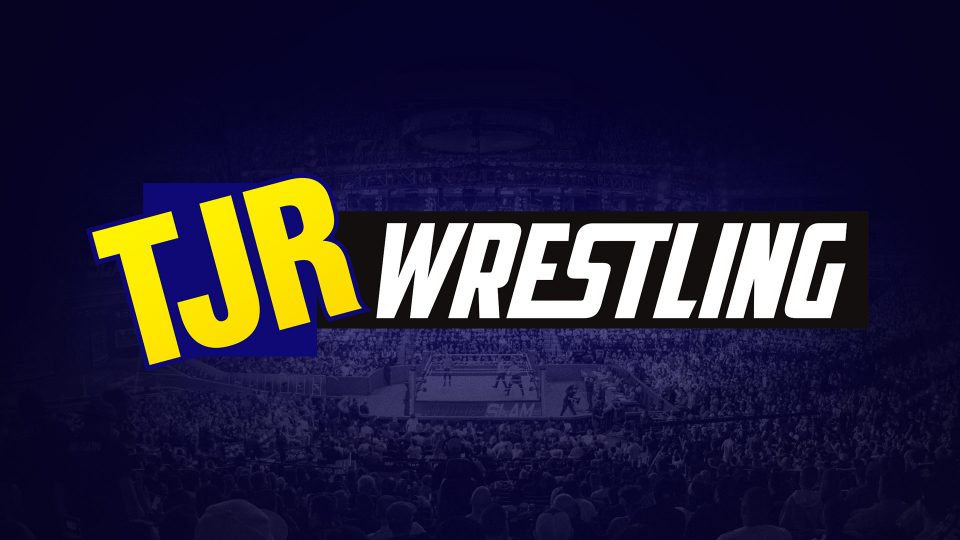 Welcome to my review of week eleven of season two of the WWE Mixed Match Challenge. The show took place on Tuesday, November 27 after Smackdown in Minneapolis.
As a reminder, the show airs on Facebook Watch in the US on the Mixed Match Challenge page and some other countries, but not in my country of Canada. It is added to WWE Network on Thursdays, and most weeks I use WatchWrestling for it.
The top Raw team will face the top Smackdown team at the December PPV called TLC on December 16. All Raw and Smackdown teams face eachother once, so there are at least four matches for every team. We also found out that the winners of Mixed Match Challenge get to be #30 in the men's and women's Royal Rumble match. They also announced the winners get to go on a trip anywhere they want.
This week's show is the start of the playoffs meaning if you win then you move on and if you lose, you're done. Let's get to it.
—-
The announce team for the show is Vic Joseph, Michael Cole and Renee Young.
The Mahalicia team of Alicia Fox and Jinder Mahal made their entrance with Samir and Sunil Singh joining them. No reaction from the crowd.
Ember Moon was up first for her team. She has a new partner because Raw's Braun Strowman is out with elbow surgery, so the story is that Baron Corbin replaced him with Curt Hawkins, who is on a 236-match losing streak, so Moon wasn't happy about it.
Analysis: The original team was Strowman and Alexa Bliss, but she was hurt too, so this team has been cursed by injuries. The whole season has been cursed by injuries, really.
Mahalicia (Jinder Mahal and Alicia Fox) w/Samir and Sunil Singh vs. Ember Moon and Curt Hawkins
Mahalicia are 1-3 while Moon and Braun Strowman were 4-0 as a team before Strowman was replaced due to injury.
Moon got a rollup on Fox, then Fox got a rollup of her own. Moon with a headscissors and Fox tagged in Mahal. Hawkins was reluctant to go in, but he had to go in because it's men vs. men on this show. Mahal took down Hawkins with a headlock with Renee mentioning the 1.3 billion people in India that the announcers are programmed to say during every Mahal match. Hawkins got back into it with a dropkick followed by a clothesline over the top to the floor. Hawkins slid out of the ring, knocked down the Singhs and Mahal kicked Hawkins off the apron to the floor. Mahal slapped on a headlock because this boring match needed another headlock. Mahal did some slam that wasn't shown (we could hear) because they showed Lashley, James and Rush getting ready backstage. Hawkins tried to fight out of another headlock, but Mahal hit a suplex for two. The crowd is dead quiet. Mahal with another headlock while hooking the left arm and Mahal hit a forearm. Hawkins with a kick to create space and he dumped Mahal over the top to the floor. Moon got the tag against Fox with Moon hitting a cross body block for two. Moon with a knee to the face like a Codebreaker and a corner back splash. Moon went for a DDT off the rope, Fox avoided it and got a sunset flip for two. Mahal back into it with a kick to the face for two. Moon went up top and she hit the Eclipse, but Hawkins tagged himself in by hitting her foot. Hawkins tried to pin Fox, which he's not allowed to do. Moon yelled at him. Moon jumped off the apron and hit The Eclipse on both Singhs on the floor. Mahal back in the ring, he picked up Hawkins and Mahal hit The Khallas on Hawkins for the pinfall win. That was it after 8 minutes and that's 237 straight losses for Hawkins.
Winners by pinfall: Mahalicia (Jinder Mahal and Alicia Fox)
Analysis: *1/4 Boring match. Watching Mahal and Hawkins makes me think this is the D show Superstars. Moon was exciting when she got into the match, but the guys were too involved in this match. It was a silly finish. Hawkins trying to pin Fox for about 30 seconds was ridiculous as well and makes him look like an idiot, which is his gimmick.
Mahal and Fox celebrated the win while Moon was upset with Hawkins outside the ring.
Analysis: I didn't expect Mahal and Fox to make the semifinals in this tournament. I doubt that would have happened if Strowman was healthy since Mahal and Fox were a joke team throughout most of this tournament.
Here are post match comments:
Next week we'll get both Smackdown matches: (2) Miz/Asuka vs. (3) Jimmy Uso/Naomi and (1) Jeff Hardy/Charlotte vs. (4) R-Truth/Carmella.
There was a backstage interview of Mahal and Fox with Fox taking credit for the win. Mahal said that these hands are going to take them to #30 in the Royal Rumble and onto WrestleMania and Fox said onto vacation. They left.
Mickie James, my favorite MMC participant by far, showed up to say that they came to dominate, so watch this.
Mickie James made her entrance first for the Country Dominance team. She is joined by her tag team partner "The Almighty" Bobby Lashley and his hype man Lio Rush.
Bayley made her entrance and she was joined by her tag team partner Finn Balor with both of them wearing red ring gear.
Country Dominance (Bobby Lashley and Mickie James) w/Lio Rush vs. Team B'N'B (Finn Balor and Bayley)
Country Dominance were 3-1 while Team B'N'B were 2-2 in the round robin portion of the season.
Lashley was going to start, but then he brought in Mickie, who squared off with Bayley. There were fans chanting "Mickie" as Rush distracted Bayley and James attacked Bayley from behind. James with a running kick to the face. James with shoulder tackles, the ref made her move back and James said "hands off the merchandise" at him, which was a Shawn Michaels line from the early-90s. That's awesome. James hit a neckbreaker followed by a leg scissors around the waist. The women got back up leading to a double clothesline spot. Balor got the tag meaning Lashley had to go in with Balor hitting a running forearm to the face. Balor with a double stomp to the midsection of Lashley with Rush freaking out at ringside. Balor went for a kick while on the apron, but Lashley caught him with an elbow to the head. Lashley knocked Balor off the apron and into the announce table. Lashley sent Balor back in the ring for a two count. Lashley drove Balor back first into the turnbuckle. Lashley ran around the ring going for a Strowman-like attack, but Balor blocked it with a Slingblade takedown. Balor was about to tag out, so James pulled Bayley off the apron to prevent the tag. Lashley back in with a shoulder tackle to the ribs. Balor with a rollup for two. Lashley charged in, Balor moved and Lashley went shoulder first into the turnbuckle. Bayley got the hot tag against James and she sent James into the apron. Bayley rolled James into the ring, Bayley with a jumping knee to the jaw, James avoided an attack off the ropes and James hit a flapjack to send Bayley into the mat. James up top and hit a Thesz Press into a cover for a two count, then Bayley countered that with a pin attempt for two. Mickie tried her DDT, Bayley fought out of it and Bayley hit a belly to back suplex. Bayley ran the ropes and Rush tripped her up. Balor sent Lashley out of the ring and he sent Rush out of the ring. Balor hit a somersault dive over the top to the floor to take out Lashley and Rush. That was a cool spot. Bayley sent James face first into the turnbuckle and then a Bayley to Belly suplex by Bayley led to the pinfall win for Bayley after about ten minutes.
Winners by pinfall: Team B'N'B (Finn Balor and Bayley)
Analysis: *** Good match that was taken seriously by the four competitors, which always helps the matches on this show that are sometimes treated like a joke. The finish was well done with Balor taking care of the guys while Bayley managed to finish off James. The result didn't surprise me since the heel team won the first match of the show. That was one of the better matches on this show.
Here's how the playoffs look:
Analysis: I think somebody made an error on those graphics because James/Lashley were the 2 seed with a 3-1 record and Bayley/Balor were the 3 seed with a 2-2 record, yet on the graphic they have the names reversed. It doesn't really matter, I guess. The story is that the 3 and 4 seeds moved on to the semifinals, which is a bit of an upset although with no Strowman, it wasn't really the #1 seed. I think Balor and Bayley will win their next match to move onto the finals at TLC. As of now, Balor isn't in a match at TLC while Bayley has had nothing interesting to do for months, so it makes sense.
Here are post match comments:
As a reminder of the matches for next week, here you go:
You're up, #TeamBlue!
🔵 @mikethemiz & @WWEAsuka vs. Jimmy @WWEUsos & @NaomiWWE
AND @JEFFHARDYBRAND & @MsCharlotteWWE vs. @RonKillings & @CarmellaWWE NEXT WEEK on #WWEMMC! pic.twitter.com/7oxR9cIycu

— WWE (@WWE) November 28, 2018
Analysis: Asuka and Charlotte Flair are both booked in the Women's Title TLC match at TLC (against Becky Lynch), so I'm not sure if either woman is going to make the finals of this show. It's possible that it happens like that and they work the MMC finals match early in the show, the women's TLC match is later. Jimmy Uso is likely working TLC with his brother against Sheamus and Cesaro. Jeff Hardy might have a match with Samoa Joe. Miz may not be on the card. R-Truth and Carmella are really in this for comedy purposes, so I doubt they win. I'm leaning towards Miz-Asuka making the finals and if they do make it. I'm not sure who will make the finals, but I'm thinking Balor and Bayley will win it all.
Balor and Bayley continued to celebrate the win with Balor picking up Bayley up in the air like in the Dirty Dancin' movie. Thanks to Michael Cole for that reference. It's probably his favorite movie.
That's all for this week's show. It went about 33 minutes.
Final Thoughts
The second match was pretty good as expected considering the performers. It was one of the best matches of the season. The first match was crap. If you like this show, watch the second match and skip the first one.
Thanks for reading. My contact info is below. Go Los Angeles Rams.
John Canton
Email mrjohncanton@gmail.com
Twitter @johnreport
Personal Facebook and TJRWrestling on Facebook