The John Report: WWE Live At MSG Special 10/03/15 Review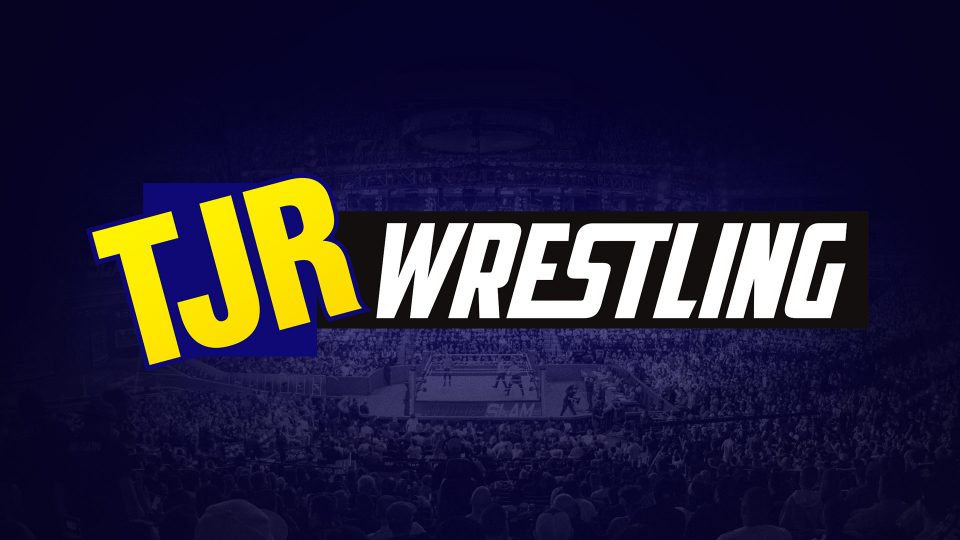 WWE Live at Madison Square Garden
October 3, 2015
From Madison Square Garden in New York, New York
A brief video showed some highlights of WWE's history in Madison Square Garden.
The broadcast started at 8pmET exactly. Sheamus entered for a match. The announce team at ringside is Rich Brennan, John Bradshaw Layfield and Byron Saxton. They announced a capacity crowd with over 19,000 people there.
Prior to the broadcast, there were dark matches with Zack Ryder beating Bo Dallas and Mark Henry beating Brad Maddox.
Rusev entered with Summer Rae. It's a tag match against Dolph Ziggler and Randy Orton.
The ring had a middle rope that was pink since it's breast cancer awareness month. The ring apron said "WWE Live" on it. There was a set with the WWE MSG logo on it.
Dolph Ziggler & Randy Orton vs. Sheamus & Rusev (w/Summer Rae)

This was originally going to be Rusev vs. Ziggler and Sheamus vs. Orton, but WWE must have changed it since both of those matches have been done so many times in the last few months. Orton started for his team, then Ziggler tagged in with a dropkick and splash in the corner. After a Sheamus distraction, Rusev caught Ziggler and slammed him for a two count. The heels worked together to ground Ziggler on their side of the ring. Fans were chanting "you look stupid" at Sheamus. There were a few teases of Ziggler nearing a tag, but Rusev cut him off with a body slam. Ziggler came back with a body slam of his own. Hot tag to Orton. Orton nailed Sheamus, who was now legal, with a spinning powerslam. The crowd was going crazy as Orton dropped Sheamus with a DDT off the middle ropes. Ziggler nailed Rusev with a superkick while he was on the apron. Sheamus took advantage of that distraction with a forearm smash on Orton. Sheamus missed a Brogue Kick, Ziggler got in a superkick and Orton nailed the RKO for the pinfall win on Sheamus after about 10 minutes.
Winners by pinfall: Dolph Ziggler & Randy Orton
Analysis: **1/2 It was a solid tag match where the good guys got the win clean, which is what is expected at a WWE live event. They did a good job of building up the hot tag and it ended soon after. I'm glad they did a tag match instead of singles matches because the singles matches would have felt too repetitive.
Post match, Rusev got on the microphone and called Sheamus a "stupid, dumb American." He went into the ring and told Sheamus he could have beat them himself. Rusev told Sheamus he's useless like Lana, so the fans chanted "what" at him. Rusev told Sheamus to get out of there. When it looked like Sheamus was going to leave, he ended up going back in the ring and nailed a Brogue Kick to knock out Rusev. Sheamus told Rusev: "How about you kiss my arse?" Then he left. Summer tended to the fallen Rusev.
Analysis: This really didn't feel like a face turn by Sheamus or anything like that. It was mostly about humiliating Rusev to make the fans happy.
A video package aired about Kane and Seth Rollins from Raw last week.
Kane was interviewed by Renee Young backstage. Kane was in a suit and he had crutches with him. He said he felt pretty good. Kane said he came for one reason and one reason only…Seth Rollins. He said that in his angry voice. Then he said he came to MSG to see Rollins vs. John Cena in a Steel Cage Match. He told Rollins that if he saw the demon lurking around MSG he'll come running…or hobbling. Then Kane left.
Analysis: I'm already tired of this angle.
Stardust vs. Neville
This is a familiar match. Neville was aggressive early, but then Stardust used a moment where the ref told Neville to back off as an opportunity for Stardust to nail a springboard kick. Huge clothesline by Stardust for a two count. Stardust slowed things down with a chinlock. When Neville tried to get going, Stardust nailed a running forearm to knock him down. With Stardust looking to attack Neville by using the steel ring post, Neville sent him face first into the post. Stardust missed a cross body block, then Neville nailed some kicks and a running boot to the face. Neville nailed a springboard moonsault outside the ring. Back in the ring, Stardust got back to his feet, countered Neville and nailed a Side Effect for a two count. Stardust picked up Neville's cape and put it on. He went up top with the cape on, went for a double axe, but Neville punched him in the gut and kicked him in the face. Neville went up and nailed the Red Arrow for the pinfall win after eight minutes. No ESPN shoutout by JBL this time.
Winner by pinfall: Neville
Analysis: **1/4 A good match like usual from them. As I wrote in the preview and have commented on elsewhere, it's a show where the good guys are going to get the win for the most part on a live event like this. These guys are so used to working together that they have built up a good chemistry. It didn't go long enough to make it a special kind of match.
Paul Heyman was interviewed by Renee Young backstage. He did a big introduction for himself while adding that this place (MSG) is special. He compared Big Show compared to the Boston Celtics, but said that his home team will be on offense tonight because the home team is Brock Lesnar. He said tonight, MSG becomes "city hall" to Suplex City. He said tonight it's about his beast…Brock Lesnar.
Analysis: They could have done that in the ring and it would have meant a lot more, but doing it backstage is just fine too.
A commercial aired for the WWE NXT behind the scenes show called WWE 24 that is coming to WWE Network on Monday after Raw, which is a look at the NXT Takeover Brooklyn show from late August. I'm looking forward to that.
A video aired showing some diva issues of late.
Paige, Charlotte & Becky Lynch vs. Nikki, Brie & Alicia Fox
Even though Paige has been a jerk for over two weeks, Becky and Charlotte are still teaming with her. Lynch started with Fox and then Paige tagged herself in. Fans were chanting "we want Sasha" for Sasha Banks, but she's at the other WWE live event in Maine. The announcers didn't acknowledge the chant. The heels isolated Lynch. Charlotte didn't tag into the match at this point, so they were building up to that hot tag. Running knee attack by Brie on Lynch. Nikki got in a cheap shot on Charlotte, which is a good heel move. Lynch got a rollup and then tagged in Charlotte. Crowd was going wild as Charlotte nailed Nikki with chops, a neckbreaker and a Spear. Charlotte wanted to apply the Figure Eight, but Paige tagged herself in. Charlotte yelled at her, so Nikki took advantage with a clothesline. Team Bella worked over Paige in their corner with some quick tags. Paige nailed a boot to Nikki's face and then they did a double clothesline spot. Paige went for the tag, but both Becky and Charlotte jumped off the apron. They refused to tag. Paige was stunned. Crowd let out a big "oooohhhh" reaction. Nikki hit Rack Attack on a stunned Paige for the pinfall win. The match went nine minutes.
Winners by pinfall: Team Bella
Analysis: **1/4 That was a surprising twist to end the match. I figured it would be a win for the babyfaces, but the storyline continuity made sense with Charlotte and Becky walking out on Paige. They don't trust her anymore and they wanted her to know what it was like. The crowd reacted to it in a good way. I liked that it led right to the finish with Nikki hitting the Rack Attack instead of doing some cheap rollup or something else to end it.
Post match, Paige did a promo in the ring. She said she can't believe her teammates would do this to her. She said she is their best friend. She claimed that she would never do anything to her teammates like that. She said she didn't know if she can forgive Charlotte or Becky and then Paige left angrily.
Analysis: She'll make a good whiny heel once they really push her turn.
A commercial aired for WWE's support for breast cancer awareness month. It's the same thing they do every October.
A video aired from last week's Raw and Smackdown that set up Roman Reigns vs. Bray Wyatt in a Hell in a Cell match at the HIAC PPV on October 25.
Chris Jericho entered for an Intercontinental Title match. He's sporting a bit of a beard. He got a huge ovation from ovation. He said that tonight is the 25 year anniversary of Chris Jericho in this business. He said that October 3, 1990 in Alberta was his first match against Lance Storm, who is at ringside. There's Jon Stewart with his son as well. He spoke about how when he was about 3 years old he would sit in that building watching his dad Ted Irvine playing for the NHL's New York Rangers. He pointed out Storm, he mentioned Don Callis (former The Jackyl/Cyrus) and Lenny St. Clair at ringside. Jericho said that he can win the IC Title for an unprecedented tenth time tonight. He ended it with his promo about things never, ever being the same again.
Analysis: Good promo from Jericho, who is one of my favorite wrestlers ever. I think it's cool that he was able to bring in his oldest friends from the business with him.
The IC Champion Kevin Owens entered for the match.
Intercontinental Title: Kevin Owens vs. Chris Jericho
Here's a fresh match. They actually had several live event matches together in the last few months, but this is the first time televised. Jericho was aggressive early on, but Owens was able to slow things down. Owens hit a running senton for two. Jericho got some offense in with a chop off the top rope. Owens kicked away when Jericho tried the Walls of Jericho, so Jericho came back with an enziguiri kick for two. Owens nailed Jericho with a clothesline for a two count. They each went for their finishers, neither guy got it and Owens nailed a package into a slam for two. Jericho connected with a bulldog and went for the Lionsault, but Owens got his knees up. Owens nailed a cannonball splash in the corner. Owens went up top for a Swanton, but Jericho countered with his feet up. The amount of counters in this match is pretty awesome. Jericho applied the Walls of Jericho in the middle of the ring. The crowd was hot for this. Owens crawled to the bottom rope to break the hold. Owens got a rollup for a two count. Jericho came back with a Codebreaker. He wasn't able to cover right away, but when he crawled over, Owens got his hand on the bottom rope at the count of two. Owens went for the Popup Powerbomb and Jericho countered it into a hurricanrana. Jericho went for the Walls of Jericho, so Owens poked Jericho in the eye (the ref didn't see it) and Owens did an inside cradle to win the match after nine minutes.
Winner by pinfall: Kevin Owens
Analysis: ***1/4 That's the best match of the night so far. I wish they got about 15 minutes because they could have done so much more. I like that they did a lot of counters to their moves and it all looked great. Jericho's still very good for a guy that's nearly 45 years old. Owens always has great matches, so I'm not surprised that this was a lot of fun. The finish wasn't clean by any means, but that's fine with me because Owens is a perfect heel champion. They could always go to this feud on television because the story of Jericho going for his 10th IC Title is a good one. I hope they have more matches soon.
There was a commercial for the behind the scenes NXT show called Breaking Ground that's coming to WWE Network with the first episode on October 26.
Big Show was shown backstage making angry faces as he gets ready for his main event match.
A video package was shown setting up The New Day against The Dudley Boyz.
The tag team champions The New Day did a promo on their way to the ring. Xavier Woods had a trombone with him of course. Big E welcomed us to the final night of the Dudleys goodbye forever tour. Kofi Kingston mentioned Bubba Ray shoving Devon for no reason and then they all did "Whassup" by saying it was random television reference the 1990s. Kingston wondered about their glasses with no lenses, so they showed a fan with that look and the crowd cheered. They also said "shame" repeatedly as they mentioned the Dudleys putting Woods through a table and ruining tables. They started a "save the tables" chant. The Dudleys entered at that point.
Analysis: Fun like usual from The New Day. The "Whassup" thing is from a famous Budweiser commercial in case you don't know.
Tag Team Championship: The New Day's Big E & Kofi Kingston (w/Xavier Woods) vs. The Dudley Boyz
The announcers are putting over the story that the Dudleys grew up going to shows at MSG so it would be huge for them to win their 10th tag title in MSG. The Dudleys were on fire early on. Big spot with Bubba taking down Big E with a power slam. Devon got a splash on Kingston with a two count. Big E nailed a body slam on Bubba, but then Bubba nailed a slam on Big E. They set up for the Whassup spot, but Woods knocked down Devon while Kofi was distracting the ref. Big E took down Bubba, which led to the heels working over Bubba in their corner. Woods was talking trash and playing on the trombone while his partners dominated Bubba. Big E nailed a back elbow to stop Bubba from a comeback, which led to Woods yelling "tricep meat" for it. Big E missed a running splash, so Bubba tagged in Devon and Kofi tagged in as well. Huge shoulder block by Devon and then he wanted a neckbreaker on the ropes, but Big E distracted. The Dudleys came back with a 3D, but Woods ran in the ring and attacked Devon when he was trying to pin. The ref called for the disqualification after eight minutes.
Winners by disqualification: The Dudley Boyz (New Day are still champions)
Analysis: **1/2 The match was okay for the time given although I thought they could have built up the hot tag and set up the 3D better. It came out of nowhere, so it wasn't as big of a moment as it could have been. The crowd was into it, but not as much as I expected.
Post match, The New Day set up a table in the ring. Kingston said they were still tag champs while Woods was playing the trombone. They set up Devon for their finish, but Bubba saved Devon. The Dudleys sent Big E and Kofi out of the ring. Woods tried to get away, but the Dudleys stopped him and put him through the table with the 3D.
Analysis: That was what I expected and I'm sure many of you reading this expected as well. The Dudleys won the match, but not the titles and then they still got the revenge by putting Woods through the table. The rumor is it might be a Tables Match at the Hell in a Cell PPV on October 25 although that's not a sure thing. There will obviously be another match, though.
Jon Stewart was shown with his son at ringside. As I mentioned earlier, he was sitting beside Lance Storm.
The video package aired for Brock Lesnar vs. Big Show. A lot of people thought this match would be last, but I guess they went with Cena/Rollins last because it's a cage match.
Big Show entered first. There was a huge ovation for Brock Lesnar, who entered along with his advocate Paul Heyman.
Brock Lesnar (w/Paul Heyman) vs. Big Show
Lesnar tried to take down Show, so Show tossed him over the top to the floor. Wow. That looked impressive by both guys with Show tossing him and Lesnar taking that kind of bump. Lesnar smiled. Fans were chanting "Suplex City" as they faced off in the ring. Show was dominant with some shoulderblocks. Lesnar wanted a suplex, but he couldn't do it. Show nailed three Chokeslams in a row with Lesnar getting up quickly each time and Lesnar kicked out at two. Lesnar avoided the KO Punch and nailed a German Suplex. Lesnar nailed another German Suplex. Huge reaction for those suplexes. There's a third German Suplex by Lesnar. There's a fourth German Suplex by Lesnar. Lesnar nailed the F5 and covered for the win after five minutes.
Winner by pinfall: Brock Lesnar
Analysis: *1/2 A short match to put over Lesnar in a huge way. Those German Suplexes were very impressive. Show got in some nice offense with the multiple Chokeslams, but nobody believed he was going to win no matter how hard WWE tried to build him up. Lesnar's feats of strength are always awesome to see.
Post match, they advertised Lesnar appearing live on Raw this Monday.
It looked like Lesnar was leaving, but then Lesnar went back to ringside to go after Big Show. Lesnar gave Show an overhead belly to belly suplex. Lesnar nailed another F5 to send the giant down again. Lesnar left for good this time.
Analysis: I guess the idea is that they wanted to do a short match, but wanted to keep Lesnar on the show a bit longer, so that's why they did the post match attack. The crowd didn't seem to mind.
The camera was on Show as he got back to his feet. He was selling the attack while also looking disappointed about the loss. When ring announcer Eden said "let's hear it for Big Show" there were some cheers, but it looked like Show wasn't interested in that.
A commercial aired for the NXT Takeover Rival show on WWE Network on Wednesday. I'm going to be in Orlando for it and I'm very excited.
The steel cage was lowered for the main event. A video aired from SummerSlam when Jon Stewart and a steel chair helped Rollins beat Cena. Then they showed Night of Champions when Cena won the US Title back from Rollins.
The WWE Champion Seth Rollins entered for the main event. His title is not on the line. John Cena entered with the US Title and his orange shirt he's been wearing of late. It took about ten seconds for JBL to call him "big match John" like he usually does. Cena hugged Betty Skaaland at ringside and stared at Stewart at ringside.
United States Championship Steel Cage Match: John Cena vs. Seth Rollins
It was mentioned by Brennan that you can "only" win by pinfall, submission or escape the cage. JBL said "that's a lot of ways to win." Yes it is and I hate it. It should just be escape the cage only. Rollins tossed Cena into the cage. Rollins got a nearfall. Then he asked for the door to open, but Cena stopped him. They battled on the top rope with Cena nailing a bulldog off the top for a two count. Cena tried to climb out, but Rollins brought him down. The dueling "let's go Cena/Cena sucks" chants started up as Cena nailed a dropkick. Cena tried to climb again, but Rollins took him down and nailed the slingblade neckbreaker for two. Rollins was grating Cena's face against the cage. Rollins went to climb, so Cena put him on his shoulders and brought him down with a face first slam. They battled on the top rope, Rollins got knocked off and when Cena jumped off the top, Rollins countered into a Powerbomb for two. Nice move there. Rollins whipped Cena face first into the cage. Cena came back by tossing Rollins into the cage. Cena did his shoulder blocks as well as the spinning suplex. Rollins kicked him in the face to counter the hand gesture. Rollins tried to get out the door, but Cena stopped him and Rollins nailed an enziguiri. In the time it took to cover Cena for a two count, he could have got out the door to win. That's my problem with the rules. Oh well. That's just how WWE is with these things.
Rollins signalled for the Five Knuckle Shuffle, but Cena blocked it, hit the spinning slam and connected with the FKS. Rollins escaped the AA, but Cena was able to come back with the STF submission. Rollins tried to crawl out the door. His hand hit the floor. Cena brought him back in the ring. They each tried to get out of the ring and then Rollins ended up slamming the door on Cena's face for a two count. Cena did the slingshot, so Rollins landed on the top rope and climbed up the cage. Cena climbed up after him. Rollins was knocked down and then went back up to bring Cena back in. Rollins did a superplex into the suplex into a slam spot that he's done a few times. Cena kicked out at two. Rollins climbed the cage, was nearly down and Cena stopped him. They did a slugfest at the top of the cage. Cena slammed Rollins off the ropes and then Cena nailed a Tornado DDT off the top rope for two. Cena tried to go out the door. Rollins leaped to the top and kicked the door into Cena's face. Rollins tried to climb down, so Cena brought him down. Rollins slipped out of the AA with two superkicks for a two count. Fans were chanting "this is awesome" for them. Cena applied the STF on Rollins again. Rollins countered that into a crossface submission. Cena fought out of it with an AA attempt, so Rollins nailed him with a punch to the balls to counter it. No disqualification in a cage match. Rollins climbed to the top. Kane's music started up.
Kane walked to the ring in his red and black outfit with the mask as well as fake hair. No limp of course. Rollins was nearly down the cage as he waited there for about 10 seconds, but Kane was there. Rollins ended up standing on the top of the cage and went for a Frog Splash. Cena moved, nailed the AA and covered Rollins for the win after 23 minutes.
Winner by pinfall: John Cena
Analysis: **** A great match from them like usual. When they get over 20 minutes they're going to put on a four star (out of five) match like they did here. Cena and Rollins are awesome performers. They've had so many matches in the last few months and have had a lot of televised matches as well. This was the same sort of match they always do except there was a steel cage to make it stand out more. What the steel cage provides is the chance to do some of the same things except also adding in near cage escapes along with the nearfalls. I'm not a huge fan of the ending because it makes Rollins look like an idiot because he had plenty of time to actually climb down to win the match. Having him wait there for 10-15 seconds while Kane walks to the ring looked awful. I'm also not a huge fan of Rollins losing so many matches on television (this counts), but that's the way WWE wants to book him as the champ.
Cena celebrated his win and went backstage to go watch some Total Divas. I added that last part.
Post match, Demon Kane went into the ring to attack Rollins. Rollins tried to escape, but Kane stopped him and nailed a Chokeslam. Kane hit a Tombstone. Kane posed with the WWE Title, left it on a fallen Rollins and left. The show ended at 10:23pmET.
Analysis: A predictable ending to once again put over Kane as a huge threat to Rollins.
Three Stars
1. Seth Rollins
2. John Cena
3. (tie) Chris Jericho
3. (tie) Kevin Owens
Final Thoughts
It was a televised house show with no surprises. The matches were mostly predictable and there wasn't anything that I'd call "must see" either. If you missed it, you really didn't miss a whole lot although I think the Owens/Jericho and Cena/Rollins matches are both worth watching.
I like when WWE shows live events on WWE Network, but it should only be every three months or so. Doing them more often would be overkill. The last one was in Japan in July. The next one might be in January or perhaps another time. I'm fine with that. Of course if they want to do more that's fine because it's not like we are getting charged more with WWE Network. I don't have a problem with more wrestling.
It was a fun show, but not a must see event by any means.
Thanks for reading.
John Canton –mrjohncanton@gmail.com
Twitter@johnreport