The John Report: WWE Hell In A Cell 2010 Recap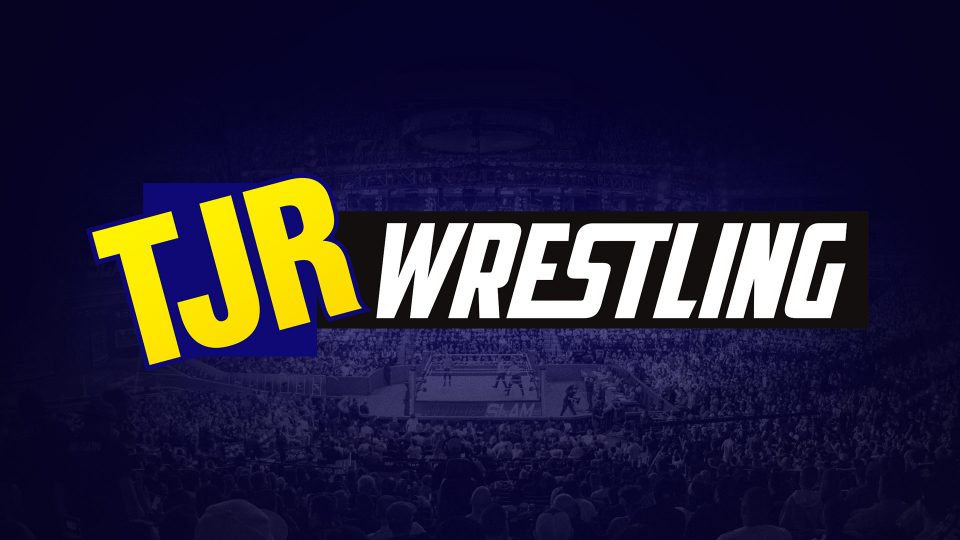 From October 4, 2010.
Live from Dallas, Texas. The Dallas crowd is usually pretty good and on this night they didn't disappoint. The announcers are Cole, Lawler & Striker. I love how clear it is that Lawler doesn't like Striker.
US Title: Daniel Bryan d. The Miz & John Morrison in a Submissions Count Anywhere Match (***1/2)
Good choice for an opener. They brawled all over the arena. The chemistry was pretty solid. I would love a 15 minute singles match featuring Bryan vs. Morrison although I have no idea if we'd ever see that on Raw. My assumption for this match was that Morrison was inserted to be the guy that taps out to Bryan. The big spot was Morrison leaping off a part of the stage onto Bryan & Miz. It worked in this setting because it wasn't a pinfall match, so they could do that without it being a realistic ending. I marked out for the Cattle Mutilation by Bryan although Lawler & Cole completely buried the move while Striker explained it. They had Alex Riley show up and interfere to prevent Miz from tapping. He was taken out by Daniel Bryan, who shoved him off the stage and onto a cameraman in the area. Bryan was able to put the LeBell Lock onto Miz while on the ramps and he tapped out for another clean loss to Bryan. Even Cole put Bryan over saying he's the real deal although he's still a nerd. Yes, Michael Cole calling somebody else a nerd just happened.
I would have preferred it if this was a singles match although Morrison is obviously a good worker too. I was fine with it. I'm a little surprised Miz tapped clean again. I thought they were really protecting him for his main event run. I also thought he was going to cash in MITB on this show. Of course by the end of the show it made sense that he didn't, but I figured they were going to him his heat back somehow.
Hell in a Cell WWE Title: Randy Orton d. Sheamus (***1/2)
They got over 20 minutes. The main focus was Sheamus working on Orton's rib cage, which Striker pointed out was smart strategy because it would make it harder for Orton to do the RKO. Sheamus hit him with the Brogue Kick a couple of times for good false finishes. Did anybody think Sheamus was going to win? How many people win their title rematches? They had Sheamus use a steel chair to work over Orton's back and they also brought in the steel steps. The big spots were done smartly because when Orton hit a powerslam (stop calling it scoop slam, Cole) on the steps the crowd popped huge. Eventually he won with the RKO on the steps while the crowd was chanting "RKO." That was pretty cool. There's no denying that Orton is over huge with the fans. Now who is his next challenger? Post match, he scaled the cage with the belt and posed with it on there for a nice visual.
Backstage, Josh talked to the girls from NXT 3. Then they got pushed aside by the Nexus. They basically said Cena will have to join them after the match.
It was Alberto Del Rio time. "My name is Alberto Del Rio, but you already knew that." I love this guy. So does Michael Cole. That's a shame. He came out to cut a promo, bragging about beating up Rey and Christian. Edge came out. He's here to crusade against stupid things. That's a long list. Jack Swagger came out wondering why a Canadian and Mexican were arguing when there was an All-American American there. More trash talking ensued. The heels jumped Edge. Del Rio bailed while the GM buzzed in to make an announcement. Cole read it off the sheet of paper that was on the laptop. Why do they do an over the shoulder shot like that all the time? I don't understand why they want to make themselves look like idiots. Tomorrow on Raw Edge will issue an apology to the anonymous GM. Tonight? He has to face Jack Swagger. Is it a logic hole that Raw's GM can put a Smackdown wrestler like Swagger into a Raw wrestler like Edge? Sure it is. And in a few weeks they'll want you to think Raw vs. SD at Bragging Rights is a big deal.
Edge d. Jack Swagger (**1/4)
Good match. Nothing special, though. It felt like a 10 minute Smackdown match that had the obvious clean booking. Edge won clean with the spear. I'd be fine with Edge vs. Del Rio down the road although they still need to do Rey vs. Del Rio at a PPV soon. I assume Edge turned face because they realized on the Smackdown side they are very thin on the babyface while they have a lot of young heels. With Christian out it makes a lot of sense to move Edge over. I assume that will be done formally in a matter of weeks.
Backstage, the Nexus guys except for Wade Barrett were strategizing. Otunga said he had a plan that would not get them disqualified. The other guys seemed skeptical. This segment was brought to you by guys who reveal their strategy on camera.
Wade Barrett d. John Cena (***)
The big point here was the Nexus guys standing at ringside. Barrett told them not to ruin it. The babyface WWE crew came out led by Big Show. I noticed Chris Masters in the beatdown of Nexus. I want a refund. I'm paying for quality! If I was paying. Since I'm not it stays in here as a good joke. The work was good. Barrett hit the Wasteleand, which Cena kicked out of and then Cena hit the Attitude Adjustment. I really thought that was it, but they had Barrett kick out. How often has that happened? Cena put him in the STF. He was about to tap when a "fan" ran into the ring. The ref and security tackled him. While they did that another fan hit Cena in the head with a weapon. Barrett covered for the win. The announcers acted like they didn't know who the "fans" were even though you could see the first one was Michael McGillicutty (runner up on NXT 2) and Husky Harris, who is also from NXT 2.
They did a good job of putting over what this means. Cena joining Nexus against his will is a good angle. It doesn't mean he has to be a heel. It just means he has to work with the heels. I think he'll be the reluctant babyface that has to work with the heels for now. They had to do it to create some buzz and get people talking. I'd imagine the ratings will be better tonight. The announcers sold shock for the whole thing, busting out the SERIOUS VOICES~! to put over how big it was. The problem with the announcers is Cole roots for pretty much every heel except for the ones against Cena, Orton & Undertaker. I don't like the inconsistencies. Also, will this lead to some of the NXT 2 guys coming in to join Nexus? Could happen.
Paul Bearer said he's waited six years to formulate his plan. I guess this was their way of teasing a heel turn since the whole "buried in cement" angle.
They had a video about WWE's charity work with Make A Wish. They should have had a "VOTE LINDA" picture at the end. I wonder if Cena will do the same amount of charity work if he's a heel.
Divas Unified Title: Natalya d. Michelle McCool via DQ meaning Michelle keeps the belt (*)
Unlike every other match on this card this was short. They booked Natalya strong. Natalya had McCool in the Sharpshooter, Layla threw her shoe in and that caused a DQ. A shoe toss is enough for a DQ? I understand booking the DQ finish, but tossing a shoe is a little weak. Why not have Layla gouge her eyes, then run away or something? I understand wanting to keep Natalya looking tough, but tossing a shoe that barely made an impact is a little lame. The chemistry was good between Natalya & Michelle for the five minutes they got. I'd expect a rematch at Bragging Rights or Survivor Series with Natalya winning. From there? Natalya defending against a heel Beth would be nice.
HIAC World Title: Kane d. Undertaker (**1/2)
Paul Bearer's there outside the cage. It was really slow for the first 10-15 minutes. The crowd was pretty quiet for much of it. It was basically a standup brawl. I liked their match at Night of Champions better. Kane was able to hit him with a chokeslam for a two count. Undertaker fought back, went for a Tombstone, but Kane countered and hit a Tombstone of his own. Undertaker kicked out. Kane was pissed, so he decked the ref with a punch. That was the cue for the finish. The door opened and Paul Bearer walked inside the cage so he was at ringside now. Kane stalked him inside the ring and told him he should have stayed buried. Undertaker sat up to save Paul. He gave Kane a chokeslam. He signaled for the Tombstone and some cheesy pyrotechnics went off in the building. That was lame. I understand doing all the sci-fi bullshit, but in the middle of a match? No. Bearer held up the urn, then flashed it in front of Undertaker and a light blinded him. He gave Kane the urn. They stood there for a few seconds and then Kane hit him in the face with it. He finished him off with a chokeslam.
Kane and Bearer walked out together. Michael Cole asked why would Bearer come back only to destroy him again? Probably because Undertaker nearly killed him in cement six years ago in one of the worst angles in company history. I'm surprised we're allowed to remember that. Now Kane has beaten Undertaker twice. Will Undertaker get another title shot? Probably. Would anybody else get title shots even though they lose two title matches? I don't think so. I guess this is the way to keep the feud going until a potential Buried Alive match at Survivor Series. That's Undertaker's 20th year anniversary.
Three Stars of the Show
1. Randy Orton – I thought it was best singles match as a babyface.
2. Daniel Bryan – The dude is a machine.
3. John Cena – He worked his ass off, made Barrett look good and sold the finish really well.
Final Thoughts
7 out of 10.
It was a good PPV with strong wrestling for much of the show. We had three big matches in the three star range, which is definitely a good thing and it was good in terms of creating buzz. With Cena joining Nexus against his will and Paul Bearer turning on Undertaker it gives both shows something to talk about going forward. I would recommend the show for the decent wrestling as well as the big news that happened. You don't get that on every PPV.
I know people will complain about the lack of blood. It's been over two years now. You should be used to it. I remember Edge vs. Undertaker HIAC at Summerslam 2008 being a PG match too. You can have really good HIAC matches without it. I think blood would have enhanced Orton/Sheamus to be honest, but it's not a necessity. I'm not about to bitch about it like most people tend to do.
I think WWE has dropped the ball with CM Punk. He's as good a performer as there is in the company and he needs to be in a meaningful program.
Lastly, I miss Chris Jericho. Big time. At least I have the DVD, which you should all buy.
Thanks for reading.