The John Report: WWE Cruiserweight Classic 07/13/16 Review – Week 1 of 10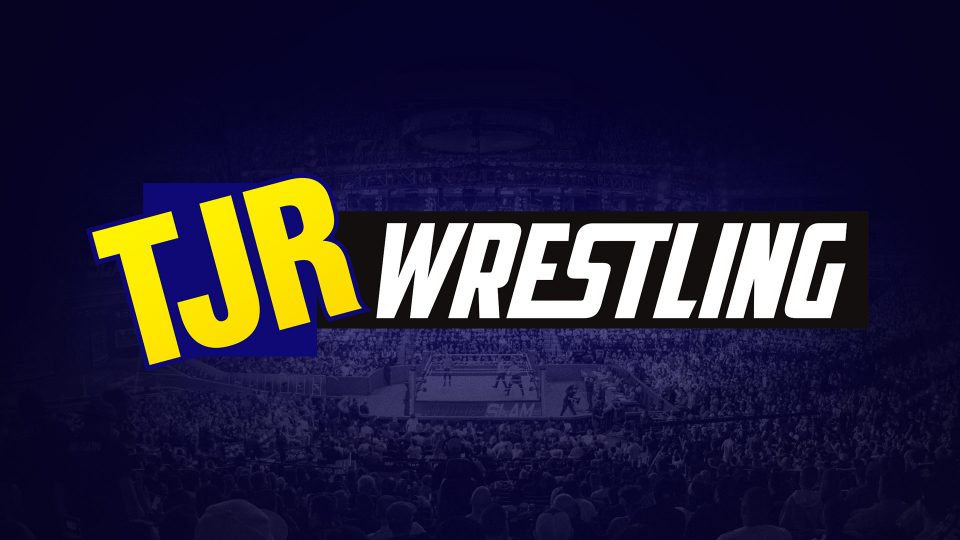 There was an opening video package narrated by Triple H welcoming us to the Cruiserweight Classic.
The basic info you need to know for the tournament is that there are 32 men in this tournament that will air over the course of the next 10 weeks. It's taped at Full Sail University in Orlando where they tape NXT. The other rule is that they all have to weigh 205 pounds or less to fit in as a Cruiserweight. All of them were weighed in before the tournament.
The announce team of Mauro Ranallo and Daniel Bryan welcomed us to the show. Bryan said he was so excited about this tournament while noting that he's been in the ring with a lot of these guys.
Corey Graves was in the Cruiserweight Classic "control center" talking about the matches to come later in the show.
There were brief video packages introducing us to Gran Metalik representing Mexico and Alejandro Saez from Chile.
The main colors for the tournament are purple, silver and black. Those are the colors in the ring.
Gran Metalik (Mexico) vs. Alejandro Saez (Chile)
The referee for the match is Charles Robinson. He made them shake hands and the bell rang. It's presented like a boxing or MMA match. The announcers noted that Saez lost 30 pounds in order to make the weight limit. Saez with a basement dropkick gets two. Saez hit a springboard dropkick for two. Metalik did an acrobatic cartwheel, then a spin kick and a springboard dropkick. Metalik with a springboard tope con hilo as Bryan yelled out in excitement and Ranallo noted he hadn't seen that using a springboard. That was amazing. Back in the ring, Metalik walked across the top rope and nailed a top rope splash for two. Saez knocked Metalik off the apron to the floor. Saez with a Shooting Star Press onto Saez on the floor. Back in the ring, Saez missed a corkscrew splash. Metalik with a corner clothesline and fireman's carry into a Fisherman's Driver for the win after about five minutes of action.
Winner by pinfall: Gran Metalik
Analysis: **1/4 That was a solid match with some big spots and a few "wow" moments thanks to Metalik. I was very impressed by Metalik's offense. I knew a bit about him while not knowing anything about Saez. Give Saez credit for going all out and trying to make a strong impression. I was expecting a bit more time for the match, but they did a good job of making the most of it.
Post match, both guys were in the ring with the ref raising Metalik's hand. It's something you see in boxing, but not in WWE.
Up next is Ho Ho Lun vs. Ariya Daivari. They showed video packages about both guys with Ariya noting his brother was in WWE as (Shawn) Daivari.
Ho Ho Lun (China) vs. Ariya Daivari (Iran)
For the pre-match handshake, Daivari refused the handshake since he's the heel here. Lun with a dropkick early on. Daivari came back with a leaping neckbreaker to take control. Daivari missed a corner attack, but then he came back with a flying knee to the face – way to do a Triple H move. The crowd was chanting for Ho Ho as Daivari worked on the back with some knee attacks. Lun ducked under a roundhouse kick, but then Daivari nailed a spinning kick for the two count. Daivari slapped him the face, but Lun came back with a spinning heel kick. Lun with a missile dropkick off the middle ropes. Daivari with a roaring elbow took him down. Daivari up top, he missed the splash and Lun nailed a knee to the back of the neck followed by a superkick for two. Lun with a bridging German Suplex and it's enough for the win after five minutes.
Winner by pinfall: Ho Ho Lun
Analysis: ** There was more of a story with this match because Daivari played the heel role well. Lun's offense was okay, but he really didn't get to do that much. I thought Daivari was the more impressive of the two men despite losing. It's easy to see why WWE would put over Lun since he's an underdog from China and it's a good story to see him get some wins in this tournament.
Up next is Clement Petiot from France vs. Cedric Alexander from the United States.
(Commercial – It was hyping up the WWE Draft on Smackdown Live on July 19 on USA Network.)
Video packages aired from Petiot and Alexander. Petiot said that he was trained by Lance Storm. Cedric is from Charlotte, NC and mentioned people always think of Ric Flair from there, but he wants people to think of him too.
Clement Petiot (France) vs. Cedric Alexander (United States)
I know Alexander from his work from Ring of Honor. He's a talented guy. The crowd knows him too because he was cheered a lot. I've never seen Petiot in a match before. During the handshake, Petiot grabbed him and they had a staredown.
Alexander with a couple of arm drags early on. Very impressive reverse hurricanrana and a perfect dropkick to the face. Petiot slowed it down with a knee to the face. Snap suplex by Petiot and then a hard whip in the corner by Petiot. A gutwrench suplex by Petiot earned a two count. Nice kick to the back of the head by Petiot and then a running knee to the face gets two. Alexander snapped Petiot's neck into the ropes. Leaping clothesline off the top by Alexander. Alexander nailed two forearm smashes, then they each countered moves and Petiot nailed an impressive Discus clothesline for a two count. Really nice job selling that by Alexander as he did a flip onto his stomach. Such a great athlete. Alexander with a Lumbar Check (belly to back suplex into double kneebreaker) and that's enough for the pinfall win after six minutes.
Winner by pinfall: Cedric Alexander
It was noted by Ranallo that Alexander left Ring of Honor to enter this tournament. It's nice of them to mention things like that because it's true and you don't always get that on wrestling shows.
Analysis: *** That was a really good match with Petiot in control for much of it and Alexander's comeback was great. I'm really impressed by Alexander. His selling is great. He's an athletic guy that is able to work a technical style while also hitting the impressive moves that make people really take notice. I think WWE is going to sign anywhere from 5-10 guys from this tournament to full time contracts and Alexander will be one of them. Petiot impressed me as well. He's got a lot of good technical wrestling skill and I think if he keeps working at it he'll catch on somewhere in American wrestling soon.
The announce team of Ranallo and Bryan talked about the main event with Bryan talking about how Kota Ibushi is one of the best wrestlers in the world.
For the video package, Ibushi talked about how he wants to make the crowd happy and that WWE is a new audience for him, but he's confident he'll make them happy. Shawn Maluta noted he grew up around his uncle Afa and how he's from the Samoan Dynasty of pro wrestling.
There was a good reaction for Ibushi, who had a lot of success in Japan. Bryan talked about how he met Ibushi in 2008 and he could not believe how hard he could kick. I've seen some Ibushi matches while I've never seen Maluta before.
Kota Ibushi (Japan) vs. Sean Maluta (American Samoa)
Ibushi with a hard kick early on. Maluta got some offense in, but then Ibushi dropped him with a stiff kick to the chest. Maluta went for a top rope splash early on, but Ibushi moved. Ibushi with a springboard missile dropkick. Ibushi with an overhead suplex. Maluta went to the top rope, he jumped off and gave Ibushi a Codebreaker. What a great selling job by Ibushi as he flipped backwards while falling to the floor. Maluta did a somersault flip over the top rope while stumbling a bit on the ropes, but he connected enough to make it work. It looked like he didn't jump out of the ring enough to reach Ibushi, but he was able to land far enough to crash on top of Ibushi. It looked good enough. Maluta with a chinlock back in the ring.
Maluta nailed a kick to the head followed by a neckbreaker for a two count. Ibushi came back with an impressive dropkick to start his comeback. Ibushi nailed Maluta with several hard kicks to the chest and then a standing moonsault for a two count. They fought on the ropes, Maluta knocked him off and then Ibushi nailed an incredible Pele Kick while Maluta was on the top rope. Wow! That was incredible. Ibushi jumped over the top rope and nailed a moonsault off the middle ropes onto Maluta on the floor. This guy is so good! He makes it look so easy. Ibushi was going for more offense, Maluta broke free and Maluta nailed a Superkick for two. Bryan and Ranallo went crazy freaking out about how it was almost over. Maluta missed a kick, Ibushi with a roundhouse kick and then a Last Ride Sitout Powerbomb for the victory after 10 minutes.
Winner by pinfall: Kota Ibushi
Analysis: ***1/2 That was a really good match that was around ten minutes long. They went move for move the whole way with only one rest hold spot by Maluta. Ibushi's offense late in the match was awesome with the Pele Kick and the moonsault to the floor. There aren't a lot of guys that can do moves like that and make it look so easy. Ibushi finished it in impressive fashion. I've never seen Maluta in action before, but I think he had a good showing even with that one dive to the floor that didn't connect perfectly. He's obviously got wrestling in the blood, so I hope he keeps improving and I think he'll get to WWE one day.
While Ibushi hasn't officially signed a WWE deal, it's likely that he'll be a part of WWE full time after this tournament. He's one of the main favorites to win the tournament along with Zack Sabre Jr. I'm picking Ibushi for the win because I think he's already got a WWE deal, so it would make more sense for him to win.
Post match, Ibushi and Maluta shook hands. Ibushi faces Alexander in the next round. Ibushi posed to end the show.
The matches up next week according to Corey Graves:
Tajiri vs. Damien Slater
TJ Perkins vs. Da Mack
Mustafa Ali vs. Lince Dorado
Akira Tozawa vs. Kenneth Johnson
The broadcast ended with some highlights from the four matches earlier in the show.
The show lasted 52:23, so it's similar to NXT in terms of airtime.
Final Thoughts
That was fun. It's basically just match after match without any storyline. I like the way they presented it as an athletic competition rather than the typical pro wrestling show. It's going to appeal to hardcore wrestling fans like you and me, but may have a tough time attracting casual fans that care more about characters.
They did a good job of introducing the performers with one minute video clips. It would be nice if they had more time for that, but people are watching this for the matches. It's just good to see the guys talking about their background a bit and their styles in the ring.
I thought Ranallo and Bryan did a great job together. Ranallo is the best WWE announcer at calling moves, so he's perfect for this. Bryan is arguably one of the best cruiserweight wrestlers ever. He's very passionate about this kind of wrestling while noting that it's more than just about the high flying moves.
There's a flaw with the show that leads to one question: What does the winner get? We don't know. They should say they get a WWE contract or they are crowned the first Cruiserweight Champion in NXT or something like that. Instead, there's no indication of what the prize may be for the winner of this tournament.
The Ibushi match was the definite highlight, so if you want to go back to watch something on this show make sure it's that match.
Thanks for reading. Go Toronto Blue Jays.
John Canton – mrjohncanton@gmail.com
Twitter @johnreport
Personal Facebook and TJRWrestling on Facebook