The John Report: WWE Breaking Ground – Episode #2 Review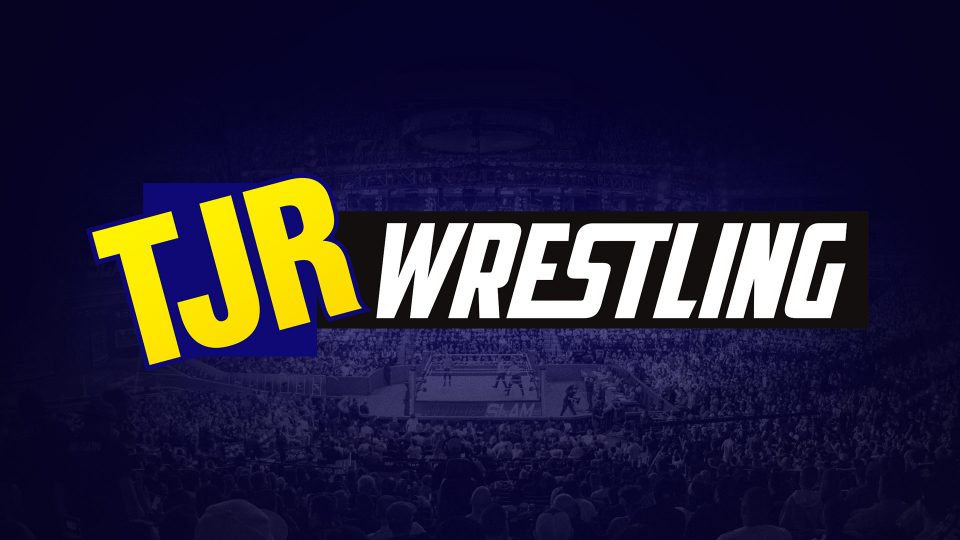 "It doesn't matter who it is. If they have the personality of a cabbage, they're not coming here." – William Regal
The second episode began with a recap of the debut from last week. You can read all about it here.
It begins with the Performance Center coaches Matt Bloom and Sara Amato talking abot Devin Taylor's place on the roster. Amato said there might not be a spot for her because there are other girls leapfrogging her in terms of being put in matches on the NXT live events.
In an update on Tino Sabbatelli's concussion problem, he was cleared by the doctor after being put through a workout in the ring.
Devin Taylor was summoned to Canyon Ceman's office. He's a VP of Talent Relations. He told her that she was released and handled herself with class. He thanked her for her professionalism and anted her to leave there with her head held high. She seemed to accept it, but didn't say much.
Devin said that somewhere along the way, they didn't see her value to the company. There were clips of her ring announcing and doing backstage interviews. She seemed sad as they showed a shot of her driving away after two years in WWE.
There was a tryout that featured about 50 men and women that were there for three days. We heard comments from Bloom, William Regal and others. One of the girls was told by Ceman that she couldn't bump because of her scoliosis and they sent her home. The WWE doctor wouldn't clear her to compete. There were clips of the trainees taking back bumps in the ring.
A profile of Dana Brooke was shown. She said she's a total diva as they showed clips of her working out. Brooke said she's a mean girl that will get the job done. She said every day she sets her alarm at 5:45am, gets her day started and then heads to the gym. There were clips of her training in the rain and then also training at night. She said she grew up in Cleveland and was a gymnast for most of her life.
Bayley was featured and said she has been there for three years. She said that at first she didn't know if she belonged, but then she found herself. She said that as the NXT Women's Champion she's ready to start her legacy.
They showed ZZ, who was the runner up on Tough Enough and was signed to a developmental deal. They showed his parents talking with Matt Bloom. It led to Bloom telling him that it's a professional sport and he has to put the effort in there.
The Tough Enough winner Josh spoke about how ZZ's work ethic is lacking. It was obvious that he had cardio issues. His dad was there to encourage him and tell him he has to work at it. ZZ sounds just like his dad.
Back to the tryouts, there were shots of Bloom and the other coaches teaching the trainees how to roll. Bloom mentioned he's always wanted to be a coach whether it was in sports or being in sports entertainment. After shots of him in his career, he said he wants these NXT talents to far beyond what he did in the wrestling business.
The focus was on ZZ again as he was shown training in the gym and he was struggling. He said he was an "outside strong" meaning that he was used to working outside, but not in the gym. He said he had to get used to it. NXT star Mojo Rawley showed up to encourage him and to stay with it.
ZZ sat down with NXT coach Robbie Brookside, who is a coach. Robbie said that ZZ has to improve his cardio and he said he wants to help him. He told ZZ he'll help him with every last breath of his body, but he has to want this and this will be more than a job – it will be a lifestyle.
There was another clip of the rookie orientation center with Bloom introducing Brookside as their coach. Brookside said he's been wrestling for 34 years since he was 15 years old. Brookside told the camera that the performers have to show emotion and be passionate. He said that he's there to help them get better.
The rookies were talked to by Tyler Breeze, Bayley and Sami Zayn. They all spoke about how lucky they were to be there and Zayn told them to o there with an open mind. Breeze spoke about being different characters in his career and not being afraid to try new stuff.
"Don't be scared to try different things." Sage advice, @itsBayleyWWE@MmmGorgeous & @iLikeSamiZayn! #BreakingGroundpic.twitter.com/47JSUSSfNU

— WWE NXT (@TempWWENXT) November 3, 2015
There were more clips of people in the ring doing rolls with William Regal instructing them. He told people that when they do their rolls they need to get up in a fighting position. He said that footwork is so important. Regal told them that they had to be in fighting position because it made it look more realistic and he was frustrated that people weren't stepping forward with their left foot. Regal was frustrated because people weren't listening to him. He was visibly upset that people weren't getting it.
Back to Dana Brooke, she spoke about how hard it was being a diva because the hair has to be perfect, the eyelashes, nails and so on. She said that the stage lights hit your face so good that you have to look ready at all times. There were clips of Brooke getting eyebrows and eyelashes fixed.
Back to the tryouts, day three looks at the character development of the performers. Regal told them that today they have to sell themselves to the camera. This is where Regal offered up his "personality of a cabbage" line talking about how they had to offer something interesting. Great line!
There were clips of various trainees doing promos in front of the camera as well as the coaches. Some of them did a good job while others were very nervous and sucked at it. Ceman called out a guy that said he wanted to be a wrestler for his whole life, yet he never wrestled before he was there, so Ceman wondered if he really wanted it.
A guy named Niko is pretty burly and hairy. He did a Worm on the spot. Everybody cheered. Regal gave him credit for doing something that nobody expected him to do. They praised him for standing out.
You never know who's going to bust out the WORM on #BreakingGround… #WWENetworkpic.twitter.com/Z8U6JjDD9O

— WWE NXT (@TempWWENXT) November 3, 2015
A woman spoke up about how her father overdosed a few weeks ago while talking about her life story. She was praised by both Regal and Ceman for that.
The NXT coaches and executives had a meeting to talk about the trainees. They turned down some and then praised others. Ceman said they run through the names they like, do background checks and then he runs it by Triple H.
Back to ZZ, he was stretching with the other guys when Brookside wondered what kind of stretching he was doing. ZZ said he never wants to grow up and that thinking like a child will get him ahead in life. Brookside told ZZ to keep the helmet on his head because he was knee. There was a moment where ZZ rolled right into the turnbuckle because he had no idea how close he was the turnbuckle. Brookside told him there's a time to laugh, but he said he has to focus.
There was a segment with the divas where Nia Jax was working with the NXT girls doing a move where she spins them around by the head. Coaches Sarah Stock (Sarita in TNA) and Sara Amato were working with them. It's weird seeing some of the girls like Bliss, Carmella and Brooke without makeup, but that's what this show is. It's about showing them behind the scenes.
Amato said that Brooke has all the tools it takes. She feels like Brooke has hit a plateau in her training, so she needs to bust through that plateau. Amato said that if Brooke doesn't get better in the ring she'll suffer the same fate as Devin Taylor. There was a clip of Jax tossing Brooke around and Brooke taking a hard fall. That's the end of the episode.
A preview of next week's show features some behind the scenes footage of the NXT Texas tour. They showed Tyler Breeze and Baron Corbin, so we'll hear from them next week.
My Thoughts On The Show
– The episode ran at 36:22 so it was about six minutes longer than the first episode. I think 30 minutes is the perfect length.
– I don't really see Dana Brooke as being in danger of being cut, but obviously that's up to the coaches. I just think she's already shown a lot of improvement in her carer and has the kind of body that WWE likes. She's an athlete who is working hard at improving in other areas, so I think she'll have a really bright future in wrestling.
– It was cool to see ZZ there trying to fit in and showing his parents with him. He's only 19, so it makes sense that they would want to go to see how he progressed. He sounds exactly the same way as his dad.
– I'm glad that there was a focus on Coach Brookside. He's one of those guys that I heard about for years, but didn't see wrestle much because he was in Europe for much of his career. I know he's the best friend of William Regal, so glad he's found a home in WWE. He seems like he genuinely cares about the trainees as long they put in the work.
Next week's episode should be better since they will show NXT stars at live events. I don't mind the new trainees, but I'd rather see more of the established NXT performers.