The John Report: The WWE Raw Deal 12/16/19 Review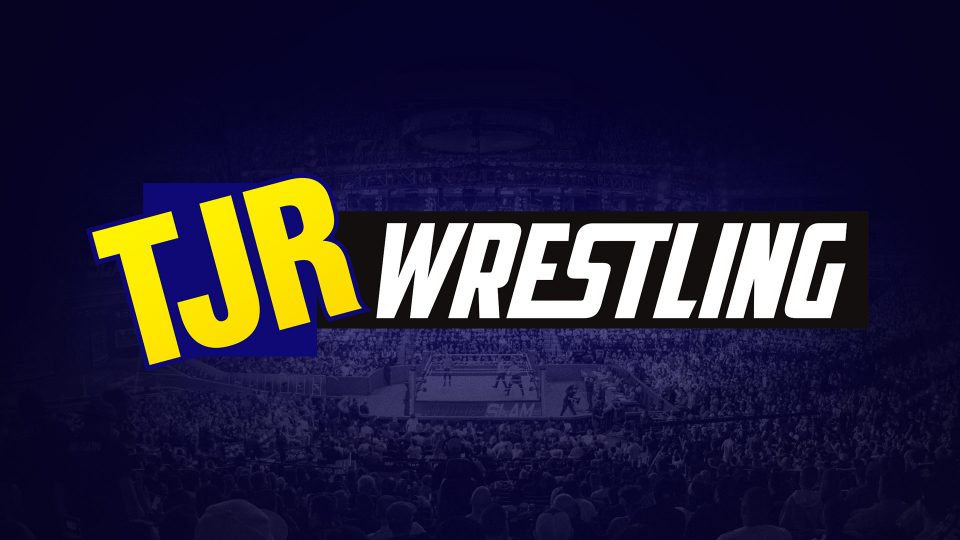 Welcome to another edition of the WWE Raw Deal here on TJRWrestling. The WWE TLC pay-per-view took place on Sunday and you can check out my review here in case you missed it. I thought it was one of the worst WWE PPVs this year, so here's hoping they can end the year on a strong note.
This episode of Raw was part of a double Raw taping because they aren't going live next week, which is two days before Christmas. The Raw roster will have about ten days off between their next live event, so it's nice for WWE to give them a break. What that means for us viewers is we can read the spoilers for next week's show. It also means longer matches on Raw because they want to try to kill the time. That's not necessarily a good thing.
Live from Des Moines, Iowa, this is the Raw Deal for episode #1386 of Monday Night Raw. Follow me on Twitter @johnreport. Please visit TJRWrestling.net daily for our regular updates on the wrestling business featuring WWE news coverage, insightful columns from our team along with reviews about wrestling's past and present. Thanks to Melo Man for the banner up top.
The opening video package focused on the Seth Rollins heel turn that saw him align with the AOP tag team as they beat up Kevin Owens. Rollins also did a promo ripping on the fans that didn't support him even though he did everything for them.
The Raw intro video aired featuring the song "Legendary" by Skillet. The pyro went off in the arena and the fans in Iowa were excited to be there.
Seth Rollins, who is from the state of Iowa, entered in a black leather jacket and black clothes. Nice "Seth Bawlins" sign by a fan in the crowd. The announce team of Vic Joseph, Jerry "The King" Lawler and Samoa Joe welcomed us to the show.
Let's Hear from Seth Rollins
Rollins began the promo by introducing us to the two men that have chosen to live on the right side of history, Akam and Rezar aka AOP (Authors of Pain). That led to AOP walking out to the ring in suits where they stood beside Rollins.
Rollins said now that the whole "family" is here, let's get down to business. Rollins talked about how when he debuted in NXT, the entire world was saying Seth Rollins is the future and they said it when he showed up on Raw as well. Rollins said that all the way up to this year when he beat Brock Lesnar twice, the entire world was saying Seth Rollins is the future. Rollins said that "everybody" was saying that. Rollins said all of a sudden, the mood change and people started Seth's leadership. Rollins said that what happened to Kevin Owens was a tragedy, but Kevin did that to himself.
Rollins said he doesn't lie, he's honest and he tells us the truth every step of the way. Rollins said that the truth is, "I am a leader." Rollins claimed he was a visionary, he's a man that is going to lead this brand and industry into the next decade and beyond. Rollins said that whether you like it or not, he will drag you there and he will impose his will. Rollins said if you resist, the AOP will enforce his will.
Rollins talked about how there's a score that he has to settle and he guarantees us by the end of the night, it's going to be settled. Rollins said you guys aren't going to like it. Rollins said what he has to do in advance for what they have to do tonight: "I'm sorry." Rollins left with AOP.
Analysis: I enjoy heel Rollins promos so much. They are a lot better than some of his forced babyface promos that were not that interesting. This was a nice reminder of what it was like during his heel run five years ago. The verbiage in the promo is better, the tone of the promo is more natural and it just comes across well. I think Seth was good as a face in the ring, but in terms of promos, I have always liked him more as a heel. As for what Rollins said, the end of it suggests some kind of attack later in the night, so that's a way to keep viewers interested in the show.
The announcers talked about the promo with Samoa Joe doing a great job of talking about Rollins and AOP with Joe putting AOP for being dangerous.
The Viking Raiders made their entrance with the Raw Tag Team Titles. They had a double countout match against Gallows and Anderson at TLC on Sunday.
(Commercial)
The OC's Luke Gallows and Karl Anderson made their entrance with Anderson doing a promo where he told the crowd to shut up. Anderson said that the Viking Raiders are the most unstoppable team in WWE in decades, but there is only one team that has a victory over the Viking Raiders. Gallows said it was Gallows and Anderson of The OC. They continued the trash talk by saying they were the best tag team in the world.
The Viking Raiders (Erik and Ivar) vs. The OC (Luke Gallows and Karl Anderson)
This is a non-title match. Erik and Ivar worked over Anderson with knee strikes. Nobody slaps their leg more while delivering than Erik does. Ivar with a body slam on Anderson and then Erik slammed Ivar onto Anderson. Erik with a delayed suplex on Anderson, who followed with a thumb to the eye and that led to Gallows tagging in. Erik with a forearm on Gallows to send him out of the ring, Gallows with a punch to stop a dive and a fallaway slam sent Erik into the barricade.
(Commercial)
The match returned with Anderson grinding Erik with a chinlock, then Erik got out of it and Anderson hit a spinebuster. Gallows tagged in with a boot to the face of Erik, then another chinlock and belly to back suplex. Anderson continued to work over Erik in the heel corner, but then Erik managed to break free. Ivar with a slam on Anderson followed by a running splash and he punched Gallows off the apron. Ivar with a clothesline on Anderson and then Ivar connected with a running splash on Anderson for a two count. Ivar missed a corner charge when Anderson moved, so Anderson followed with a neckbreaker. Gallows back in with a double team neckbreaker on Ivar for two. Ivar ran through a double clothesline and then he hit a double springboard back elbow. Ivar and Erik hit suicide dives on both heels on the floor. The crowd came alive for that.
(Commercial)
The math returned with Gallows kicking Ivar in the face, then he put Ivar on his shoulders and Anderson ran the ropes for the Boot of Doom for a two count. The announcers didn't call it by the right name. Ivar broke out of the corner by taking down Anderson. Erik got the hot tag against Gallows with a forearm to the jaw and an overhead suplex. Erik with a knee to the face of Anderson. Ivar back in, splash and Erik with knees to the face. Erik slammed Ivar into Gallows against the turnbuckle for a two count. Anderson got the tag, he draped Erik's throat against the top rope and Anderson hit an uppercut. Erik with a spinebuster on Anderson while Ivar got the tag. Ivar to the middle ropes, then he went up top, the fans were cheering and Gallows pulled Anderson out of the way to avoid the moonsault. Gallows tagged in, Anderson kicked Erik off the apron. Gallows and Anderson hit the Magic Killer double team move and Gallows pinned Ivar for the victory after 20 minutes.
Winners by pinfall: The OC (Luke Gallows and Karl Anderson)
Analysis: **3/4 It was a solid tag team match, but it felt too long. I don't think it needed to go 20 minutes. When there's a double taping, WWE likes to book longer matches like this. The champs losing non-title should set up a title match because that's how WWE typically books these sorts of feuds. It's the first time that the Viking Raiders have been booked in a vulnerable way with Gallows & Anderson having a legit claim that they can beat them since they have done it multiple times now. The third portion of the match was well done with several believable nearfalls, Ivar missed the big moonsault attempt and then G&A capitalized for the win.
Gallows and Anderson celebrated the win while Samoa Joe said that they should be the champions. Viking Raiders stared at their rivals. There should be a title match again soon.
Erick Rowan was interviewed by Sarah Schreiber backstage last week. Rowan advised her to mind her own business. He's in action up next.
(Commercial)
The OC trio of AJ Styles, Luke Gallows and Karl Anderson were backstage celebrating the G&A win. Styles told them he wanted to beat Randy Orton on his own and he'll see those two "mother lovers" in the winner's circle later tonight.
Erick Rowan made his entrance with his cage that had a cover on it. Rowan has said it's a "loved one" in the cage. He's up against a local competitor.
Erick Rowan vs. Dante Leon
Leon left the ring, Rowan chased after him, then Leon went under the ring and he went on the side of the ring near Rowan's cage. Rowan saw him before Leon could lift the cover, then Rowan chased and grabbed the guy. Rowan hit a running cross body block on the floor. Back in the ring, Rowan hit the Iron Claw Slam. Rowan hit the Iron Claw Slam for a second time for the pinfall win after two minutes.
Winner by pinfall: Erick Rowan
Analysis: 1/4* A squash match win for Rowan like he does nearly every week on Raw.
Andrade and Zelina Vega were interviewed by Charly Caruso in the interview area. Andrade spoke in Spanish, so I don't know what he said. Vega said that Andrade was defeated by Humberto Carrillo twice, but it's the best thing that ever happened to Andrade because now they will take Humberto seriously. Andrade spoke in Spanish again.
Bobby Lashley and Lana were up next.
(Commercial)
There was a video package on Liv Morgan talking about how she reflected on the girl she used to be. She was in a towel in a bathroom. She took the towel off (nothing private was shown of course) and she was in a bathtub. Morgan said that she has to destroy her old self so the "real me" can emerge.
Analysis: Morgan has been healthy all year and barely done anything on WWE TV, so hopefully this new character change is a good thing for her. At 25 years old, she is one of the youngest women on Raw or Smackdown. She has a bright future.
Let's Hear from Bobby Lashley and Lana
Bobby Lashley entered with the lovely Lana with Lashley in a suit and Lana in a dress. They showed images from TLC with Lana jumping on Rusev's back to help Lashley put Rusev through a table to give Lashley the win in the match.
Lana said that she knows a lot of you were scrolling through her Instagram (she plugged it @lanawwe) and if you missed her hot boyfriend's match at TLC, let's relive history. Lana said that her hot boyfriend crushed his opponent at TLC and the winner is her hot, hot boyfriend Bobby Lashley. The fans booed. Lana said none of you will be a gorgeous, wonderful and beautiful man that Lashley is.
Lana told Lashley he is so wonderful and so beautiful while giving her butterflies every day. The fans chanted "Rusev Day" at them, so Lana told everybody to be quiet while saying she is trying to move on. Lana said that Bobby is so wonderful, amazing, beautiful and there were more Rusev chants, so Lashley said give her a little bit of respect. Lana said she wants Bobby, so shut up and listen to her. Lana said she wants the world to know how much you love me, the fans chanted "Bobby sucks" and she told the fans they suck.
Lana pulled out a box with a ring: "I want to ask you to ask me to marry me." Huh? She gave him the box with the ring. The fans chanted "no" at this. Lashley said he didn't like when anybody tells him what to do, then he thought about it and said "except you." Lashley grabbed the ring that she gave him, he got on one knee and he told her she's gorgeous as well as an amazing female wrestler in WWE. Lashley said that they will be the most amazing power couple this company has ever seen. Lashley: "Lana, will you marry me?" Lana said it was exactly just like she had him rehearse and she said "yes" repeatedly. The fans booed as she said she will allow him to marry her. Lana said the wedding will happen on Lana Day. They hugged and kissed to celebrate. The announcers questioned all of that with Vic wondering if she bought her own ring.
Analysis: I'm so tired of this angle and very sick of it, but it is working in terms of making Lashley more of a heel and getting him bigger reactions because of Lana. The problem is it's not the kind of heel heat most people would consider good and it's probably turning off a lot of fans from watching this show. That was a unique proposal that showed how controlling Lana is because she gave him the ring, she said that they rehearsed that and it makes Lana look like she wears the pants in the relationship, so to speak. Lashley came across like a guy that is in a bad situation, but he can't see it yet because he's in love with this woman. The wedding will probably get interrupted by Rusev.
This Sunday on WWE Network is WWE 365 focusing on Seth Rollins. A clip aired of Seth's promo from earlier on Raw.
Up next is a Gauntlet Match with Ricochet, Akira Tozawa, Humberto Carrillo, R-Truth, Matt Hardy and Andrade. The winner gets a US Title shot at Rey Mysterio.
(Commercial)
There was a Progressive video showing "Million Dollar Man" Ted Dibiase clips from over 30 years ago. It was one of my favorite gimmicks in WWE history.
R-Truth made his entrance with the 24/7 Title doing the "What's Up" song that he has been doing for about a decade or so. That comedy title isn't featured very much at all. Truth said he wouldn't be in WWE if it wasn't for his childhood hero John Cena (he is older than Cena so that's why it is funny.) Truth talked about how when he was little, he watched Cena's US Title Open Challenge on Saturday mornings. Truth said he'll be the first US Champion/24-7 Champion and he's taking both titles all the way to WrestleMania – Truth pointed where the sign would be, but there's no sign yet. Truth: "Where's the WrestleMania sign at?" That was funny.
Analysis: Truth always makes me laugh. He's the gift that keeps on giving. Pointing at the WrestleMania sign that wasn't there was great.
Gauntlet Match to Determine #1 Contender for the US Title
Gauntlet Match 1: Akira Tozawa vs. R-Truth
Truth with a back elbow, then he charged, Tozawa moved and Truth hit the ring post with his shoulder. Tozawa hit a somersault dive onto Truth on the floor. Back in the ring, Tozawa went up top and connected with a missile dropkick for two. The US Champion Rey Mysterio was shown watching on a TV backstage. Truth avoided a kick by Truth and did a sunset flip style pin on Truth to pin and eliminate him. That fall went about two minutes.
R-Truth eliminated by Akira Tozawa
Analysis: A quick fall to give Tozawa a win on Raw for the first time.
The group of random Raw wrestlers ran out to the ring to go after R-Truth, but Truth ran away with the 24-7 Title.
Ricochet entered as the next man in the Gauntlet Match.
(Commercial)
Gauntlet Match 2: Akira Tozawa vs. Ricochet
Ricochet with a headscissors takedown, then a dropkick to send Tozawa out of the ring and back in the ring, Tozawa hit a jumping kick to the head. Tozawa with a suicide dive on Ricochet, then back in the ring and another suicide dive knocked down Ricochet on the floor. Back in the ring, Ricochet chopped Tozawa and hooked his arms into a pin attempt. Ricochet stretched Tozawa across his back followed by a slam for two. Tozawa went for an armbar of his own, Ricochet fought out of that and kicked Tozawa in the head. Ricochet avoided a kick, but Tozawa came back and hit a bridging German Suplex for two. Ricochet with a shoulder block to the ribs, a kick to the head and a springboard clothesline. Ricochet with a running SSP, but Tozawa got the knees up to block and a superkick. Tozawa up top, Ricochet get back up, Ricochet with a superkick and the Recoil double knees connected for the pinfall. That fall went about seven minutes.
Akira Tozawa eliminated by Ricochet
Analysis: Good action here with two athletic guys showing off what they can do. No surprise that Ricochet advanced since he's the bigger name here.
Matt Hardy entered as the next man in the Gauntlet Match and he got a pop. I like seeing that respect for Matt.
(Commercial)
Gauntlet Match 3: Ricochet vs. Matt Hardy
Hardy hit the Side Effect slam for a two count. Hardy with a hard whip into the turnbuckle followed by sending Ricochet into the turnbuckle. Most fans chant "delete" during that spot, but these fans are quiet. Hardy hit a running splash on the back of Ricochet for a two count. Hardy with a floatover suplex for two and a back body drop that got a lot of height for a two count. They battled by the turnbuckle, Hardy lifted Ricochet up above the head and hit a sitout Powerbomb for a two count. Great move there. Ricochet with a kick to the face followed by a roll through into a dropkick. Ricochet with a headscissors takedown, then a kick to the face while Matt was against the turnbuckle and Ricochet went for a springboard attack, but Matt hit another Side Effect slam for a two count. Hardy went up top, he jumped off with a moonsault, Ricochet moved and Ricochet hit standing Shooting Star Press for a two count. Ricochet jumped off the top, Hardy moved, Hardy wanted a Twist of Fate and Ricochet countered with the ROLLUP OF DEATH~! for the pinfall to beat Hardy. The announcers didn't know if that was it and the crowd barely reacted to it. This fall went about eight minutes.
Matt Hardy eliminated by Ricochet
When it was announced that Hardy was eliminated, there were boos from the crowd.
Analysis: This was all about Ricochet selling and then making the comeback to win. Hardy looked impressive as the veteran that can still put on a good showing when given the chance. Matt's contract is up in a few months and based on some of his recent tweets, it sounds like he is ready to move on. I don't blame him if he leaves since WWE is barely using him.
Humberto Carrillo entered as the third opponent of Ricochet.
(Commercial)
Gauntlet Match 4: Ricochet vs. Humberto Carrillo
Ricochet got two cradles early on for two counts and Carrillo hit a dropkick for two. Carrillo with a jumping kick to the face, then an armdrag out of the ring and a twisting dive over the top onto Ricochet on the floor. Carrillo drove Ricochet's left shoulder into the turnbuckle and then he dropped his knee to the left arm of Ricochet. The crowd was dead quiet during this part of the match. When Ricochet tried to get going with a handspring against the ropes, Carrillo kicked the left arm of Ricochet and that led to another armbar on the left arm. Lawler mentioned the term "babyface" while adding that Carrillo is the classic embodiment of the term and Joe pointed out that Humber has the dimples. It's rare to hear an announcer using an insider term like babyface, but I guess Lawler has a point about Humberto. When Ricochet tried to get going, Carrillo hit him with knees to the ribs. Ricochet with a sunset flip, then he put Carrillo on the shoulders leading to a sitout slam for a two count. That was almost like John Cena's Attitude Adjustment except it was more of a sitout version of it. Zelina Vega went onto the stage to watch the match.
(Commercial)
The match continued with an exchange of moves that led to Ricochet hitting a springboard clothesline and a standing SSP for a two count as Vega watched from the ramp. Carrillo avoided a pump kick as Ricochet was stuck against the ropes and Carrillo hit a missile dropkick to the back for a two count. Carrillo went up top, he jumped with the moonsault, Ricochet moved and hit a jumping kick to the head. Carrillo with a pump kick and Ricochet with an enziguri kick. Ricochet with a running cross body block that took out Carrillo over the top to the floor. The fans woke up to join the referee in counting both guys out of the ring, which led to both guys going back in the ring before the ten count. Ricochet charged, Carrillo got two boots up to block and when he went up top, Ricochet punched and chopped him. They went up top with Ricochet hitting a superplex on Carrillo that got a lot of height and that got a two count. The guys exchanged strikes, Ricochet with a Northern Lights Suplex and then a suplex got a two count. Ricochet went up top, Carrillo hit him with a kick to the head. Ricochet countered a top rope hurricanrana, Ricochet with a kick to the face, Carrillo countered a slam and hit a springboard kick to the face. Carrillo with a Destroyer, but it didn't land smooth. Carrillo went up top and hit a moonsault onto Ricochet to pin him. This fall went about 18 minutes. The fans barely reacted to it.
Ricochet eliminated by Humberto Carrillo
Analysis: This was good, but not great. I think wrestlers of this caliber could have had a better match. It was just too slow paced because Ricochet was selling and I just think dragged on too much. Ricochet was in the ring for about 40 minutes in his three matches there. Good showing by him, but he has no feud and he hasn't had anything to do for months now. Poor booking by the creative team considering Ricochet should be one of the bigger stars of the show.
Andrade's music hit as the final man in this Gauntlet Match, but when Carrillo looked at the ramp, Andrade showed up for an attack from behind.
Andrade attacked Carrillo with kicks followed by the running double knee attack against the turnbuckle. Andrade hit another running double knee attack on Carrillo. Andrade tossed Carrillo out of the ring. Andrade pulled off one of the mats on the floor to expose the concrete floor. Andrade trash talked Carrillo since Andrade had a cut above the eye at TLC. Andrade whipped Carrillo into the barricade. Andrade hooked the arms and hit the Hammerlock DDT on Carrillo on the floor. The referee was there, but he didn't make a ruling or anything like that. This entire Gauntlet Match lasted about 51 minutes.
Match Result: No Contest?
Analysis: The ruling should have been a DQ on Andrade for the DDT on the concrete and Carrillo announced as the winner. Instead, they announced nothing. This was payback for Andrade since Carrillo beat him twice last week and Andrade had a cut above the eye.
Rey Mysterio ran out to ringside to check on Carrillo on the floor.
Analysis: **1/2 That's my rating for the entire Gauntlet Match. It was good at times, but boring as well. The crowd was dead for like 95% of the match too, so that didn't help either. They needed to pick up the pace a bit, yet they were going so slow that it killed the crowd. It's also frustrating as a viewer to watch a match go nearly one hour and have no winner. What was the point of the match? Just to kill time in a three hour show? It felt that way. I realize the end was about Andrade doing a cheap attack on Carrillo, but they could have done that after announcing a winner. I don't recall WWE going with a no contest in a 50+ minute match like this. I don't blame any fan for being mad about this because it felt like a waste of time.
Andrade left with Vega through the crowd. Mysterio and the referee checked on Carrillo as they showed a replay of the Hammerlock DDT on the concrete.
(Commercial)
The show returned with Humberto Carrillo on a stretcher and he was getting wheeled out of the arena.
Seth Rollins made his entrance with the AOP boys with Rey Mysterio alone at ringside. Rollins had the steel pipe in his hands that Mysterio gave to Kevin Owens last week on Raw. That's some storyline continuity right there, so that's good to see.
The AOP duo of Akam and Rezar went into the ring where they beat up Mysterio with punches and kicks. Rollins said that they didn't come out there to fight. Rollins wondered why he had to try to fight the boys like that. Rollins told Mysterio that the pipe belongs to him and Rollins put the pipe beside Mysterio in the ring. When Mysterio grabbed the pipe, Akam picked him up and Rezar punched Mysterio to put him down.
Rollins told Mysterio it didn't have to be this way. Rollins reminded Rey that he used it last week to Owens to use it on Rollins and AOP. Rollins said that he is a merciful leader, so tonight is Rey's lucky night. Rollins told Mysterio to reminder this night because now Rey owes him ones. Rollins teased leaving, but then he went back into the ring and hit The Stomp on Mysterio to put Rey down. The fans booed as Rollins left with AOP.
Analysis: It was a cheap 3-on-1 attack by Rollins and AOP to further establish the heel turn of Rollins. It makes sense in the storyline since Mysterio did give Owens the steel pipe and with Mysterio as one of the most popular guys on Raw, it's an easy way to get Rollins some cheap heat as well. Add Rey to the list of babyface wrestlers of late who got attacked with nobody trying to help him. It happens a lot in WWE. If a face is so likable, why does nobody help these guys? I know we shouldn't ask questions that will never be answered.
(Commercial)
A replay aired of the attack by Rollins and AOP on poor, lonely Rey Mysterio in the ring.
Rollins and AOP were shown walking backstage where Charly Caruso asked why Rollins attacked Mysterio. Rollins said he is a leader that leads by example and he had a score to settle. Rollins claimed he had a challenge for Mysterio, so she asked what challenge. Rollins said he wanted to establish dominance, so he challenged Rey Mysterio to a match for the US Title next week on Raw. The trio left.
Analysis: That sets up a pretty big match for next week with Mysterio defending the US Title against Rollins. That was already taped on Monday night, so you can check out the results if you want to know what happened.
Randy Orton did a promo saying tonight he faces AJ Styles, who once beat him at WrestleMania. Orton said that Smackdown was indeed the house that AJ Styles built. Orton said that this is Raw and if he has trouble remembering who Randy is, he will remind him with the three most destructive letters in sports entertainment…RKO.
Asuka made her entrance for a match with her fellow Women's Tag Team Champion Kairi Sane, who didn't walk to the ring. Sane took a beating in the match, she may have been concussed, but thankfully she will be okay. Sane walked backstage while Asuka walked to the ring for a match. They showed images from the women's TLC match with Asuka winning the match for her team.
A brief video aired about "The Virtuoso" Deonna Purrazzo, who is a NXT superstar that's facing Asuka. They showed some highlights of Purrazzo in action utilizing an armbar.
Deonna Purrazzo made her entrance. She was very heelish in her entrance and had a lot of confidence about her. Purrazzo with a pump kick that knocked Asuka out of the ring before the bell rang.
(Commercial)
Asuka vs. Deonna Purrazzo
Asuka tossed Purrazzo out of the ring followed by a running hip attack. Asuka wanted a bulldog, Purrazzo kicked her and slapped on the armbar on the left arm. Asuka rolled through into a sitting pin for two. Asuka slapped on an armbar of her own. Purrazzo broke free and hit a reverse neckbreaker into a slam for two count. The fans were dead for this. Asuka with a rising knee to the jaw, then rapid fire kicks and a roundhouse kick to the head. Asuka slapped on the Asuka Lock submission, Purrazzo tapped out and that was the end of the match after four minutes.
Winner by submission: Asuka
Analysis: **1/4 It was just a match to put over Asuka while giving Purrazzo some offense, but I don't think anybody thought Asuka was losing here. The plan is Asuka facing Becky Lynch at the Royal Rumble, so it's a way to give Asuka some positive momentum. The crowd was dead for this match, which has been a trend for most of the show.
Becky Lynch Interview
Becky Lynch, the Raw Women's Champion, was interviewed by Charly Caruso. Lynch said that in the last few months, she has been off and hasn't been herself. Lynch talked about how she was put in the tag team division and she thought the powers that be were trying to "bury" her. Lynch said that they were trying to protect her while talking about the merchandise, the corporate events and she is the "golden goose" now. Lynch said that she realized they were trying to protect her from Asuka because "they" don't think she can win. Lynch said she didn't want to shielded and protected. Lynch said that last night proved how good Asuka is, last year's TLC and the last Royal Rumble proved it. Lynch said she's handling this loss by looking at things honestly. Lynch spoke to the camera. Lynch said she needs Asuka because you are the one person that she has not been able to beat. Lynch admitted Asuka has had her number, but she needs that to change. Asuka said it's not for this company or this title – it's for Becky because she needs to prove something to herself. End of interview.
Analysis: Good interview with Becky speaking with passion about what drives her. Lynch hasn't had a proper singles feud for her title in two months since she defeated Sasha Banks. Creative has had nothing for her as a singles feud, so she killed some time competing for the tag team titles and now they can focus on her rivalry with Asuka. I expect Lynch to beat Asuka at the Royal Rumble to avenge the loss from the 2019 Royal Rumble when Asuka beat Lynch. They have over one month to set it up.
Randy Orton made his entrance for the main event. The announcers have said "it's a main event anywhere in the world" repeatedly, so Joseph said it again here. Orton did his poses in the ring leading to the break.
The commercial for Smackdown asked what is next for Daniel Bryan (with the short hair) and Bray Wyatt.
(Commercial)
Rey Mysterio did a locker room promo saying that Andrade is a great competitor and he had no problem defending the title against him any time. Mysterio was critical of Andrade for trying to end the career of Humberto Carrillo and he spoke Spanish at him. Mysterio said that Seth Rollins started a fight while showing everybody why they don't respect him as an athlete and as a man. Mysterio said that he's never faced Rollins, but next week he accepts the challenge.
Analysis: It sets up a big match for next week on Raw with the US Title on the line.
AJ Styles made his entrance for the main event without his buddies by his side because Styles told them to stay in the back earlier in the night.
Randy Orton vs. AJ Styles
Orton tried to hit the RKO shortly after the match began, but Styles pushed him off and bailed to the floor. Orton left the ring, Styles kicked him in the ribs, but then Orton came back with a belly to back slam onto the side of the ring apron. Orton sent Styles into the steel steps. Orton stomped on the limbs of Styles. When Styles tried to get back into it with a springboard attack, Orton knocked him back down to stop him. Styles avoided a draping DDT attempt, Styles slapped on the Calf Crusher submission and Orton did a good job selling it. Styles was tenacious in applying the Calf Crusher and Orton managed to crawl to the bottom rope to break the hold. Orton left the ring selling the left knee, so Styles went after him and hit a chop block to the back of the left leg to take down Orton on the floor.
(Commercial)
The match returned with both guys exchanging blows. When Orton looked like he was in control, Styles kicked him in the injured left knee, but then Orton came back with a powerslam. Orton hit his inverted backbreaker leading to a slow cover (due to selling the knee) for a two count. The fans chanted "RKO" in support of Orton. They battled by the turnbuckle with Orton looking to set up for a superplex, Styles slipped through and sent Orton face first into the top turnbuckle. Styles with a forearm to the back of the left knee of Orton for another chop block. Styles with a springboard moonsault for a two count. Styles tried a move off the top, but Orton stopped him and hit a draping DDT off the middle ropes. The crowd popped for Orton, who set up for the RKO, but Styles countered with the Calf Crusher submission move again. Orton kicked Styles into the ropes, Styles to the apron, he went for the Phenomenal Forearm, Orton teased going for the RKO, Styles stopped and then Styles jumped off the top rope with a RKO for the pinfall win after 14 minutes. Basically, Styles jumped off the top and right into a RKO by Orton.
Winner by pinfall: Randy Orton
Analysis: *** This match was pretty good with Styles working on Orton's leg throughout the match. Orton sold it well and then he won it with the RKO out of nowhere like he has done so many times in his career. It wasn't a match with a lot of nearfalls or moments where it might end. They built it up well with the RKO used as the knockout blow to win the match. It was not a classic match like WWE tries to make it out to be, but I thought it was a good old-school wrestling match.
Orton's music played as the winner of the match when Gallows and Anderson showed up to attack Orton. That led to the Viking Raiders duo of Erik and Ivar to show up for the save of Orton. The Viking Raiders brawled with Gallows and Anderson. Styles hit Ivar from behind, so Gallows dumped Ivar out of the ring. Gallows and Anderson hit the Magic Killer double team move on Erik to put him down. The OC trio of Styles, Gallows and Anderson stood tall to end the show.
The show went past the top of the hour by a few minutes, which doesn't happen usually anymore.
Analysis: This was an obvious way to set up a tag team match for next week's show. As mentioned previously, that show was already taped on Monday, so you can find the results elsewhere if you want.
Three Stars of the Show
AJ Styles
Randy Orton
Ricochet – There was no standout on this show, but he was in the ring for 40 minutes and did a good job.
Shoutout to R-Truth for pointing at the WrestleMania sign that wasn't there. That made me laugh.
The Scoreboard
4.75 out of 10
Last week: 7
2019 Average: 5.89 (Smackdown is 6.58)
Last 5 Weeks: 7, 5.75, 7.5, 6.75, 5
2019 High: 8 (September 9)
2019 Low: 3.5 (May 27)
Final Thoughts
This week's Raw gets a 4.75 out of 10.
It was a below-average show this week that had some boring moments. The crowd sounded like they were asleep for most of it. This is always a tough period of the year for WWE shows because we know Royal Rumble is the next PPV, but they don't really set things up for it until we get to January. There was nothing "must see" this week. The match quality was below average and there just aren't enough strong angles on Raw right now.
The Gauntlet Match was frustrating because they got nearly one hour and didn't even announce a winner. That's going to be frustrating for fans even though it was just a way to further the Andrade/Carrillo feud. It just felt like a time-killing match although Ricochet deserves credit for being the ring for about 40 minutes.
The Orton match with Styles was fine as the main event. It wasn't anything special, but they had a clean finish at least. I also thought Seth Rollins did well in furthering his new heel persona.
It's hard for me to recommend Raw as a consistently good wrestling show. I don't want it to be boring, but look at the crowd week after week. They don't seem to care. It's just not that interesting. I hate being negative. That's just how I see things right now.
—
You can contact me using any of the methods below. Go Los Angeles Rams, NBA Champion Toronto Raptors and Toronto Maple Leafs.
Thanks for reading.
John Canton
Email: mrjohncanton@gmail.com
Twitter: @johnreport
Personal Facebook and TJRWrestling on Facebook