The John Report: The WWE Raw Deal 11/30/15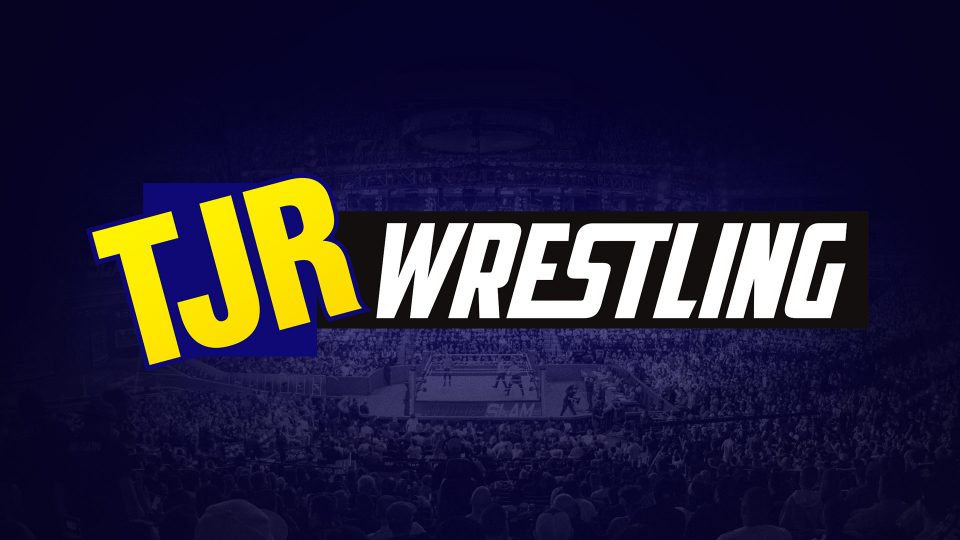 Live from Pittsburgh, Pennsylvania this is the Raw Deal for episode #1175. Follow me on Twitter @johnreport. Thanks to Melo Man for the sweet banner above.
Before I get to the actual show, I did a joke post on my Facebook page about "Raw spoilers" while noting the things that typically happen on this show every week. Here's what I came up with:
– Promo starts the show.
– Main event match is announced in the opening promo because we are supposed to think matchmakers have no plans for the show ever.
– Even though the main event was just announced, a graphic will be ready to show you what the main event is even though they just told you.
– Throughout the show, they will remind you of that main event.
– A wrestler that lost last week on Raw or on Smackdown (if they were on that show) will lose this week because 50/50 booking is running wild brother.
– Somebody will win a match with the ROLLUP OF DEATH~! Possibly in a divas match.
– Paige will yell "this is my house"
– JBL will call Kevin Owens a "prizefighter"
– The same important segment (in their eyes) will be replayed two or three times because they think you're stupid and forget things.
– There will be a commercial break when somebody is outside the ring during a match.
– The New Day will be entertaining because that's what they do.
As you can see, I was being pretty sarcastic with some of them, but the point is this: WWE needs to change the format of this show. It's too repetitive. I doubt they change much at all, but perhaps in 2016 they will realize that they need to get better. Let's see what they give us this week.
Don't You Dare Be Sour Because The New Day Is Kicking Off Raw
We start off this week's show with The New Day doing a promo. There was confetti in the ring along with a red carpet in the ring. They did a funny bit where Big E was wiping his sweat with a Terrible Towel as a way to upset the local NFL team, the Pittsburgh Steelers. Then they did a long intro for the WWE World Champion Sheamus.
Sheamus walked out wearing a suit with the WWE Title around his waist. His mohawk was down too. He gave hugs to Big E, Xavier Woods and Kofi Kingston when he got into the ring.
Sheamus thanked New Day for the amazing introduction. Fans chanted "you look stupid" so he told the crowd they looked stupid. Sheamus thanked The New Day and he also thanked The Authority's Triple H and Stephanie McMahon. He said that they taught him to be ready when opportunity is knocking, you should be ready. Sheamus also thanked a man who gave him an opportunity of a lifetime…Roman Reigns. Sheamus said that if Reigns accepted Triple H's handshake, Sheamus may not be wearing the WWE Title and said it looks so much better on him. The New Day and Sheamus danced in the ring.
Sheamus bragged about beating Reigns and mentioned the 5 minutes and 15 seconds WWE Title reign that Reigns had. He said it a few times as did New Day. He ended the promo with this: "Sheamus 5:15 says I just kicked your ass."
Sheamus' music started to play and Sheamus celebrated with the title. Some fireworks went off by the stage. When he turned around, Roman Reigns showed up out of nowhere with a Superman Punch. The crowd cheered that. Reigns picked up the WWE Title and walked up the ramp with it. Reigns held up the WWE Title in front of the camera. The show went to break there.
Analysis: That was weak. It was nice to see The New Day start Raw, but they were really only there to hype up and support Sheamus. It didn't advance their storyline at all. Sheamus was given a big introduction by them, he wore a suit to look different and the crowd didn't seem to care that much. They were dead for a lot of that promo. The "Sheamus 5:15" bit was drew a chuckle out of me at least. After 11 minutes of it, Reigns showed up and hit the KO Punch, which was well done because the crowd popped big seeing him knock out Sheamus like that. It wasn't a great promo to open the show, but the ending worked.
(Commercial)
Replays aired about what happened before the break.
Reigns was backstage with the WWE Title along with Dean Ambrose and The Usos. Triple H and Stephanie McMahon told Roman to give them the title. Roman called Sheamus "Magic Mohawk" and said he'll take the title back in two weeks. Hunter said that he just talked to Sheamus and the match is on. Stephanie said that Reigns has to win in under 5 minutes and 15 seconds.
Analysis: That's a way to advertise a WWE Title match on Raw although it's not a normal match. There probably won't be a title change.
The announce team of Michael Cole, John Bradshaw Layfield and Byron Saxton talked about the main event to come.
Dolph Ziggler vs. Tyler Breeze (w/Summer Rae)
Breeze didn't get a televised entrance, which is a shame. This is a rematch from Survivor Series. Breeze was in control in the first couple of minutes and they went to break after Ziggler was on the floor after hitting the ring post.
(Commercial)
Breeze was still in control, but Ziggler started a comeback with a neckbreaker. Ziggler went for superkick, but Breeze got a rollup. Breeze sent Ziggler into the top turnbuckle and then hit an enziguiri kick to the head for two. There was a slingshot by Breeze for two. Breeze hit a Backstabber like move on the shoulder of Ziggler for two since Ziggler has been selling a shoulder injury during the match. Ziggler had a backslide for two, Breeze got a rollup and they each did a couple of nearfalls. When they got back to their feet, Breeze walked right into a Superkick by Ziggler and Ziggler covered for the win after nine minutes.
Winner by pinfall: Dolph Ziggler
Analysis: **1/2 A solid TV match. If it had another five minutes it could have been great, but it was fine for the time given. I thought the finish was awesome because Ziggler doesn't always win with the Superkick. It's good to give him a secondary finishing move because the Zig Zag isn't a great finisher anyway. Breeze got the win at Survivor Series, so there's that 50/50 booking I mentioned at the top. I would have booked Breeze to win to give him more momentum as a new guy. Instead, he's locked into the midcard like so many others on this show.
Rusev was shown backstage with Lana, who makes her return after being out for a couple of months. She's wearing the engagement ring. They are on Miz TV after the break.
(Commercial)
Miz TV With Rusev As The Guest
Rusev was already in the ring with The Miz as the show returned from break. The fans were chanting "We Want Lana" before Rusev could really talk. He told everybody to shut up because Lana is his and he said that she was his wife. He said that people didn't send him "get well" cards except one person that nursed him back to health and he said he'd do anything for this person. He introduced Lana.
Lana made her return to Raw wearing the business suit that she used to wear. They showed pictures from TMZ showing Rusev and Lana announcing their engagement. She gave Rusev a hug in the ring.
The Miz said he can't believe his eyes and that this is what Miz TV is all about. He mentioned TMZ as well because apparently WWE loves putting them over. Lana said this is the happiest day of her life and gave a small kiss to Rusev. Miz mentioned the issues that Rusev/Lana had over the summer. Lana said when Rusev asked her to marry her, she was able to forget about the things that they went through.
Lana added that she never went all the way with Ziggler. Fans chanted "yes you did" at her. She said her heart belongs only to Rusev and he is her "Bulgarian Sunshine" as she put it. Rusev said that he didn't go all the way with Summer. Rusev said that when he's in the ring he's not just going to break somebody's spirit, he's going to break their body apart, but his heart belongs to Lana. They shared a kiss in the ring.
Ryback's music hit and he walked out with a microphone. He told Lana he heard that "The Zig Man" went all the way with her. The crowd cheered that. Ryback sucked up to the people of Pittsburgh and said he's ready for a match. Lana told Rusev to "crush" as Cole said this was a scheduled match.
Analysis: It's nice to see Lana back. She's been out with a broken wrist, but it's not like she wrestles, so she should be fine out there. I think that was the first Rusev/Lana on screen kiss. They are a real life couple that did legitimately get engaged, which is why WWE went with the storyline. There were reports that Lana had heat for letting the engagement get out, but here we are a few months later and it look like whatever heat there was has passed. Ryback's line about "The Zig Man" was pretty funny. I get a kick out of some Rusev promos, but this was average at best.
(Commercial)
Ryback vs. Rusev (w/Lana)
Ryback nailed a dropkick off the middle ropes. They were outside the ring, Ryback shoved Rusev into the steps and the other side of the steps hit Lana. Rusev went to check on her, so the ref counted Rusev out. The match went two minutes.
Winner by countout: Ryback
Post match, Rusev was helping Lana to the back while yelling at Ryback.
Analysis: DUD What the hell was that? Weird booking for a really short match that felt rushed. It looks like they are doing the story with Rusev being too concerned with Lana. Perhaps this is leading to Rusev vs. Ryback at TLC.
Dean Ambrose showed up to talk to Triple H in the "office" with Hunter congratulating him on being the number one contender for the IC Title against Kevin Owens at TLC. He told Ambrose that if Reigns doesn't beat Sheamus in under 5:15 then Ambrose loses his IC Title shot at TLC. The lesson, according to Hunter, is that Roman's decisions affect others as well.
Analysis: That makes the main event more intriguing and I like the twist of Roman's decisions affecting others.
The Dudley Boyz walked out with tables for a segment after the break.
Analysis: First hour of Raw had a little over 10 minutes of in ring action. Not enough in my opinion.
(Commercial)
The Dudley Boyz were in the ring with several tables against the ropes. There were also tables set up outside the ring. Bubba Ray talked about their issues with The Wyatt Family of late. Bubba said that their problem is they didn't get the job done. Bubba said they are ready to fight at any given moment. Bubba and D-Von removed some covers that were on the four tables in the ring and they had the names of the four Wyatt Family members on the tables (black marker on duct tape). Bubba said that they had the names on the tables, so why don't you come out tonight?
Analysis: Really good promo from Bubba, who is one of the best talkers in the company even though he doesn't get to talk that often.
Bray Wyatt showed up at the top of the ramp with Luke Harper, Erick Rowan and Braun Strowman. Wyatt said they accepted the challenge, but told them to be careful about welcoming the devil into their backyard. The lights went out. When some of the lights came back on, Bubba and D-Von said they had some family to help them out. Tommy Dreamer walked out through the crowd with a garbage can in his hands. He received a nice ovation. The three faces had kendo sticks in the ring.
The Wyatt trio of Harper, Strowman & Rowan were on the apron to confront them. Fans were chanting "This is Awesome" at the visual. Dreamer, Bubba and D-Von knocked them all off the apron with kendo stick shots. Wyatt yelled "fight like a man" a few times and they went to break.
Analysis: Nice to see Dreamer back in a WWE ring. He has been working indies for many years and has been working for TNA Wrestling as a backstage agent as well as an on camera performer once in a while. I guess that ended.
(Commercial)
The Dudley Boyz & Tommy Dreamer vs. Luke Harper, Braun Strowman & Erick Rowan (w/Bray Wyatt)
Dreamer tagged in pretty early, but was quickly taken down by Harper and the heels focused on him in their corner. Rowan did the double fist move against the side of the temples followed by a boot to knock down Dreamer. Rowan missed a splash and Bubba tagged in against Harper. Back body drop by Bubba, then clotheslines and a one armed slam for a two count that Rowan broke up. All six guys started brawling, so the referee called for the bell four minutes into the match.
Match Result: Double disqualification
Analysis: * A poor finish to a short match. It was done to give neither team the advantage in the match because it will lead to something at TLC, but I thought they could have used more time.
Post match, Harper knocked down Bubba, Rowan did a spin kick to D-Von and Strowman choked out Dreamer. The heels were standing tall. Wyatt told his guys to get the table. With Wyatt on the apron, Bubba popped up and shoved Wyatt off the apron, which sent Wyatt through the table. The camera didn't show a great angle of it, but the replay was better.
Analysis: That gave the advantage to the faces. I assume it's leading to a 3 on 3 Tables Match at TLC. Maybe if they can find Spike Dudley (he retired several years ago) then they can make it 4 on 4 or perhaps they can get Rhyno for it.
There was a recap of the opening segment.
Sheamus vs. Reigns for the WWE Title later with a 5:15 time limit.
Analysis: As a reader pointed out, I have written many times about WWE doing more WWE Title matches on television. This wasn't what I had in mind, but it's better than not doing it.
(Commercial)
Goldust was in the ring waiting for Alberto Del Rio as replays were shown with Del Rio attacking Jack Swagger on Smackdown, but then Swagger was able to knock him out of the ring. Del Rio was outside the ring while his manager Zeb Colter spoke from his cart at ringside. Colter told us that all of us have hate in our heart, but Del Rio can beat it out of us. Del Rio went in the ring and tried to trash talk, but Goldust punched him. Also worth pointing out no MexAmerica flag, so maybe they have dropped that angle.
Alberto Del Rio vs. Goldust
This is not for Del Rio's US Title. Del Rio hit a snap DDT for two. Goldust hit a clothesline, punch to the face and powerslam for two. Spinebuster got a two count for Goldust. He went for a bulldog, but Del Rio blocked it and sent Goldust crashing against the turnbuckle. That was the spot to set up the finish with Del Rio hitting a double foot stomp on Goldust for the win after three minutes.
Winner by pinfall: Alberto Del Rio
Analysis: * It was good for the time given, but another short match on a show that's had a few short matches already. Goldust needs to be in a tag team or else he's just going to lose matches as a singles wrestler.
Post match, Del Rio applied the Cross Armbreaker on Goldust's left arm. Jack Swagger made the save. As Swagger got into the ring, Del Rio went out the other side and of course Swagger didn't follow him out of the ring. Swagger led the crowd in chanting "We The People" to end the segment.
Analysis: The booking of that match and post match segment was so predictable. Just a basic wrestling angle. Does anybody think Swagger will beat Del Rio for the US Title? Nope.
Charlotte was backstage with the Divas Title. Becky Lynch showed up to suggest to her that they have a match. Charlotte turned it down originally, Lynch said it doesn't have to be a WWE Title match and suggested that it's a match to have fun. Charlotte agreed to it. Charlotte's dad Ric Flair showed up as Becky left and the segment ended.
Analysis: There are some rumors that Charlotte might turn heel soon. I'm not sure if there's anything to it, but seeing her originally turn down Lynch wasn't a face-like thing. Maybe I'm overreacting or it's the start of something.
The Lucha Dragons made their entrance for a match against The Usos.
(Commercial)
PLUG TIME: We launched the brand new, weekly TJRWrestling Podcast recently. My good friend Rey is co-hosting with me. Go check out and bookmark our Podbean page where we will upload new episodes every Wednesday morning. For iTunes you can click here or do a search for "TJRWrestling" (all one word) or "John Canton" and it should come up. All of our new episodes as well as previous episodes go up on our Podbean page so make sure you check that out on a regular basis.
The New Day trio was on commentary for the next match. Big E had JBL's hat. The Usos made their entrance.
Tag Team Titles #1 Contender Match: The Usos vs. Lucha Dragons
Rolling kick by Kalisto on Jey. The Usos double teamed with Big E doing commentary in a very unique voice. All three guys were talking a lot as there were some big spots in the match like Kalisto hitting a dive over the top to take out Jey. Then Jimmy hit a dive to take out Kalisto near the announce table. It looks like they nearly got hurt. Sin Cara hit a dive over the top to take them all out. The New Day went into the ring, attacked both teams and it ended in a double disqualification. Match went three minutes.
Match Result: Double disqualification
Analysis: * It could have been a great match if they got time, but alas it ended quickly. I get why they did it for storyline reasons. It's just frustrating to watch a show with some of the finishes they've booked for it. The New Day were entertaining on commentary, of course.
Post match, Xavier Woods said that there's no winner of this match and that at TLC, The New Day will put up the Tag Team Titles against…they said it together…NOBODY! They chanted "New Day Rocks" while the faces were angry in the ring.
Analysis: It will probably lead to a triple threat tag match at TLC, which should be awesome.
Team BAD were shown walking backstage with Sasha in action after the break.
(Commercial)
There was a backstage segment with Lucha Dragons and The Usos. Stephanie said the Lucha Dragons are in the Tag Team Title match at TLC, but the Usos are only in if Roman Reigns wins the match against Sheamus later. That's because The Usos are Roman's cousins and they were hanging out with him earlier.
Analysis: Good storyline continuity at least.
Sasha Banks (w/Naomi & Tamina) vs. Brie Bella (w/Alicia Fox)
There was some pre-match promo from Banks and friends. They did a big spot early in the match with Naomi & Tamina double teaming Fox wit Tamina hitting a superkick to knock out Fox. Another ref helped Fox to the back. Banks was offense doing her usual array of great moves including a double knee attack. Banks had an arm submission. There was no crowd support for Brie, who has been a heel for over a year. Brie nailed a missile dropkick off the middle rope. Brie hit some Daniel Bryan-like kicks with the crowd chanting "yes" and a running dropkick. Knee by Brie for Naomi on the apron, Tamina distracted and Banks was able to hit the Backstabber into the Banks Statement submission move for the win after four minutes.
Winner by submission: Sasha Banks
Analysis: *1/2 That was some quality cheating by the heels. What bothers me is that they did a storyline over a month ago with Team BAD attacking Natalya backstage. There was absolutely no payoff to that match. They could have done that match here instead of having Brie lose again, but instead it's a nothing match. Where's the storyline continuity for the Banks/Natalya feud that could have been great? Get better, creative team. It's not that hard.
Roman Reigns was backstage getting ready for his match. He had Ambrose and The Usos to support him.
Analysis: They are doing it at the top of hour three instead of the show main event because it's opposite halftime of the NFL game. Plus, there is probably going to be a tag team match later with these guys teaming against Sheamus and New Day.
(Commercial)
Roman Reigns entered first. Sheamus walked out wearing a "Sheamus 5:15" shirt looking like Austin 3:16 shirt. That's pretty funny.
WWE World Heavyweight Championship: Sheamus vs. Roman Reigns
A 5:15 clock counting down is in the bottom right corner. Reigns got some rollups in and a clothesline. Sheamus bailed to the floor, tripped up Reigns on the apron and Sheamus tossed him into the barricade. Sheamus with a running knee lift. Chinlock city time for Sheamus. Reigns came back with a clothesline and a big boot gets a two count. Sheamus went outside the ring, so Reigns tackled him. Reigns tossed Sheamus back into the ring and nailed a Samoan Drop for two. Sheamus rolls out of the ring again. Reigns followed him, so Sheamus tossed Reigns over the announce table and onto the chairs that the announcers were on. Reigns got back up to toss Sheamus into the ring post. Back in the ring, Reigns set up for a Spear. Rusev showed up and yanked Reigns out of the ring. That's the DQ with the match going about four minutes.
Winner by disqualification: Roman Reigns

Analysis: *1/2 They did a good job of making the most of the time they were given. I didn't expect a clean finish and if you did then you haven't been watching WWE long enough. Reigns winning by DQ allows his friends to get into those matches at TLC, so it accomplishes that goal.
Post match, Sheamus was joined by King Barrett, Alberto Del Rio and Rusev. Lilian Garcia announced Reigns as the winner. Sheamus (after calling her "Lily") bragged about still being WWE Champion and said Reigns can get his title shot at TLC in a TLC match.
Sheamus introduced his friends in a new stable called The League of Nations: King Barrett, Alberto Del Rio & Rusev. It looked like they were going after Reigns when Dean Ambrose and The Usos showed up to support him. Sheamus went on the apron, so Reigns knocked him down with a punch. The heels left.
Analysis: The new heel stable gets a name, so that's nice. Del Rio joining them is new, but he fits in that they are all non-Americans. It should set up the predictable tag match in the main event.
Charlotte was shown walking to the ring with her dad Ric Flair.
There was a WWEShop commercial with The New Day promoting merchandise.
(Commercial)
There were members of the NFL's Pittsburgh Steelers sitting ringside at Raw.
A replay of the Reigns/Sheamus "match" was shown.
Charlotte (w/Ric Flair) vs. Becky Lynch
It is not for the Divas Title. Paige is on commentary for this match. Paige said Ric Flair is like a bad rash that never goes away. The girls did a "pinky swear" before the match. They showed Team BAD watching the match on a monitor backstage. Both women exchanged holds on the mat for a couple of minutes. Charlotte wrapped her legs around Lynch's head, slammed her down, did a neckbreaker and then Lynch came back with a kick off the ropes. Lynch hit some arm drags to take down Charlotte. Paige called Lynch a pushover while saying she's too nice. Charlotte did a spot where she jumped off the ropes and then grabbed her left ankle like she was hurt. Lynch showed concern for her. Flair was on the apron. Charlotte did the ROLLUP OF DEATH~! for the win after five minutes. Lynch was wondering what was going on. Paige on commentary said she knew Charlotte was sneaky like that.
Winner by pinfall: Charlotte
Post match, Charlotte celebrated with Ric, who looked surprised and impressed that she would do that to win.
Analysis: ** The match was okay, but again I wish they had more time. The dreaded ROLLUP OF DEATH~! strikes again. There have been some rumblings that perhaps Charlotte is going to turn heel since the reaction to her as a face hasn't been that great. This appears to be the start of that process.
The main event eight man tag match was announced: Reigns, Ambrose & Usos vs. Sheamus, Barrett, Del Rio & Rusev.
(Commercial)
Backstage, Charlotte was shown with the Divas Title. Lynch ran up to her to ask what she's doing. Charlotte said it was strategy. Lynch said that's not the way you're supposed to do things. Charlotte told her she's trying to help her out to see the bigger picture. Charlotte asked if they were still girls and did the pinky swear thing. Charlotte left. Paige showed up to talk to Lynch to stir the pot some more while questioning Charlotte's actions.
There was a segment with Adam Rose called "The Rosebush" with him talking about how Rusev isn't wearing the pants in that relationship. Then he talked about Summer Rae, Tyler Breeze and Dolph Ziggler.
Analysis: It was like a Hollywood gossip show. About 30 seconds of awful pain that we'll never get back.
Stardust was doing a promo about Christmas when Titus O'Neil showed up to interrupt him. They did that last week too.
The 8 man tag is up next.
(Commercial)
The team of Reigns, Ambrose and The Usos were out there first. Then Sheamus, King Barrett, Alberto Del Rio and Rusev were together. Before the match could start, the New Day trio did a promo to say that they talked to the right people and they are in the match too. It's now a 4 on 7 match.
Handicap Match: Sheamus, King Barrett, Rusev, Alberto Del Rio & The New Day vs. Roman Reigns, Dean Ambrose & The Usos
The match started at around 10:39pmET, so they are going to get over 20 minutes most likely. There were a lot of quick tags in the early going. The heels retreated to the floor, so it was time for a break a few minutes into it.
(Commercial)
Back from break, the faces were in control and then they did a spot where Jimmy hurt his left knee while jumping off the top rope. That led to Woods nailing a dropkick against the knee. Then the heel side did a bunch of quick tags with all of them working on Jimmy's knee. Shamus hammered Jimmy with some hard forearm shots to the chest. Reigns ran into the ring to save Jimmy. Kingston went for a top rope attack, but Jimmy nailed him with an uppercut. Hot tag to Jey, who nailed Kingston with clotheslines, punches and a Samoan Drop. Woods distracted the ref, so Big E nailed a cheap shot. The camera showed Jimmy down on the ground grabbing his knee as they went to break.
(Commercial)
Back from break, they showed that Jimmy was helped to the back by officials while Jey was getting worked over in the heel corner. Woods was playing the trombone like he loves to do. Reigns received the hot tag as expected and he destroyed everything in sight with punches and clotheslines. Reigns did a spot where he hit Woods and Kingston with the Drive By dropkick. Sheamus avoided an attack. Del Rio tossed Reigns into the barricade, so the heels were able to use the numbers game to slow him down. Big E applied an abdominal stretch. You could see Roman putting his hand over his face as he was talking to him. Del Rio put Reigns into a headlock. Then Del Rio missed his running attack against the ropes as he crashed to the mat.
Tag to Ambrose and here comes Sheamus for the heels. Ambrose with a bulldog to Sheamus followed by his bounce off the ropes clothesline. Ambrose hit a flying elbow attack off the top rope to take out the heels outside the ring. Then Ambrose did a suicide dive to take out Ambrose. The other six heels are all down. Rusev broke up the pin. Jey Uso superkick for Rusev, Del Rio kicked Jey and then Reigns with a Superman Punch on Del Rio. Clothesline by Reigns on Big E outside the ring. Ambrose tried to fight the heels off, but Sheamus nailed a Brogue Kick on Ambrose for the win after 25 minutes.
Winners by pinfall: Sheamus, King Barrett, Rusev, Alberto Del Rio & The New Day
Analysis: **1/2 I thought it was a very average main event although I'm glad they got some time. The heels should win a match like that due to the numbers game. They wrote Jimmy out of it, Jey wasn't much of a factor and then the heels dominated the final two. Since Sheamus is the WWE Champion it was smart to have him get the win. They also protected Reigns by having Ambrose get pinned. Don't do a 7 on 4 match again. It was just weird. I know the story was about too many heels for the faces to overcome, but if you really want the heels to look credible then make it 4 on4 and have them win instead of doing a 7 on 4 match.
Post match, the heels attacked Ambrose some more. Reigns tried to save, but Sheamus knocked him down with a Brogue Kick as well.
Raw ended at about 11:08pmET with the League of Nations and New Day standing tall in the ring over the fallen faces.
Analysis: They had to end it with the LON (yeah I shortened it already) looking strong since the group was just formed on this show. The New Day is not in the group, but they are allies. In addition to the sight of them dominating, the announcers were pushing it as a new force in WWE as if a bunch of heel midcarders are supposed to be scary. It's not great booking, but at least they are trying something. Will it work long term? I have my doubts about that.
WWE might be overdoing it with heel groups right now: The League of Nations, The Wyatt Family and The New Day. The Authority isn't really a stable anymore, but three heel groups could be too much.
Three Stars of the Show
1. The New Day
2. Bubba Ray Dudley
3. Tommy Dreamer
I don't know who to put. I was bored by this show and there were no standouts.
The Scoreboard
4.5 out of 10
Last week: 4
Last 5 Weeks: 4, 6.5, 7, 7, 8
2015 Average: 5.8
2015 High: 9 (May 4)
2015 Low: 3.5 (September 28)
Final Thoughts
I'm giving it a 4.5 out of 10.
– Another poor show. I'm trying to be optimistic, but I'm not sure what they were thinking with some of the finishes. There were two double disqualifications and a countout finish. Of course there was a ROLLUP OF DEATH~! in a divas match as well. I liked the Ziggler/Breeze finish at least.
– The League of Nations as a heel stable has potential. They just have to be booked strong. There are also other heel alliances on the show with The Wyatt Family and The New Day, so it could get a bit crowded with the groups. I'm sure people are hating on it already, but let's wait a few weeks to see how they are booked. I'm trying to be optimistic about it.
– No sign of Kevin Owens. I'm not sure why, but I missed him a lot.
– Charlotte turning heel might be the best thing for her right now. Long term she's probably better as a face, but the crowd wasn't responding to her well, so it's smart to turn her. There are plenty of face options with Sasha Banks likely turning face in the new year, there's Lynch, Natalya and the Bellas could be in a face role too.
– That Adam Rose skit? Awful. At least it was short.
– Everything on this show is predictable. Okay so I didn't predict a 7 on 4 match to main event, but it was obvious it would be a tag team match from the first backstage segment on the show.
– If I wasn't reviewing it live I probably would have fallen asleep during this show. It was so boring.
—
That's all for this week.
PLUG TIME: We launched the brand new, weekly TJRWrestling Podcast recently. My good friend Rey is co-hosting with me. Go check out and bookmark our Podbean page where we will upload new episodes every Wednesday morning. For iTunes you can click here or do a search for "TJRWrestling" (all one word) or "John Canton" and it should come up. All of our new episodes as well as previous episodes go up on our Podbean page so make sure you check that out on a regular basis.
Thanks for reading. Go St. Louis Rams. Go Toronto Raptors.
John Canton –mrjohncanton@gmail.com
Twitter@johnreport