The John Report: The WWE Raw Deal 11/02/15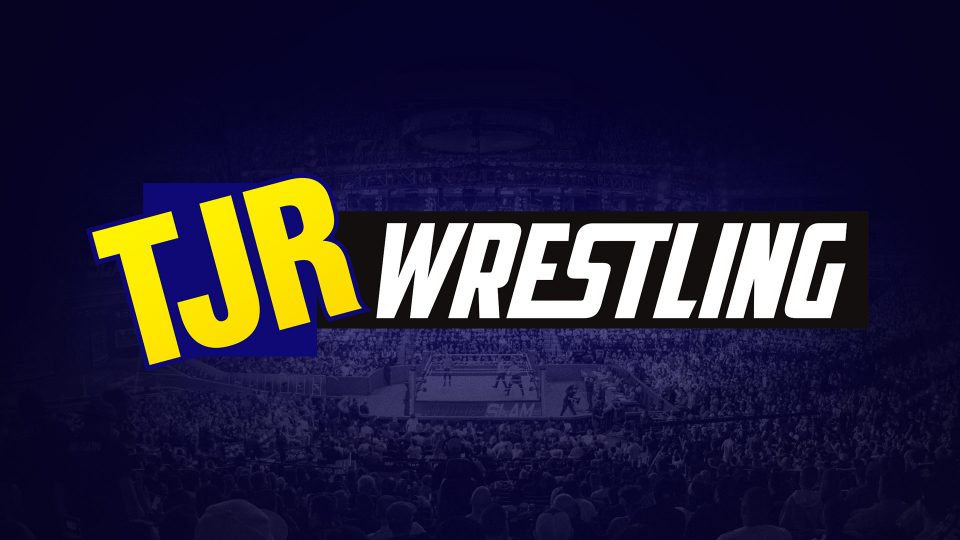 Live from Denver, Colorado this is the Raw Deal for episode #1171. Follow me on Twitter @johnreport. It's my birthday on Wednesday, so here's hoping WWE gives us a good show this week. Let's see if they do.
Roman Reigns started the show with a quick promo to say there is nothing that is going to stop him from being the WWE World Heavyweight Champion. It was over in less than a minute.
The WWE Champion Seth Rollins showed up on the stage for a promo. Rollins went over a recap of what Roman Reigns accomplished this year like going head to head with Brock Lesnar at WrestleMania, but Rollins reminded him that he won that much. Yes, I think we are aware. They teased having a match right now.
Triple H and Stephanie McMahon showed up on the stage as Rollins stood near the ring. Stephanie teased that the fans are going to get this match…just not tonight. The crowd booed. Triple H said he gets it, "we're at altitude, but how high are you people?" That's a good line in a state that has legalized marijuana. Stephanie said Reigns vs. Rollins will be in two weeks at the 29th anniversary of Survivor Series. It's actually in less than three weeks on November 22 and it's the 29th Survivor Series.
Hunter said they will have a traditional five on five Survivor Series match here tonight against a team chosen by Seth Rollins against a team chosen by Roman Reigns. Hunter told them to choose wisely because Roman's survival may depend on it.
Analysis: That sounds like a fun idea to me. Typical opening segment on Raw that sets up a big match for later. I thought it was pretty noticeable how Reigns barely spoke while the others got significantly more time. It went about ten minutes.
Coming up on Raw is a Fatal Fourway divas match with Becky Lynch vs. Sasha Banks vs. Paige vs. Brie Bella to determine the number one contender to the Divas Title at Survivor Series. Wyatt Family is on later and up next is Kevin Owens vs. Dolph Ziggler.
(Commercial)
There was a mention of WWE sending the Kansas City Royals a replica WWE Title that they will have for the parade. I'm a Blue Jays fan. Not happy about losing to the Royals in the ALCS, but respect for them being so clutch. They earned it.
Kevin Owens vs. Dolph Ziggler
This is not for Owens' Intercontinental Title. Owens immediately attacked the left knee of Ziggler. He even mocked a Ziggler hip wiggle because he's awesome. Ziggler collapsed when Owens sent him into the ropes and then Ziggler missed a corner splash. Ziggler nailed a huge leaping DDT that led to Owens rolling out of the ring. Here comes Tyler Breeze along with Summer Rae for the distraction against Ziggler. Time for a break while we all sing Breeze's catchy theme song.
(Commercial)
Breeze and Summer were seated in the VIP section by the announcers while Owens continued to work over Ziggler. Cole mentioned that Summer is streaming this on Facebook. I can't say I care. Oh hey there's a match! Owens kept Ziggler grounded in a headlock. Ziggler nailed a clothesline, corner splash and a neckbreaker while favoring his leg injury. Ziggler rolled through for a two count. Breeze got up out of his chair to distract Ziggler and Owens nailed a Popup Powerbomb to win after 10 minutes.
Winner by pinfall: Kevin Owens
Analysis: ** It was a basic match that was done to further Ziggler's story with Breeze while Owens really doesn't have a feud for his title, which is a shame. They had Ziggler get a few nearfalls in there although I don't think anybody believed he was going to win. It's just that we've seen that sort of finis so many times with a heel out there to distract a face. Even a veteran of ten years like Ziggler gets fooled easily because babyfaces in WWE are consistently booked like idiots.
Post match, Breeze went into the ring with his selfie stick and he posed over the fallen Ziggler with the shot being shown on the big screen in the arena. Ziggler came back with a punch to the head, but Breeze came back with the Beauty Shot spin kick to knock him down. Breeze did another pose over the fallen Ziggler with Summer joining in.
Analysis: Good job of putting over Breeze as being a jerk that capitalized on a fallen rival. Breeze hasn't had a match on Raw yet.
The announce team of Michael Cole, John Bradshaw Layfield and Byron Saxton discussed the five on five elimination tag matches including the first one in 1987. A clip was shown from that first Survivor Series with Randy Savage, Ricky Steamboat and Jake Roberts as the survivors. Later tonight it's Team Rollins vs. Team Reigns.
(Commercial)
Backstage, Owens was shown after his match when Rollins congratulated on his win. Rollins said WrestleMania is around the corner so how about a champion vs. champion match. Rollins asked Owens to be on his team, Owens said sure, but Rollins owes him one.
Analysis: Two of my favorites on the same side. That works for me.
A video aired of Paige turning on her friends (again) on Raw because as I said in the previous segment, babyfaces are idiots.
Becky Lynch was interviewed by Renee Young. Lynch said that last week was an eye opener so she can't wait to get her hands on the backstabber Paige. Brie Bella interrupted. She said if anybody is gonna win the fourway it'll be her, not Charlotte's wacky sidekick. Lynch called Brie the "pathetic doormat" of a sister of Nikki. Brie left and Becky did a fist bump with Renee.
Analysis: It's nice to hear Becky do a promo. If you're wondering about Nikki, she's got some neck injury and she's just taking time off with boyfriend John Cena.
Cesaro made his entrance. Saxton said he wanted a Cesaro Section sign and Cole said nobody likes Saxton. Poor Byron.
(Commercial)
Cesaro vs. The Miz
Sitting in the crowd are Stardust and The Ascension in the "Stardust Section" because Stardust is starting a feud with Cesaro. They did this spot with The Miz doing a wrist lock while Cesaro did a series of kip-ups in succession. Uppercuts by Cesaro and then Miz bailed to the floor. Miz ended up getting the advantage when he sent Cesaro into the ring post. Miz hit a corner clothesline and a double axehandle off the top rope. The announcers said this could be a huge win for Miz. I can't remember his last win. Cesaro came back with a spinebuster and then the Cesaro Swing for about 25 spins. Cesaro applied the Sharpshooter in tribute for his injured partner Tyson Kidd and Miz tapped out to give Cesaro the win after five minutes.
Winner by submission: Cesaro
Post match, Stardust offered a meager applause for the winner.
Analysis: **1/4 A clean win for Cesaro is good for his career because he's not on Raw every week even though he should be. As I said earlier, The Miz is at a point in his career where he rarely wins any matches, so a loss for him is pretty standard. There's no way somebody could watch Miz in 2015 as a joke comedy wrestler and believe that he main evented a WrestleMania four years ago. It's true. It happened.
The Wyatt Family are up next at the top of hour two.
There was a commercial by WWE thanking fans for the support with clips of fans having fun at shows. I'm surprised they didn't use that to plug WrestleMania tickets on sale.
(Commercial)
PLUG TIME: We launched the brand new, weekly TJRWrestling Podcast three weeks ago. My good friend Rey is co-hosting with me. Go check out and bookmark our Podbean page where we will upload new episodes every Wednesday morning. For iTunes you can click here or do a search for "TJRWrestling" (all one word) or "John Canton" and it should come up. Subscribing to it would be even easier for you. Last week's show featured former WWE referee Jimmy Korderas. Coming up this week is author Kevin Sullivan to talk about his new book dedicated to The Undertaker's 25 years in WWE. All of our new episodes as well as previous episodes go up on our Podbean page so make sure you check that out on a regular basis.
Promo Time With The Wyatt Family
Bray Wyatt walked out with Luke Harper, Erick Rowan and Braun Strowman. Wyatt said he wants to give us something that we will never forget. He said he'll give us something truly special. He mentioned how they carried out the rotting carcass of The Undertaker as well as carrying out the scorched body of Kane. Wyatt said that bodies are temporary and completely useless, but a soul lives forever unless that soul is consumed by a higher power. He claimed that he has become that higher power. Wyatt said that they have successfully harvested the souls of The Undertaker and Demon Kane. That power is surging through his veins and it feels really good. He said he summons the thunder, so there was thunder like you might see from The Undertaker and then lightning as well as the ringposts going on fire like Kane usually does. He said it's within his power to take our world and burn it straight to hell. He did the Undertaker pose on his knee, then the lightning struck again as well as a pyrotechnic display.
A video aired showing highlights of The Undertaker and Kane through the years with many shots of them working together. Wyatt was seen laughing and said "follow the buzzards" to end it.
Analysis: That was uh…unique. If you're into the "super powers" stuff then you loved that. Me? I'm not a huge fan. I guess the point of it is that Wyatt has taken over some of the powers that The Undertaker and Kane used to have since they could do all that freaky pyrotechnic stuff and now he can. The video was done as a way to show them in happier times while trying to tell us that it's not happening again. I'm not sure when they will announce the Survivor Series match or who will team with Undertaker/Kane. Maybe we'll find out more next week.
(Commercial)
The Lucha Dragons made their entrance and there was a video package about them because they're getting a push. They won a four way tag match on Smackdown, so WWE is going to feature them more. Fine with me.
The Lucha Dragons (Kalisto & Sin Cara) vs. Sheamus & King Barrett
I think it's funny that Barrett doesn't even wear the crown anymore. He just holds it in his hand as if to say "please forget about my awful run as King of the Ring" while Sheamus has his briefcase. It was mentioned by Cole that Rusev has a biceps injury that will keep him out of action for a few weeks. I think it will be a month. Poor guy gets to stay home with Lana. The heels were in control early but the faces came back with a Sin Cara senton attack followed by a springboard flip into a splash by Kalisto on Barrett for two. Barrett tripped up Kalisto, tossed him into the barricade and it's time for a commercial.
(Commercial)
Barrett was still in control as the heels worked over Kalisto in their corner. Kalisto dove over Sheamus to avoid an attack and here comes Sin Cara with a cross body off a hot tag. He nailed a boot to the face as well as a standing moonsault off the second rope and a dive outside the ring took out Barrett. Sheamus missed a corner attack, Barrett distracted Cara and Sheamus knocked him off the top. The heels spent a few minutes working over Cara with Barrett hitting a big kick to the ribs. Sheamus hit the Irish Curse Backbreaker on Cara for two. Huge boot to the face by Barrett on Cara. Sheamus went for a suplex, but Sin Cara turned it into a DDT and here comes Kalisto against Barrett. Spinning cross body attack by Kalisto, then a rolling kick and a snap hurricanrana for two. Sin Cara took out Sheamus with a cross body. Kalisto avoided the Bull Hammer and Kalisto nailed the Salida del Sol for the pinfall win on Barrett after 14 minutes. Cole called it "look at this" at first, but then he said the name of the move.
Winners by pinfall: The Lucha Dragons
Analysis: ***1/4 That was a classic tag team match with both faces getting worked over by the heels and then the underdog faces found a way to win. Great story to tell within a match that nearly got 15 minutes. That is tag team wrestling. This is the kind of thing Raw should be used for because it's a big win for a team that they want to elevate. All four guys did a great job. I'm a fan of the Dragons as a team and Kalisto is a special talent, so I'm glad they are getting more attention. I don't mind Sheamus and Barrett as a team, but this will hurt Sheamus as a briefcase holder because fans will view him as a tag team wrestler instead of a top contender for the WWE Title. The positive is that there's depth in the tag team division, which is great. I assume this means the Lucha Dragons are getting a tag team title shot in the near future.
Zeb Colter was in his chair on his phone with the MexAmerican flag. His former ally Jack Swagger showed up in a "We The People" shirt because he's never let it go apparently. Alberto Del Rio showed up. Del Rio told Swagger to stay away from Zeb and stay away from their business. Colter said they're trying to join two great countries together. Del Rio ended it with "Viva MexAmerica" and they left. Swagger looked on confused.
Analysis: That segment was necessary because Swagger was aligned with Colter for a while, so it makes sense that he would ask Colter what's going on. It will probably lead to Del Rio beating Swagger in a match soon. They really need to find something for Swagger. Team him up with a guy like Damien Sandow, Curtis Axel or Fandango – all of them are solid performers. Just give them something to do.
(Commercial)
R-Truth made his entrance as they congratulated Batista for being on the cover of Muscle & Fitness. He's in the new James Bond film Spectre. Looking forward to seeing that.
Alberto Del Rio (w/Zeb Colter) vs. R-Truth
This is not for the US Title. Del Rio applied an armbreaker against the ropes. Truth came back with a heel kick and then a scissors kick for a two count. Cole was really excited for it while the crowd was dead for Truth's offense. Del Rio nailed a running enziguiri kick and suplex. Truth hit a suplex of his own. Truth missed a corner charge, then Del Rio hung him upside down against the turnbuckle. Del Rio went to the top and dropped down with a double foot stomp to the head. He covered for the win after four minutes.
Winner by pinfall: Alberto Del Rio
Analysis: *1/2 It's nice to see a champion win a non-title match since that apparently seems to be a rare thing in WWE. Since Del Rio wants to make Del Rio look strong and they are paying him a lot of money, there's no reason for him to lose a match like this. He needs a proper feud, but for now they are going to give him wins in order to say he's better than ever.
The announcers talked about WWE Network with JBL being the over the top heel saying it's available in MexAmerica now, which drew a laugh from Cole. It is cool that it's now in India.
There was a video package about Survivor Series 2005. It was Team Raw vs. Team Smackdown with Shawn Michaels against Randy Orton, JBL and Rey Mysterio. Randy Orton lasted as the sole survivor. Then The Undertaker showed up to set up their feud, but that wasn't shown in the video.
Later on Raw it's Team Reigns vs. Team Rollins.
(Commercial)
Rollins was backstage when The New Day's Kofi Kingston and Big E showed up. Kofi's wearing the new New Day shirt, which is awesome. Big E said the New Day is here. Rollins said they're in, but they play by his rules because he's the captain. Rollins said they needed one more, then they did the unicorn sign and Xavier Woods showed up with the trombone. He said he's back. He missed a week. They said "together" while Rollins was reluctant to say it. Woods played a song as the team chanted "Team Rollins" to the tune of "New Day rocks" and then Rollins left.
Analysis: More greatness from The New Day. I say that every week because that's what they do. They make sense as teammates of Rollins. I like how Seth acts around them with a bit of reluctance because they're so over the top while he's more of a professional that takes things seriously.
Sasha Banks was interviewed by Jojo, who is one of the few people in WWE shorter than Banks. Banks said that she always delivers and of course the fans want Sasha because look at her. She called herself The Boss and told Charlotte to keep an eye open because she's coming for her. Then she insulted Jojo's wardrobe saying Halloween was on Saturday.
Becky Lynch made her entrance for the fatal fourway.
(Commercial)
My favorite woman in this match, Sasha Banks, made her entrance all alone, then Brie Bella alone and oh fuck it's that awful "Brie Mode" song. My ears! Thank you fast forward. Paige entered last all alone. The announcers noted that others were banned from ringside.
Paige vs. Becky Lynch vs. Brie Bella vs. Sasha Banks
First pinfall or submission wins the match and the winner gets a Divas Title match against Charlotte at Survivor Series. There were a lot of nearfalls early on for Lynch against Banks. Three legdrops in a row from Lynch on Banks, but then Brie hit a missile dropkick off the middle rope. Paige nailed Brie with a kick. Lynch tackled Paige outside the ring and then whipped her into the barricade, but Paige shoved Lynch into the stairs. Banks hit a forearm shot on Brie followed by a double knee attack against the turnbuckle, which is one of the many great moves of Banks. That earned a two count. When Paige was on the apron, Banks knocked her off and Brie sent Banks into the middle rope to slow her down. Bulldog by Brie for a two count. Brie went for a missile dropkick again, but Banks moved and Brie went crashing. Paige got a two count as they went to break.
(Commercial)
Back from break, Brie hit some kicks with the crowd chanting "yes" as it should be noted that I miss Daniel Bryan a lot and Brie is not a suitable replacement. Facebuster by Brie for two on Lynch. Paige worked over Brie in the corner with a knee lift to the face. They set up a spot on the turnbuckle with Banks sitting on the top rope, Brie and Paige in a suplex spot and then Becky underneath for a Powerbomb. It's the Tower of Doom spot with four people that looked great in this instance. All four girls sold it like a big deal with all of them going down while the crowd chanted "this is awesome" for their effort. Lynch nailed an overhead suplex on Paige and then a suplex for Brie followed by the Disarmer armbar, but Banks made the save. Banks hit a neckbreaker on Lynch for two. Banks with the Banks Statement submission move on Lynch is broken up by Paige. Paige threw Banks into the ring post to take her out. Paige hit the Rampaige DDT on Lynch for the win after 14 minutes.
Winner by pinfall: Paige
Analysis: ***1/4 A great match by the ladies with a predictable winner. I don't have a problem with it being predictable because they were given a lot of time and had a tremendous match. All four women had a chance to shine so to speak. I think Banks is the best of the four and the crowd loved her, but Lynch showed great fire, Paige was a smart heel in the end and Brie even got some good offense in there too. Last week the guys had a fourway match in the main event that was great, so I'm glad the women had a chance to put on a show as well. This "Divas Revolution" isn't about who started it. It's about giving them more opportunities and matches like this go a long way in terms of taking another step in the right direction. It's not about who tweeted some trash talk to another girl. It's about letting them wrestle and that's what they did in this match. Great job.
Post match, Paige was interviewed in the ring by Saxton. Even though she's a heel, people were cheering. She called the other girls losers and if you cheer them, you're a loser too. She says when she faces Charlotte for the Divas Championship, if you cheer Charlotte on then you will be a loser too. She ended it saying "this is my house" and told Saxton to leave.
Analysis: It was a very basic promo calling fans losers. I think it was written for the kids in the crowd to keep it simple. You can tell the younger fans and the female fans are cheering her still.
A video package aired about last year's Survivor Series. They hyped this up as a huge match with Team Cena against The Authority's team. It showed Dolph Ziggler getting the final pinfall against Seth Rollins, but for whatever reason they left Sting out even though his debut was the big story. He helped Cena's team win, yet wasn't even mentioned. I have no idea why. The other aspect is that this story about The Authority losing power is that it only lasted about one month and nothing really changed.
The five on five match is up next, so it's going really long.
(Commercial)
A replay was shown of Paige's win.
The Divas Champion Charlotte was interviewed by Renee Young. She said she's actually glad that Paige won. She said that anybody that wants to say she is there because she's Ric Flair's daughter makes her work that much harder. She talked about how she's going to show Paige that she earned this – the Divas Title.
Analysis: Her promos are not her strength, but it was fine for a one minute promo.
The New Day entered for their promo for the main event. Woods told the crowd to quiet because they know that they are going to talk. They said they are survivors since Woods survived going through a table and they survived The Dudleys at Hell in a Cell as well. Kofi asked what The New Day's favorite band…Survivor. What's their favorite reality show…Survivor. What's their favorite Destiny's Child…Survivor. They kept on going. They did their unicorn thing again and ended it with "new day rocks." Time for a break.
(Commercial)
Kevin Owens made his entrance. After Raw on WWE Network it's WWE Breaking Ground, which I plan on reviewing every week. Here's my review of the first episode. Good show especially for hardcore WWE fans. The WWE Champion Seth Rollins made his entrance with The New Day doing some air guitar/air drumming for his entrance. Holy shit that was hilarious. Love these guys.
Roman Reigns entered first for his team with the announcers wondering who is on his team. The Usos are back in action and they are on his team. Jey has been out since WrestleMania with shoulder surgery while Jimmy was rarely put in matches (he was on commentary on Smackdown for a while) during Jey's absence. They are cousins of Reigns. I love how Cole just said he was shocked by their return yet they had a graphic ready to plug them on ESPN on Tuesday night. Ryback is another partner. Dean Ambrose is the final partner.
Five On Five Elimination Match: Team Rollins (Seth Rollins, Kevin Owens, Kofi Kingston, Big E & Xavier Woods) vs. Team Reigns (Roman Reigns, Dean Ambrose, Ryback, Jimmy Uso & Jey Uso)
Woods says he has this, so he started the match. He ran right into a superkick from Jimmy and then Jey hit a top rope splash on Woods for the pinfall in less than a minute. Time for a break.
Xavier Woods eliminated by Jey Uso
Analysis: That was quick, but it did a good job of putting over the returning Usos in a big way. A feud with The Usos vs. New Day is inevitable in the near future.
(Commercial)
The heels worked over Jey in the corner with Owens nailing a cannonball attack. Cole mentioned Randy Orton's shoulder injury and he'll be out for a while. It's going to be about 4-6 months, so he may miss WrestleMania although Cole didn't say that part. Jimmy was on fire when he got a hot tag and dropped Kofi with a Samoan Drop followed by the running butt attack. Big E missed a running attack, so the Usos hit dives over the top to take out the New Day guys. Jimmy nailed a Frog Splash on Kingston to eliminate him.
Kofi Kingston eliminated by Jimmy Uso
Big E went after Jimmy, but he was nailed with a kick and then Jey hit a superkick on E as well. Owens tripped up Jey, then Big E attacked and then Big E hit the Big Ending on Jey to eliminate him.
Jey Uso eliminated by Big E
Jimmy nailed E with a superkick. Owens did a blind tag, Jimmy didn't know it, ran the ropes to go after Big E and then Owens dropped Jimmy with a Popup Powerbomb to pin him. Cool spot.
Jimmy Uso eliminated by Kevin Owens
It's 3 on 3 now with Reigns tagging in and going after Owens. Ambrose gave Rollins a clothesline followed by a suicide dive. Big E took down Ambrose with a clothesline outside the ring and Ryback gave Big E a clothesline. In ring, Reigns hit Owens with a Samoan Drop. Rollins distracted Reigns, so Owens nailed a superkick. Time for a break.
(Commercial)
Rollins faced off with Reigns with Rollins hitting a DDT for two and then a chinlock by Rollins. When Reigns got back to his feet, Rollins hit a neckbreaker variation for two. Owens got in there as JBL called him a "prize fighter" like he always does. Double suplex by Owens and Rollins. Reigns gave Rollins a back body drop over the top. Tag to Big E and then Ryback tagged for the first time as well. Ryback with a shoulder tackle on Big E and a Spinebuster on Rollins. Big E nailed a clothesline to take him down, but Ryback came back with a Meat Hook Clothesline. Owens broke up a pin, so Ambrose hit a dropkick on him. Clothesline by Ambrose on Owens outside the ring. Rollins threw Ambrose into the steps. Big E with a belly to belly suplex on Ryback for two. That was a great series of moves right there. Ryback slipped out of the Big Ending and hit the Shellshock on Big E to pin him.
Big E eliminated by Ryback
Immediately after that, Rollins attacked Ryback from behind and Rollins hit a Pedigree on Ryback. He covered him to eliminate him.
Ryback eliminated by Seth Rollins
Owens tossed Ambrose into the barricade and then sent him in the ring against Rollins. Ambrose did a back body drop to avoid a Pedigree. Rollins knocked Reigns off the apron. Ambrose with a running forearm into a bulldog. Flying elbow attack by Ambrose earned a two count on Rollins. Owens distracted Ambrose, so Rollins nailed him with two kicks to the head for a nearfall due to a save from Reigns. Owens hit a knee to the gut of Ambrose. Rollins hit a flying knee attack to the face of Ambrose for two. Owens stopped an Ambrose comeback with a superkick, so Rollins jumped off the top with a flying knee that hit Owen accidentally. Ambrose hit the Dirty Deeds on Owens to eliminate him.
Kevin Owens eliminated by Dean Ambrose
Analysis: That elimination could set up Owens vs. Ambrose for the IC Title at Survivor Series. It makes sense to me.
Rollins is left alone for his team as Reigns tagged in. Rollins tried to run away, but Ambrose brought him back to the ring. Reigns hit a clothesline, Rollins tried to leave and Reigns brought him back to ringside. Reigns hit a Drive By dropkick on the announce table. The faces set up for a double team move, but Rollins escaped. Rollins grabbed a chair and hit Ambrose with it for the disqualification after 31 minutes.
Seth Rollins eliminated by disqualification
Winners: Team Reigns (Roman Reigns & Dean Ambrose are the survivors)
Analysis: ***1/2 That was excellent elimination match even with a disqualification finish. I think that kind of ending is better than having Rollins get pinned again because he's been pinned so many times in the last few months. Doing DQ finishes all the time is bad, but once in a while in a situation where it makes sense is perfectly fine with me. The story is that Rollins knew it would be tough for him, so he got intentionally disqualified to avoid getting humiliated again. It makes sense for a heel. I think what could have made this match seem bigger is if they had a stipulation where Reigns or Rollins gets to pick a stipulation for their match at Survivor Series. I guess they just want to keep it a regular match for now. It was nice to see Owens vs. Ambrose in there for a bit too. I think that would be a great match to do at Survivor Series. It would add to Ambrose's rumored heel turn because if he fails to win a title he can feel like a loser and give him another reason to turn. What was surprising to me is that Reigns didn't eliminate anybody in this match with a pinfall. It's not a big deal, but I figured he'd get one or two eliminations. Rollins was the star of this match. He's such a tremendous all around performer right now.
Post match, Rollins attacked both guys with the chair. He hit them with shots in the ribs and back.
Rollins tossed Ambrose over the barricade to try to get rid of him. Rollins with a chair to the back of Reigns. Rollins sent Reigns into the ring. Rollins slowly took his time getting into the ring, so Reigns capitalized with a Superman Punch. Rollins ran up to the ramp with the WWE Title in his hands while Reigns and Ambrose celebrated the win. There was a final staredown focusing on Reigns and Rollins as Raw came to a close.
Analysis: The strength in numbers helped Reigns since Rollins doesn't really have backup anymore. I still think Ambrose is turning heel at Survivor Series. That's why he was a part of this final scene as well. It paints the picture that Ambrose is going to watch Reigns' back at all times, but the thing about the heel turn is that Reigns will never see it coming.
Three Stars of the Show
1. Seth Rollins
2. Sasha Banks
3. Paige
It was tough to pick. I thought Rollins was amazing in the main event and those two divas really stood out to me.
The Scoreboard
7 out of 10
Last week: 8
Last 5 Weeks: 8, 6.5, 4.5, 4, 3.5
2015 Average: 5.83
2015 High: 9 (May 4)
2015 Low: 3.5 (September 28)
Final Thoughts
I'm giving it a 7 out of 10. That makes it two above average episodes of Raw in a row. It's definitely another step in the right direction.
– Another wrestling heavy show with three matches hitting the three star level and a main event running 30 minutes. That's a fun night of Raw in my opinion.
– I wasn't bored while watching the show. Sometimes during Raw I want to just shut it off and stop watching. This week I was into it because the main event was a unique match that doesn't happen very often. The same thing can be said about the divas fourway match because there was a lot at stake and they were given plenty of time as well.
– The Lucha Dragons beating Sheamus and Barrett was a significant win for them. Having a true team beat two singles guys that have been a team for about a month tells the story that the true team is better. I hope they don't do the match again with Sheamus/Barrett winning, but knowing how WWE books things that is what will probably happen.
– Welcome back to The Usos. I enjoy their work a lot. The tag division is slowly building a lot of depth and that's a great sign for the future. There are plenty of teams in NXT that are ready too.
– Congrats to Bray Wyatt for being a wizard or something. I don't know what to think about it, but for those that are into the supernatural angles I'm sure you loved it. It wasn't bad by any means. I just think it's a bit weird especially in 2015.
—
That's all for this week.
PLUG TIME: We launched the brand new, weekly TJRWrestling Podcast three weeks ago. My good friend Rey is co-hosting with me. Go check out and bookmark our Podbean page where we will upload new episodes every Wednesday morning. For iTunes you can click here or do a search for "TJRWrestling" (all one word) or "John Canton" and it should come up. Subscribing to it would be even easier for you. Last week's show featured former WWE referee Jimmy Korderas. Coming up this week is author Kevin Sullivan to talk about his new book dedicated to The Undertaker's 25 years in WWE. All of our new episodes as well as previous episodes go up on our Podbean page so make sure you check that out on a regular basis.
Thanks for reading. Go St. Louis Rams. Go Toronto Raptors.
John Canton –mrjohncanton@gmail.com
Twitter@johnreport