The John Report: The WWE Raw Deal 10/26/15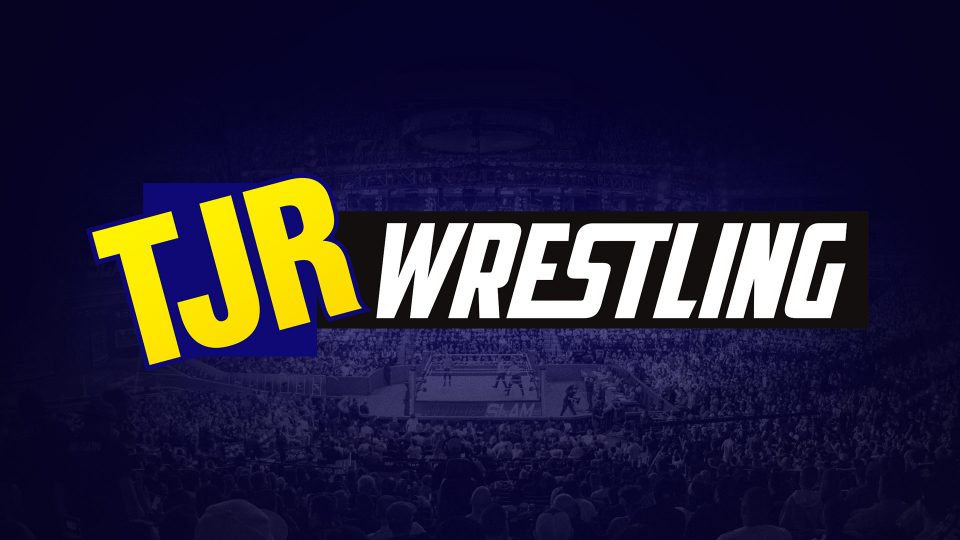 Live from San Diego, California this is the Raw Deal for episode #1170. Follow me on Twitter @johnreport.
Here's my full review of Sunday's WWE Hell in a Cell PPV event in case you missed it. I thought it was a very good show that was carried by two excellent Hell in a Cell matches as well as the surprising WWE return of Alberto Del Rio. How do they follow up? Let's find out on Raw.
The show begins with The Authority's Triple H and Stephanie McMahon walking down to the ring. The announce team of Michael Cole, John Bradshaw Layfield and Byron Saxton welcomed us to the show. Images were shown of The Wyatt Family attacking The Undertaker and then carried him away to end the show.
The Authority Addresses The WWE Universe
They started talking about things that happened at Hell in a Cell like Alberto Del Rio beating John Cena to win the US Title. Hunter said that last night was the emergence of stars and that means "the man" the WWE Champion Seth Rollins. Rollins walked out with the WWE Title around his waist.
Side note: I think Cole has said "only on the WWE Network" about Hell in a Cell at least four times within the first five minutes of this show.
Hunter said that they haven't made things easy for Rollins (Hunter said the names of the guys that Rollins has beat along the way) and that he has proved them right. I should add that he didn't really beat Lesnar at Battleground, but that has been completely ignored. Stephanie said that Rollins has survived every single test. She said just like Triple H has done throughout his career. Subtle hint for a future Seth/Hunter feud. Hunter said not only did Rollins win, but he ousted Kane as the Director of Operations. Hunter told him it brings a tear to his eye to tell him he's proud of him. Rollins hugged them both. Maybe he should ask for his girlfriend's job back. Too soon?
Rollins said he was speechless and bragged about ousting Kane as the Director of Operations. Rollins said he wouldn't be this great without two visionaries: Hunter and Stephanie. He asked for a big ovation for The Authority, so the crowd cheered. Maybe the crowd just wants them to shut up.
The discussion moved on to a talk about how Rollins has beaten everybody there is to beat. Not really true, but we'll go with it. Hunter said now people have to earn the right to step into the ring with Rollins.
Hunter said they are going to take winners from Hell in a Cell and they will compete in matches during Raw. The winners of those matches will be in a Fatal Fourway match and the winner will become the number one contender to the WWE Title held by Rollins. It seems like Rollins is happy with that.
Roman Reigns' music started up and Reigns entered the ring to get in Seth's face. Reigns said this whole thing made him sick. Reigns said that after tonight, you're looking at the number one contender and he's taking that championship. "Believe that." Roman had a staredown with Seth. Stephanie said "let the games begin" and Hunter's music played to end the segment.
Reigns is in the first match as the show went to break.
Analysis: There's the customary 15 minute opening promo to start the show. In this case I didn't mind it because they summarized things from Hell in a Cell and then announced the plan for this week's show. It was announced on social media a couple hours before Raw, so it wasn't a huge surprise. I liked how Hunter/Steph put over Rollins for getting the job done and even though he didn't beat all those wrestlers clean in the last six months, at least he did get by a lot of them. Reigns stepping up to get in Seth's face is fine with me because they really haven't had a proper singles feud. It makes sense that Reigns would be the favorite in this series of matches to determine the top contender.
(Commercial)
"Oh San Diego don't you dare be sour!" It's time for The New Day. Here comes Big E and Kofi Kingston without Xavier Woods, who is out selling an injury. Big E and Kofi did a promo on their way to the ring. Big E mocked Roman's greasy hair. They also threw up a unicorn salute for their buddy Woods. Kingston said you might as well call him Harry Potter because he's about to make some magic. "New Day Rocks" chants followed.
Analysis: I love their promos. Good job with the Harry Potter line too.
Roman Reigns vs. Kofi Kingston

Kingston and Big E have the XW armband for storyline injured Woods again. Kingston hit a dropkick and celebrated. Reigns hit a swinging neckbreaker. Kingston bailed to the floor, so it's time for a commercial.
(Commercial)
Reigns was in control after the break with Kingston on the floor again. Big E started dancing to distract Reigns, which led to a dropkick by Kingston. When they went back in the ring, Kingston hit a forearm shot. Kingston applied a headlock, Reigns fought out of it, but Kingston tripped him up. Reigns powered out with a slam leaving both guys down. Reins nailed a leaping clothesline and then a huge uppercut punch. Reigns hit ten clotheslines in the corner. Reigns had a rollup, then powered out of it and nailed a one armed slam for a two cont. That was a great spot. With Reigns looking to finish, E went on the apron, Reigns knocked him down with a Superman Punch and Reigns finished off Kingston with a Spear for the win after about 13 minutes.
Winner by pinfall: Roman Reigns
The win means Reigns is in the Fatal Fourway main event later on Raw.
Analysis: *** That was a really good TV match. I remember them having an even better match a few months ago too. If you thought Kingston had a shot you really don't watch this show enough. I liked that there were a few solid nearfalls in there and it wasn't some squash win for Reigns. The announcers put over how Reigns isn't 100% after having a tough HIAC match, so that allowed Kingston to look better in the match.
The Miz was backstage with a bunch of people behind him while Miz played the WWE 2K16 video game. He said he could play Steve Austin in the video game better than Austin himself.
Analysis: The video game launches today (Tuesday), so it makes sense for them to plug it heavily during Raw.
The announcers showed photos of Cena's US Open Challenge that was answered by the returning Alberto Del Rio, who won the US Title clean with a kick to the head after about eight minutes. Cena's off for two months although I doubt they mention it on television.
Upcoming matches in this one night tournament are Del Rio vs. Neville, Ziggler vs. Big E and up next is Cesaro taking on Kevin Owens.
(Commercial)
Cesaro entered to a nice ovation with some fans holding "Cesaro Section" signs. Kevin Owens did a pre-match promo backstage that aired prior to this match. It was just Owens saying the greatest moment wrestling is coming when he is IC & WWE Champion.
Kevin Owens vs. Cesaro
This is not for Owens' IC Title. They exchanged nearfalls early on with each guy coming close to winning. Cesaro nailed a clothesline leading to Owens going to the floor. When they got back into the ring, Owens had control and he was trash talking Cole on commentary. Cesaro hit a delayed vertical suplex for two. They exchanged punches on the floor and then did a double clothesline spot. Both guys rolled into the ring to break the count. A break followed soon after.
(Commercial)
Back from break, Cesaro hit a series of uppercuts and then a dropkick sent Owens outside the ring. Cesaro nailed a running uppercut on Owens while he was holding a "Cesaro Section" sign. Cesaro nailed a running dive off the apron and then a cross body block off the top rope leading to a two count. Owens came back with a DDT for two leading to a "this is awesome" chant. Cesaro nailed a spinning uppercut off the middle rope. That's such a difficult move that he makes look easy. Cesaro wanted the Swing, Owens was in the ropes, the ref kept Cesaro back three separate times and Owens capitalized with a superkick. I like when he does that spot where it's a move while the ref is keeping the guy back. It's a surprise attack that works well. Owens followed that with the Popup Powerbomb for the win after 11 minutes.
Winner by pinfall: Kevin Owens
The win means that Owens moves on to Fatal Fourway match in the main event.
Analysis: ***1/4 A damn good match by two of the best in-ring performers in WWE. Every time they wrestle it's awesome. I wish they got another 5-10 more minutes because they were on their way to doing a really special match. It was still very entertaining for the time given, but I'll always want to see more. It would have been nice to see Cesaro get the win because he needs wins. I find it ridiculous that anybody in WWE could say he's boring or lacks a connection with the crowd because they were totally into this match. Owens looked sharp like usual. Huge fan of him.
Paige was backstage on a couch talking on the phone to a "Mr. O'Brien" since she was on the Conan O'Brien show last week. Charlotte and Becky Lynch were there. Paige bragged about people wanting her to be on their shows after name dropping Conan. Paige congratulated Charlotte for beating Nikki Bella. Charlotte hesitantly shook her hand and told Paige if she attacked Natalya then she (Paige) will regret it. Paige denied having anything to do with it. The three girls did a pinky swear handshake to show that Team PCB is back together.
Analysis: So the babyfaces think all is well huh? It won't end well for them. Always remember that babyfaces are idiots. I think it's hilarious that it's been almost two weeks and nobody knows who attacked Natalya. Can she be asked? They put over Twitter so much and she's pretty active on there looking happy in life, so it's not like people buy into these silly angles.
(Commercial)
Charlotte entered with her buddies as photos were shown of Charlotte's win over Nikki at Hell in a Cell.
Team PCB (Paige, Charlotte & Becky Lynch) vs. Team Bella (Nikki, Brie & Alicia Fox)
There are rumors of the Bellas taking time off for a couple of months. Perhaps after tonight, but it's time to do this tag match again. The heels worked over Paige early on to isolate her from her partners, but that didn't last long as Charlotte tagged in with a double dropkick with Paige on Fox. Backbreaker by Fox on Charlotte. The heels slowed down Charlotte and isolated on her in their corner. Fans were chanting for Becky on the apron as Brie worked over Charlotte with a running knee. Charlotte nailed a sloppy neckbreaker on Brie that Cole called "what a move" and it looked bad, but they both tagged out with Becky against Nikki. Becky nailed a kick and then an overhead suplex for two. Charlotte with a Spear on Brie, Alicia with a boot on Charlotte and Becky sends Alicia out. Nikki knocked Paige off the apron and then Nikki with a forearm shot to Becky. Rack Attack by Nikki on Lynch. It looked like Paige could have saved, but she stopped. Nikki covered for the win after six minutes.
Winners by pinfall: Team Bella
Analysis: *3/4 It was just a standard divas tag match like we've seen so many times from these women. I'm not sure if it was the right booking move to put Team Bella especially if they are taking a break. I guess they did it because of the Paige thing where she could have saved and chose not to.
Post match, Charlotte checked on the fallen Lynch. Paige attacked Charlotte from behind. Big reaction from the crowd for that. Paige nailed the Rampaige DDT on Charlotte. Paige went after Lynch and nailed the Rampaige DDT on her as well. Paige applied the PTO submission on Charlotte until a ref broke it up. Some people were cheering her while Paige was playing to the crowd. Paige left looking proud of herself while Charlotte stared at her looking mad.
Analysis: There's the heel turn again. She already turned heel, then convinced them she was a face and this is another turn to make it official. I thought it was weird that she was playing to the crowd since she's a heel and shouldn't be encouraging cheers. Heel Paige is a lot more fun than when she's a face and I look forward to her feud with Charlotte. This will probably lead to Paige becoming number one contender and then getting a Divas Title shot against Charlotte at Survivor Series.
A video aired showing Lesnar vs. Undertaker in the WWE2K16 video game. Coming up is a recap of Undertaker vs. Lesnar.
(Commercial)
A graphic was shown of the most successful sporting events in the world (according to Forbes) with WrestleMania in 5th place. It was beat by the Super Bowl, Summer Olympics, Winter Olympics and FIFA World Cup. Since three of those don't happen every year you could say WrestleMania is second in terms of annual events. The others are NCAA Men's Final Four, Daytona 500, UEFA Champions League, College Football Playoffs and MLB World Series. Cole thanked the WWE Universe for being one of the most popular brands in the world.
The WrestleMania tickets on sale date is Friday November 6. Two days after my birthday. I'll be going to WM, but I won't get tickets until later most likely. Any ticket brokers out there? Email me if you can get a deal because I have a group of friends with some interest.
There were images shown of the Lesnar/Undertaker match won by Lesnar. Then there were images of The Wyatt Family attacking Undertaker and carrying him to the back. We'll hear from Wyatt later.
Alberto Del Rio and Zeb Colter were interviewed by the lovely Renee Young. Colter was in his motorized cart. He spoke about the John Lennon song "Imagine" while saying we should imagine the United States and Mexico as one country. Zeb said now they are a country called Mexamerica. Del Rio said he's not going to let an immigrant like Neville take away his chance to be WWE Champion again.
Analysis: I'm not sure if this Mexamerica thing is going to get over or if this pairing will work, but I have faith in both performers and I think they will do a good job with it.
Neville entered for a match.
(Commercial)
Del Rio entered with Colter, who had a Mexican/American flag on his cart.
Alberto Del Rio (w/Zeb Colter) vs. Neville
Del Rio had control early on as he tossed Neville out of the ring, but then Neville got going with his fast paced offense. Del Rio bailed to the floor as a way to slow him down, so of course it's time for a commercial.
(Commercial)
Back from break, they showed a clip of Del Rio hitting a Backstabber. A backbreaker from Del Rio earned a two count. More offense from Neville including some kicks that sent Del Rio to the floor again. Neville hit a spinning plancha over the top to take out Del Rio. Back in the ring, hurricanrana by Neville for a two count. Neville got in a kick, but when Neville was on the apron, Del Rio nailed an enziguiri kick to the head for a two count. Great spot right there. I missed Del Rio. He makes everything look so smooth. Neville got a rollup and then Del Rio crushed him with a clothesline that Neville sold with a flip before landing. Del Rio missed an attack by the ropes, so Neville went up and Del Rio tripped him up. With Neville hanging upside down, Del Rio jumped down with a double foot stomp. He covered for the win after 11 minutes.
Winner by pinfall: Alberto Del Rio
The win means Del Rio moves on to the Fatal Fourway main event.
Analysis: *** Another quality matchup in this tournament. The contrast in styles was good because Neville was out there going for high spots with the idea that one big move could win it. Then Del Rio was out there countering a lot of his stuff and doing power moves as well. I liked the finish because even though we haven't really seen Del Rio win with that double stomp, it made sense in that situation. It puts over Del Rio as a crafty worker that can win with multiple moves. It was a standing side kick against Cena and a double foot stomp here. It's going to make him more of a respected performer.
Up next is a six man tag featuring guys that lost at Hell in a Cell.
(Commercial)
PLUG TIME: We launched the brand new, weekly TJRWrestling Podcast two weeks ago. My good friend Rey is co-hosting with me. All the info for last week's show with Mickie James as our guest is right here. Go check out and bookmark our Podbean page where we will upload new episodes every Tuesday night or Wednesday morning. We were on Soundcloud for a couple of weeks, but we switched due to better pricing on Podbean. This week's episode will have former WWE referee Jimmy Korderas as our guest.
A clip was shown with The Miz and other stars at Be A Star rally for children.
Sheamus, King Barrett & Rusev vs. The Dudley Boyz & Ryback
These guys all lost on Sunday, so they started brawling at the start with Devon working on Sheamus with a shoulder tackle and a flapjack earned a two count. A Barrett distraction allowed Sheamus to hit a rolling senton on Devon to give the heels control. As Barrett applied a chinlock on Devon, JBL said Barrett's been a great king. Really? He loses a lot. Oh well. Nice boot to the face by Barrett on Devon for two. After Rusev hit a cheap shot on Bubba, Devon nailed a clothesline and hot tag time to Ryback against Barrett. Ryback was on fire with clotheslines, a shoulderblock and Bubba tagged in. One armed slam by Bubba on Barrett, tag to Devon and a double neckbreaker. Ryback tagged in with a Spinebuster on Rusev. The three faces did the "feed me more" chant leading to three clotheslines. Neckbreaker by Devon on Barrett, Bubba tagged in and Devon did the Whassup Drop on Barrett. The faces did their "get the tables" thing to a big reaction. Sheamus distracted Bubba while Ryback/Devon went for tables and Barrett got a ROLLUP OF DEATH~! with tights for the win after seven minutes.
Winners by pinfall: Sheamus, King Barrett & Rusev
Analysis: ** A short match for a six man tag, but effective in terms of putting over the heel European trio that has teamed together a few times in the last week. The dreaded ROLLUP OF DEATH~! strikes again although Barrett used tights when he did it. Also, I think it's funny when the faces want to get tables even though they would lead to a disqualification during the match and those guys leaving the ring ended up costing them the win. That's the silliness of pro wrestling, my friends. We shouldn't always overthink it.
We will hear from Bray Wyatt after the break.
(Commercial)
They showed images of Hell in a Cell with Lesnar beating Undertaker and then the Wyatt Family taking Undertaker away.
Bray Wyatt Promo Time
Wyatt was sitting in a darkened ring on a wooden rocking chair while fans lit up the arena with their cell phone light. Wyatt said that for 25 years The Undertaker has walked among the darkness and the light with no equal. Grown men would tremble at just the sound of his name. Last night, the apocalypse showed its face. He said they carried out the soul of the mighty Undertaker. Fans chanted "what" at him. He asked if they could feel the wicked, horrible feeling in the air. Wyatt said that last night was war. He wanted to make something clear that Roman Reigns needs to understand that one day they will dance again. He said that the demise of The Undertaker has become his resurrection.
Wyatt said that once you have that kind of power, it consumes you and you become addicted to it. He claimed that while he is speaking, he is feasting the soul of The Undertaker. He said he wants more and he will not stop until there is nothing left of The Undertaker. Wyatt wanted Undertaker to be bones on the ground as he ascends to his throne. The fans chanted "Un-der-taker" although it wasn't that loud. Wyatt wanted people to place their hands on their television set to share a moment of silence with him for the man that has lost his soul…to him. Wyatt laughed: "Rest in peace, phenom." Kane's music hit and he marched down to the ring.
Analysis: That was an outstanding promo by Wyatt. He's the best wrestler in WWE in terms of promos. Heyman's better overall, but he's not a wrestler. It's not easy to do promos like that where you are all alone in the ring and the crowd is chanting "what" at him. Wyatt was able to get through it. I liked his explanation that he wants to end The Undertaker and that this is his resurrection. He also touched on Reigns saying they will go at it again, but not now. The promo worked very well.
I guess I should add it's Demon Kane. As Kane made his way to the ring, the Wyatt Family logo appeared on the screen. When the lights came back on, the ring was surrounded by Braun Strowman, Luke Harper and Erick Rowan. Kane was able to fend them off for a bit, even sending Strowman over the top to the floor. Then the numbers game took over. Rowan and Harper did a double Chokeslam to Kane. After that, they just wore him down with punches while Harper had him in a tight chinlock and the others attacked. It ended with the Wyatt Family carrying Kane away just like they did with Undertaker.
Analysis: It's obviously leading to a Survivor Series elimination tag with the four Wyatt Family guys against Undertaker, Kane and two other partners. I'm not sure who the other partners will be although it might be the Dudleys just because they're a tag team that could feud with Harper and Rowan. They're also veteran legends that would fit with Undertaker and Kane. That's just my guess at this point.
(Commercial)
There was a shot backstage in a darkened area of the arena that had smoke with The Wyatt Family dragging Kane on the ground. Wyatt was singing "he's got the whole world in his hands" as they went off camera.
The announcers discussed what happened with Kane and JBL said it was disrespectful when they did it to Undertaker as well as Kane.
Analysis: At least there was a bit of a follow up with the backstage scene of the Wyatts dragging Kane to the back.
Big E walked out with Kofi Kingston for a match with Dolph. After Ziggler made his entrance, Tyler Breeze showed up with Summer Rae aka Summer Breeze. This is Tyler's debut on Raw. They sat at ringside in some fancy chairs at ringside that was like the VIP section of a club to watch the match since Breeze attacked Ziggler on Smackdown.
Big E (w/Kofi Kingston) vs. Dolph Ziggler
There's some history here since Big E debuted as Ziggler's bodyguard a few years ago, which Saxton mentioned. Big E was in control early on using his power. He knocked down Ziggler with a shoulder tackle that Ziggler sold better than anybody else selling a shoulder tackle. Ziggler made a brief comeback with a dropkick as well as a clothesline that sent them both out of the ring. After a Kingston distraction, Big E hit a huge clothesline for a two count as the show went to break.
(Commercial)
Back from break, Big E was still in control. Ziggler went for a sleeper, but E drove him into the turnbuckle and nailed a running shoulder tackle. Summer was feeding Breeze grapes on their chairs while Breeze kept looking at the camera on his selfie stick because that's his thing. When Ziggler went for the Fameasser, Big E caught him and hit a Powerbomb for the two count. Ziggler came back with a dropkick as both guys were down. Big E did a slingshot that sent Ziggler over the top to the floor with Ziggler selling it like he hit the ring post. What an awesome bump. Big E took a sip from the drink at Summer's table. When Big E went back in the ring, Ziggler nailed a Fameasser for a two count. Big E nailed the running splash for two. With Big E on the apron, he did the unicorn salute with Kingston and Ziggler nailed a Superkick for two. Big E missed a shoulder tackle, hit the steel post and Ziggler hit the Zig Zag for the win after 12 minutes.
Winner by pinfall: Dolph Ziggler
With the win, Ziggler's in the Fatal Fourway with Reigns, Owens and Del Rio.
Analysis: ***1/4 Another very good match in this one night tournament. There were plenty of good nearfalls throughout. I like Big E a lot, but I liked Ziggler getting the win because the four way match needed another babyface wrestler in there. This could be an excellent feud down the road because there's a natural chemistry between them, plus Ziggler's outstanding at working as the face against the bigger heel. I was really impressed by some of the bumps by Ziggler. I always am, but he really put on a great performance in this match. It was one of Big E's best singles matches too. He has a bright future.
Roman Reigns and Dean Ambrose were shown in the locker room. Ambrose gave him a pep talk saying that he's been there before. He said that Reigns was close at WrestleMania when Seth showed up and at Money in the Bank when Wyatt showed up. Ambrose said this is what they've been working for. He told Reigns to go out there and take it. Reigns said he's got this.
Analysis: Good pep talk from Ambrose. I'm not a fan of him being a cheerleader or being on the sidelines, but maybe it will be done to set up a heel turn in the next few months. It's certainly a possibility to consider for down the road.
(Commercial)
There was an in-ring segment with breast cancer survivors as well as a lot of wrestlers, Triple H and Stephanie McMahon. Titus O'Neil spoke about Susan G. Komen's company fighting cancer. He said the "rise above cancer" phrase that is on the shirts that a lot of superstars and divas are wearing. O'Neil thanked everybody for getting the gear to join the fight to help rise above cancer. Then he led the crowd in a "rise above cancer" chant. This is the last Raw in October, so it's a way to wrap up this initiative.
The Miz was still playing WWE2K16 in the back with people watching him. He celebrated a win. Then as he said "Austin 3:16 says I just whipped your ass" there was Steve Austin! Huge pop for Stone Cold. Austin asked Miz what he knew about the video game, said "what" a few times and they plugged the game again.
Analysis: It was tough to hear because the pop was so loud when Austin was on the screen. He has a home in Los Angeles, so he was at Hell in a Cell and they invited him to Raw too.
The WWE Champion Seth Rollins showed up to join the announcers for commentary on the main event match. He shook JBL's hand, but didn't shake Cole's hand.
(Commercial)
This week on Smackdown it's a Halloween themed episode.
Ziggler and Del Rio were already in the ring. The IC Champion Kevin Owens entered the ring. The Miz will be on ESPN Sportscenter on Tuesday at 9pmET. Is he going to talk about what it's like to barely be relevant for most of the year? Enjoy. Roman Reigns entered last.
Fatal Fourway Match To Determine #1 Contender To WWE Title: Roman Reigns vs. Alberto Del Rio vs. Dolph Ziggler vs. Kevin Owens
All four guys brawled outside the ring in the early going. Rollins said it didn't matter who the challenger is. Del Rio jumped off the barricade and punched Ziggler in the head. Reigns nailed Del Rio and Owens with suplexes as well as a Samoan Drop into a slam on Ziggler. Reigns nailed a clothesline that sent Del Rio outside the ring. Reigns hit a Drive By dropkick on Owens in the ring and then one for Del Rio on the announce table. Ziggler destroyed Reigns with a Superkick while outside the ring. Time for a break.
(Commercial)
Back from break, Reigns was still selling while Owens and Del Rio worked on Ziggler in the ring. Del Rio tossed Reigns into the steps. The heels worked together on Ziggler, but then they argued and exchanged punches. Owens missed a running senton splash, so Del Rio nailed the standing side kick that won him the US Title. Reigns nailed a Samoan Drop on Del Rio for two. Reigns hit a bunch of clotheslines on Del Rio to send him out of the ring. Ziggler had a faceoff with Reigns with Rollins saying this isn't fair to Ziggler since he just had a match while Reigns had two hours to rest. That's a way for Rollins to suggest he doesn't want to face Reigns and Cole called him out on it. Ziggler nailed a dropkick followed by a DDT for two. Reigns hit a sitout Powerbomb on Ziggler for two. The crowd is very hot for this match. Reigns with a Superman Punch on Ziggler, Del Rio tossed Reigns out of the ring and Del Rio covered Ziggler for two. Always a fun spot. Owens tossed Reigns into the steps and Del Rio nailed an enziguiri on Owens. Ziggler with a Fameasser on Del Rio for a two count. Another awesome nearfall right there. Wow. This match is damn good!
The fans were chanting "this is awesome" again. Del Rio nailed Ziggler with a huge clothesline for a two count. Ziggler looked like he was going to give Del Rio a superplex, but Owens stopped that and Reigns nailed a Superman Punch on Del Rio. Superkick by Ziggler to Reigns. Owens with a German Suplex to Ziggler followed by the cannonball in the corner. Owens did the cannonball to Del Rio while Reigns hit the Drive By dropkick on Del Rio at the same time. Reigns and Owens went face to face. Owens nailed a kick, but Reigns avoided the Popup Powerbomb with a Superman Punch. That was sweet. Reigns nailed the Spear on Owens to pin him after 15 minutes.
Winner by pinfall: Roman Reigns
The win means that Reigns will get a WWE Title shot against Rollins likely at Survivor Series although that part wasn't made official.
Analysis: **** An excellent main event. Wow! All four guys looked great and while the Reigns win wasn't a surprise at all, I liked that it was booked evenly rather than some easy win for him. That was a lot of fun to watch and write about. The pace was fast, the nearfalls were great and since we don't get fourway matches that often, it felt fresh too. Plus, it helps that they were fighting for something since this match determined the challenger for Rollins at Survivor Series. The crowd was into it from the beginning, but they got louder as the match went on, which shows just how exciting it was from start to finish. I thought Ziggler was amazing bumping all over the place, Owens' offense is great and Del Rio was the crafty heel. Reigns was booked like the huge babyface star, which isn't a surprise.
Reigns got in the face of Rollins by the announce table. They had a long staredown. It literally went about two minutes with Rollins putting the WWE Title on his shoulder while Reigns stared at him. Reigns tapped the title and then walked away. The cameras focused in on Reigns staring back at him as the show came to a close.
Analysis: I thought it was effective in terms of setting the scene for the title match. The announcers talked about this as if it was Reigns' first WWE Title shot since WrestleMania. It's not his first title shot because was in the Payback main event for the title, but in terms of a singles match it is his first televised opportunity since WrestleMania.
I'm excited about a Rollins vs. Reigns WWE Title match at Survivor Series. I think it will be a great match and it makes sense from a story perspective. Maybe Ambrose turns heel to prevent Reigns from winning. My early pick is Rollins retains because I think the Reigns WWE Title win will be a WrestleMania moment. I could be wrong, though. They could do something where Reigns wins it, Sheamus cashes in right away and then they do a Reigns/Sheamus feud. I'd keep it on Rollins, though.
Three Stars of the Show
1. Roman Reigns
2. Dolph Ziggler
3. (tie) Kevin Owens
3. (tie) Alberto Del Rio
I can't pick just three. All four guys deserve praise. Plenty of others do as well.
The Scoreboard
8 out of 10
Last week: 6.5
Last 5 Weeks: 6.5, 4.5, 4, 3.5, 5
2015 Average: 5.80
2015 High: 9 (May 4)
2015 Low: 3.5 (September 28)
Final Thoughts
I'm giving it a 8 out of 10. The last time I gave a show a score of 8 or higher was the 8.5 on July 20. Three months. That's the night there was that awesome Lesnar/Undertaker brawl. It's also my third highest score of the year.
– This show was excellent. The best Raw in several months and one of the best of the year. The thing is they can do shows like this all the time because it featured five matches that got over 10 minutes and they were all good to great. Some weeks they have only one or two matches go that long because they fill the show with garbage. This week, almost every segment and match mattered. It led to a much better show. The four matches took place to determine who would be in the main event and then the main event was damn good as well. That's what we want to see on Raw. Give us a show with a purpose. Most importantly, let your performers put on great matches that we know they are capable of.
– It made sense to have Kane come to the defense of his "brother" The Undertaker and for the Wyatt Family to attack. I'm interested in seeing what other faces come to the defense of Undertaker in order to form a Survivor Series team. Wyatt's promo was great.
– There was no explanation given for John Cena's absence. I didn't really miss him. Other people stepped up and I think the roster is so talented that they will be fine without him.
– It was an episode of Raw that proved just how deep and talented WWE's roster is. Please just let them wrestle. They have the talent to put on a great show every single week. It's really not that hard to just let your performers do their thing.
—
That's all for this week.
We launched the brand new, weekly TJRWrestling Podcast two weeks ago. My good friend Rey is co-hosting with me. All the info for last week's show with Mickie James as our guest is right here. Go check out and bookmark our Podbean page where we will upload new episodes every Tuesday night or Wednesday morning. We were on Soundcloud for a couple of weeks, but we switched due to better pricing on Podbean. This week's episode will have former WWE referee Jimmy Korderas as our guest.
Thanks for reading. Go St. Louis Rams. Go Toronto Raptors.
John Canton –mrjohncanton@gmail.com
Twitter@johnreport