The John Report: The WWE Raw Deal 10/05/15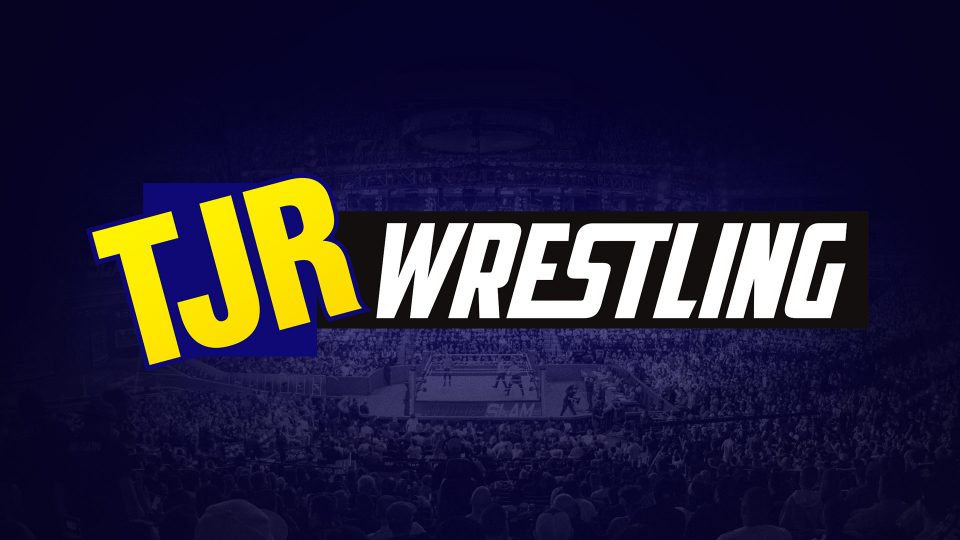 Live from Boston, Massachusetts this is the Raw Deal for episode #1167. Follow me on Twitter @johnreport.
This is going to be an abbreviated version of the Raw Deal because I have an early flight and don't have the time to write about everything in depth. I'm heading to Orlando on Tuesday for the NXT Takeover event on Wednesday as well as the taping on Thursday. I've never been to a NXT event, so I'm looking forward to it. For this Raw Deal, I'll just list the matches with results, backstage segments and quick analysis for everything. Sorry for the lack of details. It will be back to normal next week.
Raw started with a video package focusing on the Seth Rollins/Kane storyline.
Brock Lesnar was out with Paul Heyman for a promo. It was just a way to hype up Lesnar vs. Undertaker at Hell in a Cell on October 25. The promo also featured video packages about their WrestleMania 30 and SummerSlam 2015 matches. Outstanding promo by Heyman like usual with him saying this is the last time Lesnar will face Undertaker. Lesnar didn't say a word.
Big Show walked out while Heyman was still talking. Show wanted a handshake, but Lesnar just walked away. Show said he hopes Lesnar loses to Undertaker again.
Lesnar attacked Show with a belly to belly suplex and then a F5. Lesnar's music played to end the segment.
Analysis: It was a continuation of Saturday's WWE MSG show where Lesnar dominated him. Show was used as a way to put over Lesnar huge prior to the match with Undertaker. Lesnar looks as strong as ever. Strong opening segment.
Seth Rollins complained to Stephanie McMahon backstage about how Show was his partner later, so does he have to face the Dudley Boyz by himself? She told him to figure it out.
Roman Reigns entered for a six man tag.
(Commercial)
Roman Reigns, Dean Ambrose & Randy Orton vs. Bray Wyatt, Braun Strowman & Luke Harper
They had about one minute of action and went to break. The big spot was when the faces hit a shoulder block to knock Strowman out of the ring although he landed on his feet.
(Commercial)
The Wyatt Family dominated Ambrose for a few minutes and they went to another break.
(Commercial)
After Orton was in briefly, Reigns received the hot tag. That's when the action really picked up with action all over the ringside area with Ambrose taking down Strowman outside the ring. Orton hit a RKO on Harper, then Reigns nailed a Spear and that was it after about 17 minutes.
Winners: Roman Reigns, Dean Ambrose & Randy Orton
Analysis: *** A clean win for the faces with Harper getting pinned. No surprise that he was pinned for his team. Also no surprise that Reigns got the win since he's usually made to look strong. Still a good match.
Post match, Reigns told Wyatt that at Hell in a Cell they're done and he's the one that will win it.
They hyped Cena's US Open Challenge for later.
(Commercial)
Sheamus did a promo ripping on the Boston Celtics saying he was a real Irishman. Then he taunted Neville in the ring and said he would always be a loser.
Sheamus vs. Neville
King Barrett was on commentary. It went less than one minute with Barrett distracting Neville and Sheamus hit a Brogue Kick to win.
Winner by pinfall: Sheamus
Analysis: Too short to rate. I guess we're back to the Neville/Barrett feud from the spring. Sheamus still doesn't have a feud. He wasn't in a match at Night of Champions and may not have one at HIAC either.
Kane was shown walking backstage in his suit while limping to sell his left leg injury. He speaks to start hour two.
(Commercial)
Kane was in the ring doing a promo and Seth Rollins was out there too. They continued to bicker about things with Rollins saying he didn't want to be his partner on Raw against the Dudley Boyz. Stephanie McMahon was in babyface mode putting over Tom Brady because she's a New England Patriots fan. She said that at Hell in a Cell, Kane will face Rollins for the WWE Championship. She also told Kane he can team with Rollins later. Stephanie added that if Monster Kane doesn't beat Rollins at HIAC then Corporate Kane will be relieved of his duties as Director of Operations.
Analysis: It was the announcement we all expected. Kane gets a WWE Title match even though he barely won any matches this year. I know they had to do this angle with Rollins vs. Kane based on the history they had, but Kane could have been built up a lot more.
More hype for Cena's open challenge later.
(Commercial)
Backstage in the office, Rollins complained to Triple H about having to team with Kane and Hunter gave him some advice.
Natalya vs. Paige
Paige worked as the heel in the match although the crowd reaction was mixed. After Paige controlled the early going, Natalya made the comeback with a couple of nearfalls. There was a sweet Sharpshooter spot where Paige went for a rollup, but Natalya blocked it and applied the Sharpshooter although Paige got to the ropes. Shortly after, Natalya applied the Sharpshooter and Paige tapped out after about six minutes.
Winner by submission: Natalya
Analysis: ** A solid match by two of the best female performers in WWE. I'm a little surprised that Natalya won clean, but I don't mind it at all. I just figured that with Paige recently turning heel that she would get the win. I'm not upset about a Natalya win because she needed it too.
There was a video package about Ryback and a backstage promo from him. He said it's feeding time for Kevin Owens.
The Intercontinental Champion Kevin Owens entered for a match.
(Commercial)
Kevin Owens vs. Sin Cara (w/Kalisto)
This is not for the IC Title. Owens was in control early, Sin Cara had a brief comeback and Owens nailed a superkick when Sin Cara tried an attack off the ropes. Owens finished him off with the Popup Powerbomb for the win after two minutes.
Winner by pinfall: Kevin Owens
Analysis: A short match to put over the IC Champ. I'm glad that he won clean and didn't have to cheat to beat a tag team wrestler like Sin Cara.
Post match, Owens kicked Kalisto in the head. He was going for a Powerbomb when Ryback ran down to the ring, so Owens escaped through the crowd.
Analysis: It's a continuation of their feud, which should lead to an IC Title match at Hell in a Cell.
The New Day approached Stephanie McMahon backstage. She was in no mood for fun. She announced that at Hell in a Cell, The New Day will defend the Tag Team Titles against The Dudley Boyz. They didn't seem happy about it.
Analysis: The rumor is that it will be a Tables Match, but at this point there's no stipulation.
(Commercial)
There was an in-ring segment with John Cena, Roman Reigns and a number of breast cancer survivors. They plugged WWE's efforts with Susan G. Komen to fund breast cancer research programs. The majority of the WWE roster was on the stage applauding. CM Punk did some tweets ripping that Komen and how a lot of the money goes to people in the company instead of for research. I've read that about them and other charities before. It sucks that it happens.
Dudley Boyz vs. Kane and Rollins up next.
(Commercial)
Kane entered in his suit for the match.
Seth Rollins & Kane vs. The Dudley Boyz
Kane was wearing a wrestling boot, but he was limping also to sell the foot injury. There was about five minutes of action with some bickering by the heels, but nothing significant really happened.
(Commercial)
Back from break, Rollins handcuffed Kane to prevent him from leaving the ringside area. The ringside doctor told Kane to go to the back, so he helped him to the locker room area while Rollins was in the ring. Kane did an evil smile on his way back. Bubba got the hot tag for his team leading to the Whassup Drop. The Dudleys got a table, Rollins dropkicked it and the ref called for the bell. The match went about 12 minutes.
Winners by disqualification: The Dudley Boyz
Analysis: *3/4 A pretty boring match with a very lame ending. The whole thing fell flat.
Kane walked to the ring in Demon Kane gear with the red, black and mask along with the hair. Kane hit a big boot on Rollins. The Dudleys hit 3D on Kane as payback for when Kane attacked them on Smackdown. The Dudleys left.
Rollins set up a table in the ring. He nailed a kick. For some reason he went to the top rope for a double axe, but Kane caught him and Kane gave Rollins a Chokeslam through the table.
Analysis: The story continues to be about Kane dominating Rollins with the suggestion that Rollins won't be able to beat Demon Kane.
Cena still to come.
(Commercial)
There was an "earlier today" segment with Team B.A.D. confronting Team Bella in the parking lot with Sasha Banks tossing away Nikki Bella's New York Yankees hat. That's fitting since Banks is from Boston. Anyway, that set up a six diva tag match.
They did trash talk before the match. Banks put over Boston while Nikki insulted the Boston Red Sox. Naomi got in a shot about Nikki "going all the way" because they love to make comments about Nikki's personal life.
Team Bella (Nikki, Brie & Alicia Fox) vs. Team B.A.D. (Sasha Banks, Tamina & Naomi)
There was a bit of action and then they went to a quick break.
(Commercial)
The Bellas were working over Naomi for most of the match. Banks got the hot tag as the crowd went wild because she's in her hometown, but also because she's great. Things got pretty hectic from there and then Banks slapped on the Banks Statement on Naomi for the submission in after about 12 minutes.
Winners by submission: Sasha Banks, Tamina & Naomi
Analysis: ** A solid tag match that felt repetitive because we've seen so many diva tag matches in the last three months. Best part was putting Banks over with the promo pre-match and then getting the decisive win for her team. I like seeing her get some momentum. I'm looking forward to her NXT match against Bayley on Wednesday, but also hope this means something for her on the main roster too.
Charlotte and Becky Lynch were interviewed by Renee Young. Charlotte said she didn't care about Paige and was focused on her Divas Title match against Nikki Bell at Hell in a Cell.
More Cena hype.
(Commercial)
Summer Rae did a promo and brought out her on screen love interest Rusev. She played a tribute video for him. Then Summer got down on one knee and asked him to marry her. She even had a ring for this proposal. Rusev said that he didn't know what to say. Then he said yes, but not yet. He said he needs to have WWE gold around his waist and then she will have gold on her finger. She looked sad, but they left together.
Analysis: Wedding angles often times lead to better ratings, so it looks like WWE could be going that route. Rusev recently got engaged to Lana. Apparently that's enough for WWE to put on a wedding storyline.
Cena up next.
(Commercial)
Smackdown main event is Roman Reigns and Randy Orton against Bray Wyatt and Braun Strowman.
John Cena entered for his US Title Open Challenge. He grew up near Boston, so it's his hometown. He didn't talk for long and called somebody out. Dolph Ziggler's music started up. However, The New Day showed up with Big E and Kofi Kingston dragging Ziggler while Woods spoke. They left Ziggler on the ramp.
The New Day did a promo on their way to the ring. Kingston kept saying "big" during his speech while Woods said it's time for a big reveal, so it was Big E that answered the challenge.
US Title: John Cena vs. Big E (w/Xavier Woods & Kofi Kingston)
There was a commercial after about one minute of action.
(Commercial)
Big E was in control for several minutes. Cena made the comeback. When Cena went for the Attitude Adjustment, Woods and Kingston saved Big E so ref Charles Robinson sent both of them to the back. Cena quickly hit the AA to win the match after about nine minutes.
Winner by pinfall: John Cena
Analysis: ** A very basic match where Big E was on offense early, then Cena came back and won easily. It actually made Big E look pretty bad with how easy it was to pin him.
Post match, New Day attacked Cena and Ziggler ran out for the save for revenge. They did a spot where Ziggler wanted a superkick on Kingston, but he moved and Ziggler nailed Cena with the kick. The announcers said it had to have been an accident.
The Dudleys ran out to go after New Day, but that didn't work. Kingston knocked down Bubba Ray with the Trouble in Paradise. Then Big E and Woods combined to hit the Big Ending double team move on Devon. Raw ended with The New Day standing tall while four guys were down in the ring. Cena was down for several minutes selling that superkick longer than anything in his life. New Day celebrated their dominance with some trombone playing on the ramp and that was it.
Analysis: Angle alert right there. There are rumors of Ziggler going heel to feud with Cena over the Nikki Bella storyline on Total Divas since Ziggler used to date her and wants her back on that show. Just based on what happened there, it looks like it might happen. Also, Cena's expected to take time off in November and most of December, so perhaps there will be some injury angle to put over Ziggler. I'd be fine with that.
As for New Day ending the night strong, that's a nice change from the usual.
Three Stars of the Show
1. Brock Lesnar
2. Paul Heyman
3. Sasha Banks
The Scoreboard
4 out of 10
Last week: 3.5
Last 5 Weeks: 3.5, 5, 5.5, 4.5, 6
2015 Average: 5.76
2015 High: 9 (May 4)
2015 Low: 3.5 (September 28)
Final Thoughts
I'm giving it a 4 out of 10.
Another below average show that had a bunch of average matches and some decent segments, but even the best ones didn't stand out that much.
—
That's all for this week. This Raw Deal was about half of what I usually write. Back to normal next week.
As previously mentioned, I'll be at both NXT tapings (Takeover and taping the next day), so I'll write about that experience when I get the chance.
Thanks for reading. Go Toronto Blue Jays. Go St. Louis Rams.
John Canton –mrjohncanton@gmail.com
Twitter@johnreport