The John Report: The WWE Raw Deal 10/03/16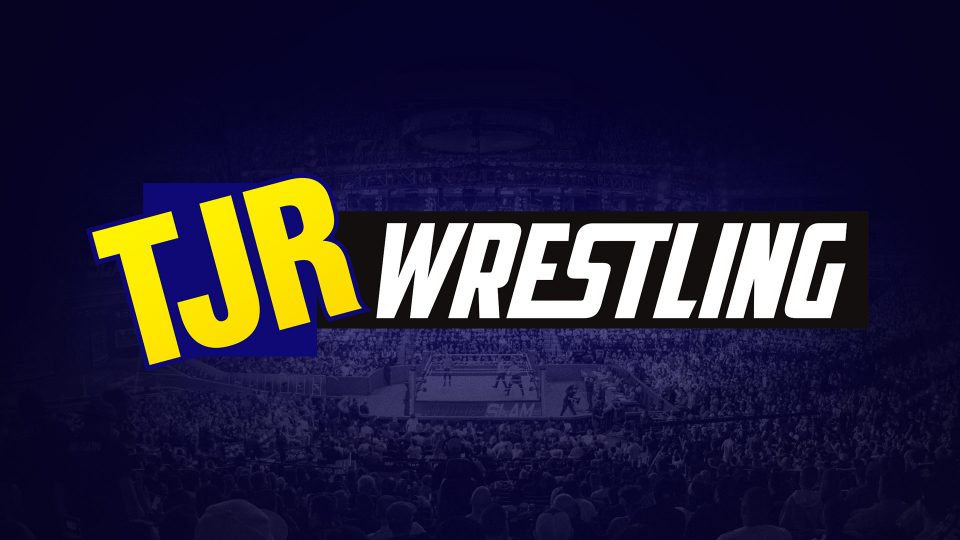 Live from Los Angeles, California (go Rams) this is the Raw Deal for episode #1219. Follow me on Twitter @johnreport.
The Raw intro video aired. No recap of last week because it wasn't a good show, so it's smart by WWE to not remind us of it. Lots of pyro to start this week. Nice "Make Raw Great Again" sign on Raw. I'm not supporting Donald Trump. Just think the guy did a good job on that sign.
The announcers mentioned the main event is Charlotte defending the Women's Championship vs. Sasha Banks. TJ Perkins vs. Brian Kendrick will also take place not for the title even though last week they said it was a title match. Seth Rollins has a sitdown interview later.
Roman Reigns, the new United States Champion, made his entrance. A lot of boos with some cheers. The worst of the three announcers, Byron Saxton, said the WWE Universe is making noise and lots of it. It's mostly boos, like I said.
Reigns said that he's the first person in his family bloodline to win the United States Champion. He said he's "The Guy" and said he does what he does on a nightly basis.
The ravishing Russian Lana showed up to interrupt. Already my favorite part of the show. The fans chanted "thank you Lana" because they hate Reigns. Reigns said some line about being in LA and the Staples Center, so the crowd cheered because they are easy to please. Lana said she's there on Rusev's behalf to challenge Reigns for the US Title. Reigns said that Rusev is just hiding behind her skirt. Lana said that Reigns has no respect for family since he tried to destroy her wedding celebration with Rusev. Reigns laughed, so she said "wipe your smile off your face, you stupid boy." She went into thick accent mode saying Rusev will humiliate her. Reigns told her to deliver her husband his Bulgarian balls. Is that the first time "Bulgarian balls" has been said on Raw? Perhaps. History making night!
Rusev ran down to the ringside area. Reigns sent Rusev into the barricade. When they got in the ring, Rusev nailed some knees and shoulder strikes in the corner. Reigns avoided a kick, nailed an uppercut and Rusev was sent outside the ring. Outside the ring, Rusev with a kick to the chest, then he sent Reigns into the steps and Rusev nailed a running kick that sent Reigns over the barricade. Rusev grabbed the US Title and walked up the ramp with it. Reigns was on the ramp with him, Rusev turned around and Reigns nailed him with a Superman Punch.
Reigns picked up the title and said if you want to go to hell, he'll take them both with him. Reigns said Rusev will get his rematch and it'll be at Hell in a Cell in a Hell in a Cell match. The whole thing went about 12 minutes.
Analysis: That was a good opening segment. Reigns was a bit of a jerk to Lana, but she was also pushing it as the heel pushing the anti-American angle. It set up the obvious Hell in a Cell match, which I mentioned last week when they had that really long match ending in a double countout. I'm not that thrilled about watching them in another match, but at least it's a HIAC match for a feud that has been built up over four months. The thing where the crowd cheered Reigns when he mentioned the city and the arena is an example of how wrestling fans are easy to please with a simple word. "Oh yeah he mentioned our city, let's cheer." I guess they're cheering the city, but it's still funny to me.
The announce team of Michael Cole, Corey Graves and Byron Saxton were shown on camera.
A video package aired to set up the TJ Perkins vs. Brian Kendrick match. They're in a match up next.
(Commercial)
The cruiserweights are out there with purple ropes (they use tape) and the ring has the Cruiserweight Classic logo. Perkins is from LA, so he got a nice pop. Kendrick is also from California with Cole noting TJ and Brian back about 15 years.
TJ Perkins vs. Brian Kendrick
This is a non-title match. Perkins was hesitant to shake hands before the match and then he was on fire on offense with a corkscrew plancha to knock down Kendrick on the floor. Kendrick got the momentum back with a boot to the face. Kendrick worked on the hand of Perkins to slow him down and sent him to the floor as the match went to break.
(Commercial)
Back from break, Perkins with a top rope hurricanrana as both guys were down. Perkins with an atomic drop, a back kick, a running hurricanrana. Perkins with the chicken wing into the double knees into the face gets two. Nice transition by Perkins into the knee bar, but Kendrick crawled to the ropes. Kendrick came back by sending Perkins face first into the turnbuckle and then hit Sliced Bread off the ropes for a two count. Nice nearfall there since that used to Kendrick's finishing move. Kendrick applied the Captain's Hook submission, so Perkins turned it into a pinfall for two. Perkins with a kick to the face, drop toe hold and a wrecking ball dropkick. Perkins had him on his shoulders, but Kendrick broke free by grabbing his nose, then shoved Perkins into the ropes and Captain's Hook submission by Kendrick. Perkins was in the middle of the ring with nowhere to go, so Perkins tapped out. Kendrick wins after nine minutes.
Winner by submission: Brian Kendrick
Post match, Kendrick celebrated the win while Perkins had the title on his shoulder.
Analysis: **3/4 It was a pretty good match, but it was shorter than I would have expected. Good job by Kendrick doing a bit of a heel thing with the nose grab leading into the finish. He comes across as a crafty guy that does the gimmick well. The crowd was into most of it, but the finish came a bit earlier than they probably expected. I believe this is Perkins' first loss in WWE. The result isn't a surprise because last week they said this would be a title match. They changed it without announcing anything because as we know from watching WWE every week, they love having champions lose non-title matches. I certainly don't love seeing it happen all the time, but WWE likes doing it. It probably means Kendrick gets another title shot soon. Best crowd reaction of any cruiserweight match so far since both guys are from California.
Seth Rollins interview is up next.
(Commercial)
Seth Rollins Interview
Rollins was shown in an "Earlier Today" interview with Cole. Rollins said his ribs still hurt and doctors advised rest for him, but he didn't want to stay home. Rollins said that Kevin Owens was literally handed the Universal Title by Triple H and after what happened at Clash of Champions, he feels he deserves a rematch. Rollins talked about his journey to the top, but in this case Owens was literally handed (he said it again) the Universal Title by Triple. Rollins said that when he cashed in the Money in the Bank briefcase at WrestleMania to win the WWE Title it was all him. The focus moved to talking about Triple H with Rollins saying you can't replace Rollins because Owens is just a cog in the machine. He said his eyes are wide open right now, he sees differently and he's going to tear that machine apart. He said it starts with Owens and the Universal Championship.
Rollins was asked about his rematch. He said that he had Owens beat at Clash, but he knows all the little tricks like when Stephanie McMahon brought out the second referee at the second time. He said he's going to cancel the Kevin Owens Show and he's going to prove to the entire world that he's still the man.
Analysis: It was a solid interview. I like sit-down interviews once in a while because they have a different, more personal feel than a standard in-ring promo. Rollins made a lot of sense with everything he said from his character's point of view. The focus was on Triple H a fair bit because at some point he's going to have that big match against Rollins, so they have to keep mentioning his name.
The announce team of Michael Cole, Corey Graves and Byron Saxton was shown on camera. Owens responds to Rollins later.
(Commercial)
There was a mention about the "More Than Pink" movement to raise awareness for breast cancer. Go to Komen.ORG/WWE for more info. The middle rope is pink and most people are wearing pink lapels on their jackets.
Braun Strowman made his entrance. Saxton asked Chase Silver why he's there to face Strowman. Silver said he was there because he had a dream where he was going to beat Braun Strowman up.
Braun Strowman vs. Chase Silver
Shoulder tackle by Strowman as he yelled about how this is all that they can do to get him competition. Running splash in the corner by Strowman. Another running shoulder tackle by Strowman that sent Silver into the turnbuckle. Strowman picked him up and nailed a Bulldog-like running powerslam for the win after two minutes.
Winner by pinfall: Braun Strowman
Analysis: 1/4* It was the typical easy win by Strowman. Some of his offense looks impressive, but it's really basic stuff like running splashes and shoulder tackles. The running powerslam is fine for a finish in a match like this. He'll need something better against other opponents.
Strowman was interviewed by Saxton in-ring. Strowman called himself the "Gift of Destruction" that said they are wasting his talents on these weak fools week in and week out. Strowman yelled about how he wants Foley to get him some better competition.
Analysis: Braun is sick of the jobber matches just like us. He did beat Sin Cara at one point, but then it was back to the jobbers.
Later on Raw, Charlotte vs. Banks in the main event.
Banks was backstage getting ready with Bayley going up to her saying that the main event is like Trish and Lita territory. Banks said "critics" don't believe in her to try to make her come across as an underdog. Bayley said that nobody deserves this opportunity more than her. Banks talked about how she was born to be champion and Bayley wished her luck.
Analysis: I like both girls. It was just a weird convo. That's what happens when WWE scripts things word for word and people have to just sit there delivering their lines.
Owens is up next to talk about Rollins at the top of hour two.
(Commercial)
The announcers plugged San Antonio hosting the 2017 Royal Rumble in the Alamadome, which should mean a big crowd with over 50,000 people depending on how many tickets they can sell and give freebies away. Tickets on sale Friday, October 14.
Analysis: The news came out late last week. I loved the Royal Rumble growing up, but in the last five years or so a lot of the magic has gone. They really don't book the match in an exciting way anymore and that's a shame. I need to write a column about this soon. Last year's Rumble put over the oldest Rumble winner ever that doesn't wrestle full time. That's the complete opposite of exciting. The same goes for the WrestleMania main event.
It's official for Hell in a Cell: Reigns vs. Rusev for the US Title in a Hell in a Cell match. It's on October 30.
Kevin Owens And Chris Jericho Promo Time
The WWE Universal Champion Kevin Owens walked out in a suit with the Universal Title on his shoulder. Jericho was rocking the scarf and a jacket along with "The List" in his hand. Jericho wrote some things on the list before they even said anything.
Owens said he watched the Rollins interview with Cole and said Cole was terrible. Owens thinks that Rollins should stay on the sideline while his ribs, which Owens injured, heal up. Owens suggested that Rollins is a "stupid idiot" as Jericho nodded. The undeniable truth, according to Owens, is that Rollins lost at Clash of Champions and if he wants to blame anybody then all he has to do is look at Owens. He said that he is the one that beat Rollins and he's the one standing in the ring holding the WWE Universal Championship.
Owens said people are probably wondering why the great Chris Jericho is in the ring. Jericho said it's because they are the best of friends. Owens said it's true, but that's not the main reason he brought Jericho there. The crowd chanted "stupid idiot" and Owens said they think they are cool chanting that, but they are really being stupid idiots. Owens suggested that Jericho is the ref when Owens faces Rollins. Jericho said that Owens is being short sighted because last week Jericho and Owens beat Enzo & Cass, which makes them the best team in WWE. Jericho suggested that they should challenge The New Day. Fans chanted "yes" for that. Jericho told them to shut up. Owens said that Cesaro and Sheamus already have a tag title opportunity, but Jericho said they are not even friends. Jericho wants to beat New Day for the titles so they can be the Tag Team Champions and the Universal Champion at the same time. Owens said it sounds great, but it's a lot of work.
Jericho delivered the key line in this whole thing: "I mean come on, it's not like I'm asking you for an opportunity at your championship." Crowd let out a big "ooohhh" as both guys paused so that they could look at the title. A loud "Y2J" chant started up. Owens said you're right, so let's do it and go after New Day. The New Day made their entrance.
Analysis: The mood changed as soon as Jericho mentioned the Universal Title. It shows that Owens isn't really a confident champion and that he's insecure. The crowd was firmly behind Jericho there, so if they do have a feud it would probably work.
The New Day trio were on the ramp with Kofi Kingston saying we know who has the best friendship in WWE. They did their "who" routine (the crowd joined in) with Kingston saying "The New Day, baby!" Jericho said that Kingston is on the list because he questioned Jericho & Owens' friendship. Big E said they heard their challenge, but a challenge of that weight requires a champions huddle. Big E said that Jericho isn't allowed in the huddle, so Jericho said: "Big E, you just made The List!" Woods was laughing, so Jericho told him: "Woods, you just made The List!" They huddled and Owens told them to stop. Owens said "good job" to them a few times saying that they have had over 400 days as Tag Team Champions and now feed children cereal. Then Owens said about seven months ago The New Day "jumped the shark" together. That's a reference to them turning face and not being as entertaining. Woods delivered a funny line saying that Kevin knows they do not swim. Woods mocked Owens and said: "Look at yourself, when was the last time you jumped over anything." Crowd let out a big "ooohhh" for that. Owens told Jericho put Woods on the list. Woods told them that if they want a match, they got it, but they'll give them some time to fight since KO & Jericho weren't dressed to compete. New Day did their "New Day rocks" routine to end it.
Analysis: Awesome segment. That was a really fun promo exchange that sets up a big tag match for later. Jericho was hilarious doing his bit about putting people on The List, which is something he can do every week on this show and make it entertaining. The segment worked well. I liked how they took some verbal shots at eachother to make it seem more personal. The comedy fit in as well.
There was an Earlier Today segment with Sheamus and Cesaro driving up to the arena together. They were arguing as they arrived to the building.
Another reminder that Banks vs. Charlotte is later.
(Commercial)
Actor Ryan Phillippe was shown in the front row and he did a DX-like crotch chop.
It's official for later in a non-title match: The New Day vs. Jericho and Owens.
Here's Sami Zayn. Thanks for remembering to put him on the show this week, WWE. He should be a priority, not an afterthought. Goldberg is on ESPN Sportscenter on Wednesday night. Titus O'Neil did a pre-match promo talking about the launch of the "Titus Brand" with the #makeitawin hashtag.
Sami Zayn vs. Titus O'Neil
O'Neil caught Zayn in his arms and hit a couple of backbreakers. O'Neil whipped Zayn into the turnbuckle. Bearhug by O'Neil. O'Neil put Zayn on his shoulders and hit a backbreaker. Zayn played possum a bit and hit a clothesline. Exploder suplex by Zayn into the corner. That was impressive. Zayn hit the Helluva Kick for the pinfall win after three minutes.
Winner by pinfall: Sami Zayn
Analysis: * A good win for Zayn although he really needs a storyline. The announcers pushed this "Titus Brand" thing yet here he is losing a match in three minutes. It may be new, but it's not like it is helping O'Neil the first time he did it.
Cesaro and Sheamus were shown arguing backstage. Raw General Manager Mick Foley showed up. Sheamus asked why Foley made them ride together. He said he did it because he believes in them and part of being a team is being cohesive in and out of the ring. Cesaro complained about Sheamus picking his nose, but Sheamus said he was fixing his nose ring. Foley told them to get out there to prove to him that they are a good team.
Analysis: I like that they are trying to put some storyline into this with
Gallows & Anderson in action up next.
(Commercial)
The Golden Truth made their entrance with R-Truth doing the rap on the way to the ring.
Gallows and Anderson were interviewed during the pre-show, so they aired it here. Anderson said that New Day have ruined the tag team division. They're going to put an end to the fun and games.
Luke Gallows & Karl Anderson vs. Golden Truth (Goldust & R-Truth)
Arm drag by Truth and then Goldust tagged in against Anderson with a nice uppercut punch followed by a clothesline. The heels had Goldust in the corner with Anderson nailing a running kick to the head. Gallows worked on Goldust for a bit, but then Goldust nailed a snap powerslam to take him down. Tags to Anderson and Truth with Truth hitting clotheslines followed by a jumping kick. Scissors kick by Truth gets two as Gallows made the save. Gallows knee to Goldust sent him to the floor. Boot to the gut by Gallows on Truth and then the heels did the Magic Killer double team move for the win after three minutes.
Winners by pinfall: Luke Gallows & Karl Anderson
Analysis: *1/4 It was a predictable match with Gallows & Anderson getting the win to re-establish them as threats after they lost to New Day so many times. Golden Truth are just veteran losers at this point.
Post match, Anderson attacked Goldust in the back and then Gallows nailed a boot to Goldust's face. Magic Killer by G&A on Goldust.
Analysis: When WWE books G&A to be ruthless heels like this it's great. The problem is they lost to New Day so many times that fans don't care about them as much as they should.
Chris Jericho and Kevin Owens were walking backstage. Actors Ashton Kutcher and Danny Masterson, the Raw guest stars, were there. Jericho said they are going on the list. Masterson read the list saying Jericho didn't like people that look like Bon Jovi and people that lost to Fandango at WrestleMania, but Jericho said that's not really on there. They kept going back and forth. Owens told them that he's going to get ready for the match and "That 70s Show" would be better with them. Kutcher said they're going to be at ringside for their match. Jericho said you better stay out of our business (then he left the scene and came back) or you're gonna get…it.
Analysis: That was fun. Some good one liners from both sides. The key thing to realize here is that Owens doesn't really push the idea that he's best friends with Jericho. It's always Jericho that brings it up, which is a slow tease of the idea that Owens is going to turn on him at some point soon.
(Commercial)
Enzo Amore and Big Cass were in the ring with three women along with a table with a pink cover. Cass noted it was the fifth year that WWE has fought against breast cancer. Enzo said it was Susan "Certified G" Komen foundation that held a contest and Enzo said they had a "cuppa winners" in the ring. Cass said their names: Gina Foreman, Kelly Sherman and Angelica Frye. Enzo said these women are champions. Their reveal of what's under the table didn't go smoothly, but they were able to get the covers off. All three women received replica Raw Women's Titles. Cass said there's one word that doesn't describe the women in the ring…SAWFT.
Analysis: They do these segments every year. Usually it's John Cena in the role, but he's obviously not on Raw anymore. It's nice of WWE to raise awareness for breast cancer. I know some people are annoyed by it. It doesn't bother me.
Tag match up next.
(Commercial)
The announcers were joined by Ashton Kutcher and Danny Masterson, who have a show called The Ranch on Netflix. Never heard of it. I didn't watch That 70s Show or Two And A Half Men, but I do know who these guys are. I did see "Dude Where's My Car?" of course.
All the wrestlers were in the ring already.
Xavier Woods & Big E (w/Kofi Kingston) vs. Kevin Owens & Chris Jericho
This is non-title. Owens missed a senton splash on Woods. Kutcher said that somebody in the Owens and Jericho relationship is using the other guy. Woods nailed a nice clothesline on Jericho. Big E nailed a clothesline on Owens as Kutcher said that Big E is from Iowa like him. Owens moved out of the corner and Big E went crashing into the ring post. Jericho did his "drink it in" pose as Graves said that's the opportunity to drink it in. Jericho with a dropkick on Big E while it looks like Jericho has a bloody nose. Kingston needed nine stitches after Raw last week, so that could be why he's not in there. Jericho nailed a dropkick. Cannonball by Owens with Kutcher saying there's some favoritism in the match. Masterson asked Graves if he had a scarf and Graves said yes, so Kutcher said Graves has something to cover his neck tattoos.
(Commercial)
Back from break, Owens and Big E did a double clothesline spot. Woods got the hot tag for his team. He nailed a running forearm on Owens, then a dropkick to the back, then Woods nailed Jericho on the apron and Owens nailed a gutbuster on Woods for a two count. Owens grounded Woods with a chinlock while Graves went to heel mode noting that Ashton and Danny are guests on the Kevin Owens Show. Kutcher said he's working on the same body as Owens, which is funny because Kutcher is skinny. Owens crushed Woods with a clothesline. Jericho worked over Woods a bit and he teased a superplex, but Woods sent him down face first leading to Woods hitting a top rope cross body block for a two count. Owens tagged in with a DDT on Woods. Seth Rollins' music hit and he stood on the apron to distract Owens. I don't like when the music plays during a match, but at least it didn't lead to the direct pin. That distraction led to Woods hitting an enziguri kick on Owens.
Big E hot tag against Jericho with Big E hitting two belly to belly suplexes. Jericho up top, Big E caught him and hit another belly to belly suplex. Owens kicked Big E to stop him, but then Big E tossed Owens out of the ring. Woods nailed a perfect somersault dive over the top to take out Owens on the floor. Jericho rollup gets two. Big E came back with a running splash. Back in the ring, Woods with an elbow smash on Owens that sent him out of the ring. Jericho put Woods in the Walls of Jericho, but he leaned back with it looking like the Liontamer. Rollins went on the apron, Jericho went after him, but Rollins jumped down. Big E back in there, he put Jericho on his shoulder and Woods jumped off the ropes with the Midnight Hour double team move for the pinfall win after 17 minutes.
Winners by pinfall: The New Day
Analysis: ***1/4 It was a very good tag match as you would expect from these guys especially when they get 17 minutes to tell a long story. I'm actually surprised that champions won a non-title match because it happens so rarely. They had a lot of time in the match, so they had a long stretch with Big E as the face in peril and then Woods was the face in peril. Normally it's just one guy, but when you get more time they will have both guys in that spot. Rollins was part of the reason that Owens and Jericho lost, so I really don't mind the loss. New Day should win that match anyway. I thought Kutcher and Masterson were fine on commentary. If somebody is bad you really notice them. I didn't really notice them that much.
Post match, Owens went up the ramp alone. Jericho was alone in the ring with New Day and Rollins. That led to Rollins picking up Jericho and hitting the Pedigree on him. Kutcher pointed out that Owens left his partner to get beat up. The guest stars left. Rollins celebrated with New Day.
Analysis: That wasn't a nice thing from a face like Rollins, but it's also payback for Jericho costing him the Universal Title at Clash of Champions.
A recap aired of Reigns and Rusev brawling earlier in the show.
The Raw Women's Champion Charlotte and Dana Brooke were interviewed by Charlotte. Charlotte said that when she talks about being the most genetically superior woman, it's not a catchphrase – it's a fact. She said that Banks knows that Charlotte is the only reason that they are in the main event. Charlotte said that she was born for these moments. Charlotte added that Banks likes to talk about making history, but after tonight she will be history. Woo!
Analysis: A solid heel promo from the champion. She's improved a lot in the promo department this year. I'm glad Brooke didn't say a word because the night should be about Charlotte vs. Banks.
There's a cruiserweight match after the break with Tony Nese taking on Rich Swann. A brief video aired about Swann showing off his athleticism and dancing ability. His theme song is pretty awesome.
(Commercial)
They showed some members of the 3-1 Los Angeles Rams at ringside. My team! I'm a diehard fan for 30 years and I'm so happy they are good right now. I didn't expect it this year, but I love being wrong. The NFL is so unpredictable that you never know. This show gets a 10 out of 10 just for that! Okay so maybe not, but the Rams being there certainly helps.
There was also a shot of Josh Reddick of the Los Angeles Dodgers. He's a big wrestling fan that uses wrestler theme songs when he goes up to bat. I'm less interested in that, but I do love baseball too. Go Blue Jays.
Rollins was backstage so that Stephanie McMahon could go up to him to tell him that he's not medically cleared yet. He said they can try to stop him, but she can't tell him what to do. Stephanie said for the first time in Seth's career he has no Shield and no Authority, so he's on his own. Stephanie told him that he's replaceable just like everybody else. Rollins said she can't tell him what to do because she lost that right when her husband stabbed him in the back and made the second worst decision of his life. Then he mentioned the first worst decision…marrying Stephanie. Loud "ohhh" from the crowd. Rollins said he wants a rematch for the Universal Title or he will make her life hell and he'll take Kevin Owens and Chris Jericho with her. The camera stayed on Stephanie as she had a wry smile on her face as if she had an idea.
Analysis: I think it's going to lead to a triple threat at Hell in a Cell between Owens, Rollins and Jericho with Jericho taking the pin, so that they can do Owens and Rollins again down the road. It could also lead to Jericho turning face to have him put over Owens at some point. I think the triple threat is a mistake because No Mercy has a triple threat match for the WWE Title. Too many triple threats in WWE these days. Rollins line about the worst mistake Hunter made was marrying Stephanie is laughable considering the position he's in and has been in most of his career. Also, they keep mentioning Hunter even when he's not around because it's building to a return at some point.
Rich Swann made his entrance as Cole plugged Total Bellas premiering this week as I feel sorry for Daniel Bryan being a part of that crap. Nese did a quick promo before the match talking about how he's the greatest mix of speed, power and hybrid skills in the cruiserweight division.
Rich Swann vs. Tony Nese
They did the pre-match handshake. Nese did some athletic moves to avoid some Swann offense, then some strikes and a leg sweep. He mocked the dancing of Swann. Nice headscissors by Swann. Nese hid in the corner, Swann backed off and Nese nailed a kick to the head. Nice heel move there. Forearm shots by Nese for two. Nese with a hard whip sent Swann into the corner. Nese was on the middle ropes, so Swann took him down with a hurricanrana, two running clotheslines and a double boot to the back for two. Nese countered a Swann move by sending him into the top rope. Nese with a Michinoku Driver for the pinfall win after five minutes.
Winner by pinfall: Tony Nese
Analysis: *3/4 A solid win for Nese although it was a quick match. Nese wasn't on the original lists about cruiserweights that WWE was going to use, but this is two weeks in a row now and they put him over, so they must like him. That's good because he's a talented guy. Nese just has to work on his character and facial expressions a bit.
There was a video about Mil Mascaras for Hispanic Heritage Month. They did these in September. Now it's October. Do they know it's a new month? Oh well. (I found out that it's mid-September to mid-October.)
Sheamus and Cesaro were walking shown backstage on their way to the ring.
(Commercial)
A video aired about Emma saying "The Makeover of Emma to Emmalina" premiering soon. It featured a lot of photos of her.
Analysis: I hope she gets a chance with this new tweak to her character and whatever it is. She's a talented wrestler that had back surgery this year. I'm glad she'll be back soon. Gorgeous woman.
Sheamus & Cesaro vs. Lowell White & Mark Carradine
Cesaro hit a delayed suplex and uppercut. Sheamus tagged himself in with a suplex into a slam. Shoulder tackle by Sheamus, so Cesaro tagged himself in. Sheamus tagged back in and they argued. Sheamus hit the Irish Curse Backbreaker. As he was going for a Cloverleaf, Cesaro jumped off his back and hit a leaping DDT on the other guy. Sheamus argued with him. Sheamus nailed a Brogue Kick for the win after two minutes.
Winners by pinfall: Sheamus & Cesaro
Analysis: * It was another squash tag match for the dudes that don't like eachother, yet are proving to be a functional team. The spot Cesaro did where he jumped off Sheamus' back into a DDT was pretty sweet.
Women's Title is up next.
(Commercial)
The boxing legend Oscar De La Hoya was at ringside with his kids. That man made a lot of money as a boxer and is doing even better as a promoter.
A long video package aired about Sasha Banks and Charlotte going back to their NXT days. It's a great video as you might expect.
Charlotte was backstage with Dana Brooke as they walked up to Bayley, who she called Dora the Explorer. Charlotte mocked Bayley saying one day maybe she'll graduate from Camp WWE. Bayley told her not to be too cocky and Charlotte said she has to go main event. Charlotte told Brooke to come with her, but Brooke stayed behind. Brooke said Bayley may cry when Charlotte breaks Banks again. Brooke tapped Bayley on the head, so Bayley tossed her into some sort of box. Brooke was grabbing her leg.
Analysis: I assume the leg grabbing is a way to write out Brooke from the story with the idea that she's not able to be at ringside to help Charlotte.
Sasha Banks made her entrance. Really good reaction for her. Crowd loves her.
(Commercial)
The Women's Champion Charlotte made her entrance with Cole mentioning Brooke can't be there because she's getting medical attention. Big time in-ring intros for the title match. Jojo does a good job as an announcer, by the way. Charlotte was confident as Cole mentioned Charlotte is 12-0 in PPV title defenses, but this isn't a PPV.
Raw Women's Championship: Charlotte vs. Sasha Banks
Banks kicked Charlotte out of the ring. Charlotte nailed a forearm. Banks ended up hitting a suicide dive into a cross body block on the floor. The show went to break one minute into it.
Analysis: Banks nearly missed a lot of time with a back injury, yet she's still doing suicide dives. I know she's fine. I just don't know if it's a wise move to do when you're as small as her. If she does it in special matches like this then it's okay, but don't do it all the time.
(Commercial)
Back from break, Charlotte was in control as she worked on Banks' back with clips airing of the offensive moves that Charlotte did to work on the back. Nice modified backbreaker by Charlotte and then she sent Banks into the turnbuckle. Banks came back with a couple of clotheslines followed by a dropkick. Double knee attack to the face by Banks for a two count. Banks took down Charlotte with a headscissors followed by a dropkick to the floor. They messed up some spot near the apron where Charlotte was going to catch her and slam her back into something. It led to a pinfall attempt for Charlotte. They each went for submissions. Banks was on the top, Charlotte knocked her down, then Charlotte kicked her in the back and a kick to the face gets two. Charlotte did this over the top shocked face reaction to it. That was really well done. Banks was able to come back with a double knee attack off the top rope. Charlotte grabbed the ropes to avoid the Backstabber attempt as Banks fell out to the floor. Charlotte went up top and did this corkscrew moonsault! Wow! She only connected with her left arm to the head of Banks, but just the thought of doing that is pretty crazy. The replay of it is very impressive. Charlotte is an amazing athlete.
Back in the ring, Charlotte nailed the Natural Selection for just two. Charlotte did the shocked expression look again. She was whining about it. Charlotte slapped her a few times and yelled at her to stay down. It is reminiscent of their other matches with her doing that before. Charlotte sent her into the ropes and Banks applied the Bank Statement submission move. Charlotte fought it off initially, but Banks was relentless and applied the Bank Statement again as she bent the torso of Charlotte back. Charlotte tapped out giving Banks the submission after 15 minutes. Crowd cheered that a lot.
Winners by submission and New Raw Women's Champion: Sasha Banks
Analysis: **** That's another four star (out of five) match from them. It felt lot like the July 25 match when Banks won the Women's Title from Charlotte the first time. This title change didn't feel like as big of a deal as that title change because they did another title change in between, but it was still a great match. The big spot of the match was Charlotte's twisting moonsault to the floor. As I said in the review she only hit her with her left arm, yet I'm so impressed that Charlotte was even willing to try a move like that. Banks didn't do as many risky moves as she might usually do although the suicide dive into the crossbody was a bit risky as I said earlier. I actually thought they could have played up the finish a bit better. There really wasn't much of a Figure Eight tease by Charlotte. She should have applied it at some point to have Banks get to the ropes to build to the finish more. Banks was really relentless in finishing her off with the Bank Statement. I did like that aspect of the finish.
There were replays of the finish.
Banks was in the ring holding the Women's Title. Charlotte was in the aisle freaking out about the loss. The show finished with Banks holding up the Women's Title to the roar of the crowd.
Analysis: What's next for these girls? They could go to the next level with it by having the first ever women's Hell in a Cell match on October 30. I figure there has to be a rematch, so might as well do it there and once again make history. It could even be the main event of that show although I think whatever the Universal Title match is will go on last.
Next week, Charlotte will probably yell at Dana for not being there for her, which will lead to their split soon. After Hell in a Cell, Banks may move on to a feud with Nia Jax. It's either her or Bayley because there aren't that many other options on Raw at the present time.
It's awesome that a women's match got to main event Raw. You don't see it very often obviously, but it's fair to say that these women and this feud deserved that spot. I'm glad that WWE built up the match to be a big deal, that they had a great match and a clean finish. Very well done.
I think that Charlotte vs. Sasha is one of WWE's best feuds of the year. My leader is likely Styles vs. Cena at this point. This feud is right up there, though.
Three Stars of the Show
1. Sasha Banks
2. Charlotte
3. (tie) Chris Jericho
3. (tie) Kevin Owens
The Scoreboard
7 out of 10
Last week: 4.5
2016 Average: 5.83
2016 Average since brand split starting July 25: 6.23 (Smackdown is 6.4)
Last 5 Weeks: 4.5, 6.5, 6.5, 6, 8.5
2016 High: 9 (April 11/July 25)
2016 Low: 4 (Feb. 29/Mar. 21/Aug. 15)
Final Thoughts
I give it a 7 out of 10.
The focus of this week's Raw was wrestling. Every time they let the talent do their thing with longer matches they are going to deliver because there's so much talent on this roster.
Two of the matches went 15 minutes or more while the cruiserweight opener went about ten minutes. Every week on Raw we should get really good matches like those three because there's plenty of time for them to take place on a three-hour show. Some of the other matches were short or squash matches, but that's fine. I just want there to be three or four really good ones to make up for the rest.
In terms of story development, it was pretty easy to follow this week. There was nothing that was bad, but again if you're watching Raw for big angles then they really aren't doing a good job of shocking people.
The seeds are being planted for the Owens/Jericho split. I pointed out some of the little things they did that are key to the story.
Last week's show bothered me because there was too much of the authority figures. This week, Stephanie and Mick were barely on there. I like that because it lets the talent get more time to shine, so to speak.
Congrats to Sasha and Charlotte on a very good main event match. I love seeing classic title matches in the main event. It needs to happen more often.
—
PLUG TIME: We do a TJRWrestling Podcast every week that you can listen to right here on Podbean or use iTunes by searching "TJRWrestling" or "John Canton" to get it. New episode is out on Thursday, so check it out!
Four new TJRWrestling shirts are out. They are the "Win On TV" shirt, the "Write Canton Write" shirt thanks to Kevin Owens for inspiring, "Shut Up Just Read It" is inspired by an old Chris Jericho promo and "Enjoy the show…" line is a catchphrase I use on Facebook often. Please check them out and order one (or more) if you're interested. If you read my work or visit TJRWrestling.net it would be a great way to support what we do. I'd really appreciate it.
Here's the link to order and you can also get a better view of the shirts: http://www.prowrestlingtees.com/tjrwrestling Thank you!
That's all for now. See ya next time for the Smackdown review.
Thanks for reading. Go Toronto Blue Jays. Go Los Angeles Rams.
John Canton – mrjohncanton@gmail.com
Twitter @johnreport
Personal Facebook and TJRWrestling on Facebook