The John Report: The WWE Raw Deal 09/21/15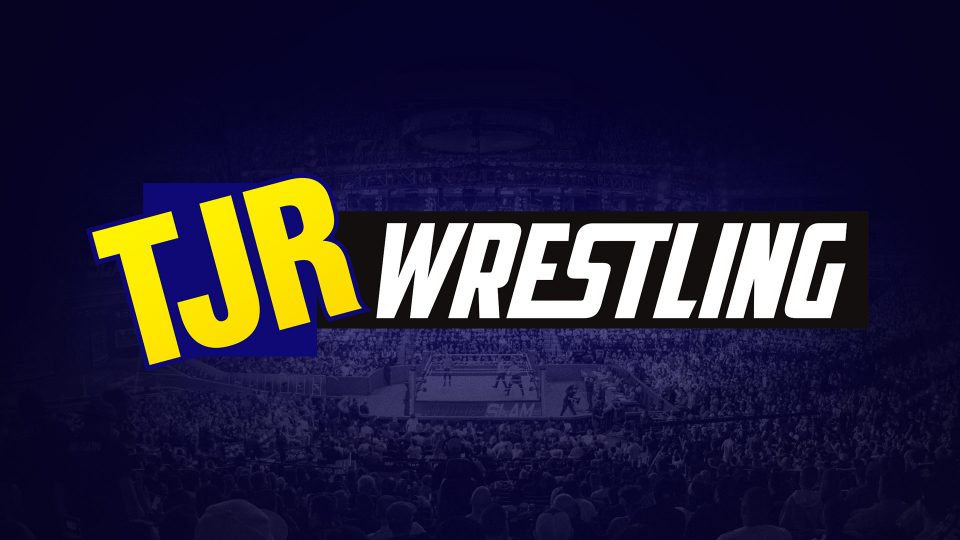 Live from Laredo, Texas this is the Raw Deal for episode #1165. Follow me on Twitter @johnreport.
In case you missed it, here's my WWE Night of Champions review. It was a solid show with good matches all night, but nothing was that special either.
Raw begins with the Wyatt Family trio of Bray Wyatt, Luke Harper and Braun Strowman entering the ring. The announce team of Michael Cole, John Bradshaw Layfield and Byron Saxton welcomed us to the show.
Wyatt said that Roman Reigns was a fool to think that he would be able to outrun his destiny. Wyatt said that he tried to tell Reigns that they all fall down and he's no liar. As he continued to try to speak, Roman Reigns intro music hit as he entered via the crowd like usual. Does he text the music guy to play his music? I'm teasing. Don't answer that.
Reigns entered the ring alone with a microphone in hand with fans chanting "Roman Reigns" while Wyatt was laughing. He said it's about Roman Reigns and Bray Wyatt, so he says they finish it here. He told Wyatt to set the others back to the swamp so they can see who makes it out of Laredo tonight. Wyatt was hesitant, so Reigns said that Wyatt is telling people that he's scared. Reigns said they didn't need to have a referee or a match – let's just have a fight.
Analysis: I liked the promo from Reigns. Let him talk like an ass kicker and not a guy that is out there telling jokes or saying silly things.
Wyatt sent his guys outside the ring as Reigns unloaded on Wyatt with a leaping clothesline, an overhead suplex and ten clotheslines in a row. When Wyatt tried to get some offense in, Reigns countered him with a Superman Punch. That's when Harper got back in the ring for the save, but Reigns punched him down. Strowman grabbed Reigns by the throat and tossed him down. Dean Ambrose ran down to the ring, avoided Strowman and took down Harper with a cross body block. Ambrose nailed a suicide dive on Strowman, who did not fall down. Strowman took down Ambrose with a forearm shot to the back. Strowman tossed Ambrose down too. It turned into a brawl with Ambrose sending Harper into the barricade. Strowman tossed Ambrose into the steel steps. Refs came out to try to stop this. Randy Orton's music started up and he made the save by attacking Wyatt. Powerslam by Orton on Wyatt. Orton sent Harper out of the ring. Orton with a back suplex on Harper on the announce table. Strowman slowed down Orton with a headbutt. Back in the ring, Ambrose with a missile dropkick on Strowman, Orton with a dropkick on Strowman and Reigns nailed a Superman Punch to send Strowman outside the ring although he was still on his feet. The heels were outside the ring while the faces were in the ring as Roman's music played to end the battle.
Analysis: Now that's a good way to start the show! Instead of a 15 minute promo, there were only a few minutes of talking before they turned it into a brawl. They did a good job with the brawl too. The heels were able to get the advantage and Orton was the right guy to make the save since he was taken out a few weeks ago. It looks like this could be a six man tag match at the Hell in a Cell PPV next month. I'm not sure if it would be in the cell (my guess is no), but it will be a big match for sure.
They showed pictures to summarize things at Night of Champions with Seth Rollins losing the US Title, retaining the WWE Title and then being attacked by a masked Kane.
The WWE Champion Seth Rollins was backstage when he walked into The Authority's office. Kane was in there in a suit and tie. The glass case with the Kane mask had nothing in it. Rollins wondered what he was doing there. Kane said he had no idea what he was talking about because he's back at work as the Director of Operations. He mentioned somebody breaking his ankle with Rollins saying it was Lesnar while also apologizing for attacking Kane during that incident. Kane: "Didn't you get the email?" Rollins wanted to see Triple H and Stephanie, but Kane said they weren't there. Kane booked Rollins in a US Title rematch against John Cena later on Raw.
Analysis: It looks like it's time for Kane to play mind games with Rollins by acting like he wasn't there on Sunday and that he's still a corporate stooge. It could be a fun angle if you aren't a fan of logic. I also remember TNA doing something similar with Abyss/Joseph Park back when I watched TNA.
(Commercial)
Stardust & The Ascension vs. Neville & Lucha Dragons
This is a rematch of the Kickoff Match at the Night of Champions PPV, which was won by Stardust and The Ascension. Konnor started with Sin Cara. Cara went for a springboard attack, but he slipped off the top and went crashing down. I guess that Sin Cara gimmick is cursed in terms of botching moves. The heels ended up isolating Cara in their corner for a few minutes. Neville got the tag and unleashed on the heels with dropkicks for all. Viktor distracted Neville, so Stardust nailed a springboard kick to the head that sent Neville to the floor for the vintage floor to commercial break.
(Commercial)
Back from break, the heels were isolating Neville as the face in peril. Fans were chanting "Cody" at Stardust as he applied a backbreaker-like submission on Neville. Stardust missed a corner charge after Neville moved. Viktor tagged in and Neville brought in Kalisto with the hot tag. Kalisto had kicks for everybody as well as a spinning crossbody on Konnor. Sin Cara took out Konnor with a dive. Neville took out Stardust with a crossbody, but Stardust didn't go over the top, so Kalisto hit a dropkick to send him out. Kalisto hit the Salida del Sol on Viktor for the win after 11 minutes.
Winners by pinfall: Neville & Lucha Dragons
Analysis: **1/2 It's typical WWE booking with the losing team getting the win in the rematch, which is WWE's way of making things even. I would have preferred the heel team get the win again because they seem like they will be together in the long term while the faces are there just for a few shows. Kalisto's offense is great. I'd like to see him in a more featured role, but right now WWE isn't really interested in pushing that team that much.
Cena vs. Rollins later.
(Commercial)
The WWE Champ Rollins was walking backstage when he went up to Triple H and Stephanie McMahon. He mentioned Kane is Director of Operations again and they were all surprised by it. Rollins complained about being in a match later. Hunter said that Rollins has a chance to get back his US Title, so he should focus on that. Stephanie told him to worry about Cena and they will worry about Kane. They said they've got it.
Analysis: They are pretty incompetent bosses if they show up late to a show that they run and then don't know a guy just made a match.
They showed photos of my guy Kevin Owens becoming the new Intercontinental Champion.
Ryback entered for a match up next.
(Commercial)
Bo Dallas is Ryback's opponent and then Kevin Owens showed up for commentary.
Dallas congratulated Owens for becoming the new Intercontinental Champion. He told Ryback that he bolieved he was better than Owens and he never will be. "Bolieve me." Owens said he always liked Dallas.
Ryback vs. Bo Dallas
Ryback was the aggressor early. My favorite thing about this match will be Owens on commentary. Owens said that Cole should be focusing on what's going on in the ring. Ryback slammed Dallas hard to the mat. What was with the replays of bodyslams on Sunday by the way? Weird. Belly to belly suplex by Ryback as Owens said he was trying to ignore Saxton. Suplex by Ryback for two. Owens said JBL was a great IC Champion with Cole saying that JBL won his IC Title by raking the eyes just like Owens. Dallas got some offense in with some knees and then a chinlock. Ryback came back with a spinebuster, the Meat Hook Clothesline and Shellshock finished it after four minutes.
Winner by pinfall: Ryback
Analysis: * It was basically a squash win by Ryback with Dallas getting in about one minute of offense. The crowd wasn't into it that much. I don't blame them since Dallas is booked like a joke and this outcome was pretty obvious.
Post match, Owens attacked Ryback right after the win. He tossed Ryback into the ropes, but Ryback came back with a clothesline and Owens avoided the Shellshock. Owens left the ring with the IC Title.
Analysis: They will have a rematch for the IC Title since Ryback is the former champ. It could be at Hell in a Cell or perhaps they do it on television. I'm excited about Owens as IC Champion.
Charlotte's Divas Title celebration is up next.
(Commercial)
They showed images of Charlotte beating Nikki Bella for the Divas Title at Night of Champions.
Celebrating Charlotte's Divas Title Win
The legendary Ric Flair entered the arena. Huge ovation. JBL said that he was the happiest he has ever seen him in his life because of Ric's daughter Charlotte winning her first Divas Title.
Flair: "Do I look like a happy father? Do I like a proud father?" He mentioned some match in Laredo in 1972. He said there are times in a man's life where things happen that are so special. Fans chanted "Thank You Ric" as he said thanks to the fans. He did a promo about having your first match, seeing 10,000 people in the arena for the first time, winning titles and even falling in love…a few times. He spoke about his accomplishments talking about his first World Title in 1981. Then he transitioned to his daughter. "The proudest moment of my wrestling career was last night when my little girl won the Divas Championship." He said he didn't give it to her. She didn't get it because of him. She got it because she worked for it. "Please welcome my little girl, the Divas Champion…Charlotte!"
Charlotte entered with the Divas Title around her waist along with her friends Becky Lynch and Paige. She said "WOO" with her dad.
She noted that her and her dad tend to cry when they are in the ring together. Ric looked like he was about to cry. She said when she was a little girl she dreamed of being like him. She said she loved him very much. She moved on to talking about PCB. She said that teaming up with them has been a dream of hers. She called Becky her "protein sister" and taught her not to be so serious all the time. The crowd cheered when she talked about Paige. She said they started at NXT together and that Paige was the first NXT Women's Champion. Charlotte said she wanted to be where Paige was and she followed where she is.
Paige grabbed the microphone. She said this whole celebration is for Charlotte, but who really made this possible? "That's me!" I thought it was Stephanie McMahon? Never mind. She told them to shut up. She mocked Charlotte saying she wouldn't be there without her dad. Paige bragged about how she won the championship on her first day and she won it twice. Paige told Charlotte that title reigns end and that Nikki will get her title back because there is no revolution. She told Charlotte that she's just a placeholder.
Paige took off her jacket (much to the delight of male fans everywhere) and told Becky that she's never going to be Divas Champion because she's the least relevant of all of them. What about Cameron? Oh right, she's not a part of this. Paige said that Team B.A.D. is all flash with no substance. Paige said that Lana and Summer are "too busy figuring out who they want to climb onto next" rather than being in the Divas division. Good line that barely got a reaction. "Then you've got Nattie, do you even work here anymore? I can't see you Mrs. Hart." Another good line although really it's just creative not having things for her because she's been at the shows. "Then you've got the Bellas: we all know the REAL reason they got to where they are. You all know the real reason." That line was outstanding and this crowd didn't even react to it. A good crowd would have let out an "ooohhh" because she's insinuating the Bellas got where they are because of John Cena and Daniel Bryan. Paige told Charlotte that she wouldn't be there if it wasn't for her old man. Paige said "Woo" and tossed down the microphone. Paige left alone.
Analysis: Awesome promo by Paige! The heel turn was pretty obvious from a few weeks ago when they had her losing nearly every match (the sign of a turn), but I really how she delivered that promo and said some nasty things. I'm sure people will refer to it as a "pipebomb" although I think that term is overused. It's just a heel turn promo rather than anything else. The crowd sucks because if this was in front of a better crowd, what she said would have generated far better reactions. I thought it was fantastic.
Nikki Bella walked out with Brie and Alicia Fox. She called Paige classless and trashy. She said when you succeed, everybody becomes jealous of you. Nikki told Charlotte she's going to lose to her sister. Nikki referred to herself as "the queen" while saying when they have their rematch, Charlotte will lose her title. Commercial time.
Analysis: I'm glad Nikki doesn't have the Divas Title anymore. She's fine as a performer, but it went on long enough.
(Commercial)
Charlotte (w/Becky Lynch) vs. Brie Bella (w/Nikki & Alicia Fox)
The Divas Title is not on the line. It looks like Charlotte isn't selling the knee injury from Sunday. Brie nailed a missile dropkick for two. They went out to the floor where Brie kicked her into the steel stairs. Charlotte started to sell the knee bit as Brie worked on it. Charlotte got a rollup for two, but Brie went back to working the leg. Brie hit a running knee attack into the left leg of Charlotte two times in a row. Brie with a chop block to the knee for two. Single leg crab for Brie. Charlotte with an enziguiri kick and then a backslide pin for two. Chops by Charlotte, then a neckbreaker and Spear. Charlotte applied the Figure Eight submission, Brie tapped out and that was it after six minutes.
Winner by submission: Charlotte
Analysis: ** A solid match to put over the new champion. It was nice to see the work on the leg because that's what should happen when somebody is selling an injury the night before. I just think she should have been selling it even before Brie attacked it. The match followed a similar formula from Sunday with Charlotte hitting a couple of moves to get the win.
Cena vs. Rollins later.
(Commercial)
Sheamus walked out with his Money in the Bank briefcase. They showed photos of Sheamus nearly cashing in the briefcase on Sunday.
Sheamus vs. Mark Henry
The fans chanted "you look stupid" at Sheamus. Henry sent him out of the ring and told Sheamus he looks stupid. Sheamus got some offense in, but then Henry tossed him back into the ring. Henry went for a slam, Sheamus slipped out and hit a glancing Brogue Kick. Henry got back up, so Sheamus hit another Brogue Kick to finish it off. The match went about three minutes.
Winner by pinfall: Sheamus
Analysis: * A short match to put over Sheamus. I can't remember the last meaningful win that Henry has had. They had some pretty good matches about four years ago when Henry received a push. This was just a showcase for Sheamus.
Post match, Sheamus said as far as he's concerned the WWE World Heavyweight Champion – it's just a matter of time. He held up the briefcase.
There's a six man tag with The New Day and Rusev against the Dudley Boyz and Dolph Ziggler.
(Commercial)
Hunter and Stephanie went up to Kane in the office. It took them nearly two hours to see him? Hunter brought up Kane being back at work. Hunter told Kane that he hadn't heard from him since he got hurt and Kane showed up last night. Kane: "Last night? What are you talking about?" Stephanie didn't want him to insult their intelligence. Stephanie told Kane he needs to "give it back." Kane gave her a low five. She asked for his mask, which was in that case. Kane said if Stephanie lost the mask then she has a very big problem. He said that in a low, threatening Kane voice. Then he went back to a regular voice to say it was glad to see them and he left.
Analysis: They really are incompetent bosses. Oh well. I enjoyed Kane in that segment as he played some more mind games.
Paige was backstage when Natalya walked up to her for a chat. Fans cheered when Natalya was on screen. Natalya said she had a lot of valid points. She said if anybody understands the feeling of being left out, it's her. She told Paige how she acted was really unprofessional because Paige ruined Charlotte's moment. Paige wondered where Nattie has been and where she's been hiding. Nattie said she has a match later against Naomi. She told Paige that the only person standing in Paige's way is herself.
Analysis: It's great to see Natalya back. It's been about three months. Basically the reason the reason she's been out is because her husband Tyson Kidd suffered a serious injury in June and she was home a bit, but she was on the road regularly pretty soon after. It's just a case of creative having nothing for her. Now they have something for her, so that's good.
It's New Day time! Woods was limping a bit because he was put through a table on Sunday. Selling! I like that. The show went to break.
(Commercial)
The New Day trio of Big E, Kofi Kingston and Xavier Woods did a promo. Woods had a bag with wood in it and claimed that the medical team had to remove the wood from his buttocks. That's pretty funny. Kofi said the Dudleys are a menace to society that must be stopped. Big E said that they must build a wall around Dudleyville. He wants them to build a wall to protect their values and their furniture. Kingston said that together they can make WWE great again. "Together, we can save the tables." Then they started their clap routine. It was like a Donald Trump promo about the Mexicans.
Rusev made his entrance. He wasn't happy with her, so he tossed his jacket on her as he entered the ring. It was announced that the Dudley Boyz will face The New Day for the Tag Team Titles on Saturday October 3 on the WWE Network special from Madison Square Garden. That should be sweet.
The Dudley Boyz & Dolph Ziggler vs. Rusev (w/Summer Rae), Big E & Kofi Kingston (w/Xavier Woods with trombone)
Ziggler's tights say "DZ" on the front instead of a Lana drawing like on Sunday. Ziggler worked with Kofi to start. I saw on Twitter they commented on how many matches they've had. They did wrestle a lot over the years. Devon nailed a legdrop on Kingston and then hit a neckbreaker off the ropes. Bubba tagged in and hit a double team neckbreaker on Big E. Rusev went in against the faces, but then he went to the floor as the show went to break.
(Commercial)
Back from break, Woods distracted Ziggler and Big E nailed a clothesline to knock down Ziggler. The heels stomped away on Ziggler in their corner as Woods played the trombone a bit. Then Woods started playing Rusev's theme song as Rusev nailed a suplex and diving headbutt. Woods is the best! When Rusev nailed a back elbow, Woods said that was "Bulgarian tricep meat." The fans chanted about how they wanted tables as Big E applied an abdominal stretch and Summer helped Woods play the trombone. Ziggler hit a Fameasser that Cole didn't call because he was talking about other stuff. Impressive dropkick by Kingston. Double team move with Rusev and Big E splashing Ziggler at the same time. Rusev yelled at Ziggler repeatedly: "Lana is mine." Rusev missed a corner charge, which allowed Ziggler to tag in Bubba Ray. Bubba was on fire against Kingston as he hit a side slam and then an uranage (like a Rock Bottom), but Big E made the save. Rusev tagged in, Bubba nailed a clothesline and a tag to Devon led to a double suplex. They held open the legs of Rusev and Ziggler nailed a headbutt to the groin. Dudleys and New Day were out on the floor. Woods was on the apron blowing the trombone, Ziggler superkicked him (Summer caught the trombone), then Ziggler turned around and Rusev nailed a superkick for the win after 15 minutes.
Winners by pinfall: Rusev, Big E & Kofi Kingston
Analysis: **3/4 It was a solid tag match that was a bit long, but they worked hard as usual. Another match where they evened out the booking since the faces won on Sunday, so of course the heels win on Raw. It's all about balancing things out in WWE, which sucks sometimes because then people don't get over that much. No surprise that Ziggler was the one that was isolated for much of it. The last few minutes were pretty exciting. Rusev capitalizing on the distraction for the win makes him look smart, so I'm all for that.
A replay of Kane talking to Rollins earlier was shown. Cena vs. Rollins is later.
(Commercial)
Plug Time: I'm no longer writing at WhatCulture. It was fun while it was lasted and I didn't get fired, but I felt it was time to move on. I'm still figuring things out for the future, but I have done one post on TheRichest so far, which is about wrestlers that should return for one more match in WWE. I'll be writing there several times per week. I know for sure that I'll be writing way more at my site TJRWrestling.net. Be sure to go there every day because we have news, fresh columns every day from our talented team of writers and as I settle into my new schedule I'll probably be posting blogs, Q&As, retro reviews and maybe even a podcast will return.
Naomi (w/Sasha Banks & Tamina) vs. Natalya
Good reaction for Natalya. They did a double dropkick spot and then Natalya took her down with a side Russian legsweep. Naomi nailed a cheap kick to get the advantage. Paige was shown watching the match backstage. Natalya got a rollup, but Naomi kicked out and hit a leaping clothesline. The crowd started a "Let's go Nattie" chant although the crowd has been pretty bad most of the night. Natalya nailed a suplex off the ropes and then a spinning clothesline. Tamina was on the apron, so Natalya knocked her down. Natalya set up Naomi for the Sharpshooter, but Banks was on the apron, Natalya went after her and when Natalya turned around, she was met with the Rear View aka the Flying Ass by Naomi. Once again, the announcers didn't use the name of the move. That led to the Naomi pinfall win after four minutes.
Winner by pinfall: Naomi
Analysis: *1/2 A good match for the time given with a predictable finish where heels outsmart the face due to the numbers game. Faces are booked like idiots because they fall for the tricks of the heels even though they have been wrestling for years. I'm glad Natalya is back in action. I'm not sure if they are going to book her as a heel ally of Paige or keep her as a face. I think the heel alliance with Paige would be a lot of fun.
Rollins went up to Hunter and Stephanie in their office. Stephanie said Kane appears ready to get back to his corporate responsibilities. Rollins complained about it saying Kane is crazy while adding that Hunter knows it because he has known Kane for 20 years. Hunter said "enough" and advised Rollins to worry about Cena.
Analysis: This is what they really meant when they said worry about Cena: "Hey Seth, go put over Cena again because we like to book our WWE Champion to be a total loser one night after he retained the WWE Title."
(Commercial)
Big Show entered for a match as they plugged the October 3 MSG show where Big Show will lose to Brock Lesnar. I added the "will lose" part. It's on WWE Network.
Big Show vs. Cesaro
Show nailed a huge chop early on and did a hard whip into the corner. Show nailed a shoulder block and yelled "sit down, fatboy" at a fan at ringside. He learned that from Ric Flair. Show tossed Cesaro across the ring with ease. Show applied a chinlock. Show missed an elbow drop. Cesaro unloaded on Show with uppercut shots as well as a running uppercut in the corner. Dropkick by Cesaro sent Show out of the ring. Running uppercut by Cesaro outside the ring. Show caught him and drove Cesaro spine first into the steel post. Cesaro tried a suplex with Show on the apron, but he wasn't able to do it right away, so he hit some uppercuts and then nailed a suplex back into the ring. Show got back to his feet first because Cesaro was selling his back and nailed the KO Punch for the pinfall win after six minutes.
Winner by pinfall: Big Show
Analysis: *1/2 A dominant win for Big Show. This was just done as a way to build up Big Show for that match at MSG against Lesnar. Poor Cesaro. One of my favorite wrestlers that is constantly booked poorly despite being popular. He has yet to get a breakout win and is just booked as the guy that can have good matches. At least he had that suplex spot that was impressive. The problem is that Show no sold it and knocked him out right after. It made Cesaro look stupid.
Post match, Big Show did a promo. He encouraged people to boo him: "Boo me." He said this is a message for Brock Lesnar. Show said that he's the greatest giant this business has ever seen. He mentioned beating Lesnar for the WWE Title at Survivor Series 2002 – that was in MSG too. Show said that Lesnar knows he can't stand him. Fans chanted "Suplex City" to interrupt Show. He said there's no way he's going to Suplex City. Show said the reason he's been in the business so long is because he's a threat every time he steps in the ring. When he hits Lesnar with this fist, Lesnar is going to think he's in hell during Lesnar's "Go To Hell" tour. Show left.
Analysis: They can try to build up Show as a monster all they want, but the fans don't care that much. Nobody thinks he's going to beat Lesnar either. The promo was decent, though.
(Commercial)
This week on Smackdown it's Dolph Ziggler and Ryback vs. Kevin Owens and Rusev.
Replay of The Wyatt Family's battle with Reigns, Ambrose and Orton from the opening of the show.
The Wyatt Family did a promo in a darkened part of the arena. Harper said that he hears voices too (referencing Orton) and he said Wyatt saved him while teaching him to learn from his mistakes. Strowman said he caught a snake, skinned it, drank its blood and it's in a better place now. Wyatt: "They all fall down. And soon, so will you."
Analysis: That Strowman line was creepy. Good way to book him. Don't say a lot, but when he does say something, say weird things.
The new US Champion John Cena entered for hi match. He was still in his orange shirt rather than his US Title shirt.
(Commercial)
They mentioned Raw is in Buffalo next Monday and there are tickets available because WWE attendance has been down, but they don't want to tell you that.
Rollins entered with the WWE Title around his waist as he limped a bit to the ring. They showed images from his match against Cena on Sunday, which I rated at ****1/4 out of five stars. Very good match.
United States Championship: John Cena vs. Seth Rollins
Rollins attacked before the bell to knock down Cena with a cheap attack. Rollins nailed a running knee drop as the fans did the dueling chants for Cena. Rollins was in control in the first few minutes until Cena stopped him with a huge clothesline. Rollins slipped out of the AA, nailed a DDT, got a two count and Cena rolled out of the ring like the good employee that he is so they can go to commercial.
(Commercial)
Rollins was still in control as he hit a neckbreaker for two. Cena did a comeback with the shoulder tackles, then the spinning suplex and the Five Knuckle Shuffle fist drop. That led to Rollins trying to leave, but Cena brought him back in the ring. Cena nailed a cross body block for two and Rollins rolled through for two. Rollins hit two kicks for a two count. The youthful crowd started "Cena" chants. Rollins applied Cena's STF submission hold and then he turned it into a Crossface. Cena powered out of it. Rollins did a springboard attack with a flying knee to the head. Cena launched Rollins with a slingshot, then caught Rollins off the ropes and gave him a face first slam for a two count. They kept countering finishing moves with Rollins fighting out of it followed by a Buckle Bomb, which is the move that apparently hurt Sting one night earlier. Rollins turned it into a suplex into a slam for two. Rollins missed a Phoenix Splash and Cena applied the STF. Rollins got to the ropes. Rollins nailed a kick to the head. Rollins up top and he hit a picture perfect Frog Splash for two. Cena no sold it, powered up and hit an Attitude Adjustment for the win after 17 minutes.
Winner by pinfall: John Cena
Post match, JBL did his usual spiel about Cena being the best big game performer in any sport at any level. That's right folks, a scripted performer is better than anybody ever. Shocking how that works. Cena gave his armbands to a kid and signed a sign. Then he left because his night is over.
Analysis: ***1/2 A very good match like usual from them, but I think they've had better matches including at Night of Champions. I'm not a fan of the finish with Cena no selling the Frog Splash. That's a way to kill a move that has been a finisher for wrestlers like Eddie Guerrero and Rob Van Dam, yet Cena made it look like nothing. Rollins continues to be booked like a guy who loses way too many non-title matches. It makes him look like an awful champion. I understand the logic behind it because WWE thinks that a guy that is booked to lose so much is vulnerable when the WWE Title is on the line, but it makes him look like too much of a loser. We get it, WWE. Cena is better than Rollins. Since Cena beat the guy clean two nights in a row, Cena should get a WWE Title match against him, yet WWE will probably book Kane in the spot even though Kane lost dozens of matches in the last year. That's WWE logic for ya. The wins don't really matter all the time even though they try to make them matter.
Rollins was alone in the ring. Kane was on the Titantron. He told Rollins that there are a lot of people lined up to take the title away from him. Kane: "People you wouldn't even imagine. People you wouldn't even imagine in your worst nightmares." That last sentence was in evil Kane voice.
The pyro by the stage went off as the lights went off in the arena and the red spotlight was on the ring. Kane emerged from underneath the ring. Rollins tried to get away, but Kane tossed him down. Kane grabbed Rollins by the leg, then pulled him under the ring as Kane's music played and the show ended with smoke coming out from under the ring.
Analysis: That sort of thing has been done many times before, so it's nothing new for long time WWE viewers. I guess we're supposed to think that Kane is taking him to hell because apparently that's the place under the ring and not a cement floor. When this sort of thing happened in the 1990s it was okay once in a while. In 2015? It just comes off as lame. That's also the home of Hornswoggle, who also was the former anonymous Raw GM.
As I said in the Night of Champions review, it makes sense that they are doing Rollins vs. Kane as a feud for the WWE Title because of the history that goes back over a year and the constant bickering that they did. Since Hell in a Cell has Lesnar vs. Undertaker main eventing, they can go with a WWE Title match that doesn't seem like a big deal. Rollins isn't going to lose to Kane either, so it's a way to prolong Seth's reign. I'd rather see somebody new as Rollins' opponent, but this is WWE. They love going back to the same old guys all the time. That's just how it is, whether we like it or not. Some people like Kane more than I do and that's fine. I think Kane as a supporting player is perfectly fine. I just can't say I care about Kane as a WWE Title contender again.
Three Stars of the Show
1. Paige – Loved the promo. I enjoy her much more as a heel anyway.
2. Seth Rollins
3. John Cena
The Scoreboard
5 out of 10
Last week: 5.5
Last 5 Weeks: 5.5, 4.5, 6, 7, 5.5
2015 Average: 5.86
2015 High: 9 (May 4)
2015 Low: 4 (Feb 9/June 22)
Final Thoughts
I'm giving it a 5 out of 10. That's below my yearly average as you can see above.
– I was bored for much of the show. Please go back to two hours.
– The opening of the show was better than usual because of the six man brawl that was more fun than a match would have been.
– I found it odd that Sting wasn't mentioned much during the show. There were rumors that he would be on to deliver a promo, but he wasn't there.
– Xavier Woods playing Rusev's theme song on the trombone was definitely a show highlight.
– What was with no selling moves leading into the finish? Cesaro hits a suplex on Show and Show pins him right after a punch. Rollins hits a Frog Splash, Cena no sells it, hits his finish and wins. I didn't like either finish.
– Kane's segments were fun if you throw logic out the window and assume that The Authority are incompetent idiots that don't have any real control over a show that they show up late to. It's a credibility thing. You can't book them like geniuses one week and then like idiots the next week.
– The main event was very good. However, I don't think it's that appealing since they have done Rollins vs. Cena so many times.
– The crowd sucked for most of the night. Not enough noise at times where they needed it, but the kids loved Cena in the main event at least.
– Apparently Chris Jericho has signed a deal with WWE to become a regular until WrestleMania, but he wasn't on this show. I'm not sure what the plan is for him although I like him more as a heel. Hopefully he's in that role.
—
Thanks for reading. Go Toronto Blue Jays. Go St. Louis Rams.
John Canton –mrjohncanton@gmail.com
Twitter@johnreport