The John Report: The WWE Raw Deal 09/07/15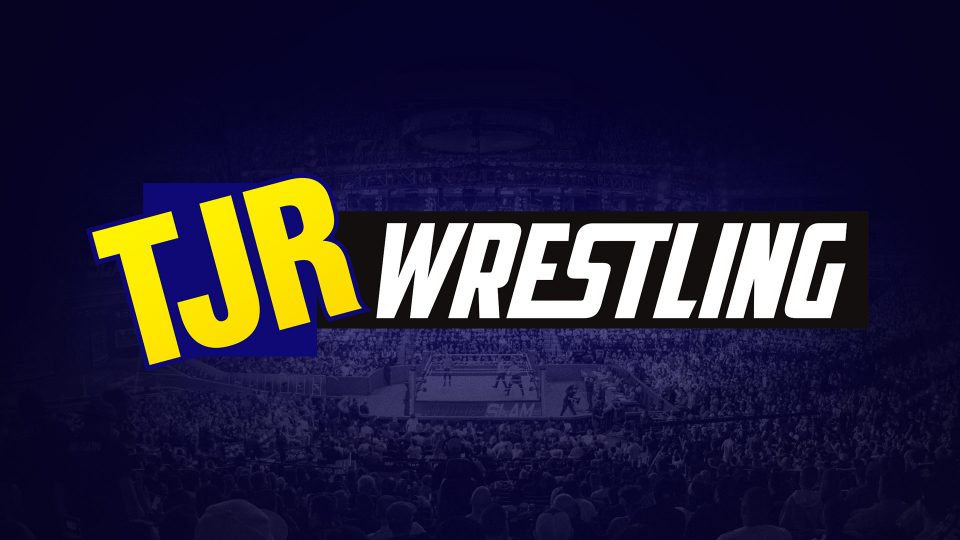 Live from Baltimore, Maryland this is the Raw Deal for episode #1163. Follow me on Twitter @johnreport. Thanks to Melo Man for the banner above.
The Raw intro video aired to start the show.
Show Opening Promo Time With Seth Rollins
The WWE/US Champion Seth Rollins started the show with a promo. He bragged about getting past Brock Lesnar, which probably shouldn't be mentioned because he failed to actually win. He also bragged about beating John Cena to win the US Title to go along with the WWE Title.
Rollins opened up talking about his greatness like usual. Then he brought up Sting, which led to the crowd chanting for Sting. He said Sting can add to his legacy at Night of Champions while Rollins said he can crush Sting's legacy, so he's going to make sure Sting never gets his hands on the WWE Title ever again.
The focus shifted to Rollins wanting to talk about John Cena, but the crowd chanted "boring" at him. Rollins said he's the champ, so he can go on all night long. He complained about having to defend the US Title against Cena at Night of Champions. Then he bragged about how he's Seth "FREAKING" Rollins and that he will own them. He said he'll get his statue back as well. Rollins ranted more about the statue.
There was a crow sound and then Sting showed up on the video wall. He had the statue with him saying that the statue belongs right there with him. Sting says "you're the man…you're the man without a statue." Sting told Rollins to come get the statue. Sting was cleaning it off with a brush and he told Rollins to come get it. The video went black, so that ended it.
Analysis: It was a typical Rollins promo bragging about everything. I thought the "boring" chant was a bit mean, but I don't hate it too much because the repetitive promos to start Raw are boring. Rollins is a good talker although it feels repetitive every week, so that's what hurts it. Sting still has the statue? He's a dedicated thief.
Sheamus walked out with the Money in the Bank briefcase. Fans chanted "you look stupid" at him. Rollins said he's not worried about anything. Sheamus wondered why Rollins was worried about a statue, Sheamus called him stupid and Rollins wondered if Sheamus realized how stupid he looks. Fans chanted "you look stupid" again while Rollins said he looked like Ronald McDonald with a bad haircut, so Sheamus said "don't bring my family into this." The audience laughed. It was pretty funny.
Sheamus held up the briefcase to say that he can make his point with the briefcase at Raw, at Smackdown or possibly at Night of Champions. He told Rollins that if he wins the two matches at NOC, he could end up facing Sheamus at NOC as well. Sheamus left to end it.
Analysis: It was a nice reminder of Sheamus being a threat with the MITB briefcase and the possibility of using it at Night of Champions when Rollins already has two other matches. I think it's very possible that Sheamus leaves NOC with the WWE Title whether he cashes it in on Sting to ruin his moment or on Rollins, who they are booking in a way to make him look like he has a major uphill battle at NOC.
The announce team of Michael Cole, Byron Saxton and John Bradshaw Layfield welcomed us to the show. Saxton is officially full time on Raw while Booker is on Smackdown. There's some Summer Rae bad acting thing coming up later. Paige is up next against Sasha Banks with Paige walking to the ring with her PCB friends.
(Commercial)
Seth Rollins talked with Stephanie McMahon in the office. Rollins was all cocky and he undermined Stephanie with what he said by suggesting Triple H was the one that always had a plan. Triple H showed up to say Rollins is the man, right? Triple H said don't worry about Sheamus because he's against Randy Orton. Hunter said Rollins should focus on Night of Champions with two matches. Hunter put him in a match against the IC Champion Ryback. He also put him in a tag match with The New Day against Prime Time Players and John Cena. Stephanie said she was just gonna have him just go after the statute. Hunter said Seth has to prove he's the man.
Analysis: That felt long, but they got to the point eventually. I thought it might be Cena with the Dudleys, but they probably have some other match. I like to see the tag teams getting involved.
Paige (w/Charlotte & Becky Lynch) vs. Sasha Banks (w/Naomi & Tamina)
Banks was aggressive early on with a forearm short and then her impressive double knee stomp against the turnbuckle for a two count. They went to break two minutes into the match.
(Commercial)
Back from break, Paige started a comeback with a Thesz Press and then Banks cut her off with a shot to the face again. Banks retained control of the action again. When Paige tried another comeback, Banks yanked Paige off the middle ropes to take her down. After Banks missed a corner charge, Paige hit a knee strike as well as a superkick. When Banks went to the floor, Paige hit a dive onto Tamina outside the ring and then Banks tried to take control. They did a spot where Paige caught her and did a reverse into a back suplex like move. Very impressive. Paige went for the Paige Tap Out, Naomi went into the ring, the ref told her to leave, so she did and then Banks turned it into a cradle pin for the win after 10 minutes.
Winner by pinfall: Sasha Banks
Post match, Paige looked upset about the loss, but her friends were there to cheer her up.
Analysis: **1/2 A really good match again. It would have been better if they got a few more minutes with some believable nearfalls for each woman, but I get why they did the "out of nowhere" finish there. The story seems to be about Paige not having a lot of success. Maybe they'll do the angle where Charlotte wins the Divas Title, then Paige gets jealous of her and Paige turns heel. Usually if somebody goes on a losing streak like that it's the sign of a turn. That's just a guess on my part. Banks is my favorite of the divas currently on TV (Natalya is my favorite overall) and it's nice to see her getting a win. I wouldn't call that the ROLLUP OF DEATH by the way. It was a counter to a hold. It's not the same thing.
Roman Reigns and Dean Ambrose up next.
(Commercial)
TJR NFL Pools: Every year we run two TJRWrestling NFL Pick 'Em pools on ESPN. All you have to do is login with a ESPN account and use these links. Here's the link to the Straight Up pool: http://games.espn.go.com/nfl-pigskin-pickem/2015/en/group?groupID=19012 Here's the link to the Point Spread pool: http://games.espn.go.com/nfl-pigskin-pickem/2015/en/group?groupID=19016 There's no charge for it and there are no prizes. It's just bragging rights. I'm picking my St. Louis Rams over the Seattle Seahawks in week one. I don't think the Rams are great, but they know how to beat them and they will do it again.
The Ascension were in the ring. Roman Reigns and Dean Ambrose entered via the crowd together, so it shows Ambrose is on the same page as Reigns.
Roman Reigns & Dean Ambrose vs. The Ascension
Ambrose started with Konnor and then brought in Reigns. Reigns cleaned house soon after and Ambrose hit a running suicide dive to take out Konnor outside the ring. Reigns hit his Drive By dropkick on Viktor. Reigns hit ten corner clotheslines and then a Superman Punch. Reigns tagged in Ambrose, put Viktor on his shoulder and Ambrose hit a Road Warrior like clothesline off the top. Reigns with a Spear on Konnor, Ambrose hit Dirty Deeds on Viktor and that was enough for the win after three minutes.
Winners by pinfall: Roman Reigns & Dean Ambrose
Analysis: * A short match to put over the face team. Last week on Smackdown they had The Ascension join Stardust. Now they are putting them in a match to lose to Reigns and Ambrose. Way to give them momentum.
A video aired on the Titantron with The Wyatt Family. Strowman doesn't blame them for being afraid. Wyatt said that the Apocalypse awaits them at Night of Champions. Harper said "run" to end it.
Analysis: The tag match is set for NOC with the three Wyatt Family guys against Reigns/Ambrose. We don't know who their partner is yet. I said previously that Cesaro or Randy Orton would be a good choice. I'm not sure if they would call up somebody from NXT for it.
(Commercial)
Ryback was interviewed by Renee Young. He called Rollins a whiner although he respected him. Ryback said the big guy has plans of his own, then said the Meat Hook Clothesline and Shellshock. Kevin Owens showed up eating an apple. He wished Ryback luck. Ryback said thanks, but we all know that Ryback is full of crap. Owens told him to try not to bite of more than he can chew.
Analysis: I love that Owens is going after Ryback for the IC Title now. He should win the title because he'd be the perfect IC Champion right now.
A video package aired about the Rusev and Summer vs. Ziggler and Lana feud. It's even worse in video package form. Summer Rae's acting on Smackdown last week was awful. Later in the show there will be "Summer Time Sadness" apparently.
Ryback entered for his match against Rollins.
(Commercial)
The Stone Cold podcast with Edge & Christian is on WWE Network after Raw.
There was a kid in a Make a Wish shirt in the crowd, so Ryback gave him the IC Title to hold. The announcers were busy talking about storylines to mention it. Very cool of Ryback to do that.
Seth Rollins vs. Ryback
There is no title on the line. Rollins looked upset as if his girlfriend got fired for posting Nazi related items three years ago. Too soon? Anyway, Rollins kept on going to the floor to escape. Ryback slowed it down with some shoulderblocks followed by an armbar. Ryback continued to dominate with a hard whip into the corner. Ryback nailed a delayed vertical suplex on Rollins that was very impressive. Ryback hit a Gorilla Press slam, so Rollins went to the floor. Ryback caught Rollins outside the ring, then Rollins shoved him into the steel ring post and sent Ryback into the steps. Floor to commercial time.
(Commercial)
After the break, Rollins avoided a charge and Ryback went into the turnbuckle. Rollins slowed things down with a chinlock. Rollins nailed a flying knee off the top rope. The crowd isn't that interested in this match. After Rollins hit a forearm, Ryback started his comeback with a back body drop. Rollins teased a Pedigree, Ryback fought out of it and Rollins hit a kick to the ribs. Ryback came back with a Powerbomb that is much more impressive than Ryback's finisher, but Rollins kicked out. Ryback went up top, Rollins went after him, Ryback knocked him off the top and Ryback went for a splash, but Rollins moved, so Rollins got a two count. Rollins nailed a suicide dive to knock Ryback into the barricade at ringside. He did it again to send Ryback into the barricade. Back in the ring, Ryback with a Spinebuster and the Meat Hook Clothesline. Rollins slipped out of Shellshock and nailed an impressive enziguiri kick.
Sting's crow noise sounded and he was shown on the screen with the statue. He said Rollins is pre-occupied and that "we are waiting" referring to the statue. Rollins was distracted, then walked right into a cradle by Ryback, which led to the three count win for Ryback after 18 minutes.
Winner by pinfall: Ryback
Analysis: *** An entertaining match with a finish I didn't like. Ryback's comeback was good and the crowd was into it at least. I hate the promo/video distractions during a match. It was also the second match on this show that saw somebody win with a move that wasn't a finisher after a distraction. Shouldn't they plan out these finishers better so that they aren't repeating themselves with matches ending in nearly the exact same way? I'm not a fan of Rollins losing either. He's the WWE Champion. That shouldn't happen even if he is booked like a cheap champion.
Post match, Ryback got his title back from the kid at ringside. That was very cool of Ryback.
Sting was on the Titantron again. He stood in front of the statue and he also had a Sting mask in his hand. Sting put the mask on the face of the statue. The fans cheered while Rollins was mad in the ring.
Analysis: The mind games continue. I guess if you are never put in matches you have time for stuff like that.
Orton vs. Sheamus later. JBL called it an "incredible rivalry" even though it's more like the rivalry that never ends. This is supposed to keep people watching?
(Commercial)
Seth Rollins was walking backstage when The New Day approached him with Xavier Woods playing his trombone. He played some Final Fantasy song on it. I don't know about Final Fantasy, but people tell me these things. They tried to cheer him up with the "New Days sucks" song. Rollins was ranting about things when Edge & Christian showed up behind him. Great reaction for them. Edge mentioned Rollins threatened to paralyze him the last time they saw him (last December) and Edge suggested Rollins try to get the job done right now. Rollins left all angry.
Woods: "I have been waiting for this all my life. Battle!" He played a short song. Christian brought out a kazoo to a huge pop from the crowd. Christian said he had a song that reeks of awesomeness. He played the "New Day sucks" song while Edge sang it. Big E grabbed the kazoo and put it in his mouth as if he was going to eat it. That was hilarious haha.
The Dudley Boyz showed up saying that next week, it's New Day vs. PTP for the WWE Tag Team Titles. The winner of that match faces the Dudleys for the Tag Titles at Night of Champions. The Dudleys told them to leave, but first they had a song. They sang "Get The Tables" to the tune of "New Day sucks" while Edge was on the kazoo and Christian was clapping. The segment ended like that.
Analysis: Now that was a fun segment! I'm so glad that WWE put Edge and Christian on the show since they were there for the Austin podcast. Seeing them on screen with The Dudleys again brings back some great memories too. Since New Day are like E&C (in 2000-01) as entertaining heels who do over the top comedy to get a reaction, it's fitting that they were a part of it too. The crowd loved it and so did I. Plus, they even referenced Rollins going after Edge last year, so that was smart to do too. It was a great use of mixing in nostalgia along with a current storyline.
Summer Rae made her entrance as they went to break.
(Commercial)
They showed a family sitting at ringside that got a Little Caesars pizza seat upgrade. So I guess the little girl can get a lesson in bad acting during this next segment.
Summer was in the ring waiting for her cue. I hope the fans didn't have to hear that awful song for the last three minutes. The video package aired showing Summer Rae's drama from last week. Did we really need to see this twice?
Summer said this past week has been the most horrific week of her life. She said that at the center of this is all is a man that is a true victim in this situation. She owes this man an apology, so she called out Rusev.
Rusev entered the ring. She said that she owed Rusev so much. She even found a way to credit him for giving him the courage as they plugged this month's Ironman Magazine that she is in. Summer said that Dolph has been trying to seduce her for weeks. She complained about how she was so weak seeing Ziggler in the shower and fans chanted "boring" for this. I agree. She was crying, saying she's sorry. "I betrayed you and I may never forgive myself for that."
Rusev: "You betrayed-ed me." His broken English is great. He said he accepts her apology and she called him "Ru-Ru." He said it was not her fault and blamed Ziggler. Rusev said he's not the victim here – it's her. He also said Lana was fed lies by the skinny American (Ziggler) and then mentioned her broken wrist, which she suffered on Sunday. He said that he would have never cheated on her the way Dolph Ziggler did.
Ziggler walked out to say that he knows that Rusev is lying. He also made a reference to being with Lana. Rusev said she's hurt at home and he's here instead of with her. Ziggler said he was with her, but she told him to give a message to the "overgrown circus ape." Ziggler nailed a superkick to knock Rusev down. Rusev escaped to the floor. He left with Summer as Ziggler taunted him from inside the ring.
Analysis: I can't say I care about this story that much. Remember when Rusev was booked like an unbeatable monster? He's so far removed from that. I find him entertaining, but I don't think this direction is great for him. In other words, I thought this was pretty crappy. I'm not sure what else to say about it. I would have hit fast forward if I wasn't reviewing it. Lana's broken wrist injury is unfortunate. She may be out for four months although she can probably be on screen with a cast when it gets better.
Randy Orton was shown backstage with Roman Reigns and Dean Ambrose as Orton prepared for his match.
(Commercial)
Orton and Sheamus got their full entrances. JBL got in his "if you could build a superstar from the ground up" line for Orton during the entrance.
Randy Orton vs. Sheamus
They were exchanging forearm shots in the middle of the ring. Then fans chanted "you look stupid" at Sheamus. He grabbed a microphone to say he doesn't look stupid, but Orton attacked him before he could say it. Orton gave him a back suplex onto the barricade. Back in the ring, Orton nailed a dropkick and Sheamus rolled to the floor. Orton went after him, so Sheamus nailed the Irish Curse backbreaker leading into the commercial break.
(Commercial)
It was chinlock city by Sheamus after the break. Yes I see that "We Want Sandow" sign in the crowd. Me too. Orton was on fire with clotheslines, the powerslam and the t-bone suplex. Sheamus hit some clubbing forearms and was mad when the crowd was counting along with him. Sheamus hit a shoulder tackle off the top for two. Orton came back with a powerslam for two of his own. Sheamus nailed his version of a powerslam and then applied a leg submission on Orton, but Orton was able to make the ropes. Orton came back with a superplex. Orton nailed his DDT off the ropes, RKO didn't work and Sheamus hit White Noise. Sheamus wanted Brogue Kick, Orton moved, Sheamus got a rollup and Orton hit a RKO for the win. It went 16 minutes and it felt longer. Cole was yelling "RKO outta nowhere" even though he was standing right in front of the guy.
Winner by pinfall: Randy Orton
Analysis: **1/2 It was similar to their other matches, but I thought the matches recently on PPV were a bit better. Does this end the series now? I hope so. Orton won at Battleground, Sheamus won at SummerSlam and Orton won here. That's enough please. I would have had Sheamus go over to give him momentum as MITB guy, but they obviously wanted to make Orton look strong based on what happened right after. This could also mean future matches if Sheamus becomes WWE Champion, which makes me groan just thinking about it.
Post match, Orton was walking out of the ring when the Wyatt Family symbol appeared on screen and then the three Wyatt Family guys attacked him. Luke Harper nailed a kick to the face. Bray Wyatt got some punches in. They rolled Orton into the ring with Braun Strowman standing in there. He applied the arm/neck choke on Orton to wear him out. Strowman picked him up, put Orton on his shoulders and nailed the spinning slam on Orton. The Wyatt Family posed over Orton and Bray said: "Follow the buzzards." No help for Orton as the segment ended.
Analysis: Why is Wyatt attacking Orton randomly? That's something Wyatt has done to so many people, so it's not like it needs a major explanation. Perhaps they can just say it was because he was shown talking with Reigns and Ambrose backstage. Last week in the Raw Deal I wrote this: "This is building up to somebody helping Ambrose and Reigns. I'm not sure who, but I think Cesaro and Randy Orton are good candidates." I got it right with Orton. It made sense just because this Sheamus feud had to end at some point, so putting Orton against Wyatt is fresh.
(Commercial)
After the commercial, JBL said that Orton talking to Reigns/Ambrose probably led to that attack. This is a company that books people to almost never react to things that happen backstage, yet in this case they are encouraging it. It works as an explanation at least.
Cole mentioned next week's Raw is the "season premiere" because WWE likes making ridiculous statements like that for a show that is live nearly every week. It's actually the week that the NFL's Monday Night Football is back, which leads to me watching football live and Raw later.
The Dudley Boyz vs. Los Matadores (w/El Torito)
Los Matadores worked over Bubba Ray for about a minute, then they yelled at Torito for being a distraction. Devon tagged in, they nailed the 3D and that was it after less than two minutes.
Winners by pinfall: The Dudley Boyz
Analysis: 1/2* Just a squash to put over the Dudleys.
Post match, Los Matadores were upset with Torito over what happened. Fans were chanting "tables" as Torito was kicked out of the ring. The Dudleys came back for the save. Devon nailed a punch. He rolled him back in for a big boot for Bubba. Bubba nailed a Powerbomb off the top on one of the matadores and put him through the table. Bubba gave a high five to JBL at ringside.
Analysis: The Dudleys love putting people through tables and they are also sympathetic to little people dressed in bull costumes. Now you know.
Six man tag later.
(Commercial)
It's official: Dolph Ziggler vs. Rusev added to Night of Champions on September 20. I like both guys, but I'm so tired of this feud. Ziggler should win to end it.
There was a Raw pre-show segment with Cesaro and The Miz that they showed. Miz wanted to turn the Cesaro Section into the Cesaro Nation. Cesaro said Miz is the last person he would ever ask for help. Miz said that Cesaro had no business sense.
The Miz vs. Cesaro
Cesaro nailed a gutwrench suplex early on and a backbreaker. Remember when The Miz headlined WrestleMania? I swear it made sense at the time. Cesaro nailed two uppercuts in the corner, so Miz bailed to the floor. Cesaro put on the JBL hat and nailed an uppercut. He put the hat on at the announce table. Cole: "Who said he didn't have charisma?" Your boss Vince McMahon, if I recall. Something like that anyway. Miz got some offense in with a choke using the ropes and a boot to the face. Cesaro climbed the ropes, Miz knocked him down and Miz nailed a dropkick. Miz tossed Cesaro into the barricade two times. Big Show walked out to ringside. Miz ran around the ring. Show cut him off, so Miz jumped the rail and left through the crowd. The bell rang after about four minutes.
Match Result: Double countout
Analysis: * A short match that was okay for the time given, but definitely a weak finish. Fans don't care about Show or Miz right now and would have probably preferred a win by Cesaro.
Post match, Miz celebrated getting away. Cesaro was getting back to his feet by the barricade, so Show walked up to him and nailed him with a KO Punch.
Analysis: At least Big Show is an opponent that Cesaro can beat, which Cesaro really needs right now. Since Big Show is turning face (I assume) he's losing a lot. Beating Show isn't a big deal, but it's better than another loss for Cesaro.
Nikki Bella doing a promo is up next. This is supposed to get people to keep watching? Ugh.
(Commercial)
The Divas Champion Nikki Bella entered with Alicia Fox and Brie Bella.
Nikki Bella Bragging Time
Fox and Brie put over Nikki in a promo. Nikki talked about how the "Bella Army" is talking about her countdown. The Bellatron is at 7 days and a little over one hour until she breaks the Divas Title record. She said "Bellabration" as if it was cool. Nobody cares. Next week get your Bella gear, get ready for Brie mode and the celebration will be on. This is hurting my ears. Charlotte's music hit, which is great because that promo was awful.
Charlotte entered the ring with Paige and Becky Lynch. She said she loves a party. Charlotte said that next week on Raw, she's getting a Divas Title shot after she petitioned The Authority and she'll end her streak. Most importantly, Charlotte said she'd win the Divas Title.
The women started to brawl. The Bellas tried to get away, but Paige rolled Nikki into the ring right into a Spear by Charlotte. Charlotte applied the Figure Eight submission with Nikki tapping out in the ring. After about ten seconds of that, Nikki rolled out of the ring as Team PCB celebrated in the ring.
Analysis: That promo by Nikki was brutal. She's not bad as a heel in the ring, but her scripted dialogue feels so forced. It's just really lame and not something that makes me think we're watching a great heel. I liked the physical interaction with Charlotte hitting the spear and Figure Eight to suggest that she might be the next Divas Champion. It was nice to see Charlotte doing a promo where she didn't say "flair" at some point. It felt like she was contractually required to do it. I don't think Charlotte will win the Divas Title next week. It will probably end in a disqualification, then do a rematch at Night of Champions six days later and Charlotte can win the title there.
Six man tag up next.
(Commercial)
John Cena entered first. Crowd singing "John Cena sucks" although not that much. He probably thought that Nikki Bella promo was great. I disagree. He was followed by PTP, then New Day and Seth Rollins.
What was weird is that as Rollins made his entrance, some fan jumped the railing, then walked right beside Rollins on the ramp. Rollins turned his head to see the guy while the camera was on Cena in the ring and he saw the fan, so he alerted others about it. The ref got out of the ring, walked with the fan and eventually the bald WWE security guy went for the fan. Then a graphic displayed showing Rollins' matches at Night of Champions.
Analysis: I hate when fans do stuff like that. Good thing is he was a small guy that was harmless, but you never know if something might happen.
John Cena & The Prime Time Players (Titus O'Neil & Darren Young) vs. Seth Rollins and The New Day's Big E & Kofi Kingston (w/Xavier Woods)
The heels are champions while the faces are their challengers. Remember when Young was mocked for looking like Cena? Good thing Young has facial hair now. Woods had the trombone at ringside while telling Cena that he's going to eat some of E's triceps meat. I love how New Day celebrates huge when E nails a shoulder tackle. Big E hit a slam on Cena and then they nailed some double team moves on Cena while Woods was playing the trombone.
Analysis: Woods is awesome. A very entertaining heel.
(Commercial)
Back from break, we see a replay of Kingston nailing a cross body block on Cena. Rollins up top and he hit a flying knee to the face of Cena for a nearfall with Young making the save. Big E nailed a side slam. Then Big E nailed a delayed vertical suplex for two. Cena rolled out of the way of a Big E splash.
O'Neil received the hot tag and nailed the shoulder tackles on E followed by the big boot. Young dropped Rollins with a back suplex on the ring apron. After Titus went after the other New Day guys, Big E nailed a belly to belly suplex. Cena and Rollins tagged in at the same time. They both avoided finishers. Cena applied the FU submission. Rollins made the tag to Kingston. Kingston went for a cross body block, Cena caught him, rolled through and then hit the Attitude Adjustment for the pinfall win after 13 minutes.
Winners: John Cena & The Prime Time Players
Analysis: **1/2 It was a pretty standard six man tag match. Cena was worked over for much of the match, O'Neil got the hot tag and Cena was the one that got the pin. Why? Because he's John Cena. If you thought the heels had any chance to win this match then you haven't watched WWE programming enough in your life. Young was barely noticeable in the match. I liked that Rollins wasn't pinned since he lost earlier in the show. I just thought pinning Kingston with one move was a bit too easy. It doesn't really matter, though.
Post match, Cena did the "Millions of Dollars" dance with PTP. They all left together.
Rollins was alone in the ring with Sting's crow sound playing again. Sting was on the screen with the statute. He called for the lights. He was in the garage area of the arena with a garbage truck. Sting pointed at the statue, then teased shoving it over and then he did it. The dude on the side of the garbage truck pushed a button, so the trash bin crushed the statue. Sting left on the side of the garbage truck.
Analysis: At least this means we probably won't have to hear about the statue again other than Rollins complaining about it. The crowd seemed to enjoy it even though Sting never appeared in the arena, so that was probably disappointing for some people.
Rollins was ranting about it in the ring. The announce team summarized what happened. Rollins grabbed his WWE & US Titles. The fans chanted "na na na hey hey goodbye" at him while Rollins held up both of his titles. There was another plug for Stone Cold's podcast with a shot of them as Edge & Christian appeared on the set. Raw ended like that.
Analysis: Rollins being all angry made a lot of sense. The story all night was about him dealing with Sting's mindgames and two matches, which he lost. He failed miserably.
Three Stars of the Show
1. Seth Rollins – It was booked like Rollins had a bad day, but he was entertaining in his role.
2. The New Day – Their backstage segment was amazing.
3. Edge & Christian – See above. Plus, I'm a loyal E&C guy.
The Scoreboard
4.5 out of 10
Last week: 6
Last 5 Weeks: 6, 7, 5.5, 6.5, 7
2015 Average: 5.94
2015 High: 9 (May 4)
2015 Low: 4 (Feb 9/June 22)
Final Thoughts
I'm giving it a 4.5 out of 10. It was a below average Raw. It just didn't have a good flow to it and there were few segments that were that entertaining.
– If I wasn't reviewing this show, I probably would have hit fast forward a lot. There were a lot of parts worth skipping.
– There were no standout matches. I also didn't like three of the finishes. I'm not sure what WWE was thinking for most of this show.
– I liked seeing Stardust with The Ascension on Smackdown last week. No follow up on Raw at all, which is a shame. Not only that, but The Ascension were beaten easily on this show.
– Next week WWE is advertising the Tag Title match of New Day vs. PTP and Divas Title match of Nikki vs. Charlotte. That's because NFL Monday Night Football is back, so WWE wants to promote matches in advance. Should they do that every week? Yes. I can't explain this company.
—
A reminder of our NFL pick 'em pools. Every year we run two TJRWrestling NFL Pick 'Em pools on ESPN. All you have to do is login with a ESPN account and use these links. Here's the link to the Straight Up pool: http://games.espn.go.com/nfl-pigskin-pickem/2015/en/group?groupID=19012 Here's the link to the Point Spread pool: http://games.espn.go.com/nfl-pigskin-pickem/2015/en/group?groupID=19016 There's no charge for it and there are no prizes. It's just bragging rights. I'm picking my St. Louis Rams over the Seattle Seahawks in week one. I don't think the Rams are great, but they know how to beat them and they will do it again.
Check out my feature column archive that's exclusive to WhatCulture.
Thanks for reading. Go Blue Jays.
John Canton –mrjohncanton@gmail.com
Twitter@johnreport