The John Report: The WWE Raw Deal 08/31/15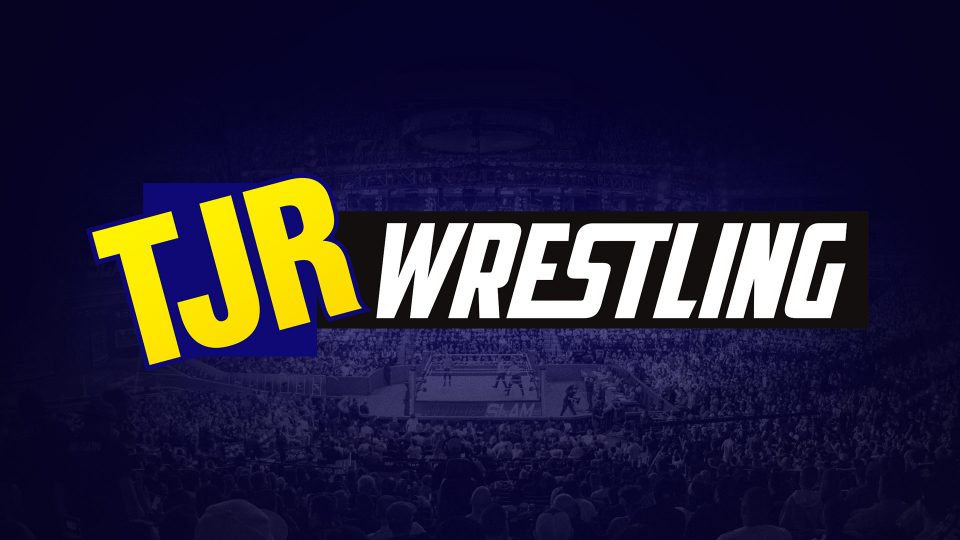 Live from Tampa, Florida this is the Raw Deal for episode #1162. Follow me on Twitter @johnreport. Thanks to Melo Man for the banner above. Welcome back Stinger.
This might be my last live Raw Deal in 2015. Next Monday is a busy day for me and then the week after NFL Monday Night Football starts. I like watching the NFL game live and then Raw after. That means Raw Deal columns will be Tuesday morning (or early afternoon) postings. Sometimes people get mad at me for not writing live, but I actually prefer writing it when it's not live. It's just a personal preference after doing this column after nearly six plus years.
They opened the show with graphics telling us about matches to come later.
Sting started Raw with a nice ovation from the crowd. Sting said it was great to be in Tampa (cheap pop) and the crowd cheered. He said that no matter what happened at WrestleMania, he's always going to have respect for Triple H. Why respect a guy that cheated to beat you? Because WWE babyfaces are idiots that's why.
Sting said that Rollins is no Triple H while he runs roughshod over WWE as the WWE Champion. He complained about how Rollins somehow manages to escape with the WWE Title all the time. Sting mentioned the injustice with Rollins thinking he should be in the same category as Bruno Sammartino, Andre the Giant and Ultimate Warrior. They are the three with statues. Sting talked about how he's won World Titles everywhere, but not WWE and he's going to beat Rollins at Night of Champions. He basically made that same point again and ended the promo with enthusiasm. He left after talking for about five minutes.
Analysis: It was a good promo aside from kissing Triple H's ass repeatedly. Sting's promo should have been: "I'm mad Triple H cheated to beat me at WrestleMania and now I'm gonna take the WWE Title from Seth." Simple and effective. Makes sense, right? Instead, all they care about are the handshake after Triple H beat Sting. I realize everybody in WWE has to suck up to Triple H, but he's a heel and should be treated as such. Maybe it's a case of Sting trying to cause problems with Hunter and Rollins, which is okay with me. I just think babyfaces are better if they have more of an edge and aren't praising a guy that cheated to win like Triple H at WM.
Rollins was complaining as he watched it on a monitor backstage while Stephanie McMahon was there to tell him that beating Sting would be great for Rollins. Rollins said when he's in that ring he's better than anyone. Stephanie said that what Sting said is that Rollins isn't half the man that Triple H is and Stephanie said he was right. She hoped he can be that one day, but he's not there yet. He wondered where his statue was and she said to go ask Sting.
Analysis: More talk about Triple H's greatness could mean Rollins is turning face soon and this is a way to foreshadow that. I'm not sure what the direction is for them, but the more segments they do like that, the more likely it is that Rollins vs. Triple H is a feud coming later this year or if they slow burn it then early next year.
Dolph Ziggler made his entrance with Lana.
(Commercial)
They showed pics of Dolph Ziggler and Lana at Disney World. Cole is reading Ziggler tweets calling Lana "boo" because that's entertainment.
Dolph Ziggler (w/Lana) vs. Rusev (w/Summer Rae)
Rusev was in control of the action early on. When Ziggler went for a corner splash, Rusev moved and Ziggler hit the post. Rusev capitalized with elbows to keep Ziggler down. Ziggler applied a sleeper hold, so Rusev broke it by driving Ziggler back into the turnbuckle. With Ziggler on the apron, Rusev shoved him off and Ziggler went crashing into the barricade. It's floor to commercial time.
(Commercial)
Back from break, Rusev missed a headbutt and when Ziggler tried to fight back, Rusev nailed him with a clothesline. Rusev applied a bearhug. Rusev telegraphed a move, Ziggler moved, Rusev hit turnbuckle and Ziggler nailed a DDT as both guys were down. Ziggler hit two clotheslines, but Rusev caught him with a suplex to put him down. Running senton splash by Rusev for two. More offense by Rusev as the crowd cheered Ziggler on. After Rusev dropped Ziggler across the top rope, Ziggler came back with a superkick for a two count. Rusev charged while outside the ring, Ziggler moved and Rusev hit the steps. That's about the third time Rusev did a charge where Ziggler moved as a way to knock down Rusev. In the ring, Rusev nailed a superkick to the upper chest. Rusev crush time with the Accolade, but Ziggler slipped out and was able to hit the Zig Zag for two…but Summer Rae grabbed Ziggler's hair to cause the disqualification. The match went about 15 minutes.
Winner by disqualification: Dolph Ziggler
Post match, Lana and Summer rolled around the ring a bit in a catfight. Lana got in some kicks too, so the faces left looking strong. Ziggler kissed Lana on the ramp to celebrate.
Analysis: **3/4 A good match that was give time with a very predictable finish. They had a few exciting nearfall spots, but I just never got the sense that somebody was going to win the match clean. A disqualification finish makes sense because they're likely going to do a mixed tag match at Night of Champions. I think they could have had Rusev win by cheating in this instance as a way to justify another match, but I'm okay with the disqualification also.
Ryback vs. Big Show later. Divas in a Beat the Clock challenge up next.
(Commercial)
Backstage, Ziggler was with Lana when Renee Young showed up for an interview. Lana left while Ziggler said that's probably not the last we'll see of Rusev. He wanted them to stay out of his matches. Ziggler walked into a dressing room behind Renee. While she was saying that the Dudley Boyz were in their first match on Raw in ten years, Summer Rae went into the room that Ziggler just went into.
Analysis: Uh oh high school drama is coming with Ziggler thinking it's Lana in there.
Nikki Bella was in the ring with Team Bella. Nikki did a promo about how close she is to beating the all-time record for longest Divas Title reign held by AJ Lee. She said to look at the Bellatron (the giant video screen) and then a clock showed the record is Nikki's in 14 days.
Analysis: At least it was a short promo. The title is seven years old and they talk about it like it's so coveted. Also, Nikki hasn't defended it in months it seems, so how valuable is it really?
Time for the PCB Beat the Clock challenge. Their reward for winning at SummerSlam is that Paige, Charlotte and Becky are in a BTC challenge to see who wins their match the fastest and gets a Divas Title shot at Night of Champions.
Beat The Clock Challenge: Becky Lynch (w/Charlotte & Paige) vs. Alicia Fox (w/Nikki & Brie Bella)
Lynch started on offense early, then Fox took control a bit and Lynch started a comeback with a boot to the face as well as a springboard into a kick for two. Fox got a rollup. Lynch applied the Disarmer submission hold and won the match at 3:21 to set the time to beat.
Winner by submission: Becky Lynch
Analysis: *1/2 That's a quick time, which means the other two will have short matches as well. I'm not sure if that's what the "divas revolution" should be about. The crowd didn't seem to care about the match until the finish.
The Dudley Boyz vs. The New Day is coming up later.
(Commercial)
Ryback was interviewed by Rich Brennan backstage. Ryback said his match with Big Show is months in the making. He said he's devoured everything in his way. He said Big Show is his biggest obstacle. As that was going on, Summer Rae was shown running out of Ziggler's locker room and Ziggler was shown in a towel looking all angry.
Analysis: There are a lot of jokes there, but the idea is that Ziggler could be in trouble with Lana for thinking that was her with him when it was Summer Rae. As for the Ryback promo, it was pretty generic.
Big Show and Ryback made their entrances for their match. Commercial time.
(Commercial)
Intercontinental Title: Ryback vs. Big Show
The Miz is on commentary. He complained about Show getting a title shot, so Cole said that Ryback pinned Miz at SummerSlam. Show controlled the action early on while Miz kept on complaining about things. Some fans were chanting "please retire" so Show asked for a microphone. Show told the crowd to find somebody to make him retire because nobody can do it. Ryback went for a slam, but Show fell on top for a two count. Chinlock by Show. Ryback nailed a shoulder tackle to start a comeback. Miz just said if you're Ryback you want to keep Big Show down. Gee ya think? Ryback hit a Spinebuster for two that looked pretty weird since he couldn't lift Show up very much. Show came back with a Chokeslam for just two because it's not his finisher anymore. Show went up to the top rope like a dummy, so Ryback slammed him off. Spear by Show countered the Meat Hook Clothesline for two. Miz did a distraction, so Ryback capitalized by hitting an impressive Shellshock on Show for the win after seven minutes.
Winner by pinfall: Ryback
It sounded like Lilian Garcia said "The Ryback" for the win. At least Daniel Bryan calls him that.
Analysis: *3/4 The effort was there, but that's about as good of a match as they can have. I didn't think the Miz distraction was really necessary. It's just a way to protect Show from losing clean. Even though he's in his 40s, he still needs to be protected apparently. Show's in the midst of a face turn, so it's no surprise that he lost. I think he's better off as a heel although with Show we know he turns more than anybody, so of course that's what he's doing now.
Ambrose vs. Strowman later. Charlotte vs. Brie up next and there was a Beat the Clock graphic up where the graphics guys couldn't get the 3:21 time in the right spot. Oops.
(Commercial)
Beat The Clock Challenge: Charlotte (w/Becky Lynch & Paige) vs. Brie Bella (w/Nikki & Alicia Fox)
The clock counted down from 3:21 for this match. Brie kept trying to avoid getting attacked and wasn't doing that much. At about the two minute mark, JBL said this could be impossible for Charlotte to beat. About 20 seconds later, Charlotte nailed the Natural Selection (not called by Cole) and covered for the win. The new time to beat is 1:40 for Charlotte.
Winner by pinfall: Charlotte
Analysis: * A short match to put over Charlotte. They didn't book it like a squash, but a match that gets under two minutes sure feels that way.
A video aired showing the Dudleys back on Raw last week.
The Dudley Boyz were interviewed by Renee Young. Bubba said they plan on putting everybody through a table and the most important reason they are back is to win the Tag Team Titles. He put over the fact that they're the most decorated tag team with nine Tag Team Titles in WWE, so they want to go for ten. He did a fired up finish to the promo to call for tables, Devon said his "oh my brother testify" line and that was it.
Analysis: Bubba is one of the best talkers in all of wrestling and has been for a long time. Great promo by him.
Kevin Owens vs. Cesaro up after the break, which is perfectly cool with me.
(Commercial)
Cesaro vs. Kevin Owens
This is a rematch from SummerSlam, which was a great match won by Owens. The crowd was chanting for Owens early. Very impressive delayed suplex by Cesaro on Owens. Cesaro nailed a clothesline for a two count and Owens bailed to the floor. They did a big spot outside the ring with Cesaro nailing a running uppercut against the barricade. Back in the ring, Cesaro cross body for two and Owens went to the floor again. They brawled it out in the ring with Owens talking trash. Cannonball by Owens. Chinlock city time for Owens and then he drove Cesaro shoulder first into the ropes. Owens put Cesaro on his shoulder and hit a spinning slam for a two count. Commercial time at the six minute mark with both guys in the ring.
(Commercial)
Back from break, Owens was on the top rope and Cesaro nailed a dropkick to stun him. Cesaro did a gutwrench suplex off the top, which is very impressive. Cesaro nailed him with a few uppercuts, then an overhead slam for a two count. Owens backed out of a Neutralizer and nailed a superkick on Cesaro for a two count. Owens yelled at Cole: "Watch this you little jerk!" He missed a cannonball splash. Cesaro came back after Owens slapped him, then turned a Tornado DDT into a crossface. Wow that sequence was amazing. Cesaro's strength and transitions are unlike anybody I've ever seen in wrestling. They did a spot where Cesaro teased a suplex out of the ring. Cesaro was on the ropes and Owens shoved him off the apron, so Cesaro went into the announce table. Cesaro was selling a rib injury. Back in the ring, Cesaro couldn't do the Sharpshooter due to his rib injury, so Owens kicked him in the rib and hit a Popup Powerbomb for the win after 16 minutes.
Winner by pinfall: Kevin Owens
Analysis: ***1/2 Another excellent match between these two. It was on par with their SummerSlam match and was even better in some ways just because of the excellent counters throughout. I liked the ending a lot because it made sense since Cesaro was selling the rib injury and couldn't apply the Sharpshooter due to the pain. Owens didn't kick him in the face. He kicked him in the ribs. It's exactly what somebody should do in that spot and then it was the clean finish from there. My hope is that Owens moves on to feuding with Ryback for the Intercontinental Title. I think Owens should win it from him too. As for Cesaro, he needs some quality wins soon, but he's so good in the ring that he'll be okay.
Dean Ambrose vs. Braun Strowman up next.
(Commercial)
Dolph Ziggler was fully clothed again and was talking to Lana backstage. It's so nice of them to wait for the camera to be on to have this talk. I'm a sarcastic ass, deal with it. He said he was in his locker room. He jumped in the shower and saw Summer standing there with a dumb look on her face. Ziggler told her nothing happened. Lana said Summer saw him naked, so how does he think that makes her (Lana) feel. Ziggler said she saw her naked for like two seconds and that's it. Lana just left.
Analysis: It feels like an episode of Saved by the Bell. Perhaps this will lead to Lana reuniting with Rusev in the near future, but I'm not sure if that's the direction.
The Wyatt Family trio of Bray Wyatt, Luke Harper and Braun Strowman with his black sheep mask walked out to Bray's music. No new music for Strowman.
Wyatt did one of his usual promos thanking Sister Abigail for sending him Strowman and that Strowman is the Face of Destruction. Strowman took off his black sheep mask to say that this isn't the beginning, it's the end. He said it was the apocalypse. Then they went to break.
Analysis: Simple promo from Strowman. That's fine with me because he shouldn't speak a lot. Let his actions speak louder than his words.
(Commercial)
Dean Ambrose made his entrance alone. Then Roman Reigns entered the arena by greeting the fans as he usually does.
Dean Ambrose (w/Roman Reigns) vs. Braun Strowman (w/Bray Wyatt & Luke Harper)
Huge shoulder tackle by Strowman and then huge tosses across the ring. Ambrose tried to get some offense in, but Strowman knocked him down again. A kick by Strowman sent Ambrose out of the ring. When they were outside the ring, Reigns got involved with Strowman and the match was called as a disqualification. It went about three minutes.
Match Result: Disqualification
Analysis: 1/2* Just a short match to put over Strowman's power and Ambrose was bumping all over for him. The finish was pretty lame.
After the match, Strowman continued to destroy both guys. He actually lifted up Reigns and tossed him into the ring. Strowman did his arm choke move on Reigns and Ambrose nailed Strowman in the back. That led to Strowman doing a headbutt. Reigns got a bit of offense in, so Harper went into the ring for a dropkick. Strowman did his arm choke on Ambrose to knock him down again. Strowman picked up Reigns over his shoulder, then tossed him stomach first into the mat. Wyatt walked into the ring and finished off Reigns with Sister Abigail. Wyatt said "Follow The Buzzards" to end it.
Analysis: It was a continuation of the story of the match, which is that Ambrose and Reigns can't seem to weaken Strowman. I thought the booking of that segment was perfect because Strowman shouldn't be bumping for weeks or even months. If you really want to book somebody strong, that's the way to do it. That way when somebody does knock the guy down it will be something meaningful. It's an old school booking philosophy that works even in 2015 when fans are a lot smarter. This is building up to somebody helping Ambrose and Reigns. I'm not sure who, but I think Cesaro and Randy Orton are good candidates.
The announce team of Michael Cole, John Bradshaw Layfield and Byron Saxton talked about what happened. They talked about John Cena losing the US Title at SummerSlam.
The ending of Sting's promo to start the show aired again.
Seth Rollins had the WWE & US Titles with him as he was interviewed by Renee Young. She asked if he found his statue. He said he's the champ and he's going to demand that Sting returns his statue. Rollins laughed off the Triple H comments saying that Triple H was the man back in his day, but Rollins is the man…now.
Analysis: Good promo by Rollins. The part about Triple H is another hint that they are probably going to feud in the near future.
Paige takes on Sasha Banks in the Beat the Clock challenge up next.
(Commercial)
The clock for the divas match is at 1:40.
Paige (w/Becky Lynch & Charlotte) vs. Sasha Banks (w/Tamina & Naomi)
They were going for nearfalls in the first 45 seconds of the match. Paige hit a running knee to the face for a two count. Paige hit the Rampaige DDT near the ropes, but Banks was pulled out of the ring by her Team B.A.D. members Tamina and Naomi with about ten seconds left on the clock. When Paige got her back in the ring, she went for a submission, didn't have time and failed.
Match Result: Paige fails to beat the clock. Charlotte wins Divas Title shot at Night of Champions
Analysis: It was a rushed match. Fastest Beat The Clock challenge ever. Matches would have meant more with more time.
Post match, Nikki Bella did her posing with the Divas Title while there was a Bellatron graphic showing that Nikki will break the Divas Title longevity record while Charlotte signaled that she's coming for the title.
Analysis: I think Charlotte will win. Since Nikki hasn't defended the title in months, that's a good thing.
Dudleys vs. New Day later.
(Commercial)
Backstage, Lana was interviewed by Renee Young. Before we could hear that, Summer Rae said (during commercial) that Ziggler wanted to talk and then Ziggler stripped naked in front of her. She claimed that Ziggler wanted to join her. She told this story about how Ziggler gave her "the look" which meant that Ziggler tried to seduce her. Then Summer said she couldn't do anything because of Rusev, but she'll never forget the image of Ziggler naked in front of her. Back to Lana, she looked sad and left without saying a word.
Analysis: The Summer story is different than Ziggler's version. That's because heels like Summer lie, but poor Lana is too sad to realize that. Summer's acting skills are okay. Not great, but just okay.
The New Day did a promo talking about tables as a way to put over the value of tables. They even mentioned things like the Periodic and multiplication tables. Xavier Woods had his hair out long. It looked hilarious seeing him like that. They pulled out a table from under the ring and it had bubble wrap on it. They asked fans to join them in saving tables, so they chanted "Save The Tables" repeatedly. Commercial time.
Analysis: Another entertaining promo from The New Day, which is normal for them. Love these guys.
(Commercial)
There was a really good reaction for The Dudley Boyz for their first match on Raw in ten years. Former tag team champions Titus O'Neil and Darren Young are on commentary again.
The Dudley Boyz vs. The New Day's Big E & Kofi Kingston (w/Xavier Woods)
I know WWE has spelled it as D-Von in the past, but his real name is Devon so I'm using that for now. Devon nailed a neckbreaker on Big E early on. Bubba got in there with Kofi and nailed a clothesline that Kofi sold big time. Bubba said "New Day sucks" as he did a running corner splash. The Dudleys tossed both guys out of the ring at the same time, so of course it's time for a commercial a few minutes into the match.
(Commercial)
Back from break, The New Day cheated to isolate Devon in their corner. As usual, Woods was fantastic yelling at ringside and it's even better with his ridiculous hair look, so he started combing his hair. Big E nailed a big splash on Devon for two. O'Neil was wondering why Saxton barely talks when they're around and Saxton just said it's hard to get a word on. New Day kept on working on Devon in their corner. Kingston went up to the top rope and Devon nailed a clothesline to take down Kingston. Bubba did a huge back body drop, then a corner splash and a sidewalk slam. Bubba tossed Woods into the ring and then Devon hiptossed him out the other side. Bubba hit a bionic elbow followed by a slam. Kingston saved Big E from Whassup. Devon tagged in, then they nailed Kingston with a 3D and covered for the win. The match went 13 minutes.
Winners by pinfall: The Dudley Boyz
Analysis: **3/4 It was a pretty standard tag match. The New Day worked over Devon for most of it, Bubba was on fire after the hot tag and they found a way to get the win. I'm not surprised by the finish at all because WWE loves to book champions to lose non-title matches, so it just followed their typical formula. I think it would have been better to have the Dudleys beat another team instead of New Day, but the tag division isn't that deep, so that's probably why they just did this match.
Post match, Big E was struggling to his feet as the Dudleys set up a table in the ring. Woods and Kingston pulled Big E out of the ring to prevent the table attack.
Analysis: Don't give it away on television. Save it for a bigger moment. That's smart.
Seth Rollins calls out Sting to main event.
(Commercial)
This week on Smackdown it's Miz TV with Dolph Ziggler and Lana.
Seth Rollins Promo Time
I like Rollins a lot, but I think they have him talk too much and that hurts him. Let's see him in more matches and less promos. He said he's just as good as Triple H and maybe one day he'll be even better. Rollins complained about Sting taking the Rollins statue from last week.
Stephanie McMahon interrupted the promo and went face to face with Rollins in the ring. She got in Seth's face and suggested that he stops talking about her husband Triple H.
Rollins told her that Triple H's time has passed and now he is the man. Stephanie said that this isn't about Triple H (it feels like the whole show is about Triple H!) and she said that Sting is getting in his head. She reminded Rollins of his accomplishments. Then she told Rollins that he's the man. Rollins once again called out Sting to bring out his statue.
John Cena's music hit as the man in orange and green went into the ring. He said he's not going to be thrown out this week. He told Rollins that he's a great wrestler, but that he's one of the biggest idiots he's ever met in his life. Cena told Rollins that The Authority chose Rollins because they knew he'd stab his friends in the back and do what's best for business. Cena said The Authority takes everything they can from somebody like Batista, Randy Orton, Kane and in a few months, ask Seth Rollins.
Cena said that if The Authority were really his friends then they would never allow him to do what he's about to do now. He added that at Night of Champions, every title is on the line and he spoke about his rematch for the US Title. He said he's going to cash in his rematch clause for Night of Champions, so Rollins has to put the US Title on the line against Cena.
Cena asked if he had a match against Captain Morgan (I like Captain Morgan) at Night of Champions for the United States Championship. Stephanie said "yes" while the crowd cheered. Cena left celebrating.
Sting walked onto the ramp and stood beside Cena. They both stared at Rollins, who was holding the WWE & US Titles. It was a cool visual. That ended Raw at about 11:07pmET.
Analysis: I like Rollins as much as anybody, but I was pretty bored by that promo. It's the same thing all the time. Stephanie coming out to say it's not about Triple H was hilarious to me because it's always about people sucking up to Triple H. At least she said that Sting was trying to get in Seth's head because that's what the story should be. I just think they overdid it with all the Triple H talk even if it is foreshadowing a future feud.
Cena's promo was fine, but took a few minutes to get to the point. I think it's a bit silly to have Rollins act as shocked as he was that he has to defend two titles because any logical person would know that was going to happen.
I think it's very possible that Rollins will lose both titles at Night of Champions. There's no reason for him to keep the US Title, so get it back on Cena. As for the WWE Title, I'd prefer it if Rollins held it all the way until WrestleMania, but I'm starting to think that a Sting win is possible. WWE may not want to make Sting go 0-2 in his WWE career, so they might feel the best thing to do is have Sting win the gold. There's still three weeks until Night of Champions, which means there's plenty of time to figure it out.
As for the statue, nobody seems to care. I don't. Move on.
Three Stars of the Show
1. Kevin Owens
2. Cesaro
3. Dudley Boyz
The Scoreboard
6 out of 10
Last week: 7
Last 5 Weeks: 7, 5.5, 6.5, 7, 7
2015 Average: 5.94
2015 High: 9 (May 4)
2015 Low: 4 (Feb 9/June 22)
Final Thoughts
I'm giving it a 6 out of 10. That's right around the average.
– The show could have really used a proper main event. Why can't they book Rollins in a match and have him win before they do the promos? I'm sick of the promo main events.
– Sting did okay, but I would have had him get in Rollins' face at the end. Even if they don't brawl, just do a face to face staredown to end it. I know they wanted to have him stand next to Cena to paint the picture that NOC will be a long night for Rollins.
– Best match was clearly Owens vs. Cesaro. Nothing else was that close to it.
– It was a nice thought to do the divas Beat the Clock matches, but they were so rushed and didn't feel like a big deal at all. I'd like to see Sasha Banks booked better than she is.
– The story of Ziggler having problems with Lana was pretty cheesy. It makes me think that Lana is going to get back with Rusev soon.
– I didn't miss Randy Orton or Sheamus at all.
– I didn't miss Triple H either although they sure put him over huge all night long.
—
Check out my feature column archive that's exclusive to WhatCulture.
Thanks for reading. Go Blue Jays.
John Canton –mrjohncanton@gmail.com
Twitter@johnreport