The John Report: The WWE Raw Deal 07/01/19 Review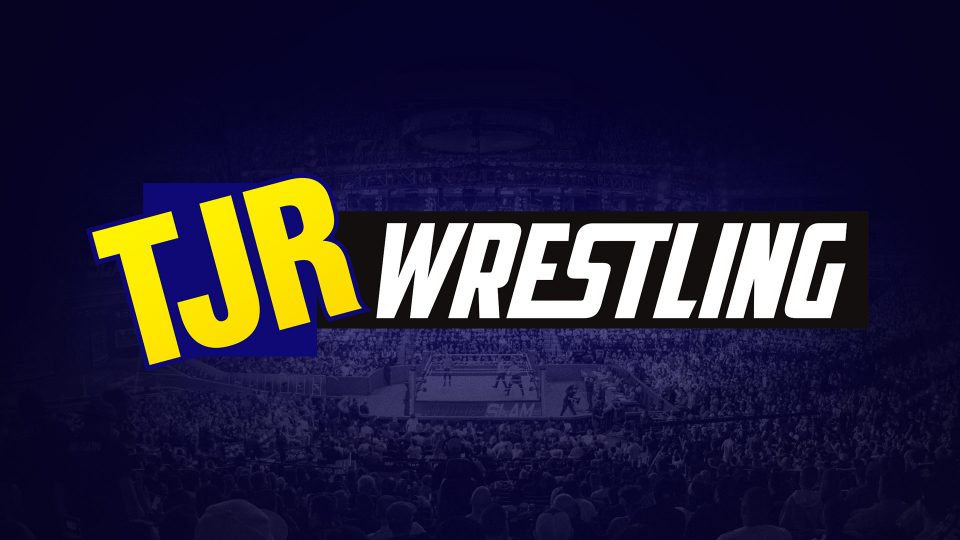 Welcome to another edition of the WWE Raw Deal review right here on TJRWrestling. Happy Canada Day to my fellow Canadians. I have been celebrating all weekend with some tasty beverages and now I'm here to write about Raw. Also, an early Happy Independence Day to all my American friends on the Fourth of July this Thursday too.
The big news in WWE land has been that Paul Heyman was announced as the Executive Director of Raw and Eric Bischoff is the Executive Director of Smackdown, which WWE announced last Thursday. They are still working under WWE Chairman Vince McMahon, who has the final say on everything, but the belief is that Paul will be in charge of Raw while Eric will be in charge of Smackdown.
It was reported by Dave Meltzer at WrestlingObserver.com today that Heyman was involved with tonight's Raw: "There is more Heyman influence in tonight's Raw, but he's had influence for some time. It is not his complete show." In other words, I wouldn't expect drastic changes. I think after Extreme Rules on July 14, there might be more noticeable differences, but it's all up to whatever Vince McMahon allows. Anyway, I wrote a big column with 10 Questions and Answers about Heyman/Bischoff in their new jobs, so please check that out.
Live from Dallas, Texas, this is the Raw Deal for episode #1361 of Monday Night Raw. Follow me on Twitter @johnreport. Please visit TJRWrestling.net daily for our regular updates on the wrestling business featuring WWE news coverage along with reviews about wrestling's past and present. This review is sponsored by ICOPRO.
There was a shot of the crowd followed by the announce team of Michael Cole, Corey Graves and Renee Young promoting what was coming up. They mentioned Seth Rollins would be there with Becky Lynch, New Day vs. Viking Raiders and The Undertaker might be there. There was a weird moment when The Street Profits tag team (NXT Tag Team Champions) were shown standing backstage, but they were not mentioned by the announcers. That may have been a mistake from the director to show them.
https://twitter.com/tde_wrestling/status/1145845229091786752
Braun Strowman and Bobby Lashley made their entrances, so we are starting Raw with a match for a change.
Analysis: I don't know if that was the Paul Heyman influence to start with a match instead of a promo, but I am all for it.
Falls Count Anywhere: Bobby Lashley vs. Braun Strowman
Lashley with a Spear, Strowman to the floor, he hit a shoulder block and a splash. Lashley shoved Strowman into the ring post followed by a Spear near the timekeeper's area. They went brawling into the crowd where Lashley was in control thanks to a steel chair to the back, to the ribs and two more chair shots to the back leading to a two count as referee John Cone followed them into the crowd. Strowman shoved Lashley to the floor. Strowman charged at Lashley and gave him a running shoulder tackle for a two count on the floor. Strowman launched Lashley onto the stage. Lashley followed up with a suplex on the stage. The announcers put over how loud it was. Lashley got back to his feet to charge at Strowman, but Strowman got up and tackled Lashley through the LED boards on the stage! Graves said, "Holy Shit" and they didn't bleep him. The match ended there, so it went about six minutes.
Match Result: No Contest
After Lashley and Strowman went crashing through the screens, there were some sparks coming from the electrical boxes back there as well. The crowd popped big for all of this.
Analysis: **1/4 The action was pretty good until the crazy finish. It was more about doing the big angle to start the show. I joked that for any good thing that happens, people are going to credit Heyman and that's what this probably was. I like how physical it was from the moment the match started. They did a great job of making this feel like a fight instead of a regular wrestling match. Lashley and Strowman deserve a lot of credit for their work in setting up the finish as well because it looked great especially when two 300 pound guys are doing a spot like that. I liked the Graves reaction for it too. I'm sure he was told to do it and I'm glad it wasn't bleeped out because it felt like a genuine reaction that you would expect after what he just saw.
There were several referees that went to check on Strowman and Lashley. Graves was there. EMTs showed up with stretchers to put them on them and take them away. Cole and Young were not speaking during this. They went to a commercial after showing that for about two minutes.
Analysis: That's the kind of exciting start to Raw that we want to see.
(Commercial)
The show returned with Michael Cole using SERIOUS VOICES~! to put over the angle. Some fans were chanting "thank you Heyman" because they know about his booking influence. Lashley was on a stretcher and loaded into an ambulance. Graves mentioned there was some burning smell from when he checked on the guys. Strowman was shown on another stretcher and put into a separate Fire Rescue vehicle.
The announce team was shown on camera saying that WWE does everything they can to take care of their superstars, but sometimes things will happen like what we just saw.
There were more replays shown of Strowman tackling Lashley through the LED boards on the stage.
Analysis: It makes sense that they would use another segment to put over the devastation from the start of the show. You can't just ignore something like that and move on easily. I like the way it was handled.
The Viking Raiders entered for their tag team match.
(Commercial)
Xavier Woods and Big E entered for the tag team match. No Kofi Kingston with them.
The New Day's Big E and Xavier Woods vs. The Viking Raiders (Erik and Ivar)
Big E hit a splash on Erik on the apron while Woods played the trombone. Ivar tagged in where he got his feet up to kick Big E down. There were some nice double team moves by the Viking Raiders with a dropkick that sent Big E into the turnbuckle and Erik slammed Ivar into Big E leading to a two count. Erik slapped an armbar on Big E, but Big E broke free leading to a side belly to belly suplex. Samoa Joe showed up at ringside and gave Woods the Coquina Clutch to give New Day the DQ win after three minutes.
Winners by disqualification: Big E and Xavier Woods
Analysis: *1/4 The match was brief with Big E as the face in peril with Joe showing up to set up the post match angle leading to another match.
Joe had Woods trapped in the Coquina Clutch, so Kofi Kingston ran down to ringside to save his buddies. Ivar attacked Kingston from behind. Referees broke it up to set up the obvious tag team match after the break.
Analysis: We know WWE doesn't want to have matches during the break, so they are going to do stuff like that to set up a new match after the break.
(Commercial)
The six-man tag team match was official.
The New Day's Kofi Kingston, Big E and Xavier Woods vs. Samoa Joe and Viking Raiders (Erik and Ivar)
There were some double team moves from Kingston and Woods to start the match. Joe distracted Woods, then Ivar got a kick and the heels took over with Joe tagging in with a back elbow to the face of Woods. Erik tagged in with a knee strike to Woods. Woods charged, Erik caught him and hit an overhead slam. Erik slammed Ivar onto Woods as Graves mentioned he heard a rumor that Kingston vs. Joe will be a ladder match at Extreme Rules. Joe tagged in with a senton splash on Woods. When Woods tried to fight back, Joe decked him with a hard chop. Erik with punches to Woods, Joe went back in there and Woods with a kick to the face followed by a missile dropkick. Kingston got the tag against Ivar with Kingston hitting a double axehandle, dropkick and boots to the face. Kingston up top, Ivar caught him, Kingston flipped out of it, Ivar with a punch and Erik tagged in leading to a Kingston clothesline on him. Boom Drop legdrop from Kingston on Erik. Kingston went after Joe, then Erik with a cheap shot to the back and Joe tagged in. Erik with a running knee to Kingston and Big E with belly to belly on Erik. Big E sent Ivar out of the ring, Ivar with a knee to the face, Woods with a dropkick to Erik and Ivar hit a suicide dive on Woods with Renee joking that it was 305 Live because Ivar is a big dude. Kingston with the Trouble in Paradise kick on Ivar on the apron. Joe grabbed Kingston from behind and slapped on the Coquina Clutch submission in the middle of the ring. Kingston passed out, so Joe got the submission win for his team. It went eight minutes.
Winners by submission: Samoa Joe and Viking Raiders
Analysis: ***1/4 That was a really good, action-filled match with all six guys doing an excellent job. Some of those knees from Erik looked brutal. I liked the way they built up to the finish after all those high spots and then Joe capitalized to get the win. I saw a tweet saying that this was Joe's first TV win since WrestleMania, which was nearly three months ago, so I think it's fine that Kofi lost here. I think Joe needed that to help tease the idea that he might win the WWE Title. It was a fun match and the crowd was into it.
Drake Maverick was shown backstage with his wife Renee Michelle, who is a wrestler. He had her face and ears covered, then he took them off and she was shocked she was at Raw as if she couldn't figure it out before. Drake introduced her to Dana Brooke, who was walking by. Renee said Drake is obsessed with the 24/7 Title, so he has to pick her or the title. He said he picked her because she is his wife. Truth came up to them with the 24/7 Title, Drake covered his wife's ears and Truth said he was a sucker for love. He left as Drake stared at him.
Analysis: The 24/7 Title saga continues. Renee Michelle is a wrestler, but she is not under a WWE contract as far as I know. I think they just wanted to put her on to continue this storyline.
(Commercial)
The tag team of Luke Gallows and Karl Anderson were talking in the locker room when their buddy AJ Styles talked to them. Styles said they were impressive last week, but they didn't win and Gallows said that Viking Raiders were tough. Anderson talked about Styles barely beating Ricochet. Anderson said that Styles gave 100% and Ricochet almost got him. Gallows gave him credit for still winning the match. Anderson said he didn't think Styles could beat Ricochet for the US Title and Anderson's "hot Asian wife" is up for grabs. Styles gave credit to Ricochet and he didn't seem interested in the bet. It was a weird ending to the promo.
No Way Jose made his entrance with Drake and Renee Michelle sitting at ringside. Cesaro was in the ring for a match. R-Truth was in the conga line with the 24/7 Title, he danced with Renee briefly, taunted Maverick and then Maverick sat back down. Other wrestlers from the roster chased Truth around the ring and chased him backstage.
Cesaro sent Jose over the top to the floor. Cesaro with a gutwrench suplex on the floor. Cesaro hit the Neutralizer on No Way Jose on the floor. Cesaro left looking pissed off.
Analysis: No match. It was just an ass kicking. I think Cesaro is a guy that can thrive on Raw with Heyman booking because we know he was a Heyman guy about five years ago. Cesaro has a lot of untapped potential even as a veteran that's been in the company for a long time.
The NXT Tag Team Champions The Street Profits duo of Montez Ford and Angelo Dawkins were interviewed by Charly Caruso. Ford had a drink from his cup to let us know they are Monday Night Raw. Ford said they are there to bring the swag back to Raw. Ford said "we want the smoke" repeatedly as Charly danced with them to end it.
Analysis: I like the team a lot. They have done well in NXT and they Ford really has an outgoing personality, so he can stand out for sure. I hope they remain in NXT as well because there's still a lot that they can do there too.
Shane McMahon and Drew McIntyre were shown backstage because they were headed to the ring.
Analysis: That was a very good first hour of Raw. Lots of action, no long-winded in-ring promo and the crowd was hot for all of it. We need more of this on a regular basis.
(Commercial)
There were replays of the Strowman/Lashley incident that started the show with both men crashing into the LED boards. The announcers talked about it with Renee saying they are still at the "medical facility" because WWE doesn't say "hospital" like normal people.
The Miz was interviewed by Sarah Schreiber backstage. Miz talked about Lashley/Strowman's big moment. A replay was shown of Smackdown when Elias and Shane double teamed Miz leading to an Elias win. Miz complained about Elias and Shane while noting he heard The Undertaker will be there tonight. Miz faces Elias later.
Let's Hear from Shane McMahon and Drew McIntyre
Shane McMahon entered in street clothes while Drew McIntyre was in his wrestling gear. Shane made Mike Rome do the "Best in the World" introduction. Shane said he was busy being concerned about Lashley and Strowman from earlier in the night. Shane said he has more to do than just grace us with his presence.
Shane cued up footage from last week when Shane and Drew beat up Roman Reigns in a 2 on 1 match. Shane mentioned The Undertaker and said that he's looking forward to that. Shane said that last Monday, The Undertaker surprised them. Shane said that at Extreme Rules, they will put The Big Dog and The Phenom in the ground.
McIntyre said that The Undertaker is the greatest legend in the history of WWE and talked about generation after generation, chokeslam after chokeslam and Tombstone after Tombstone, he has struck fear in every man he has ever faced. Drew said he is no ordinary man, he's a hybrid and he is not afraid of The Undertaker. Drew said that he didn't give a damn about The Undertaker. McIntyre said that they heard the rumor and he came dressed to fight, which led to "Undertaker" chants. McIntyre said he wanted Undertaker to walk down the aisle, magically appear in the ring and he said they are not afraid at Extreme Rules because they will exterminate the legacy of The Undertaker.
There was a lightning sound in the air as the lights flickered on and off. The lights went off completely as the crowd cheered. There was a lightning strike on the ring posts. The Undertaker's music started up as the crowd cheered loudly again, the arena was full of the purple lights and The Undertaker made his slow walk down to the ring.
The Undertaker received a huge pop from the crowd as usual. Many fans had their cell phones in their hands as they filmed or took pictures of the slow walk to the ring. When Taker nearly got to the ring, Shane instructed Drew to leave the ring to avoid getting their asses kicked, so they stood by the barricade and they were in the crowd. The Undertaker took about three minutes to get to the ring leading to a staredown with his rivals.
Taker said that Roman Reigns never asked him for his help because that's not who he is. Taker said that if you need answers to the "why" let me explain to you who I am. Taker said that he is and has been the reaper of wayward souls for a long time and he's here to collect your souls. Taker said that Shane gave him everything he had at WrestleMania inside Hell in a Cell and he actually survived it. Taker said that Shane fell victim to greed and ego while noting that he may be the best in this world, but where Taker is sending them, they will be nothing more than another couple of lost souls suffering the torment and torture of the stench of death. Taker said that will be for all of eternity. Taker ended it with: "You two will never…rest in peace." Taker did the slow throat slash to a big pop. Shane and Drew left through the crowd while staring back at Undertaker. That ended it.
Analysis: It was the first talking segment of the night and it was lengthy, but I didn't mind it at all. Taker's explanation for why he saved Reigns wasn't that great because there was no build to it in the storyline. However, it's okay because of how established Undertaker is as a babyface and it's a good spot to put him against a top heel like Drew. Plus, Taker has all that history with Shane. If it leads to Drew beating Taker at SummerSlam then that would be huge for Drew, so I'm all for that.
Lacey Evans was shown putting on lipstick with Baron Corbin standing by. Corbin mentioned their match is now an Extreme Rules match for the Universal and Raw Women's Title. Corbin said he's not romantic, but he wondered if Becky was worth it to Seth. Evans said that The Man is more than a persona, it's practically a movement. Evans said that she has seen Seth's wandering eyes. Evans said she'll beat Natalya tonight while Seth will realize he shouldn't put his faith in The Man.
Analysis: Decent promos from the heels there. I think some of the dialogue was a bit cheesy, but that's how WWE is with these promos.
The Undertaker was shown on the ramp where he put his raised arm up as the crowd cheered the legend on his way to the back.
(Commercial)
Lacey Evans and Natalya were in the ring for their match with Baron Corbin to support Evans.
Natalya vs. Lacey Evans (w/Baron Corbin)
Natalya shoved Evans out of the ring and then Evans followed up with a clothesline on the floor. Seth Rollins and Becky Lynch were shown watching on a TV from an awkward angle. Evans stomped away on Natalya against the turnbuckle and Evans hit a splash leading to a two count. Evans with a knee followed by an elbow drop for two. Evans slapped on an armbar. Natalya got back up, Evans was on the ropes and Natalya tripped her up. Corbin distracted Natalya, so Evans tried a rollup and Natalya countered to a two count of her own. Natalya with a spinning clothesline, a slap to the face and a suplex. When Natalya ran the ropes, Corbin tripped her up to huge boos and the referee never saw it. Evans with the Woman's Right punch to the face for the pinfall win after about four minutes.
Winner by pinfall: Lacey Evans
Analysis: *1/2 A cheap win to give Evans some momentum going into Extreme Rules. That was the right way to book it with Corbin interfering for his friend Evans. Natalya did a great job of selling, then getting some offense in and then looking like she was knocked out by the Evans punch.
Ricochet was talking to Curt Hawkins and Zack Ryder when Charly Caruso showed up for an interview. Ricochet said that facing AJ Styles in the main event of Raw was one of the biggest honors of his career. Ricochet said that if he faces Styles again then he could probably beat him. Luke Gallows and Karl Anderson showed up with Anderson said that Styles didn't want to embarrass him while Gallows continued the trash talk. Ricochet told them he felt like he could beat Styles if he faces him again. Ricochet said he would put the title on the line. Gallows and Anderson left saying they didn't want a shot and hinted that Styles did.
The Miz was shown walking backstage for his match up next. Mercy the Buzzard from the Firefly Fun House was in the background.
(Commercial)
Luke Gallows and Karl Anderson were shown talking to AJ Styles. They said that Ricochet said he could beat him and would defend the title with Ricochet. Styles said he might need to talk to Ricochet. Gallows and Anderson questioned him while Anderson asked him what happened to the AJ Styles he knows? Anderson said the Styles he knows would go up to Ricochet and slap him across the face. Styles walked down a hallway, he went up to Ricochet, who was doing push-ups and he asked Ricochet why he was talking smack about him. Ricochet said he didn't mean anything by it. Styles told him he is taking that US Title tonight. Styles slapped Ricochet and Ricochet slapped him back. Styles left.
Analysis: I'm all for a rematch from last week. Gallows and Anderson did well as the instigators in their segments.
Elias was in the ring ready to play his guitar, but the music of The Miz hit and he went down to the ring. The Miz attacked Elias outside the ring, he whipped him into the steel steps and the barricade. The bell rang.
Two out of Three Falls Match: The Miz vs. Elias
Miz hit the Skull Crushing Finale for the pinfall. Cole said that they would take a break after the second fall. I don't know why he said it right when the first fall was ending, but that's what happened.
The Miz leads 1-0.
Elias got a rollup for a two count. The Miz managed to get a rollup of his own for two. The Miz went to the apron, Elias got a hold of him and hit the Drift Away neckbreaker for the second fall. That led to a break.
The match is tied 1-1.
Analysis: Two falls in one minute makes the 2/3 Falls match seem pointless. I would book it in a different way, but I know WWE doesn't want action during the breaks, so that's why they did it like this.
(Commercial)
The bell rang to start the third fall. Elias hit a spinning Powerbomb for a two count. Elias with a clothesline followed by a chinlock. Elias with forearms to the chest, Miz fought back with a backslide pin for two and they exchanged chops. Elias grabbed Miz and hit a spinning reverse DDT for a two count. It was similar to his finisher, but it was not the same move. Elias went for a running knee attack while on the apron, Miz moved and Elias hit the ring post. Back in the ring, Miz slapped on the Figure Four Leglock submission and Elias tapped out to give Miz the win. It went about nine minutes.
Winner by submission: The Miz (2 falls to 1)
Analysis: **1/2 It was a simple match to give Miz the win back after he lost to Elias in cheap fashion on Smackdown. Miz hasn't had that many wins of late, so he needed it to get some momentum again. I liked the finishing sequence with Elias missing the knee attack and Miz capitalizing to win.
Seth Rollins and Becky Lynch were shown backstage talking to Charly Caruso because their interview is next.
(Commercial)
A video package was shown from Stomping Grounds that showed when Becky Lynch helped boyfriend Seth Rollins retain the Universal Title because she attacked corrupt referee Lacey Evans, who was helping Baron Corbin. That also set up their Extreme Rules tag team match.
Becky Lynch, the Raw Women's Champion, and Seth Rollins, the Universal Champion, were interviewed by Charly Caruso in the interview area. Rollins sent best wishes to Strowman and Lashley about what happened earlier. Caruso congratulated them on their Stomping Grounds wins. Caruso wondered if they were impulsive by accepting the Tag Team match with the titles on the line. Lynch kept on teasing that Seth wasn't impulsive while implying that he was. Lynch advised him not to lose her title, then Rollins told her not to lose his title and they got into a bit of an argument that couples tend to get into. Maria Kanellis showed up to interrupt the promo. Maria said she was annoyed that they think they're the first couple of WWE. Maria said that Becky thinks she was impressive for beating Ronda Rousey while adding that Maria pushed an eight-pound baby out of her uterus. Maria said she wasn't impressed by Rollins and told him that he's only Universal Champion because he has yet to face her husband Mike Kanellis. Maria challenged them to a mixed tag team match while calling her husband a "bitch" and then Lynch accepted. Rollins told them "they done messed up."
Analysis: That was long for a backstage interview. There were some moments in there where Seth and Becky were trying to be a quirky couple, but it was a bit awkward. Maria and Mike interrupting was a nice surprise since they have only been on 205 Live this year. Fresh faces on Raw is fine with me.
(Commercial)
There was another replay of the Lashley and Strowman explosion from earlier in the night. They were shown putting into the ambulances. Renee gave an update that Strowman may have a "ruptured spleen" which could be a way to write him out with an injury. He has had rumored knee injuries. Cole said "local medical facility" and then he said "hospital." Cole said the banned "H" word there. They usually don't say hospital.
Seth Rollins made his entrance first followed by Becky Lynch. Mike and Maria were next with Cole mentioning that Mike and Maria are married while Mike took Maria's name…at least in their WWE life. They have a daughter together. Cole hinted at Maria calling Mike a "bitch" without saying it.
Seth Rollins and Becky Lynch vs. Mike and Maria Kanellis
Rollins flipped Mike to the mat, then a kick to the back and an elbow to the face. Mike with punches, Rollins with a forearm followed by a Buckle Bomb and a standing side kick. Rollins put Mike into his corner to tag in Maria, which meant that Lynch had to go in there. Maria was scared, so she grabbed the microphone. Maria said that Mike said he would protect her, that he could mop the floor with Seth, but he couldn't even mop the floor at home. Lynch went up to Maria to strike her with a punch, but Maria said she was pregnant. Mike was shocked about it and he asked: "how could you be pregnant?" Maria said she didn't know because she didn't believe Mike was man enough to get her pregnant. Lynch flipped Mike into the ring and slapped on the Disarmher (Disarmhim?) to make Mike tap out. That went four minutes.
Winners by submission: Seth Rollins and Becky Lynch
Analysis: 1/2* That was a unique match. It was more of an angle than anything, so the match rating doesn't matter too much. Mike Kanellis did not look like a star at all during this segment. It's weird since Mike and Maria recently signed five-year contracts, but they did.
After the match, the announcers talked about Maria's announcement and they wondered if she was really pregnant. Rollins and Lynch went up the ramp.
Maria said she can't believe that Mike is the father of her children. She said she was waiting for him to take some responsibility, but he's a disappointment. Maria said that the only real man out there was The Man as in Becky, so next time she'll ask Becky to impregnate her.
Analysis: Congrats on the baby news. After the show, I found out that it was true, so congrats to Mike and Maria on their second child. What a unique way to reveal it. That definitely felt like there was some Heyman influence with the pregnancy announcement.
Charly Caruso was in the interview area. Paul Heyman walked up to her. The crowd popped since they know he was running the show (with Vince) and had more influence. Heyman said that he is the advocate for Mr. Money in the Bank 2019 Brock Lesnar. Heyman said it's been a weird night for Seth Rollins, a bad night for Kofi Kingston, so it might be the perfect night for Lesnar to cash in the Money in the Bank contract. He said maybe Lesnar is there, but maybe not. The Street Profits walked up to Heyman and they were excited about hearing that Lesnar may be there. Ford touched the head of Heyman and played with his tie. Heyman said he had no time for this because he's a busy man and he walked away. The Street Profits asked him to come back. The Street Profits did their version of "rockabye baby" and then they walked away.
Analysis: Heyman must really like the Street Profits a lot since they debuted on Raw and also got to interact with Heyman like that. They have a bright future as a team.
Alexa Bliss and Nikki Cross were shown backstage because a "Moment of Bliss" talk show is next.
(Commercial)
Moment of Bliss Talk Show with Alexa Bliss
Alexa Bliss made her entrance in her ring gear. She said they were thinking of Strowman and Lashley after what happened earlier. Bliss introduced her guest Nikki Cross, who hugged Bliss on the "set" on the ramp. They showed a highlight from Smackdown showing when Cross beat Bayley with a counter.
Cross thanked Bliss for welcoming her with open arms to the main roster and she will always be grateful. Bliss said this is Nikki's moment of bliss. Carmella showed up for the interruption. Graves said he didn't like anybody interrupting Bliss, then Renee said that Graves is probably okay with it here, then Graves wondered what she was implying…which is a nod to Graves dating Carmella.
Carmella noted that Cross beat Bayley, yet Bliss is the one that gets a Smackdown Women's Title match. Bliss called Carmella the sidekick of R-Truth. Carmella challenged her to a match, so a referee showed up to start the match.
Carmella vs. Alexa Bliss (w/Nikki Cross)
Bliss charged at Carmella, who ducked and got a ROLLUP OF DEATH~! for the pinfall win after about five seconds.
Winner by pinfall: Carmella
Analysis: Match of the year! Hey, remember when the women's evolution was a thing that meant longer matches? That was not this match.
Bliss and Cross were shocked by it. That led to the next match after a break.
(Commercial)
Nikki Cross (w/Alexa Bliss) vs. Carmella
Carmella with a headscissors takedown and then Cross bailed to the floor. Cross pulled the ring apron and hit Carmella with punches to the back. Cross charged, Carmella with a kick to the ribs followed by a clothesline and the worst atomic drop you could do. Carmella sent Cross into the turnbuckle followed by a bronco buster against the turnbuckle for two. Cross got back up, blocked a kick and hit a swinging neckbreaker for the pinfall win after three minutes.
Winner by pinfall: Nikki Cross
Analysis: *1/4 It continued the story that Cross can win matches on her own, yet Bliss can't seem to do it. It will lead to Cross realizing that Bliss is using her and Cross will be the face in that scenario. Carmella's atomic drop looked awful.
Post match, Cross and Bliss celebrated the win together. Renee said that Bliss was stealing the spotlight from her.
AJ Styles was shown warming up backstage for his match in the main event.
(Commercial)
Alexa Bliss and Nikki Cross were shown talking backstage. Bliss said she's so happy for her. Sarah Schreiber showed up telling Cross that the WWE Universe wants her to face Bayley at Extreme Rules instead of Alexa. Bliss said, "no comment" and they left.
Analysis: Perhaps it will become a triple threat match for Bayley's Smackdown Women's Title with Bliss and Cross in the match. They could book it where Cross helps Bliss win by accident where Bliss takes advantage to win the title. Just an idea.
Drake Maverick was shown walking with his wife Renee Michelle. He apologized to her about his obsession with the title and they were ready to go for their honeymoon. Several wrestlers went running by, then Truth showed up because he was hiding and he saw Maverick there. Truth turned his back, so Maverick hit him with his luggage to the back. Maverick covered, a referee showed up and Maverick got the pinfall.
Winner by pinfall and new 24/7 Champion: Drake Maverick
Analysis: At least somebody won the title with something other than the dreaded ROLLUP OF DEATH~! like most 24/7 Title changes.
Maverick celebrated with the title, his wife showed up and he said they can celebrate on their honeymoon 24/7 now. They left.
A replay was shown of Ricochet and Styles slapping eachother. Ricochet was shown walking backstage because his US Title match is next.
AJ Styles made his entrance for the main event. Ricochet was up next with the US Title. Both guys got good reactions from the crowd. That match is up next.
(Commercial)
There was a preview clip of a movie called Crawl.
United States Championship: Ricochet vs. AJ Styles
This match started with about 15 minutes left in the show. Ricochet with a running shoulder tackle against the turnbuckle and a clothesline off the top. Styles countered a splash into a two count. Ricochet sent Styles to the floor followed by a twisting plancha over the top rope onto Styles on the floor. Back in the ring, Styles with the springboard into the Phenomenal Forearm into a pin, but Ricochet's foot was clearly under the bottom rope. The referee never saw it, but it was obvious. It only went about three minutes.
After the match, referee John Cone went into the ring to tell referee Shawn Bennett that Ricochet's leg was under the bottom rope.
Analysis: I'm not going to put "match result" because this was just done to continue the match after the break due to WWE's rule of having no action during the break.
(Commercial)
The match was restarted. Luke Gallows and Karl Anderson showed up at ringside with Styles telling them to leave, but they didn't.
United States Championship: Ricochet vs. AJ Styles (Part two)
There are about seven minutes left with Ricochet working over Styles with chops. Ricochet with a kick, he landed on his feet, enziguri kick and a corkscrew suplex for two. Ricochet sent Styles out of the ring, he went for a dive over the top, but Styles moved and Ricochet hit the floor. Styles followed up with a forearm out of the ring. Back in the ring, Styles hit a brainbuster for a two count. That looked impressive. Styles put Ricochet on the shoulders leading to a spinning slam for a Rack Bomb for a two count. Styles went for a move, Ricochet countered into a pin and held Styles down for the victory after three minutes.
Winner by pinfall: Ricochet
Analysis: ** It was fine for being a short match. I would go **1/2 for the whole thing, which is really just a portion of what a full match could be for them if they got a lot of time. It was obviously kept short to set up the post match angle because there were still a few minutes left in the show.
After the match, Ricochet and Styles shook hands as a sign of respect. Gallows and Anderson went on the apron talking about the real AJ Styles, so Styles decked Ricochet with a punch to the head for the cheap shot! Heel turn from Styles! The crowd booed. Gallows and Anderson joined in. Gallows and Anderson picked up Ricochet leading to the Magic Killer double team move.
Styles got his bald buddies to bring Ricochet to him over to the turnbuckle. Styles hooked Ricochet up and gave him the Styles Clash off the middle ropes. That looked awesome. The fans booed loudly giving Styles the heel reaction that the heel turn deserved.
Styles did the "Too Sweet" hand gesture with Gallows and Anderson to celebrate. Styles worked over Ricochet with punches to the head with Anderson also punching Ricochet. Styles put his foot on the chest of Ricochet. Replays aired of the attack. Styles, Gallows and Anderson celebrated to end it. Styles said they are The Club with Anderson saying "we're back" and that was it.
Analysis: The heel turn was obvious where everybody could see it coming except the poor babyface Ricochet. It was similar to AJ's heel turn in 2016 on Cena with Gallows/Anderson helping him as well. I'm all for AJ Styles as a top heel on Raw with Gallows and Anderson by his side. The next match with Ricochet will be great and they can do Styles vs. Rollins again down the road. It's great for G&A too. Well done. It was a strong ending to the show.
Three Stars of the Show
Braun Strowman
Bobby Lashley
AJ Styles
I have to give props to the guys that went through the set. That was pretty crazy. Styles was awesome too.
The Scoreboard
7.5 out of 10
Last week: 6.5
2019 Average: 5.63 (Smackdown is 6.77)
Last 5 Weeks: 6.5, 7, 5.5, 5.5, 3.5
2019 High: 7.5 (January 14, July 1)
2019 Low: 3.5 (May 27)
Final Thoughts
This week's Raw gets a 7.5 out of 10.
I thought it was a very good episode of Raw and that's not something I have said that often this year. The Paul Heyman booking influence was obvious with some edgier promo moments, they did some big spots like the Strowman/Lashley explosion in the first segment and some different people were involved as well. It just felt like more of an "extreme" show than the usual Raw.
The main event would have been amazing if they gave Ricochet vs. Styles 15 minutes, but instead the "no wrestling during commercials" rule caused them to break it up into two parts. That hurt the quality of the match. I look forward to them in a PPV match soon with Styles as a heel, so there will be more of a story going into the match.
The Strowman/Lashley spot is what I'll remember the most along with Styles turning heel. The match quality wasn't great by any means, but it was a fun Raw this week. I enjoyed it.
The next WWE PPV is Extreme Rules on July 14 in Philadelphia. Here's what we know so far.
Extreme Rules Match For the Universal and Raw Women's Championships: Seth Rollins (c) and Becky Lynch (c) vs. Baron Corbin and Lacey Evans
Roman Reigns and The Undertaker vs. Drew McIntyre and Shane McMahon
WWE Championship: Kofi Kingston (c) vs. Samoa Joe
Smackdown Women's Championship: Bayley (c) vs. Alexa Bliss
Cruiserweight Championships: Drew Gulak (c) vs. Tony Nese
—
You can contact me using any of the methods below. See ya next time for the Smackdown review. Thanks for reading.
John Canton
Email: mrjohncanton@gmail.com
Twitter: @johnreport
Personal Facebook and TJRWrestling on Facebook