The John Report: The WWE Raw Deal 06/29/15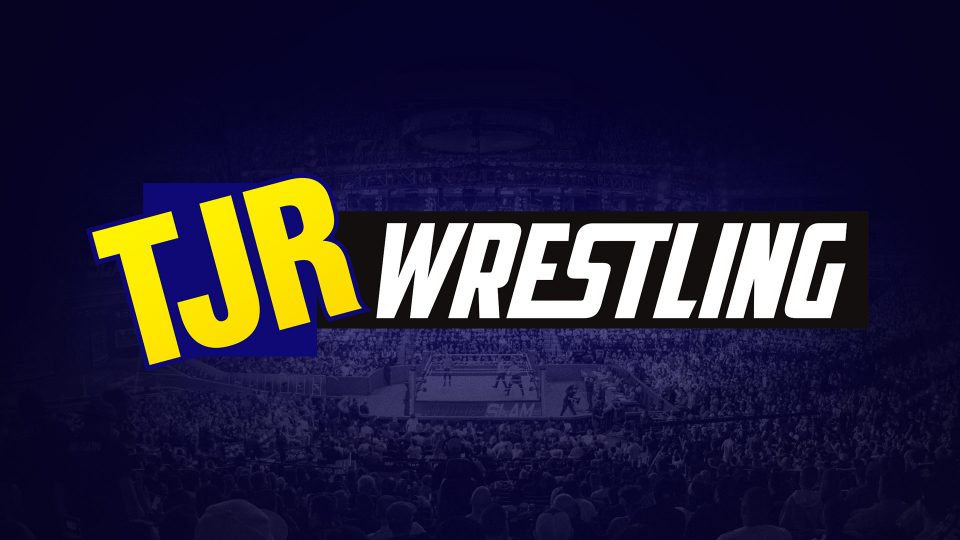 Live from Washington, DC this is the Raw Deal for episode #1152. Follow me on Twitter @johnreport.
The Opening Promo Extravaganza
The show started with Seth Rollins, Kane and J&J Security. Rollins bragged about everything going on. He mentioned Brock Lesnar wasn't there because he's on a flight to Japan.
Rollins moved the top topic of discussion to talking about Jamie Noble, who had three broken ribs after last week. He said Noble was the toughest guy in the arena and said he wouldn't miss this night. Rollins encouraged the crowd to stand up to show Noble the appreciation he deserves. Some people did.
There was a table in the ring that had cover on it, so Rollins unveiled what was under it and gave all three of them Apple watches. They all put their watches on and posed with them. Noble said this was incredible and bet that nobody in the crowd got an Apple watch for being loyal. They all celebrated their new watches.
Rollins had a present for Kane as he said a lot of things changed since Kane debuted in 1997 and used it as a way of saying things have changed since then managed to say Paul Heyman hasn't changed. Rollins unveiled a painting that said "Hawaii" on it because Rollins was sending Kane on a Hawaiian vacation.
There were two men and a woman that walked to the ring dressed in traditional Hawaiian attire. Kane said this was the nicest thing that anybody has done for him and Kane thanked Rollins, which led to Rollins saying that Kane deserved. Rollins mentioned that tonight there will be a No DQ tag team match later with Rollins and Kane against Dean Ambrose and Roman Reigns.
Rollins said that a few weeks ago he saw J&J Security arriving to the building in a crappy rental car. He asked for a drumroll and there was a model on the stage to unveil a new red 2015 Cadillac that was by the side of the stage. Mercury ran to the car like an excited little boy and Noble slowly made his way there. Rollins talked about all info about the car and it had a sticker price of $55,860, which was shown on the screen.
Rollins said that this is what true power really looks like. Noble honked the car horn repeatedly.
Big Show made his entrance. He pointed at The Authority with Cole mentioning that on Smackdown, Show was mentioned as being part of The Authority's extended family. Mark Henry was shown walking to the ring.
Analysis: It went 18 minutes, so past the usual 15 minute opening promo. I thought Rollins did a good job of going over everything and putting over the idea that he was sucking up to them for helping him beat down Lesnar last week. The story is that he knows he needs their help, so he wants to kiss their ass by giving them gifts. Good move by a heel champion. I'm tired of the show opening promo that goes on and on like this one did. Complaining about it seems like a waste of time since they're determined to do it every week on both Raw and Smackdown. The Cadillac was very nice looking, by the way.
(Commercial)
The Miz is on commentary.
Big Show vs. Mark Henry
Henry went for a pin early on, but Show kicked out. Miz was rambling about his Tough Talk show on WWE Network. Show got in a punch that stunned Henry and then nailed him with a KO Punch for the win after one minute.
Winner by pinfall: Big Show
Analysis: No need to rate it because it was short. Just a match to put over Show. Henry should probably just retire because he's not used much at all. Perhaps a tag team with a younger wrestler could work for him.
Post match, Ryback ran down to the ring to attack Big Show. Show drove him into the corner, then went to run the ropes and Ryback took out his knees with a shoulder tackle. Miz snuck into the ring, hit a boot to the face on Ryback and ran away.
Ryback did a promo saying they have a match later, but he wants it now. Miz seemed against it, but it looks to be happening after the break.
(Commercial)
Ryback vs. The Miz
This is not for Ryback's IC Title. Miz tried to run away, but Ryback nailed him with a Thesz Press to take him down. Ryback drove Miz into the turnbuckle and then whipped him hard into another turnbuckle. Miz tried some offense, but Ryback caught him in his arms. Ryback turned it into a delayed vertical suplex that saw him hold up Miz for about 30 seconds leading to a two count. That was impressive. Miz tried to leave, but Ryback stopped him and tossed him into the barricade at ringside. Back in the ring, Miz kicked Ryback in the knee and hit a DDT for a two count. Miz hit his backbreaker/neckbreaker combo for a two count. Ryback made a comeback with shoulderblocks and then a spinebuster. When Ryback wanted to hit the Meat Hook Clothesline, Miz ran out of the ring and went up the ramp. The ref didn't even count to ten, so he rang the bell giving the win to Ryback. It went about six minutes.
Winner by countout: Ryback
Post match, Ryback celebrated with his IC Title while JBL said what Miz did was smart.
Analysis: *1/2 It fits The Miz's character to run away in a situation like that. He's the definition of a chickenshit heel. While I hate when heels just walk out on matches to lose by countout, if anybody is going to do it in any situation then The Miz running away from Ryback makes sense. I don't love this triple threat feud with them and Big Show. At least the characters are different with Miz as a cheap heel, Ryback as a powerful face and Show as a crafty veteran that is big. Ryback will probably keep the title during their Battleground match.
Later on Raw it's Kane/Rollins vs. Ambrose/Reigns.
(Commercial)
The divas were in the ring with no televised entrance.
Paige vs. Alicia Fox (w/Nikki & Brie Bella)
Fox is wearing Bella gear now since she is buddies with them. Cole mentioned that Nikki has held the Divas Title for 218 days, which is the second longest reign ever. Paige hit a knee to the face for a two count. Fox came back with forearm shots followed by boots in the corner to slow down Paige. Comeback by Paige with a Thesz Press. The Bellas distracted on the floor, so Fox nailed Paige with a forearm shot to the back. There's the vintage floor to commercial break two minutes into it.
Analysis: It's pretty rare to have a divas match with a commercial, but it has happened a couple times this year.
(Commercial)
Back from break, Fox hit a nice Northern Lights Suplex for a two count and then connected with a boot to the face for two. Fox applied a chinlock. Paige fought back with punches, but Fox nailed a tilt-a-whirl backbreaker for two. The fans actually thought that was it even though it was just a backbreaker. Another chinlock by Fox. Paige started a comeback with a knee to the face, then three short clotheslines, a dropkick and a kick to the face for two. Paige got a boot to the face, Nikki went on the apron, Fox went for a rollup, Paige rolled through so she sat on top of Fox and covered for the win after nine minutes.
Winner by pinfall: Paige
Post match, Paige celebrated while she was on the ramp and the three heels were mad on the ring.
Analysis: ** That was a solid match with a believable finish because Paige surprised Fox with a nice roll through. The crowd was into it too. Cole made a comment that Paige stole it and it's actually fair to say that because it was a counter as well as a sudden move that made it tough for the Bellas to interfere. I liked that it was booked that way. Paige still has no friends or support to counter the heels, but it's good to see her with the win. It's probably leading to Paige vs. Nikki again because they love doing that match. With three weeks to go until Battleground, it'll likely be announced soon.
John Cena made his entrance towards the end of the first hour. The crowd did the "John Cena suuuuuucks" thing for his song. That's become pretty common.
(Commercial)
It was mentioned that John Cena is nominated for an ESPN award as a Sports Humanitarian of the Year. WWE as a company is nominated for a "Team of the Year" award that they didn't mention.
John Cena was in the ring for the US Title Open Challenge. With Cena in the ring for a match, Kevin Owens walked out with his NXT Title. There were ring introductions by Lilian Garcia and then Owens said on second thought he's going to wait for Battleground. Owens said he'll take the US Title from Cena, but maybe this man can do it. It's Cesaro.
Analysis: Nice tease. I really didn't think they would be doing the match even though it appeared that way. Save it for July 19 at Battleground.
United States Championship: John Cena vs. Cesaro
Cesaro's had great matches with Cena before, so hopefully they can do it again. Owens joined the commentary team. Loud "Let's go Cena/Cena sucks" chants to start this they lock up. They mentioned the Owens/Balor match for the NXT Title on July 4 in Japan. Cesaro ran the ropes, Cena jumped, Cesaro caught him and gave him a powerslam for a two count. Cesaro got in a forearm shot followed by a gutwrench suplex for two. Cesaro has an arm band that says "Kidd" on it for his injured partner Tyson Kidd. Two count for Cesaro after a boot to the face. More dueling chants for Cena as Cesaro whips him hard into the turnbuckle. Cena came back with a standing dropkick and then missed a corner charge that sent him into the turnbuckle. Double stomp by Cesaro. Cesaro got a two count as the show went to the break with both guys in the ring after about six minutes of action.
Analysis: Here's a tweet from Tyson Kidd about the arm band. I miss this guy in action. Get better soon, dude.
Means a lot to me that @WWECesaro is wearing that armband. Guy is a class act through and through #Raw

— TJ Wilson (@TJWilson) June 30, 2015
(Commercial)
Back from break, Cesaro got another nearfall. Cena did his comeback with the spinning suplex. When Cena ran the ropes, Cesaro decked him with a clothesline. JBL mentioned Cesaro held the US Title for 239 days earlier in his career. The crowd wanted the Cesaro Swing, but Cena fought it and Cesaro gave him a slingshot, which Cena countered into the Springboard Stunner for a two count. That looked sloppier than when Cena usually does it. When Cena went for the Attitude Adjustment, Cesaro slipped out and launched Cena into the air leading to a huge uppercut shot to knock Cena down for a two count. Cena tripped up Cesaro for a STF in the middle of the ring. Cesaro broke it, applied a Sharpshooter in tribute to Kidd and Cena got to the ropes to break it. Cesaro applied a huge superplex off the middle rope with Cena standing on the apron, which is a tough move that shows how strong Cesaro is. Cole was putting over how great this match was. Cesaro hit an uppercut in the corner, but Cena came back with a Tornado DDT for two. The match is at 15 minutes now.
They exchanged some punches. Cesaro flipped over the top rope and got a big boot to the face. He went for a cross body block off the top rope, Cena caught him and hit a spinning slam slamming Cesaro face first for a two count. Cena has done that spot where he turned it into an Attitude Adjustment in the past. Owens got up and yelled at Cole. Cena went to the top rope, so Cesaro dropped him with a dropkick. That provided the distraction that caused Cena to pause when he was on the top. Cesaro hit a running uppercut outside the ring. Backdrop by Cesaro in the ring. Cena it a sunset flip into a Powerbomb for a two count. Owens said Cena had been watching his old matches. Cena did that to Owens at Money in the bank a few weeks ago. Cesaro slipped out of the AA and hit the Neutralizer for a two count. Cena kicking out at two is what he does. Cesaro unleashed Cena with several uppercut shots and then applied the Cesaro Swing. He did about ten revolutions and then applied the Sharpshooter. Kevin Owens went into the ring and hit Cesaro in the back. The ref rang the bell for the disqualification. The match is over after 20 minutes.
Winner by disqualification: Cesaro
Analysis: ***3/4 What a fantastic match even without a clean finish. They had a lot of believable nearfalls. It was noteworthy that Cena never hit the Attitude Adjustment in the match, so it's not like it was hurt by Cesaro kicking out of it. Cena kicked out the Neutralizer, which was the best nearfall of the match. I loved seeing Cesaro applying the Sharpshooter as a tribute to Kidd as well. That's awesome to see him paying tribute to his tag team partner like that. There were some other cool moments like the big uppercut shot by Cesaro for a two count and of course the Swing was cool as well. As for Cena, he proved again that he can have great matches when he gets the time to do so. If WWE ever gives Cesaro the kind of main event level push he deserves, they need to put him in a feud with Cena because they always have great matches together. Awesome job by both men.
Post match, Owens gave Cesaro the Popup Powerbomb and then he gave Cena the Popup Powerbomb. Owens grabbed the microphone. He said if anybody is going to beat Cena for the US Title it's going to be him and at Battleground it will be him.
Analysis: That explanation makes sense from a character point of view. Plus, he pissed off the fans by causing the match to end early. Owens is a great heel.
Later on Raw it says "Dolph and Lana go public." Tag match main event later.
(Commercial)
There was a clip of The Rock showing up to the live event in Boston and his confrontation with Bo Dallas. It happened because Rock is doing a movie in Boston. Dallas was on the apron ready for this match.
The New Day and Bo Dallas vs. The Prime Time Players and Lucha Dragons
This is a rematch from Smackdown. Kalisto hit a very impressive arm drag on Woods. Tag to Sin Cara, who hit a dive over the top to knock down Woods and then an arm drag off the middle rope. Young hit knee to the ribs on Dallas followed by a stomp on the ribs. O'Neil carried Dallas around and tossed him down. Kalisto got a rollup for two on Dallas. Young hit a splash on Dallas for a two count. Headlock by Young. Dallas hit a back elbow. They fought on the apron with Young dropping him on the side of the apron with a back suplex. All eight guys faced off outside the ring, so it's commercial time after about six minutes.
Analysis: A weird format for this match with the faces in control for most of it.
(Commercial)
Back from break, Big E went for a belly to belly on Kalisto, but Kalisto landed on his feet and brought in Sin Cara, who hit a springboard moonsault. Kick to the face by Cara followed by a senton attack onto a standing Big E. Young tagged in and slammed Cara onto Big E. There was a hard whip by Big E in the corner that sent Young over the top to the floor. Dallas nailed Young with a clothesline outside the ring. There were several quick tags by the heel team as they stomped away on Young in the corner. Kingston nailed a running dropkick on Young. Kingston hit a dropkick as Young continued to have a problem getting out of the corner. Dallas grounded Young with a headlock. There was a double noggin knocker spot to knock both guys down. Young with the hot tag to O'Neil while Kingston tagged in for the heels. Huge boot to the face by O'Neil on Kingston. Corner splash by O'Neil and then the shoulder tackle for two as The New Day broke up the pin. Dragons took them out with kicks while Young did a clothesline to knock Dallas out of the ring. The Dragons took out Woods/Big E with a dive. O'Neil pinned Kingston with a sitout slam for the win. The match went 15 minutes.
Winners by pinfall: Prime Time Players and Lucha Dragons
Analysis: *** Good tag match that the crowd seemed to enjoy. As I mentioned it was a weird start with the faces in control early, but then it led to the long face in peril sequence with Young being worked over until making the hot tag to O'Neil. The faces worked well together with the Dragons hitting some cool aerial spots and O'Neil cleaning house with the power. When they had the match on Smackdown the faces won that time too, but this one was longer.
Dolph Ziggler was shown walking with Lana as we approached the end of hour two.
There was a plug for the WWE Network special from Japan on Saturday July 4. They barely plugged this thing.
(Commercial)
Dolph Ziggler walked out with Lana at the top of hour three. They both had microphones.
Ziggler said that she was using him to get revenge on Rusev, but he got to make out with a smoking hot babe, so it was win-win for him. He said the situation has changed. She said for years Rusev was her life and she didn't know what a real man was. She spoke about how Rusev told her how to talk, how to dress and even feel about America. Fans were doing the "what" thing at her. She said that she has become good friends with Ziggler, but then added they have become more than just friends. Rusev's music cut her off.
Rusev walked out with his right foot still in a boot with a crutch on his left arm. Summer Rae walked out with him. They entered the ring. Rusev told Lana that he didn't care about her and he never did care.
Ziggler wondered why Rusev was out there trash talking his girlfriend. He wondered if that stung for Rusev. When he asked if he liked that, Ziggler mentioned that Lana likes it. Ziggler told him to walk away before Ziggler does something to his other leg. Rusev tossed his crutch down. Fans were chanting "USA" as they had a staredown. Rusev backed away.
Summer grabbed the microphone. She said there's nothing she hates more than a gold digger. Summer called Lana a gold digger and the minute he got injured, she jumped ship. Summer told Lana that she cared about him a lot. Summer called Lana a "two faced, conniving, phony." Summer slapped Lana hard across the face. Ziggler grabbed Lana, but then Lana broke free and tackled Summer. They had a catfight as they rolled around the ring a little bit. The crowd was going wild for this. Ziggler pulled Lana off. Rusev grabbed Summer and they left.
Analysis: That was a good promo segment that went about eight minutes. It was nice to see Lana get aggressive with Summer. The dialogue by Summer was pretty tame because she could have used a stronger word instead of phony, but WWE's a PG company that wants to be careful about those kinds of things. There was some story progression since Ziggler referred to Lana as his girlfriend and the catfight was pretty fun with the crowd getting into it.
Dean Ambrose was backstage in front of some Terminator statues. Roman Reigns showed up to ask if he was ready. Ambrose said he liked when Reigns is upset. Reigns added that he doesn't like anybody around there other than Dean. Reigns was fired up. Ambrose was happy that Reigns looked ready.
Analysis: Just a short promo to set up the main event. It was fine.
(Commercial)
There were some behind the scenes clips from Terminator: Genisys that is in theatres this Wednesday, which is Canada Day for people like me.
Here comes Neville for a match. He got married on the weekend, so congrats to him.
Neville vs. Sheamus
Neville hit a headscissors early on. The match went to a break about two minutes into it.
(Commercial)
Back from break, Sheamus was in control of the action pounding on Neville in the corner. Neville nailed him with a kick, but Sheamus caught him and hit the Irish Curse backbreaker three times in a row. Neville nailed a slap, then a jawbreaker, elbow, kick to the face and more kicks to knock Sheamus down. A running kick to the face by Neville. Sheamus missed a charge towards the ropes because Neville moved, so Sheamus went to the floor. Neville hit an Asai moonsault off the middle ropes to take out Sheamus outside the ring. Back in the ring, missile dropkick by Neville for a two count. Sheamus missed a corner charge. Neville nailed a kick to the head. Neville to the top rope, but Sheamus kicked the rope to knock him down. Neville got a surprise rollup for two. Sheamus came back to hit the Brogue Kick for the win after 12 minutes.
Winner by pinfall: Sheamus
Post match, Sheamus celebrated with his Money in the Bank briefcase.
Analysis: **1/2 A solid match with the right man going over because I want to see the MITB holder winning matches, so I like seeing that win for Sheamus. Neville's such an awesome performer especially when he' making his comeback. His moves look so crisp and believable. Huge fan of that guy. I liked the spot where Sheamus kicked the rope to knock Neville off the top. The finish was good too because it showed Sheamus can win any match in a split second thanks to the Brogue Kick.
The Cadillac of J&J Security was shown getting cleaned. It's probably going to get wrecked.
(Commercial)
There was a mention of this week's Sports Illustrated "Where Are They Now?" issue with Hulk Hogan featured in it.
Jack Swagger was in the ring. King Barrett said that going forward all of his opponents will bow down to his feet to pay respect to the feet of King Barrett.
Jack Swagger vs. King Barrett
Swagger took him down with a slam and then he tossed Barrett across the ring. Barrett went for a boot, but Swagger caught his foot. Swagger tossed Barrett hip first into the barricade twice. Back in the ring, Barrett got a knee to the face, sent Swagger into the middle turnbuckle and hit a Bull Hammer elbow to win in two minutes.
Winner by pinfall: King Barrett
Analysis: * A short match to put over Barrett, who is able to beat the likes of Zack Ryder and Jack Swagger, but not many others. Swagger is a good performer that has no direction. Find him a tag team partner.
Main event tag match is up next.
(Commercial)
Roman Reigns and Dean Ambrose entered first. Seth Rollins and Kane followed. J&J Security were honking the horn of their red Cadillac. They went to ringside for the start of the match.
No Disqualification: Roman Reigns & Dean Ambrose vs. Seth Rollins & Kane
There are no tags, so lots of brawling to start this match as Ambrose sent Rollins outside the ring. Ambrose and Reign hit a double suplex on Kane. Rollins shoved Ambrose off the top rope to knock him down. Reigns chased Rollins and ran into the boot of Kane. Rollins whipped Ambrose back first into the barricade. The show went to break three minutes into the match.
(Commercial)
You see where I said there are no tags? Now they are tagging for some reason. There's no disqualification! Stop tagging! Ambrose tagged in and so did Rollins. Ambrose gave Rollins a back body drop over the top to the floor. Ambrose took out Rollins and Kane with a flying elbow smash. Ambrose tossed Mercury over the barricade. Ambrose crushed Rollins with a clothesline. Ambrose wanted a table, but J&J yanked it away. Rollins kick to Ambrose for a two count. Reigns came in with a save. Reigns powerbomb on Rollins and then a Superman Punch on Kane. Mercury attacked with a kendo stick. Reigns nailed him with it repeatedly. Reigns hit a Superman Punch on Mercury, a Superman Punch on Kane and then a Superman Punch on Rollins. Reigns was fired up, so the lights go out and the Wyatt logo appears.
Bray Wyatt attacked Reigns at ringside. He pounded on him and threw him into the steel steps. Wyatt picked up Reigns and gave him a one armed slam onto the announce table, which didn't break. Referees told Wyatt to leave. It's no DQ, so he really doesn't have to.
Ambrose hit a clothesline on Kane. Ambrose got a bit more offense, but Kane stopped him with a Chokeslam. Rollins nailed the Pedigree on Ambrose for the pinfall win after 13 minutes.
Winners by pinfall: Seth Rollins & Kane
Analysis: **1/2 I'm not sure why they were doing tags for a few minutes when it was a No DQ match. They should have been using weapons all match and brawling the whole time, not doing tags. Wyatt's interference was so predictable that I even tweeted the prediction before the show. The match was good, but not great.
Post match, the heels wanted to put Ambrose through a table. Reigns went back in the ring to try to fight them off. Ambrose rolled out of the ring at this point. That was unsuccessful because Kane nailed him with a Chokeslam. Reigns made another comeback, which led to the Authority guys bailing to the floor. Then the Authority guys attacked again. Reigns powered out of a Chokeslam, but Mercury was on his back and Rollins took him out by the knee. Another Chokeslam by Kane. J&J picked up Reigns and Rollins gave him a Powerbomb through a table that was stacked up against the turnbuckle. Since Reigns was still crawling, Rollins hit a Pedigree on him. The Authority left.
Analysis: It was a long post match attack that put over how strong The Authority is when they are working together. With Rollins set to defend the gold against Brock Lesnar it's important that he looks like a strong champion. Having Rollins get the pin is smart and also the post match attack was the right thing as well. Now we have to see if Lesnar can overcome this.
With Reigns knocked out in the ring, Wyatt showed up to attack again. Wyatt nailed the Sister Abigail neckbreaker to take him out. Wyatt posed over Reigns and said "Follow the Buzzards." Raw ended at 11:07pmET.
Analysis: That was a good attack by Wyatt. Short and to the point. A week ago Raw ended ten minutes after that time. This is better. The show is long enough.
The most surprising thing about that finish? Nobody wrecked the Cadillac. I thought that was coming for sure. Nope.
Three Stars of the Show
Cesaro
John Cena
Seth Rollins
The Scoreboard
7 out of 10
Last week: 4
Last 5 Weeks: 4, 5.5, 5, 5, 4.5
2015 Average: 5.66
2015 High: 9 (May 4)
2015 Low: 4 (Feb 9/June 22)
Final Thoughts
I'm giving it a 7 out of 10.
That's the kind of show that Raw needs to be every week. It was wrestling heavy with four matches over ten minutes and the divas match was almost ten minutes too. There was a recent episode of Raw where they had only one or two matches barely over ten minutes with so many backstage segments. This week it was wrestling heavy and a reminder of how good this roster is when they are allowed to wrestle.
Cesaro's match with Cena was incredible. You don't get very many 20 minute matches on television especially unadvertised. Obviously Cena's in a spot where he gets more long matches on TV than anybody else, so he gets to benefit. Give him credit for hanging with Cesaro, who really is one of the best workers in the world. I love their matches and I hope we get more of them in the future.
I enjoyed the eight man tag a lot. It's nice to see those talented performers getting 15 minutes to have a full match like that. That's much better than seeing them rush through something in a few minutes.
That was a fun show from top to bottom. The first half hour wasn't that good, but they picked it up the rest of the night.
The main event match as well as ending was well executed. Good night for the heels.
—
That's all for this week. Check out my feature column archive that's exclusive to WhatCulture.
Happy Canada Day to my fellow Canadians on Wednesday and Happy Independence Day to my American friends on July 4 as well. Thanks for reading.
John Canton –mrjohncanton@gmail.com
Twitter@johnreport