The John Report: The WWE Raw Deal 06/01/15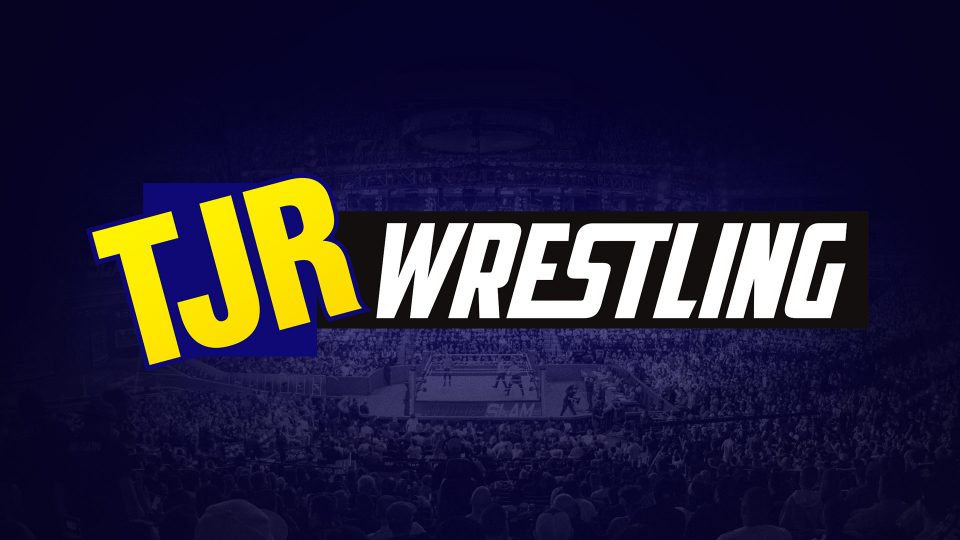 Live from San Antonio, Texas this is the Raw Deal for episode #1148. Follow me on Twitter @johnreport. Here's my review of the WWE Elimination Chamber special event from Sunday. I actually watched this show before I write this, which is pretty rare for me. I either write live or catch it on delay and write without knowing results.
There were images from Elimination Chamber with Dean Ambrose leaving with the WWE Title even though Seth Rollins is still the WWE Champion.
The Opening Promo From The Authority That We See Far Too Often
The Authority's Triple H, Stephanie McMahon, Seth Rollins, Kane and J&J Security entered the ring. Rollins didn't have the WWE Title because Dean Ambrose stole it at Elimination Chamber. The announce team of Michael Cole, Booker T and John Bradshaw Layfield welcomed us to the show.
Stephanie said that just because Dean Ambrose has the WWE Title doesn't make him WWE Champion. She recapped how Ambrose stole the MITB briefcase, the IC Title, the WWE Title and then he got arrested last week. She wondered if they should fine or fire Ambrose. Triple H said he gave Dean until the beginning of Raw to bring back the WWE Title to them right now and then they can discuss what happens after that. Fans chanted "Justin Bieber" at Rollins, so Hunter told them to shut up while also yelling for Ambrose to get out there right now.
Roman Reigns' music hit. No Ambrose with him as Reigns marched down the steps to get to the ring. He received a nice ovation. Reigns said The Authority isn't happy to see them, but it sounds like San Antonio is and the crowd cheered. Reigns told Hunter that Ambrose will come back if he gets a rematch, but he wants a Ladder Match for the WWE Title against Seth Rollins so that there's no confusion because whoever has the title will be WWE Champion. Stephanie said they won't negotiate with a lowlife like him. Reigns mentioned that Ambrose beat Rollins.
Rollins yelled at Reigns saying that Ambrose did not beat him, so the crowd chanted "you got beat" at Rollins. Reigns said Ambrose beat him, he's beat him and now Rollins runs with his mom & dad as well as the tiniest security team of all time. Reigns thought that maybe Rollins is the worst WWE Champion ever. Rollins said Ambrose has got his rematch. Stephanie and Hunter tried to calm him down. There were some brief audio and technical problems. Rollins agreed to the Ladder Match, he said he didn't need J&J Security or a 7 foot piece of crap referring to Kane and that he's going to prove who the absolute, undisputed WWE Champion really is. Rollins marched up the ramp alone.
Analysis: Good fire by Rollins there. My guess is they are going to use this Ladder Match to finally give Rollins a clean win for the WWE Title because if he's going to face Brock Lesnar for the gold in the near future then he's going to need a win that isn't totally cheap. He can win beat Ambrose in the Ladder Match to prove himself. Of course, a Ladder Match could also include a lot of interference, so that's a possibility for it as well. Reigns is looking a lot more comfortable on the microphone. He's a lot more natural and isn't forced to deliver nursery promos either. That helps a lot.
Stephanie yelled at Reigns about disrupting things. Hunter asked Reigns who in the hell he thinks he is and said Reigns is a participant in the Money in the Bank ladder match in a couple of weeks. He told Reigns he remembered when Rollins destroyed his dreams at WrestleMania with that contract. Hunter told Reigns he's in the Money in the Bank ladder match…maybe. Hunter said if Reigns loses tonight then he's out of the MITB match and told him he'll find an opponent for him right now. The Authority left Reigns alone in the ring.
Analysis: Reigns having to prove himself as punishment for helping Ambrose actually makes storyline sense, so I'm okay with it. I also wouldn't be shocked if we get Triple H vs. Reigns as a singles match possibly at SummerSlam. That match was rumored last year, so maybe they do it this year since Reigns will need a feud after Money in the Bank. If they are so mad at Ambrose, why not book him in a match and say that if he doesn't show up then he's out of the WWE Title match? That's the problem with heel Authority figures. They are booked like they are supposed to be smart, yet they are not very logical at all.
(Commercial)
Here comes King Barrett to face Reigns. I can't decide if he has been booked worse as King of the Ring or when he was IC Champion earlier in the year. They don't let him do promos very often and he loses so many matches. I just don't get it. He must have pissed off management doing something.
Roman Reigns vs. King Barrett
Slow start to this one. Reigns hit a nice kick to the jaw and corner clothesline followed by some hard knee lifts. He went for a dropkick on the apron, but Barrett moved out of the way. Back in the ring, Reigns hit a clothesline that sent Barrett over the top to the floor. Barrett kicked the steel steps while Reigns was against them and then he tossed Reigns into the steps for the vintage floor to commercial break.
(Commercial)
Back from break, Barrett was still in control as he did a hard kick to the ribs. They did a chinlock spot where you could see Roman turn his head back to say something to set up a spot. Try to be more discreet than that. Barrett got a kick in, but Reigns hit a Samoan Drop and when they brawled in the ring, Reigns nailed some clotheslines to get the advantage. Leaping clothesline by Reigns. Barrett hit the Winds of Change and was surprised by the two count even though he never wins with that. Barrett wanted the Bull Hammer, Reigns countered into a rollup and sitout slam that was pretty impressive. Barrett raked the eyes, which the ref didn't see. Reigns still avoided a Bull Hammer and hit a Spear for the win after 14 minutes.
Winner by pinfall: Roman Reigns
Analysis: **3/4 If you thought that Barrett had any chance in winning this match then you haven't been watching WWE lately. I appreciate the effort of both guys because they had a competitive match that was given a lot of time for a TV match. Barrett is still booked horribly and I really don't understand the logic behind it because they should be pushing him seriously after putting him over a King of the Ring. Reigns does a good job of making the superman comeback because it happens all the time, so he knows what works.
A recap of Kevin Owens beating John Cena at Elimination Chamber was shown.
(Commercial)
Roman Reigns was backstage when he bumped into Triple H and Stephanie McMahon. They said he had to beat Mark Henry to stay in Money in the Bank. Hunter said some of the words of Mark Henry's song as they left.
Nikki Bella, the Divas Champion, was interviewed by Byron Saxton. Paige showed up to interrupt her promo. She complained about how she never got a one on one title match after she earned it. Nikki wondered if Paige wanted a one on one match for the Divas Championship and Nikki accepted it. She said they should have that match tonight.
Analysis: Nikki's promos are still bad. She just talks like a robot reciting lines and it doesn't come off as natural. I'm really not trying to be mean. She has improved in the ring.
The new Intercontinental Champion Ryback entered for a match. He did a promo saying last October he returned in San Antonio and the fans gave him a standing ovation. That's when he came back as a babyface. He said they reminded him of who he is and he's the new WWE IC Champion. The crowd loved it. Ryback said when it comes to the competition, you know what he says and fans chanted "Feed Me More" in support of him.
Analysis: Just a short promo for a new babyface champ to thank the fans, which is cool on a show after a special event.
(Commercial)
The Miz entered for a match with Ryback for the IC Title. Big Show walked out before the bell could ring. He walked into the ring, got right in Ryback's face and then nailed Miz with a KO Punch to knock him out.
Big Show did a promo towards Ryback: "If anyone is going to beat you for that championship it's going to be me. You call yourself the Big Guy? You ain't got nothing on the Big Show." Then Big Show got in Ryback's face. Fans chanted "feed me more" as Show left.
Analysis: Welcome back Big Show and Miz although Miz was made to look like such a loser. It appears as though they are doing Ryback vs. Big Show for the IC Title, but apparently The Miz is going to be involved according to the Wrestling Observer radio show. It's a triple threat feud. I think Ryback vs. Show in singles would be better. Miz is pretty much a joke.
Kevin Owens up next at the top of hour two.
(Commercial)
There was a good reaction for NXT Champion Kevin Owens, who had the title on his shoulder. More images were shown of Owens' win.
Let's Hear From Kevin Owens…And John Cena
Owens said when he says he's going to do something he delivers. He mentioned saying he'd be NXT Champion, saying he'd take out Sami Zayn and when he said he'd leave Cena laying at Elimination Chamber he delivered. He said the first thing he did after the match is he called home to hear his wife say that she was proud of him. Owens mentioned that his kid – like most kids that watch WWE – is a huge John Cena fan. When they talked all his son could do is ask if Cena is okay. He gets it because his son has been watching Cena for years, but just because he understands doesn't mean it's okay. Owens talked about how there's blind worship for Cena because he's been portrayed as a real life superhero. He went over the bright colors and Cena catchphrases.
Owens talked about how his son's hero was Cena instead of him because he (Owens) was not featured on WWE television every week. Owens said that's when he became "SuperCena" and then he said "last night I beat SuperCena." Owens said that those Cena catchphrases are being uttered by a broken, shattered man. Owens claimed that when he beats Cena again at Money in the Bank he's going to expose the lie that is Cena. Owens said his son will be watching all of it and that all parents should make their parents watch it too because he's going to show that a real model will say they are going to do something and then deliver just like he does. Here comes Cena.
Analysis: What an awesome promo. Owens is one of the best talkers in the business and delivered that promo with so much fire and passion. He also had a lot of logic in the things that he said because he's mad that his Cena idolized Cena when he should be looking up to his own father. It makes sense from a character point of view.
Cena held his "Never Give Up" towel to the camera saying it's no catchphrase. Well yeah, but it's for sale! Cena said Owens is a jackass that should act like he's been there before and told him to shut up. Fans chanted "you got beat up" at Cena and then Cena mentioned that Owens took him to the limit and he won. Cena said he figured somebody would beat him for the US Title and before he opened his mouth he would have handed him the title, but he doesn't deserve it or the NXT Title. Cena said that Owens is a great wrestler that is concerned about being a real role model when he's not even a real man. Cena mentioned that if it was the WWE marketing machine then Kevin's son would have an Adam Rose shirt, he would love the Funkasaurus or grow up wanting to be in the XFL. Actually his son wasn't alive for the XFL, but I can see his point. Cena pointed out some fans in the crowd and specifically mentioned a kid in the crowd with a sign saying "I am beating cancer." The camera showed the kid decked out in Cena gear, who received a huge ovation. Now that's an awesome moment. Cena said the people believe because they see Cena deliver each and every week.
Cena spoke about how those phrases are the way he lives his life in the ring and outside it. He also said that it's blatantly obvious that his devotion to the WWE as well as the people that whether you're 6 or 69, whether he wins or loses, when you chant "Let's Go Cena" or "Cena Sucks" (the crowd slowly chanted it), he's wearing "Never Give Up" because he's encouraging everybody out there to do the same thing. Cena told the kid beating cancer to keep fighting. He fired off his "The Champ Is Here" catchphrase. He said the three words that define the life's journey are not "fight Owens fight" because the three words that define Owens are "never give up." Cena offered advice "from man to almost man" is that he said to think before you speak because in two weeks he won't deliver on the promise when he gets his ass kicked by a real man.
Both guys tossed their titles down while Cena took off his shirt ready to fight. Owens just left the ring with his NXT Title.
Analysis: That was one of the best face to face promos on Raw in a very long time. They both made a lot of great points to explain their point of view and their different philosophies. Every few weeks we get to see this fired up version of Cena where he's delivering these awesome promos that make you remember how great he can be when given good material. Too often he does those basic promos that are boring, but in this instance he got a chance to do a fired up promo and it really worked well. Great job by both men. Clearly the highlight of the show this week.
Orton vs. Sheamus later.
(Commercial)
The New Day were in the ring for a promo with Xavier Woods and Big E wearing the tag titles. Woods said they have champions in their presence again. Woods insulted San Antonio Spurs legend Tim Duncan saying he's old and needed to retire. Good way to get some cheap heat. Woods said they're on fire. Kofi Kingston said there's nothing that will stop him from being Mr. Money in the Bank. Big E said when Kofi wins that means they all become Money in the Bank because…new day rocks. Fans chanted "new day sucks" of course.
Analysis: Kingston has no chance in Money in the Bank, but he's there to do high spots like Ziggler and Neville. Reigns is the likely winner.
Dolph Ziggler was accompanied by Lana for his entrance although she stayed at the top of the ramp. He's in the ladder match too.
Dolph Ziggler vs. Kofi Kingston
These guys wrestled so many times in the past, but it was Kingston in the face role. Ziggler with a shoulder tackle and Ziggler nailed a perfect dropkick. Kingston was able to slow him down with boots to the face followed by a headlock. Ziggler avoided a corner charge, hit a Stinger Splash and a neckbreaker. An elbow drop earned a two count. The Money in the Bank briefcase was above the ring. Ziggler flipped out of a suplex and hit a huge leaping DDT for two. Woods went on the apron, Kingston got a rollup using tights, Ziggler rolled through, grabbed the tights and that was enough for the win. It went four minutes.
Winner by pinfall: Dolph Ziggler
Analysis: ** A short match, but it was fine for the time given. As mentioned, these two wrestled so many times in the past and they have great chemistry, so all their moves look great when they're out there. Ziggler getting the win is good for him although he'll probably lose to somebody on Smackdown because that's typical WWE booking where guys get a win one show and then lose the next show.
Post match, the three New Day guys attacked Ziggler. The Prime Time Players ran to the ring for the save as New Day bailed.
(Commercial)
The New Day vs. Dolph Ziggler, Titus O'Neil & Darren Young
A six man tag was made during the break. Big E nailed Young with a suplex as the heels isolated Young in their corner. Quick tags by Woods, Big E and then Kingston, who nailed a dropkick in the corner. Kingston applied a headlock to Young. There's a dropkick from Kingston to keep Young in their half of the ring while Woods tagged in with an elbow drop for two. Big E did a snake eyes into the corner right into a kick to the face by Kingston for two. Big E did a cheap shot on Ziggler, but his splash on Young failed because Young got the knees up. A corner charge by Big E missed. O'Neil received the hot tag while Woods also tagged in. O'Neil unloaded with clotheslines for everybody, slam on Woods, backbreaker on Kingston and a corner splash. Huge powerslam by O'Neil on Woods broken up by Big E. Young with a neckbreaker on Big E. O'Neil boot to Woods, Ziggler superkick on Kingston and O'Neil hit a Pumphandle Slam on Woods for the win after six minutes.
Winners by pinfall: Dolph Ziggler, Titus O'Neil & Darren Young
Post match, Ziggler did the "Millions of Dollars" dance and Lana looked on smiling.
Analysis: ** That's story continuation from Elimination Chamber because the PTPers came close to winning the Chamber match, so now they'll be the next contenders for the tag titles. It was just a basic tag match.
Reigns vs. Henry up next.
(Commercial)
Roman Reigns vs. Mark Henry
When I was watching this show live I fell asleep during this match. Blame it on a lack of sleep, but also my interest in this match. When Reigns tried a body slam, that failed because Henry fell on top of him. Henry punched Henry right in the injured left eye of Reigns, which is a continuation from Reigns' first match. Hard whip into the corner by Henry earned a two count. Corner clothesline by Henry, but then Reigns avoided a corner attack. More clotheslines from Reigns. There's a leaping clothesline from Reigns. Reigns struggled to get Henry up, but he was able to power through with the Samoan Drop. Outside the ring, Henry shoved Reigns into the steel ring post. Reigns didn't sell it much and instead hit a Superman Punch. The ref counted them both out with Reigns getting back in at the count of 9, so he wins by countout while Henry was still down.
Winner by countout: Roman Reigns
Post match, Henry attacked him from behind with the World's Strongest Slam. Henry followed it up with a splash.
Analysis: * It was booked like a match where Reigns was just able to survive rather than a dominant win like you might expect from Reigns. It was pretty boring to watch. At least it was fairly short. The story is that even though Henry wasn't able to win, he caused some damage to Reigns.
Orton vs. Sheamus coming up.
(Commercial)
Reigns was walking backstage again. Hunter and Stephanie went up to him. Hunter congratulated him for being on a roll. Reigns realized he had to keep the vest on for another match. Hunter told him to follow the buzzards for the next match. That means Bray Wyatt.
There were some fake Sonic shakes commercials featuring WWE superstars like AxelMania, Macho Mandow, Big Show and The New Day in commercials. Basically it was a two minute ad for Sonic. I hit fast forward. This show is long enough and I don't care to watch WWE shilling food.
Paige entered for her Divas Title match.
(Commercial)
It's pretty rare to see a divas match at the top of the third hour, so at least the placement of the match is good.
Divas Title: Nikki Bella vs. Paige
Nikki was out there alone without Brie. Belly to belly suplex by Nikki for a two count followed by some push-ups. Nikki with a vertical suplex for two. JBL mentioned that Paige's championship was won when she beat hear own mother. Nikki with the chinlock. There's a slingshot suplex by Nikki for two with JBL referencing Tully Blanchard for that move. Nikki applied a leg submission, but Paige was able to get to the ropes. Paige came back with a kick to the ribs. Nikki rolled outside the ring and Nikki did some situps on the floor. Back in the ring, knee to the face by Paige for two. The crowd doesn't care too much about this match. Nikki came back with an Alabama Slam for two. Paige came back with a couple of kicks for a two count. Nikki went for the Rack Attack, but Paige fought out. They battled on the turnbuckle where Page hit her Rampaige DDT off the ropes. Cole just yelled for it without using the name. Paige sold that it hurt her too, so Nikki rolled to the floor and under the ring. Brie Bella switched with her aka the "twin magic" thing they used to do. Brie went into the ring in an outfit similar to Nikki and an inside cradle won it. The match went six minutes.
Winner by pinfall: Nikki Bella
The Bellas celebrated. Of course if you look at them closely you know Nikki doesn't look like Brie as much as she used to since Nikki has implants, but refs like Mike Chioda are stupid and we know that from years of watching wrestling.
Analysis: *1/2 They tried hard, but it just didn't feel like a big match. What a lame finish. It's 2015 and they went to the "twin magic" finish they did so much in 2008-09. How creative. It also looks like The Bellas have turned heel again even though they went face a few months ago. It's hard to keep track of all their turns. I like the Bellas better as heels. I'm not sure why they would turn again, but perhaps it's time for Charlotte to get called up as a face challenger because Nikki has defeated nearly all of the girls.
More Roman Reigns as we get recaps of his matches. This show is too long.
Randy Orton entered for his match. He's been off TV for the last two weeks since WWE had no storyline for him.
(Commercial)
Sheamus made his entrance. They are both in the Money in the Bank ladder match.
Randy Orton vs. Sheamus
They battled back and forth early on without either guy getting an advantage. It was pretty physical as Orton hit a boot to the face followed by a clothesline over the top to the floor. Outside the ring, Orton blocked a move by Sheamus and then did a back suplex onto the announce table. The table didn't break because it's just a regular Orton move. Orton nailed a clothesline for the vintage floor to commercial break.
(Commercial)
Back from break, Sheamus planted Orton with a powerslam for two. Sheamus stomped on Orton with some kicks in the corner. Sheamus hit a flying knee off the middle rope for a two count. Orton started his comeback with clotheslines and then the powerslam. Orton hit a T-Bone Suplex. There's the DDT off the ropes by Orton. The crowd cheered as Orton set up for the RKO, but Sheamus avoided it and it looked like Sheamus connected with a knee attack to send Orton outside the ring. They battled outside the ring with Orton tossing Sheamus over the barricade by the timekeeper. Sheamus grabbed a chair and nailed Orton in the ribs with it, so the ref disqualified Sheamus. It went 13 minutes.
Winner by disqualification: Randy Orton
Post match, Sheamus nailed a Brogue Kick outside the ring. Sheamus tossed Orton into the ring post and then tossed him into the barricade. When it looked like Sheamus was about to leave, he turned back around and crushed Orton with another Brogue Kick. Referees tended to Orton, who sold it like he was in a lot of pain.
Analysis: **1/4 An average match that got a decent amount of time, but it just never really clicked in terms of being that exciting. The crowd did wake up when Orton made his comeback, but there weren't enough nearfalls in this match to really get people excited about it. The point of this seemed to be about building a new rivalry for these two as a way to sell the Money in the Bank ladder match and perhaps to have a singles feud with them after MITB is over.
Rusev was interviewed by Byron Saxton in street clothes. He had crutches and his right foot was in a boot because it's broken. Rusev said that he has nothing – no championship, no career, no woman and he said he's just a broken man. He said he has a broken ankle, broken spirit and he is the one crushed this time. Then he was fired up saying that he knows what he wants and he will get back all of it. JBL said he doesn't feel sorry for him.
Analysis: It sucks that he's hurt because I thought Money in the Bank could have boosted him a lot. He's out for a few months although there's no exact timetable out there.
Reigns vs. Wyatt later.
(Commercial)
Kevin Owens is having a NXT Championship Open Challenge on Smackdown. A few weeks ago he said he didn't need to do an open challenge like Cena because he didn't need to prove how great he was. Now he's doing it because I guess the writers forgot about that promo.
Bo Dallas did a promo saying he tried to help Neville, but now he just wants to hurt him.
Neville vs. Bo Dallas
Dallas was the aggressor early on as he tossed Neville over the top to the floor. Huge clothesline by Dallas outside the ring. He yelled at Neville saying he was trying to help him. Neville fought of a headlock, hit forearm shots, some kicks and a running kick. Neville did some backflips and then a boot to the face. Dallas fell by the corner, so Neville went up top and hit the always impressive Red Arrow for the win after three minutes.
Winner by pinfall: Neville
Analysis: *1/2 This was a rematch from Elimination Chamber that Neville also won, so I guess this rivalry is done. It was just a way to put over Neville for Money in the Bank since he's in the ladder match while Dallas is not. Neville will likely do some great aerial moves during the ladder match although he's not going to win.
Main event up next.
(Commercial)
There's a WWE Tough Enough App, so download that if you care. They also showed more videos and mentioned that Friday is the deadline to apply.
Reigns was in the ring looking like he was hurting from the previous match. Wyatt made his entrance. Why do they have Cole say the crowd is full of fireflies when it's just light from cell phones? It's so stupid and cheesy.
Roman Reigns vs. Bray Wyatt
Roman hit plenty of punches and clotheslines because that's his offense. We've seen it plenty already during this show. The Authority's Rollins, Kane and J&J showed up on the ramp to watch. Wyatt hit a running cross body attack to take down Reigns. Wyatt hit a clothesline outside the ring for another vintage floor to commercial break.
(Commercial)
Wyatt was still in control with a DDT off the side of the ring apron. Reigns countered a Wyatt charge with a leaping clothesline. More clotheslines and an uppercut by Reigns. Wyatt was stunned on the apron, so Reigns hit his leaping dropkick that is still very impressive to watch. Back in the ring, Wyatt crushed Reigns with a clothesline as well as a senton splash with Booker saying "you gotta be kidding me" about Reigns kicking out. Wyatt slapped him, so Reigns laughed at him, hit a punch and set up for the Superman Punch. Wyatt came back with a one armed slam for two. The crab walk by Wyatt, but Reigns rolled him up and connected with the Superman Punch. Rollins went to the ring with his buddies. Wyatt tried for Sister Abigail, but Reigns countered, shoved Wyatt into Kane on the apron and then Reigns hit the Spear for the win after 12 minutes.
Winner by pinfall: Roman Reigns
That win means that Reigns is still in Money in the Bank. What a shock. Now that's sarcasm.
Analysis: **1/2 A good match that was never in doubt because we know Reigns was obviously going to win. I hate seeing Wyatt booked like such a weak loser and there are some weeks he's barely on the show. Wyatt didn't even get convincing nearfalls in the match. That's what hurt the match quality because at no point did people watching think that Reigns was going to lose. It's predictable booking where a babyface is booked like a superman.
Post match, Dean Ambrose's music hit. He showed up by the announce table. He avoided Rollins trying to attack him. Ambrose had the WWE Title with him. Clothesline for Noble and a Spear by Reigns on Mercury. Rollins in the ring, Ambrose tossed him the title, then kicked him in the gut and Ambrose hit the Dirty Deeds DDT. Ambrose picked the WWE Title back up and put it on his shoulder.
Triple H and Stephanie were on the ramp mad about this. Ambrose left with the WWE Title along with Reigns. Maybe Hunter and Stephanie should be mad about the music guys playing Ambrose's song? Now I'm being picky.
Paul Heyman was shown walking backstage to see Steve Austin for the podcast. I watched it and enjoyed it, but not going to review it.
Raw ended with Ambrose holding the WWE Title with Reign at his side while The Authority was angry in the ring.
Analysis: There really wasn't a lot of storyline progression because it was just the same ending that they did at Elimination Chamber. Ambrose was only on Raw for about five minutes. Once again if The Authority really wanted to get him then why not book him in a match and say if he's not there then he loses his title shot? Sorry for using logic. I really am. I just think the writing could be better.
Three Stars of the Show
1. Kevin Owens
2. John Cena
3. Roman Reigns – He was all over the show, so I guess he deserves a spot.
The Scoreboard
5 out of 10
Last week: 4.5
Last 5 Weeks: 4.5, 7.5, 6, 9, 5
2015 Average: 5.71
2015 High: 9 (May 4)
2015 Low: 4 (Feb 9)
Final Thoughts
I'm giving it a 5 out of 10.
– A boring show for the most part. There were several matches that got more than ten minutes, but none of them were below average. I guess if Roman Reigns is your favorite wrestler then you probably thought this was the best show ever. It really wasn't, though.
– It was a lame story all night long. Reigns was advertised for MITB, yet he still had to win matches to earn a spot. It's like when Ambrose had to sign a contract to stay in a match he was already advertised for. Lame show long storylines that even the dumbest fans can figure out.
– Three Roman Reigns matches in one night. Imagine doing shots after every clothesline or uppercut punch? You'd be hammered pretty quick. Way too much Reigns on this show. I like the guy just fine, but with all the matches, promos and vignettes it was annoying by the end of the night.
– Owens and Cena were clearly the highlight of the show. Nothing else was really close.
I liked Elimination Chamber a lot, but this show felt flat to me. Money in the Bank should be pretty good based on the top matches being ladder matches.
—-
That's all for this week. I'm tired of writing after all of these PPVs and special events of late. I'm not going to write about the Austin/Heyman interview. I really liked it and I'm not sure if Steve Austin will wrestle Brock Lesnar, but it sure sounds like he's thinking about it.
Check out my feature column archive that's exclusive to WhatCulture.
Thanks for reading.
John Canton –mrjohncanton@gmail.com
Twitter@johnreport