The John Report: The WWE Raw Deal 05/25/15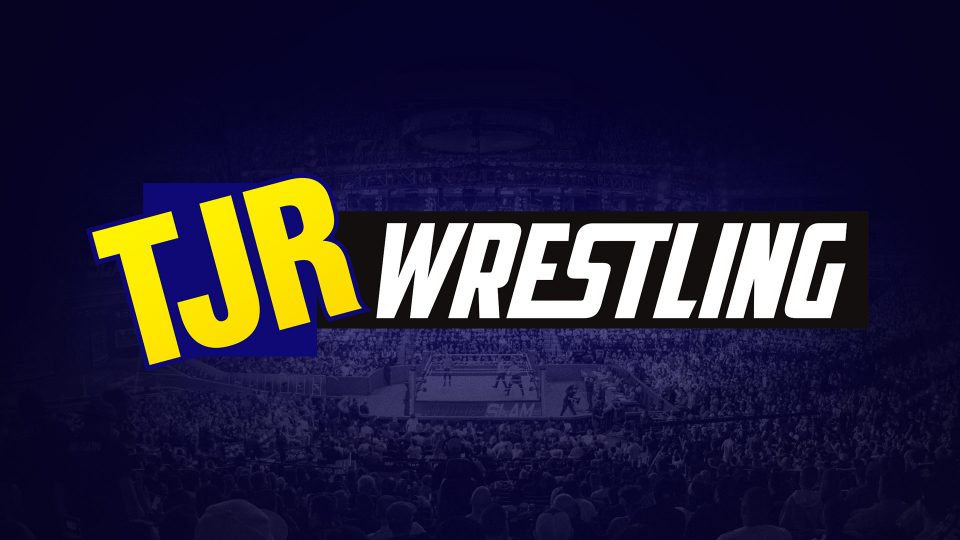 Live from Uniondale (Long Island), New York this is the Raw Deal for episode #1147. Follow me on Twitter @johnreport. It's the last WWE event in this building. It was home of the first Saturday Night's Main Event show and also SummerSlam 2002, which is one of the best PPVs ever.
The opening video package focused on American troops since it's Memorial Day and it showed some current WWE superstars saying the words from a Ronald Reagan speech from 1982. The Raw theme song and video followed that.
Promo Time with The Usual Suspects…and I don't mean that great movie
It's The Authority's Triple H, Stephanie McMahon, WWE Champion Seth Rollins, Kane and J&J Security. There was a video package of the end of last week's Raw with Rollins standing tall over his Elimination Chamber opponent Dean Ambrose.
Rollins said that last week Ambrose acted like a thug to get a shot at his WWE World Heavyweight Championship. Fans chanted "you sold out" at Rollins. The crowd chanted for Ambrose. Rollins explained that The Authority gave Ambrose his title shot under duress while Rollins added that Ambrose didn't earn or deserve a title shot. He said that The Authority can take the title shot away from Ambrose right now or Hunter could even fire Ambrose. Rollins said that they considered it until he (Rollins) asked them not to. That led to Rollins saying Ambrose really isn't a threat to him.
Hunter added that while they have a verbal agreement with Dean Ambrose, they need something more concrete. Hunter told Ambrose he needed to come down to the ring right now to sign the contract that Hunter had in his hands.
Right on cue, here's Dean Ambrose on the ramp. Ambrose said that beating up Rollins makes him happy, so normally he'd get his jollies out of kicking the crap out of Rollins for free. However, now he wants to beat him for the WWE Championship. Now it's going to happen. He sucked up to the fans saying he hoped they liked it as much as he did. Ambrose said that Rollins thinks of him as a lunatic, but he's going to become the new face of WWE. Ambrose said J&J would be barefoot like respectable hobbits. Ambrose said Kane would wear a collar like the obedient little lap dog you are. He suggested that Rollins can drunk dial Selena Gomez because he'll always be their Justin Bieber. Fans chanted "Justin Bieber" after that one.
Rollins said that Bieber is rich, famous and he has to beat girls off of him with a stick. He called Bieber the most successful artist of his generation just like Ambrose wishes he could be Rollins. Rollins shifted the focus to say that Ambrose was a cockroach adding that they survive, but they don't win. Rollins told him that Ambrose wanted to be like him. Rollins said that if Ambrose comes down to sign the contract Rollins will take care of him for the last time.
Ambrose thought about it. He said he might be crazy and he might be stupid, but there's only one way to find out. Ambrose walked down to the ring. Here comes Roman Reigns to help out Ambrose. They stood together outside the ring.
Stephanie said that Ambrose has until the end of the night to sign the contract for the main event of Elimination Chamber. She also made a match for right now with Ambrose & Reigns taking on Rollins and Kane.
Analysis: It's the same promo we get nearly every week. It ended at around 8:20pmET because the opening video was a little bit longer. The most interesting thing about it was Rollins shutting up the crowd by defending Justin Bieber and it actually worked because they shut up. Ambrose had a couple of good lines in there, but otherwise a lot of it was a waste of time. It's not like the people talking are bad at it. The problem is that it feels very repetitive every week. The storyline of "will Dean Ambrose sign a contract?" for three hours is not that compelling. We know it's going to happen because it has been advertised and the odds of it being taken away from him are so slim. Even the dumbest fans know. A smarter show long story would have been better.
(Commercial)
Seth Rollins & Kane vs. Dean Ambrose & Roman Reigns
It feels like I've reviewed this match recently. Kane started for his team, but couldn't get going as Reigns hit a suplex on him. The announcers were bickering about Barry Horowitz, which is fine with me because he was my favorite jobber. When Rollins tagged in he couldn't get going right away as Reigns dropped him with a Samoan Drop. The announcers were talking about great moments from that arena since it was the last show there. A distraction from J&J Security distracted Reigns, so Rollins hit a dropkick to send him into the barricade. Reigns tagged in Ambrose, who nailed a bulldog, then a clothesline and a suicide dive took out Rollins. Reigns nailed Kane with a punch as the faces went back into the ring while the heels were on the outside for the vintage floor to commercial break.
Analysis: When they were talking about the arena, Booker T said WrestleMania 2 was one of his favorites. Terrible show. A third of it took place in Long Island, but that's one of the worst WrestleManias ever. That's how you get job security: Never stop sucking up. I like Booker. I'm just saying that one made me say "wow" after he said it.
(Commercial)
Back from break, the heels isolated Ambrose in their corner as Rollins hit a neckbreaker. Ambrose came back with a stiff clothesline. Hot tag to Kane as Reigns also tagged in. Reigns was on fire with a clothesline of the middle rope, then a corner clothesline and some stomps in the corner. A Superman Punch knocked down Noble on the apron, so Kane hit him with a boot to the face. Ambrose did a blind tag, Reigns hit a Superman Punch and Ambrose hit a flying elbow attack to knock down Kane for a two count. Rollins made the save, then Kane tagged in Rollins and he nailed Ambrose in the face with a flying knee attack to knock him down. Jump kick by Rollins, but Ambrose came back with a backslide pin and that was enough for the win after 13 minutes.
Winners by pinfall: Dean Ambrose & Roman Reigns
Analysis: **3/4 Good match with a bit of a surprise finish because they really didn't do a huge hot tag sequence. It was more of a shock ending since Ambrose won with a basic backslide that most people kick out of. It's the second time Ambrose has pinned Rollins this month since he beat him in a non-title match as well. Ambrose winning pretty much ensures that Rollins goes over on Sunday although that was obvious anyway. Reigns and Kane weren't involved too much. It was about pushing the WWE Title match on Sunday.
The announce team of Michael Cole, Booker T and John Bradshaw Layfield welcomed us to the show. They reminded fans in the United States that the only way you can see Elimination Chamber on Sunday is on WWE Network.
The cast of the movie Entourage are on Raw tonight.
(Commercial)
Dean Ambrose was interviewed by Renee Young, who is his girlfriend in real life in case you didn't know. Ambrose said by the end of the night he's going to sign the contract. Noble & Mercury showed up to talk trash to him. Ambrose took them both down with punches. Then Ambrose nailed a camera guy and knocked him down with it looking like an accident. Another camera guy showed a shot of the camera dude in pain while Ambrose looked sad about it.
Analysis: The idea behind it is that Ambrose is an out of control wild man that even hurt an innocent guy.
A video package aired that gave us an inside look at the NXT Champion Kevin Owens. It showed clips of some of his greatest attacks in NXT as well as the Powerbomb on John Cena last week. It was about two minutes long.
Analysis: Good way of introducing Owens to the bigger Raw audience. NXT is great, I write about it every week and love it, but I know a lot of people don't watch it. They should!
Rusev walked out for a match. No more Russia for him as they are back to calling him the "Bulgarian Brute." He had a Bulgarian flag, there was a Bulgaria flag in his intro video and his shorts are Bulgarian colors. I wrote about that story a few days ago.
(Commercial)
The cast of Entourage: Adrian Grenier, Jerry Ferrara, Kevin Connolly and Kevin Dillon arrived. Look at those actors acting like they just arrived now. They act like wrestlers that arrive late. What a gift.
The IC Title was at ringside and then a replay aired of Rusev getting attacked by Dolph Ziggler last week after Lana kissed Ziggler.
Rusev vs. R-Truth
Truth hit a forearm smash, but Rusev came back with a superkick to knock him down. Rusev applied the Accolade for the win after one minute.
Winner by submission: Rusev
Analysis: It was just a squash to re-establish Rusev as a dominant threat. Not a good way to prepare R-Truth for the IC Title Elimination Chamber match that he has no chance of winning.
Post match, Rusev grabbed a microphone and said: "Lana we need to talk. Lana, can you please come down to the ring. We need to talk." He said "please" a few times. The show went to break.
Analysis: I guess she needs time to think about it. It's the end of hour one.
(Commercial)
Rusev Wants To Talk With Lana
Back from break, Rusev was still asking Lana to come down to the ring. She finally entered to her own theme song.
Lana: "You asked me to come. Now I came." I'll just leave that there. Rusev said that despite the fact that she kissed Dolph Ziggler twice, he knows that she did these things for him to pay attention. Rusev said that he knows that she wants to crush the American spirit just as much as he does. Rusev said all the dreams they had when they first met in Bulgaria – they can still make it happen. Rusev told her to take his hand and all will be forgotten. Fans chanted "no" at that idea. He kept on trying to suck up to her by calling her "his ravishing Russian." The fans kept saying no to this idea as he extended her hand. She held his hand. Then he gave her a big hug.
Rusev said that all he needs is for her to say three magical words: "I was wrong." Nice way to tease "I love you" there haha. She let go of his hand. Rusev told her that all she has to do is admit that it was all her fault. Lana reminded Rusev that he said "I quit." Rusev called her a liar while she stood on the apron. He told her that she needed to know her place and he told her that he owned her. Rusev yelled at her to get back in the ring.
Lana went back in the ring. She called Rusev a liar and a quitter. She told Rusev he's so cowardly he can't even take responsibility for his own action. Lana said she is no longer yours and no longer his victim. She ranted about how she's not going to listen to his caveman, thick headed, moronic mouth again. She walked away. The crowd was fired up as they should have been. She delivered that speech very well.
Dolph Ziggler showed up at the top of the ramp. Lana kissed him on the lips again. Rusev was raging mad in the ring. Ziggler smiled along with Lana. The camera focused on Rusev angry in the ring.
Analysis: That was a really good promo from Lana and Rusev with Lana really standing out as she ended it with some strong words by her. Rusev was a bit repetitive with some of his words. I liked how it looked like they were going to re-align, then when he said the three words he wants from her and they weren't "I love you" it was such a jerk move. Easy to hate a guy like that. Lana turned up the intensity at the end and it worked really well. There's still a part of me that thinks this is all ruse that will lead to her helping Rusev win Money in the Bank, but I'll hold off on making that an official prediction. It's just something I think is possible. Ziggler getting another smooch is good for him.
Dean Ambrose was in the locker room. Triple H and Rollins showed up. The "camera guy" showed up with cops. Hunter asked him if Ambrose was the one that assaulted him. Camera guy sounded like he didn't want to press charges, but Rollins encouraged him. The cops arrested Ambrose, so off he went.
Analysis: They haven't done an arrest angle in a while. Between those and firing angles it's hard to know what they like more. It's WWE's way of thinking they are cool by doing "realistic" angles like that. Problem is most fans realize Ambrose will be back later. We've seen it too many times.
(Commercial)
Ambrose was put in a police truck by the cops while The Authority was laughing about it.
Ryback vs. King Barrett
They are both in the IC Title match inside the Elimination Chamber on Sunday. Barrett drove Ryback into the barricade to knock him down outside the ring. Ryback had his ribs taped up, so Barrett booted him hard in the ribs. Elbow off the middle ropes by Barrett. Ryback hit a back elbow, but Barrett yanked him down off the middle ropes and Barrett hit the Winds of Change for a two count. Barrett wanted the Bull Hammer, but Ryback collapsed. After Barrett slapped him in the head a few times, Ryback hit a Spinebuster and then Shellshock for the win after four minutes.
Winner by pinfall: Ryback
Analysis: *1/2 It was Barrett on offense for the majority of the match and Ryback won with two moves. How are we supposed to get excited for a long IC Title match at Elimination Chamber when the matches get one minute and four minutes like they got on this show? Barrett has been booked poorly since he won King of the Ring. That's no surprise. It's how he is usually booked where he trades wins with midcarders nearly every week.
Post match, Ryback did the "Feed Me More" chant in front of the IC Title. I guess that's an effective way of saying you want the title.
Triple H and Stephanie were in the office saying there's no way Ambrose will get out of jail to be back before the end of Raw. The Entourage guys showed up to deliver their scripted lines with Dillon making the joke about how Jeremy Piven was preparing for Summerfest. Good joke. Jerry Ferrara mentioned his scene with Ronda Rousey, which led to him asking Stephanie if she was hurt by her at WrestleMania. Stephanie looked mad that he mentioned that, so the guys took him away as Stephanie told them their room was down the hall.
Analysis: The part about Ambrose not being back is just heels being stupid. Usually faces are the stupid ones. Not in this instance. The Entourage guys were fine with Jerry doing the final line about Rousey to accidentally piss off Stephanie. I'm still not used to Turtle being skinny, but good for Jerry. I watched Entourage from the beginning. It's not my favorite show (that's Breaking Bad, The Wire and The Sopranos for dramatic shows) although I will check out the movie for sure.
(Commercial)
Stardust entered for a match. He got in the face of Stephen Amell, who is the star of the TV show Arrow that I don't watch although I've had enough people tell me that the guy is a huge wrestling fan. It was announced that Neville will face Bo Dallas at Elimination Chamber, which is good for both guys.
Neville vs. Stardust
Stardust attacked the injured left knee of Neville, which is bandaged. Stardust slammed Neville with a front suplex. Single leg crab by Stardust as Dallas walked down to the ring. Neville avoided a suplex, but his knee was still hurting as Stardust capitalized with a kick to the face. Neville hit a nice Tornado DDT out of the corner. Neville to the top rope and he hit a Red Arrow for the win after three minutes.
Winner by pinfall: Neville
Analysis: *1/2 Too short, but that's the theme of this week's show. Neville was able to finish him off in two moves as Stardust's losing streak continues. Just get Stardust out of the costume and back to being Cody Rhodes again.
Post match, Dallas went in the ring to tell Neville he can pick himself back up if he Bolieves and then Dallas hit a dropkick on the knee to knock Neville down again.
Analysis: I think Neville will win on Sunday. I'm just happy the match is taking place because I like both guys and it's nice to see Dallas in an actual feud.
The Entourage guys were walking backstage with Grenier and Dillon talking to Ferrara about how he has to watch what he says around people there. They went up to the divas that were standing around backstage. It was Alicia Fox, Summer Rae, Layla and Emma. Dillon said he liked Total Divas, which is probably the biggest lie on this show. Also funny since only Alicia is currently on that show. Connolly went up to his fellow Long Island buddy Zack Ryder in a locker room. He convinced his buddies they had a good idea.
Ziggler was talking to Lana backstage as the music started up, which meant Ziggler had a match with Sheamus up next. He walked alone while she stayed in the back.
(Commercial)
Sheamus vs. Dolph Ziggler
Sheamus was dominant early on with clotheslines and his physical offense. These two have wrestled so many times lately that it feels like a repeat. Sheamus kicked Ziggler in the knee to prevent an attack. Ziggler came back with a dropkick followed by a clothesline over the top rope. Sheamus hit a spinning powerslam on the floor outside the ring. Lana showed up on the ramp as the show went to break.
(Commercial)
Back from break, Sheamus was still in control until Ziggler hit a jawbreaker while Lana stood at the top of the ramp looking on. Ziggler hit some forearm shots to knock down Sheamus. Ziggler went up top and hit a cross body block as well as a Fameasser for two. They fought out of some of their signature moves, which led to Sheamus going shoulder first into the ring post and then Ziggler hit a Superkick on Sheamus. Rusev went down to the ring, Ziggler met Rusev with a Superkick off the apron and then Sheamus nailed Ziggler with a Brogue Kick. That was enough to win the match after 10 minutes.
Winner by pinfall: Sheamus
Analysis: **1/2 They've had better matches, but it was still okay. That finish was so predictable that I wouldn't have predicted because I figured WWE would realize it was too predictable. Nope. They still went with the most obvious finish possible. Remember earlier when I said faces are usually the dumb ones? Ziggler has wrestled for about a decade and was easily distracted by Rusev enough that it cost him the match. I think Sheamus is going to be my pick at Elimination Chamber although this win puts a bit of doubt in that thinking. I'll probably keep him as my pick, though.
Post match, Rusev went into the ring while Sheamus left. Rusev overpowered Ziggler. Rusev applied the Accolade on Ziggler right in front of Lana at ringside and Rusev yelled "kiss him now" at her. That was unintentionally funny. Rusev left while Lana looked sad at ringside.
Analysis: I chuckled at Rusev's yelling just because it was funny and a bit awkward. It sounded like Arnold Schwarzenegger, but he did not tell her to get to the chopper. My feeling for Elimination Chamber is that Ziggler beats Rusev with a surprise win, then Rusev attacks him and somebody else pins Ziggler right away so that neither of them win the IC Title.
John Cena's US Title Open Challenge is up next.
(Commercial)
There was a replay of John Cena getting interrupted by Kevin Owens last week.
John Cena US Title Open Challenge
When Cena's music hit and he stood on the ramp, he said this: "Apparently the remix is still a popular song" regarding fans doing the "John Cena suuuucks" song. Well played.
Cena said the WWE Universe over the past ten years can be summed up in five simple words: "Let's go Cena – Cena sucks." Yes John, but what about your 15 different shirts over the years? He did his speech about the ones supporting him never giving up and that for the past blah blah blah I lost interest, but then I heard the crowd chanting "We Want Ryder" for their favorite Long Island wrestler. Cena finally got to the point after five minutes by mentioning Kevin Owens. Cena mentioned Owens showing up on Raw last week and then at NXT Takeover two days later he broke his best friend Sami Zayn in half. He said the people that chant "Cena Sucks" think that Owens is the guy that can change things around there. Cena added that on Sunday those fans can chant "Fight Owens Fight" if they want. Cena said that Owens knows how to start a fight, but on Sunday we'll find out if he can finish a fight.
Cena did the typical suck up to the crowd thing by saying "Long Island" a few times and said he's the man to beat. He said the US Open Challenge starts right now.
The four Entourage guys appeared on the stage. Cena said that the challenge is open to anybody, so he wondered who it would be. Connolly said as much as they would love to fulfill a childhood fantasy, they are there to introduce a Long Island boy…Zack Ryder. Good response for him. Time for the commercial.
Analysis: That Cena promo was so robotic and repetitive. It's the same 7-10 minute speech he does nearly every week. We get it, John. Some like you and some don't. I like you, but if this promo keeps happening I may not. You're forcing my hand, dude. I can't take it anymore hence the "blah blah blah" usage. Ryder is a good choice for the challenger. He finally gets payback for Cena being the worst best friend three years ago. Good story continuity finally. Now that's sarcasm.
(Commercial)
The four Entourage guys were seated at ringside.
US Title: John Cena vs. Zack Ryder
Cena opened up with some suplex. Ryder got some offense in and wanted the Broski Boot, but Cena moved. Dillon went into the ring to tease an attack on Cena, but then he got out of the ring before Cena got too close. Ryder hit the Killswitch that Christian used to do for a two count. Ryder hit the Broski Boot. Rough Ryder finishing move for Ryder got a two count. He was stunned by it. Yeah, because Ryder wins a lot of matches that he's shocked when he is close. Ryder went for a 450 Splash, Cena picked him up and hit the Attitude Adjustment for the win after five minutes.
Winner by pinfall: John Cena
Analysis: ** It was shorter than most of the Cena open challenges have been, but still featured some nearfalls for Ryder with his signature moves. The crowd believed Ryder had a shot, at least a little bit. Cena finished him off quickly after Ryder went for the 450 Splash, which he usually doesn't do. Good way of telling the story of a guy going for it all only to cost himself the match due to his mistake. I like Ryder. All he ever wanted to do was wrestle, he's done it and he's gotten into the best shape of his life. If creative actually gave him a storyline he'd probably get over again. He's done it before.
Post match, Cena picked up Ryder and raised his hand as the crowd cheered. The four Entourage guys went into the ring. They all celebrated having a good match. Ryder left with the Entourage guys.
Cena posed on the turnbuckle. When he turned around, Kevin Owens showed up in the ring and nailed Cena with a Popup Powerbomb. Most of the crowd cheered. Owens has a new shirt that says "Fight Owens Fight" instead of just KO on it. He had new shorts too. Owens stood over Cena and then stepped on the US Title just like last week. Owens walked away with his NXT Title.
Analysis: That was a predictable attack, but it worked because Owens on Raw is still very fresh. He dominated Cena for the second week in a row. It makes Owens look like a star, which is what he needs since he's new on Raw. I think Cena wins on Sunday although I'd be fine with a cheap Owens win or a disqualification to keep the feud going.
Triple H and Stephanie were in the office with Rollins. They briefly talked about Owens with Rollins saying he's known him a long time, but he's the present and future. Renee Young showed up to ask about Ambrose. Stephanie said at the end of the night they'll have the contract and Ambrose will have a chance to sign it. Renee said that may be hard since Ambrose was arrested and Rollins told her that it was Ambrose's fault.
Analysis: So many backstage segments in this show. No advertised main event. Just a promo segment to see if Ambrose will sign a contract.
A replay of the Ambrose incident and his arrest aired.
The Bella Twins walked out for commentary.
(Commercial)
The divas story is that at Elimination Chamber it's Nikki Bella defending the Diva Title against both Paige and Tamina.
Paige vs. Tamina (w/Naomi)
Tamina knocked down Paige with a headbutt that looked like it missed way too much. Head slam by Tamina. Paige came back with a kick and then a rollup. I'm shocked that Tamina kicked out. Paige did her "this is my house" yell followed by clotheslines, a dropkick and a standing side kick. Outside the ring, Paige hit a forward roll to take down Tamina. The ref was dealing with Tamina, so Naomi punched Paige. It looked like the ref was staring right at it, but then didn't call anything. Nikki on commentary complained about it. Tamina hit a Samoan Drop for the win after three minutes.
Winner by pinfall: Tamina
Analysis: 3/4* That was pretty sloppy especially with Tamina on offense. Her moves just don't look that good. Even on the bumps, it looked like she was too slow at times when Paige was ready to hit her with the next move. The ref messed up on the finish because he was looking right at Naomi when she did her punch and he didn't make a call. I thought Paige would get the win to give her momentum going into Sunday. I think Naomi's going to win the title, but this result makes me think it might be Paige.
The New Day made their entrance.
(Commercial)
The announcers plugged The Rock's new film San Andreas coming out on Friday.
The New Day trio of Big E, Kofi Kingston and Xavier Woods did a promo about how they're being made to defend the Tag Team Titles inside the Elimination Chamber. Woods said it was unfair. Big E said they could lose their titles and nobody wants to see that. They paused for the crowd to chant "New Day sucks" although there wasn't much of a reaction. The crowd made noise when Big E insulted the arena being torn down and the hockey team (NY Islanders) being losers. The crowd chanted "New Day sucks" at that point.
Kane showed up for a promo as the Director of Operations. He said they had a one in six chance of winning because it's the same as every other team. Kane said that tonight New Day is facing Cesaro/Kidd, Los Matadores, The Ascension, the Prime Time Players and the Lucha Dragons in a 10 on 3 handicap match. All the teams made their entrances as we went to break.
Analysis: A 10 on 3 handicap match is very different. It's also weird for a heel authority figure to make things tougher for heel performers, but that's WWE sometimes. Funny how the crowd was dead at the start of the promo and then they woke up when the heels did the classic "insult the local sports team" bit.
(Commercial)
The New Day vs. Cesaro/Kidd, Los Matadores, The Ascension, Prime Time Players & Lucha Dragons
The match started during the break and when the match returned New Day were in control dominating Kalisto. Woods celebrated in front of the other teams, so the five other teams went into the ring and everybody started to brawl. It ended after about one minute.
Winners by disqualification: The New Day
Post match, everything broke down with all six teams getting some moves in. It was hard to keep track of it all. Kalisto and Sin Cara hit dives to take out three of the teams.
The New Day were in the ring celebrating the win. Kidd nailed a springboard dropkick to knock them down. Cesaro did the Swing on Woods leading to Kidd hitting the dropkick on Woods. Kidd and Cesaro celebrated to end the segment.
Analysis: There's no point in reviewing the match because it was only one minute without a real finish. It was more of an angle to set up the Elimination Chamber. What's sad is they had to rush through the whole thing about four minutes including the post match. There are some good teams in WWE right now, but it's a shame that the segment had to be so rushed. A little more time would have made it better.
A video promo aired for the Daniel Bryan documentary on WWE Network after Raw. It's a 30 minute preview of the new documentary coming out in June.
Analysis: I'll buy that DVD for sure. He's my favorite wrestler in WWE and I miss him.
(Commercial)
There was a "secret" footage segment that aired about the Ambrose incident that showed that Rollins pushed the camera guy in the back, which led to the camera guy hitting Ambrose and that's why Ambrose got arrested. The "Youtube" footage screen didn't even look like what Youtube looks like.
Another Authority Promo Because They Like To Talk
The Authority group walked out together. Rollins complained about Ambrose being a lunatic. Stephanie made up a story about how the cameraman is the father of newborn triplets. I guess saying quadruplets would be too ridiculous. She can't say more about Ambrose because their lawyers advised them not to. Hunter reminded us about everything. He was set to announce something.
Roman Reigns' music started up and he entered by using the entrance ramp. JBL wondered where he came from because I guess the ramp is a foreign place for Reigns. The heels dominated Reigns. When Reigns tried to break free, he was dropped with a Chokeslam by Kane.
A police truck drove up and Ambrose was driving it. Somewhere somebody should edit in Jim Ross yelling "Stone Cold" for this. If you were surprised by that you haven't been watching WWE long enough. There was a good ovation for Ambrose, who beat up some dudes with a knight stick. Ambrose nailed a clothesline on Rollins to send him out of the ring. Reigns nailed Kane with an uppercut and then hit a Spear on J&J Security. After Reigns nailed Kane with a Superman Punch, Ambrose dropped Kane with Dirty Deeds.
Reigns handed Ambrose the contract and Ambrose signed it. Rollins was at the top of the ramp with Hunter and Stephanie looking angry. Raw ended at 11:07pmET.
Analysis: As I said in the open, there really isn't much to get excited about in terms of a guy signing a contract. They spent three hours wondering if he would. What a lame storyline to get people excited about what's supposed to be a big show on Sunday. It's nothing against Rollins, Ambrose, Reigns or anybody else. They did their parts well. It's just lame booking.
They have done some cool booking and some smart angles in the last month, but this was weak. I almost dozed off while writing about it because it was so boring.
Three Stars of the Show
1. Lana
2. Rusev
3. Zack Ryder
That's a trio that I didn't think would make it as the three stars together!
The Scoreboard
4.5 out of 10
Last week: 7.5
Last 5 Weeks: 7.5, 6, 9, 5, 6
2015 Average: 5.75
2015 High: 9 (May 4)
2015 Low: 4 (Feb 9)
Final Thoughts
I'm giving it a 4.5 out of 10. That score might be nice too.
– It was a step back after three pretty good episodes of Raw in a row. Too many short promos, too many backstage segments and not enough build for some of the Elimination Chamber matches.
– We didn't need the 15 minute promo to start the show or the 10 minute Cena promo. Those things are done all the time. Please just rush through those and let the wrestlers on the show actually get a chance to wrestle.
– The three matches featuring the guys in the IC Title Chamber match were pretty underwhelming. Aside from the Ziggler/Rusev story, the build for that match has been poor.
– The Kevin Owens appearance was cool, but I thought a promo by him would have really helped sell the match on Sunday.
– Lana and Rusev did a good job. They worked the crowd very well too. I liked the emotion that both of them showed. Too many promos were cheesy on Raw. At least theirs felt a bit more natural.
– No sign of Randy Orton, Big Show or Bray Wyatt. I guess they're sitting out Elimination Chamber. It's weird in Wyatt's case since he actually won a match at Payback.
Last week was a really good Raw. Three weeks ago was the best of the year. This one was below average and pretty forgettable. That doesn't mean Elimination Chamber will be bad. It's just that this show did a poor job of getting people excited about it.
—-
That's all for this week. I'll have a preview of Elimination Chamber up later in the week and then write about live on TJRWresting.net on Sunday night as well.
Check out my feature column archive that's exclusive to WhatCulture.
Thanks for reading.
John Canton –mrjohncanton@gmail.com
Twitter@johnreport
Personal FacebookandTJRWrestling on Facebook