The John Report: The WWE Raw Deal 05/11/15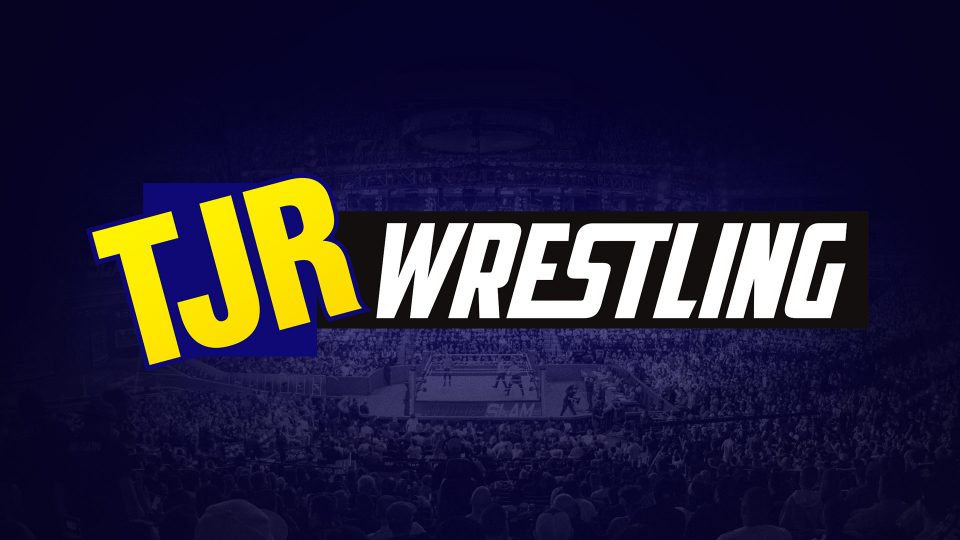 Live from Cincinnati, Ohio this is the Raw Deal for episode #1145. Follow me on Twitter @johnreport. It's the last Raw before Payback. Some big names are expected, so hopefully WWE can deliver a good show after the best Raw of the year last week.
A limo was shown pulling up to the arena. Triple H got out of it by himself. The Raw intro video aired.
The music of Triple H hit as he made his way into the ring while Michael Cole, John Bradshaw Layfield and Booker T welcomed us to the show. Cole noted that Triple H has been away for about a month. It's been less than that since announced Tough Enough. They mentioned that Daniel Bryan is there.
The Usual Show Opening Promo Starring Triple H And Others
"Daddy's home" says Triple H, who said that's what he says to his children and immediately they behave better. He thinks that is something he needs to say to his Director of Operations Kane and the WWE Champion Seth Rollins. Hunter said he wishes that they did what he told them to do. Hunter called out Kane and Rollins.
Rollins walked out with the WWE Title with J&J Security at his side. Fans were chanting for Dean Ambrose as Rollins called Kane a "7 foot cancer" that was causing problems. Rollins summarized everything and when he said Ambrose's name, the crowd went wild. Seth yelled: "Are you happy? There! I said his name!" Another "Ambrose" chant made it tough for Rollins to speak, so he paused to soak it in. Rollins said he doesn't think Kane is fit to be the Director of Operations and told Hunter maybe it's time to put the old dog out of his misery. Here comes Kane.
Kane entered the ring wearing his suit. He told Rollins that with age comes wisdom and his many years of expertise wants him to grab Rollins by the neck and chokeslam him straight to hell. He argued with Rollins.
Triple H told Kane that he needs to get on the same page as the rest of them even though he admits that sometimes Rollins can be irritating, but you don't do anything about it because Rollins is best for business. Hunter says that if Rollins does not walk out of Payback as WWE Champion then Kane's services as Director of Operations will no longer be needed. Kane said that it might be worth it. Rollins yelled about insubordination, so Hunter told him to shut up.
Hunter told Kane this might be the place where they amicably part ways. Kane said nothing. Hunter put Kane in a match with Roman Reigns so he could be invested in things.
Hunter put Rollins in a match with Randy Orton. Jamie Noble spoke up to tell Triple H that Rollins is the man around here. Hunter stared down at Noble and laughed at J&J Security wondering if they were still there. Hunter said that there's another guy in the Fatal 4-Way that should see competition and he needs to see that competition right now. Hunter booked J&J against Dean Ambrose. The crowd cheered loudly for that. Hunter told Rollins and Kane to come with him.
Analysis: There's the typical 15 minute promo that summed up everything over the last month and then put in the stipulation about Kane possibly losing his job if he doesn't help Rollins. Everybody did a good job. They do these promos every week, so they're pretty used to it and as an audience we're pretty tired of it. There are other ways to start a show. A match would be nice.
Dean Ambrose made his entrance. Huge ovation for the local hero.
(Commercial)
Dean Ambrose vs. Jamie Noble & Joey Mercury
The match started after the break. Ambrose slammed Mercury and gave him a clothesline over the top to the floor. Ambrose went after Noble, but Mercury was able to cut him off until Ambrose came back with a clothesline on both guys outside the ring. The heels double teamed, so Mercury nailed Ambrose with a clothesline to get control. JBL put over Noble as a Cruiserweight Champion while Mercury was a Tag Team Champion. Noble got in there for a bit and then tagged in Mercury, who hit a dropkick. Ambrose collided with Mercury with a double shoulder tackle spot. Ambrose hit a clothesline on Noble and then a suicide dive to take out both guys. In the ring, flying elbow by Ambrose on Noble for two because Mercury broke up the pin. Ambrose hit his bounce off the ropes clothesline on both guys and then Dirty Deeds on Noble for the win after six minutes.
Winner by pinfall: Dean Ambrose
Analysis: *3/4 No surprise that Ambrose got the win. He's main eventing the PPV. They're not going to book him to lose against two guys that aren't full timers anymore. I liked how it was booked with Ambrose as the aggressor early on, then the heels dominated a bit and Ambrose was able to come back to get the clean win. J&J have always been good workers. Even though they aren't full timers they look like they belong out there.
Daniel Bryan up later.
(Commercial)
Sheamus joined the commentary team. It was announced that at Payback it's Sheamus vs. Dolph Ziggler. King Barrett did a promo about how Ziggler has a peasant friend in Neville and Barrett mentioned he has a match with Neville at Payback.
King Barrett vs. Dolph Ziggler
The bell rang and Ziggler hit a superkick right away for a two count. Ziggler hit a dropkick while Barrett was on the apron, so there's the vintage floor to commercial break.
(Commercial)
Back from break, Barrett was in control until Ziggler broke free and hit the Fameasser for a two count. Barrett kicked Ziggler in the ribs. Ziggler came back with a dropkick for two. Barrett tried to charge in, but Ziggler moved and Barrett hit the turnbuckle. Sheamus distracted Ziggler, which led to Ziggler running towards Barrett and Barrett nailed the Bull Hammer elbow for the win. It went six minutes.
Winner by pinfall: King Barrett
Analysis: *1/2 It was only six minutes long and three minutes of it took place during the break. There shouldn't be a commercial in a match that is under ten minutes. Find a way to show the whole thing. It's better than what they did here. As for the result, these guys along with Neville have wrestled so many times in the last two months. They have traded wins so much that it doesn't matter at this point.
Post match, Sheamus stomped away at Ziggler. Barrett walked to the back. Sheamus slapped him in the face and trash talked him. Ziggler tried a comeback, but Sheamus nailed him with a Brogue Kick to leave him lying.
Analysis: Bad night for Ziggler. I'd be surprised if he beats Sheamus again, so I'd expect Ziggler to get the upper hand on Smackdown with Sheamus getting the win at Payback. I have liked their matches, so I look forward to seeing what they can do this time around.
Coming up is Orton vs. Rollins and Reigns vs. Kane.
(Commercial)
There was a graphic promoting Tough Enough and saying that people from over 100 countries have submitted entries for Tough Enough.
Erick Rowan entered with Luke Harper. They reunited on Smackdown. Good to see that since they are better together.
Erick Rowan w/Luke Harper vs. Fandango
The announcers were arguing about how long the match goes with JBL saying 1:32, Booker saying 1:37 and Cole said about two minutes. Rowan hit a kick to the head and then a Full Nelson Slam for the win. It went 37 seconds according to Cole
Winner: Erick Rowan
Post match, they attacked Fandango and celebrated together.
Analysis: It was just a squash match. The commentary was weird with the announcers betting on how fast it will go. Rowan barely won any matches as a face for the last six months, yet now he can win in 37 seconds. Good for him. I like him better in the heel role with Harper. Fandango's turn was done with no plan in mind because he has been booked like a loser ever since he turned face.
John Cena's US Title Open Challenge up next.
(Commercial)
There was a recap of Sami Zayn's Raw debut last week when he nearly beat John Cena, but wasn't able to get the win due in part to a legit shoulder injury. Great moment. Hopefully his shoulder is okay.
John Cena US Open Challenge
He commented on the mixed reaction he usually gets and then talked about the United States Championship. Fans chanted "USA" as the camera focused on the gold. Cena said that the United States is the greatest country on Earth and this is its trophy. He said that now he's got a passion and purpose thanks to the US Title. He complained about how the WWE Title is overprotected by Triple H and people won't get a fair shot at it, but the US Title is a symbol of opportunity. He said he'll put the US Title on the line against anybody that steps up to face him.
Cena transitioned to talking about Rusev because Rusev wanted to confront him, but he went back to talking about the US Title Open Challenge. He sucked up to the crowd by saying Cincinnati is the place to be and that earned a big reaction.
Adrian Neville walked out to accept the US Title Open Challenge this week. Good reaction for Neville.
Analysis: It's the same promo we get from Cena every week. He acknowledges the mixed reaction and then sucks up to the crowd by saying the name of the city. I don't know that he needs five minutes to talk every week, but it happens pretty much every week.
United States Title: John Cena vs. Neville
The usual "Let's Go Cena/Cena Sucks" chants started up as Neville took Cena down and applied an arm lock. Cena with a back elbow followed by a chinlock. Neville came back with a leaping kick to the face. Cena went to the floor and there's the commercial break after two minutes.
(Commercial)
Back from break, Cena with the shoulder tackles and the spinning suplex is countered by Neville, who hit a bridging German Suplex for two. Dropkick by Neville followed by a spinning corkscrew attack off the top rope. That was amazing. Back in the ring, Neville got a two count. Cena hit his spinning suplex followed by the Five Knuckle Shuffle. Neville came back with a hard boot to the face that knocked Cena down. Off the middle rope, Neville hit another spinning corkscrew dive for a two count. Neville worked him over with some kicks, but Cena hit a sitout powerslam for a two cont. Neville got a rollup for two. Neville went to the second rope with a cross body block, but Cena caught him. He went for the Attitude Adjustment, Neville landed on his feet and hit a superplex. It looked like Cena talked to him to set up that stuff. Fans were chanting "this is awesome" as both guys were down. Cena tripped Neville up and applied the STF. Neville rolled through for a two count, so Cena nailed Neville with a hard clothesline that Neville sold by doing a flip. Cena ran into a Neville kick, but Cena still hit the Attitude Adjustment for a two count. It didn't look like he hit it perfectly.
Both guys were down in the ring. More dueling chants by the crowd about Cena sucking even though they were also chanting "this is awesome" earlier. Neville went for a sunset flip and then turned it into a Powerbomb for a two count. Neville went up top for the Red Arrow. He connected. Rusev was right there and he kicked Neville. The ref rang the bell for the DQ after 16 minutes.
Winner by disqualification: Neville
Analysis: ***3/4 It was an excellent match that is one of the best Raw matches of the year. I think Rollins/Ambrose last week was a bit better, so that match still holds that title. It's great to see Cena working with newer guys like Neville and selling as much as he was. There were a few times in the match where it was obvious Cena was calling spots, but that's something we have become used to with Cena matches. I really liked some of the nearfalls in the mach and how Neville did some different high flying moves compared to what he usually does. The Powerbomb spot was really cool too. Having Neville kick out of the AA was a bit of a surprise, but Zayn did it last week also. If we see it every week it can hurt the move, so they have to be careful about that. That was the biggest match Neville's had on the main roster and it was awesome. He's got such a bright future. Really good job by Cena with the US Title open challenge once again.
Post match, Rusev hit a superkick on Neville. Cena slowly got to his feet, so Rusev hit him with a hard kick to the face as well. Rusev applied the Accolade submission. Cena sold it like he was knocked out. Fans were chanting "We Want Lana" as Rusev freaked out. Rusev held up the US Title as the Russian flag appeared above the ring. No sign of Lana.
Analysis: If you feel like you've seen that scenario before it's because they have done it since this feud has gone on for four months. Cena's going to win on Sunday, so Rusev getting the advantage is no surprise at all. Typical WWE booking where somebody looks strong on TV and loses on PPV. No sign of Lana. That's a shame.
The announcers plugged WWE Network and then reminded us of matches to come. Reigns vs. Kane up next.
(Commercial)
Kane and Roman Reigns made their entrances, but Kane attacked Reigns before he could get in the ring. The bell hasn't rang officially yet. Kane drove Reigns back first into the ring post. Kane sent him into the steps and then rolled Reigns into the ring, but reigns came back with an uppercut punch. Kane tossed Reigns back first into the barricade and then the apron repeatedly. Kane threw Reigns over the steel steps and then Kane cleared off the announce table. Reigns came back with punches. He went for a Superman Punch, Kane intercepted it, but Reigns fought him off and hit a Superman Punch. Reigns hit a Spear on Kane outside the ring that sent both guys onto the announce table, but it didn't break. Kane was down on the other side of the table. Reigns stood on the announce table to celebrate his victory in that fight. After replays, Kane was still down while Roman looked down at him.
Analysis: It was about a five minute brawl that was done to put over the idea that evil, aggressive Kane was back. Of course he still ended up losing the fight like he loses so many matches. I'm not sure if the table was supposed to break, but it didn't. Based on the angle of the move it would have been hard to break. Reigns looking strong is nothing new. It happens nearly every week.
We'll hear from Daniel Bryan later.
(Commercial)
Writing Plug Time: Here's my weekly WWE NXT Review on TJRWrestling featuring a Hideo Itami vs. Tyler Breeze main event…I wrote about the ESPN E:60 special about WWE that was fantastic…I took a look at the ways that Rusev's feud with John Cena has hurt Rusev. Read all that and more in my archive at WhatCulture where I write exclusively for them.
Tamina Snuka (w/Naomi) vs. Brie Bella (w/Nikki Bella)
Oh no the Brie Mode song. So painful. So bad. There was a pre-match promo inset from Naomi and Tamina talking about sending a message. Tamina powered Brie with a backbreaker and then applied a chinlock. Knee attacks by Tamina. Brie tried a comeback, but Tamina hit her with a clothesline to knock her down. Brie comeback with a clothesline and sloppy dropkick. Brie with a dropkick off the middle rope for two. Brie Mode running knee attack against the ropes. Tamina blocked it the second time and hit a massive Superkick for the win after about four minutes.
Winner by pinfall: Tamina Snuka
Analysis: * It was okay for the time given. There were some slow spots in the match, but I really liked the ending of the match with Tamina blocking the knee attack and then hitting the Superkick for the win. We still don't know what the Payback match is concerning the divas. Maybe a tag match. Maybe Nikki vs. Naomi again. Paige is coming back any week now, so she'll be a part of the mix too.
Orton vs. Rollins later.
(Commercial)
Curtis Axel was in the ring. Damien Sandow confronted Axel backstage. Sandow walked out in Randy Savage gear and he's going by the name "Macho Mandow" with Randy Savage's music starting.
Damien Sandow (Macho Mandow) vs. Curtis Axel
The match only went about a minute when The Ascension showed up. They did a promo about how this is the dawning of the age of Total Destruction. They went into the ring. Mandow tossed Konnor out of the ring. Mandow slammed Viktor down. Axel hit a Hogan style leg drop on Viktor. Mandow went up top for a Flying Elbow, but Konnor saved Viktor by pulling him out of the ring.
Match Result: No Contest
Post match, after The Ascension left there was a handshake moment by Sandow and Axel. JBL was yelling at Axel to turn on him, but he shook his hand. The crowd loved it. The announcers quickly moved on.
Analysis: There wasn't much of a match to rate. It was all about forming the Sandow/Axel team. They teased it on Main Event last week and it worked there, so they basically did the same angle in front of the bigger audience. The crowd bought into it. I think it's fun and will be cool to see for a few months. With that said, I wouldn't mind a more serious push for Sandow either.
Daniel Bryan is up next at the top of hour three.
(Commercial)
They showed some Tough Enough tryout videos.
Daniel Bryan Announcement
Daniel Bryan arrived along with the Intercontinental Title. He was wearing a blue shirt and jeans, not in his ring gear. The crowd was hot for him chanting "yes" in support of the IC Champ. Loud "Daniel Bryan" chant before he could say anything. He spoke about how he's been in and out of doctor's appointments, but other than that he's had a lot of down time. Bryan talked about how he needed to be where there's some energy. He spoke about how he needed to stand behind the curtain waiting for his music so he can be part of a reaction like that. "How long have you guys been treating me like something special?" He said it's been years now. That's why it was crushing last year when Stephanie McMahon stripped him of his WWE World Heavyweight Champion. He said he felt like he let the fans down. He admitted that Stephanie was right to do that last year because nobody knew how long he would be out and he couldn't defend the championship. He said we deserve a fighting champion, which is why he came out here.
The fans were chanting "no" at him because they thought he was going to give up the IC Title. He spoke about how he had a MRI last week, they don't know how long he'll be out – maybe weeks or maybe months. They said he might never be able to wrestle again…but despite the uncertainty in his career that makes him know what needs to happen with the Intercontinental Championship. He said we deserve Wade Barrett, Dolph Ziggler, Dean Ambrose fighting for this championship. Bryan said the IC Title deserves to be in this ring and in this ring is where he's going to leave it. "Tonight, I officially my Intercontinental Championship." The fans chanted "Thank You Daniel" and Bryan ended it by saying he had just one thing left to say: "Thank You." He placed the IC Title on the mat. There were loud "Thank You Daniel" chants for Bryan as he walked up the ramp. He led the crowd in "YES" chants again and then walked away.
Analysis: Wow. I don't know what to say. I'm legitimately shocked because there were reports he would be cleared for action soon and now we just don't know. He's my favorite wrestler in WWE, so I feel for the guy big time. The crowd was so excited to see him and he handled it really well, but it's still really sad knowing he's going to miss more time in the ring. Let's hope he can get back into the ring one day although at this point nobody really knows. That was a legit sad moment even though the crowd was supportive of him.
(Commercial)
The announcers talked about Bryan's situation with Booker saying it's scary when you don't know what your future holds.
The New Day walked out to insult the local crowd like usual. They mentioned not giving Pete Rose a second change, which is relevant in Cincinnati where Rose is a baseball legend. Yes, he's also a WWE Hall of Famer. New Day said at Payback it's a 2/3 Falls match against Kidd/Cesaro for the Tag Team Titles. That match will be awesome. Could be the match of the night.
Cesaro (w/Tyson Kidd & Natalya) vs. Big E (w/Kofi Kingston & Xavier Woods)
Big slam by Cesaro as JBL was ranting about the NFL. Cesaro to the top and he hit a cross body block for two. Cesaro clothesline sent Big E over the top to the floor. It's time for the vintage floor to commercial break.
(Commercial)
Big E was in control, but Cesaro was able to hit a slam. Big E hit a belly to belly side slam and then missed a big splash. Big E with a one armed slam for a two count. Woods is hilarious with his overreactions outside the ring. Another nearfall for Big E. Cesaro came back with an uppercut and then a springboard uppercut that knocked Big E down. Two German Suplexes and then he powered Big E up with an overhead slam. That was close to dropping Big E on his head, but he's okay. Running uppercut shots by Cesaro. There were three of them. Cesaro wanted a Swing, Kidd knocked Kingston off the apron and then Woods knocked Kidd down. Cole got Kingston and Woods mixed up when he said their names. Cesaro hooked the arm of Big E, then got a creative rollup and that was enough for the win after 9 minutes.
Winner by pinfall: Cesaro
Analysis: ** It's no surprise that Cesaro did several moves during the match that made us say "wow" because he's a special talent. I liked the finish with the unique pinfall because he tied up Big E's arms and pinned him that way rather than a traditional way. The win by Cesaro gives his team some momentum going into Payback although I think The New Day will retain the titles.
The Payback Kickoff Match is official: AxelMania & Macho Mandow vs. The Ascension.
It was also announced by Michael Cole that there's a WWE Network exclusive on May 31 with the Elimination Chamber PPV coming back. It's in Corpus Christi, Texas.
Analysis: That's pretty random like King of the Ring was. It's a free month for new subscribers, so that's likely why they are doing it. The negative of it is that there's only two weeks of build going into it. I don't mind. More wrestling is good for the consumer. It's apparently a 3 hour show and WWE.com notes that there will IC Title and Tag Title matches inside the Elimination Chamber. Maybe other matches in the Chamber as well.
(Commercial)
This Friday on Smackdown it's Roman Reigns vs. Kane where there must be a winner by pinfall or submission.
The Prime Time Players (Titus O'Neil and Darren Young) did a promo mocking the New Age Outlaws. They said they weren't mocking them. They were paying tribute to them. Then O'Neil did a New Age Outlaws like promo saying they were Mr. No Days Off Darren Young and the Real Deal Titus O'Neil. Young adjusted the promo to say they had three words for us: "Millions of Dollars." They did their dance.
Analysis: I like these guys, but they haven't been in too many matches since re-forming as a team. They'll need to do that in order to win the crowd over.
Bray Wyatt made his entrance in the arena. Wyatt did a promo about fear. He spoke about how Ryback must be an inspiration to each and every one of you with some fans chanting "Feed Me More" for Ryback. He said Ryback shattered his ankle in a million pieces and the doctor said he wasn't sure Ryback could compete again, but "The Ryback" fights through his injury doing what he loves again. Wyatt said that Ryback has gone toe to toe with fate and won, but he has never seen anything like the new Face of Fear before. He said Ryback might be wondering why him. The answer is simple: "He was in my way." Wyatt said that the nightmares they just don't stop and sometimes the bad guy wins. He got on his knees to pose, but Ryback interrupted him.
Ryback marched down to the ring. Ryback nailed Wyatt with a Spinebuster and clothesline. Wyatt left up the ramp while Ryback led the crowd in "Feed Me More" chants to end the segment.
Analysis: They will likely have a match at Payback. Good to see Ryback get the advantage in this feud because it has been dominated by Wyatt for much of their interaction. Wyatt's promo was very good like usual. I like the line about the bad guy winning. Ryback was all business. I think Wyatt will win their feud, but I'd be fine if they had a few matches just to see what they can do.
Main event up next.
(Commercial)
Orton entered first followed by Rollins, who was alone without his security team.
Randy Orton vs. Seth Rollins
This is not for Rollins' WWE Title. It's starting at 10:48pmET so they have plenty of time. Orton dominated the early part of the match. Orton hit a backbreaker on Rollins, but Rollins fought back by sending Orton face first into the middle turnbuckle. Rollins with a knee to the back sent Orton to the floor as we get a vintage floor to commercial break.
(Commercial)
Rollins was in control with a headlock and he was able to hit a modified neckbreaker. Forearm shot to the face by Rollins. Orton tripped up Rollins on the top rope, which set up the superplex. They exchanged punches in the middle of the ring, then Orton hit two clotheslines and Rollins stopped before the powerslam. Rollins jumped off the middle rope, so Orton hit the powerslam on him that way. Rollins hit a kick to the head and then a springboard knee attack to the head for a two count. Orton caught him in his arms and hit a T-Bone suplex. Rollins came back with an enziguiri kick to the head. Then he took out Orton with a suicide dive between the ropes. Rollins got a couple of nearfalls including one after a standing side kick to the face for two. Rollins did an Orton like tease, then wanted a Powerbomb, Orton countered and hit the DDT off the middle ropes to the cheers of the crowd. Orton urged the crowd on as he set up for the RKO. There's J&J security for the DQ finish after 15 minutes.
Winner by disqualification: Randy Orton
Analysis: *** These two have wrestled so many times that they are always going to have a really good match when they get time. Some of the spots I was able to write before they hit them because I've seen it before. It's still good to watch quality performers like these two. I don't love the DQ finish and I doubt you do too, but they weren't going to give away a clean finish here. It was pretty obvious how it was going to end.
Post match, Orton took care of J&J Security pretty easily. Rollins knocked down Orton with a forearm shot to the head. The crowd was chanting for Ambrose, but instead Kane made his way down to the ring.
Kane had a chair with him at ringside as we wondered who he might attack while Rollins, plus J&J stomped on Orton. Ambrose and Reigns showed up to toss J&J out of the ring. Rollins was stuck in the middle of Orton, Ambrose and Reigns. Ambrose hit Dirty Deeds on Rollins. Kane just looked on doing nothing. Ambrose picked up Rollins and Reigns hit a huge Spear to knock down Rollins. Ambrose and Reigns picked up Rollins, which led to Orton hitting the RKO on Rollins much to the delight of the crowd. Kane did nothing. Reigns hit a Spear on Orton and then Ambrose hit Dirty Deeds on Reigns. Kane still looked on at ringside.
Raw went off the air with Ambrose celebrating in the ring as the last man standing just like he was last week. The announcers plugged WWE Network showing Zayn vs. Owens for the NXT Title from February. Back live, Ambrose celebrated and the show ended at 11:10pmET.
Analysis: I figured they would go with something different for the finish, but instead they did something similar to last week with Ambrose looking strong at the end. Kane did nothing here. Most likely on Sunday he'll help Rollins because I doubt they would take the title off Rollins. They want to keep it on him for SummerSlam against Lesnar. That's the money match. WWE just has to get there first.
Three Stars of the Show
1. Neville
2. John Cena
3. Dean Ambrose
The Scoreboard
6 out of 10
Last week: 9
Last 5 Weeks: 9, 6, 5, 6, 4.5
2015 Average: 5.74
2015 High: 9 (May 4)
2015 Low: 4 (Feb 9)
Final Thoughts
I'm giving it a 6 out of 10. It's slightly above average thanks to some good in-ring action for most of the show and every feud was focused on. There weren't too many backstage segments either. During my morning edit I thought about bumping it to 6.5, but I'll leave it as is. Let's do some point form thoughts again to wrap it up.
– Once again John Cena's match is one of the longest and best matches on the show. I like his open challenges for that reason. When he loses I'll be happy for whoever wins, but seeing a guy like Neville have a competitive match with Cena makes fans believe in Neville more. That's good for everybody in WWE.
– Solid Orton vs. Rollins match in the main event. I didn't expect a clean finish. Ambrose standing tall was a bit of a surprise for the second week in a row. I figured somebody else would.
– I feel like the best program going into Payback is New Day vs. Kidd/Cesaro. I'm really glad they're having a 2/3 Falls match at Payback. It could be the best of the night. Harper and Rowan back together also means more depth in the tag division, which is needed.
– The Sandow/Axel thing is ridiculous, but I like both guys a lot so let's see how they do before complaining.
– Daniel Bryan's news made me legitimately sad. I wish we knew more about what's wrong with him and what his prognosis is, but at this point all we can do is wait it out. I hope for the best for him.
—-
That's all for this week. The Payback PPV Preview will be posted most likely on Friday or maybe Saturday. I'll write about the Payback PPV most likely live on Sunday night. It depends on the NBA Playoffs. If there's not a game seven or a big game that night then I'll opt for Payback live.
Check out my feature column archive that's exclusive to WhatCulture.
Thanks for reading.
John Canton –mrjohncanton@gmail.com
Twitter@johnreport