The John Report: The WWE Raw Deal 05/09/16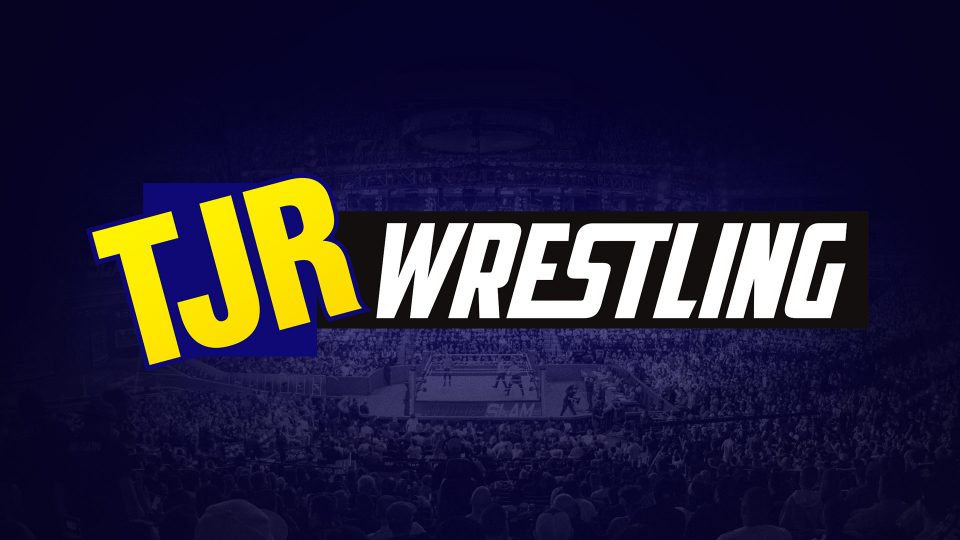 Live from Omaha, Nebraska this is the Raw Deal for episode #1198. Follow me on Twitter @johnreport.
A video package showed the issues from Raw between Roman Reigns, AJ Styles and their allies. On Raw, it was a win by Styles, Gallows & Anderson and then Reigns put Styles through a table. They did the match again on Smackdown with Reigns and The Usos winning, but that isn't shown.
The Raw intro video aired. If it's a "new era" can we get a new song? It's been four years with this song.
Later on Raw is a six man elimination tag match with Roman Reigns & The Usos against AJ Styles, Luke Gallows & Karl Anderson. They're calling AJ and friends "The Club" now.
The Highlight Reel
Chris Jericho made his entrance in his light up jacket as well as the scarf. He wasn't in his ring gear. A clip was shown of last week when Jericho hit Dean Ambrose in the back of the head with Mitch the plant.
Jericho said that his guest was supposed to be Ambrose, but he's not there and then he made up a bunch of injuries to explain Ambrose's absence. The crowd booed him for bragging. Jericho had a stool with the "remains" of Mitch the potted plant. He spoke about how Ambrose is in the same state as Mitch now because he was beat up. Jericho showed images from Twitter, Facebook and Tumblr with fans mourning the loss of Mitch. Jericho said that people liked Mitch because he was more interesting than Ambrose. Jericho said that Ambrose is a loser just like us.
Jericho said he's a legend, the superstar of all superstars, the Halley's comet of WWE that is a talent that comes around once every 76 years. Jericho said he's going to give us what we crave right now – the gift of Jericho. He posed in the ring. The music of Enzo and Cass played.
Here comes Colin Cassady aka Big Cass. Maybe they stopped calling him Colin Cassady since it said "Big Cass" as his display name.
Analysis: I expected an interruption. I wouldn't have guessed it would be him.
Jericho yelled at Cass for being in the ring with him. Cass mocked the gift of Jericho and said "how you doin'" to him. Cass said that Jericho was one of the greatest of all time, but Cass said that the new era isn't a cry for attention – it's a warning. Cass: "Consider this a warning – I have arrived." Cass told Jericho to get out of his way or Cass will run through him. Jericho told him to run to the hospital to check on his buddy "Enzo Annoying" who is in the same hospital ward as Dean Ambrose. Cass kept on saying "new era" by saying that in this era they stand and the fight. He wanted to fight Jericho right now.
When Jericho tried to talk about how he was the best in the world, Cass reminded him that he's seven feet tall "and you can't teach that." Jericho took off his coat and left the ring. The crowd booed.
Cass mocked him for running away. He said there's only one word to describe Jericho: "S-A-W-F-T!" The crowd chanted along with it. Jericho jumped on the apron, so Cass nailed him with a big boot to the face to knock him down.
Analysis: It looks like Cass has caught the eye of Vince McMahon, who of course loves the taller wrestlers. This reminds me of the Diesel push in 1994/95. I'm not saying he'll win the WWE Title soon, but once Vince really got behind him they pushed him hard. Being seven feet tall (he might be a couple inches shorter than that) is a huge advantage for Cass and it could mean a singles push for him sooner than a lot of us expected. It would suck for his partner Enzo because he got hurt and all of a sudden they are using Cass a lot more as a singles wrestler. I don't mind it because he's got a bright future like so many NXT talents. He was a singles wrestler before he was with Enzo although he never really connected with the crowd that well. Now he's doing much better in that regard. I'm interested to see how well he does or if things change when Enzo gets back in action after that bad concussion he suffered over a week ago. As for Jericho, he was at his heel best here. I enjoyed his promo a lot.
The announce team of Michael Cole, John Bradshaw Layfield and Byron Saxton welcomed us to the show. Later in the show it's Charlotte vs. Paige and Baron Corbin vs. Dolph Ziggler is up next.
(Commercial)
Chris Jericho was shown walking backstage. He walked up to Stephanie McMahon backstage and sucked up to her for being the smart one. Jericho said that they should work together to stop this "new era" stuff. Stephanie felt like Shane was doing the right thing. She put him in the main event against Big Cass and she did the S-A-W-F-T bit. Stephanie told him that he should try to drive a wedge between her and Shane. Then she did Jericho's "ever-eeeever" bit.
Analysis: They started the tease with Stephanie being nicer last week. It continues here. I think advertising Jericho vs. Cass in the main event is interesting, but also a bit of a risk because it's not a huge match. Casual viewers may not be interested in that.
Dolph Ziggler vs. Baron Corbin
They were really aggressive early on with Ziggler going after him on the floor, Corbin missed a boot and Ziggler hit a dropkick that sent Corbin over the barricade into the crowd. They went to break about two minutes into it.
(Commercial)
Ziggler made a comeback after the break with clotheslines, a neckbreaker and the elbow drop. It was noted that "Big Cass" was trending on Twitter. Corbin nailed a clothesline to the back of the head. Corbin connected with some punches that drew no reaction. Ziggler kicked him in the knee and nailed a Fameasser for two. Corbin hit his Deep Six spinning slam for a two count. That's a cool looking move that leads to a very basic bump. Ziggler went for some punches in the corner, Corbin dropped him head first on the turnbuckle and then Corbin hit the End of Days for the win after about nine minutes.
Winner by pinfall: Baron Corbin
Analysis: ** It was a solid TV match to put over Corbin. They told a pretty basic story with Corbin dominating at times, Ziggler coming close after his comeback and then Corbin was able to overpower him to get the win. It felt like the end of this rivalry although I guess they could continue it leading to another match at Extreme Rules. I just think there's no point in keeping it going.
Later on Raw it's Reigns/Usos vs. Styles, Gallows & Anderson.
(Commercial)
A clip aired from last week showing how Stephanie set up Charlotte vs. Natalya at Extreme Rules in a Submission match with Ric Flair banned from ringside.
Shane McMahon was on the phone sounding like he was saying goodnight to his kids. The Women's Champion Charlotte and Ric went up to him. Ric sucked up to him talking about Shane doing the "greatest move I've ever seen" at WrestleMania. Charlotte said it wasn't fair how Stephanie set up that Extreme Rules match. Shane told her that Stephanie's decision will stand and it also stands for tonight. Charlotte and Ric weren't happy about it, but they left.
Analysis: I like the idea that Charlotte has to prove she's good enough to win on her own.
AJ Styles, Karl Anderson and Luke Gallows were interviewed by Jojo. Styles mentioned last week on Raw, he was Powerbombed through a table. He said that last week he could have hit Reigns with a chair, but given the opportunity he wouldn't hesitate to hit him. Styles said that tonight on Raw, "The Club" is officially back together. They did the Bullet Club hand gesture and left.
Analysis: For those wondering, they can't use the Bullet Club name because WWE doesn't own it. They can't just buy it. It's being used in New Japan and Ring of Honor. I feel like "The Club" is going to be a temporary thing. When Finn Balor is on the main roster very soon (don't know when) I think it'll be Balor Club or Bulletproof Balor Club since they are selling shirts with that on it. I think Finn will be with Anderson and Gallows while Styles will be on his own. Long term anyway.
(Commercial)
House Of Hardcore Plug: On Saturday, I was in Niagara Falls, Ontario for a really good House of Hardcore event. The HOH brand is run by ECW/WWE legend Tommy Dreamer. The show was main evented by Bobby Roode and Eric Young, both of whom are likely going to be WWE bound in the very near future. It's not official yet, but it should be soon. Anyway, you can read all about my experience at the show right here. Thanks to Tommy and the crew for bring HOH to Canada. If they are in your area, please check them out.
With Goldust, Fandango, R-Truth and Tyler Breeze in the ring, my immediate reaction is a loud groan. I like the performers. This storyline is just bad.
Fandango (w/Goldust) vs. R-Truth (w/Tyler Breeze)
There was a shoulder block by Fandango and Truth came back with a hip toss. Cole even mentioned the R-Truth/Goldust skits for six months now. It's been five months actually and it's really annoying. Fandango dumped Truth to the floor. Fandango nailed a dropkick. Goldust danced on the apron with him. Breeze was on the apron, Truth accidentally knocked him off the apron, Truth ducked an attack and Truth hit the Little Jimmy (I think that's still his finisher name) for the win after about three minutes.
Winner by pinfall: R-Truth
Analysis: * The performers are doing their best to make it work, but it's a poor storyline. I don't know why they need five months to build to this Goldust/Truth team that is likely going to just be a veteran team that puts over other teams.
Shane and Stephanie were backstage with The Miz, Maryse, Kevin Owens and Cesaro there yelling. Stephanie set up a triple threat match for the IC Title at Extreme Rules. Sami Zayn walked into the picture. He said last week when he held the IC Title, we heard the people. Owens mentioned that he beat Zayn at Payback. Shane told Zayn he had to earn his spot. Zayn suggested he takes on The Miz and if he wins then the IC Title match at Extreme Rules becomes a Fatal Fourway. Shane and Stephanie agreed. Miz complained. Stephanie told him the match is made. The wrestlers left as Shane and Stephanie said they handled that pretty well.
Analysis: It was pretty obvious they were going in that direction. I know people complain about WWE stories lacking continuity, but in this case it all makes sense. Zayn did lose to Owens at Payback, so having to earn his IC Title shot makes sense.
(Commercial)
The lovely Natalya was on commentary for the next match. Cole asked if she quit at Payback and she said no. She called JBL delusional for thinking that she quit. She even plugged her cat 2Pawz on Instagram. That's funny.
Charlotte vs. Paige
This is not for the Women's Title, which usually means the champion is not going to win. Paige nailed a kick on the apron, then mocked the Flair strut and got a good ovation for that. Charlotte came back by ramming her back first into the side of the ring. Back in the ring, Charlotte nailed a big boot to the face for two. Paige came back with some kicks to the ribs, then a running knee in the corner and a running knee in the center of the ring for two. That second knee looked great. Paige with a standing side kick gets two. Huge chop by Charlotte knocked Paige down. They fought on the turnbuckle with Paige nailing a superplex with her standing on the middle rope. Charlotte got a couple of nearfalls. Paige with another kick to the head. When Paige went for the PTO submission, Charlotte grabbed the bottom rope to force the break. Charlotte sent Paige head first into the middle turnbuckle leading to a two count with Charlotte's feet on the ropes. Natalya left the announce table to stare at Charlotte. That led to Paige hitting a Fallaway Slam for a two count. Flair walked down to ringside to yell at Natalya. Charlotte hit a backbreaker on Paige. Shane McMahon's music hit as he walked down with referees to eject Flair from ringside. While all this was going on, Charlotte was yelling about it. Paige snuck up behind with…you guessed it…the ROLLUP OF DEATH~! for the win after 8 minutes.
Winner by pinfall: Paige
Analysis: **1/2 The ROLLUP OF DEATH~! strikes again. They really do seem to do it once per show and it happens a lot in women's matches. As for the result, that's typical WWE booking where the champion loses a non-title match. Knowing how WWE tends to book these things, they'll probably do this match again on Smackdown with Charlotte getting the win back. They made the most of their time. Paige was really on her game, which is no surprise because she hasn't been on TV much in the last couple of months, so she was likely excited to be back out there. Charlotte did a good job too. I think Charlotte retains at Extreme Rules. They did this finish to show that she needs Ric as a way to make people think that she'll lose at Extreme Rules, but at that show she'll find a way to win on her own.
Replay of Jericho's argument with Big Cass earlier leading to their match later. Also the six man tag later.
(Commercial)
Sami Zayn vs. The Miz (w/Maryse)
This is not for the Intercontinental Title held by The Miz. Thank you director for the shots of Maryse at ringside. Zayn nailed a couple of arm drags and then a pinfall attempt got two. Zayn with a kick to the head, then a headscissors takedown and Zayn wanted to do a dive, but Maryse pulled Miz away to save him. Miz went after Zayn on the floor, but Zayn came back with a moonsault off the guardrail to take him down. That was cool as the crowd chanted "Sami" for him. Zayn was really intense as he sent Miz into the barricade two times. Maryse yelled at Sami on the floor as the match went to break.
(Commercial)
Zayn was in control after the break until the Miz gave him a back body drop over the floor with Zayn's face hitting the steps at ringside. Owens and Cesaro were shown watching the match in different areas backstage. Miz nailed a boot to the face for two. Miz hit his snap DDT for two. Zayn hit a Michinoku Driver for a two count. Zayn slammed Miz and went up top. Miz avoided an attack, dropkick to the knee and a Figure Four Leglock by Miz. Nice sequence there. Zayn fought out of it. Zayn with a sunset flip, Miz fought out of it, sat on top and held the rope for a two count, but the ref saw it and made him break it. Zayn came back with an Exploder Suplex into the corner. Zayn nailed Miz with the Helluva Kick for the win after 13 minutes.
Winner by pinfall: Sami Zayn
Post match, Owens was shown looking upset about the win and Cesaro was watching as well without much of a reaction.
Analysis: ***1/4 That was a really good, competitive match that actually meant something since Zayn was fighting for an IC Title shot while Miz was fighting to prevent him from getting the shot. It bothers me that they would have two champions lose non-title matches back to back, but it's something we've gotten used to as WWE viewers. Zayn is so great at doing the little things right. Give Miz credit for being up for the challenge because Zayn is arguably the best worker in WWE and Miz showed he's very capable as well. I think Miz is performing at a really high level right now. The presence of Maryse helps because she adds to his cheap heat. It makes me happy to see Zayn featured this much. I think Miz might lose the title at Extreme Rules. I'm not sure who is going to beat him for it. Zayn would be a good choice, but Cesaro seems more likely.
Becky Lynch was interviewed by Renee Young. A clip was shown of Emma beating Lynch last week. Lynch spoke about how Emma poked her in the eye last week on purpose. Lynch said she's going to give her an Lass Kicking. Emma showed up and told her she needs eyes in the back of her head. Dana Brooke nailed Lynch from behind. Emma punched her. Brooke said "Emma and Dana are here and playtime is over." Brooke tapped Lynch on the head. The heels left while Lynch was selling the attack.
Analysis: I liked the Emma and Dana pairing in NXT. They didn't have one of them win the Women's Title there, but they developed a nice chemistry as a heel pairing. Since there aren't really women's groups around anymore, it's okay to put them on the main roster. Problem is WWE doesn't do a great job of booking more than one women's feud at a time. I assume this was done to have Sasha Banks come to Lynch's aid because Banks hasn't been featured enough since WrestleMania. As for Brooke on the main roster, I'm okay with it. She may not be as experienced or as ready as some there (like Bayley or Asuka), but it's about filling a role. Plus, she's got a bodybuilder's physique and we know Vince/Hunter love people like that. Of course she's going to get a shot.
(Commercial)
A video was shown of Darren Young talking about how he needed a guiding light. Then he introduced us to his life coach. Backlund said he will be his wrestling coach. Young said he has that covered and Backlund told him that wrestling is life. Backlund said we'll "make Darren Young great again."
Analysis: Same thing that aired on Smackdown last week. Sure it's silly, but at least it's something for Young to do. I think he has potential. The "make Darren Young great again" is takeoff of Donald Trump's "Make America Great Again" campaign slogan. In this case, WWE is saying that about their openly gay wrestler. I'm sure that will raise some eyebrows.
There was a video of Xavier Woods, Big E, Kofi Kingston & Sasha Banks on the set of his Xavier's video game show Up Up Down Down. Dolph Ziggler was there. A pizza was delivered. They all grabbed some and Dolph was left with the last piece, but Big E took it away.
Analysis: It was just a commercial designed to be a part of the show.
Zack Ryder was shown talking to Shane McMahon backstage saying he wants an opportunity. Kevin Owens showed up to complain, so Shane said that Owens is like a fungus. Owens talked about how the new era seems to be about people begging for title shots like Zack. Ryder spoke about how he won the IC Title at WrestleMania, so he should be in the Fourway match at Extreme Rules. Owens wondered why Ryder was even there. Shane put Ryder in a match with Owens and if Ryder wins, he's in the IC Title match at Extreme Rules instead of Owens.
Analysis: That was fine. It's nice of WWE to remember that Ryder exists. Shane's "fungus" line was pretty good.
Roman Reigns was in the locker room with The Usos when Tom Phillips showed up to ask some questions. Roman talked about sending a message to The Club and The Usos said they are family. Reigns said that tonight they eliminate Gallows, they eliminate Anderson and then he'll eliminate AJ Styles.
Analysis: They make a good point. Not only are they cousins, but Roman is extremely close with The Usos. He's three months older than them. They'll be 31 this year.
Sin Cara made his entrance with his partner Kalisto by his side.
(Commercial)
Lana introduced Rusev. It's Kalisto vs. Rusev for the US Title at Extreme Rules.
Rusev (w/Lana) vs. Sin Cara (w/Kalisto)
Rusev nailed a suplex on Cara and then another one. Rusev with a bearhug to wear Sin Cara down. Rusev nailed a fallaway slam followed by a long stare at Kalisto at ringside. Sin Cara nailed him with boots to stun him and then Cara hit a Tornado DDT off the ropes. Springboard cross body by Sin Cara. Rusev caught him. Sin Cara hit a moonsault off the second rope. Rusev rolled to the floor, so Sin Cara nailed a suicide dive to take him out on the floor. Rusev with a superkick knocked him down. Kalisto was on the apron, Rusev yelled at him. Lana was on the apron for some reason, so Kalisto kicked Rusev in the head and Cara did the ROLLUP OF DEATH~! for the win after four minutes.
Winner by pinfall: Sin Cara
Post match, Rusev had a shocked look on his face.
Analysis: *1/2 It was a short match with a surprising finish because I didn't think they would book Rusev to lose to a guy at Sin Cara's level. Another ROLLUP OF DEATH~! finish? Are they going to do them every hour now? I don't really get why they would have Rusev lose when they should be trying to build him up as a credible threat to Kalisto. Instead, he's getting pinned in under four minutes. Bizarre. They'll probably do the match again on Smackdown or next week's Raw with Rusev getting the win. I think this will lead to Rusev winning the US Title at Extreme Rules.
The six-man elimination tag is next.
(Commercial)
TJRWrestling Podcast: Check out the TJRWrestling podcast hosted by my buddy Rey and me with new episodes going up every week (usually on Thursdays) right here on Podbean and also on iTunes if you search for us with "John Canton" or "TJRWrestling" as the search terms. Thanks for the support!
Another Puerto Rico video featuring Primo and Epico. They are going to be called "The Shining Stars" with their arrival next week.
Analysis: Are we supposed to be pretend like they are new? Let me know, WWE. I assume they are using the names Primo and Epico again.
Gallows and Anderson made their entrance to their song. They were followed by AJ Styles, who received a big ovation. The Usos made their entrance with Reigns to Roman's song. The graphic reminded us it's Reigns vs. Styles for the WWE Title at Extreme Rules in an Extreme Rules match.
Six Man Elimination Tag: AJ Styles, Luke Gallows & Karl Anderson vs. Roman Reigns, Jimmy & Jey Uso
Anderson took some punishment early, but then he brought in Gallows against Jimmy with a running body attack. Styles went after Jimmy with a corner clothesline. Jey was aggressive against Anderson with a snap powerslam. Anderson avoided a corner attack, he shoved Jey into the ropes, Gallows nailed an uppercut punch and Anderson did the ROLLUP OF DEATH~! with tights on Jey to eliminate him.
Jey Uso eliminated by Karl Anderson
Analysis: That's the third ROLLUP OF DEATH~! on this show although at least there was a tights grab here.
Reigns faced off with Styles as the crowd cheered, but then Gallows tagged himself in. Reigns nailed a Superman Punch on Anderson and Styles to knock them down. Jimmy with a cross body block on Gallows gets two. Jimmy with an enziguri kick followed by the running butt splash in the corner. Gallows back to his feet with a boot to the face. Jimmy with an inside cradle on Anderson eliminated him. At least it was different than the rollup.
Karl Anderson eliminated by Jimmy Uso
(Commercial)
Back from break, it's down to 2 to 1 because during the break, Styles pinned Jimmy with a Phenomenal Forearm.
Jimmy Uso eliminated by AJ Styles
Analysis: It's pretty rare to see an elimination during the break, but I don't mind it. Doing different things is cool.
Styles worked over Reigns with punches. Then Gallows got in there as Reigns got his boot up to slow him down. Reigns with an uppercut punch, Gallows punched him back and Reigns nailed a Superman Punch. Reigns covered him for the elimination.
Luke Gallows eliminated by Roman Reigns
Analysis: I can't remember the last time he got a pin with the Superman Punch. That was a bit of a surprise.
Styles was intense as he attacked Reigns with a lot of aggression including a Pele Kick that stunned Reigns. Styles did a slingshot over the top rope leading to a forearm smash on Reigns outside the ring. Styles cleared off the announce table. Reigns tossed Styles over the announce table, which led to Styles landing on the leather chairs. The ref wasn't even counnting in the ring. Anderson showed up at ringside to attack Reigns with a chair to the back. That led to the disqualification. The match went 12 minutes.
Winners by disqualification: Roman Reigns & The Usos
Analysis: **3/4 That was a lot of fun. I enjoyed most of the eliminations and then the intensity that Styles brought when he was in there with Reigns. In terms of the finish, WWE needs to do a better job of trying to book better endings. They could have had the referee call it a no contest due to the brawling on the floor and then have Anderson attack. I get why they did it this way because it's Anderson doing a cheap shot to get heat. I just think it would have been better if they said no contest or double countout.
The Usos showed up at ringside to go after Anderson and Gallows. They went into the ring where Anderson and Gallows won that battle. They tossed both Usos out of the ring. Reigns hit a Spear on Gallows. Then Reigns hit a Spear on Anderson. Styles was back in the ring with a kick to Reigns. Styles set up for the Styles Clash on the chair, but Reigns backed out of it. With Styles on the apron, they had a staredown. The crowd was cheering. Reigns looked at the chair and put it down at the feet of Styles. There were dueling chants for them "AJ Styles/Roman Reigns" as Styles kicked the chair back to him. Styles went for a springboard attack, Reigns ducked it, picked up the chair and Styles slid to the floor. They had a staredown.
Analysis: Excellent segment. I've enjoyed all of their non-wrestling sequences in the last few weeks in the build up to Payback and on Raw/Smackdown episodes since then. Styles has looked like he's a huge star while Reigns has done an awesome job of fighting back week after week. The crowd really bought into it with their chants too. It was the loudest reactions of the show. Give WWE a lot of credit for doing an outstanding job of building up this Reigns/Styles match because it has the chance to be special. With weapons like chairs in play, they are going to do (pardon the pun) some phenomenal things.
(Commercial)
Replays aired of previous match and post match interaction.
Kevin Owens vs. Zack Ryder
Owens with one of his dreaded headlocks early followed by the running senton. Owens dumped him to the floor. Ryder with a backdrop on the floor. Ryder nailed a missile dropkick for a two count. There was no crowd reaction for it. Owens with a clothesline to the back. Ryder came back with a two count. Owens missed his corner cannonball attack. He sat in the corner, so Ryder went for his Broski Boot except that Owens went to the floor. Ryder hit him with a forearm followed by the Broski Boot on the floor. Back in the ring, Ryder hit a flying elbow drop off the top rope for two. That drew a mild reaction. Owens with a stun gun on the top rope, then a superkick and Owens hit the Popup Powerbomb for the win after four minutes.
Winner by pinfall: Kevin Owens
Analysis: ** It was a competitive match where the winner wasn't in doubt. At least they did a good job of setting up a reason for the match because if Ryder won he would have been put in the fourway instead of Owens. Is it that hard to have every match mean something? No. A little bit of effort and it makes sense.
Now it's official again for Extreme Rules: The Miz defends the IC Title against Kevin Owens, Cesaro and Sami Zayn. I'm leaning towards a Cesaro win now.
A replay aired of Enzo Amore's brutal concussion at Payback eight days earlier.
Big Cass was interviewed by Renee Young. She called him a "member of the new era" of WWE. They are really annoying with this "new era" thing. Cass said he's doing this in honor of his partner Enzo. Cass said in honor of Enzo "bada boom, I'll be the only guy left in the room." Then he looked at Renee: "How you doin'?" Good crowd reaction for it.
Analysis: There's no denying that Big Cass is likable. He's playing to the crowd, he's fighting for his injured partner and he's going against a top heel like Jericho.
(Commercial)
The Tag Team Champions The New Day were in the ring. Congrats to Kofi Kingston on the birth of his second son. They mocked the Vaudevillains name. Xavier Woods said that they will use the extreme power of the Booty O's with Kofi holding up a Booty O cereal. Woods sang "Our Booty O it's the last one from Mania" as Big E said the Vaudevillains don't appreciate a good booty-o. Big E said that the Vaudevillains are from an era that wasn't good for them – an era for smartphones. That was clever. Then they did their "New Day Rocks" routine.
Analysis: As always, they find ways to entertain. I liked their heel promos more, but this was fine.
The Dudley Boyz made their entrance for a match with New Day after the break.
(Commercial)
Kofi Kingston & Big E (w/Xavier Woods) vs. The Dudley Boyz
This is not for the tag team titles. It started during the break with Bubba whipping Kofi hard into the turnbuckle. Bubba was doing some booty shaking to taunt the champs, but Kofi came back with a dropkick. Big E hit a running splash on Bubba for a two count. D-Von put a chinlock on Kofi. Big E tagged in, took down D-Von and hit a belly to belly on Bubba. It's unicorn stampede time by the champs complete with Woods blowing on that trombone of his. As that happened, Aiden English and Simon Gotch attacked Woods. Bubba took out Big E outside the ring. Back in the ring, D-Von nailed a huge clothesline with Kingston taking a flip bump to make it more impressive. D-Von covered for the win after five minutes.
Winners by pinfall: The Dudley Boyz
Analysis: *3/4 It was a very average tag match. I figured they might put New Day over to give them more momentum as champs, but then the Vaudevillains showed up to cost them. It also followed a familiar pattern because the champions lost just like other champions lost on this show. A clothesline finish? A bit weird, but at least Kofi sold it well.
Post match, Gotch hit his uppercut shot to Kingston followed by English with the neckbreaker. It's called the Whirling Dervish. The Vaudevillains posed in the ring and then went up the ramp with all three New Days looking on in the ring.
Analysis: Good cheap attack by The Vaudevillains. I doubt they beat The New Day for the Tag Team Titles at Extreme Rules, but segments like that are effective in terms of making them look credible.
(Commercial)
This week on Smackdown it's Roman Reigns vs. Luke Gallows, Cesaro & Zayn vs. Owens & Miz (feels like I've reviewed that recently) and there's also that Goldust/Fandango vs. Tyler Breeze/R-Truth match they mentioned earlier.
Big Cass entered first. Like I alluded to earlier, it looks like they have dumped the Colin Cassady name for him. Just call him Big Cass now.
Chris Jericho was on the stage doing his entrance. However, somebody attacked him. He put on Jericho's light up jacket and backed his way down to the ring. The lights came on to reveal the jacket thief…Dean Ambrose.
Ambrose stared at Jericho from inside the ring while he wore Jericho's jacket. Jericho was yelling at him to take off the jacket. Ambrose was playing with the lights on the jacket. Jericho was yelling about how the jacket costs $15,000. Ambrose ripped apart the inside the jacket. Jericho was freaking out. Ambrose yanked out a cord that was in the jacket.
Jericho went into the ring. He went after Ambrose. Jericho was able to win that battle briefly as he got his hands on the jacket. Jericho yelled at Ambrose for being an idiot. Big Cass confronted Jericho outside the ring, so Jericho slapped him in the face. Cass tossed Jericho into the barricade and then sent him into the ring. Ambrose hit the Dirty Deeds DDT while Cass tossed the jacket back in.
Ambrose stomped on the electrical part of the jacket that was used to light it up. Ambrose had scissors to cut up the jacket some more. There were more wires in there. Cole: "We know what Mitch the plant meant to Ambrose." Okay then. Great insight. Ambrose ripped up the jacket into tiny pieces. Jericho was upset.
Analysis: The feud continues on likely leading to a match at Extreme Rules as well. I'm not that surprised that WWE decided against doing the Cass/Jericho match because they likely want to build up Cass some more. We can probably pencil in Cass vs. Jericho on Smackdown or more likely next week's Raw as well.
Shane and Stephanie were in their office backstage. She commented that the jacket was $15,000. Shane said he thought they co-existed pretty well. Stephanie thanked him for giving her a chance to prove herself. She joked that maybe they can star on the next episode of Ride Along and he said maybe she has gone too far. Shane looked at his phone to say he had to take a call. She stared at the pic of a young Shane with Vince that was framed.
Analysis: It's probably leading to something where she's pretending to be nice and she'll become evil again soon. Having them co-exit would be pretty boring in the long term.
Back to the ringside area, Ambrose was back up the ramp while Jericho was freaking out. Jericho was yelling about how the jacket cost $15,000. He called Ambrose an idiot. That's how Raw ended.
Analysis: Does this mean I'm going to be asked if there will be a video package in honor of Jericho's jacket next week? Too soon?
Three Stars of the Show
1. Sami Zayn
2. AJ Styles
3. Chris Jericho
The Scoreboard
6 out of 10
Last week: 5
2016 Average: 5.74
Last 5 Weeks: 5, 5, 6.5, 9, 6
2016 High: 9 (April 11)
2016 Low: 4 (Feb. 29/Mar. 21)
Final Thoughts
I'm giving it a 6 out of 10. It was slightly above average because I thought they did a better job of giving reasons to set up matches.
My interest in Reigns vs. Styles II is very high right now. It's not even about who is going to win. It's more about how it's going to go down. I'm just pumped up that there's an intriguing WWE Title feud right now. That's supposed to be the best feud in the company and right now it's clearly the best.
If you would have told me that Raw would end over the destruction of a jacket I would have said that's stupid and in some ways it was, but the crowd reaction showed that they are really behind Ambrose in this angle with Jericho.
I don't mind seeing a guy like Big Cass being in the spotlight a bit more. Is he ready for it in terms of in-ring action? I'm not sure. That's going to be up to him to prove it. Lots of pressure on him now. As long as they take their time with it he should be okay. Let him work with a veteran like Jericho at live events so he can pick up some things.
In terms of booking decisions, it's the same stuff they do all the time. Three champions had non-title matches and of course they all lost. They don't really know how to book champions in a strong way anymore because they repeat the same finishes.
Speaking of finishes, what's with all the ROLLUP OF DEATH~! finishes? It feels like they are doing them more than ever. Three in one show including the tights. Let the talent use finishing moves more or do something else to end a match. Enough already!
Here's the lineup for Extreme Rules at this point:
Extreme Rules Match for the WWE World Heavyweight Title: Roman Reigns vs. AJ Styles
Fatal 4 Way for the WWE United States Title: The Miz vs. Cesaro vs. Sami Zayn vs. Kevin Owens
Submission Match for the WWE Women's Title: Charlotte vs. Natalya (Ric Flair is banned from ringside)
WWE United States Title Match: Kalisto vs. Rusev
WWE Tag Team Title Match: The New Day vs. The Vaudevillains
Look for Jericho vs. Ambrose to be added with a stipulation as well. That's six matches with another two or three likely to be added. I like the lineup. Could be the PPV of the year so far.
Lastly, if you did a shot every time they said "new era" you probably would have passed out. That's WWE. Once they get some new phrase they like, they drive it home relentlessly.
—
Thanks for reading. Go Toronto Raptors. Go Toronto Blue Jays.
John Canton – mrjohncanton@gmail.com
Twitter @johnreport