The John Report: The WWE Raw Deal 05/04/15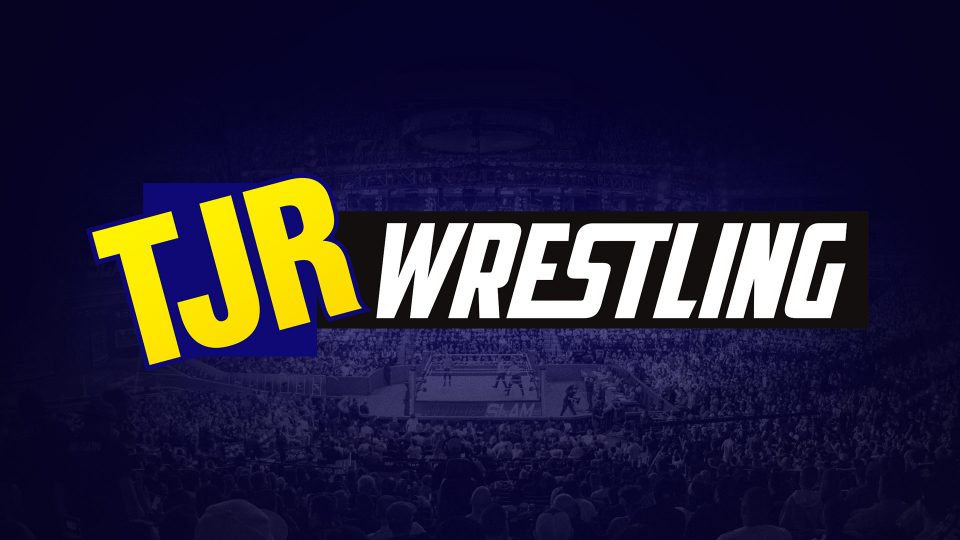 Live from Montreal, Quebec this is the Raw Deal for episode #1144. Follow me on Twitter @johnreport.
Randy Orton entered the arena at the start of the show wearing his shirt and his ring gear. The announce team of Michael Cole, Booker T and John Bradshaw Layfield welcomed us to the show.
Hey Look Here's A Show Opening Promo
Orton said Payback is a fitting name for the PPV because he's going to payback Seth Rollins. He said nobody is going to stop him, so here comes Roman Reigns.
Reigns said if anybody is going to get payback on Rollins it's him. The fans were chanting "RKO" while Reigns was trying to speak. Reigns told Orton if he comes near him he won't be standing. Orton reminded him that he's a 12 time World Heavyweight Champion and he's been in 12 WrestleManias while telling Reigns he's only been in three WrestleManias as well as zero World Title reigns. Roman reminded Orton that he beat him at SummerSlam.
The New Day showed up on the ramp to do a promo. That was a bit of a surprise. Orton did a little dance when they showed up. It was just the upper body, but it counts. Woods bragged about how they were the only ones that had titles out there. Fans were chanting "New Day sucks" before Kofi Kingston could really get going with his promo. Kingston said don't worry about their prior failures because today is a new day. Big E said that not only does Seth Rollins have Randy's number, he has it on speed dial. They told them that they had the opportunity to change all that and do something positive, which is clapping with The New Day. They did their clap and the fans chanted "New Day Sucks" for that. Big E told them they're going to take on the WWE Tag Team Champions in a 3 on 2 match, which was ordered by Kane. The match is going to happen now.
Analysis: It was a 10 minute opening promo to start the show, so it's a bit shorter than the usual. I was waiting for The Authority to interrupt and instead we got The New Day, which is cool because they're great. The Orton/Reigns stuff was pretty typical of confident babyfaces. I'm a big fan of The New Day as heels, so I'm glad they are being pushed into a bigger role this week. A 3 on 2 match is fine with me.
(Commercial)
Randy Orton & Roman Reigns vs. Xavier Woods, Big E & Kofi Kingston
The tag titles aren't on the line in a 3 on 2 match obviously. Orton and Reigns worked as a team against Woods in the early going. Fans were chanting "New Day sucks" as Kingston distracted Orton, Big E got the tag and hit a belly to belly suplex. This led to the portion of the match where the heels worked over Orton in their corner. Orton nailed an uppercut, but Woods hit a perfect dropkick to knock him down. They went to commercial four minutes into the match.
(Commercial)
Back from break, the heels had Reigns isolated in their corner. Big E hit a belly to belly suplex on Reigns followed by some evil clapping to taunt him. Another Big E suplex as Cole called him "Langston" even though they dropped that part of the name last year. Woods hit an elbow drop on Reigns for two. Woods had Reigns in a headlock, then Reigns tossed him away and Reigns hit a clothesline.
Orton received the hot tag and hit clotheslines on Kingston, who ended up catching Orton with a kick, but Orton nailed him with a powerslam. Big E with the save. Reigns nailed Big E with a Superman Punch. Kingston kicked Reigns while Orton tossed Woods to the floor. Orton hit a DDT off the middle ropes to a huge ovation. The crowd was on fire. Orton with a RKO on Woods, who wasn't legal. Reigns went for a Spear, Kingston moved, Reigns nailed Orton with the Spear and Kingston covered Orton for the pin. The match went 13 minutes.
Winners by pinfall: The New Day
Analysis: **3/4 Good match. The finish really worked too. Big win for The New Day even in a match where they have a 3 on 2 advantage. That finish was one of the two options because any time the two babyfaces team together leading to a triple threat that kind of finish is possibility. It's nice to see the Tag Team Champions booked to win in a match like that too. Sometimes we see them lose in that kind of setting and that makes them look bad. It's better that they did it this way. Reigns and Orton are both babyfaces, but that doesn't mean they always have to get along. We've seen so many triple threat matches with that kind of booking. It is simple and it works.
Post match, Orton was in pain in the ring while Reigns was walking around looking upset. Kane showed up in a suit. He did a promo talking about how there's no shame in losing to the WWE Tag Team Champions. He said that their evening isn't ending right now. Kane booked a match with Orton taking on Reigns because that's what is best for business.
Analysis: Typical of Raw with no main event announced, so they set it up during the show.
Kane was shown walking backstage. The New Day were yelling about how they told Kane they would do it. Kane walked up to Seth Rollins with J&J Security at his side. Rollins told Kane that he's the spoiled rotten kid that has been bad all year long and is acting nice just before Christmas to please Santa Claus. Kane said when he was a kid he wanted to fry Santa's chestnuts. Kane told Rollins that he can't allow him to do nothing. He mentioned that last week's main event on Smackdown was marred by interference, so there will be a rematch with Rollins taking on Ambrose and J&J Security is banned from ringside. Rollins said they weren't the outside interference, Kane was. Rollins said Ambrose can't beat him and Ambrose is just going to try to hurt him. Kane told Rollins not to say anything else or he would make it unfair for him. Rollins left angrily.
Analysis: It took a while to get to the point, but they got the point in setting up Rollins vs. Ambrose. Their Smackdown match was really good. Hopefully they get 15 minutes again. The babyface turn of Kane continues.
(Commercial)
Ryback Interview In Ring
Renee Young was in the ring for an interview and she called out Ryback, who was wearing a Ryback shirt as well as black pants. Clips aired of Bray Wyatt attacking Ryback last week. Ryback said he had no idea why Wyatt attacked him and Ryback said he was no stranger to facing fear. Fans were chanting "Goldberg" so Ryback said he loves the fans and that if he ignores it they'll keep doing it. Fans chanted "Feed Me More" at him. Ryback spoke about breaking his ankle in three places and doctors told him he would never wrestle again. He said he takes fear, he takes negativity, he eats it and he turns it into positives. He talked about how he has a hunger for this and led the crowd in more "Feed Me More" chants. Ryback told Wyatt he has his attention and he never scares. "Bray Wyatt – talking time is done. It's feeding time."
The usual Bray Wyatt graphic flashed on the screen. Wyatt was on the screen. He told Ryback he's nothing more than a scared little boy. He said it's the fear that molds us all and we fear the unknown, which causes us to pledge our allegiance to these higher powers. Wyatt ended it by telling Ryback to run. Commercial time.
Analysis: It was nice to see Ryback get some promo time although it sounded like he repeated himself a couple of times and was nervous a bit, but he got his point across well enough. Telling Wyatt that he's not scared of him is what the fans wanted to hear, so that part of it was good. The delivery could have been better. Wyatt's promo was the usual promo that was less than a minute although at least it's not vague now because he was speaking to Ryback. I assume this is a match at Payback with Wyatt getting the win.
(Commercial)
There was a commercial about the Special Olympics.
Tyson Kidd & Cesaro (w/Natalya) vs. The Ascension
The Ascension did a promo before the match calling themselves the greatest tag team of the future. The Ascension attacked before the bell. Clothesline by Konnor on Kidd as the heels worked him over. Viktor hit a slam on Kidd. Natalya rallied the fans to cheer for Tyson as Konnor hit a suplex. Viktor hit a flying kick off the middle rope for two as Cesaro got the save. Hot tag to Cesaro, who was on fire with a series of uppercuts on Viktor. It was about eight in a row and then a clothesline for two. Gutwrench suplex by Cesaro. Konnor ran in, but Cesaro sent him out of the ring with a clothesline. Kidd hit a somersault dive to take out Konnor. Cesaro did the Swing and Kidd tagged in, then hit the dropkick and that was enough for the win after five minutes.
Winners by pinfall: Tyson Kidd & Cesaro
Analysis: ** Cesaro's offense with the uppercut shots was amazing. The crowd was absolutely on fire for it. I don't mind that they got the pinfall with the dropkick after the Swing. It's a cool looking move, so they might as well use it to get a pinfall once in a while. The goal of this match was to establish Kidd/Cesaro as a face team since they turned a few weeks ago without doing anything. The crowd loved them, so it worked.
Rollins was walking backstage. Renee Young wanted an interview and asked Rollins what he thought about having a match. He said there was no point in having the match and that Kane is a moron.
(Commercial)
Dean Ambrose made his entrance. Seth Rollins showed up for the match alone. Kane appeared on the stage to announce that if Ambrose wins then he's a part of the main event of Payback and it becomes a Fatal 4-Way match instead of a triple threat. Rollins complained about it by saying Canada doesn't matter, Ambrose said he liked it and Kane said it's official.
Dean Ambrose vs. Seth Rollins
This is not for Seth's WWE Title. Ambrose was really aggressive early on as he hit a huge clothesline on Rollins outside the ring. In the ring, Ambrose controlled the action with elbow drops while the announcers were bickering about everything going on. Rollins came back with some offense, but Ambrose regained control thanks to a big chop. Rollins hit a knee attack, then a knee drop to the face and a chinlock. Fans were chanting "you sold out" at Rollins. Ambrose hit a back body drop over the top to the floor. It's time for the vintage floor to commercial break.
(Commercial)
Back to the action and Rollins was in control with a chinlock. The fans were chanting for Ambrose. Rollins sent Ambrose face first into the middle turnbuckle. Rollins charged in, Ambrose hit a boot to the face and then a Tornado DDT out of the corner. Ambrose hit some punches, then a clothesline and a running bulldog. Ambrose went to the top, but Rollins moved. Ambrose hit a suicide dive outside the ring to send Rollins into the barricade. Back in the ring, Ambrose picked up Rollins with a face first slam. Fans were chanting "this is awesome" as Ambrose got a two count. To the top, Ambrose hit the flying elbow for a two count. Fans were chanting "ole ole ole" and Ambrose was dancing a little bit. Rollins came back with a kick to the face followed by a springboard knee to the face. That was enough for a two count for Rollins. After some trash talk from Rollins, Ambrose slopped him and Rollins hit a standing side kick for two. Rollins went for his Powerbomb, but Ambrose fought out of it and hit a knee to the gut followed by a clothesline over the top. Another "this is awesome" chant as they fought outside the ring and Rollins hit a powerbomb into the barricade outside the ring. Ambrose got back into the ring before the count of ten.
Rollins stomped away in the corner. He hit a forearm smash, but Ambrose came back with a forearm shot of his own. Rollins with a kick to the head. Ambrose hit a massive clothesline that Rollins sold by doing a flip and Rollins landed on his head. Ouch. J&J Security ran out even though they were banned. They tried to interfere, but they failed and Ambrose did the ROLLUP OF DEATH for the win after 18 minutes. What a match! Crowd went wild for the win as Ambrose ran up the ramp celebrating the victory.
Winner by pinfall: Dean Ambrose
Analysis: ****1/4 That's the best WWE TV match this year. I think my highest rating was ***1/2 before that. This one was over four stars for me. No surprise given the competitors and the fact that they were given nearly 20 minutes of TV time. That doesn't happen often, so it was nice to see them make the most of it. Rollins losing clean isn't that great, but he's a heel champion and is probably going to retain at Payback. He has lost tag matches on both Raw (last week) and Smackdown (two weeks ago) too. As far as the work in the match, it was exceptional. There were a lot of tremendous nearfalls although neither man was able to hit their finisher. It just shows how far they have come as main event performers that can have amazing matches for years to come. What that win means also is it's now a four way at Payback with Rollins vs. Reigns vs. Ambrose vs. Orton, so it's the first time the three Shield guys are against each other in a match like that. They have been in tags, but it's the first time in a setting like that. I thought they would save that kind of thing for a SummerSlam or WrestleMania. I guess Orton being in there keeps it different than a triple threat.
Orton vs. Reigns later.
(Commercial)
There were replays of the great Ambrose vs. Rollins match that just aired leading to a graphic that showed the new WWE Title match at Payback.
Seth Rollins went up to Kane in the office. J&J tried to hold Seth back. Kane said this was all about making Seth better and that overcoming adversity will make Seth the champion they all want him to be. Kane told him there's no reason to worry because he had a plan. Seth was angry as Kane left.
Analysis: It's understandable that Rollins is mad that it will be harder for him to retain the WWE Title at Payback. Kane re-assuring him that he has a plan is a good way to keep fans tuned in to see what's to come.
Lana was interviewed by Byron Saxton. He asked her what it's like to receive a positive reaction from the fans. She said she didn't know what he means. Fandango showed up to tell her she has to accept the support of the WWE Universe and told her to watch this. Rusev showed up, yelled at her and that ended the interview. Rusev vs. Fandango is next.
Analysis: The ongoing story where Rusev won't let Lana soak in the cheers from the fans continues. She's going to be a big babyface diva soon.
(Commercial)
Fandango was in the ring doing his dance. Rusev entered first. When Lana showed up, the fans cheered loudly. A graphic reminded us that it's Rusev against John Cena in an I Quit match at Payback.
Rusev (w/Lana) vs. Fandango
About a minute into the match, Fandango was outside the ring doing the dance in front of Lana. She started doing it too. Rusev attacked Fandango in the back and then Rusev told Lana to leave. Fandango was able to send Rusev into the ring post. In the ring, two dropkicks by Fandango. Rusev shoved him down, hit the superkick and then applied the Accolade for the win after three minutes.
Winner by submission: Rusev
Analysis: * Just a squash win by Rusev to get him some momentum heading to Payback. They turned Fandango from a heel loser to a face loser. The Rusev act with Lana will likely end after he loses at Payback, blames it on her and they change her character around.
Tough Enough videos are up next.
(Commercial)
There was a plug for the WWE special on ESPN that's on Tuesday.
The announcers set up a video package showing Tough Enough tryout videos. There were some men and women shown. Some of them looked pretty legitimate while others looked ridiculous. You can apply at WWEToughEnough.com if you're interested. Cole told viewers to shoot their videos horizontally.
Stardust vs. R-Truth
There was a pre-match promo by Stardust talking about how R-Truth beat him last week on Raw in the King of the Ring tournament. Stardust had a bag with him. Truth hit a shoulder tackle. Stardust hit a front suplex. Kick to the gut by Stardust. They ran the ropes and collided with a double cross body while the announcers were babbling on about things that aren't related to the match. Fans were cheering about something in the crowd. R-Truth came back with a front suplex of his own. Truth went over to the Stardust bag, yanked out some spiders that were in the bag and Stardust got a rollup for the win. It went three minutes.
Winner by pinfall: Stardust
Post match, Truth ran away because he's scared of spiders…even plastic ones.
Analysis: 1/4* Bad match. Last week Truth said he was going to get rid of spiders, so Stardust used that to win this week. They need to get rid of this Stardust gimmick. It's not going anywhere. Cody is too good to be wasted like this.
There was a preview of the WWE 24 show that's on WWE Network after Raw that showed Roman Reigns leading up to WrestleMania.
(Commercial)
This week on Smackdown it's the WWE Title match contract signing for Payback with Seth Rollins, Randy Orton, Roman Reigns and Dean Ambrose. They usually save those things for Raw, so at least it's different to do it on Smackdown.
John Cena Open Challenge
John Cena entered to the Montreal crowd greeting him with "John Cena suuuuuucks" for his theme song like most good crowds too. Cena said "I Quit" and the fans cheered. Fans were chanting "ole ole ole" as Cena tried to talk. He mentioned that maybe some of the fans want him to quit and they chanted "yes" for it. Cena talked about how he never gives up and if Rusev beats him at Payback then he doesn't deserve a rematch. More "ole ole ole" chants as Cena said making him quit will be difficult like making the fans stop their singing. It sounded like they were chanting "Sami Zayn" although I'm not sure. Cena talked about fighting passionately for about ten years. He interacted with the crowd wondering if they would give up and then mentioned a guy in a Quebec Nordiques jersey even though they left in 1996. The camera showed the guy. He mentioned the Montreal Canadiens to get cheers. Cena said that he's proud of the US Title and that in two weeks he'll proudly say that "The Champ is Here." He said the US Open Challenge officially starts now.
Bret Hart's music starts up and the Canadian legend makes his way down to the ring in his street clothes. Huge ovation for the legend. Standing ovation for Bret in Montreal. Awesome to see that. Hart said he's there to introduce a great wrestler…and here is the music of Heath Slater with the "three man band" song again.
Heath Slater said he refers to the fans as "les incompetent" and told the fans it means they are incompetent. Slater complained about how he was RKO'd and then Rusev attacked him out of nowhere. He spoke about he was sick and tired of getting attacked out of nowhere. He went into the ring, so Bret nailed him a microphone and Slater bumped to the floor.
Bret introduces Sami Zayn, who is from Montreal! Yes! What a reaction for Zayn. The crowd went wild for him. Zayn shook Hart's hand in the ring and the match is set to begin after the break.
Analysis: Oh hell yes. The perfect spot for Zayn's Raw debut in his hometown in front of the fans that love him more than anybody. I didn't even mind the Slater thing. Having Bret out there to introduce Zayn was special too. Love it.
(Commercial)
United States Title: John Cena vs. Sami Zayn
The crowd was on fire as Cena was outside the ring and Zayn wanted to hit a dive over the top, but Cena moved. Zayn bounced off the ropes to go back in. Cena slowed it down to hit a suplex. The referee did the "X" signal for a shoulder injury as the doctor checked on Zayn and Zayn said he's going to continue. It looked like a typical suplex, so probably just an angle to build sympathy for Zayn. Clothesline by Zayn, Cena hit two shoulder tackles and then his spinning suplex. Zayn got a nearfall, then a back elbow and he hit a pretty cross body block off the top for two. Cena went to the floor. Zayn hit the somersault dive over the top to knock Cena down outside the ring. Cena with the FU. Zayn was able to get to the ropes. Zayn took him down and applied the Koji Clutch submission on Cena's upper body. Cena rolled through, went for the AA and Zayn got a German suplex style bridging rollup for a two count. Rusev and Lana were shown watching on a monitor. Cena clothesline on Zayn. Cena went for the AA, Zayn landed on his feet and they did a double clothesline spot. Zayn did the spot where he leaped between the middle/bottom rope and hit a DDT on the floor. Zayn rolled him back in.
Cena hit the Attitude Adjustment. Zayn kicked out at two. Wow. What a nearfall. Cena got in the ref's face because he was mad about it. Zayn hit the Blue Thunder Bomb for a two count (Cole called it right) and the fans chanted "This is Awesome" for the match. They had a brief exchange again, Cena hit the Springboard Stunner and then the Attitude Adjustment for the win after 12 minutes.
Winner by pinfall: John Cena
Post match, Cena helped Zayn to his feet and raised his hand. Cena left so that Zayn can soak up the cheers from the Montreal crowd. The crowd loved him, as they should. Zayn's a special talent.
Analysis: ***1/2 Another great match on this show. I'm not sure if they cut a few minutes out because Zayn was legit hurting or if it was just part of the story, but I'm good with what they gave us. My guess from writing live is it was just done to make Zayn look sympathetic. Zayn is one of the best performers in WWE and there was no better spot for him to make his debut than in front of his hometown fans. Give John Cena a lot of credit for having a very even match with him and making Zayn looked like he belonged right away. That goes a long way in how Zayn will be perceived going forward too. That post match moment for Zayn was special. I'm glad he was able to experience that.
UPDATE: Regarding the Zayn shoulder injury, he hurt it when he was raising his arms prior to the match. It's at around 2:40 in this video when he is on the steps.
The Bella Twins were shown walking backstage. The New Day were nearby celebrating their win because they are ridiculous and awesome.
(Commercial)
Backstage, Renee Young said she wanted to talk to Sami Zayn. The New Day walked up to say that they were victorious earlier in the night. Woods plugged the E:60 show on ESPN featuring him. Big E said the whole world will be singing "New Day Rocks" after that. Tyson Kidd and Cesaro showed up with Natalya. They told them the fans are chanting "New Day sucks" with Big E saying the negativity won't keep them down. Kidd said what he agrees with is that "New Day sucks" and then they did the clap to encourage the crowd to chant along.
Analysis: It was a good segment to further the tag team storyline. I look forward to the next match between these teams.
Nikki Bella and Brie Bella walked down to the ring. Naomi and Tamina attacked them from behind. This is Tamina's return to TV after a knee injury put her out of action most of last year. Tamina hit a Superkick on Nikki and then Naomi hit a jumping kick to the face of Brie to knock her down. Naomi said that the Bella Twins dominance is over and that this is what family is about.
Analysis: The family aspect is that Tamina is the cousin of the Usos and Naomi is married to Jimmy Uso, so they are cousins due to Naomi's marriage.
There were images shown of the King of the Ring tournament from last week.
The new King of the Ring Bad News Barrett entered with a robe, scepter and a crown. He talked about how the birth of Princess Charlotte for the Royal Family and the crowning of King Barrett. He told us to get to these four words because we will hear them all the time: All Hail King Barrett. His music played as the show went to break.
Analysis: They should have made a bigger deal out of his King of the Ring win with more of a celebration during the show. They did it on Tuesday, but it wasn't treated like a big deal. They could have done more here. I hope the King of the Ring push helps Barrett going forward.
(Commercial)
Dolph Ziggler & Neville vs. Sheamus & Bad News Barrett
They worked for about two minutes and went to a break after the faces had the early advantage and the heels decided to regroup.
(Commercial)
Back from break, the heels were working over Ziggler with Sheamus grabbing him in a headlock. There was a shiner on the right eye of Sheamus as he hit a backbreaker on Ziggler. Following some Ziggler trash talk, Ziggler hit a perfect superkick. Hot tag to Neville, who was on fire against Barrett with a headscissors followed by a dive over the top to the floor. Love how Neville does it with a twist in the air and then he lands on his feet. Neville hit a springboard dropkick followed by a standing shooting star press for two. Barrett came back with a kick to the ribs. Neville ducked an attack, hit an enziguiri and a bridging German Suplex for two. Sheamus went in the ring, so Ziggler tackled him outside the ring. Sheamus dumped Ziggler over the barricade and onto some chairs by ringside. Neville knocked Barrett down, Sheamus distracted Neville, who kicked Sheamus and when Neville jumped off the top rope he was met with a Bull Hammer by Barrett for the win after 8 minutes.
Winners by pinfall: Sheamus & Bad News Barrett
Post match, Barrett celebrated with his crown and scepter.
Analysis: **1/2 It was a good match for the time given. Like usual I will always say I wish it had more time, but they were able to tell a good story with Neville making the hot tag and it looked like he would get the win except Barrett was able to slow him down with the Bull Hammer. Good choice for the winner because they shouldn't have Barrett lose one week after he won King of the Ring. I assume we'll get Sheamus vs. Ziggler again at Payback while Barrett could face Neville one more time at Payback as well.
There was another plug for the Roman Reigns special on WWE Network after Raw. Reigns made his entrance for the main event. Randy Orton made his entrance and the show went to break at 10:56pmET.
(Commercial)
Randy Orton and Roman Reigns looked like they were set to have their match. Kane entered without a shirt on while Seth Rollins and J&J Security were with him. Jamie Noble announced himself as the special guest announcer and Joey Mercury as the "bellkeeper" when it should be timekeeper. He said Kane was the Special Enforcer and Rollins is the guest commentator.
Randy Orton vs. Roman Reigns
It's 11:02pmET as this match starts, so it won't go long. Orton teased a RKO, but Reigns shoved him off. Orton came back with a clothesline out of the corner. Reigns came back with a Samoan Drop and he tossed Orton outside the ring. Rollins complained about things because he said he should only have a single match. Orton with a back body drop onto Reigns. When Noble got too close, Reigns decked him with a punch. Orton clothesline on Reigns outside the ring. Back in the ring, Reigns hit a leaping clothesline to knock down Orton. Orton wanted a powerslam, but Reigns held onto the ropes Orton hit a modified backbreaker. Reigns dropped Orton throat first across the top rope and then hit the running dropkick outside the ring. Reigns went for Superman Punch, Orton avoided it and hit a powerslam. Orton hit the DDT off the middle rope. Orton shoved Orton to get away from a RKO and then hit a Superman Punch. Reigns ran the ropes, Kane tripped him up, and nailed him with an uppercut. The match went five minutes.
Match Result: Disqualification
Analysis: ** I didn't expect a clean finish or a long match. If you did then you haven't been watching WWE long enough. It's okay. They had to use this match to try to tell a story and they did. They were hitting signature spots very early in the match, so you could tell it was going to be short.
The bell never rang, but it was over. The heels attacked Orton outside the ring. Reigns hit a dive over the top rope to knock everybody down. Rollins tossed Orton in to the ring post. In the ring, The Authority took down Orton. Reigns went into the ring and he was unsuccessful. Fans were chanting for Ambrose and here he comes. Ambrose took down Rollins. Kane, Noble and Mercury were sent outside the ring. Reigns hit a Spear on Rollins. Orton hit a RKO on Reigns. Then like a dummy, Orton stood over Reigns and that allowed Ambrose to hit Dirty Deeds on Orton.
Raw ended with Ambrose celebrating as the only man standing while everybody else was down in the ring. The show ended at 11:11pmET.
Analysis: That was a predictable ending with Ambrose standing tall because WWE wants to show that he belongs with the others. I think they got the job done in that regard. It's a simple way to tell the story, but like I always say sometimes the simple stories are the best because they always work.
While I still think Rollins is going to retain at Payback, WWE has done a good job of stacking the deck against him by putting his three biggest rivals in the WWE Title match. When Rollins wins it will be a big deal because he will have survived that massive challenge. That's why it's okay that he lost on Raw and that he's lost other matches. When it comes to the PPV he'll get the win.
Three Stars of the Show
Sami Zayn – That's a moment he'll never forget. What a showing in his hometown even in defeat.
Dean Ambrose
(tie) Seth Rollins
(tie) John Cena
I feel bad not giving them all the #1 spot because they deserve it. Shoutout to Jamie Noble for his funny promo too!
The Scoreboard
9 out of 10
Last week: 6
Last 5 Weeks: 6, 5, 6, 4.5, 7.5
2015 Average: 5.72
2015 High: 9 (May 4)
2015 Low: 4 (Feb 9)
Final Thoughts
I'm giving it a 9 out of 10. Best Raw of the year.
There were so many things I liked about this show, so here are some point form thoughts:
– That Ambrose/Rollins match was the best WWE TV match of the year and one of the best WWE matches all year. I think Lesnar/Cena/Rollins at Royal Rumble is the WWE match of the year and may be tough to beat. Any time Ambrose/Rollins has a match it's very good. This was no exception.
– Sami Zayn's appearance was perfect. Right city against the right opponent. Bringing Bret Hart out there to introduce him was amazing too. Zayn was on Raw last year to promote a NXT match last year, but if this is his official main roster debut then it doesn't get much better. Losing to Cena isn't a big deal. It was a very good match.
– Love the attention that The New Day are getting. Their act sucked as faces, but it's gold as heels. They are doing all the little things right.
– Lana's dance moment with Fandango was hilarious. It's that kind of thing that makes WWE fun sometimes.
– Barrett got the win a week after winning King of the Ring. He needs to be booked strong.
– Bad moments like the Truth/Stardust match were kept short. The focus was on the better stuff.
– There weren't a lot of promos. It was a strong WRESTLING show. Ryback's promo was a dud. Other than that, the promos were kept to a minimum.
– The Montreal crowd was awesome. They were hot most of the night, but you could tell they were tired a bit for the main event. The moment when Sami Zayn came out was amazing. They were also incredible for the entire Ambrose/Rollins match.
I loved this show. WWE needs to keep the momentum by focusing on the in-ring action like they did tonight because that's what made this week's Raw so successful.
WWE has such a talented roster and they showed us on this night what they are capable of doing. This kind of show needs to be the norm, not an exception.
—-
That's all for this week. Check out my feature column archive that's exclusive to WhatCulture.
Thanks for reading.
John Canton –mrjohncanton@gmail.com
Twitter@johnreport