The John Report: The WWE Raw Deal 05/18/20 Review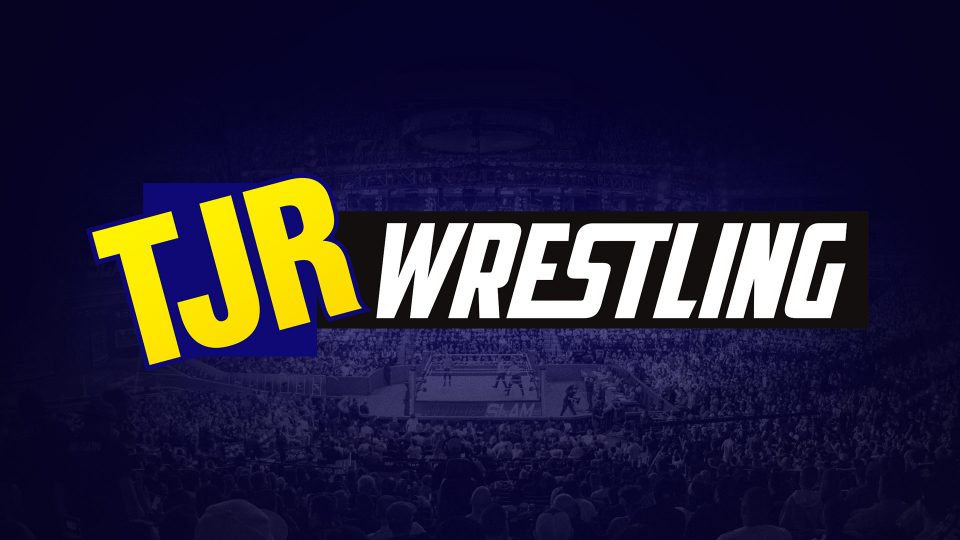 Welcome to the WWE Raw Deal review right here on TJRWrestling. The WWE Raw brand is on the road to Backlash on June 14. Before I get to the show, just a few things to discuss.
The news of former WWE superstar Shad Gaspard going missing during a beach swim with his son is very sad. The short version of the story is that Shad was out swimming with his 10-year-old son, there was a big tide and lifeguards had to go out to save people. Shad told them to save his son and they did, but then Shad was taken away by a big wave. It was reported by TMZ on Monday morning and it's likely that he won't be found. It's not a good sign. Shad is just 39 years old with a wife and son that he loved very much. It was a heartbreaking story to read about. A lot of his wrestling peers have shared stories about how awesome of a guy he was. I always enjoyed the Cryme Tyme team of Shad and JTG. They were so popular with the fans, so they should have had a Tag Team Title run in WWE and it just didn't happen. I hope there's a miracle story that comes out of this, but I don't know if there will be.
There's another sad news story in the wrestling community. A writer named Larry Csonka (not the famous football player) of 411Wrestling passed away today. I didn't know Larry well, but I respected him a lot and enjoyed his writing. I know he was married with two daughters and he had a leg amputated in early 2019, so he had been through a lot in his life. Larry reviewed all the big wrestling shows from major wrestling companies and even the smaller wrestling promotions too. I write a lot, but he did more than me. I respect that work ethic so much. We're all part of this Internet Wrestling Community, which is so unique because pro wrestling is a unique form of entertainment and I appreciate the guys like Larry making it a better place. Condolences to his family, friends and all of the readers out there. Rest in peace, Larry.
The year 2020 sure has had a lot of sad moments and it's only May. It's tough dealing with the health crisis every day of our lives, but at least some things are opening up in the world. Be safe and be strong, my friends. Keep washing those hands too.
As for me, next week is 11 years of writing the WWE Raw Deal review. I think I have missed one episode in that time, maybe two. It's been fun for me even if the shows aren't always great. More thoughts on that next week.
From the WWE Performance Center in Orlando, Florida, this is the Raw Deal for episode #1408 of Monday Night Raw. Follow me on Twitter @johnreport. Please visit TJRWrestling.net daily for our regular updates on the wrestling business featuring WWE news coverage, insightful columns from our team along with reviews about wrestling's past and present. Let's roll.
This week's Raw began with the big news from last week that saw Becky Lynch announce that she is pregnant. The video featured some highlights of Becky's WWE career as well. The baby that Becky is having with fiancé Seth Rollins is due in December, so that was the last time we'll see her in a WWE ring until she might come back next year, but that's up to her. Lynch presented Asuka with the Raw Women's Title last week since Asuka won the Money in the Bank briefcase one night earlier, so Asuka celebrated with the title while Lynch celebrated her pregnancy.
Analysis: The tribute video was very well done. As a fan and writer, I'll miss seeing Becky in action, but I know she's doing what she wants in life by being a mom. I wish her and Seth the best with their baby later this year.
The Raw intro video "Legendary" aired to begin the show.
It was back to the WWE Performance Center for Raw with the announce team of Tom Phillips, Byron Saxton and Samoa Joe.
Let's Hear from Randy Orton and Edge
The show began with the lovely Charly Caruso in the ring talking about how last week Randy Orton issued a challenge to Edge for Backlash to end Raw last week. Caruso said it would be the greatest match ever, which she said last week. It's a silly statement, but WWE told her to say that. Anyway, she introduced Randy Orton, who entered in his ring gear including a vest.
Orton said that the phrase "straight up wrestling match" isn't hard to comprehend. Orton said that WWE stands for World Wrestling Entertainment because wrestling is what they do. Orton said that in the Last Man Standing match at WrestleMania, Edge was the better man, but Orton said that Edge is not the superior wrestler because he is. Orton said he'll prove it, he doesn't need weapons – all he needs is this ring and a referee. Orton said that an athlete can't just come to WWE and nobody in WWE can do things like Orton does things…including Edge.
Orton stared into the camera saying he knew why Edge didn't accept the challenge last Monday night on Raw. Orton saw it in his eyes…he saw doubt. Orton said that he saw Edge's doubt because the grit and passion has faded away. Orton said that they have been replaced by doubt and fear. Here comes Edge.
Edge made his entrance wearing his "GRIT" shirt again that's on sale now. Edge got into the ring with Orton just like they did at the end of Raw.
Edge said last week Orton spoke a lot of truths that gave Edge things to contemplate. Edge said this is all a game to Orton because Orton has that stupid smirk on his face. Edge said this is just a paycheck to Orton. Edge said that Orton is quite possibly the most talented person he's ever seen in a wrestling ring – Edge said this was the life handed to Orton while adding it was his backup plan. Edge said Orton is different from others because he doesn't care. Edge said he dreamed of becoming champion and saving allowance money to go to WWE and Edge said he cried when he won the Intercontinental Title while adding that he showed he was a workhorse. Edge noted that he beat Orton for that IC Title in 2004. Orton told Edge to shut up and Edge yelled at him that Randy didn't have to fight for nine years to get back to this.
Orton asked if you will accept the challenge or not. Edge: "Yes! Yes! I accept your damn challenge!" Edge dropped the microphone while Orton left the ring and Edge's music played to end it.
Analysis: That was excellent. Edge is probably the best talker in all of WWE right now and definitely one of my favorites. Edge has always been a strong promo going back to the comedic Edge & Christian days. I love the intensity of his promos now. Orton has done some great promos this year too. They have done a tremendous job of making us care about their match going into WrestleMania and now the match at Backlash next month. Backlash is on June 14, so they have a month to build up to it.
The announcers were shown on camera welcoming us to the show.
A replay was shown from last week when Seth Rollins attacked Rey Mysterio and drove Rey's eye into the steel steps to injure him. Aleister Black also got into a fight with Murphy backstage.
Seth Rollins was in a suit backstage with Murphy putting his hand on Seth's shoulder. Rollins said he's had a revelation and he wants to tell the world, so let's take a walk. They walked towards the ring as the show went to break.
(Commercial)
Let's Hear from Seth Rollins
Seth Rollins made his entrance with his disciple Murphy. I'm still getting used to the new "Monday Night Messiah" theme song that Rollins has. Phillips had a Mysterio storyline update saying that he had swelling in the eye. Enjoy the time off, Rey.
Rollins said that sometimes in life you have to find who you are to truly find yourself. Rollins said when he lost to Drew McIntyre at Money in the Bank, he fell to a dark place – a place so dark he wasn't sure if he would ever escape. Rollins said without darkness there can be no light. Rollins said that he has seen the light thanks to Rey Mysterio. Rollins said what happened to Mysterio has been described by some as heinous, disgusting and unforgivable and it has been described by others as an act of penance paid to Rollins by Rey's disbelief in the Monday Night Messiah, but he doesn't see it that way. Rollins said that the way he sees it is that what happened was unfortunate, but necessary because it was for the greater good. Rollins said that it was a cathartic moment to make him the leader that he was meant to be.
Rollins looked into the camera saying he wanted to speak to Mysterio directly. Rollins said he knows Rey is healing, he knows that Rey can't see it now, but soon enough he'll know what happens to him is a blessing in disguise. Rollins said from the bottom of his heart so that it doesn't have to be said again: "Rey Mysterio, you're welcome."
Humberto Carrillo showed up for the interruption. Carrillo wondered if Seth thinks anybody believes what Seth is saying. Carrillo said that Mysterio is a hero to millions, he is Carrillo's idol and Seth is a coward. Carrillo got in the ring, but Murphy stood in front of him.
Rollins said that he appreciated Carrillo standing up to Rollins and he said that he is not dressed for the occasion. Rollins pointed out that Murphy has a match later in the night with Aleister Black, but if there's a fight you want right now then his disciple will be happy to oblige. Seth's music played leading to a break.
Analysis: A strong promo from Rollins. He's terrific in the heel role and a lot more comfortable compared to his days as a face. There's an obvious feud they can do when Rey comes back when he goes after Rollins for revenge.
(Commercial)
Humberto Carrillo vs. Murphy (w/Seth Rollins)
Carrillo connected with a leaping kick to the face. Carrillo up top, Murphy went after him and Murphy grabbed the foot to trip up Carrillo. Murphy worked over Carrillo with kicks to the back followed by a chinlock. Carrillo with a spinning kick to the head, Murphy to the apron and Carrillo with a springboard kick to the face to knock Murphy to the floor. Carrillo hit a twisting splash over the top onto Murphy on the floor. Rollins stared at Carrillo, which distracted Carrillo for a few seconds. Carrillo went for a leaping attack, Murphy hit a rising knee to the face and Murphy hit the Murphy's Law slam for the pinfall win after about four minutes.
Winner by pinfall: Murphy
Analysis: ** It was a solid match with Murphy getting the win thanks to the Rollins distraction. It wasn't a big distraction, but it was enough to cause Carrillo to pause. I liked how it was booked. Carrillo doesn't have a lot of momentum at this point.
Post match, Rollins went into the ring with Murphy and wanted Murphy to continue the attack. Murphy with a knee to Carrillo and he knocked him out of the ring. Murphy sent Carrillo into the steel steps. Aleister Black went after Murphy, they went into the ring with Black hitting some strikes, but Murphy managed to get away with Rollins. Murphy faces Black later on Raw.
King Corbin was backstage talking to a guy in a blue suit saying he wanted his own private locker room. The referee Rod Zapata showed up with Corbin complaining about things on Raw. Corbin informed him he's the king that doesn't get his own food and he complained about how things happen on Raw. Corbin said he wanted the referee to make things right, so he wanted to talk to the referee about the match tonight and the scene faded out.
Analysis: This was lame. I guess WWE wants us to think there's a difference between Raw and Smackdown even when they are taped in the same location.
(Commercial)
A commercial aired for Total Bellas on Thursday. It looked terrible. Poor Daniel Bryan.
Liv Morgan did a seated pre-tape promo saying her mom was her hero. Liv said that her mom had determination, she never quit and she is her mother's daughter. Morgan said that a couple of weeks ago, she had a match with 12-time Champion Charlotte Flair – the pride and joy of WWE. Morgan said she didn't win, but she did learn and what she learned is that she is just like her mother. Morgan said she is determined that one day she'll become Raw Women's Champion.
Analysis: That was nice to see. I like Morgan, so it's good to hear her getting a quick promo like that. Raw needs more promos like that.
Charlotte Flair entered with the NXT Women's Title looking ready to go in her ring gear. When Flair was on Smackdown, she set up a match with Bayley for later this week.
Flair did a promo saying that everyone at home is in awe. Flair said that she's the face of Raw, a mentor on NXT and a special guest superstar on Friday Night Smackdown. Flair said that Bayley and her sidekick Sasha Banks challenged her to a Champion vs. Champion match and she's excited to show Bayley there are levels to being a champion. Flair said that Ruby Riott has something to say to her, so she called her out to tell Flair what she had to say.
Ruby Riott made her entrance looking ready to go for a match. Riott looked up to Flair because they have a match up next. Flair wanted Ruby to say something, yet Riott didn't say a word.
Still to come is the Street Profits facing the Viking Raiders in an Axe-Throwing competition.
A commercial aired for The Undertaker's "The Last Ride" documentary for chapter two that debuted on Sunday. I loved it and wrote a review covering it, so check it out right here in case you missed it. It's really cool to see Undertaker open up as much as he has. It was also nice to know he thought his match with John Cena at WrestleMania 34 should have been longer. I think so too because it was way too short because they went under three minutes. Anyway, I highly recommend the documentary.
(Commercial)
This Wednesday on NXT it's Rhea Ripley vs. Io Shirai and the NXT Cruiserweight Championship tournament continues. I don't review NXT, but I still watch it.
Charlotte Flair vs. Ruby Riott
This is not for Flair's NXT Women's Title. Flair was aggressive chops in the ring and on the floor, but Riott avoided a chop that led to Flair chopping the ring post. Riott hit Flair with forearms, but Flair managed to send Riott face first into the ring post. Flair choked Riott across the middle rope, then taunted Liv Morgan and Riott used her knees to drive Flair into the middle turnbuckle. Riott jumped off the middle turnbuckle with a back splash onto Flair for a two count. Riott hit a flatliner type move to send Flair into the mat. Riott hooked the left arm while pulling back on the right hand, but Flair powered out of it with stomps to the chest. Flair went for a big boot, Riott moved and Riott got a rollup for two. Riott went for her jumping kick, but Flair blocked it and stomped on Riott. Flair slapped on the Figure Eight submission and Riott tapped out to give Flair the win while Flair was selling the right hand injury. The match went about five minutes.
Winner by submission: Charlotte Flair
Analysis: ** A dominant win by Flair. There was a bit of a story with Riott working on the right hand a bit, but Flair was able to overcome it and get the submission win. Some fans hate when Flair wins every match. I don't mind because she's an awesome performer and if you push somebody to win a lot, it means that much more when they lose. I just think Flair needs a strong feud because going show to show isn't that interesting right now.
Bobby Lashley was about to be interviewed by Charly Caruso because Lashley faces R-Truth, but then MVP showed up to interrupt. MVP wondered what would happen if Lashley put that Full Nelson on the WWE Champion and noted it has been 13 years since Lashley got a WWE Title shot. MVP said that Lashley has a trophy wife, but he wants Lashley to free Lashley and told him to think about it. MVP told Lashley maybe he'll see him out there later.
Analysis: The rumor after last week is that Lashley is getting a push to challenge Drew McIntyre for the WWE Title at Backlash, so MVP bringing up the WWE Title to him is a way to tease that. (It the Backlash match became official on Tuesday.)
(Commercial)
It's official for WWE Backlash on June 14: Edge vs. Randy Orton. Phillips uttered the same "this could be the greatest wrestling match ever" phrase that they make Charly Caruso say as well. In other words, it's coming from the bosses.
There was a replay of The Street Profits beating The Viking Raiders in basketball last week, but then after the game, Ivar hit some impressive shots thanks to some editing.
There were some earlier today clips of The Street Profits arriving on site to an Axe Throwing competition. The Viking Raiders were there along with some other people dressed in viking gear. That did not look like social distancing. Erik said that they had a gift for them…a fire with smoke and people were chanting "smoke" for it. Angelo Dawkins said they didn't mean literally smoke…and Montez Ford told him they had to accept a gift from guys with axes. Ivar threw an axe at the target, Ford wanted to go, but Dawkins said they've got this. The competition is later.
Asuka's Raw Women's Championship Celebration
Kairi Sane was in the ring and she introduced her friend Asuka as the new Raw Women's Champion. There were balloons all around the ring along with a red carpet in the ring as part of the celebration. That led to Asuka making her entrance in full gear including a robe and the Raw Women's Championship around her waist.
Asuka was so excited about the celebration, she thanked Sane and Sane gave her some flowers. Asuka did some of her Japanese ranting. Asuka mentioned last week on Monday Night Raw, Becky Lynch said she's a mother and Asuka said she's so happy. Asuka said she was the Raw Women's Champion now while adding that she can't believe it.
Sane talked about how Asuka has been the NXT Women's Champion, Smackdown Women's Champion, Women's Tag Team Champion (with Sane) and now the Raw Women's Champion. Asuka has done it all in her WWE career as far as winning titles. Sane called Asuka a Grand Slam Champion. The women were celebrating all of Asuka's success.
Nia Jax showed up for the interruption. Jax said there is nothing to celebrate because Asuka was handed the Raw Women's Title because Becky can't fight anymore. Jax said that Becky is on maternity leave, so Asuka lucked her way to the greatest temp job ever and soon Asuka will be replaced by Jax. Jax stared down Asuka, who is shorter than Jax. Nia said that when she becomes Raw Women's Champion, they will have a real party. Asuka went after Jax with kicks and a running hip attack that sent Jax out of the ring. Asuka stood tall in the ring with Sane while Jax retreated because that's what heels do.
Analysis: The celebration was fun. Asuka and Sane are very entertaining even when I have no idea what they are saying in Japanese. Sane's English is pretty good. She should get a chance to talk more. Anyway, I'm not much of a Jax fan. I find her to be very boring, but WWE is always going to want to push her while she's healthy because she's a big heel. It was a basic way to set up the feud with Asuka getting the upper hand for now and Jax will probably beat her up next week.
King Corbin was interviewed by Charly Caruso. Corbin said he's a king, he knows Drew because he carried him for a year and he knows what makes him tick. McIntyre was shown watching the interview on a TV backstage. Corbin said that McIntyre is dangerous, he beat Brock Lesnar, but he can slip up and Corbin will beat McIntyre. Corbin said that the next time he beats McIntyre he'll do it in the main event of WrestleMania and he left.
Analysis: Corbin lost clean to Elias on Smackdown and now we're supposed to think of him as a threat? It's not going to happen.
It's McIntyre vs. Corbin later on Raw.
(Commercial)
Later on Raw: Kevin Owens is back to host the KO Show featuring Zelina Vega and her trio of wrestlers.
R-Truth did a promo about how his "cousin" Pretty Ricky said that Bobby Lashley has been a bad man. They showed a highlight of Lashley beating up R-Truth last week on Raw. Truth said he didn't want Bobby to put him in the "Nelson from the Simpsons" again aka a Full Nelson. Truth said that his "childhood hero" John Cena would never give up and Truth gave a shoutout to Tom Brady saying he'll get back the 24/7 Title while adding more numbers to the name. Truth means Rob Gronkowski, but it's funny when he gets things wrong. That's the joke, after all. Lashley entered as the opponent.
Bobby Lashley vs. R-Truth
Truth left the ring, he put in his fake teeth to become Pretty Ricky, but Lashley went after him. Lashley shoved Truth into the barricade at ringside. Lashley put Truth on his shoulders and drove Truth face first into the ring post. Back in the ring, Lashley lightly slapped him in the face saying he didn't want to hurt him. Truth came back with pushes, Truth ran the ropes and Lashley hit him with a running clothesline. Lashley slapped on a Full Nelson submission into a Full Nelson slam. Lashley slapped on the Full Nelson submission again and Truth tapped out to give Lashley the win in under three minutes.
Winner by submission: Bobby Lashley
Analysis: *1/2 A clean and decisive win by Lashley as WWE continues to establish the Full Nelson as a viable finisher for Bobby. It was what it needed to be.
They showed Lana watching on a TV backstage and Lana threw around some objects that were near her while yelling loudly.
Analysis: It seems pretty obvious at this point that WWE knows the Lashley/Lana thing failed miserably, so they are moving away from it with MVP as his manager. I like MVP working with Lashley. That's a good pairing. While I think Lana is a very attractive woman that should have some role, I would have no problem if her "marriage" to Lashley ended soon.
Asuka and Kairi Sane were backstage looking happy, they went separate ways and Jax walked in the picture as if she was staring down Sane.
(Commercial)
The team of Alexa Bliss and Nikki Cross entered for their Women's Tag Team Title match. They are Smackdown wrestlers normally, but as champions they can be on any show.
The IIconics duo of Peyton Royce and Billie Kay called for highlights of their non-title win last week on Raw. They said that the future is right here because they are iconic.
Women's Tag Team Championships: Alexa Bliss and Nikki Cross vs. The IIconics (Peyton Royce and Billie Kay)
Cross with a dropkick on Royce, Kay tagged in, Cross with a cross body block on Royce, but Kay came in to the ring with a knee to the ribs. Kay with a body slam on Cross for a two count. Kay missed a boot when Cross moved, so Bliss tagged in with some weak looking clotheslines, two slaps and a low dropkick. Bliss with the two knees to the ribs for a two count as Royce broke up the pin. Cross sent Royce out of the ring, so Kay hit a boot to the face of Cross and that looked good. Bliss punched Kay in the face with Kay going down looking like she was knocked out. Bliss went up top and hit Twisted Bliss for a two count with Royce breaking up the pin. Royce sent Bliss into the ringpost three times in a row, the referee warned her and the match ended in a DQ after three minutes.
Winners by disqualification: Alexa Bliss and Nikki Cross
Analysis: *1/2 It wasn't what I expected because the DQ finish for a match that only went three minutes is an odd booking decision. It didn't make anybody look good. What it does is possibly set up another match even though the challengers losing would make you think they wouldn't get another shot. The last minute was fine. Bliss and Cross could use a meaningful feud to make us care about those titles.
Kairi Sane was backstage playing a recorder or some device like that and Nia Jax went up from behind her. Jax tossed Sane into an equipment case. Jax left.
(Commercial)
The IIconics were arguing backstage with Kay telling Royce that she blew it and Kay slapped Royce in the head. Kay said she was sorry as the women hugged. Kay said she loved Royce as they continued to hug.
Analysis: That was odd. There have been no signs of problems between the team, but maybe WWE wants to split them up. They are an entertaining duo. I don't think breaking them up is the right move. I have no idea if that's the direction, but I'd rather see them remain a team.
They showed clips of The Undertaker "The Last Ride" chapter two that premiered on WWE Network this past Sunday. I thought it was ridiculous that Undertaker was covered in a golf cart to head to his locker room at WrestleMania 34 in 2017. Everybody knew he was going to face John Cena that night. It's not like it was a surprise.
They showed a clip of Shayna Baszler beating Natalya on Raw last week. They have a Submission Match up next.
Asuka checked on Kairi Sane backstage while a doctor had an ice pack by Asuka's head. The doctor told Asuka that Sane will be okay, so Asuka screamed and went away looking for Jax.
(Commercial)
Asuka was shown walking up to Nia Jax backstage. Jax walked right by her, so Asuka grabbed her hair and Asuka kicked Jax in the head.
Shayna Baszler entered for her match. Natalya was extremely focused, so she ran into the ring to start the match.
Submission Match: Shayna Baszler vs. Natalya
Baszler grabbed a chinlock, then they got back up and hit a shoulder tackle. Natalya tripped up Baszler into a Sharpshooter attempt, but Baszler turned it into an Ankle Lock until Natalya kicked her away. Baszler went for an armbar, Natalya tried to get out of it and Baszler pulled her down. Baszler stomped on Natalya's body, Baszler wanted a Sharpshooter, but Natalya turned it into a Sharpshooter of her own. Baszler was near the ropes, Natalya pulled Baszler near the center of the ring again and Baszler got to the ropes and then to the floor. There are no rope breaks here, but Baszler managed to crawl to the floor to get away. Natalya kicked Baszler in the ribs while they were on the floor. They went back into the ring with Natalya hitting some punches followed by a kneebar submission. Baszler slapped on the Kirifuda Clutch on the match, Natalya reached for the ropes, but Baszler pulled back the arm and Natalya tapped out to give Baszler the submission win after four minutes.
Winner by submission: Shayna Baszler
Analysis: **1/2 It was a good technical wrestling match for the time given. I was hoping they would get closer to ten minutes to show off what they can do. This show has had a lot of short matches so far and that's what this was too. Baszler winning is not a shock since she is pushed at a decent level while Natalya is not. They had some really nice transition spots and counter holds in this match.
Post match, Natalya looked sad about the loss and she remained in the ring kicking the ropes. The crew set up a black carpet in the ring as the set for the KO Show. Natalya threw out two signs along with two leather chairs. Samoa Joe said that what Natalya was doing beneath her and if she reacts like that then maybe she should take some time off.
Analysis: When they keep the camera on somebody after a loss like that and they throw a tantrum like Natalya did, my immediate thought is that a heel turn is coming. It would make sense to freshen up Natalya as a character.
The trio of Andrade, Angel Garza and Austin Theory were bickering backstage with Zelina Vega saying that they had to be a cohesive unit. Vega asked each guy if they understood her and all three guys said they understood her.
(Commercial)
The KO Show
Kevin Owens made his entrance at the top of hour three. The ring was empty due to Natalya throwing the stuff out of the ring and nobody put the stuff back into the ring. Owens said that he was back after getting banged up at WrestleMania (he had an ankle injury), but now he's back. Owens said he has special guests for the Kevin Owens Show this week.
Zelina Vega led out her trio of wrestlers that were US Champion Andrade, Angel Garza and Austin Theory.
Vega said that Kevin Owens is wrong if he thinks that her "empire" is crumbling. Vega said that the US Champion Andrade is a God among insects like all of you while Garza breaks faces and breaks hearts. Vega said that Theory at 22 years old is already this damn good. Vega said that she is the best that this business has seen in a long time. Vega claimed they came from the streets, they survived and that's why they make sidewalks for people like Owens. Kevin was standing on the apron while the four of them were in the ring.
Owens said that he gave them respect by letting them have the ring. Owens said that the last few months taught him when he's in the ring with more than one person is because things go off the rails. Owens informed them that there's another guest and here he comes – Apollo Crews. Welcome back to Apollo, who ran into the ring and tackled Andrade. Crews went after Andrade with punches as they went onto the floor. The show went to break there.
Analysis: Welcome back to Crews from the storyline knee injury that put him on the shelf for a few weeks. Vega's promo was solid as usual even though her three wrestlers have not been booked strong at all. I think Theory is like 1-7 since he's been on Raw, so when you say he's "this damn good" then the audience has a tough time believing it when they see the lack of wins. Anyway, it's nice to have Owens and Crews back in the mix.
(Commercial)
The tag team match began in the ring.
Apollo Crews and Kevin Owens vs. Andrade and Angel Garza (w/Zelina Vega and Austin Theory)
Crews hit a delayed suplex on Garza. Owens tagged in for his team against Andrade, who choked Owens across the top rope. Andrade whipped Owens into the turnbuckle with KO bouncing off with a clothesline. Owens with a kick to the chest, Garza tagged in, Crews kicked Andrade off the apron to the floor and Crews hit a spinebuster on Garza. Vega was on the apron, Theory hit Garza with a forearm when Crews moved and Crews hit a Toss Powerbomb on Garza for the pinfall win after three minutes.
Winners by pinfall: Apollo Crews and Kevin Owens
Analysis: **1/4 It was a strong showing for Crews in his return to action. It appears as though he'll have a feud with Andrade for the US Title. Theory costing his team the loss by accident set up what they did post match.
Post match, Andrade and Garza attacked Theory in the ring. They left the ring where they sent Theory into the barricade. Garza and Andrade held Theory, so Vega said she shouldn't have believed in him and Vega slapped Theory. Garza and Andrade threw Theory into the barricade and tossed a chair on him.
Analysis: That didn't surprise me. I originally wrote that I thought this would mean Theory would be going to NXT, but as we found out later, there were other plans for him.
Drew McIntyre was interviewed backstage by Charly Caruso. Drew said that every Monday is a good time for a Claymore party. McIntyre said that the brand to brand thing can set up dream matches like McIntyre vs. King Corbin. He almost said "Baron" and stopped himself. McIntyre said that Corbin is a terrible human being, but he will do whatever it takes to get the job done to win that match. McIntyre said Corbin was out of his damn mind if he thinks he can beat Drew and Drew said he had a Claymore fit for a king.
There was another video about the Axe Throwing competition with the Viking Raiders easily doing it while the Street Profits looked nervous. Montez Ford did an axe toss where he threw it way over the intended target and everybody laughed at Ford.
Analysis: It's WWE comedy. It may not be that funny to you or me, but it's all done to make Vince McMahon laugh and if that made him laugh then that's why we saw it.
(Commercial)
The Viking Raiders and Street Profits were shown at the Axe Throwing competition again. Ford hyped up Dawkins and there was a comedy bit where Dawkins accidentally sent his axe backwards into a water well. The Viking Raiders kept the other vikings back while Dawkins said this is nothing like Thor. The competition is still to come.
Murphy was already in the ring with Seth Rollins. Aleister Black made a much faster entrance than he usually does to show that he was ready to fight.
Aleister Black vs. Murphy (w/Seth Rollins)
Black went after Murphy aggressively. The action spilled to the floor with Black working on Murphy with some kicks against the barricade. Black went for a kick on Murphy, who moved and Black kicked the ring post by accident. Meanwhile, Rollins was staring at Austin Theory, who was still at ringside. Murphy jumped off the ropes and Black hit a rising kick to the face with Black selling the leg injury. Rollins picked up Theory and stared at him. Black got back into it with a knee strike to the face of Murphy. Rollins nodded at Theory, so Theory went into the ring to attack Black for a DQ finish after three minutes.
Winner by disqualification: Aleister Black
Analysis: *1/2 It's another short match on this show with a DQ finish happening again. The attack from Theory made sense after Rollins was staring at him for a couple of minutes.
Post match, Theory beat on Black with punches to the back. When Murphy got back up, he joined Theory in attacking Black. Murphy held Black by the arms and hit a rising knee to the face. Theory put Black on the shoulders and Theory hit the ATL slam off the shoulders. Rollins stared at Theory and gave him a big hug to welcome him to his group as Theory hugged Rollins back.
Analysis: It's a move that makes sense. I thought that maybe Theory would be more of a NXT guy moving forward, but now it looks like he'll stay on Raw with Rollins and Murphy there to guide him. It's smart as a way to have Theory learn from being around a top guy like Rollins. This also gives Black three guys to wrestle down the road, so it's a positive thing for him too.
(Commercial)
A video aired about Bianca Belair, who became a Raw superstar last month. They haven't done anything with Belair since she started. I think she has a very bright future.
Axe Throwing Competition: Viking Raiders vs. Street Profits
The competition finally began. Ivar was terrific with several great tosses and he even drank some water. Dawkins was terrible as he missed the target on every throw he did, so Viking Raiders were up 5-0. Erik hit five straight bullseyes, so his team had 10. Ford missed four of his tosses, then on his final throw he hit a bullseye and the Street Profits celebrated. The fun was interrupted by police officers because one of the axes went into a police car from one of Dawkins' throws earlier. Dawkins grabbed an axe and threw it backwards into the bullseye. Dawkins celebrated by trash talking a horse nearby. At least, that's what I think the point of that was.
Analysis: It was like the basketball challenge last week when the Viking Raiders lost and then a comedy bit ended it. This week, Dawkins got the comedy spot this time. It's only mildly funny to me.
Apollo Crews was interviewed by Charly Caruso in the backstage area. Crews said he couldn't think what hurt more – the injury or losing his Money in the Bank match. Crews said that the last three weeks were the longest of his life as he wondered what could have been. Crews said he wondered what could have been and all it took was stepping back into the ring for something to happen. Crews said he's challenging Andrade for the US Title on Raw. Zelina Vega showed up telling Crews he had a choice here saying Crews could walk away with his one good knee or get out of the match. Crews wondered where Andrade was and said maybe Andrade is worried about getting hit in the face again. Crews said next week he'll walk away as the new United States Champion.
Analysis: Crews is not known for being a great talker, but he was comfortable in that situation and he made his points well.
The WWE Champion Drew McIntyre made his entrance for the first match in the brand to brand invitational. That's the main event of Raw this week.
(Commercial)
It was back to the Axe Throwing Competition with the two cops telling them how dangerous it is to throw axes. The woman cop, who is a bit on the heavy side, said she'll let them go because Ivar is cute, but Erik not so much. Ivar shrugged his shoulders to end it.
Analysis: Congrats to Ivar getting some female cop love while poor Erik did not. Erik is married to Sarah Logan, who is now fired, so he'll be just fine.
King Corbin entered for the main event as the announcers continued to make the point that it's the first match in the brand to brand invitational.
Bobby Lashley appeared on stage with his buddy MVP joining. MVP said that they have taken a personal interest in this match. MVP put over Corbin retiring Kurt Angle and said he could take ten minutes talking about all that he's done. MVP said that McIntyre is the WWE Champion, but before you begin, Lashley had something to say. Lashley said he's putting Drew on notice and he's coming for that WWE Championship. Lashley said if he had to pry it out of Drew's cold, dead hands, that's what he'll do.
Analysis: There's the setup for McIntyre vs. Lashley at Backlash with Bobby making his intentions known. It's not the most creative way to get there, but it's fine with me as a fresh matchup.
(Commercial)
Next week on Raw: Andrade defends the US Title against Apollo Crews.
Drew McIntyre vs. King Corbin
This is not for Drew's WWE Title. MVP and Lashley watched from the ramp. It started with about ten minutes left in the show.
Corbin was in control with some punches followed by a running shoulder tackle. Corbin trash talked saying Drew can't ride his coattails anymore, but McIntyre came back with a shoulder tackle, a clothesline out of the ring and McIntyre knocked Corbin over the barricade. McIntyre with another clothesline over the barricade to send Corbin to ringside. When they went into the ring, Corbin rolled back out and McIntyre was on the apron, so Corbin hit him with a running tackle to knock McIntyre to the floor. Corbin whipped McIntyre into the ring post. Back in the ring, Corbin did his slide out of the ring post and back in with a clothesline leading to just a one count because that's what Drew does to show how strong he is. McIntyre with a boot to the face, then he missed a running kick and Corbin sent McIntyre throat first into the top rope. Corbin sent McIntyre into the ring post. Corbin set up McIntyre on the top rope and Corbin hit a superplex while Corbin was on the middle ropes. That led to a one count with Corbin freaking out that it was only one. Corbin trash talked, McIntyre hit a belly to belly suplex, a boot to the face and McIntyre went up top with a punch to the head. McIntyre picked up Corbin, but Corbin hit an elbow smash and McIntyre hit a spinebuster for a two count. Corbin got back into it as he sent McIntyre shoulder first into the ring post and a sidewalk slam for just a one count. Corbin jumped off the middle ropes, McIntyre kicked him in the ribs and McIntyre hit the Future Shock DDT. McIntyre did the 3-2-1 countdown, then he charged and Corbin hit the Deep Six Slam for a two count. Corbin wanted End of Days, Drew avoided it, Drew with Glasgow Kiss headbutt, Corbin slid out and back in, Drew avoided him and Drew hit the Claymore Kick on Corbin for the pinfall win after nine minutes.
Winner by pinfall: Drew McIntyre
Analysis: *** A pretty good main event match with Corbin getting in plenty of offense, McIntyre kept kicking out at one and then McIntyre got the momentum going leading to his Claymore Kick finisher for the win. It was an expected win for McIntyre. I thought they worked well together. Corbin is fine in a match like that when it's not too long. McIntyre is on a roll in terms of having really good matches on a consistent basis.
Post match, McIntyre stared at Lashley saying that the WWE Universe has wanted Lashley to step up like this and Drew wants to fight him. They had a staredown from a distance as Raw ended right there.
Analysis: It should lead to the McIntyre vs. Lashley match for the WWE Title at Backlash. They've wrestled in other companies before, so there's a familiarity there.
Three Stars of the Show
Drew McIntyre
Randy Orton
Edge
The Scoreboard
5.75 out of 10
Last week 5.5
2020 Average: 6.33
Final Thoughts
It was another average episode of Raw. They did some angle advancement that I liked with Bobby Lashley focusing on Drew McIntyre. The promos from Edge and Orton to start Raw helped advance their storyline. I'm not that excited about Nia Jax going after Asuka, but at least they got several segments to tell that story. Good to see Owens and Crews back on the show.
This week's show was full of short matches. On a normal Raw, there are usually three or four matches that get two segments, but this week there were none. There have been reports that Vince McMahon doesn't like longer matches in these empty arena WWE PC shows. The longest match prior to the main event was five minutes. I don't mind it that much, but I would prefer some matches getting over ten minutes. It must be one of those weeks where they feel like they need to keep the matches short. I don't know if that's going to be a regular thing going forward.
The next WWE pay-per-view event is Backlash on June 14. Here's what we know so far:
WWE Championship: Drew McIntyre (c) vs. Bobby Lashley – It was announced on Tuesday on WWE.com.
Edge vs. Randy Orton
—
You can contact me using any of the methods below. Be safe and smart out there.
Thanks for reading.
John Canton
Email: mrjohncanton@gmail.com
Twitter: @johnreport
Personal Facebook and TJRWrestling on Facebook