The John Report: The WWE Raw Deal 04/27/15 (King Of The Ring)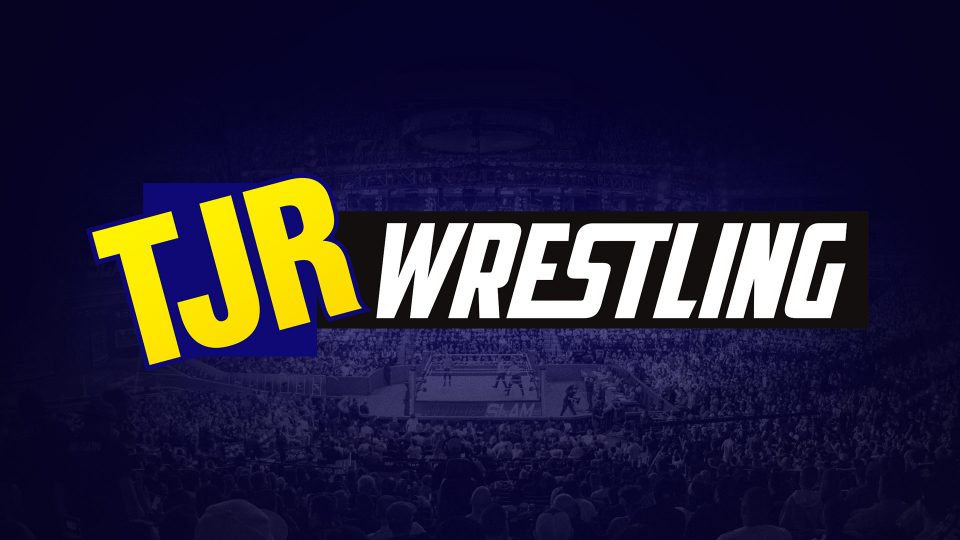 This week's Raw Deal begins with a bit of a rant. I'm trying to wrap my head around this King of the Ring thing from WWE. So they announced it on Sunday. I was at Extreme Rules and didn't know about it until a graphic during the show. They did quarterfinals on Raw (I haven't seen it yet) and then they're doing semifinals and finals on some WWE Network special tonight in the old Main Event slot that was just announced on Sunday.
Is the point of this tournament to show fans that there really is no long term planning, that ideas just pop up and they can do tournaments within two day without any notice? I don't understand why they would do it this way?
Do the finals at a PPV. Make it a big deal. But no. Let's do it in two days after announcing it with no hype because hey why the hell not?
Don't get me wrong. I like King of the Ring and doing it again is great, but this is the worst possible way to go about it with no hype or any sense of long term planning. Even when they try to do something right lately it is disappointing.
You all know me pretty well and that I'm not somebody that complains because I want to. It's only because I'm disappointed that a concept I really like (King of the Ring) is being made to look like a sideshow with little or no thought leading up to it. Now that I've got that out of the way, let's begin Raw.
—
Live from Green Bay, Wisconsin this is the Raw Deal for episode #1143. Follow me on Twitter @johnreport. Here's my WWE Extreme Rules recap in case you missed it.
There was a video package about King of the Ring with clips of former kings. Sorry Billy Gunn and Mabel, you didn't make the video. The Raw intro played. Roman Reigns was the last guy they showed in it. Was Cena usually the last guy in that video? Probably. I don't recall.
Hey Look It's A Show Opening Promo
The WWE Champion Seth Rollins entered for the opening promo along with J&J Security and Kane. Rollins needs a song with lyrics. His music is too generic.
Rollins bragged about how nobody can outsmart him. He also bragged about all of his other accomplishments. He said he was a fighting champion. Rollins said that he beat Orton by himself as the camera focused on Kane, who looked confused. Rollins showed an image of the "SKO out of nowhere." He also thanked his soldiers by saying we should thank Kane for doing what was best for business. Rollins accidentally insulted Kane by calling him a cryptkeeper, then said it was gatekeeper and he did a backhanded apology.
Kane mentioned that if it wasn't for his actions as gatekeeper and Rollins' illegal use of RKO then Orton would be WWE Champion right now. Kane said that he would be the WWE version of the cryptkeeper instead of the WWE version of Justin Bieber. People cheered. Rollins argued with Kane.
Randy Orton's music hit so he can join this promo-fest by standing at the top of the ramp with microphone in hand. Orton came out predictably to ask for his rematch. Rollins said this is "The Rollins Regime" with Kane looking at him with a confused look. Orton told "catwoman" Rollins to shut up. Kane said Randy has a point, but there is Roman Reigns' music before Kane could continue.
Reigns entered via the crowd like usual and walked down to the ring in his new "Hit Hard Hit Often" shirt. Reigns stood on the announce table. He pointed out that Rollins was missing his giant (Big Show) because he speared him through a table just like the one he's standing on. Reigns said with all due respect to Randy, he already had his shot. Reigns threw in the Bieber insult to make people laugh and the fans chanted "Justin Bieber" at Rollins. Reigns said if anybody deserves a shot at Rollins for the WWE Title it's him.
Rollins sarcastically congratulated Reigns on his win, but mentioned that both of them lost to him. Rollins said neither one of them deserve another shot at the WWE Title. Kane said he'll do what's best for business, which is a tag match with Kane and Rollins against Orton and Reigns.
Kane told Rollins he's going to let the WWE Universe decide the WWE Title match at Payback. His music played to end it.
Analysis: It's the standard opening for Raw with promos to set up the main event of the show (the tag match) and push towards the next PPV because Payback is only three weeks away. All four guys did solid work with their promos. Reigns seemed a lot more natural this time around. Having him talk like a tough guy is the way to go. He threw in a few quick jokes too, which made it sound natural instead of just scripted. Kane teasing a Payback announcement is a typical way of getting viewers interested in the rest of the show to see what might happen.
It's Ziggler vs. Barrett in a King of the Ring match up next. Here are the brackets.
(Commercial)
King of the Ring Quarterfinals: Dolph Ziggler v. Bad News Barrett
There were short pre-match promos from both guys. WWE is calling it the first round. It is the first round, but it's also the quarterfinals since it's only eight guys in the tourney. Barrett was the aggressor early on until Ziggler came back with a dropkick. They went to break about two minutes into it.
(Commercial)
During the break, Barrett hit a boot to the face to knock Ziggler outside the ring. Barrett hit the ring post after missing on a shoulder tackle in the corner. Ziggler came back with a nearfall for two. Ziggler countered Wasteland with a DDT for two. Barrett hit a slingshot and then hit Wasteland for two. Ziggler avoided the Bull Hammer and then he hit a Superkick for two. Sheamus showed up for a promo as well as showing the pic of Ziggler "kissing" his arse. At least they didn't play the music of Sheamus. Ziggler was distracted, then walked right into a Bull Hammer elbow, so Barrett won after about eight minutes.
Winner by pinfall: Bad News Barrett
Analysis: **1/2 Slow start, but when the pace picked up it was really good. I figured Barrett would win since Ziggler's story with Sheamus isn't over. Like I said, at least they didn't have the music of Sheamus play for the distraction. It's better without the music although I still hate promos during a match. Barrett is definitely a favorite to win King of the Ring because it fits his gimmick well.
The New Day were backstage clapping as they made their way to the ring.
(Commercial)
The New Day trio of Big E, Kofi Kingston and Xavier Woods clapped on their way to the ring. Woods said that they are the champions. He thanked the clappers out there that clapped for a New Day. Fans chanted "sucks" at that. Woods suggested a new clap: "New Day…rocks." The fans still said "sucks" at the end of it.
Big E w/Xavier Woods & Kofi Kingston vs. Tyson Kidd w/Cesaro & Natalya
Kidd hit a kick to the head and then a missile dropkick. Big E went to the floor, so Kidd kicked him in the face. In the ring, Kidd charged him and Big E hit a big clothesline. He covered, Woods held the foot of Kidd and that was enough for the win since Kidd couldn't kick out. The match went only two minutes.
Winner by pinfall: Big E
Analysis: 1/2* A very short match that felt rushed. It was booked like a match that was won only because of the cheating, so at least it was effective in terms of putting heat on The New Day.
The announcers summarized the Cena/Rusev match at Extreme Rules. At Payback it's round four for them with Cena defending the US Title against Rusev in a I Quit match. In a few months when the crowd is dead for Rusev matches, blame this feud for going on too long. It's damaging. The hype for all of that was longer than the match that preceded it.
Ryback entered for a match.
(Commercial)
Bo Dallas did a promo about Ryback's reprehensible actions at Extreme Rules. He told Ryback he'll give him the chance to clear his name in front of these disgusting cheeseheads. He gave Ryback the chance to walk away. Loud "Go Pack Go" chant for the Green Bay Packers. He told Ryback to Bolieve.
Ryback vs. Bo Dallas
Ryback took him down early, but Dallas kicked him in the knee and hit a clothesline to the back. Chinlock by Dallas. Ryback slammed him down, then caught him off a middle rope attack and hit a Spinebuster. Ryback with a Meat Hook Clothesline and then Shellshock finished it after two minutes.
Winner by pinfall: Ryback
Analysis: * Another short match on this show with Ryback dominating the majority of it. They brought Dallas back after four months off to put him back in the role of comedy heel jobber.
Post match, the Bray Wyatt logo appeared and then the lights were off in the arena. Wyatt was in the ring. He nailed Ryback with a Sister Abigail. Ryback just walked into it. Wyatt did his upside down pose while Ryback was out on the mat.
Analysis: It's Husky Harris vs. Skip Sheffield all grown up. They were rumored to feud for a few weeks now with Wyatt doing all those promos about somebody, so now it's official. It's a feud that Wyatt can win, which is what he needs. Ryback needs a feud too. At least it fits that way.
The US Champion John Cena is up next.
(Commercial)
John Cena entered for a promo. He mentioned that "The Champ is Here" as he pointed to the US Title. He spoke about how Rusev gets another rematch, which led to no reaction from the fans. Cena said Rusev "keeps the pimp hand strong" and then said he was kidding because he said Rusev has earned his respect. He yelled about it being a "I Quit" match at Payback. He told Rusev he's going to get the beating of a lifetime. Cena said he'll never surrender. Cena said that Payback is the final chapter of Rusev and Cena because if Rusev makes Cena quit then he's disgraced America as well as that title. He added that if he loses then he gets no rematch and Rusev will "never see me again." Yeah sure. Cena mentioned Packers legendary coach Vince Lombardi with a quote about working hard. He sucked up to the fans by saying that Green Bay is the place to be. He said the US Open challenge starts now.
Analysis: I guess he's saving his "it's the biggest match of my life" stuff for another week.
Heath Slater is out and he's still got the "three man band" song despite being by himself. He said he's going to be the US Champion "of the World." He insulted Packers great Aaron Rodgers by referencing the "discount double check" commercial Rodger does by saying he's much better looking than him.
Rusev attacked Slater from behind with a forearm shot to the back. Then Rusev kicked him, which sent Slater flying off the ramp. Lana waved when she walked out. Rusev grabbed the microphone and told her to leave. Fans chanted "We Want Lana" as Rusev yelled in a foreign language.
Rusev said the people are all quitters that quit on their dreams and they quit on themselves a long time ago. He said at Payback, Cena will be like the stupid Americans. He said that after Payback they won't be saying "God Bless America" – the will say "I Quit." The Russian flag was in the ring with Cena looking at it.
Analysis: Poor Heath Slater. I guess we won't be having the weekly Cena match. Rusev's promo was fine. I don't expect him to win at Payback.
There was a meeting backstage with Seth Rollins complaining to Kane about things. He wondered if Kane was out of his mind. Rollins wondered if Kane thought about what Triple H and Stephanie would think. Kane set up three options for Payback: A) vs. Orton, B) vs. Reigns, C) Orton and Reigns in a triple threat match. Rollins was furious. He said it was the last thing that he wanted. Kane told him to calm down and then Kane left.
Analysis: It's obvious the fans are going to vote for a triple threat match to make it as hard as possible for Rollins. Plus, WWE has already put the result out there as I will mention later.
(Commercial)
King of the Ring Quarterfinals: R-Truth vs. Stardust
Truth said he would get rid of spiders from WWE if he's King of the Ring. Stardust said he'd be the king of the stars or something else that had me losing interest. Can he go back to being Cody Rhodes? Stardust hit a bulldog as the crowd chanted "Cody" at him. Truth got a rollup, but Stardust came back with a kick. Stardust did a cartwheel for some stalling. Truth made a comeback with a clothesline, Stardust got a rollup and Truth hit a standing heel kick for two. Stardust with a side Russian legsweep. Truth two count on a rollup. Stardust jumped off the middle rope, then Truth caught him with the Lie Detector (that's what Cole called it) for the win after four minutes.
Winner by pinfall: R-Truth
Analysis: *1/4 R-Truth is barely on the roster, yet he's in this tournament and gets a win too. It's hard to understand WWE booking logic sometimes. I know they wanted it so that a babyface faces Barrett in the next round, but they could have done something better. I guess spiders will worry about being banned from WWE.
A reminder of the main event and the App vote was mentioned.
(Commercial)
The announce team plugged WWE Network shows for this week. This felt longer than Kidd vs. Big E was.
Fandango vs. Adam Rose
It's the battle of the failed gimmicks match again. Dropkick by Fandango. Rose tripped him up and choked him across the middle rope. Fandango hit some chops followed by a clothesline to send Rose out. Fandango hit a somersault dive over the top to take out Rose and two Rosebuds. That was impressive by Fandango. Rosa Mendes was dressed as a Rosebud and confronted Fandango. That distracted Fandango, so Rose went back into the ring and hit the Party Fowl for the win after two minutes.
Winner by pinfall: Adam Rose
Analysis: * I'm not sure when the last time Rose won a match on Raw, but it's been a long time. You don't have to email me to tell me because I don't really care. If you're going to turn Fandango then have him actually win matches, not get distrated like an idiot and losing quickly.
Post match, Rosa slowly spoke about how she can't believe Fandango chose them (the fans) over her. She said she found somebody that treats her like the sweet flower that she is. She kissed Rose aggressively and Rose's music played to celebrate this new pairing.
Analysis: It's pretty amazing that Rosa has been in WWE for nearly 10 years and never really been paired with a successful wrestler. I don't expect Rose to get much of a push with her.
Brie Bella was interviewed by Renee Young backstage as Renee mentioned Daniel Bryan's health. Brie mentioned Bryan wasn't medically cleared. Brie talked about how Daniel loves WWE more than anything and it kills her because she knows how much her husband wants to be there. Brie said that the WWE Universe cares so much about her husband and Daniel cares about them. Naomi shoved Brie to the ground. Naomi told Brie that nobody cares about her or her husband.
Analysis: I miss Daniel Bryan. A lot. That's about all I got. Brie's promos are bad when she's a face although she was fine here.
(Commercial)
Brie Bella w/Nikki Bella vs. Naomi
Naomi's neon light shoes are unique. Forearm shot to the face by Naomi gave her control. Naomi did a bulldog into the corner where she slammed Brie face first into the middle turnbuckle. Backbreaker by Naomi for two. Naomi hit a jumping high kick as well as a legdrop. Comeback by Brie with a clothesline, dropkick, then the running knee and a dropkick off the middle rope for two. Naomi did an inside cradle out of nowhere for the win after four minutes.
Winner by pinfall: Naomi
Analysis: *1/4 It's the same booking they always do in diva feuds with Nikki as the champion. The contender beats Brie in order to get momentum. WWE has done a terrible job of making the Bella Twins into faces after doing nothing to turn them. There was also no follow up about the Bellas cheating to win at Extreme Rules. Why should fans care about diva matches if the creative team doesn't care?
Hey look here's another reminder of the main event and the WWE App vote.
Dean Ambrose made his entrance.
(Commercial)
King of the Ring Quarterfinals: Sheamus vs. Dean Ambrose
They did pre-match promos taped backstage that were shown before the match. Ambrose wants to force people to settle legal disputes by Street Fight. Sheamus said he'll be king again and make people kiss his arse. Ambrose took the fight to Sheamus, but then Sheamus nailed him with a forearm shot. Some fans were chanting "Foghorn Leghorn" at Sheamus. Ambrose went for a bulldog, Sheamus fought it off and Ambrose nailed him with a forearm shot to send him out of the ring. Sheamus moved to avoid a further attack for the vintage floor to commercial break.
(Commercial)
Back from break, Sheamus was in control after tossing Ambrose into the steel ring post. Suplex into a slam by Sheamus. After a Sheamus punch, Ambrose bounced off the ropes with a clothesline. Sheamus came back with a powerslam. Ambrose avoided a Brogue Kick and got a rollup for two. Sheamus was sent into the post and Ambrose followed it up with a suicide dive outside the ring to take him out. Back in the ring, backbreaker by Sheamus for two. Ambrose slipped out of White Noise with a rollup for two, but he couldn't get Dirty Deeds and Sheamus turned it into the Cloverleaf submission move. Ambrose came back with a neckbreaker using the ropes followed by the flying elbow off the top rope for two. Outside the ring, they fought on top of the announce table. Ambrose got a clothesline on the floor, then slammed Sheamus into the steel post. Sheamus was able to knock him down with a Brogue Kick. Dolph Ziggler showed up to attack Sheamus and he nailed him with some punches, but Sheamus ran away. The match went 13 minutes.
They showed the replay to say that Sheamus wins by disqualification. Ambrose was upset about it.
Winner by disqualification: Sheamus
Analysis: **1/2 That was a good match where it felt like they were going for a double countout and then did the cheaper finish with Ziggler helping Sheamus win by attacking him, which kind of defeats the purpose of interfering. It's funny how wrestlers are booked like such idiots that they don't know the rules of matches even though they have been wrestling so long. What I liked about this is that Sheamus has a good chemistry with Ambrose. That could be a solid feud later in the year for sure. I'm not sure what direction Ambrose goes in next. There just aren't a lot of top heels in WWE right now that he can be matched up with.
Go vote for the main event of Payback. Main event is Orton/Reigns vs. Rollins/Kane.
(Commercial)
Damien Sandow was in the ring and he was announced as Damien Sandow. He was wearing a plain black shirt. He said that three years ago he came to the WWE with a blue bathrobe and he was there to enlighten everybody. He added that he was told to his face that he was not entertaining enough. What followed is some people thought he lost his mind, but it was a quest to entertain. They showed pics of him as Bret Hart, Magneto, LeBron James and the Vince McMahon impression, which was amazing. Then came Damien Mizdow. He said that Mizdow caused him to lose respect for his peers, but he gained the respect of the WWE Universe. The fans cheered. Sandow said that connection is the most valuable thing that he can have as a WWE superstar. "Without you guys, I would not be in the WWE right now." Fans chanted "thank you Sandow" and there was a "You're Welcome" so he said that too.
Curtis Axel interrupted to talk about how AxelMania was running wild. He talked about how he can't stand a guy who doesn't know who he is and tries to be somebody is. Well that's clever. Axel did his Hogan routine, then Sandow did it back at him and Sandow imitated what he was saying. Axel was mad about it. Fans cheered. Axel told him to get out of the "Axeman's ring" now. Sandow imitated him again. Sandow blocked a punch, then hit punches, hit his elbow and a leg drop. Axel was sent out of the ring as Sandow celebrated.
Analysis: I'm glad we can go back to calling him Damien Sandow again. He did make a good point in saying that he earned the respect of the fans with that gimmick. I liked that they allowed him to talk about the Sandow gimmick in the beginning, then the imitations to try to entertain and then the Mizdow run. It felt like a legit promo instead of an overly scripted speech. Axel is one of the comedy heels that people beat up (like Bo Dallas), so he served his purpose in this role. When Miz gets back from filming the movie he's doing now they should go back to Sandow vs. Miz because that should be a PPV match and win for Sandow.
This week on Smackdown it's The New Day vs. Cesaro and Tyson Kidd in a rematch for the Tag Team Titles.
Bray Wyatt did a promo backstage talking about how what he witnessed tonight was only the beginning and he told him to run. He was talking about Ryback.
(Commercial)
They plugged WWE Network shows for this week. It's nice to see some relatively new programming. Can they do that every week? Maybe not.
A video package aired showing Tough Enough contestants talking about how they're going to be the next superstar or diva in WWE. Good luck. Cole plugged the website and told people to shoot the video horizontally. I wonder how many people don't? Actually I don't care although I am glad Tough Enough is coming back.
Neville entered. They showed a promo from Neville backstage. He mentioned Owen Hart as a former King of the Ring as well as others. Love that. Luke Harper talked about how he would have a reign of terror as the king of WWE.
King of the Ring Quarterfinals: Neville vs. Luke Harper
Neville hit a headscissors early, then a dropkick to send Harper out and then Neville hit a hurricanrana outside the ring. Back in the ring, Harper knocked him down when Neville tried a top rope attack. Uppercut attack by Harper as they went to break.
(Commercial)
Back from break, Harper missed a big boot in the corner. Neville capitalized with an Asai Moonsault off the top rope. Most guys do it off the middle rope. Doing that off the top rope is so impressive. In ring, Neville with a missile dropkick and then a standing shooting star press. That's three really amazing moves by Neville. Harper came back with a big boot and then a Dragon Suplex that Neville sold by flipping over to his stomach. Neville avoided a Harper attack, then hit a release German suplex and a kick to the head. Harper sent him into the ropes, tossed him up in the air and Harper hit a sitout Powerbomb for just a two count. Great nearfall. Fans were chanting "this is awesome" for these two. Harper set up Neville on the top rope, but Neville hit a side kick to the head. Neville hit a sunset flip into a Powerbomb off the ropes. Neville went up top and he hit Red Arrow for the win after 10 minutes. Neville didn't land it perfectly since it was really only his hands that landed on him instead of his whole body, but it was good enough.
Winner by pinfall: Neville
Analysis: *** That was really good for a ten minute match. No surprise because Harper has great matches with shorter guys since he is tremendous at bumping and helping to make them look credible. Neville has been booked very well since debuting on the main roster. He has lost some matches, which has upset some fans, but it's really not hurting him. The skills he has in the ring are obvious, so it's okay if he loses once in a while. Neville getting the win is no surprise. He's probably going to make the finals of this tournament with Bad News Barrett.
(There was a comment in the previous match where Booker T made a comment about how Owen Hart wasn't a man that gravity forgot. Some people hated it. I think he just meant it that he was an athletic wrestler, but not as much as Neville. Booker apologized on Twitter.)
The semifinals and finals of King of the Ring are on Tuesday on WWE Network: Bad News Barrett vs. R-Truth and also Sheamus vs. Neville.
Another reminder of the WWE App vote. Roman Reigns made his entrance for the main event.
(Commercial)
The announcers plugged WWE Network showing King of the Ring on Tuesday night. After Raw it's that Jerry Springer "Too Hot For TV" show on WWE Network. After this tag match we'll find out the WWE App voting results.
Randy Orton made his entrance. Kane and Rollins shook hands before they walked to the ring.
Roman Reigns and Randy Orton vs. Kane and Seth Rollins w/J&J Security
The fans chanted "Justin Bieber" at Rollins. Good one. Reigns hit a tilt-a-whirl slam on Rollins. Tag to Orton, who draped Rollins rib first across the top rope. Fans chanted RKO for Orton as he brought Reigns back in. Rollins slid out of the ring to avoid a slam from Reigns. Kane tagged in and was able to hit a boot to Orton's face as the heels worked over Orton in their corner. Cole encouraged JBL to keep talking since they were going to a commercial, so JBL complained about match options for Rollins at Payback. When Orton was sent to the floor, they went to commercial for the vintage floor to commercial break.
(Commercial)
Back from break, Rollins was working over Orton as JBL kept complaining about how unfair it would be for Rollins to be in a triple threat at Payback, which is another way of saying WWE wants you to vote for that. Reigns got the hot tag as Kane also received a tag and Reigns nailed him with a clothesline as well as an uppercut punch. Samoan Drop for interfering Rollins and then Reigns ducked, so Kane went out to the floor. Reigns ran the ropes, but Mercury grabbed his foot and Kane nailed Reigns with a punch. Kane shoved Reigns into the ring post two times.
Back in the ring, hard whip into the corner by Kane on Reigns. Rollins came in to drop a knee on Reigns. After an exchange of punches, Rollins hit a leaping kick to the head of Reigns. You could hear Rollins tell Reigns to get up as Rollins and tagged in Kane, who hit a side slam. Reigns tried a comeback, but Kane nailed him with a clothesline for two. Kane exchanged some punches with Reigns and finally Reigns was able to drop him with a suplex. Rollins tagged in. Reigns avoided a charge, then went for a rollup and hit a one armed slam. Orton got the hot tag. He nailed Rollins with clotheslines, then after Rollins avoided a powerslam, Orton was able to hit one after Rollins jumped into it. Reigns knocked Reigns off the apron, then Rollins accidentally dropkicked Kane. Uppercut by Reigns on Rollins. Reigns hit a Superman Punch on Mercury to knock him into Kane. Rollins sent Reigns outside the ring. Orton hit the draping DDT off the ropes. The crowd erupted with Orton going for the RKO, but Rollins got a rollup for two and then a kick to the face. Rollins hit a dive outside the ring. Orton and Reigns moved, so Rollins accidentally took out Kane. Kane knocked down J&J. Kane nailed Rollins with a punch, then rolled Rollins into the ring. Reigns hit a Superman Punch and Orton hit a RKO for the win after 18 minutes.
Winners by pinfall: Roman Reigns and Randy Orton
Analysis: ***1/2 That was an excellent tag team match It got a lot of time and they delivered a quality matchup. We know the tag team formula where one of the faces gets worked over a lot, but in this case they got a lot more time to do it with both faces in that predicament. Rollins was incredible like usual while Kane looked sharp too. I like Kane more in tag matches. He's more impactful that way. The ongoing story of Kane's problems with Rollins was the obvious way to end things, but I'm not a huge fan of Rollins being pinned again. He was pinned on the last Smackdown too. I get that he's a cheap champion. That doesn't mean he has to be pinned regularly.
Post match, Kane was freaking out at ringside about what happened. They showed replays of the match.
Orton went up the ramp. Reigns was in the ring with Rollins. Kane was at ringside. Kane said it's time to find out the results of the WWE App vote: Reigns & Orton vs. Rollins won with 78% of the vote, Reigns got 15% and Orton got 7%.
When Rollins got the news, he turned around and Reigns crushed him with a Spear in the middle of the ring.
The show ended with Cole hyping up the Payback main event as Rollins defending the WWE Title against both Roman Reigns and Randy Orton. Reigns posed in the ring while Orton looked on happily from the top of the ramp.
Analysis: WWE released a video last week promoting Payback that featured Seth Rollins, Randy Orton and Roman Reigns so anybody that saw that knew what was coming. It made the whole "WWE App vote" pointless like usual because whenever they do that the results are always obvious. Rollins was cocky at the start of the show, but then his world came crashing down by the end of the night. It's a basic story to send the fans home happy.
If you count WrestleMania's main event as a triple threat, it will be the third triple threat match for the WWE Title since January's Royal Rumble. That's overdoing it.
Three Stars of the Show
1. Seth Rollins
2. Randy Orton
3. (tie) Roman Reigns
3. (tie) Kane
The Scoreboard
6 out of 10
Last week: 5
Last 5 Weeks: 5, 6, 4.5, 7.5, 6
2015 Average: 5.53
2015 High: 7.5 (March 30)
2015 Low: 4 (Feb 9)
Final Thoughts
I'm giving it a 6 out of 10, so slightly above average. It was going to be a 5 or 5.5, but when the main event is that good I feel like giving it a boost. It's not like there's a science to the numbers. It's just how I feel.
The third hour was the best of the three thanks to the two very good matches that closed out the show. I also liked the Damien Sandow promo where he got his name back, so to speak.
My rant about King of the Ring at the start is still how I feel about it, but at least they had a couple of solid matches during the show. More build to the tournament would have helped a lot.
There were too many short matches this week. Nobody cares about a short match that feels rushed. It happened too often in the first two hours.
At least we got a new storyline developing with Bray Wyatt attacking Ryback. Most of the other stuff were things from WrestleMania or Extreme Rules, so there really weren't a lot of fresh storylines this week.
It's the time of the year where the WWE product is pretty stale. They have to get through Payback in three weeks and then put some focus on Money in the Bank in June because that's usually one of their best PPV shows.
—-
That's all for this week. Check out my feature column archive that's exclusive to WhatCulture.
Thanks for reading.
John Canton –mrjohncanton@gmail.com
Twitter@johnreport