The John Report: The WWE Raw Deal 04/13/15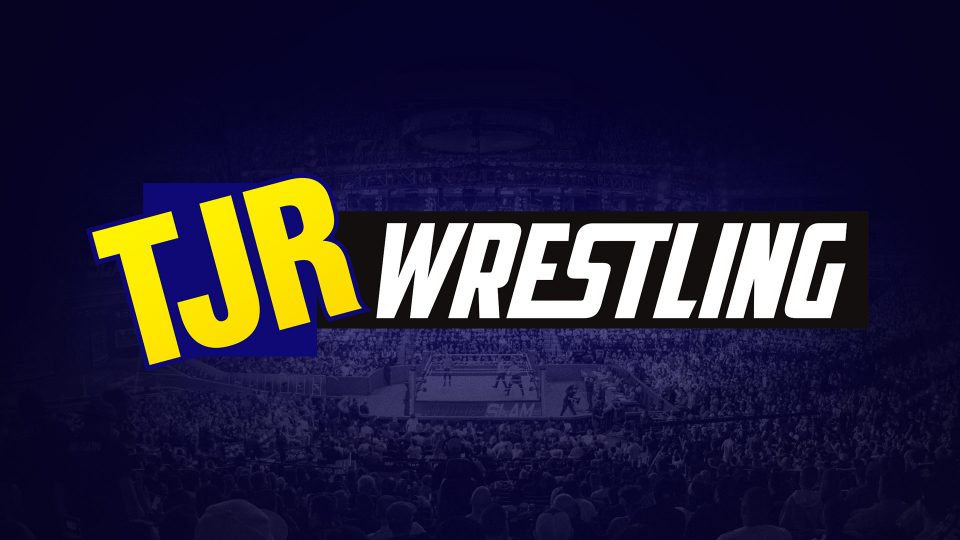 Live (actually on tape delay) from London, England this is the Raw Deal for episode #1141. Follow me on Twitter @johnreport. Thanks to Melo Man for the banner with a statement that is very true. We definitely miss Brock Lesnar and Paul Heyman on WWE TV.
The US Champion John Cena entered for opening promo duties. There were the "John Cena sucks" sounds for his music. The announce team of Michael Cole, John Bradshaw Layfield and Booker T welcomed us to the show.
Cena said that the London crowd is loud, but there are times when he and the London crowd don't get along. He sucked up to them by saying they were one of the more energetic crowds WWE performs in front of. Cena said he got heat for saying it before, but he thinks London deserves WrestleMania. Fans chanted "yes" for him. He talked about the people that could make choices have chosen to wait and then he transferred to talking about Rusev. It's time for the Cena's weekly open challenge.
Analysis: Cena always does a good job of sucking up to the fans. More than half of them were hating the guy and then WWE had him suck up in a huge way saying they deserve WrestleMania. Of course they deserve it, but WWE hasn't done a major PPV in England (that was shown worldwide) since SummerSlam 1992. It's not going to happen. They should do a PPV in England and put it on WWE Network. Why not? Do it at 8pm England time, which would be 3pmET. Show it on WWE Network. People can watch it when they want. The crowd would love it. It would be fun.
England's own Bad News Barrett showed up to accept the challenge this week. Fans were chanting Barrett's name. Barrett thanked them even though he hadn't done anything yet. Barrett wondered why he should wait for the IC Title at Extreme Rules when he can get the US Title tonight on Raw in front of the best fans in the world.
They had Eden do the intros since Lilian Garcia is out for a while with a knee injury. The US Title match is after the break.
Analysis: At least the opening promo was under ten minutes. Barrett seemed a bit overwhelmed by the cheers, but handled it well. I like the open challenge for the US Title.
(Commercial)
United States Title: John Cena vs. Bad News Barrett
The bell rang as they returned. Cena's still got the shiner under his right eye. There were loud chants by the crowd early on with the majority of them supporting Barrett. There was a big boot by Barrett for a two count. Cena missed a shoulder tackle after Barrett ducked, so Barrett hit knee lifts and a boot to the face sent Cena to the floor. Barrett did the elbow drop off the apron after doing a "bang bang" in tribute to Cactus Jack aka Mick Foley. Back in the ring, Cena quickly got the advantage back with a spinning slam, but Barrett went to the floor. When Cena went after him, Barrett tossed Cena into the steel steps at ringside. In the ring, Barrett missed an elbow drop, Cena hit the spinning suplex and the Five Knuckle Shuffle. Barrett hit the Winds of Change for a two count. Barrett with a back elbow, then a suplex for a two count. Cena applied the STF, but not for long as Barrett grabbed the ropes. Kick to the gut and then a hard kick to the face by Barrett for a two count. They traded punches to draw the "yay" cheers from the crowd supporting Barrett, who got another kick to Cena's face. Barrett hit Wasteland on Cena for a two count. Very good nearfall. Fans were chanting "this is awesome" for them.
Cena nailed the Attitude Adjustment for a two count. That was a surprise kick out, but I like it. Cena wanted AA again, Barrett slipped out, bounced off the ropes and nailed Cena with the Bull Hammer elbow for just two. The replay of that move looked great. Barrett went for a Bull Hammer, Cena ducked it, hit the Springboard Stunner move and then Cena connected with the Attitude Adjustment for the win after 10 minutes.
Winner by pinfall: John Cena
Analysis: **3/4 It would have been acceptable if Barrett lost after the first AA because so many people have been pinned after Cena hit that move, but I like that Barrett kicked out. It made him look like a fighter as well as a guy that looked like he belonged with Cena. That's why these Cena challenges are great. He's not just having five minute matches. He's going 10 minutes or more with midcarders who get a chance to work with a top guy and get some quality nearfalls on him. Somebody will beat Cena and it will mean a lot because of all these wins by Cena. The US Title matters again.
Post match, Rusev's music hit as Lana appeared on the stage. The fans cheered when they saw Lana. She briefly spoke, but Rusev appeared in the ring and attacked Cena with a chain. Rusev knocked Cena out with the steel chain in his hands. Lana said the Extreme Rules match would be a Russian Chain Match. Rusev stood over the fallen Cena with the US Title in his hands and the Russian flag appearing in the ring as well.
Analysis: It's not a popular stipulation, but they needed something. Doing a regular Street Fight would be better than a Russian Chain Match. Cena already helped the potential match by selling the chain punch like a big deal.
The announcers summarized what happened with Cole saying it's been forever since we've seen a chain match. JBL asked Cole about his lawsuit towards Lesnar. Cole said it's a private matter. Cena slowly got back to his feet.
A video aired from last week's main event with Big Show taking out Roman Reigns with KO Punches, then Orton finding a way to get the win on Ryback.
Later on Raw it's Randy Orton vs. Cesaro and Seth Rollins is scheduled to face Dolph Ziggler.
The Bellas walked out to do commentary up next.
(Commercial)
The divas filled the ring for the battle royal. The winner of this match gets a Divas Title match against Nikki Bella. Paige, who is from Britain, is the last one to enter the ring.
Divas Battle Royal
If both feet touch the floor, a diva is eliminated. Nikki joked that she wanted to face Rosa Mendes. Rosa actually eliminated Summer and Natalya with a dropkick. Then Emma nailed a dropkick on Rosa to eliminate her. Emma went for a top rope attack, so Alicia hit a dropkick on her to send her out. Fox nailed a Scissors Kick on Naomi. Final four are Paige, Alicia, Cameron and Naomi. Fox and Cameron worked together to go after Paige, but they couldn't eliminate her. Naomi hit the double Rear View on Cameron and Fox. Naomi tossed out Cameron while Paige eliminated Fox. It's down to Paige and Naomi. Kick to the head by Naomi while she was on the apron and then she tied to drag Paige out, but Paige held on. The crowd came alive as Paige hit a series of knee lifts. Naomi got a kick for a near elimination. In the ring, Naomi with a dropkick. Paige hit a kick to the chest, then another kick to the chest sent Naomi to the floor and that means that Paige wins the match. It went about four minutes.
Winner: Paige
The win means Paige gets a Divas Title shot at Nikki Bella at Extreme Rules. They said we will hear from Paige when Raw returns.
Analysis: * I'm surprised that Naomi didn't win. It looked like were on the road for something different since Naomi had some momentum the last few weeks. Paige getting the win popped the crowd, though, so it was a good idea in that sense. We've seen her against the Bellas a lot so I figure there must be some plan or else they wouldn't be doing it again. I was a bit disappointed that Natalya was eliminated so early, but she's not really in any diva storylines at the moment. I have no problem with Paige winning. I like her work a lot.
Later on Raw we'll hear from Roman Reigns.
(Commercial)
Paige was interviewed by Byron Saxton. She said she won the Divas Championship on her first day in the WWE (main roster at least) and then two weeks ago she teamed with AJ Lee to get a win at her first WrestleMania. She said nothing feels greater than winning in her home country. She talked about how this is where she got started, she wrestled in high school gyms for five pounds and now she's here. She added that this was her house.
The interview was cut short by Naomi attacking Paige. She tackled Paige. They went outside the ring where Naomi tossed Paige into the barricade at ringside a few times. The crowd was booing Naomi big time as she slapped Paige in the face. Referees came out to break it up.
Analysis: That's a heel turn I didn't see coming from Naomi. It will be a nice change for her since she's been locked in as a babyface since she showed up, so seeing something different from her could be what takes her to that next level. Paige's promo was very good. Paige is going to film a WWE Films Christmas movie with The Miz soon. They could be doing an injury angle with her.
Bray Wyatt did a promo by himself talking about how love can be blinding and can consume you. Wyatt said that he's going to reach deep inside of somebody and rip out that love like a cancer. He spoke about fear is much stronger than any love can ever be. He said he's going to watch as everything "you" love fades away. Wyatt said he's doing "you" a favor. "Pay close attention. I'm talking to you. Behold the new face of fear." End promo.
Analysis: It's another vague promo from Wyatt talking trash to somebody, but we don't know who it is. I really don't know who it's going to be. I think it's one of those cases where he's going to be left off the Extreme Rules card and then attack somebody. My guess is that it's Daniel Bryan after he beats Barrett to retain the IC Title. I really don't know, though.
(Commercial)
Lucha Dragons (Kalisto & Sin Cara) vs. The Ascension (Konnor & Viktor)
There were fans chanting "NXT" as the heels worked over Sin Cara in their corner. Kalisto got the hot tag, hit the Salida del Sol and then Sin Cara hit the Swanton Bomb for the win after two minutes.
Winners by pinfall: Lucha Dragons
Analysis: * A quick win for the Lucha Dragons, who are likely getting a tag title shot at Extreme Rules. I missed a bit because of a phone call, but it was such a short match so I just hit on the basics.
Roman Reigns will speak up next.
(Commercial)
Booker T was in the ring for an interview and he brought out Roman Reigns. Reigns entered by walking down the steps via the crowd like usual. I wrote a piece about Reigns for WhatCulture where I talked about ways he can change things up to make him more of an individual instead of a guy still doing Shield things.
Booker asked Roman how he's feeling two weeks after WrestleMania. Roman said he's mentally strong for a reason as the fans chanted "Suplex City" at him. He talked about how did go to Suplex City, but they said they would give us a brutal fight and when he asked if they liked brutal fights the fans cheered. Reigns talked about other things by saying that he's beaten Seth Rollins, so he thinks he will be WWE Champion one day.
The talk moved on to Big Show as the fans chanted "thank you Big Show" because he cost Reigns the win last week. Reigns said that lately Big Show has become "Seth's giant bitch" and he asked the crowd if he was right. Most people cheered.
Show appeared on the video screen. He told Roman that he failed in the biggest match of his life while Show won the Andre the Giant memorial battle royal to make him the greatest giant in history. Show said he can do what he wants when he wants whether he's following orders or making orders. He told Roman that his goal is to make Roman the most epic failure in WWE history. Show told Roman that every time he tries to get back up, Show will be there to knock him down. Fans were chanting "boring" for it.
Roman insulted Show by saying that he's either too lazy or he just doesn't have the balls to say it to his face. Roman said that's why Show was on the "Jumbotron" even though Titantron is what has been used for years although not anymore. Roman said that if Show keeps getting involved in his business then he's going to take that trophy, shove it down Show's threat, retire him and you can believe that. Roman's music played as he posed for the fans.
Analysis: It was definitely a mixed reaction for Reigns. The fans hated him at first, but he did a good job of playing off the fans and having a lot of confidence in everything that he said. There were a few times where he used some aggressive language too, which is a good way to get the crowd behind you. Reigns is getting better on the microphone even though his haters will never give him a chance to prove it. I don't mind the guy. He's clearly getting better.
Roman went up the ramp. Before he made it to the back, Show appeared at the ramp and he attacked. Show sent Reigns into the LED board, punched him in the ribs and then tossed Reigns into the taxi that was at the top of the ramp. Show tossed Reigns shoulder first into the taxi again. There were "you sold out" chants for Show. Knee to the face by Show. Show placed Reigns on top of the taxi, then Show gave Reigns a Chokeslam on top of the taxi. Show left. More "you sold out" chants. There were other chants, but it was hard to get them all. Show left while Reigns was out on top of the taxi.
Analysis: It doesn't excite me to know we'll be getting more Reigns vs. Show matches because it's been done so much in the past four months. There's really nobody else for Reigns to face at Extreme Rules, so that's why we'll get this match again. It was a good attack by Show where he looked dominant. Reigns will win their PPV match. That's pretty obvious. He's not going to lose again.
(Commercial)
After the break, they showed replays of what happened and also some shots of the top of the taxi showing off the dents. Cole said Reigns walked off on his own power while JBL said that Reigns is still hurt.
Randy Orton walked out for a match. Orton has to win this match in order to have a stipulation choice against Rollins at Extreme Rules.
Randy Orton vs. Cesaro (w/Tyson Kidd & Natalya)
They exchanged forearm shots early on. Cesaro hit a double foot stomp on Orton and then he celebrated, which the crowd liked. Orton hit a clotheslines while on the apron, then Kidd tripped him up and Orton hit a clothesline on Kidd. The ref rang the bell, so Orton won after three minutes.
Winner by disqualification: Randy Orton
Kane showed up on the ramp. He said that The Authority has returned from vacation, but they didn't come to London, England. That means Kane is in charge as Director of Operations. He said he can't allow this match to end in a disqualification. He made the match a 2 on 1 handicap match right now.
Analysis: It was disappointing that Orton/Cesaro was so short, but it made sense considering what Kane announced right after it. Good angle to make things unfair for the babyface Orton.
Randy Orton vs. Cesaro & Tyson Kidd (w/Natalya)
The tag champs worked together to double team Orton when the match restarted. The show went to break just as the match began.
(Commercial)
Cesaro and Kidd were still in control. Orton went for the DDT off the ropes, Kidd stumbled a bit coming off the ropes, but was able to take down Orton with a neckbreaker. Cesaro nailed an uppercut on Orton for a two count. Kidd tagged in, got a rollup for two, but then Orton nailed the DDT off the ropes to drop Kidd. Cesaro saved Kidd from further attack, then Orton went after Cesaro and Kidd ran the rail to nail Orton with a kick to the head. Springboard elbow drop by Kidd in the ring for a two count. Kidd with a legdrop to the back of the head. Orton hit a powerslam on Cesaro. Kidd did a springboard attack and Orton hit the RKO on Kidd. That looked awesome. The match went 7 minutes.
Winner by pinfall: Randy Orton
Analysis: **1/4 I've never been a huge fan of handicap matches, but WWE loves them to make babyfaces look sympathetic and heroic when they find a way to overcome the odds. That finish was outstanding. We've seen so many guys take RKO finishes coming off the top. Kidd made it look good. A loss like that can definitely hurt the tag champions although it's not like it happens often. They should be okay. Give them a win on Smackdown or next week's Raw and they're fine. A guy main eventing a PPV is usually going to look stronger in a setting like that.
Kane was in the office with Rollins and J&J Security. Rollins told Kane that he will not be facing Dolph Ziggler later. Rollins told Kane he's going to face Jamie Noble because Jamie can lie down for him. Jamie blamed Kane for bad things happening and Kane said he had an idea with a car battery along with Jamie's testicles. That's a Shane McMahon reference. Rollins laughed about how he's not afraid of Ziggler, but he can't take any chances and he has to win. Rollins told Kane he needs to be facing somebody who knows what is best for business. Kane laughed it off. Rollins told Kane the number one priority in The Authority is to protect Seth's title. Kane looked mad, so Rollins said maybe they can get Triple H on the phone. Kane left while Rollins told J&J that Kane knows he has no choice.
Analysis: That segment ran a little long. It was just a way to continue the Kane babyface turn with Rollins forcing him to do things he doesn't want to do.
(Commercial)
Writing Plug Time: We've got reviews of Smackdown, plus TNA Impact and Lucha Underground on TJRWrestling.net although I had no time to write about NXT this week…My WhatCulture archive always has new content with the weekly Q&A, some ideas to take The Shield aspect out of Roman Reigns and also some ways to help Bray Wyatt going forward. I even wrote a preview for the Major League Baseball season too. Some other non-wrestling content is coming soon as well.
Adam Rose was in the ring. Dean Ambrose made his return after being out last week due to Luke Harper giving him a Powerbomb through a table on Smackdown.
Dean Ambrose vs. Adam Rose
Rose actually got some offense in with a spinebuster while the Exotic Express at ringside were celebrating. Ambrose made a comeback with a corner attack, running bulldog out of the corner and then a dive between the top/middle rope to take out Rose when he was on the floor. Back in the ring, Ambrose recovered from a Rose forearm attack with a bounce of the ropes into a clothesline. Ambrose hit Dirty Deeds for the win after two minutes.
Winner by pinfall: Dean Ambrose
Analysis: * It was just a squash match to get Ambrose a win after being off last week. He's likely going to face Luke Harper at Extreme Rules. I'm surprised Rose got a bit of offense even though it was brief.
Kane was backstage when Big Show showed up to him. Show said that at Survivor Series he knocked out John Cena so that he could be on the winning team. Show reminded Kane that they need to do what's best for business. He told Kane that we don't always get to do what we want to do, but sometimes we have to do what we need to do. Kane said tonight it's Rollins vs. Kane and he will do what's best for business.
Analysis: That was a nice talk by Show saying that it's not always about what you want, but what is best for the team. Now we go into that Kane match wondering what he might do.
(Commercial)
Stardust vs. Fandango (w/Rosa Mendes)
It was a short mach with Stardust getting the easy win. I went to the washroom when the match started, grabbed a glass of water on the way back and it was over. Clean win by Stardust.
Winner by pinfall: Stardust
Post match, Fandango got on the microphone. He said he finally realized what the problem is. He was sharing his gift with you (Rosa) when he should actually be sharing it with the world.
Fandango's music hit and crowd started to dance along with him. He danced on the announce table, on the guardrail at ringside and then he put on JBL's hat.
Analysis: That's the babyface turn of Fandango. He wasn't going anywhere as a heel, so might as well turn him. WWE was smart enough to know the crowd in England loves the guy. It's a good place to do a turn.
Backstage, Daniel Bryan walked up to Kane. He wondered what happened to Kane. He mocked him for potentially laying down for Rollins and said that it would be dumb to do something that helped end WCW. Bryan told him that the Kane he knew would give Rollins a Tombstone on the steel steps. Kane yelled at him to go away. Bryan told him to be a man. The crowd was chanting for Bryan because they wanted to see him in a match.
Analysis: More story development for Kane. Bryan was good in this spot.
(Commercial)
There was a recap of Cena's angle with Rusev from earlier and the Russian Chain Match at Extreme Rules. This Thursday night we'll see Cena in action for another US Title open challenge.
The WWE Champion Seth Rollins entered along with J&J Security. Kane walked out in a suit.
Seth Rollins vs. Kane
The bell rang. Kane took his jacket off as well as his tie and then he took his dress shirt off as well. Rollins told Kane to lay down. Kane laid down, but instead of letting Rollins pin him he shoved him off. J&J yelled at Kane, so he shoved them down. Rollins yelled at Kane. The fans cheered as Kane nailed Rollins with an uppercut. Rollins told Kane to think about his job while Kane set up for a Chokeslam. Rollins told Kane to lay down as the fans chanted "no" for it. Kane went down one knee, then he grabbed Rollins by the throat and nailed a Chokeslam. Kane teased a throat slash, but he stopped. With Rollins down on the mat, Kane laid down beside him, then put Rollins' arm across his own chest and the ref counted the three for the Rollins win. It went about five minutes.
Winner by pinfall: Seth Rollins
Kane left angrily. Rollins laughed in the ring with J&J by his side. We'll hear from Orton and Rollins later.
Analysis: That was an angle more than a match. No way to rate it. The crowd showed that they were ready to cheer for Kane, but he didn't make the full babyface turn because he let Rollins pin him. The face turn for Kane is coming. He's been around for about 20 years, so I understand why they are doing it. He's the oldest full timer on the roster too.
Damien Mizdow was shown walking backstage.
(Commercial)
They showed what happened on Smackdown when Damien Mizdow attacked The Miz during Miz TV and then Mizdow kissed Summer Rae.
The Miz vs. Damien Mizdow w/Summer Rae
It's a rematch from last week when Miz won by using the tights. Miz attacked with a forearm shot to the face. Miz hit a kick to the face. Stalling from Miz led to the backbreaker/neckbreaker combo. Miz went for Skull Crushing Finale, Mizdow avoided it, then got a ROLLUP OF DEATH while grabbing the tights for the win. It went about two minutes.
Winner by pinfall: Damien Mizdow
Analysis: * It sucks that they are in such a rushed match. The pre match stuff and all the replays were longer than the actual match. I assume the plan is to have another match at Extreme Rules that will be longer. Miz has a win and Mizdow does too, so that final match would likely end the feud. My hope is that the win by Mizdow means he goes back to the Sandow name. This angle has gone as far as it can go.
The Prime Time Players did a promo talking about how they already told us about The New Day and The Ascension. Then they made fun of Los Matadores with some cheap masks on their face. They held a stuffed animal. Young said "rainbow is my favorite color." What a line. Titus O'Neil mocked Los Matadores for being Puerto Rican bullfighters. They ended it by doing their "Millions of Dollars" dance.
Analysis: I like that they are back together and in a babyface role where they belong. They need to put them in matches to see if the crowd cares. Some of the promos are funny at least.
Later in the show we'll hear the "Extreme Decision" from Rollins and Orton.
(Commercial)
Ryback vs. Luke Harper
Ryback hit a shoulder tackle and Harper came back with a kick to the head. The announcers overreacted for the move as if it was the end of the match. It was a nice superkick, at least. Harper ran the ropes, Ryback caught him and dropped him with a Powerbomb. Ryback wanted the clothesline, Harper went to the floor, Ryback followed him and Harper hit Ryback with the top of the announce table. The match went two minutes. The ref called for the bell.
Winner by disqualification: Ryback
Dean Ambrose ran out to the ring. He took down Harper and threw some punches at him. Harper just left through the crowd.
Analysis: 1/2* Another short match that had no time to develop. The post match was rushed too. I don't mind Ambrose vs. Harper, but they need more time than that to tell a story.
There was a replay of Naomi attacking Paige from earlier in the show. They said that Paige is still being evaluated.
Naomi was interviewed by Byron Saxton backstage. Naomi said that she feels disappointed in herself for losing her cool, but then she started laughing. Naomi wondered if Byron was an idiot like everybody else. Naomi said that this is about her. She said that she's beaten Nikki Bella twice, so why did they have a diva battle royal? She wondered if wins and losses matter. She complained about how she was on the same season of NXT as AJ Lee, now AJ's retired and people are calling her a legend. She thought that was crazy. She said she's not asking or waiting for an opportunity – she's taking it.
Analysis: It was a promo that made a lot of sense for her character. We don't hear from Naomi very often, so it was nice to hear he explain her attack and her frustration for not receiving a Divas Title match. The part about AJ Lee made sense too. Rambling about wins and losses was funny too. I liked that promo.
Dolph Ziggler entered for a match.
(Commercial)
Dolph Ziggler did a promo calling Kane a dumbass. He said he wanted a match. They brought out Neville. Good choice!
Dolph Ziggler vs. Neville
The crowd loved Neville, who is from England. Ziggler nailed a dropkick early on. Neville got a boot to the face and then did a standing moonsault for two. He makes it look so easy. Ziggler came back with a leaping DDT as they went to break two minutes into it.
Analysis: Brutal spot for a commercial two minutes into an exciting match. This show has been full of short matches. Bad time for a break. Please time it better.
(Commercial)
The fans were chanting for Neville as he tossed Ziggler into the air and knocked him down. Outside the ring, Neville hit a moonsault off the top rope. He landed on his feet. That was outstanding. Neville went to the railing, he balanced across it and hit a 450 Splash onto Ziggler on the floor. Wow. Crowd was chanting "holy shit" for that. Booker made a good point because what made it so impressive is that he's only about four feet off the ground and he's doing a crazy move like that. Neville got a two count when they went back into the ring. Ziggler went for a throw, Neville came back with a kick, then he ran the ropes and Ziggler crushed him with a superkick for two. Corner splash by Ziggler missed. Neville went to the top rope, Ziggler moved out of the way of the Red Arrow, Neville landed on his feet, missed a corner charge and Ziggler hit a Zig Zag for the win after 9 minutes.
Winner by pinfall: Dolph Ziggler
Analysis: *** Best match on the show. I don't know why they needed a commercial break for a match that was nine minutes long. They should be able to time it so that they can fit the whole thing in one segment. It was fun while it lasted and definitely makes me want to see them wrestle again. Neville really does make all of his spots look easy and that's going to make him very popular with the fans. Ziggler did a good job of selling like usual, making Neville look awesome and then getting the win by escaping an attack.
Post match, Sheamus attacked Ziggler with a forearm shot. Sheamus with a Brogue Kick on Neville. Ziggler tried to fight back, but Sheamus was able to overpower him outside the ring. Sheamus nailed Ziggler with a Brogue Kick to end the segment.
Analysis: How many surprise attacks by heels on this show? It seems like more than normal. The attack by Sheamus was fine. He'll face Ziggler at Extreme Rules although it's not official yet.
They recapped Big Show's attack on Roman Reigns again.
Orton segment with Rollins is up next.
(Commercial)
Next week on Raw is a Tough Enough announcement from Triple H. It returns to USA Network in June.
Seth Rollins And Randy Orton "Extreme Decision" Stipulation Announcement
Rollins had J&J Security with him. Rollins was selling the Chokeslam from earlier. They sat in leather chairs in the ring. Rollins talked about how he was the greatest WWE Champion ever. Rollins said Kane left, so Rollins was in charge. He talked about how a real man knows when to lie down and put the team before himself. Rollins said because of his hard earned win against Kane he now gets to choose a stipulation for the Extreme Rules match against Orton. He told Orton to come down to the ring.
Orton made his way down to the ring for this show ending segment. Orton said that they each get to pick a stipulation, but he just wants to fight Rollins right now. Rollins talked about how he has power and this (the WWE Title) is what power looks like.
Rollins said that his stipulation for the WWE Title match will eliminate Orton's greatest weapon. He said that at Extreme Rules the RKO is banned.
Orton said that was well played by Rollins. He spoke about how the greatest weapon is Seth's arsenal is his connection with The Authority. He wondered what would happen if The Authority couldn't help Rollins. That's why the stipulation he chooses is for them to have a Steel Cage match at Extreme Rules. Fans chanted "yes" for it. Rollins laughed about it saying he's not scared of Orton.
Orton summarized the stipulations and said he guesses they have to give the people their money's worth. He attacked Rollins, but Mercury and Noble pulled Orton off Rollins. Orton quickly got rid of them, then hit a powerslam on Rollins. He wanted the DDT, but Mercury came back and Orton hit a RKO on Mercury. Rollins escaped up the ramp with the WWE Title while Orton posed in the ring.
The show ended with Orton staring from inside the ring while Rollins was at the top of the ramp holding the WWE Title. The show went off the air at 11:03pmET.
Analysis: It was a weak ending to the show. That felt like a midcard type angle, not a main event. Rollins is doing well as the cheap heel champion that doesn't want to get attacked. The idea is it will make people want to see Orton get his hands on him in two weeks. A wild brawl would have been better.
Those stipulations are just okay, not great. Taking away the RKO from the match is dumb because it should be a big selling point of the match. They can do something where they have Orton hit it after the loss or something like that, but they shouldn't take it away during the match. I can remember them doing it with others in the past. It's nothing special as a stipulation. The cage setting makes sense because it means that Rollins can't run away. We've also seen many cage matches in wrestling history with a lot of inference, though, so the cage doesn't guarantee anything like that.
I would have preferred something like Last Man Standing or even just an Extreme Rules match with weapons allowed. A Steel Cage match just doesn't sound as appealing. I like both guys, though, so I have faith that it will be a pretty good match.
Three Stars of the Show
1. Dolph Ziggler
2. Neville
3. John Cena
3. (tie) Bad News Barrett
The Scoreboard
6 out of 10
Last week: 4.5
Last 5 Weeks: 4.5, 7.5, 6, 6, 5
2015 Average: 5.53
2015 High: 7.5 (March 30)
2015 Low: 4 (Feb 9)
Final Thoughts
I'm giving it a 6 out of 10. That's slightly above my average score for the year.
The two best matches were both around ten minutes. I wish they got more time.
There were so many cheap heel attacks. Big Show attacked Reigns before he got to the back, Rusev went after Cena in the ring as a surprise, Naomi attacked Paige during a promo and then Sheamus attacked as well. It was a running theme all night.
I thought Naomi would win the divas battle royal match, so Paige's win was a nice surprise. It's just that we've seen her feuding with the Bella Twins for months and it feels like a repeat. Naomi's heel turn wasn't expected, but maybe that's what she needs to get to that next level.
Kane was all over the show. I don't mind the guy, but he's turned so much in his career that it's hard to keep track.
It wouldn't surprise me if they did that Rollins vs. Ziggler match on Smackdown or next week's Raw just because that's something they do once in a while where a match is announced, then changed and then done anyway.
I hate that Daniel Bryan wasn't on more than in a backstage segment. The crowd wanted to see him and they didn't get to see him during the broadcast. That's sad.
The crowd was great. I just wish the matches were better because the crowd was hot for most of the night and the matches felt average.
—–
That's all for this week. Check out my feature column archive that's exclusive to WhatCulture.
Thanks for reading.
John Canton –mrjohncanton@gmail.com
Twitter@johnreport
Personal FacebookandTJRWrestling on Facebook