The John Report: The WWE Raw Deal 04/04/16 (Raw After Mania)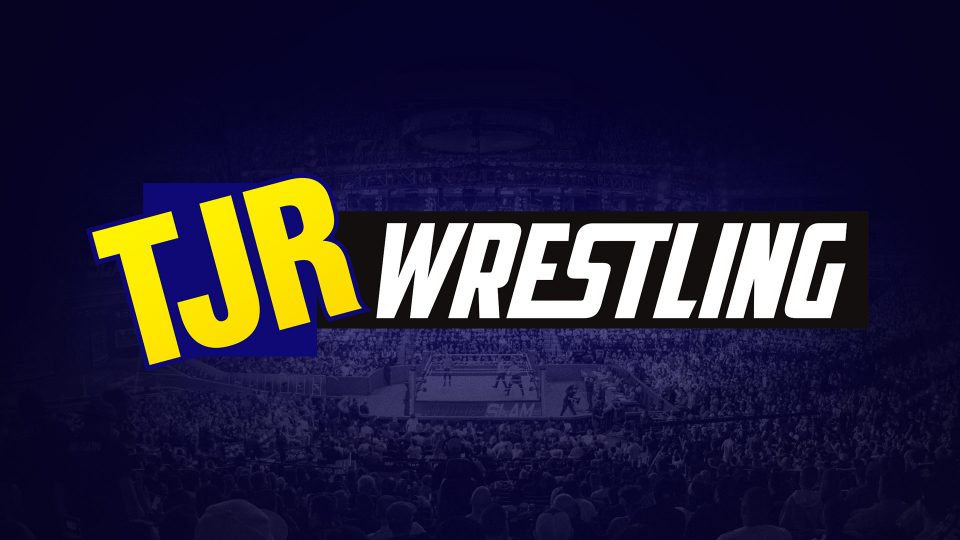 What a week. I made the trip to WrestleMania for the fourth time in six years, had a great time and got home on Monday afternoon. I didn't write about Raw or Smackdown last week because it was hard to find time while also telling myself that I needed a break. So I apologize to those that are mad that I missed it. I also haven't written about WrestleMania yet because I was there. I'll probably do that by Thursday this week. I may write a review of NXT Takeover also because that Nakamura/Zayn match was so good that I really want to cover it. I'll also probably write a blog post about my experiences during WM week at some point in the week as well. Then there's Smackdown to end the week as well.
Basically I'm going to make up for not writing last week by writing a whole lot this week! I think that's pretty fair. For now, since it's a Tuesday, let's do this Raw Deal thing that I've been doing nearly every week for about seven years now.
Live from Dallas, Texas this is the Raw Deal for episode #1193. Follow me on Twitter @johnreport.
Raw begins with a video package with the Flo Rida "My House" song playing as they showed clips of the big moments from WrestleMania. I had a lot of fun at the show. I still haven't seen the broadcast. The Raw intro video aired.
The announce team of Michael Cole, John Bradshaw Layfield and Byron Saxton welcomed us to the show by talking about how the crowd is pretty raucous after WrestleMania, so it was as if they were telling us to expect some weird chants. What an odd way to start.
Vince McMahon entered at the top of the ramp with the crowd singing his "No Chance" song. Vince said unfortunately they have a new WWE Champion (the crowd boos) and then Vince said he's feeling good because no more lockbox. He showed some envelope. Oh right, we're supposed to remember that bizarre beginning to this angle that was never really pushed again. He mentioned that when Shane was out there at WM with Vince's grandsons it tugged at Vince's heart a little bit. Vince said that there was a moment that got to him – when Shane went to the top of the cell. Fans chanted "Shane O Mac" for that. He admitted he had no idea that Shane would risk his life to achieve his goals, but he also showed he's foolish. Vince called it the craziest crowd the day after WrestleMania. Vince wants us to enjoy Raw because it's a night we'll never, ever forget.
Shane McMahon's music started and Shane showed up on the ramp. He had a big red bruise on the left side of his face. It's a work, but that's okay. He limped out there.
Shane was greeted with "thank you Shane" chants. He said since he's the only man in the family, he wanted to shake Vince's hand like a man because he won. They shook hands. Fans chanted "you still got it" and Shane looked emotional. He thanked the fans and said goodbye, but there were "no" chants.
Vince stopped Shane from leaving. He said he wondered how crazy things might be if Shane was running Raw. Vince said just to prove his point…fans chanted "let him run it." Vince said "alright let's see what the hell you got" and then he left, which means Shane is running Raw tonight. The crowd chanted "yes" for it while Shane looked happy.
Analysis: That was a hot start to the show. It makes the Shane/Undertaker stipulation a little meaningless since Shane is running Raw the night after losing, but if it's only for one night then it's not a big deal. I liked the crowd reaction for Shane in terms of thanking him for his performance on Sunday. He really put on a show in that much.
The Tag Team Champions The New Day entered to a big reaction. The crowd sang "hey we want some New Day" for them. Big E noted that things didn't go according to plan for them, but Kingston added that he got to twerk with Shawn Michaels while pointing out that Woods took a Stunner from Steve Austin. Woods admitted that it was pretty much his own fault, but "it was lit baby!" Woods had a giant piece of WrestleMania Booty-O's cereal. There's the "Booty O's" chant. They celebrated the cereal while adding that Booty O's make sure you ain't booty. Woods said tonight they'll walk out of the arena (crowd did it) "still your WWE Tag Team Champions." Commercial time.
Analysis: The crowd was into that big time. This is the perfect crowd for these guys, that's for sure.
(Commercial)
The League of Nations entered. They also showed announcers from Italy and France at ringside.
WWE Tag Team Titles: Kofi Kingston & Big E (w/Xavier Woods) vs. Sheamus & King Barrett (w/Rusev & Alberto Del Rio)
Kingston gave Sheamus a back body drop over the top early with Big E tossing Barrett over the top to the floor. Big E launched Kingston over the top to take out Sheamus on the floor. With Kingston on the top rope, Rusev distracted and Sheamus knocked Kingston to the floor. Barrett worked over Kingston with a kick to the gut followed by a clothesline to the floor leading to a break.
(Commercial)
Sheamus had Kingston in a chinlock as we return from break. The crowd was doing the wave, so Sheamus joined in. Kingston hit a unique style dropkick to take down Sheamus. Big E hot tag with belly to belly suplexes for Barrett -there were three of them. Big splash by Big E. Barrett ran into Sheamus while Sheamus was on the apron, so that knocked Sheamus down. Tag to Kofi and the New Day hit a double team Big Ending with Kofi pinning Barrett for the win. It went about nine minutes.
Winners by pinfall: The New Day
Analysis: **1/2 A solid match by these teams that have wrestled many times in the last couple of months. Key point here was Barrett accidentally knocking Sheamus down leading to the New Day win. I'm glad New Day kept the gold because they're so good as champions and should continue to have a really long title reign going forward. Big E did a great job after getting the hot tag. I really like his offense. While I liked New Day more as heels, so far so good for them as faces.
Sheamus had a microphone post match. He yelled about how they are sick and tired of this. He said they're some of the greatest athletes from around the world that should be destroying everybody in WWE. Sheamus added that there's something wrong. Fans chanted "How You Doing?" at them. He told them to shut up. Sheamus added that you're only as strong as your weakest link. Del Rio & Rusev held Barrett leading to Sheamus hitting Barrett with a Brogue Kick. Fans chanted the "hey hey goodbye" song for Barrett.
Analysis: It makes sense that they would do that since Barrett's apparently leaving WWE very soon after his contract expires. Why keep him in the group if he's going to be gone? They can add another guy to the stable or make it a three man team. Just book them stronger and they'll be fine.
The Wyatt Family logo appeared on screen, which led to the three Wyatt Family guys attacking the League of Nations in the ring. Erick Rowan sent Del Rio out of the ring while Bray Wyatt tossed Rusev into Rowan, who nailed him with a spin kick. Wyatt finished off Sheamus with the Sister Abigail. The crowd was cheering all of this leading to a "thank you Wyatt" chant. Wyatt posed to end things with his "follow the buzzards" line.
Analysis: That was an interesting development because it could be seen as a face turn for the Wyatt Family just based on the crowd reaction. WWE has too many faces, though. Keep them heel.
(Commercial)
Images were shown from WrestleMania.
Vince McMahon was shown leaving the arena. Renee Young asked him if he was confident that Shane will do a good job. Vince said he didn't want to witness the ship going down while adding that Shane is only temporarily in charge.
Analysis: The "temporary" part is the key word there.
Summer Rae was in the ring for a promo. Are we to assume Shane gave her promo time? I don't know. She said her team would have won at WrestleMania if she was in charge, but at least she wasn't flat on her face like Sasha Banks. Here comes Banks. She said she's still the boss and slapped Summer to start the match.
Sasha Banks vs. Summer Rae
Summer nailed a huge slap to the face. Banks came back with shoulder tackles, the double knee attack in the corner, the double knee attack in the ring and then she missed a backstabber. Summer got a rollup. Banks applied the Banks Statement submission for the win after about two minutes.
Winner by submission: Sasha Banks
Analysis: * A short match to put over Banks after she failed to win the Women's Title at WrestleMania. That's typical booking the night after a PPV.
Up next is the Raw debut of Apollo Crews. He was shown talking to Shane McMahon although we couldn't hear what they said. It looked like Shane was just wishing him good luck.
(Commercial)
They showed news outlets talking about WrestleMania and the crowd booed when Roman Reigns images were shown. They put over Shaquille O'Neal being there as well as entering the Basketball Hall of Fame on Monday.
Analysis: I enjoyed the Shaq moment. Always felt like he should have had a match in WWE after he retired five years ago.
Good reaction for Apollo Crews making his Raw debut.
Tyler Breeze vs. Apollo Crews
Crews nailed a powerslam early on. Breeze came back with a superkick for two and then a back suplex. Crews came back with a kick to the head, Gorilla Press, standing moonsault and then a Spinout Powerbomb for the win after less than two minutes.
Winner by pinfall: Apollo Crews
Analysis: A strong debut for Crews, who is a great athlete that can shine on the main roster if they give him a chance. I like him. I just thought there might be other NXT people that get called up before him like Samoa Joe. It's not a major complaint, though, because like I said he's got a lot of talent. It's interesting that they chose Breeze as the opponent because when he showed up on Raw less than a year ago it was treated like a big deal, yet he hasn't been used well on the main roster.
Clips were shown of WWE Champion Roman Reigns and Women's Champion Charlotte on NBC's Today Show on Monday. Later on Raw is the formal presentation of the Women's Title. Roman's up next.
(Commercial)
New WWE Champion Roman Reigns Addresses The WWE Universe
The new 3-time WWE Champion Roman Reigns walked out carrying the gold. The crowd was mostly booing him as he walked out with the WWE Title on his shoulder. The announcers just said that the crowd was passionate while JBL said the crowd boos people they normally cheer. I'm not sure about that one, but I get why WWE says it.
Reigns laughed at the boos he was receiving by saying he's not a bad guy and he's not a good guy, but he is THE guy. He said that at the biggest WrestleMania of all-time, he beat Triple H's ass. Reigns said he told Shane McMahon that if anybody wants this (the WWE Title) then bring your ass out here now. He tossed down the microphone.
Analysis: Just a quick promo for Reigns. This crowd hated him, but I think what he said was fine.
Chris Jericho walked out in his street clothes, which includes a scarf. Jericho told the crowd to shut up and called Reigns an idiot just like everybody there. Jericho said that nobody can compare to him since he's the best in the world at what he does. Fans chanted "We Are Idiots" as Jericho told them they're not going to hijack the show, so they should keep their mouths shut. He told Reigns that he can't compare to him and neither can the internet favorite AJ Styles because Jericho beat Styles at WrestleMania. He even said "bury" which should rile up the fans that takes things too seriously. Jericho told Reigns he's going to put Jericho at the head of the line.
AJ Styles is the next man out. He went in the ring, pointed at the title and didn't get a chance to do a promo.
Kevin Owens limped out there. He received an ovation that was as big as Styles if not bigger. He pointed at the WWE Title as well.
Sami Zayn is up next. His reaction was the biggest of the challengers as the crowd chanted along with his song. I love that. Zayn pointed at the title as well.
Zayn and Owens started throwing punches at eachother. Zayn dumped Owens, which led to Zayn hitting a somersault dive over the top to take out Owens. Jericho gave Styles a back body drop over the top to the floor. When Jericho turned back around, Reigns met him with a Spear to take him down. More boos for that.
Analysis: That was an interesting segment. I would have liked to hear from three of the guys instead of just having them point at the title. It still worked with the brief physical interaction.
A replay aired of Vince putting Shane in charge of Raw.
Later on Raw it's The Usos vs. The Dudley Boyz in a Tables Match.
(Commercial)
Reigns was shown walking with the WWE Title on his shoulder. Shane walked up to him to announce the Fatal Fourway main event to determine the number one contender: Chris Jericho vs. Kevin Owens vs. AJ Styles vs. Sami Zayn.
Analysis: It wasn't hard to figure out, but at least they had Shane on camera there to make it official.
Baron Corbin entered for his Raw debut. He won the Andre the Giant battle royal at WrestleMania on Sunday. He's been in WWE developmental for nearly four years, so it's not that much of a surprise that he's on the main roster. Images were shown of Corbin's battle royal win with him last eliminating Kane.
Corbin did a promo by the Andre statue. He said he doesn't care if people don't know who he is because this trophy is all you need to know. Corbin said that his arrival signals the end of days for anyone that stands in his way.
Analysis: A solid promo for Corbin in saying he didn't care what people think about him. It's a good way to keep yourself a heel.
Dolph Ziggler vs. Baron Corbin
Corbin nailed a running back elbow to knock Ziggler down. Corbin with a forearm shot to the face sent Ziggler to the face, so they went to break about one minute into it.
(Commercial)
Corbin grounded Ziggler with a nerve hold. Ziggler broke free and Corbin missed a corner charge. Ziggler nailed a huge DDT for a two count. Ziggler with a kick to the knee followed by a Fameasser gets two. Corbin hit the Deep Six spinning side slam for a two count. Ziggler rolled out of the ring. Corbin went after him, nailed a boot to the face and Ziggler went over the barricade into the crowd. Corbin followed him out there. The ref counted them out with the match running about eight minutes.
Match Result: Double Countout
Post match, Corbin told the ref that this is on him. They went back to ringside to go at it some more. Ziggler tried to get momentum back, but Corbin nailed the End of Days on Ziggler on the floor. Corbin walked away to end it.
Analysis: *3/4 That finish means they are going to continue the feud. It makes sense to use Ziggler to feud with Corbin since Ziggler's a veteran that Corbin will likely beat as a way to give Corbin a feud win over a good performer.
Up next is a look back at Brock Lesnar vs. Dean Ambrose from WrestleMania.
(Commercial)
There were images shown of Lesnar's win over Ambrose at WrestleMania. I thought that
The new Intercontinental Champion Zack Ryder walked out (in ring gear) with his title around his waist. Images were shown of his win.
Analysis: I don't mind Ryder as a performer. I'm happy for him. Give Ryder credit for working his ass off to get there. He's also in the best shape of his career. I just question the decision because he's barely been on television for a couple of years. At least build somebody up a bit before they win a title.
Ryder had a microphone in his hand as the fans chanted "you deserve it…WOO WOO WOO" at him. Ryder said that WrestleMania was the greatest night of his life. He said when he was a kid he met Razor Ramon, who let him hold the IC Title that Razor held. Then at WrestleMania, they took another picture this time with Razor holding Zack's IC Title. That's pretty cool. Ryder thanked his dad at ringside. His dad is really muscular…bro. Ryder thanks him for taking him to all those shows at MSG and encouraging him to live his dream. The Miz interrupted.
The Miz was in his unusual ring attire, which means a ridiculous body cape outfit. He called Ryder a one hit wonder that ruined The Miz's WrestleMania in front of his family and his wife. He said just like that it was gone. Ryder: "Sucks to be you, bro." Miz told the crowd to shut up. He said if Ryder wants his name to be at the same level as Razor Ramon, Shawn Michaels or The Miz then he'll put his title on the line right here and right now. Miz wondered if Ryder was afraid and that Miz will send him home to Long Island with his goofy dad. Ryder accepted the challenge.
Analysis: Having Miz convince Ryder to give him a title shot is perfect for his character. It shows that Ryder isn't afraid of a challenge either. I don't mind when they do things like this.
Intercontinental Title: Zack Ryder vs. The Miz
Ryder nailed a missile dropkick early on. Ryder hit a hurricanrana off the top rope. He hit a dropkick outside the ring as the show went to break.
(Commercial)
Miz had control early on, but then Ryder slammed him face first into the mat. The announcers put over Shane doing a great job in setting up this match. What did he do? Miz challenged the guy and he accepted. It's not like it was hard to grant the match. Miz nailed a DDT. Miz avoided the Rough Ryder, Ryder got a rollup for two and then countered a suplex into a neckbreaker for two. Ryder nailed an elbow drop off the top rope. Miz came back with a kick to the head. Miz missed a corner charge, so Ryder hit a forearm to the back and Miz rolled to the floor. Another dropkick by Ryder sent Miz into the barricade. Miz drove Ryder back first into the ring apron and then sent him into the barricade. Ryder's dad shoved Miz down. Maryse (the wife of The Miz) jumped the railing and she got in the face of Ryder's dad. She slapped Ryder's dad. Then security grabbed her. Ryder was distracted by all of this, so Miz hit the Skull Crushing Finale for the pinfall and title win after 11 minutes.
Winner by pinfall and New Intercontinental Champion: The Miz
Post match, Maryse went into the ring to give her husband a kiss and hug to celebrate the IC Title win. JBL was doing over the top commentary (aka yelling a lot) about how a Hollywood love story has come true.
Analysis: **1/4 The match was okay. A one-day title reign for Ryder is pretty laughable. It's also discouraging because in the last year it looked like WWE was going to treat the IC Title as a prestigious piece of hardware, yet here they are booking short title reigns again. Owens only held it for about a month, Ryder had it for a day and now Miz is starting another reign. The highlight was the return of Maryse, who has always been one of my favorite divas. She's a gorgeous woman that does a good job of playing a heel character. I think she'll add a lot to The Miz's act if she sticks around long term.
Kevin Owens was interviewed by Renee Young backstage. Owens complained about how it was a 7-man ladder match for the IC Title. He said it wasn't fair to be in a match like that. Owens said that Zayn robbed him of that title, but he's onto bigger things. He said that Shane McMahon knows he's better than everybody else, so that's why he's in the main event. Owens said he'll win the WWE Title. Owens said "trust me" that Zayn isn't going to cost him the WWE Title like the IC Title.
Analysis: A very good promo from Owens like usual. He's the best talker in the company at least among the wrestlers. I think Paul Heyman is the best overall still.
Charlotte and Ric Flair were backstage being greeted by Shane McMahon. They're up next at the top of hour three.
(Commercial)
This week on Smackdown, NXT tag team The Vaudevillains will make their main roster debut on Smackdown. I'm happy for them. They have worked hard. They have a lot of chemistry as a team and should do well on the main roster if they are given a fair shot.
Official Presentation Of The WWE Women's Title
Lita was in the ring surrounded by current women on the roster. The women in the ring are Paige, Tamina, Naomi, Lana, Summer Rae, Natalya, Eva Marie, Emma, Alicia Fox, Becky Lynch and Sasha Banks. No Brie Bella because WrestleMania was pretty much her retirement. Lynch had a shiner around her left eye.
Lita put over the women in the ring pushing themselves to the limit at WrestleMania. She had the new WWE Women's Championship in the ring and then welcomed the new WWE Women's Champion Charlotte to the ring with her father Ric Flair.
Analysis: I think the title is a huge improvement over the Divas Title, which was stupid with the butterfly look. They've also dumped the term "diva" so that's a good thing as well. The title looks pretty cool as well. It's just the WWE Title with a different color scheme, but I think it works well.
Charlotte held the Women's Title (it's going to take me time to get used to writing that again) on her shoulder. She tried to talk, but the crowd was chanting "hey we want some Bayley." Cole noted Bayley isn't there. Charlotte talked about the women in the ring – the superstars in the ring. She spoke about how this wouldn't have happened if it wasn't for you guys meaning the fans. The crowd sang a "Hey Bayley" song.
Charlotte held up the Women's Title while noting that this is the future. The fans chanted "women's wrestling" for them as Charlotte paused. Flair looked really happy to be there. She thanked her father for always going above and beyond for him. She said she was immortalized. Charlotte also thanked everybody in the audience that attended WrestleMania because we fueled her victory. Charlotte noted some women have been there 7, 8, 10 years and she hasn't been there even a year.
Charlotte looked at Sasha and Becky. She said that we did it, but then changed it to say that "I did it." Sasha left, then Becky left and then the others left as well. Charlotte bragged about how she deserves respect.
Natalya had a microphone. She got in Charlotte's face. Natalya talked about how she has given Charlotte some of her hardest fought matches, but Charlotte doesn't respect her. Natalya talked about how she has a heart of a champion. Charlotte said that title proves that her family will always be better than Natalya's family. Natalya tripped her up, slapped on the Sharpshooter and Ric pulled Charlotte out of the ring.
Analysis: That was a good segment in terms of putting over Charlotte as an egotistical champion. She said some humbling things early, but then made sure to brag a lot as a way to turn the crowd against her. I also liked that Natalya stepped up as the next challenger. Here's hoping they get a 15 minute PPV match because it would be great if they did. I'd like to see Natalya as champion too, but I don't know if it's going to happen. How about those Bayley chants? The crowd is ready for her. She should be on the main roster pretty soon. I thought it might have been on this show.
AJ Styles was interviewed by Renee Young backstage. He spoke about how there's a feeling of change in the air. Styles noted that he didn't come here, lose a match at WrestleMania and find a way. He came there to be WWE Champion. He added that it's a new era while saying that era is phenomenal.
Usos vs. Dudleys in a Tables Match is next.
(Commercial)
There was a video featuring Primo & Epico Colon talking about how great it is to be from Puerto Rico.
Analysis: There were rumors of them no longer doing the Los Matadores gimmick, so this is something new for them. Not sure if it will work. Still too early to tell. I just like that WWE has a lot of pretty good tag teams right now. What does this mean for El Torito? I guess he's not around. Not like they use Hornswoggle either.
Tables Match: The Usos vs. The Dudley Boyz
To win this match you have to put somebody on the other team through a table. No tags in a match like this. D-Von overpowered Jimmy while Bubba tossed a table at Jey. Bubba booted Jey down and then he slammed Jimmy. D-Von hit the headbutt to the groin although they didn't do the "Whassup" yell since they're heels. They also didn't do the "get the tables" thing because they're heels. The Usos came back with dives over the top to take out the Dudleys.
(Commercial)
Back to the match, Jey with a superkick and Bubba with a splash off the top. Fans chanted "Nakamura" during this. Then they chanted for the table. The Usos set up two tables side by side in the ring. Dudleys wanted to hit Powerbombs, but then the Usos each hit superkicks. D-Von told a camera guy to move, which led to both Usos hitting dives off the barricade. Both Dudleys were on the tables. The Usos jumped, both Dudleys moved and The Usos went through the tables. They rang the bell. That was premature. Then D-Von slammed one of the Usos through a table. Bubba yelled at the ring bell guy because he rang it too early.
Winners: The Dudley Boyz
Analysis: *1/2 A weird match that didn't have a good flow to it. It was just way to get the Dudleys the win after losing one night earlier. Typical 50/50 booking that dominates WWE that is also annoying for us regular viewers.
Sami Zayn was interviewed by Renee Young. He talked about being an underdog and how it took him 14 years to get to WWE. He claimed that tonight is bigger than even WrestleMania. Zayn spoke about how he needs to win to prove that he belongs there. He wants to prove that he can be WWE Champion.
Kevin Owens attacked Zayn from behind. They exchanged punches, but then Owens tossed him into some boxes. Owens picked up Zayn and gave him a Powerbomb through a table backstage. Referees showed up to get Owens out of there.
Analysis: There's an injury angle to write out Zayn from the moment. That makes me sad because I love watching him work, but it's good for those us that want to see an Owens/Zayn feud on the main roster. They bring out the best in eachother, so it's cool with me.
(Commercial)
A replay was shown of Zayn getting attacked by Owens.
The Dudleys were still at ringside. As they walked up the ramp, the music of Enzo Amore & Colin Cassady started up. Huge ovation for them.
Enzo and Cass walked right by the Dudleys on their way to the ring. The crowd was on fire for them. They were really excited to see them. I am too. They've got a really bright future as a team on the main roster after doing really well in NXT for a few years.
Enzo did his amazing intro that he usually does with the crowd chanting along with everything especially the "you can't teach that" part. There's no sign of Carmella with them. The Dudleys were shown watching on from the aisle and they didn't look impressed.
Enzo pointed out the Dudleys as he called them haters. Enzo told them they should be jealous of Enzo & Cass because they're ugly as hell. Enzo said they're so ugly that tears run down the back of their head to avoid their face. He said he had the gift of gab and the gift of jab while referencing D-Von's lazy eye as well. Enzo told Bubba to fall back like his hairline. The crowd was chanting for Enzo.
Cass suggested that the Dudleys come down to the ring to do something if they don't like what Enzo is saying. The Dudleys went to the ring, they stood on the apron and they left. Cass did the "SAWFT" bit to end it with the crowd getting behind them.
Analysis: This should be a pretty good feud. Perfect spot to debut Enzo & Cass in front of the right crowd and against a veteran heel team as well. Smart booking for Enzo & Cass to introduce them to the worldwide audience in a big way. I liked it a lot. Enzo & Cass definitely have a New Age Outlaws style feel to them. Enzo's a great talker like Road Dogg was while Cass is the power guy like Billy Gunn. They have a really bright future together.
Fatal fourway main event up next.
(Commercial)
This week on Smackdown it's The Miz vs. Zack Ryder for the Intercontinental Title. Next week on Raw is Dr. Phil as a guest star. This is supposed to excite people? Yawn.
AJ Styles entered for the main event first, then Chris Jericho and then Kevin Owens. The fourth man is…Cesaro! Nice! Huge ovation for him. Good to see him back in action after his shoulder surgery about five months ago. Cesaro was wearing a suit. Then he ripped it off and had his ring gear on. That was pretty cool.
Analysis: I thought it might be John Cena. Happy that it's Cesaro. Cena's probably not going to be ready for action until a month or two.
Fatal Fourway To Determine #1 Contender For The WWE Title: AJ Styles vs. Chris Jericho vs. Kevin Owens vs. Cesaro
The rules are pretty simple: First fall wins. Jericho hit a springboard dropkick on Owens to knock him out of the ring. Styles faced off with Cesaro. Huge pop for this. I loved it. Styles hit a dropkick, but then Cesaro came back with a backbreaker. Time for a break.
(Commercial)
Back from break, Styles went after Jericho in the corner with punches. Jericho nailed a dropkick on Styles. They brawled on the turnbuckle, which led to Owens coming over to join the fun. Owens was beside Jericho for a double suplex. Then Cesaro snuck in underneath them with a Powerbomb spot, so it was a four man Tower of Doom spot. Most triple threat matches have a Tower of Doom spot, but it's harder in a four way. Good job by them. Owens nailed cannonball splashes. Styles kicked Owens in the head. Cesaro with a huge uppercut smash on Styles. Jericho poked Cesaro in the eye and sent him out of the ring with a clothesline. Owens with a package Powerbomb for two. He missed a cannonball splash on Jericho. Bulldog by Jericho on Owens, but then Jericho missed a Lionsault because Owens got his knees up. Styles hit a springboard 450 Splash on Jericho. Cesaro broke up the pin. That's amazing and looked even better on replay. Owens got a pinfall attempt on Styles.
Cesaro with a cross body block on Styles, but Owens broke up the pin. Cesaro hit running uppercuts on Styles and Owens in the corner. He even hit one on Jericho when he went into the ring. Crowd gave Cesaro a standing ovation. More of the uppercut train for Cesaro on all three guys. Cesaro caught Jericho for the Cesaro Swing spot. The crowd chanted along with ten rotations when Owens broke it up with a superkick. Owens with a Popup Powerbomb on Styles for two when Jericho broke up the pin. Jericho with a Codebreaker on Owens, but Cesaro broke up that pin attempt. Jericho was able to apply the Walls of Jericho on Cesaro. Cesaro powered out of it and then applied a Sharpshooter submission. Huge ovation for that with the announcers mentioning the injured partner Tyson Kidd. Styles nailed the forearm smash on Cesaro. Owens rollup on Styles gets two. Styles with a Pele Kick on Owens. Jericho hits the Codebreaker on Styles for two as Styles kicked out. Wow! I thought that was it. Fans chanted: "This is awesome." Damn right. Styles fought back, hit a Styles Clash and covered for the win after 17 minutes.
Winner by pinfall: AJ Styles
Analysis: **** Four stars out of five. That was an outstanding match. I thought Jericho was going to win when he hit that Codebreaker near the end. They really built the match well with all four guys getting their chance to shine. Cesaro hitting those uppercuts was awesome. I liked the Tower of Doom spot a lot too. Then there was the offensive flurry by Styles as well. It was cool that he was the one that hit the big moves on the other two guys leading to him pinning Jericho at the end. It wasn't like he lucked into the win. He earned it. That's how you put a guy over strong in a match like that.
After the match, Styles celebrated to end the night in front of an appreciative crowd. No sign of Reigns for a staredown. Maybe next week. That was it for Raw.
Analysis: The next WWE PPV is Payback on May 1 in Chicago. It wasn't announced that Styles vs. Reigns will happen there, but that's what I assume they will do. They could do it as a Raw main event. I think it's more likely that Styles will beat Jericho in a Raw main event in the next couple of weeks to end that feud. Then you could have Owens vs. Zayn and perhaps Cesaro vs. Jericho at Payback as well. Add in Charlotte vs. Natalya and that's a pretty good lineup so far.
I don't think Styles will beat Reigns for the WWE Title, but I think they'll have a great match and that's the goal. Reigns is probably going to have a really long title run this time. The last two times he had short runs. They didn't help him. This one could be six months or more. Just a feeling on my part.
Am I sad that I left Dallas on Monday morning instead of staying for this Raw? No. I was there for a week. It was plenty.
Three Stars of the Show
1. AJ Styles
2. Cesaro
3. (tie) Kevin Owens
4. (tie) Chris Jericho
The Scoreboard
6 out of 10
Last week: (No review)
2016 Average: 5.54
Last 5 Weeks: 7, 6, 6, 4, 7
2016 High: 7 (Feb. 22/Apr. 4)
2016 Low: 4 (Feb. 29/Mar. 21)
Final Thoughts
I'm giving it a 6 out of 10.
That score is slightly above my 2016 average, but not by much. I was expecting better for this show that is usually one of the best editions of Raw of the year. It didn't live up to the hype going into it. The main event really saved it from being a 4 out of 10 type of show.
Shane McMahon "running" the show was pushed as this big deal, but didn't come off that way. He didn't even talk after Vince put him in charge. Plus, there are going to be those people that wonder why they would do this when he lost to Undertaker. As Vince said it was temporary, so it's nothing to get worked up over. I just think if they do it again they need to change things up a bit more. Give it a different feel. Then we'll care more.
The Raw debuts of Apollo Crews, Baron Corbin and Enzo & Cass were really well done. As I said a few times, this was the right crowd to do it in front of because they're so enthusiastic about things. I was hoping to see Bayley and Samoa Joe at some point, but I guess we'll have to keep waiting. Obviously Finn Balor is another name too.
I liked the Women's Title segment. Not perfect, but it worked. I'm just happy Natalya is getting a bigger spotlight because no woman in the company deserves it more. I also won't miss having to type "diva" constantly. Took ya long enough to get it right, WWE.
This show was lacking a bit in terms of having better matches and providing more memorable moments, but it was still fun to watch.
—
That's all I got. This was over 6,000 words and I still want to write a review of WrestleMania as well as NXT Takeover Brooklyn later this week, so I better end it here.
Thanks for reading. Go Toronto Raptors. Go Toronto Blue Jays.
John Canton – mrjohncanton@gmail.com
Twitter @johnreport