The John Report: The WWE Raw Deal 04/09/18 Review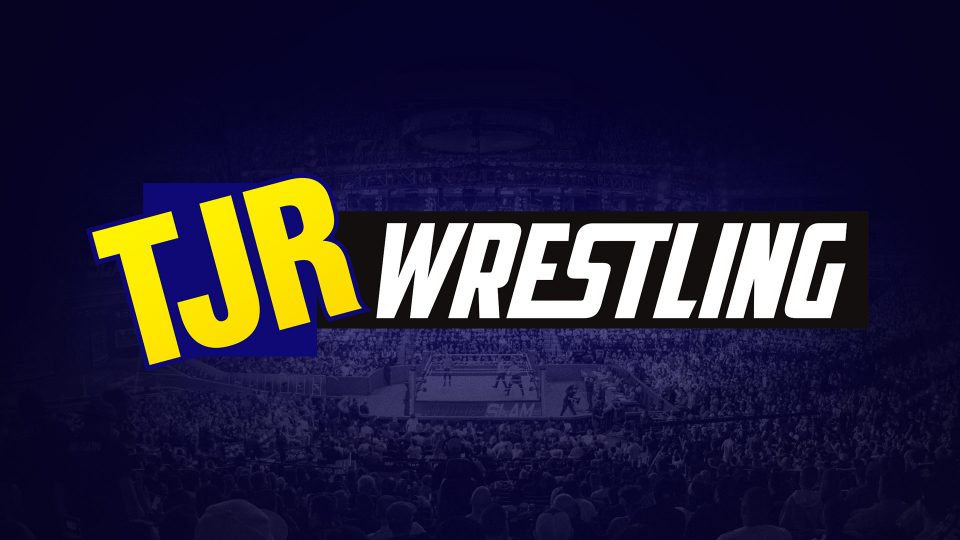 It's the Raw after WrestleMania tonight, which is usually a memorable show. WrestleMania was on Sunday night and I wrote a detailed review that you can read here if you haven't done so already. I also wrote about it for The Comeback where I came up with 10 Takeaways from WrestleMania. But wait, there's more! Saturday's NXT Takeover New Orleans event was so good I rated it a rare 10 out of 10 thanks to an incredible five star match in the main event and the rest of the card was amazing too. I even chimed in with some thoughts on the Hall of Fame ceremony from Friday too. That's enough shilling for now. Let's get to the Raw after Mania show.
Live from New Orleans, Louisiana, this is the Raw Deal for episode #1298 of Monday Night Raw. Follow me on Twitter @johnreport. Thanks to Melo Man for the banner up top. Thank you for check us out during WrestleMania season and remember you can always pick up a TJRWrestling t-shirt to support the site as well.
There was a shot of the packed crowd in New Orleans with Michael Cole welcoming us to the show.
Let's Hear From Stephanie McMahon
Stephanie McMahon, the Raw Commissioner, made her entrance with a brace on her left arm that she had under her jacket. Fans chanted "you tapped out" at her. Stephanie pointed out the Raw after WrestleMania crowd has an international flavor and she could smell it on the way down. Stephanie said that any other crowd would have sympathy for her. Stephanie said that last at WrestleMania, we were surprised by one woman in particular and Stephanie was talking about herself by saying she was amazing while claiming that she deserved the accolades. Stephanie said she knew if she challenged Rousey, she could bring out the best of Rousey and that's what she did. Stephanie thanked the crowd even though they were chanting for Rousey. Stephanie introduced "Rowdy" Ronda Rousey.
Rousey made her entrance in the black leather jacket and black gear. The fans gave her a big ovation. Rousey made her way into the ring with Stephanie.
Stephanie said that Rousey was a great role model and Stephanie said she got beat by the best in the world, so she has no problem with that. Stephanie sucked up to Rousey about how they can do it together while Stephanie claimed she can put the WWE machine behind Rousey. Stephanie claimed with her in Rousey's corner, people will follow their message. The fans chanted "bullshit" at Stephanie. Stephanie said Rousey taught her a valuable lesson, Stephanie said she paid the price and fans were chanting "shut the fuck up" at Stephanie, which led to Stephanie continuing to talk. Stephanie told the fans to give it up for her friend Ronda Rousey.
Rousey hugged Stephanie. Rousey took Stephanie down again, grabbed the left arm, took the brace off and Stephanie was screaming. Rousey pulled on the left arm of Stephanie again with the crowd cheering wildly. Rousey only held onto it for about five seconds with Stephanie screaming in pain.
Rousey left to a big ovation from the crowd. Stephanie was helped by doctors and referees that went down to ringside. They showed Stephanie getting helped in the ring. Some fans chanted "you deserve it" at Stephanie and then they chanted "na na na na hey hey goodbye" at Stephanie as she was helped to the back. The ring announcer asked for a little respect for Stephanie McMahon and the crowd booed that. That's hilarious.
Analysis: That was well done. Rousey didn't say a word because Stephanie carried it and that was perfectly fine. Rousey is a badass face that the fans love. She has a "Stone Cold" vibe to her while Stephanie is in the McMahon heel boss role that we all know from 20 years ago with her daddy Vince. It's working because the crowd loves Rousey and Stephanie hasn't been beaten up much in her career, so Rousey kicking her ass makes fans love Rousey. It's simple and it works.
The announce team of Michael Cole, Corey Graves and Jonathon Coachman were shown on camera. They did the annual spiel about how vocal the Raw after Mania crowd is.
Still to come are Roman Reigns, Seth Rollins and Nia Jax is up next.
A commercial aired letting us know that the Superstar Shake-up will take place next week on Raw and Smackdown.
Analysis: A lot of stuff is going to change next week. It's interesting to see where people will be headed. Your guess is as good as mine at this point. I may write something about it later in the week.
(Commercial)
There were images shown from WrestleMania.
Nia Jax made her entrance with the Raw Women's Championship on her shoulder. Jax was full of smiles as she held her new title. The fans chanted "you deserve it" for her.
Alexa Bliss, the former Raw Women's Champion, made her entrance in her ring gear with her buddy Mickie James, who was also dressed to compete. Bliss said there's no bigger bully around there than Ronda Rousey unless you're talking about Nia Jax. Bliss said that Nia is the bully that loves to throw her weight around, which said that's a lot of weight because it's two times the size of Mickie and three times the size of Bliss. Fans chanted "Asshole" at Bliss. Alexa complained about Jax unfairly beating up Mickie and Bliss said she was an emotional mess because of it. Bliss claimed that Jax didn't have a partner. Jax told Bliss to shut up.
Jax said that she enjoyed every second of what she did to Bliss and James. Jax pointed out she is the new Raw Women's Champion. Jax said that she had a partner for tonight and her name is…Ember Moon.
Ember Moon made her entrance to a nice ovation. Moon soaked in the ovation and made her way down to the ring as the show went to break.
Analysis: Bliss was her usual insulting self with Jax there to tell her to shut the hell up. The crowd was firmly behind Jax here. Moon just lost her NXT Women's Title at NXT Takeover New Orleans on Saturday, so it's no surprise she got called up.
(Commercial)
Alexa Bliss and Mickie James vs. Nia Jax and Ember Moon
Jax started for the faces while James and Bliss tried to work on Jax's left leg. Moon got the hot tag against James and Moon decked her with a punch. Moon with a neckbreaker followed by a suplex. James nailed a kick, tagged Bliss and Moon hit a step up enziguri kick. Moon with a springboard cross body block to take down Bliss for two. Moon kicked James out of the ring. Moon with a leg sweep on Bliss. Moon went up top and hit the incredible Eclipse finisher on Bliss for the pinfall win after about three minutes.
Winners by pinfall: Nia Jax and Ember Moon
Analysis: *1/2 It was a quick match to put over Moon in her Raw debut. The Eclipse is one of my favorite finishers in all of WWE, so it's nice to see Moon debut it on the main roster.
Kurt Angle, the Raw General Manager, was shown in his office talking on his phone about the Superstar Shakeup. Braun Strowman showed up in the office with the Raw Tag Team Titles. Strowman's partner Nicholas the 10 year old kid was with him. Strowman said they are relinquishing the Tag Team Titles because Nicholas has a scheduling conflict since he's in the fourth grade. The crowd laughed. Strowman and Nicholas gave Angle the Tag Team Titles. Strowman said when Nicholas is done school they are taking back the titles. Nicholas did a quick promo about how the others will "get these hands" which is Strowman's catchphrase. That was a funny way to end it.
Analysis: That was a short title run for Strowman and Nicholas, which was no surprise. As I mentioned in the WrestleMania review, Nicholas is the son of WWE referee John Cone although WWE isn't going to tell people that.
A video aired about No Way Jose making his Raw debut up next.
(Commercial)
The commercial aired for the Superstar Shakeup next week on Raw and Smackdown Live.
Photos were shown from WrestleMania.
No Way Jose made his entrance to a nice reaction. He is another NXT call up after being in NXT for a few years. There was a conga line of people behind him that made their way down to the ring. Some of the fans were dancing. Some of them should not be dancing.
No Way Jose vs. Some Guy With No Chance (John Skyler)
Jose with a hip toss take down. Jose picked the guy up and punched him in the face to win the match. The match went about 20 seconds.
Winner by pinfall: No Way Jose
Analysis: DUD Match of the year! Not exactly. Good luck to No Way Jose for being more than just a guy with an entrance like Adam Rose was. Jose was not a big name in NXT. I think Jose will be fine at live events in getting the crowd fired up, but I don't see him as a guy that will get a major push.
Post match, Jose did his dance around the ring with the conga line following him.
Kurt Angle was shown watching the show. Cesaro and Sheamus showed up saying Kurt should give them the titles back. Angle yelled at them that they lost to a "freaking ten year old." Angle told them they can face a team in Saudi Arabia on April 27. Angle said two tag matches will take place on Raw with the winners facing off next week and the winners of that will get the title shot for the vacant titles with Cesaro and Sheamus. Angle said the tag match is next.
Analysis: That's an easy way to crown a new champion by having a mini tournament with the winners of that facing Sheamus and Cesaro, who are owed a rematch. Angle's line about them losing to a 10 year old was funny.
A commercial aired for Backlash on May 6.
(Commercial)
The tag match was already underway.
Luke Gallows and Karl Anderson vs. The Revival – Scott Dawson and Dash Wilder
Gallows was dominant early on with punches and he tossed Wilder out of the ring. Dawson with a chop block to Gallows' knee to give The Revival control of the action. Gallows kicked Wilder towards the turnbuckle. Dawson tried to work on Gallows' leg, but Gallows kicked him with his right leg. Gallows with a kick that knocked down Wilder. Anderson tagged in against Dawson as Anderson hit a leaping kick to the face followed by a neckbreaker off the turnbuckle. Anderson jumped over the top to take out Wilder on the floor. Anderson up top and he hit a cross body block on Dawson, but Dawson rolled through for two. Anderson with a spinebuster for two. Gallows was hobbling around selling the left knee, so Wilder sent him into the barricade. Blind tag by Dawson and they hit the Shatter Machine for the pinfall on Anderson after four minutes.
Winners by pinfall: The Revival
Analysis: *1/2 It was a quick match with the heels working on Gallows, Anderson got the hot tag only two minutes into the match and then he got beat due to the great teamwork of The Revival. The match was okay for the time given, but it felt rushed.
There was a Make A Wish commercial with John Cena talking about kids dealing with critical illnesses. You can donate at Wish.org/WWE.
Seth Rollins is up next as we near the top of hour two.
(Commercial)
There was a commercial for the Andre the Giant documentary on HBO this Tuesday night.
Let's Hear From Seth Rollins
Seth Rollins, the new Intercontinental Champion, made his entrance to a big ovation from the crowd. Images were shown of Rollins winning the IC Title at WrestleMania.
The fans chanted "you deserve it" for Rollins. Rollins told them that was the loudest "burn it down" reaction for him, so fans chanted "burn it down" for him. Rollins held up the IC Title and said that "Seth Freaking Rollins is back, baby." Fans chanted "yes" for that, so Rollins told them they are a bunch of fun. Rollins said that "Grand Slam Rollins" has a nice ring to it, so fans chanted "Grand Slam Rollins" for him. Rollins said that he finally caught up to Roman and Dean, so every member of The Shield is a Grand Slam Champion in WWE. Rollins said that what made it special for him is he got the win the title on the grandest stage of them all at WrestleMania.
Finn Balor's music played to interrupt. Balor walked down to the ring with a microphone telling Rollins there's something he's been thinking about all day. The fans chanted "too sweet" for Balor and Balor told Rollins he deserves it. Balor told Rollins he was the better man last night and pointed out that last night was a triple threat match with Rollins as the winner, the loser was The Miz and there was this guy left wanting more. Balor said he was there to tell Rollins that he wants to be the first person to challenge Rollins for that. Fans chanted "yes" for that. Balor extended his hand and Rollins shook his hand. The Miz's music played to interrupt.
The Miz walked out wearing a suit with his Miztourage duo Curtis Axel and Bo Dallas with him. Miz said he's more than happy to interrupt this celebration. Miz told Rollins he does not deserve it. Miz and his buddies got in the ring. Miz said he made that title the most prestigious and relevant title in all of WWE. Miz said last week he walked down that ramp by himself because he knew if the Miztourage came with him then they (Seth and Finn) would complain. Rollins said Miz was saying that he couldn't win without the Miztourage. Miz said he's a changed man that became a father to his beautiful daughter, Monroe Sky. Miz said last night, his daughter watched the match with Maryse and Monroe cried when she saw the pain in The Miz's eyes. Miz told Rollins that he made his little princess cry and that made Maryse cry. Miz admitted that he cried too. Fans cheered.
Rollins told Miz he is proud of him to admit that he cried. Rollins said that's what everyone does when they watch Miz try to wrestle. Fans let out an "oooohhhh" for that. Miz reminded Rollins he's owed a rematch for the IC Title. Rollins said if Miz wants to invoke his rematch clause, why not right here, right now? Fans cheered that idea. Miz said not to that idea because he's in a custom suit and he will invoke his rematch clause when he wants. Miz said he wants his rematch at Backlash. Miz did his "hand goes up, mouth goes shut" routine to shut up the booing crowd. Miz said you negotiate from a position of strength. Miz told them that the three of them can take on Balor and Rollins.
Jeff Hardy made his entrance to a huge ovation. Hardy ran down to the ring to stand beside Balor and Rollins. The Miz and his buddies teased a fight, but then they left the ring because they were not in their gear. Jeff's music played to end the segment. If you're wondering, Jeff was in his usual gear and not dressed as "Brother Nero" attire.
Analysis: It's good to see Jeff Hardy back. He's been out of action for about six months after having shoulder surgery. The crowd was hot for Rollins as the champion and chanting everything in support of him. Rollins actually beat Balor on Raw last week, so I'm glad they didn't do it again even though I like both guys a lot. It does get repetitive if you do the same matches too often. The promos by the other guys were good with Miz getting booed for everything except when he brought up being a dad. This was done to set up a tag team match for later in the show.
Still to come is Roman Reigns. Sasha Banks vs. Mandy Rose is up next.
A commercial aired for the Greatest Royal Rumble event on April 27 with Brock Lesnar vs. Roman Reigns in a steel cage for the Universal Title, John Cena vs. Triple H and a 50-man Royal Rumble match.
(Commercial)
They showed more images from WrestleMania.
Mandy Rose was in the ring for her match with her friends by her side.
Sasha Banks made her entrance as the opponent with Graves saying that Banks likes to steal the spotlight from others like Bayley.
Before the match began, Bayley made her entrance. Bayley walked down to the ring. She did her full entrance and even went into the ring briefly before stepping back out.
Sasha Banks (w/Bayley) vs. Mandy Rose (w/Paige and Sonya Deville)
Banks dumped Rose to the floor. Back in the ring, Banks with a Thesz Press takedown as the fans sang the "Hey Bayley" song. Banks hit a suplex for two. Have I mentioned Mandy Rose looks fantastic? She does. Rose nailed a back elbow to knock down Banks and yanked her down by the hair. Banks whipped Rose into the turnbuckle several times although it didn't look that good, so Banks sent Rose back into the turnbuckle again. Rose took over sending Banks into the middle turnbuckle. Rose sent Banks throat first into the top rope as the show went to break.
(Commercial)
Back from break, Rose was still in offense and Banks with an armdrag. Banks with a running cross body and a dropkick. Banks with a knee to the face followed by a double knee attack off the top rope for a two count. Rose rolled out to the floor near Bayley. Banks went for a knee attack on the floor, but they messed up whatever they were doing and both fell awkward. Rose shoved Bayley, which led to Bayley going for a clothesline on Rose, Rose moved and Bayley hit Banks with a clothesline. Bayley apologized to Banks. When Banks got back in the ring, Rose hit a running knee to Banks' face and pinned her after eight minutes.
Winner by pinfall: Mandy Rose
Analysis: ** It was a decent match aside from that spot that they blew on the floor where one of them was not in the right place. The story was about Bayley accidentally hitting Banks, which cost her the match because Rose capitalized on the situation.
Post match, Bayley left on her own with Bayley looking upset about what happened. Banks had an angry look on her face as she followed Bayley to the back.
Paige was alone in the ring. Paige did a promo about how hard it was sitting out WrestleMania. Paige talked about how due to neck injuries she can no longer perform as an in-ring competitor. Paige noted that this was the hardest thing she may ever have to say in her career. Fans chanted "thank you Paige" for her. Paige said thanks to every female superstar and that she is proud to be in this division. Paige said they have all worked together to make this women's division huge and she thanked the women backstage. Paige thanked her family because without them she wouldn't be there. Paige also thanked Daniel Bryan because he came back from a career-threatening injury yesterday and for that he gives her hope. Paige also thanked Edge because he showed her that there is life after this since he's married with kids and is an actor now. Paige thanked WWE for letting her do this and allowing her to entertain us for four years. Paige said this is where she debuted and won the Divas Championship. Paige said this is where she wants to retire. Paige thanked the fans. Fans chanted "Thank you Paige" for her. The fans chanted "this is your house" to Paige as she was in tears. Very emotional moment. Paige told the fans she loved them and said this will always be her house. Paige left one of her shirts in the ring and she left to a big ovation.
Analysis: That was very emotional. Paige is a young woman that's only 25 years old and should not be retiring yet, but the story was known months ago that her neck condition worsened to the point that she had to stop wrestling. It sounds like this might be the end of her as a regular on television with the Superstar Shakeup coming up, which might cause the Absolution group to split up. The crowd was really good in terms of showing her support and picking her up when she was down. I know Paige has already moved on with her own clothing line called the Saraya Store. Saraya is her first name if you don't know, so check that out online if you want to support her. Here's hoping one day she may be able to return if her neck injury gets better, but it's not going to be easy. I feel sad for her. She will be missed as a regular for sure.
John Cena and The Undertaker's WrestleMania moment is up next.
Another commercial aired for the Superstar Shakeup next week.
(Commercial)
Images were shown of The Undertaker beating John Cena at WrestleMania in a three-minute match. They tried to tell us that The Undertaker, who is 53 years old and barely shows up, is back. Sure he is.
Elias was in the ring with his guitar asking the crowd who wants to walk with him. Elias said that after last night, it's a fact that WWE stands for "Walk With Elias" as the crowd said it twice and they were very loud as they said it. Elias said that he has become the biggest musical act on the face of the planet in the last year. The fans chanted "Walk With Elias" as if it was a soccer/football chant with Coach pointing it out to Graves. Elias said he's going to perform tonight. Elias noted he knows it's most of the same crowd of scumbags from last night. Fans chanted "we are scumbags" in a reply to that. Elias told them to shut their mouths. Elias had a lyric in the song about how as they all clap, he wants to punch them in the face.
A new song played as Bobby Lashley's music and the former WWE superstar is back after being out of the company for nearly a decade. Lashley looked as big as ever in his wrestling gear. Lashley had a headband on as well, which is what he wore in Impact. There was a good ovation for Lashley with fans chanting "Welcome Back" for him.
Lashley nailed Elias with a neckbreaker. Lashley picked up Elias and hit a delayed suplex. Lashley's music played to end it. It was simple and effective.
Analysis: It's good to see Lashley back in WWE. He had a great run in Impact as a top guy there. Lashley is in his 40s now, but as you can see he's in incredible shape and could be utilized in the upper midcard or possibly in main events in WWE. Lashley's weakness are promos, though, so that's probably why he was just brought in to beat up Elias without saying anything. I thought Lashley should have done more moves, though. It was just a neckbreaker and a suplex. The crowd reacted to Lashley in a big way, so that was good.
Kurt Angle was in his office on the phone. Sami Zayn and Kevin Owens showed up wearing suits. They showed up asking Kurt for a job by sucking up to him. Angle asked if they got fired for attacking the General Manager and a Commissioner. Zayn said it won't happen here. Zayn said they realize they need to be team players. Angle said his tag team division is full, but he hears TNA is hiring. Wow. What a line. Crowd let out a big reaction to that. Owens and Zayn talked about how they had families. Angle said he had one spot available on Raw, so they had to wrestle eachother and the winner of that match gets the spot. Kevin and Sami were fine with it as they left.
Analysis: What a line by Angle taking a shot at TNA there. That was interesting and not something that WWE has done in the past either. The company isn't even really called TNA anymore since they go by Impact Wrestling, but we all know what he was talking about. Anyway, Owens and Zayn going to Raw this week seemed obvious.
https://twitter.com/totaldivaseps/status/983521644730822656
(Commercial)
There was another commercial for the Superstar Shakeup next week on Raw and Smackdown. They have been pushing that hard.
More images were shown from WrestleMania.
Heath Slater and Rhyno were in the ring doing a promo. Slater mentioned he had kids of course. They called out any team to come face them.
The Authors of Pain duo of Akam and Rezar made their Raw debut. Big reaction for them. These guys have done great in NXT for a few years, so it's no surprise they are debuting on Raw. They had their manager Paul Ellering with them.
Authors of Pain – Akam and Rezar (w/Paul Ellering) vs. Heath Slater and Rhyno
The AOP guys dominated Slater as soon as the bell rang. A kick to Rhyno knocked him down. AOP hit the Last Chapter double team leg sweep/clothesline for the pinfall win in under two minutes.
Winners by pinfall: Authors of Pain
Analysis: 1/4* Easy win by the Authors of Pain with Rhyno not even tagging into the match. AOP can be used as heels or faces. It makes sense to have them on Raw since the Bludgeon Brothers are on Smackdown and the gimmicks of the two teams are so similar.
When Ellering tried to leave with them, they put their fists on his chest and basically told him to stay there.
Analysis: It looks like the Authors of Pain are on their own from now on. Ellering is an older guy that probably doesn't want to travel every week or maybe WWE doesn't want him to travel every week. That's fine.
Roman Reigns is up next at the top of hour three.
(Commercial)
A graphic let us know of the big announcement that WWE made earlier on Monday with Brock Lesnar defending the Universal Title against Roman Reigns in Saudi Arabia at the Greatest Royal Rumble event on April 27. It's a steel cage match. Also, Lesnar has re-signed a new deal with WWE.
Let's Hear From Roman Reigns
Roman Reigns made his entrance. You could see he was beat up on the forehead a bit with bruises. Reigns had his hair tied up, was wearing a t-shirt instead of the best and was wearing sneakers instead of his wrestling combat boots. Reigns was also wearing a watch and had his wedding ring on, so it was the non-wrestling look of Reigns. The crowd was booing him as he slowly made his way into the ring.
Reigns paused in the ring as the crowd booed before he could say a word. Reigns started talking by saying as you can see, he got his ass kicked last night and the fans cheered. Reigns said he's there while Brock Lesnar is not there. Reigns said he still doesn't even know what happened yesterday. Reigns talked about how the thing that eats him up the most was that Vince McMahon himself couldn't look him in the eye and smarten him up. Reigns said that Lesnar is a hell of a businessman. Reigns talked about how on Wednesday, word got out that Lesnar was going to UFC and then earlier today WWE said they re-signed Lesnar. Reigns said he found out about the match on April 27 earlier today on the internet. Reigns said if they continue to put him in matches with Brock Lesnar, the story will end with him as the Universal Champion.
Analysis: It was a humbled Roman Reigns looking frustrated about the loss against Lesnar and then talking about how he's going to get the job done when they face again. The fans booed Reigns, but not as loud as the post-WrestleMania crowd last year.
Reigns was about to leave until Samoa Joe's music hit with Joe in his ring gear with the towel around his neck. Good reaction for Joe even though he's a heel. Joe missed a few months with a foot injury.
Joe talked about how Lesnar exposed Reigns because Reigns said that he could beat Lesnar, but he failed and Joe called Reigns a failure. Some fans chanted "failure" after that. Joe said that it makes Reigns a liar that lied to the fans, his family and himself. Joe spoke about how every time Reigns gets in the ring with Lesnar, Reigns gets broken and Lesnar gets richer. Joe said no matter how many times they tell the story, when the Big Dog makes The Beast, Lesnar conquers him. Joe said that the vicious cycle will end and when Lesnar fails once again, Joe said he will be waiting at Backlash to put Reigns to sleep.
Analysis: It's good to see Joe back. Nice promo by Joe taking shots at Reigns about how he's a loser especially when it comes to Lesnar. I assume Reigns beats Lesnar for the Universal Title on April 27 and then nine days ater Reigns will defend the title against Joe at Backlash. That would make sense.
Still to come is the six man tag, Sami Zayn vs. Kevin Owens and Titus O'Neil with Apollo against two tag teams.
There was a commercial for the WWE 24 special on the Raw 25 episode from January. The show airs on WWE Network after Raw or on demand after. I'll check it out later in the week.
Analysis: That was a bad show, but WWE 24 is always good and they will try to make us think it was a good show. The behind the scenes footage is good to see.
(Commercial)
The team of Titus O'Neil and Apollo were in the ring for a tag team match. They had Dana Brooke at ringside with them.
Matt Hardy was shown on screen with the Andre the Giant battle royal trophy. Hardy had Bray Wyatt with him. They each did their laughing routine. Wyatt said they are here.
Hardy and Wyatt appeared in the ring after the Wyatt graphic appeared on the screen.
Bray Wyatt and Matt Hardy vs. Titus O'Neil and Apollo (w/Dana Brooke)
The winners of this match face The Revival next week with the winners of that match facing Sheamus and Cesaro for the Raw Tag Team Titles on Friday April 27.
Hardy yelled "delete" and Titus yelled "Worldwide" and they did that repeatedly. The fans were singing "he's got the whole world in his hands" for Wyatt as he faced off with Apollo. Hardy did a clapping routine to fire up the crowd. Wyatt punched Apollo repeatedly. Hardy tagged in and worked over Apollo with punches. Hardy avoided a dropkick attempt from Apollo and Hardy sent Apollo into the turnbuckle about ten times. Wyatt tagged in doing the same thing. Wyatt was wrestling in an apron for some reason. Wyatt with a running splash on Apollo and Hardy hit a Side Effect. O'Neil made the save on a pain and Wyatt punched O'Neil out of the ring. Apollo came back with a dropkick on Hardy. Wyatt tagged in, Apollo with an enziguri, but Wyatt came back with a uranage slam. Wyatt did an upside down pose in the corner. Hardy tagged in, Wyatt sent Apollo to Hardy and Hardy hit a Twist of Fate for the pinfall win. It went about four minutes.
Winners by pinfall: Matt Hardy and Bray Wyatt
Analysis: *1/2 Easy win for Hardy and Wyatt in a quick match. The crowd loved seeing them together. Wyatt should be more successful as a face than he was as a heel. This should lead to Hardy and Wyatt beating The Revival next week, which would set up them to face Sheamus and Cesaro for the vacant Raw Tag Team Titles on April 27 at the Greatest Royal Rumble event.
Replays aired of the Ronda Rousey attack on Stephanie McMahon earlier in the night.
Sami Zayn vs. Kevin Owens is up next.
(Commercial)
There were more images shown from WrestleMania.
Kevin Owens made his entrance. Cole noted the loser of this match won't be in the Superstar Shakeup next week because that person doesn't have a job.
Sami Zayn was up next. The fans hummed along with the song.
Kevin Owens vs. Sami Zayn
The winner of this match will get a contract on Raw. The loser gets nothing.
Each guy went for their finishing move early. Owens hit a running forearm smash to knock Zayn down. Zayn dumped Owens to the floor and Zayn hit a somersault dive over the top to take out Owens on the floor. There was a shot of Kurt Angle watching on a TV backstage. Owens with a punch that knocked Zayn to the floor. Owens went for the Powerbomb on the apron, but Zayn countered it and hit a slingshot that sent Owens into the ring post. Zayn tried to scale the top rope, but Owens crotched him. Owens with an elbow smash for a two count. The show went to break there.
(Commercial)
The match was back with a superkick for two. Zayn hit a Blue Thunder Bomb for a two count. Owens bailed to the floor. Zayn went for his leaping DDT on the floor, but Owens countered with a superkick. Owens nailed a cannonball on Zayn against the turnbuckle. Owens went up top and hit a Frog Splash for a two count as Zayn got his shoulder up. Angle was shown watching the match. Owens hit two consecutive clothesline. Zayn came back with a Helluva Kick against the turnbuckle. Owens fell to the apron, so Zayn wasn't able to cover him. Owens hit a Popup Powerbomb, but after he hit it he fell to the floor. Each guy hit their finishers and they were unable to cover right away. Owens went up top and Zayn nailed another Helluva Kick with Owens seated on the top rope. Zayn tried a superplex, but Owens countered it with a cradle suplex. The crowd applauded both men for their effort. Both guys stayed down for the ten count as the ref counted them, so there was no winner. It went ten minutes. The fans booed that finish.
Match Result: Draw
The ref went to the ring announcer Jojo and Jojo said neither man won the match, so neither man won the contract on Raw.
Analysis: ***1/4 It was the usual match between Owens and Zayn that they have done so many times in their careers in WWE and elsewhere. The chemistry is so good between them. I liked the story of the match with both guys hitting their big moves, but they were done in a way where they couldn't cover right after hitting the moves. The ending could have been better. I would have preferred a double countout rather than being counted down in the ring because you don't see that kind of ending ever. I assume that Owens and Zayn will find a way back on Smackdown tomorrow night, but that's just a guess at this point.
There was a shot of Matt Hardy talking to brother Jeff Hardy with Jeff saying left Matt a message, but Matt didn't reply due to concentrating on the battle royal. Bray Wyatt walked into the screen and hugged Brother Nero. Jeff said he was so glad that his brother rendered Sister Abigail obsolete. Wyatt said he felt wonderful. Finn Balor and Seth Rollins were there with Jeff. Finn asked what was that all about and Jeff just shrugged his shoulders and left.
The Miz made his entrance with Curtis Axel and Bo Dallas for the main event.
A commercial aired for the Andre the Giant documentary on HBO this Tuesday.
(Commercial)
Next week is the Superstar Shakeup on Raw and Smackdown with Cole explaining it by saying that it's like WWE is beginning their new season.
Next week: Matt Hardy and Bray Wyatt vs. The Revival and Bayley vs. Sasha Banks.
Jeff Hardy made his entrance to a good ovation. He had rainbow colored stripes on his sleeves. Seth Rollins was the next man to join the team. Finn Balor was up last.
Seth Rollins, Finn Balor and Jeff Hardy vs. The Miz, Bo Dallas and Curtis Axel
Rollins hit an arm drag on Axel. Dallas tagged in, Rollins with a boot to the face followed by a leg drop. Hardy tagged in and hit the Poetry in Motion attack on Axel and Dallas. Cole called it Whisper in the Wind, Graves corrected him and Cole noted he should know. He should. They went to break two minutes into this.
(Commercial)
The match returned from break with Balor hitting a double stomp on Dallas followed by an elbow drop into a pin attempt for two. Miz distracted Balor, so Dallas took advantage with a shot to the back. Miz tagged in with a kick to the face. Miz hit a neckbreaker on Balor for a two count. Graves wondered about Miz being on Smackdown and Coach said a lot of people would love to see Miz on Smackdown for that reason. Axel with a neck snap on Balor like his daddy Mr. Perfect used to do. Axel hit a dropkick. Dallas with a knee drop. Dallas with a chinlock and Balor broke free with a belly to back suplex. Miz tagged in and knocked Rollins off the apron. Balor with a seated dropkick on Miz. Hardy got the tag, he knocked down Axel with a clothesline and double knee to the stomach of Axel. The fans chanted "Brother Nero" for Jeff. Dallas tagged back in, Jeff fought off Dallas and Axel and Hardy hit the Whisper in the Wind attack off the ropes.
Rollins got the hot tag against The Miz with a clothesline off the top followed by a blockbuster and Rollins hit a suicide dive to take out Axel. Rollins with a clothesline on Miz that sent him out of the ring. Rollins hit a suicide dive to knock down Miz and Axel. Fans chanted "Burn it Down" for Rollins. Rollins missed a corner attack as Miz moved out of the way. Miz went up top, but Rollins was there with a superplex into a Falcon Arrow slam as Dallas made the save. Balor with a Slingblade on Dallas and a clothesline that sent Axel to the floor. Balor hit a somersault dive over the top to take out Axel and Dallas. Miz rollup on Rollins, but Rollins kicked out and Rollins hit The Stomp on Miz for the pinfall win. It went 14 minutes.
Winners by pinfall: Seth Rollins, Finn Balor and Jeff Hardy
Analysis: **3/4 It was a standard six man tag match that you might see at a house show. I went to two house shows in March and saw Miz and friends lose in six man tags in matches that were almost identical to this one in terms of how they built up the hot tags and everything else. I don't think any sane person watching this show thought that Miz and friends were going to win this match, nor did they ever come close to winning. Putting over Rollins by having him beat Miz is fine because it gives Rollins positive momentum as the new Intercontinental Champion.
After the match was over, Hardy hit a Twist of Fate on Dallas. Balor went up top and hit a Coup de Gras on Dallas. Hardy went up top and hit a Swanton Bomb. Rollins with The Stomp on Dallas. Rollins with a superkick on Axel. Balor up top with a Coup de Gras double foot stomp on Axel. Hardy hit a huge Swanton Bomb on Axel that looked painful. Rollins hit The Stomp on Axel. Rollins, Hardy and Balor celebrated in the ring.
The announcers were on camera talking about the Superstar Shakeup. The show ended with a camera shot of the announcers and that's it for Raw at 11:08pmET.
Analysis: What we don't know about the Superstar Shakeup is if there are trades or people are randomly switched from show to show. Last year they didn't clarify it and I doubt they will try to explain it this year either. I don't think WWE's creative team thinks that fans care about the reasons why even though a lot of us do care.
Three Stars of the Show
Paige – I must give it to her for her retirement speech. That wasn't easy. She did well in a tough spot.
Stephanie McMahon – Give Stephanie a lot of credit for being a great heel in this feud with Rousey.
Seth Rollins
The Scoreboard
7 out of 10
Last week: 5.5
2018 Average: 5.97
Last 5 Weeks: 5.5, 4.5, 5.5, 6, 5
2018 High: 8 (February 19)
2018 Low: 4.5 (March 26)
Final Thoughts
I give it a 7 out of 10.
It was a fun show. The energy of the crowd helped a lot. I'll admit that I got tired by the third hour after all of the WWE content I've reviewed in the last few days, but the crowd was hot and they were paying attention to the action instead of playing with beach balls. Good for them.
The show was full of some interesting moments with Bobby Lashley returning to WWE, Samoa Joe and Jeff Hardy came back from injuries and NXT stars Ember Moon, Authors of Pain and No Way Jose debuted on Raw.
I thought the best segment was the opener with Stephanie as a bitchy heel that somehow took credit for Rousey beating her up and then Rousey was a no-nonsense badass in slapping on the armbar again. I like how it does and Stephanie sold it so well.
I'm interested in how the Superstar Shakeup will go next week.
—
That's all for this week. See ya next time for the Smackdown review.
Go Toronto Raptors, Toronto Maple Leafs and Toronto Blue Jays.
You can contact me using any of the methods below. Thanks for reading.
John Canton
Email: mrjohncanton@gmail.com
Twitter: @johnreport
Personal Facebook and TJRWrestling on Facebook