The John Report: The WWE Raw Deal 04/06/20 Review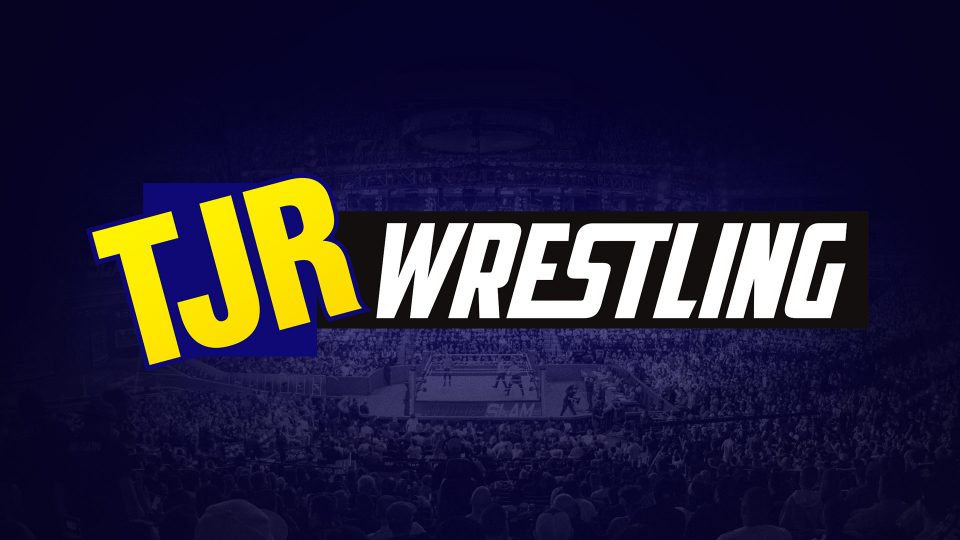 Welcome to another WWE Raw Deal review right here on TJRWrestling. It's the post-WrestleMania 36 edition of Raw following two long nights of WrestleMania shows with no crowds. You can check out my WrestleMania 36 review (both nights combined in one post) right here if you haven't done so already. This week's Raw is a taped show although with no spoilers out, that doesn't really matter if it's live or taped at this point. It's an escape from watching news about the health crisis, so let's get to it.
Live (on tape) from the WWE Performance Center in Orlando, Florida, this is the Raw Deal for episode #1402 of Monday Night Raw. Follow me on Twitter @johnreport. Please visit TJRWrestling.net daily for our regular updates on the wrestling business featuring WWE news coverage, insightful columns from our team along with reviews about wrestling's past and present. Let's roll.
This week's Raw began with highlights of Drew McIntyre beating Brock Lesnar for the WWE Title at WrestleMania on Sunday. McIntyre hit his Claymore Kick four times and kicked out of Lesnar's F5 three times to win the title. The match was under five minutes.
The Raw intro video aired.
Asuka made her entrance for a match. The Raw announce team is Tom Phillips and Byron Saxton. There's no Jerry Lawler at the WWE Performance Center shows. Liv Morgan entered to face Asuka.
Liv Morgan vs. Asuka
Asuka drove Morgan into the ropes followed by some kicks and Morgan came back with punches. Asuka ran the ropes leading to a running hip attack. Morgan with a rollup for two. Morgan hit a leaping headscissors takedown. Asuka sent Morgan into the turnbuckle, but Morgan was able to come back with a missile dropkick. Asuka sent Morgan face first into the apron and Morgan came back with a headscissors on the floor. Morgan charged leading to Asuka knocking her down with a kick to the head.
(Commercial)
Asuka was in control with an armbar on Morgan followed by a hair whip. Morgan with a boot, but Asuka came back with a knee to the face. Morgan got a rollup up into a pin attempt for two. Morgan used the ropes to jump off and hit Asuka with double knees face or at least that as the idea. Morgan with two clothes followed by a hair whip and an enziguri kick. Morgan stomped on the back of Asuka for a two count. Asuka with an armbar, Morgan fought out of it and Asuka hit a German Suplex followed by the running Shining Wizard knee for a two count. Morgan was in the ropes, Asuka went for the Asuka Lock, Morgan tried to fight it, but Asuka locked in the Asuka Lock submission. Morgan tapped out to give Asuka the win after 11 minutes.
Winner by submission: Asuka
Analysis: **3/4 That was a competitive match with Morgan doing a nice job of getting some offense in until Asuka was able to finish her off. There's no storyline or anything going on right now with these women, but Asuka is the bigger name, so it makes sense that she would get the win. Morgan is very young and continues to improve.
They showed highlights of Becky Lynch beating Shayna Baszler at WrestleMania on Saturday.
They showed Becky Lynch's post-WrestleMania interview with Charly Caruso. Lynch noted it was one year since she won the Raw Women's Title and she said she was always looking for the counter moves, so that's what she did. Lynch said she didn't overlook Baszler, but the fact is she's got the heart. Lynch said Baszler knows where to find her if she didn't like that finish to their match.
There was footage of Shayna Baszler after WrestleMania with Shayna saying "the thrill of victory and the agony of defeat" two times. Baszler said she promised Lynch the agony of her defeat.
This Wednesday on NXT it's Tommaso Ciampa vs. Johnny Gargano and a six-woman Ladder Match to get a shot at the NXT Women's Title. Both matches should be awesome. I will review it at TJRWrestling only.
(Commercial)
A commercial was shown for the WWE 24 documentary on WWE Network about Edge. It was one of the best documentaries they've ever done, if not the best. I have watched so many of them over the last six years. I loved it. I haven't written a review of it yet, but maybe I will during the week.
It's a WrestleMania rematch with The Street Profits entering as the Raw Tag Team Champions. They showed the images from WrestleMania when Bianca Belair took out Zelina Vega to assist Belair's husband Montez Ford. Vega led the team of Angel Garza and Austin Theory to the ring for the match. Vega was in her wrestling gear, so it was easy to predict that Belair was going to show up.
Raw Tag Team Championships: The Street Profits (Montez Ford and Angelo Dawkins) vs. Angel Garza and Austin Theory (w/Zelina Vega)
Dawkins ran over Theory with a shoulder tackle, then he ran the ropes and hit another shoulder tackle. Ford tagged in with a dropkick. The Street Profits gave Garza a dropkick onto Theory. Ford and Dawkins each hit dropkicks to send the challengers out of the ring, which led to a break.
(Commercial)
The match returned with Dawkins in control with an armbar on Theory. Dawkins missed a corner attack when Theory moved and Theory hit a dropkick. Garza pulled back on the left arm of Dawkins and Theory tagged in with an armbar. Garza tagged back in with two splashes on the right leg of Dawkins. Theory worked over Dawkins with a kick to the ribs followed by another armbar. Dawkins caught Theory and hit an overhead suplex. Ford got the tag against Garza with Ford hitting a cross body block off the top, a dropkick and a DDT. Theory distracted the referee, Vega grabbed Ford's foot, the referee saw it and Garza kicked Ford. It's a DQ finish after 10 minutes.
Winners by disqualification: Angel Garza and Austin Theory
Analysis: ** It was a basic tag team match with the heels working over Dawkins for a long time, Ford was great after the tag and then the DQ was shortly after. They just did it that way to set up the post match angle.
Post match, Vega went into the ring and kicked Ford. Bianca Belair went out to the ring to save her husband Ford. That led to Ford and Dawkins knocking the guys out of the ring. Belair did a promo saying she goes here now, she's now the EST of WWE and she told Vega to come in this ring.
Analysis: That was the official move of Belair moving to Raw to join husband Ford. The timing is good because it's right after WrestleMania and I'm sure Ford will enjoy being on the road with his wife.
(Continue)
Bianca Belair (w/Montez Ford and Angelo Dawkins) vs. Zelina Vega (w/Angel Garza and Austin Theory)
There's a big size difference since Vega is one of the shortest women in WWE while Belair is tall. Belair with two shoulder tackles. Vega with a slap, so Belair threw Vega across the ring two times. Vega with a shoulder tackle against the ropes. Vega sent Belair shoulder first into the ring post and a kick to the head. Vega pulled on Belair's arm/shoulders against the ropes and Vega stepped on the back followed by a DDT for two. Vega grabbed a headlock, Belair with a suplex across the ring and Belair caught Vega leading to a press slam. Theory was on the apron, so Ford went after him and Dawkins went after Garza. The guys went into the ring leading to the double DQ. It went about four minutes.
Match Result: Double disqualification
Analysis: *1/2 The work was okay in the match with Belair using her power advantage to show off her offensive moves. Vega's offensive moves aren't that impressive, but she bumps well and is a crafty heel. The finish set up another obvious tag team match.
Ford did a promo saying they should just make this a 3 on 3 tag team match because "we want the smoke." That led to a break to set up another match.
(Commercial)
The bell rang to start this match.
The Street Profits (Montez Ford and Angelo Dawkins) and Bianca Belair vs. Angel Garza, Austin Theory and Zelina Vega
Ford hit a dropkick on Theory. When Theory charged, Ford avoided the attack and Ford hit another dropkick. The heels distracted Ford, so Theory knocked him out of the ring. Theory worked over Ford in the heel corner with Garza getting in a cheap shot and Theory grabbed a headlock. When Ford got up, Theory slowed him down with a clothesline. Theory grabbed another headlock. Ford broke free with a kick to the back of the neck of Theory. Belair got the tag, so Vega had to go in. Belair with a backbreaker and a stomach breaker followed by a moonsault onto Vega after Belair knocked Theory off the apron. Ford ran into a superkick by Theory and Dawkins ran over Theory with a shoulder tackle. Dawkins chased Garza out of the building to the back. Belair sent Vega into the top turnbuckle and then Belair hit the KOD slam for the victory after about six minutes.
Winners by pinfall: The Street Profits (Montez Ford and Angelo Dawkins) and Bianca Belair
Analysis: ** This was a decent tag team match just like what they did earlier in the show. Dawkins and Garza didn't even tag in, but they were involved towards the end of the match. It made sense for Belair to get the win on her first night as a Raw superstar.
There were images shown of Aleister Black beating Bobby Lashley after Lana gave Lashley some bad advice during the match.
A post-WrestleMania interview was shown with Lashley conducted by Charly Caruso. Lashley said that something makes him feel like he needs new management or a new wife. Lana showed up wondering what were they talking about, then Lashley said "nothing" and left. Lana asked what did you do to her husband, Caruso said nothing and that ended it.
Analysis: A break up angle for Lashley and Lana about four months after the "wedding" isn't a surprise because it's WWE. These marriage angles don't last very long.
Aleister Black is in action up next.
(Commercial)
Aleister Black entered for a match looking serious as usual.
Apollo Crews made his entrance. Crews was on Smackdown, but the announcers said he is on Raw now. The explanation they gave was Phillips saying Raw got him because "draft picks were about to expire." That's it.
Analysis: Crews hasn't been booked right on Raw or Smackdown for years now despite having a great look and a lot of talent. Since Crews doesn't have an outgoing personality, they barely use him. They should have explained the move better than what they said. For example, Mojo Rawley was recently moved to Smackdown, so they could have just said Rawley and Crews were traded. It doesn't matter, I guess. When you're a WWE fan, you get used to them not caring about details even though they should explain things better.
You can tell the matches were taped on different days because there was no sign of Phillips and Saxton on camera here like they were in the previous match, but they were calling the match.
Aleister Black vs. Apollo Crews
They spent the first few minutes battling over a wrist lock and grabbing a headlock. Crews with a shoulder tackle, Black flipped over the shoulder and then Black sat in the ring, which led to Crews bailing to the floor.
(Commercial)
Crews charged at Black leading to Black hitting an arm drag. Black with a kick to the face, but then Crews came back with a dropkick to send Black out of the ring. They battled on the floor with Black hitting some strikes leading to Crews hitting a belly to belly suplex on Black on the floor. Back in the ring, Black with a kick to the chest, but then Crews sent Black over the top to the floor. Crews jumped off the apron with a moonsault onto a standing Black on the floor.
(Commercial)
The match returned with Crews covering Black for a two count. What caused the cover attempt? They should have shown that. Anyway, Crews hit a clothesline followed by a chinlock. Black worked on the left leg of Crews with some hard kicks and then Crews came back with a powerslam. Black hit the back of the leg to block a moonsault attempt, but then Crews hit a jumping kick to the head and a toss Powerbomb got a two count. Black with a kick to the face leading to Crews hitting a clothesline. Crews went up top, he jumped off with a splash, Black moved and Black charged with a kneebar submission move on the left leg of Crews. When Crews broke free, he was stumbling around selling the left leg injury. Crews avoided a Black Mass kick, then Crews hit a pump kick and a kick to the head sent Black out of the ring.
(Commercial)
The match began with the wrestlers battling on the turnbuckle. Black jumped off the top, Crews avoided it, sweep kick by Black and a running knee by Black. A moonsault off the middle ropes got a two count for Black. Kick to the chest by Black. Crews hit a dropkick leading to Crews selling the left leg injury again. Black to the turnbuckle, Crews hit a leaping kick and Crews hit a superplex while standing on the middle ropes, which led to Crews getting a two count. Black went for a leaping attack, but Crews caught him and hit a Powerbomb for a two count. Crews with a Gorilla press slam followed by a standing moonsault and a standing Shooting Star Press for a two count. Crews went up top, Black met him there with a kick to the face and Crews threw Black off. Crews slowly got it together, then he jumped off and Black hit a knee to the face. Black got a sunset flip pin attempt for two, Crews tried a punch and Black hit the Black Mass spin kick to the face for the pinfall win after 28 minutes.
Winner by pinfall: Aleister Black
Analysis: ***1/4 They got a lot of time and it would be nice to say it was a classic match, but it really was not that. It was a good match, though. The second half of it was great. A four-segment match on Raw is rare to see. Black has been pushed strongly, so it made sense for him. I like how Crews was booked because he kept on fighting while selling the left leg injury. You could complain about it and say that Black should have beat him in less than ten minutes and that it hurts Black to have taken so long to win. I assume the actual match length was less than what was shown, but they showed commercials to stretch it out. By that I mean they probably wrestled for about 16-19 minutes that ended up taking 27 minutes on TV. I'm interested to see if Black has a feud with a bigger name on Raw like Seth Rollins or somebody like that. I hope Crews gets booked better on Raw than he has been booked since he's been on Raw/SD, but I have my doubts that WWE will get behind him now after so many years of not using Crews well.
Post match, Black sat in the ring while staring at Crews in the ring beside him. Saxton did a good job of putting over Crews and saying he wants to see more of him.
There were highlights shown of Edge's win over Randy Orton at WrestleMania in a Last Man Standing match that went about 38 minutes. I saw a stat that said it is the second-longest WrestleMania match ever behind only Shawn Michaels and Bret Hart in the Ironman Match at WrestleMania 12. Anyway, I wanted to like Edge and Orton's match more, but I thought it was too long.
The team of Ricochet and Cedric Alexander are in action next. Also, there will be a look back at the Boneyard Match at WrestleMania as well.
(Commercial)
Cedric Alexander entered for a tag team match with Ricochet as his partner. Ricochet went from getting a WWE Title match at Super Showdown earlier this year to not even being on a WrestleMania card that had 18 matches. I would like to see Ricochet used better and at least teaming with Alexander is a good pairing. In this match, you can see Phillips and Saxton in the arena unlike the previous match.
Ricochet and Cedric Alexander vs. Oney Lorcan and Danny Burch
Burch opened on Alexander with punches followed by a headbutt. Lorcan worked over Alexander with forearms. Burch was back in there with chops on Alexander followed by a headlock. Alexander broke free with a dropkick to the knee of Burch. Ricochet got the hot tag on Lorcan with forearms, a kick to the chest and a jumping kick to the head followed by a hurricanrana for two as Burch broke up the pin. Ricochet dumped Burch out of the ring followed by a springboard dropkick. Lorcan wanted a suplex, Ricochet landed on his feet, Alexander tagged in for an atomic drop and enziguri kick combo. Alexander with a front suplex and Ricochet with a standing SSP on Lorcan. Ricochet tagged in, Alexander with the springboard into a kick and a dive on Burch. Ricochet hit the Recoil jump kick on Lorcan for the pinfall win after about four minutes.
Winners by pinfall: Ricochet and Cedric Alexander
Analysis: **1/4 It was a very fast-paced match to put over the exciting team of Ricochet and Alexander. Lorcan and Burch are a very good team as well, but their role here was to put over the Raw regulars. Since Ricochet and Alexander haven't been used well, they might as well be a team now because they can thrive in that role.
Up next is a look back on Owens vs. Rollins at WrestleMania.
(Commercial)
They talked about nearly 14 million social interactions for WrestleMania this past weekend.
There were highlights shown of Kevin Owens beating Seth Rollins at WrestleMania on Sunday in a match that became a No Disqualification match. The big spot was Owens hitting a dive off the WrestleMania logo onto Rollins through the announce table.
Kevin Owens was shown in a parking garage talking about how for the past five months, his career was hell and all he wanted since November was Seth Rollins in a ring for a one on one match. Owens said that he got beaten up so much that he asked himself if it was really worth it? Owens said when he jumped off that sign and crashed through that table on Seth and then he hit that Stunner to win, it was all worth it because it was a WrestleMania moment that he can be proud of. Owens said that he used to call himself a prizefighter, so maybe he needs to go back to that or there are people that need a Stunner. Owens said that he's there to stay because this is the Kevin Owens Show. Owens walked away.
Kevin Owens noted on Twitter that his wife filmed that promo.
This is my favorite promo ever because it was shot by my favorite person.

(It was my wife! She shot it with her fancy camera!❤️❤️❤️) https://t.co/UcvjvMEKYE

— Kevin (@FightOwensFight) April 7, 2020
Analysis: Good promo from KO as usual from him. I assume that meant his rivalry with Rollins is over for now, but they could certainly have more matches together down the road and I wouldn't complain about it. Owens has done well as a babyface on Raw after spending years as one of the best heels in the company.
Seth Rollins did a slow walk to the ring with a serious look on his face to show that he was angry.
Seth Rollins vs. Denzel Dejournette
Rollins with a running clothesline followed by stomps against the turnbuckle. They left the ring where Rollins whipped Denzel into the barricade. Back in the ring, Rollins bounced on the ropes leading to The Stomp for the pinfall win after just over one minute of action.
Winner by pinfall: Seth Rollins
Analysis: 1/4* A squash win by Rollins where he got all the offense in the match. That Stomp by Rollins to win looked impressive.
Up next is the return of Nia Jax.
(Commercial)
Nia Jax made her entrance for her return to action after having major double knee surgery. Jax had knee surgery last April, so she missed one year of action.
Nia Jax vs. Deonna Purrazzo
Jax with a clothesline on Purrazzo followed by another clothesline. Jax hit a third clothesline and then a fourth clothesline. Jax with a Samoan Drop. Jax picked up Purrazzo in her arms and hit a Rampage DDT for the pinfall win in a match that went about 90 seconds.
Winner by pinfall: Nia Jax
Analysis: 1/4* A dominant performance by Jax in her return to action. The finisher Jax used is Paige's old finisher and it was noted by both women on Twitter that Paige let her use it.
There were highlights shown from the Boneyard Match between Undertaker and AJ Styles on Saturday at WrestleMania. It was the most talked about match on Saturday's show because it looked like a movie fight scene rather than a regular wrestling match. The Undertaker, who was dressed as the American Badass version of Undertaker, won the match by burying Styles in a grave.
(Commercial)
Humberto Carrillo entered for a match.
Humberto Carrillo vs. Brendan Vink
Vink is a bigger guy from NXT and he used his power with knees to the ribs. Carrillo with a jawbreaker, then a kick to the face and Carrillo hit a missile dropkick off the top. Vink got some momentum with a boot to the face followed by a body slam. Carrillo ran the ropes leading to an elbow smash from Virk. Arm drag by Virk that sent Carrillo across the ring followed by a chinlock. Carrillo with an elbow to the face, a cross body block off the ropes and a spin kick to the face. Carrillo with a rolling routine into a moonsault. Carrillo went up top and hit a moonsault for the pinfall win after about three minutes.
Winner by pinfall: Humberto Carrillo
Analysis: * A quick match to put over Carrillo. It was not a total squash since Virk got some offense in, but obviously this was about putting over the Raw regular wrestler Carrillo.
Up next is a look at Charlotte Flair's win at WrestleMania.
(Commercial)
The commercial aired for WrestleMania 37 next year on March 28, 2021.
They talked about their 13.8 million total social interactions over WrestleMania on Facebook, Instagram and Twitter.
There were highlights shown of Charlotte Flair beating Rhea Ripley for the NXT Women's Title at WrestleMania on Sunday as the first match on that show. I thought it was a very good match that went about 20 minutes. I thought Ripley would win, but Flair winning does give NXT a bigger name they can promote now.
They showed Charlotte Flair's interview with Charly Caruso after WrestleMania when Flair won the NXT Women's Title. Flair said that it's the woman that makes the title. Flair bragged about her title wins while noting she is now the 2-time NXT Women's Champion. Flair said that Ripley was alright, but she does what every other woman in this company does – they bow down to The Queen. A "woo" ended it.
They showed highlights of Drew McIntyre beating Brock Lesnar for the WWE Title at WrestleMania on Sunday. They already showed this to start the show.
Up next is some "Breaking News" from WrestleMania after McIntyre won the WWE Title.
(Commercial)
The main event of Raw was a video where the announcers said that this took place after WrestleMania went off the air. The WrestleMania graphics were still in the building. They can say it took place right after, but we don't know for sure when it took place. Anyway, that's the story.
Let's Hear from Drew McIntyre
The new WWE Champion Drew McIntyre (it feels good writing that) made his entrance for an interview in the ring with Sarah Schreiber. McIntyre wore the title around his waist.
McIntyre said it's been about 20 minutes and it hasn't really sunk in yet. McIntyre said he didn't believe it was real, he was pinching himself and he got the plates changed on the title. McIntyre said thank you Paul Heyman and said that's a weird one, but during the match, he was ready and Brock Lesnar had a look in his eyes that he has never seen in his life. He knew Lesnar was ready to go to war and so was Drew. McIntyre said that there was a point where Heyman told Lesnar to keep giving him the F5 because Drew can't get back up. McIntyre said that obviously Heyman doesn't know McIntyre very well. McIntyre said that every time he's been knocked down, he's had to fight back up and he dug his way up to crawl to the main event of WrestleMania. McIntyre said that every time Brock hit the F5, he got angrier and he thought about climbing to the top of the mountain inch by inch and he didn't give a damn that it was Lesnar on the top. McIntyre said that he would Claymore Kick him as many times as he could and now as of about 23 minutes ago, Drew McIntyre is the WWE Champion. That's when the music of Big Show hit as Show walked out in his wrestling gear.
Analysis: I thought that was a great promo from Drew. He talked about what it felt to be the champion, he showed a lot of passion and came off as very likable by talking about how he would keep getting back up from the F5's from Lesnar.
Big Show made his entrance with referee Shawn Bennett as the interviewer left. Show put over McIntyre for beating Lesnar for winning the WWE Championship at WrestleMania. Show said now there's a locker room of truly talented competitors that have Drew in their sights. Show said that this a big man's world, Drew thinks he's a big man, but Show said Drew is no giant.
McIntyre said that he knows where this is going. Show said you don't know shit…and it was bleeped at least here in Canada. Show said they're both there to compete, so what's the problem, so ring the bell bitch and let's go. McIntyre said that he just beat Brock Lesnar for the WWE Title so that's why he's dressed to compete. McIntyre said he's not fighting right now. Show said that McIntyre is just some kind of punk. Show said he doesn't see McIntyre as being angry, he sees fear and he claimed Drew was afraid of Show. McIntyre said that this is not his first day, he's not afraid of Show and he's not afraid of anybody. McIntyre said Show is trying to push his buttons, McIntyre said he's Scottish so he has a temper and he told Show there is nothing he can say that will convince Drew to fight him tonight. Show slapped McIntyre in the face and McIntyre took the belt off as if he was ready to fight.
Analysis: That was well done because McIntyre said there was nothing that Show could say to get him to have a match right now, but then Show slapped and that led to Drew wanting to have the match. That means that Show didn't say anything, but his actions (the slap) said enough.
WWE Championship: Drew McIntyre vs. Big Show
McIntyre with a kick, then punches and Show hit a shoulder tackle to knock McIntyre down. Show with punches to the ribs and back. Show with a light body slam. I say light because he put him down gently. Show said this is what takes to be a champion as Show stomped on McIntyre's back against the ropes. Show choked McIntyre against the ropes. Show with another body slam. Show talked about how he's been fighting the best the business has seen for four decades. Show with a headbutt followed by a forearm to the chest. Show went to the middle ropes, Show jumped off and hit an elbow drop to the ribs for a two count. Show worked over McIntyre with chops to the chest. Show with another body slam with McIntyre down selling rib pain. Show yelled at McIntyre and asked: "What are you made of?" Show wanted a big chop, but McIntyre moved and hit a chop of his own. McIntyre went off the rope, Show grabbed him for a Chokeslam, but Drew slipped out and McIntyre hit a body slam for a two count. McIntyre went up top, he jumped off with nothing, Show caught him and hit a Chokeslam for a two count. Good nearfall there with McIntyre finding a way to kick out. Show got back up, did his big yell while holding the fist to set up the KO Punch, but when Show charged, McIntyre ducked and McIntyre ran the ropes leading to the Claymore Kick for the pinfall win after seven minutes.
Winner by pinfall: Drew McIntyre
Analysis: **1/2 It was a pretty good match for the time given with Show dominating most of it and then McIntyre made the comeback to get the win in his first title defense. There might have been people watching this that thought Show might win the WWE Title, but I didn't think that. They spent all this time building up McIntyre and this was just a way for Drew to look like a fighting champion by beating a giant like Show after Drew beat Lesnar earlier in the night. I liked the story they did to set up the match and then the story of the match worked with McIntyre finding a way to win.
Post match, McIntyre celebrated with the WWE Title and he kneeled down over a fallen Big Show. McIntyre held up the WWE Title. That was the end of Raw.
Three Stars of the Show
Drew McIntyre
Aleister Black
Apollo Crews
The Scoreboard
I'll go with a 5.75 out of 10 for this show.
Final Thoughts
It felt like more of a regular Raw since they didn't show a full match from the past this week. There were 11 matches on this show. That's a lot, but it didn't drag on too much. There were a lot of recaps of WrestleMania matches along with post-match videos that were already up on WWE's Youtube channel, but it was timely content and a way to fill up some time. I believe a lot of people that wrestled on this show live in the Orlando area, so that made the taping easier most likely.
I liked the Drew McIntyre/Big Show angle and match to end the show. I didn't think Drew would lose, but I liked it as a way to put Drew over as the new WWE Champion. I did not expect Aleister Black and Apollo Crews to go nearly 30 minutes, but that's what we got. I'm happy that Crews got a chance to show what he can do. Good to see Bianca Belair on the Raw brand now. She really stood out in the Royal Rumble match back in January, so I think she'll do well on Raw too. Nia Jax is also back in action after missing a year with double knee surgery, so congrats to her on getting back in the ring.
The next PPV is Money in the Bank next month and it might still take place as scheduled, but there's also an unknown future right now. There wasn't much in terms of storyline advancement on this show. They need to build on stories for people to care about these empty arena shows. That's going to be the tough thing moving forward.
—
You can contact me using any of the methods below. Be safe and smart out there.
Thanks for reading.
John Canton
Email: mrjohncanton@gmail.com
Twitter: @johnreport
Personal Facebook and TJRWrestling on Facebook