The John Report: The WWE Raw Deal 03/16/15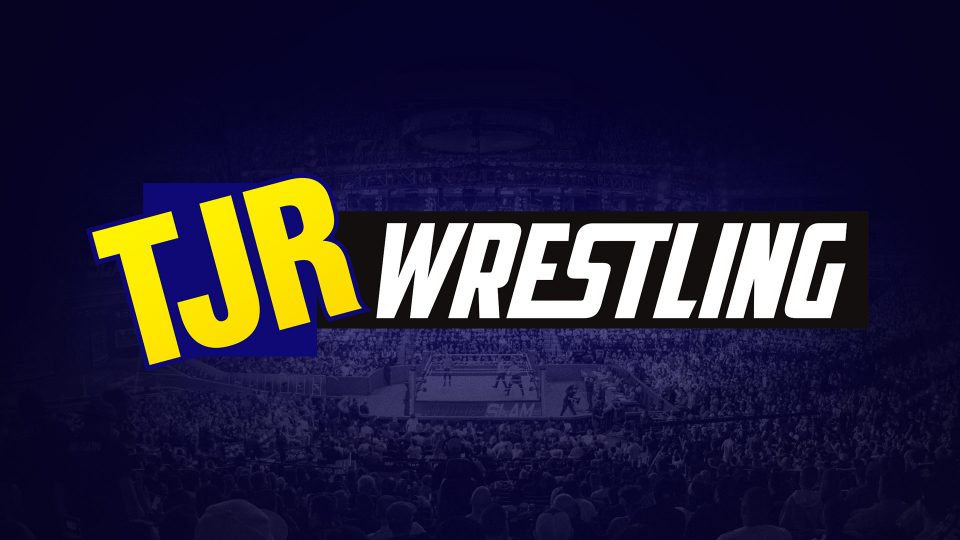 Happy Austin 3:16 day to you. Live from Des Moines, Iowa this is the Raw Deal for episode #1137. Follow me on Twitter @johnreport.
There was a video recap of Randy Orton's interview that was on Smackdown as well as the attack he did on Seth Rollins to end last week's Raw to cement Orton's babyface turn.
Seth Rollins was in the ring with Big Show, Kane and J&J Security. They are near Rollins' hometown, so some fans were cheering for him. He insulted the people of Iowa that don't know what it's like to make something out of their lives, so they don't understand betrayal like what Orton did to him. Fans chanted "RKO" in support of Orton. Fans were chanting "you sold out" at Rollins, who said it was a business decision to secure his future. He said that Orton made fools out of all of them. He said it was their own fault for welcoming Orton back with open arms and it disgusts him.
Big Show apologized to Rollins for being partially responsible and he considered Rollins to be the future as well as the best talent in WWE. Show was mad that Orton betrayed their trust. He called Orton a slimy, no good snake in the grass. It's like his nickname is snake-like or something. Show said he crushes snakes with his boot and ended with "I am a giant" as if we don't know.
Kane admitted that Orton sucked him in as well. He said he'll never make that same mistake again and that Orton will pay for betraying them.
Noble called himself the "secret weapon of The Authority" and he said that he smelled a rat. He said he didn't care about Orton attacking him, he only cares about Rollins because he's his boss as well as his friend. Noble told Rollins that Mercury hurt the most. Mercury was all sad, so he handed the microphone back to Noble and Show gave him a hug. That was pretty funny actually.
Rollins said that when this is all finished, Orton's ego will hurt the most. He said that Orton thought he could get away with anything over the years with no consequences, but he's never anybody like Rollins. Seth mentioned Orton's challenge for a match at WrestleMania. Rollins accepted it, but only under one condition: Orton agrees to face Rollins tonight on Raw.
Orton showed up to say that he's not the face of WWE. He's the guy that made Rollins look like a little bitch. Orton accepted Rollins' challenge for Raw. Orton didn't care if Rollins had help because he has enough venom for all of The Authority. He told Rollins that if he makes it to WrestleMania he's going to end the future of WWE.
Analysis: It's the standard open to Raw with a 15 minute promo. At least it wasn't Triple H and Stephanie McMahon like usual. I thought Rollins did a great job of showing confidence in himself a week after he got beat up by Orton. That line by Noble about being in the secret weapon cracked me up. Show and Kane apologizing to Rollins also puts over Rollins as a bigger star, so I like that. Orton's rebuttal was short and to the point, which is all that it needed to be.
The announce team of Michael Cole, Booker T and John Bradshaw Layfield welcomed us to the show. They plugged a Cena/Rusev contract signing. Do you think Cena's sick of contract signings? I sure am. There's some interview with Brock Lesnar that airs later, which was probably taped last week.
Paige and AJ Lee were shown walking backstage.
(Commercial)
A commercial reminded us that WrestleMania is 13 days away.
Cole said the time wrong time for the start of WrestleMania, so JBL ripped on him for not saying it was 7pmET/4pmPT for the start of WrestleMania.
Nikki Bella (w/Brie) vs. AJ Lee (w/Paige)
The Bellas did some pre-match promo that was shown in an inset, but I tune them out. This is not for Nikki's title. Nikki did some taunting, so Paige nailed her with knees to the face followed by a nifty pinfall attempt and then an armbar. Nikki came back with a clothesline that looked a little sloppy. Lee hit a headscissors to take Nikki down. Then Nikki used the ropes to slam Lee's arm and they went to break three minutes into it.
(Commercial)
Nikki was working on the arm as they returned from break and Nikki hit a back elbow for two. Nikki slammed AJ arm first into the turnbuckle as Booker said that women don't get along. He mentioned his wife Sharmell told him that while the other announcers were freaking out wondering what he was rambling about. AJ was talking to Nikki while she was in the armbar. I noticed it easily. AJ applied a tight headlock, Nikki drove her to the turnbuckle and Lee came back with a Thesz Press, then a clothesline and neckbreaker. AJ to the top rope, cross body block and that gets a two count. Nikki slammed AJ's face into her knee and AJ came back with a dropkick. Paige prevented Brie from attacking outside the ring. She didn't do a good job of it because Brie slammed Paige into the ring post. Lee was distracted by that, so Nikki nailed her with a forearm and then Nikki hit the Rack Attack for the win after 11 minutes.
Winner by pinfall: Nikki Bella
Analysis: **1/4 That was so rare to see a divas match over ten minutes and also a champion won a non-title match. They started things off on the wrong foot with some mistimed stuff, but after the break it was much better. The distraction outside the ring set up the finish in a way that really didn't hurt the match. It's not like Brie even touched AJ. She went after Paige, which then distracted AJ. It puts over the idea that the Bellas are the more cohesive and smarter team. That makes sense since they have teamed together much longer. I think AJ & Paige will win at WrestleMania.
There's a six man tag with Bryan, Ambrose & Ziggler vs. Barrett, Stardust & Harper. They had a near 20 minute match on Smackdown that was very good. Up next is Roman Reigns' segment with Mark Henry from Smackdown.
(Commercial)
There was a clip from LL Cool J saying that WrestleMania was spectacular. The announcers shilled WrestleMania some more.
They aired the very good segment from Smackdown with Mark Henry confronting Roman Reigns, angering him and eating a Superman Punch for it. Reigns also gave Henry a Spear through the barricade at ringside. It was a very good segment. We'll hear from Brock Lesnar later with Cole saying it's controversial even though it's probably not.
Kane and Big Show were interviewed by Renee Young. Kane said that Big Show will be in Rollins' corner at WrestleMania. Show was mad that Kane didn't tell him earlier. Rollins showed up to give them a pep talk telling them to see the big picture. Rollins told them they represent him and he wondered how stupid they can be. Kane said that Stephanie can address them how she chooses, but Seth cannot. Kane told Rollins that he's been acting like a spoiled brat ever since Kane enabled Rollins to win Money in the Bank. Kane said he won't be at ringside with Rollins. Show didn't say anything, but he walked away with the idea being that he probably won't be there either. They left while Rollins looked mad.
Analysis: I really hope we don't get Kane or Show turning face because the last thing I want is another feud between them. Rollins being alone due to his ego is good storytelling since it puts over the idea that his ego is going to be his downfall.
Ryback entered for a match against The Miz.
(Commercial)
Ryback vs. The Miz (w/Damien Mizdow)
Prior to the match, there was a pre-match promo shown with Miz saying that Mizdow had to help him win the battle royal at WrestleMania or he's fired. Ryback dominated Miz in the ring, then wanted Mizdow to punch him, but he didn't do it. Back in the ring, Ryback hit a spinebuster, the Meat Hook Clothesline and Shellshock for the win in under two minutes.
Winner by pinfall: Ryback
Analysis: 1/2* Ryback continues to be built up as a favorite for the battle royal at WrestleMania. Miz looks like a jobber that makes me wonder how he headlined a WrestleMania four years ago. It's not like he's a bad performer. It just doesn't feel like he can ever get to that level again.
Post match, Mizdow used his coat to fan Miz to help him. He helped Miz back to his feet and Miz nailed Mizdow with the Skull Crushing Finale. Cole just said "oh no" to react to it. The fans booed. Miz' music played even though he just lost a match in two minutes because music guy has a short memory.
Analysis: It's an easy story to tell that has gone on for a long time. Miz is jealous of Mizdow's popularity, so he attacked post match because he lost. Typical poor sport kind of heel. Firing Mizdow from what? We're supposed to think that if Mizdow gets fired from working with him that he will get some major paycut or lose his WWE job? It's a bit of a reach. It will be a fun moment at WM when Mizdow eliminates Miz. They better do that.
There was a video recap of John Cena's feud with Rusev leading to a contract signing at the top of hour two up next.
(Commercial)
The Sheamus return video aired that has been shown for weeks. It doesn't say when or where he returns, but the expectation is WrestleMania. If he's in the battle royal he might win it.
Contract Signing for US Title Match
Michael Cole was in the ring to moderate this. John Cena entered first. He stood in the ring for a while with the crowd doing the usual "Let's Go Cena/Cena Sucks" chant. He held the contract in his hand as he pondered it. Cena said he's signed a lot of these, but this one is by far the most important. He mentioned that the man he's going to face has beaten every challenger including himself. Cena said that Rusev represented the USA, so that means he represents each and every one of you, referring to the fans. He said that's what makes WrestleMania so important. Cena mentioned that as long as Rusev wears the US Title he represents each and every one of you (the fans). Cena talked about the luxury that Rusev has to live in the US and provided him with opportunity, yet Rusev continues to belittle the US. He's upset that Rusev disrespects a country they love as well as call home. The crowd chanted "USA" after that. Cena continued to talk about how angry he is about Rusev carrying around the US Title. He said it's not a contract, it's a declaration of independence and WrestleMania is their revolution. Cena: "You can only push the USA so far before we come back and kick your ass!"
Rusev walked out in a suit and had some dude in a suit with him. The guy with Rusev had some yellow glasses on. Fans were chanting "We Want Lana" at him. The short guy in the suit said as Rusev's attorney he will not be signing the contract and he will not compete against Cena at WrestleMania. He said that Rusev did not agree to this or any other match. More chants for Lana, who is away filming the WWE Films movie "Interrogation" in Vancouver although they're not going to say that on WWE TV.
They showed clips of two weeks ago with Stephanie telling Cena that Rusev had to agree to a match. Then last week when Lana said we'll give you the match at WrestleMania while Cena attacked Rusev.
The lawyer said there's no proof of Rusev agreeing to match. JBL said that the lawyer is a phony as they made fun of his accent. The lawyer was saying that Rusev gets to read a statement and then he'll sign the contract. JBL was ripping on the lawyer for being some community theater actor.
Rusev read a statement about how he beat Cena at Fastlane, yet Cena wants another shot because he's weak. Rusev called Americans failures and Cena was so mad he took off his hat. Rusev said that America is a cancer to the world. Rusev called America a stupid little country. He got right in Cena's face. Rusev: "A country that will die." Fans started a "USA" chant. Rusev ended up signing it and then took off before Cena could get his hands on him. Rusev went up the ramp with the lawyer.
Analysis: I'm so sick of contract signings that if I never saw another one again I'd be perfectly fine with it. Cena's pro-USA speech was predictable, but it was fine. I thought the bit about this match being a revolution for America was a bit over the top even for Cena. Rusev's lawyer was pretty bad. The fact that the announcers were ripping on him could have been a cue from Vince McMahon because maybe he wanted the guy to do a better job and once he started that awful accent they could have been unhappy. Rusev's promo was very basic trash talk. They didn't really say anything too crazy. No physical altercation is fine. The match is set.
Six man tag up later and also Orton vs. Rollins.
(Commercial)
Writing Plug Time: Check out my review of last week's WWE NXT show with Tyler Breeze taking on Hideo Itami in the main event…Here are my WrestleMania reviews up to WM15 while adding to them to TJRWrestling every day…My WhatCulture archive always has new content with my weekly Q&A, thoughts on Smackdown, a preview of the battle royal at WrestleMania and more.
The WrestleMania kickoff show starts at 5pmET/2pmPT, so it's two hours long leading up to the four hour PPV. That's too long, but that's WWE.
Prior to the tag match, Kidd & Cesaro did a promo backstage that was shown in an inset where they mocked the clapping of The New Day and did a better job of it. Los Matadores showed up even though they're not in this match.
Tyson Kidd & Cesaro (w/Natalya) vs. Big E & Kofi Kingston (w/Xavier Woods)
This is non-title even though New Day won last week. Big E launched Kingston into Kidd in the corner. Cesaro tagged in and avoided a cross body block by Kingston. The ref prevented a double team move by saying that the champs didn't make a tag. Big E missed a corner charge and hit the ring post. Kingston went for the Trouble in Paradise, Cesaro moved and Kingston nailed Kidd. Cesaro hit Kingston with a forearm shot to the back and that was enough for the pinfall win after two minutes.
Winners by pinfall: Tyson Kidd & Cesaro
Analysis: * That's the second match this week where champions won a non-title match, which is such a rare thing in WWE these days. The match felt very rushed and they went through spots so quickly without doing a hot tag sequence, but I like that the champs got the win.
Post match, Los Matadores attacked The New Day. Cesaro dropped Woods with a Neutralizer in the ring. El Torito attacked Cesaro with a headscissors that sent Cesaro to the floor. Los Matadores celebrated.
Analysis: I'm not a fan of Los Matadores in the tag title hunt. They have been treated as jobbers for so long and now we have to believe in them? It's not working. Cesaro having to sell for Torito sucks.
We will hear from Bray Wyatt later. Brock Lesnar interview up next.
(Commercial)
There was a plug for WWE 2K15 video game.
Rollins was backstage with Noble and Mercury. He had issues with Noble, who said that Rollins should have listened to Noble about Orton. Rollins hit him in the face. Rollins threatened to fire them and instead, Noble said he quit. Mercury shrugged his shoulders, then walked away. Rollins was fuming.
Analysis: It smells like an angle where Rollins' friends will all come back later in the show to help him.
A Brock Lesnar interview aired. Lesnar said he was put on the Earth to destroy people. Clips showed him in action. Lesnar said he enjoyed it and that's what he does. He said that's why he's here. Lesnar said that he's going to show up, kick somebody's ass and get paid to do so. He claimed that Undertaker didn't stand a chance against him as they showed clips of Lesnar's win as well as fan reactions. Lesnar didn't care if people were disappointed that he beat Undertaker. "Disappointment and surprise, I love every minute of it." Lesnar's take on his contract with WWE is that if he stays. If I go, I will be WWE Champion. Reigns is not going to stand in the way of that. He spoke about coming into WWE as a rookie and sending Rock to Hollywood, then beat Undertaker and beat Cena. Lesnar said to stay tuned for what he might do next. "You can think all you want that you can beat me because at WrestleMania, Brock Lesnar is going to kick your ass." He said that it isn't a fairy tale with a happy, feel good moment. "At WrestleMania I'm going to f**k up Roman Reigns. The end." He stood up to end the promo.
Analysis: These videos are always so great. Lesnar is at his best when he's able to sit down, gather his thoughts and just express himself as a wrecking machine that's there to kick people's ass. I like that they even referenced the contract status because he is legitimately a free agent after WrestleMania and we don't know what's next. Very well done video like usual. Nobody in WWE history has more credibility than him as a legitimate ass kicker, so when he says it people are going to pay attention even on a scripted television show. That's the value of Lesnar. There's nobody else like him.
Big Show entered for a match.
(Commercial)
Erick Rowan entered to no reaction and Show attacked him before the match could even start. Show stomped away on Rowan and gave him a body slam. Show picked him back up and nailed a KO Punch to knock him out. Show to the second rope. He hit a sloppy elbow drop to squash Rowan. Yes, I chose my words wisely.
Analysis: Big Show is mad and they put him over as a major threat for the battle royal. Rowan has been booked terribly for months, so beating him up means nothing. I have no problem with them not doing a match since most of their matches together have been bad.
There was a video package for new WWE Hall of Famer: Larry Zbyszko. He's in his early 60s and helps out WWE at their Performance Center these days. The video highlighted his heel turn against Bruno Sammartino in WWE, then won the AWA World Title twice, then went to WCW as a wrestler and announcer.
Analysis: A lot of his best moments were before my time (I was born in 1980 when he had the famous match with Sammartino at Shea Stadium), but I remember his WCW career pretty well. He was a very solid wrestler for much of his career. Kevin Nash is expected to be the final name announced for the Hall of Fame next week.
They plugged matches still to come.
(Commercial)
College Hoops Plug Time: Here's the link to TJRWrestling NCAA college basketball tournament bracket (aka March Madness) on ESPN.com. Just login to your ESPN account if you have one (if not, go sign up free) and join. You can go in with two brackets because I'm nice like that. No price. For fun. If you pick Kentucky to win you're probably doing what at least half the people, if not more, are doing. Good luck.
The ring was full of competitors that are in the Andre the Giant battle royal as they showed the trophy at ringside. It was Kane, Goldust, Titus O'Neil, Darren Young, Curtis Axel, Fandango and others. No sign of Miz, Mizdow, Show or Ryback. Mark Henry showed up to say he's going to be in the match.
All the guys started brawling except for Axel, who just stood beside the trophy while the others battled in the ring. Henry tossed out Fandango and Rose. Kane sent Goldust out as well as Swagger. Everybody got tossed out except for Kane and Henry. Axel was still out of the ring too. Henry picked up Kane. Axel showed up as Kane got eliminated. Henry tossed out Axel over the top to eliminate him. Henry went over to stare at the trophy.
Analysis: It was a three minute segment to just set up the battle royal and also put over Henry as a big threat to win the match. It's no surprise that they would do that because they've been building Henry as a threat to win these kinds of matches for nearly 20 years now! Ryback or Sheamus are my pick to win it although I'd like it to be Damien Sandow more than anybody.
(Commercial)
This Smackdown there's an "Interspecies" Tag Match with Tyson Kidd, Cesaro & Natalya vs. Los Matadores and El Torito.
Paul Heyman promo with Roman Reigns
The great Paul Heyman is in the ring for a promo at the top of hour three. He said that his client Brock Lesnar is not a fan of the rules and regulations. Heyman said that Lesnar isn't coming to WrestleMania to make love, he's coming to WrestleMania to make war. Heyman wondered what might happen when Lesnar chooses violate the rules and regulations. Heyman went on a rant about how we're stuck with Lesnar as our WWE Champion. He added that there's not a damn thing…out goes the microphone again.
Heyman continued saying that nobody can stop Lesnar, not even Roman Reigns. He said if one person could live up to the hype it could have been Reigns, but when reality slaps him in the face Lesnar is going to give him a prison beating at WrestleMania. Heyman called Reigns the next great Samaon Ameri-can't. Heyman said that Reigns can't beat Lesnar at WrestleMania for the WWE Title and he kept saying that he can't do it. Heyman ranted about how Reigns' father should have told him this a long time ago.
Roman Reigns music started and he entered via the crowd like usual. He's got a new shirt on that says "I Can. I Will" on the front of it. Reigns said that he respected Heyman and said that he was possibly the best talker ever in this business. Reigns claimed that his issue wasn't with Heyman, it was with his client. Reigns said he wanted to talk to his client.
Reigns faced the hard camera. He said that if Lesnar was here he would say it to his face. Reigns admitted that he was excepting a fight and a war. Reigns told them that he had a lot of people to help carry him out, but what he's going to do is carry around the WWE Title. Reigns said that he's going to beat Lesnar's ass at WrestleMania because I can (point to the shirt) and I will (point to the shirt) and I believe that. He dropped the microphone as his music hit, Heyman left the ring and that ended the segment.
Analysis: More brilliance from Heyman like usual. He continues to sell the main event match by his excellent promos where he manages to weave between trash talk, humor at times and a consistent job of making valid points all the time. Heyman's done a fantastic job of putting over Lesnar without him being there although I still think they need to have a Lesnar/Reigns brawl. Hopefully that can take place next week. Reigns' promo was fine. Some people will complain because they just don't like Reigns, but as somebody that doesn't mind the guy I thought it was fine. The "I can and I will" stuff is very basic although that's okay because it shows that he has confidence. Easy to get behind a guy like that. Reigns will win at WrestleMania.
There were replays of all the things involving Rollins from earlier in the show. It allows me to write my Analysis part up above.
Six man tag up next.
(Commercial)
There was another plug for two hour WrestleMania kickoff and then four hour WrestleMania.
Heyman was walking backstage when Rene Young caught up to him. Heyman said that he's going to throw a wrinkle into Roman's gameplan. He said that he will give Reigns an opportunity to get in Lesnar's face on Raw next week. Heyman said that Reigns can think about it, but he can't do anything to do about it.
Analysis: That's a very direct way of advertising Lesnar for the show next week. Good idea to sell the fans on something big happening next week.
The three heels (Barrett, Stardust & Harper) were in the ring with the faces coming out in this order: Daniel Bryan, Dolph Ziggler and Dean Ambrose. R-Truth walked out since he's in the WrestleMania match as well.
Daniel Bryan, Dolph Ziggler & Dean Ambrose vs. Bad News Barrett, Stardust & Luke Harper
Ambrose started with Stardust. Truth had the IC Title hooked to the top of his jacket and then he sat at the commentary table again. Bryan applied the surfboard onto Stardust. Ziggler tagged in and Bryan was mad at him about it. Bryan gave Stardust a clothesline over the top to the floor.
(Commercial)
Back from break, Ziggler and Stardust tagged in at the same time. Ziggler hit an impressive DDT for a two count. Harper distracted Ziggler, so Stardust kicked him in the head and that led to the heels working over Ziggler on their side of the ring. There were lots of quick tags by the heel side. After a couple of minutes of that, Ziggler avoided a Barrett attack as well as a Harper attack. Ziggler back body drop on Stardust. He went for a hot tag, but the heels tripped up the faces to take them out. Ziggler with a facebuster and then a Fameasser for two. The heels made the save, then Ambrose and Bryan went after them. Harper with a boot to the face of Ziggler as well as a Powerbomb. Ziggler kicked out at two, so they went to break again.
(Commercial)
Back from another break, Ziggler hit a DDT on Barrett. Hot tag to Bryan, who nailed a dropkick and then a dive to take out Harper. Ambrose tagged in with a cross body into an elbow on Barrett. Ambrose with a massive clothesline to take out Stardust, but Harper came back to take down Harper with a clothesline. Harper moved out of the way of a Ziggler kick, so Ziggler accidentally nailed Bryan. Barrett dumped Ziggler out of the ring and onto the other guys. Barrett went for the elbow shot, Ambrose avoided it and hit Dirty Deeds for the pinfall win. It went 17 minutes, which is what I believe the Smackdown match was too.
Winners by pinfall: Daniel Bryan, Dolph Ziggler & Dean Ambrose
Analysis: ***1/2 That was a very good tag match that was given a lot of time. Raw needs longer matches like that one. They went through all the basic tag formula kind of spots with some big moments, the floor to commercial breaks, hot tags at the right time and a really hot finish too. These guys know how to put together these kinds of matches when they get time and they usually deliver a quality matchup when they get the chance. I miss when Bryan was a main eventer and treated like a big deal, but I guess I have to get used to him being just one of the guys.
Post match, Ambrose was attacked by Harper, who tossed Ambrose into Truth at the announce table. Stardust grabbed the title. He went into the crowd, but Ambrose took him down. Ambrose dropped the title by the ring again, then Truth picked it up and Harper wanted it from him. Truth tossed the title into the ring by Bryan and Ziggler. They exchanged punches in the ring. Stardust attacked, but he ate a superkick by Ziggler. Bryan nailed Harper with a running knee to the face. Barrett hit the Bull Hammer elbow on Ziggler, Bryan and Ambrose. Barrett held up the IC Title, which is actually his. When he left the ring, Truth let him go and Barrett still nailed him with the Bull Hammer elbow. Barrett celebrated with his title.
Analysis: The "stolen title" stuff has been annoying because it really doesn't matter who holds it. Barrett's the champ. Just let him have it. I'm glad that Barrett was made to look strong after the match. They should have had somebody else get pinned. Last week's Smackdown and this match helped make the title seem more important because of the quality matches. I'm probably picking Ambrose to win the IC Title at WM, but that opinion can change.
Backstage, Triple H and Stephanie McMahon showed up to give Rollins a pep talk in the office. I missed a bit of it. They basically told him to man up.
(Commercial)
They recapped the Cena/Rusev story with Cena saying it's the biggest match of his WrestleMania career. That's laughable. There's another recap of the Wyatt/Undertaker story. I'm so tired of recaps.
Wyatt did a backstage promo talking about The Undertaker. He had a red urn with him while talking about how Undertaker tried to burn fear into Wyatt's heart. He poured out some ashes from the urn while saying that Undertaker tried to turn the rocking chair into dust. Wyatt talked about how Undertaker was a broken soul last year and now he's afraid to show his face. Wyatt said what happened to Undertaker was a tragedy and this is all Undertaker's fault because his fate is sealed. Wyatt told Undertaker that WrestleMania will be his final resting place, but it will be Wyatt's coronation. He said it will be the night when he takes his rightful place among the Gods. "After WrestleMania, no one is safe. Behold the new face of fear." Then he laughed.
Analysis: They have done so many Wyatt promos by himself in a backstage area that it's hard to remember all of them. This one was pretty good because he spoke with a lot of confidence while talking about how he had plans to be the new face of fear. In other words, he's going to be kind of like The Undertaker was, but in order for him to get there he has to defeat The Undertaker. Makes sense.
Main event is up next.
(Commercial)
Next week on Raw in Los Angeles they are advertising Brock Lesnar face to face with Roman Reigns. Their guests next week are rapper Snoop Dogg and Bill Simmons, who is my favorite sports writer (or at least he was) and also some TV work for ESPN.
As Randy Orton walked to the ring, they plugged that the winner of this match will be interviewed on WWE Network.
Seth Rollins stood on the ramp for a promo. He talked about how it took Orton three weeks to make all the members of The Authority to look like fools. Then Rollins laughed. He said it's only taken him three hours to make a fool out of Orton. Triple H showed up with Big Show, Kane, J&J Security and Stephanie McMahon was there too.
Orton grabbed a chair while The Authority surrounded Orton in the ring. Some fans were chanting "we want Sting" and just as The Authority was about to attack, there was the sound of crows.
Sting was standing in the ring side by side beside Orton. Sting had a bat in his hand and he struck some of the Authority members with the bat. Stinger Splash by Sting on J&J in the corner. Triple H was outside the ring. Sting nailed the Scorpion Death Drop. Orton nailed the RKO. Triple H backed up with Kane, Show, Rollins and Stephanie. Lots of staring and pointing. Sting looks to be in great shape and he's fired up.
As the show went off the air, they plugged an interview with Orton and Sting on WWE Network. The show ended at about 11:06pmET.
Analysis: It's no surprise that they didn't do the match since they are doing it at WrestleMania. That was a very strong ending to the show. We knew Sting was going to be there because it was mentioned earlier in the day on PWInsider, but WWE didn't advertise it. They did what they had to do in clearing the ring and the big names got out of there while J&J took the bumps, which is what they're there for. Sting did very well. That was a fun moment to witness.
Following the show, WWE Network did an interview with Orton and Sting with Cole in the ring. Orton said this was pretty damn cool. He shook Sting's hand. Sting was fired up as he said he waited 14 years to be in this ring. He said it feels "smoking good" to be there. Sting said that somebody needs to take Triple H down and that's what he's going to do at WrestleMania. That was it.
Analysis: Sting only spoke for about one minute. It was what it needed to be. Nothing too crazy, but he made his point clear. It was his first time actually talking on a WWE show with a live microphone and they did it on WWE Network. That's smart by WWE. Well done by Sting.
Three Stars of the Show
1. Sting
2. Paul Heyman
3. Brock Lesnar video package
I feel bad leaving out the guys in the six man tag, but how can I include them all?
The Scoreboard
6 out of 10
Last week: 5
Last 5 Weeks: 5, 5.5, 5.5, 6.5, 4
2015 Average: 5.5
2015 High: 7.5 (Jan 5)
2015 Low: 4 (Feb 9)
Final Thoughts
I'm giving it a 6 out of 10.
That's higher than the 2015 average and the best in four weeks although not by much.
It was a show that definitely ended on a high note with Sting showing up to help Orton the way he did. Even though it seemed obvious, it still worked. The crowd reaction to him was great and they were so happy he was there too. The heels didn't put up much of a fight in a scene reminiscent of WCW Nitro in 1997. It was really well done.
Great six man tag match. It reminded me of when The Shield would have those 15 minute matches on television all the time and the matches were above average. Raw is a three hour show that needs better matches like that one.
That Lesnar promo video was outstanding. They always do a great job with those and this was no exception. More greatness from Heyman too. I'm glad they hyped up Lesnar face to face with Reigns next week.
It was good to see the divas in a match longer than ten minutes. It wasn't the greatest match possible, but they tried hard and executed a solid match with a finish that was better than what they do in short matches. Keep giving those divas a chance, as well as several others on the roster that deserve it.
I'm still tired of three hours of Raw and I hate that they spend so much time showing recaps of things we already saw on the show. There were points in this week's show where it dragged so much, but at least they ended things on a high note with The Stinger showing up.
—–
That's all for this week. Check out my feature column archive that's exclusive to WhatCulture.
Thanks for reading.
John Canton –mrjohncanton@gmail.com
Twitter@johnreport
Personal FacebookandTJRWrestling on Facebook