The John Report: The WWE Raw Deal 02/15/16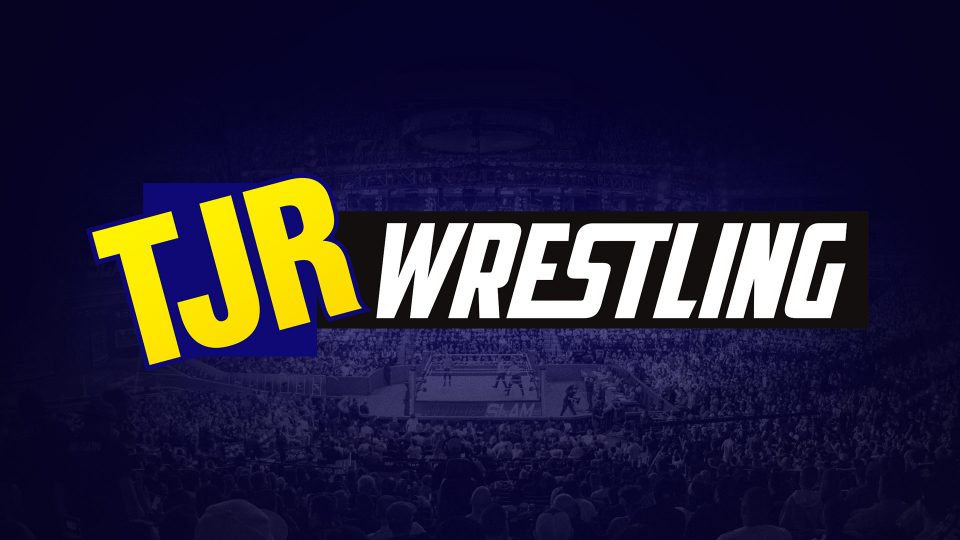 Live from Anaheim, California this is the Raw Deal for episode #1186. Follow me on Twitter @johnreport.
Before I begin this week, thank you to everybody who sent along their kind words regarding the death of my father that I wrote about last week. It's been a week and it's still very difficult to deal with. I'm sure it'll never be easy. He was a great man who was my hero and taught me so much about life. I know people say "take all the time you need." I'm not sure how that relates to me because I'm a writer and writing about Raw is normal to me, so I'm going to keep things as "normal" as can be. Let's see what WWE has in store for us with Raw.
A video package aired about last week's Raw regarding the main event of Fastlane, which is Roman Reigns vs. Brock Lesnar vs. Dean Ambrose.
The IC Champion Dean Ambrose made his entrance. He said he did what he had to do when it comes to confronting Brock Lesnar. He called Lesnar a "big gorilla" and wanted him to come to the ring to get another piece of Ambrose. Instead, it's the music of Stephanie McMahon.
Stephanie got in the ring to talk to Ambrose. She mocked Ambrose for having to rely on Reigns last week, which allowed Ambrose to hit a low blow on Lesnar. She said that if Ambrose can beat Reigns and Lesnar then he'll face Triple H for the WWE Championship in the main event of WrestleMania. This is typical McMahon where they just regurgitate the same info everybody already knows. Ambrose said he knows how this whole thing works. She asked the crowd if Ambrose wanted a F5 and if he wants a F5 then he'll get it. She announced a Fatal 5-Way match for the Intercontinental Title. She told him that if Roman Reigns interferes then he'll be disqualified from the Fastlane main event.
Analysis: It's a typical Raw opening promo segment where they set up a match either right away or for later in the show. Ambrose is great in this role and really he should be the one to win at Fastlane, but it'll probably be Reigns.
That IC Title match is next with the following guys also in the match with Ambrose: Kevin Owens, Stardust, Tyler Breeze and Dolph Ziggler. The match begins after the break.
Analysis: I get that they need guys to be a part of the match, but I can't remember any significant wins by Stardust or Breeze of late. They could have picked guys that actually earned wins to get a shot. Oh well. At least they are good performers.
(Commercial)
Intercontinental Championship: Dean Ambrose vs. Stardust vs. Tyler Breeze vs. Kevin Owens vs. Dolph Ziggler
The match started after the break so I guess the five guys just stared at eachother for three minutes during the break. First fall wins in a match like this. No countouts or disqualifications either. Ziggler was outside the ring with Owens while Ambrose sent Breeze to the floor and pounded on Stardust with fists in the corner. Ambrose hit a missile dropkick on Stardust and then Owens took down Ambrose with a clothesline. I think they've said "prizefighter" about Owens a few times early in the match. Owens drove Ambrose face first into the turnbuckle. The other three guys were outside the ring. Ambrose got his boot up and then sent Owens to the floor. Ziggler nailed Ambrose with a dropkick to knock him down. Ambrose came back with a clothesline to send Ziggler to the floor. Stardust with a Side Effect on Ambrose and Breeze nailed a kick to Stardust's head. Owens with a clothesline on Breeze. Owens picked up Breeze and dumped him Powerbomb style to take out Ziggler and Stardust. Ambrose countered a Popup Powerbomb with a hurricanrana and then Ambrose hit a suicide dive to take out three guys on the floor. Ambrose with a neckbreaker on Owens followed by a flying elbow smash, but Stardust broke up the pin. Breeze with a hard kick on Stardust as they go to break six minutes into it.
(Commercial)
Ambrose was in control of Stardust in the ring with a bulldog. The other three guys were on the floor. Ambrose was on the top rope, but he kept getting attacked by different guys until Ziggler got him with a facebuster off the top. Breeze sent Ziggler into the post to send him out. Stardust with a springboard kick knocked Breeze down. Owens nailed a superkick on Stardust and then covered Ambrose for two. Owens hit cannonball on Ambrose, cannonball on Stardust, cannonball on Ziggler and he didn't connect on Breeze, who nailed his Beauty Shot finisher. That got a two count as everybody else broke it up. Crowd chanted "this is awesome" while I would agree with them. Ambrose did a Dirty Deeds DDT on Stardust while Ziggler hit the Zig Zag on Ambrose. Breeze threw Ziggler out of the ring. Owens capitalized on that situation with a Popup Powerbomb on Breeze for the pinfall win after 13 minutes.
Winner by pinfall and New Intercontinental Champion: Kevin Owens
Analysis: ***1/2 That was a damn good match that was non-stop action and tough to predict how it might end. The title change is fine with me because I think Owens should have had a longer IC Title run anyway, so I'm glad he's the champion again. They had some good nearfalls in the match, but they didn't overdo it. Sometimes in multi-man matches they have the spots where they hit finishers too often. In this case there were only a few of them. Owens ended up in the right spot at the right time and finished off Breeze to get the decisive fall. Ambrose losing the IC Title could mean that maybe WWE is thinking of putting him over at Fastlane, but as I said earlier I doubt that happens and it'll still be Reigns most likely. As for Owens, I think it'll set up Owens vs. AJ Styles for the IC Title at WrestleMania just based on their interaction at the Royal Rumble. That would be an incredible match that would be fitting for the WM debuts of both guys. What I liked most about this match is that it was unique and fresh. They do too many repeats of matches, so I'm glad they not only did something new, but gave it enough time as well.
Later on Raw it's AJ Styles vs. The Miz and Brie Bella will have an interview.
(Commercial)
New TJRWrestling Shirts Available Now! We have released our first ever TJRWrestling shirts at Prowrestlingtees.com/tjrwrestling so if you want to support our site or this column (there's a Raw Deal shirt too!), go get a shirt now! Use that PWT link to check it out to see what's available. They are only $19.99 and they ship worldwide. Get a new shirt now!
There was a replay of Owens winning the IC Title.
Dean Ambrose was shown walking backstage. He was interviewed by Renee Young. He said that The Authority thinks they've taken everything from him, but they've given him motivation and inspiration. He said there's nothing to lose while Triple H has everything to lose. "Gives you goosebumps, doesn't it?"
Analysis: Ambrose continues to be as good as anybody in WWE right now. He really should be the one that wins on Sunday, but I have a hard time going against Reigns. Ambrose is such a great talker and most likely very comfortable in that situation with real life girlfriend Renee.
Kevin Owens was also in the backstage area. He walked up to Renee Young. He wanted Renee to give him credit for getting the title back. Dolph Ziggler showed up to challenge Owens for the IC Title at Fastlane, so he wants a IC Title match on Sunday. Owens just said "nah" and walked away.
Analysis: A heel turning down a challenge is a pretty standard heel move. The match will happen.
The New Day entered with the Tag Team Titles. The broadcast showed a clip of Edge & Christian confronting New Day back in September. Why? Because at Fastlane on Sunday The New Day will be guests on The Cutting Edge Peep Show.
Analysis: A talk show segment at a PPV? Fine with me because of how great these guys are. There are some good matches on the PPV already, but that segment should be comedic gold as well.
The New Day did a promo about how Edge & Christian playing the kazoo was the worst musical performance since Coldplay at the Super Bowl (he didn't say it because the guys stopped him from saying it – that was funny). Xavier Woods said that at Fastlane, the Cutting Edge Peep Show will be the best in history. Kofi Kingston complained about Mark Henry walking out on New Day last week when he could have been the World's Strongest Unicorn. Kingston called him the World's Largest Bootyhole.
Analysis: The "Bootyhole" word is pretty creative.
Mark Henry entered for a match after the break.
(Commercial)
Big E (w/Xavier Woods & Kofi Kingston) vs. Mark Henry
Big E was in control early on as he sent Henry into the barricade at ringside. Big E was doing his own unicorn stampede in the corner while Woods and Kingston trash talked him. Woods played the trombone. Big E hit the running splash for two. Another running splash by Big E gets two. Henry came back with a hip toss to get out of an abdominal stretch, then some clotheslines and a powerslam gets two. Woods jumped on the apron and blew the trombone to annoy Henry, so Henry knocked Woods off the apron. Henry with a boot to the face of Big E. Henry charged, Big E went for the Big Ending, Henry got off his shoulders and collapsed grabbing his ribs. Big E just covered for the win after about four minutes. Weird finish. The announcers tried to put over the idea that Henry was in pain after Big E hit those splashes earlier.
Winner by pinfall: Big E
Analysis: * The ending was messed up because I think they wanted to have Big E hit the Big Ending and he just couldn't keep Henry on his shoulders long enough. Henry falling off his shoulders leading to Big E just pinning him looked awkward. Maybe Henry was in pain, so they had to end it. That's live TV. It happens sometimes.
UPDATE: Live reports from people at the show suggest that Henry was legit hurt. I hope he's okay.
Up next is a Brie Bella interview.
(Commercial)
There was a reminder of Brock Lesnar on Smackdown this week for the first time in 12 years. Smackdown's been better than Raw so far this year, so I'm all for it.
Brie Bella Exclusive Interview
Brie Bella made her entrance with Byron Saxton in the ring for the interview. They showed a clip of Daniel Bryan announcing his retirement last week with wife Brie there by his side.
Brie said that Bryan was able to turn a sad moment into a positive due to all of the support. Charlotte's music hit as she walked out there with the Divas Title along with her father Ric Flair.
Charlotte said there will never be another superstar like Daniel Bryan and that he was in a league of his own. Brie said that he "is" in a league of his own. Charlotte said it's not like he died or something. Brie said he's very much alive and looking forward to his next chapter in his life. Charlotte said you really have to live every day like it's your last. She said she would understand if Brie needs to forfeit at Fastlane because most women would want to be at home with their husband. Charlotte thinks it's selfish of Brie. That led to Brie saying she doesn't owe Charlotte any explanation and that Daniel supports her 100%. Charlotte said you mean you support you and Daniel 100%. Flair was laughing. Charlotte said that Brie and Daniel must need the money. Brie spoke about how Charlotte bragged about how she claimed to injure Nikki. Charlotte said she didn't attack Daniel – she made a sympathetic gesture. Charlotte told Brie to go home to help Nikki with physical therapy and open a bed & breakfast with Daniel. Charlotte said that that Brie's husband and sister need her.
Brie told Charlotte she knows she came out there to mess with her head because she knows Charlotte is scared. Brie said that Charlotte knows that Brie is not an easy beat. Brie said Charlotte added to fuel to this fire while Brie is standing there in disgust seeing the champion that Charlotte has become. The way Brie delivered those lines was poor. Charlotte told Brie she gave her the opportunity to leave and then took a shot wondering what Brie's "goat faced vegan babies" are going to become. Brie took her down with a takedown and then unleashed some "yes" kicks. Flair pulled Charlotte out of the ring as the heels escaped.
Analysis: They did a solid job of adding some heat to the story that was very much needed because there hasn't been that much build to their Divas Title match at Fastlane. I thought Charlotte was pretty good in terms of her delivery. I just think they had her talk a little too much. Brie was fine for the most part, but it was poor at the end in terms of how she delivered her lines. It sounded robotic a bit. I'd consider it a thumbs up segment in terms of getting the story across. Charlotte should retain on Sunday. Brie is leaving WWE soon, but it may be after WrestleMania.
There was a video package of The Wyatt Family attacking Kane several weeks ago. Big Show vs. Braun Strowman is happening later. Keep it short.
Chris Jericho entered in his street clothes, which includes a scarf.
Big Show is a guest on the Stone Cold podcast after Raw on WWE Network. It's live.
(Commercial)
Jericho is on commentary for the next match. They showed actor Gerard Butler sitting ringside at Raw – he's seated behind the announcers.
There was a clip of Styles and Jericho from Smackdown with Jericho getting a clean win over Styles, which I reviewed here.
The Miz vs. AJ Styles
They had a good match on Smackdown a few weeks ago, so hopefully they get some time to have another good one. Miz attacked him before the bell rang. Miz nailed a running boot to the face to knock down Styles. Miz nailed his backbreaker/neckbreaker combo for two. They kept calling Miz an "A-list Hollywood star" without laughing. Total pros on commentary. Jericho said it wasn't embarrassing to lose to somebody as good as Styles, but he beat him on Smackdown and has the upper hand now. Styles got a backslide for two, then sent Miz face first into the mat. Miz avoided a charge, sent Styles to the floor and Miz hit a dropkick that sent Styles into the barricade. Miz trash talked Jericho at the commentary table. That allowed Styles to take advantage with a leaping forearm smash off the steps. Time for a break four minutes into it.
(Commercial)
After the break, The Miz hit a double axe off the top for two. Styles started his comeback with a clothesline, back elbow and running forearm smash. Leaping clothesline by Styles while Jericho put over how good AJ was at hitting a forearm. Backbreaker by Styles gets two. Miz hit a snap DDT for a two count. Styles got a nice rollup for two and then another rollup gets two. Styles with a kick to the gut followed by a perfect Pele Kick for another two count. Styles nailed a springboard forearm attack for a two count. That move looks awesome every time he does it. The crowd was responding to Styles' offense. Miz slipped out of an attack and hit a Skull Crushing Finale for two. Miz sold it with a shocked look on his face. Miz charged in, Styles rolled through and Styles applied the Calf Crusher. Miz tapped out. Styles wins by submission after 13 minutes.
Winner by submission: AJ Styles
Analysis: ***1/4 It was another really good match between these guys. I like the way that The Miz has been presented as a serious heel rather than the goofy heel that he has been for the last few months. Let the guy look like a star and he'll do a damn good job. I'm happy for Miz. Styles was spectacular again. What's interesting is that after watching him in Japan a lot in the last year, I know he can do so much more than he's doing and I'm sure that in time he'll open it up even more. For now what he's doing is working really well because he's getting some of the best reactions on the show every week.
Post match, Chris Jericho did a promo congratulating Styles. That led to Styles cutting him off to say that he will make the challenge that Jericho wants anyway. The world wants it. He suggested match number three AJ Styles vs. Chris Jericho at Fastlane. Jericho said he isn't sure if he wants to wrestle Styles again. He'll think about it and let him know Thursday on Smackdown.
Analysis: While Jericho isn't a heel right now, it's a heel move to not accept a challenge like that. I like that they are giving us a reason to watch Smackdown. I'm going to watch it anyway because I review it, but at least with that promo by Jericho it makes the average viewer more inclined to tune in to see what might happen.
Up next are the Dudley Boyz.
(Commercial)
They Dudley Boyz made their entrance. They teased getting a table, but then put it back. Bubba Ray called out The Usos. Then he said they won't make it tonight because of this and it showed a clip of The Dudleys attacking The Usos on Raw last week. People selling injuries for a week? That's nice.
The promo continued with D-Von saying that they are not on some farewell tour and they're not some relics from the past. He said they're the baddest tag team on the planet. Bubba said you could go on WWE Network to see their tables matches. Bubba told the crowd he didn't care what they chanted – such as support for tables – and basically heeled on the crowd.
Analysis: It was similar to Smackdown where they got a few minutes to just enforce the heel turn by saying there will be no more table spots by them. There wasn't much to it other than that.
Paige was shown walking backstage. She's up next.
(Commercial)
Summer Rae vs. Paige
Michael Cole just called the new season of Total Divas "phenomenal" and he watches with his wife. Riveting. They did a spot where Paige tripped her up off the ropes and hit a running knee attack. Paige got in her "this is my house" yell while also hitting some knee lifts. Spinning heel kick by Summer. JBL mentioned Paige once beating her own mother for a title. That's one of the things they always say. Summer applied a chinlock as the announcers talked about Charlotte since these women have no storyline right now. Paige nailed a boot to the face followed by some kicks. Another "house" yell by Paige followed by a running knee that looked great for two. Paige was looking for her finish, took too long, then Summer reversed it and sat on top for the win after four minutes.
Winner by pinfall: Summer Rae
Post match, Paige sold it with a shocked look on her face. Maybe she can turn for the 47th time in her two year main roster career.
Analysis: * A quick match to put over Summer, which his good for her career because she hasn't done much on the main roster in terms of in-ring action. It's good to try to build up other women. She's not that bad if they give her a chance. Paige has fallen pretty far since the unnecessary face turn of a few months ago. She was better off as a heel.
The announce team of Michael Cole, John Bradshaw Layfield and Byron Saxton plugged Fastlane on WWE Network. It's free for new subscribers.
Paul Heyman walked to the ring as we near the top of hour three.
(Commercial)
The great Paul Heyman entered for a promo. He did his usual intro for himself. No Brock Lesnar with him this week. Heyman quickly called out Roman Reigns and that led to Reigns entering through the crowd. Speaking of Lesnar, he's on ESPN Sportscenter Tuesday at 9pmET for an interview with Jonathon Coachman.
Heyman thanked Reigns for coming there and shook his hand. He wanted to thank Reigns for being there to allow him to say this to his face. Heyman sucked up to Reigns saying he had the utmost respect for him. Heyman told Reigns he knows that Heyman thinks that Reigns can't get by Lesnar, neither can Dean Ambrose or the two of them combined. Heyman talked about Reigns' goal of going on to WrestleMania to become the WWE Champion again. Heyman said that this Sunday, Reigns has a huge challenge on his hands because Brock Lesnar and Dean Ambrose stand in his way. Heyman told Reigns he has a choice to make between his daughter (winning the match) or his best friend. Heyman noted that Reigns is so close to Ambrose he calls him a brother. Heyman said Lesnar does stand in his way and that Lesnar is his enemy, but so is Dean Ambrose.
Reigns said Heyman was good. Some fans were booing as soon as Reigns spoke. He gave Heyman credit for saying what he was thinking and he respects. Reigns knows that he has no problems fighting Ambrose because they both pay the price. Fans were doing the "what" thing at Reigns while Reigns noted he beat Ambrose (at Survivor Series). Reigns said he hasn't beaten Lesnar, but he did beat his ass (at WrestleMania last year). Reigns said he's going to win somehow at Fastlane and then he's going to WrestleMania to beat Triple H for the WWE Championship – the crowd cheered that. He knows that Heyman believes that. Then they shook hands. Heyman left. Roman's music played.
Analysis: Heyman was tremendous as always. He really didn't tell us anything new since it was just him trying to plant the seed that Ambrose is pretty dangerous along with Lesnar, but he does it in such an eloquent way. Nobody else can set up a big match the way Heyman does. Notice how the crowd was doing the "what" thing at Reigns yet with Heyman they didn't do it at all. That's a respect thing. Reigns was solid. At least he turned the crowd in his favor because they booed at first and then cheered when he said he'd win the WWE Championship.
After the promos, The Dudley Boyz attacked Reigns from behind. D-Von nailed Reigns with a huge forearm smash to the back. Reigns tried to fight back, but he couldn't do it as Bubba connected with a huge boot to the face. Dean Ambrose's music hit. He ran down to the ring with a cross body attack on Bubba to take him down. Reigns nailed a Superman Punch on D-Von as the Dudleys retreated.
Analysis: It was nice of The Dudleys to attack like that since it sets up a tag match main event either on this show or on Smackdown. (Turns out it will be Smackdown.)
After the Dudleys left, Ambrose went for Dirty Deeds on Reigns. Roman was able to fight out of it and Dean smiled as if to say that you have to be ready for it. Then they laughed about it. They touched fists.
Analysis: A heel turn tease by Ambrose. It's probably not going to happen officially, but it's nice to tease it at least.
Next week on Raw there's some "Legacy of Excellence Award" in honor of Vincent J. McMahon (Vince Kennedy McMahon's dad). Cole said that nobody has deserved that award until now. We'll find out who that person is next week on Raw.
Analysis: Finally they will acknowledge the great career of Barry Horowitz. Give yourself a pat on the back! I have no idea who will really win that award.
A video package aired showing the Wyatt Family destroying Big Show two weeks ago on Raw. Strowman vs. Show is later. Are they really doing Strowman vs. Show in the main event? That's a bad idea.
(Commercial)
Zack Ryder was in the ring. There was a pre-match promo from The Social Outcasts. They talked basketball, but then Adam Rose thought the Dream Team was OJ Simpson's lawyers rather than the basketball guys and Rose said he was Robert Shapiro. Weak comedy.
Heath Slater (w/Bo Dallas, Adam Rose & Curtis Axel) vs. Zack Ryder
After Slater avoided a Ryder attack, all of the outcasts did a celebratory lap outside the ring. Ryder nailed a dropkick on Slater. Double knees by Ryder and then a missile dropkick. Forearm smash in the corner by Ryder. Broski Boot by Ryder that the camera didn't really show that well. Slater went to the floor, so Ryder hit a somersault dive over the top to take them out. Back in the ring, Dallas was on the apron to distract Ryder. Slater nailed a heel hick and then a DDT for the win after three minutes.
Winner by pinfall: Heath Slater
Analysis: * Ryder was on offense for much of it, Slater got the advantage after the distraction and was able to win with just two moves. When I saw Ryder out there I figured they would put the Outcasts over, which is cool with me. Poor Ryder.
There was an "earlier tonight" segment with R-Truth with his lady that was an actress portraying his wife. Goldust walked up to them dressed as a waiter. He offered some champagne. They did a comedy bit where Goldust couldn't open the champagne bottle, but then he finally opened it when he turned to the woman and spilled champagne on her. That was a visual that produced the joke – you can figure it out I'm sure. Goldust left as Truth told the woman that she still looked good.
Analysis: The build to this tag team is longer than some PPV matches. I'm okay with it, but that one wasn't as funny as some of the other ones.
(Commercial)
There was a quick video about Kevin Owens presented by Geico.
It's official for Fastlane: Kevin Owens defends the Intercontinental Title against Dolph Ziggler. They've had several great matches in the past. This should be another one. Owens will retain.
The League of Nations made their entrance for the next match and it was announced that Kalisto will defend the US Title against Alberto Del Rio on the Kickoff Show at Fastlane.
Kalisto, Sin Cara & Neville vs. Alberto Del Rio, Sheamus & Rusev (w/King Barrett)
Sheamus was out for a couple of weeks with an arm injury, but he's good to go. There was a lot of fast paced action early on. That led to a spot outside the ring where the trio of Neville, Kalisto and Sin Cara hit dives outside the ring (Kalisto and Neville jumped off the turnbuckles) to take out the three heels. That was a cool spot. Commercial one minute into it.
(Commercial)
The heels were in control of the action after the break with Rusev working over Kalisto. Del Rio tossed Kalisto into the barricade. Sheamus nailed some clubbing blows to the chest of Kalisto. Sheamus went for a suplex, but Kalisto fought out with knees to the head and then hit a DDT. Hot tag to Sin Cara against Del Rio. Sin Cara with a kick to the head, a cross body block and a flying headscissors on Del Rio. Moonsault press by Sin Cara gets two. Lots of action as four of the guys hit moves to send eachother out of the ring. Sin Cara hit a suicide dive to take out Del Rio outside the ring. After a distraction by Barrett, Del Rio hit a running enziguri on Sin Cara. They did a spot where Sin Cara was hanging off the ropes, he stayed in that spot for like ten seconds and Del Rio hit a double foot stomp on Sin Cara leading to the pin after 9 minutes.
Winner by pinfall: Alberto Del Rio
Analysis: ** It was a solid tag match until the finish, which I didn't like that much because Sin Cara was holding onto the ropes for like ten seconds. That finisher doesn't work that well when the guy is holding onto the ropes while Del Rio gets in position to hit the move. Why would a guy hold onto the ropes when he could just fall onto his back? That looks awful. Anyway, the win was just done to give Del Rio momentum going into the US Title match. Kalisto is likely going to retain the US Title as he should.
There was a Black History Month video about Booker T., who is already a WWE Hall of Famer.
An "earlier today" segment was shown with Naomi and Tamina confronting Becky Lynch in the parking lot. It led to Naomi kicking Lynch in the face. She said she'll see Lynch in the ring. Up next is Lynch vs. Naomi.
(Commercial)
There was a promo from Alberto Del Rio. I was in the bathroom, so let's just assume he was talking trash about Kalisto. It was later announced that he's facing Kalisto in a 2/3 Falls match at Fastlane on the Kickoff Show.
Becky Lynch vs. Naomi (w/Tamina)
Lynch nailed her Lassplex early on. Naomi came back with some impressive quick kick sequence and a legdrop for two. They did a rollup sequence where each woman got a nearfall, but then Lynch rolled through and applied the Disarmer submission. Naomi tapped out for the loss after two minutes.
Winner by submission: Becky Lynch
Post match, Tamina attacked Lynch. Naomi joined in on the attack. Tamina nailed a clothesline on Lynch that didn't look that good. Sasha Banks entered to even up the odds except she was wearing these really big heels and not going into the ring quickly. Samoan Drop by Tamina on Lynch. Banks got in the ring (after walking around two sides of the ring) and Tamina/Naomi left.
Analysis: 1/2* It was just a short match to put over Lynch heading into the tag match with her and Banks against Naomi/Tamina at Fastlane. Banks made the slowest save ever because she walked around two sides of the ring waiting for Tamina to hit that Samoan Drop. The timing was off somewhere. Lynch and Banks will win on Sunday to set up a triple threat Divas Title match against Charlotte at WrestleMania. It's a decent story.
Big Show vs. Braun Strowman is the main event. At least it will be short…unlike them. That was a bad joke by me, but it's not as bad as putting that match in the F'N MAIN EVENT of this show!
(Commercial)
This Thursday on Smackdown it's Brock Lesnar on Smackdown. Also on Smackdown it's Dean Ambrose & Roman Reigns vs. The Dudley Boyz. I thought it might be on Raw, but doing it on Smackdown is fine with me. Also next week on Raw that Vincent J. McMahon (VKM's dad) Award is handed out.
The Wyatt Family made their entrance right around 11pmET.
Luke Harper spoke about how we have the choice to awake from slumber or beg for mercy. Erick Rowan said that without them there is no hope. Bray Wyatt said that his family said that his family speaks the truth. He spoke about how you have to make a choice or Wyatt will make a choice for you like he made a choice for Kane and Ryback or perhaps like Braun Strowman will make a choice for Big Show right now. Braun Strowman said "wake up or run."
Big Show vs. Braun Strowman (w/Bray Wyatt, Luke Harper & Erick Rowan)
It was 11:05pmET when Show made his entrance. They exchanged some punches early on and Strowman took down Show. The announcers did over the top selling putting over the powerful punches. It feels like it's 1985 watching Big John Studd matches. Show made a brief comeback, but Rowan was in there and that's it for the disqualification. Match went two minutes.
Winner by disqualification: Big Show
Analysis: DUD Thanks for being a short match. It was bad. My favorite part is when it ended.
Post match, Ryback ran out for the save. He messed up some spot with Harper outside the ring, but then Ryback hit a clothesline on Harper to knock him down. The Wyatt Family destroyed Show and Ryback. Kane's music hit and Kane came up through the ring. He shoved Rowan over the top to the floor. Strowman was up against the ropes, so Show & Kane shoved him out. Double Chokeslam by Kane and Show on Harper. The heels left the ring. Kane set off his pyro.
The end of the show saw Big Show, Kane and Ryback standing in the ring staring at the Wyatt Family. Cole was calling the face trio "titans" as if we're supposed to think of Ryback as some veteran legend. At least the other two are. There was a shot of Stone Cold Steve Austin getting ready for a Stone Cold podcast with Big Show on WWE Network. Raw signed off at around 11:10pmET.
Analysis: It was a very predictable ending to the show. That didn't feel like a main event segment at all. I get why they put it there especially with Kane coming in through the ring, but it just didn't excite me much at all. It sets up a tag for Fastlane that will put over the Wyatt Family. That's really all it does.
What a horrible choice to end Raw. That segment should have been in the middle part of the show. I realize that maybe they had nothing else that strong to end the night, but this was such a bad way to end it.
Three Stars of the Show
1. Kevin Owens
2. AJ Styles
3. Dean Ambrose
The Scoreboard
5.5 out of 10
Last week: 6.5
2016 Average: 5.57
Last 5 Weeks: 6.5, 5, 6, 4.5, 5.5
2016 High: 6.5 (Feb. 8)
2016 Low: 4.5 (Jan. 18)
Final Thoughts
I'm giving it a 5.5 out of 10.
– The first hour was really good, the second hour was above average for the most part and the third hour was the worst of the three. The show was well on its way to being a 7 out of 10 after a solid first two hours, but that that third hour was so poor that I had to knock it down a bit.
– The key to the success is giving matches time to develop. There's so much talent on the roster that if they are allowed to get 10-15 minutes they'll deliver a quality matchup every time.
– Thank you for making Big Show vs. Braun Strowman a really short match. Seriously. Thanks a lot.
– Here's the Fastlane lineup:
Brock Lesnar vs. Roman Reigns vs. WWE Intercontinental Champion Dean Ambrose (Winner faces Triple H for WWE Title at WrestleMania 32)
Intercontinental Title: Kevin Owens vs. Dolph Ziggler
Divas Title: Charlotte vs. Brie Bella
Sasha Banks and Becky Lynch vs. Tamina Snuka and Naomi
Edge and Christian interview WWE Tag Team Champions The New Day
Kickoff Pre-show United States Title: Alberto Del Rio vs. Kalisto (2/3 Falls)
Jericho vs. Styles will be added on Smackdown. Maybe they'll do The Dudley Boyz vs. The Usos as well.
Our WWE Fastlane preview will likely be up on Friday. As I do every week, I'll have a Smackdown review later in the week as well.
—
Thanks for reading. Go Toronto Raptors.
John Canton –mrjohncanton@gmail.com
Twitter@johnreport