The John Report: The WWE Raw Deal 02/18/19 Review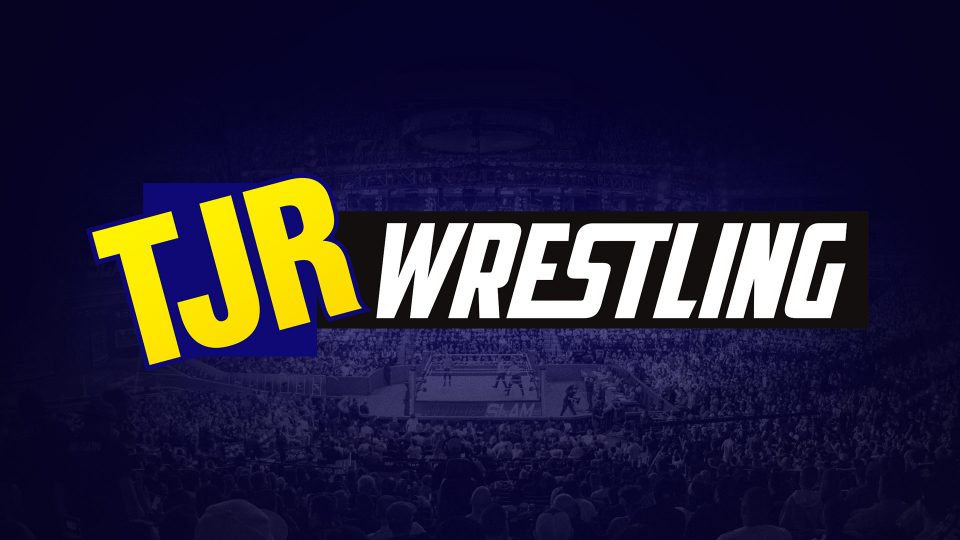 This week's Raw is the follow up to Elimination Chamber, which was a very good show and well received by most fans, I think. I gave Elimination Chamber a 7.5 out of 10 in my review. As you can see above, Raw has some new champions with Finn Balor winning the Intercontinental Title for the first time. Bayley and Sasha Banks became the Women's Tag Team Champions after going the distance in the women's tag team Chamber match.
There's some buzz going into this week's Raw because WWE announced that four NXT superstars are there: NXT Champion Tommaso Ciampa, NXT North American Champion Johnny Gargano, Ricochet and Aleister Black. We don't know what they are doing there, but WWE posted these photos of them at the show. Let's see what Raw has in store as we continue on the road to WrestleMania with a stop at Fastlane on March 10.
Live from Lafayette, Louisiana, this is the Raw Deal for episode #1342 of Monday Night Raw. Follow me on Twitter @johnreport. If you want to support us at TJRWrestling, here's a Donate Link for our Paypal to contribute in some way to help us grow the site.
The show began with a graphic that said In Memory of Pedro Morales 1942 to 2019. Rest in peace, champ.
Let's Hear From Triple H
The show began with Triple H entering the ring for a promo in a suit. He said there's excitement in the air because they are on the road to WrestleMania (sign point). Triple H noted that last night, history was made by Sasha Banks and Bayley as they became Women's Tag Team Champions inside the Elimination Chamber. He mentioned Finn Balor beating Bobby Lashley and Lio Rush to become the new Intercontinental Champion. Hunter also mentioned Kofi Kingston leading to a "Kofi" chant with Hunter saying that he came this close to becoming WWE Champion. Triple H mentioned Becky Lynch showing up to go after Charlotte Flair and Ronda Rousey. Hunter said if she does that again in a corporate sense she'll get arrested and prosecuted, but personally he admitted it was pretty cool.
Hunter noted that it was announced on ESPN earlier today, the first inductees for the WWE Hall of Fame this year – Degeneration X. That means Triple H, Shawn Michaels, X-Pac, Road Dogg, Billy Gunn and Chyna. Read more about that here.
Hunter said if that isn't enough to prove to you that there is gasoline on the fire, he also runs WWE's third touring brand…NXT. Hunter said it his pleasure to introduce some people who will be making their debut tonight on Raw from NXT. They will all be in action tonight.
Triple H mentioned Ricochet first as highlights of Ricochet were shown while Michael Cole talked about how incredible of an athlete Ricochet is. In addition to Ricochet, we'll also see Aleister Black and highlights aired of Black in action. Johnny Gargano, the NXT North American Champion, was up next as highlights aired of him in action. The last man they mentioned was current NXT Champion Tommaso Ciampa. Hunter said that you will see the future tonight.
Analysis: It was just a typical hype job promo from Triple H trying to show some enthusiasm to get people excited about the product. He was heelish last week with Becky Lynch, but this week he acted like a face. Saying that the NXT guys will be there is a nice way to create some buzz although there are still a lot of fans that don't watch NXT. These guys are awesome, so I'm excited about it.
There were Tables on the stage with Hunter saying there's a Tables Match right now featuring Baron Corbin and his opponent Braun Strowman.
Strowman made his entrance first followed by Corbin. Even though Strowman was put through two tables on Sunday, he was not selling it all. Corbin picked up the steel steps and the show went to break.
(Commercial)
Tables Match: Braun Strowman vs. Baron Corbin
The match began after the break with the action spilling to the floor as Strowman whipped Corbin into the barricade. Corbin got back into with a forearm to the back while Strowman was going after a table. Corbin drove Strowman ribs first into the barricade and then a whip into the barricade. Strowman had some tape on his back to sell the table spot on Sunday. Strowman whipped Corbin into the barricade again. Back in the ring, Strowman had a table and Corbin stomped on the injured ribs. Corbin took Strowman's shirt off and kicked the taped ribs of Strowman repeatedly. Corbin stepped on the ribs of Strowman followed by Corbin shoving Strowman ribs first into the side of the ring apron. Corbin punched Strowman in the ribs again. Strowman came back with a suplex on the steel ramp. They went fighting up to the top of the stage where Strowman whipped Corbin into the screens. There were tables on the stage. Strowman cleared off the announce table. Strowman picked up Corbin going for a slam, but Corbin shoved Strowman into the table, which tipped over. It didn't break. They went to break with both guys down.
(Commercial)
The action continued with Corbin hitting a splash against the turnbuckle. There was a table set up against a turnbuckle. Strowman missed a turnbuckle charge when Corbin moved and Strowman hit the ring post. Strowman with a punch to the chest. Corbin did his slide out of the ring and go back in spot leading to a clothesline. Corbin grabbed a kendo stick and hit Strowman in the ribs. Strowman hit Corbin with the steel steps to block a Corbin attack. Strowman hit Corbin with the steps again. Strowman sent Corbin into the barricade again. Corbin did his slide out of the ring spot, Strowman caught him and Strowman gave Corbin a Running Powerslam through the table in the ring for the win after 14 minutes.
Winner: Braun Strowman
Analysis: ** It was a slow, plodding match from two guys that aren't that exciting to watch most of the time. Both men are better against smaller guys. When they are against big guys, it's tough to watch them get through it. Strowman getting the win was no surprise because he put over Corbin on Sunday. Typical WWE with 50/50 booking. Why did Corbin get help on Sunday and no help here? It's not like WWE will try to explain that or care to bring up that point.
The announcers shilled action still to come including Ciampa/Gargano vs. The Revival and Ronda Rousey vs. Ruby Riott.
Analysis: The best tag team match I've ever seen in person was that match at NXT Takeover Toronto in November 2016. Good stuff.
As Strowman left up the ramp, Paul Heyman showed up with a microphone in his hand. Strowman put his hand around Heyman's neck. Heyman said he couldn't breathe and Strowman let go of him. Strowman left.
There's some video about Brock Lesnar up next.
(Commercial)
Paul Heyman was in the ring talking about how he put together a video about the history of the Universal Champion Brock Lesnar, who he called the main event at WrestleMania.
There was a video about Brock Lesnar telling his story that was narrated by Heyman while images and clips were shown of Lesnar over the course of his career from his amateur wrestling days to becoming the WWE Champion in his first year on the main roster in 2002. Heyman claimed that Lesnar left because he had nothing left to prove, so he stepped into UFC and beat Randy Couture to become the UFC Heavyweight Champion. Heyman said that Lesnar slaughtered all the competition put in front of him, which ignores his UFC losses, but that's okay. Back to WWE, Lesnar did things like end The Undertaker's streak at WrestleMania 30 and the video said: "to be continued."
Analysis: The video was fine, but it's nothing new for anybody that has followed Lesnar's career for the past two decades.
Back to Heyman in the ring, he mentioned Lesnar conquered the undefeated streak at WrestleMania. Heyman said that you still boo that, but just like Seth Rollins, there's not a damn thing you can do about it. Heyman asked how many of us believe that Seth Rollins can emerge from WrestleMania as Universal Champion? That led to some cheers and "Burn It Down" chants. It was not loud, though.
Finn Balor made his entrance with the Intercontinental Championship around his waist. Balor got into the ring with Heyman.
Analysis: They love the intro to commercial break spot. It gets tiresome when it happens all the time. Heyman's promo was fine, but really not anything special.
(Commercial)
Finn Balor was in the ring in his ring gear saying it's been a while since he has held a title. Balor mentioned former IC Champions. Balor he said he's proud to be the Intercontinental Champion.
Lio Rush interrupted Balor and said that Lashley should still be the Intercontinental Champion. Lashley attacked Balor from behind.
Lashley and Rush pounded away on Balor against the turnbuckle. Lashley with a body slam on Balor and Rush went up top with a Frog Splash on Balor. Ricochet made the save. Decent pop, but this is not a good crowd. He took out Rush on the floor with a dive and hit a springboard dropkick on Lashley to send him out of the ring. They went to break with the setup looking like a predictable tag team match.
Analysis: I would have preferred Balor vs. Ricochet in an exciting match, but the tag match scenario is fine too.
(Commercial)
It's holla holla holla tag team match playa time on Raw where they say the match was made during the break.
Ricochet and Finn Balor vs. Bobby Lashley and Lio Rush
Rush started with Ricochet with Ricochet dominating that action with a dropkick that sent Rush into the turnbuckle. Lashley tagged in with a hard slam that sent Ricochet stomach first into the mat. Lashley with an armbar, Ricochet with a kick to the head and a somersault into a dropkick to send Lashley out of the ring. Ricochet did a cartwheel into a pose in the middle of the ring. Rush tagged in against Balor and then Rush quickly tagged out. Lashley kicked Balor in the ribs. Lashley with a suplex on Balor. Lashley hit a flatliner on Balor for a two count. Rush tagged back in, sunset flip attempt and Balor hit a dropkick to the face. Balor stomped on the chest of Rush repeatedly. Balor worked over Rush with several hard chops followed by a Slingblade. Balor with a dropkick into the turnbuckle. Lashley distracted Balor, so Rush kicked Balor's leg and Lashley whipped Balor into the barricade. Lashley jumped on the back of Balor for a two count. Balor tried to fight back, but Lashley stomped on him followed by a body slam for two.
(Commercial)
The match returned with the heels continuing to isolate Balor with Lashley grounding him with a chinlock. Lashley drove Balor into the turnbuckle. Rush tagged in, which led to Balor hitting an elbow to the chest. Rush prevented a tag and brought Balor back over to the heel corner while tagging in Lashley. Balor took down Lashley and hit a double foot stomp. Ricochet got the hot tag after 18 minutes against Rush. Ricochet with a neckbreaker on Rush followed by a springboard dropkick on Rush and a dropkick to Lashley. Ricochet with a corkscrew dive onto Rush on the floor. Ricochet did a dive to avoid Lashley and Balor hit a dropkick on Lashley on the floor. Ricochet with a springboard elbow on Rush. Ricochet up top and he hit an incredible 630 Splash on Rush for the pinfall win. It went 19 minutes.
Winners by pinfall: Finn Balor and Ricochet
Analysis: **3/4 It was a solid tag team match that ran a bit too long because the long beatdown of Balor went on for way too long. I think the finish was booked the right way with Ricochet looking like a big star by getting the win. The crowd wasn't that loud for the match, but they got into it a lot more as it was going on and then they popped big for the finish. It was a nice Raw debut for Ricochet, who hopefully gets to be on the main roster more even though this felt like just a temporary thing. The 630 Splash is one of the best finishers in WWE. As for the heel side, it's no surprise Rush was the pinned as the smaller guy to protect Lashley.
There was a shot of Natalya backstage congratulating Triple H for something, which was most likely about the Hall of Fame induction. Drew McIntyre showed up, Natalya left and McIntyre said he wanted Seth Rollins to prove what he can do. Dean Ambrose walked up to McIntyre, said he's not doing anything tonight and Ambrose slapped Drew. Hunter asked Drew if he still wanted Seth or if he wanted Ambrose. Drew said to change the damn match.
Analysis: Easy way to set up Drew vs. Dean. Rollins has been off the road from live events and resting a back injury for a few weeks anyway.
(Commercial)
The Lucha House Party made their entrance.
A replay aired of Vince McMahon from last week's Raw when he suspended Becky Lynch for 60 days and announced Ronda Rousey vs. Charlotte Flair for the Raw Women's Title at WrestleMania. They replayed the house show spot on Saturday with Flair fending off Lynch with a chair attack. That led to Becky Lynch, who is suspended in the storyline, to show up at Elimination Chamber and beat on Flair and Rousey with crutches. One of Lynch's crutch shots bloodied Rousey in the head, but that wasn't shown here.
Analysis: That took about five minutes to get through those clips that most of the audience has already seen. The Lucha House Party had to stand in the ring to watch it.
The Raw announce team of Michael Cole, Corey Graves and Renee Young were shown on camera. They said if Lynch shows up again they will be arrested.
Zack Ryder and Curt Hawkins vs. Lucha House Party (Gran Metalik and Lince Dorado) w/Kalisto
Ryder and Hawkins did a double team move on Metalik. Ryder was sent to the turnbuckle, Dorado tagged in and hit a hurricanrana on Ryder on the floor. Dorado and Metalik with double team kicks on Ryder for a two count. The crowd is predictably dead for this match. Ryder broke free to bring in Hawkins to no reaction. Hawkins with two dropkicks on the LHP guy sand a backslide on Dorado for two. Hawkins with an inside cradle on Dorado and a sitout slam got a two count with Metalik making the save. Ryder with a clothesline that sent Metalik on the floor. Dropkick by Dorado on Ryder. Hawkins with a jump kick on Ryder. Hawkins distracted by Metalik and Dorado with a hurricanrana into a pin on Hawkins for the win after three minutes.
Winners by pinfall: Lucha House Party
Analysis: *1/4 A quick match to continue the Hawkins losing streak gimmick. The crowd was dead for it and I don't blame them.
The Heavy Machinery team of Tucker and Otis were interviewed by Charly Caruso on the stage. Tucker said that they work hard and enjoy some red meat. Otis said "steaks and weights." Tucker said that he and Otis have a pact with Otis saying that he has his back. There was an interruption by Lacey Evans, who walked by them and walked down to the ring. She looks good. Just saying. After Evans did her walk, Heavy Machinery did their walk down to the ring and then walked back up the ramp like the Bushwhackers.
Analysis: This was bad. I get that WWE is trying to get over the Heavy Machinery team and the "steaks and weights" thing, but I don't think that promo helped anybody. Evans continuing to walk out to her theme song isn't really doing anything either. I know there's a rumor of her getting a big push. That's fine, I guess. Let's see her in the ring.
(Commercial)
The team of Johnny Gargano and Tommaso Ciampa (once known as #DIY) were shown backstage saying they are there to represent NXT. Bobby Roode and Chad Gable complained about them getting a shot at the Revival instead of them. Gargano said that they are there to take over. The Revival walked up with their Raw Tag Team Titles to talk trash. Gargano said that they had insane matches. Ciampa said they are there to make an impression at their expense and they wished them luck. The Revival said they don't need luck.
The Revival entered first. Tommaso Ciampa and Johnny Gargano made their entrances with each man carrying their titles to the ring.
The Revival (Dash Wilder and Scott Dawson) vs. Johnny Gargano and Tommaso Ciampa
This is not for The Revival's Raw Tag Team Titles.
They are all heels, but it should still be a great match. Wilder worked over Gargano to start the match, Dawson tagged in with chops, a running shoulder tackle and Gargano hit a headscissors to take Dawson out of the ring. Gargano with a kick on Wilder. Gargano hit a suicide dive to take out The Revival on the floor. Gargano superkick on Wilder and Ciampa whipped Wilder into the steel steps. Ciampa congratulated himself with some clapping.
(Commercial)
The match returned with a kick to the head of Dawson and a DDT on Wilder for a two count. Ciampa tagged in, kick to the head and a German Suplex on Dawson. Ciampa with two German Suplexes, a back body drop on Wilder out of the ring and another German Suplex on Dawson. Ciampa with a running knee to the face of Dawson for a two count. Wilder tagged in leading to an elbow smash followed by a Dawson German Suplex and Wilder covered for two. Ciampa and Dawson exchanged hard strikes. Ciampa avoided a Shatter Machine and Gargano with a superkick on Dawson. Ciampa sent Wilder into the turnbuckle with a hip toss. Gargano with a jumping DDT on Wilder for a two count. Dawson sent Ciampa into the barricade. Gargano with an inside cradle on Wilder. Gargano jumped off the apron, but Wilder stopped him with a knee. Wilder put Gargano on the shoulders leading to a Dawson bulldog off the top for two with Ciampa making the save. Ciampa and Wilder were sent out of the ring. Dawson put Gargano on the apron, Gargano with a kick, then a kick on Wilder and Gargano hit a diving Spear on Dawson for a two count. Ciampa and Gargano hit their #DIY double team move with a superkick and running knee combo for the pinfall win after 12 minutes.
Winners by pinfall: Johnny Gargano and Tommaso Ciampa
Analysis: ***1/2 That was a very good tag team match from two of the best teams in the last few years. The crowd wasn't into all of it because they have been poor all night, but they made some noise towards the end of it. It's a bit of a surprise that The Revival would lose clean in their first match since winning the titles last week. It should set up a future match, though, so it's a nice way to debut Gargano and Ciampa on Raw. The last couple of minutes were booked really well leading to a good finishing sequence.
The duo of Balor and Ricochet were interviewed by Charly Caruso. Balor said he had his night last night at Elimination, but tonight was all about Ricochet and he welcomed him to Raw. Ricochet said that you can envision your dreams, but he can guarantee you that when you live your dreams and fulfill your goals, look at him because he's on Raw. Ricochet said that you are just seeing the beginning and he'll show you why you're seeing the one and only Ricochet.
Analysis: It was a basic promo from Ricochet. I hope he continues being a part of Raw and on NXT as well.
Ronda Rousey and Ruby Riott were shown in separate parts of the arena getting ready.
Analysis: I don't think they need a rematch of a match that ended in under two minutes a day earlier, but here we are. Raw has time to fill, so WWE wants to put Ronda in a main event.
(Commercial)
There was a clip of Kevin Owens in a movie doing a cell phone promo. He said he's enjoying time with his family. He's a month away from returning. It looked like he was at a movie theater. Owens said he has never been more focused and never been hungrier. Owens' son gave him some popcorn and Owens wondered where his change was. Owens said that he had found what he was fighting for. Owens questioned his son about the change again.
Analysis: It's nice to see KO giving us updates. I'm sure his son Owen was thrilled to be a part of the show.
Let's Hear from Sasha Banks and Bayley
Bayley and Sasha Banks entered with the Women's Tag Team Titles. They were both in their ring gear. They posed by some fans with signs supporting them. They also greeted some fans around ringside. The fans chanted "you deserve it" at them.
Bayley thanked the fans for the support. Bayley said that if you didn't see all of their crying pictures, it was an emotional night for both of them. Bayley said that she can't believe they are there right now as the first ever (if you ignore 30 years ago) WWE Women's Tag Team Champions. Banks said it's not a dream anymore because it's here, we did this and you (the fans) did this. Banks said that we all did this. Banks said it's crazy to how far they have come from making history and doing it together. Bayley said that they went from hating eachother to loving eachother, they have felt every single emotion together. Banks said that she can't imagine doing this with anybody else other than Bayley because they were legit born to do this. Bayley said that it took them going to war with eachother that together they are changing the world. Bayley said that this is just the beginning, they are taking over the world and they will be champs for a very long time. Banks said that they plan on defending the titles against anybody past, present, future on Raw, Smackdown and even NXT. Bayley said that they recognize and respect what these titles mean to the entire women's evolution. Bayley said that there is no stronger connection than the Boss N Hug Connection and Banks said that "you can bank on that." Sasha's music played to end it, but there was an interruption.
Nia Jax and Tamina made their entrance. Yawn. Jax told them to stop. Jax said that nobody wants to see this nauseating love fest they have going on. Jax congratulated them for winning the titles. Jax said that this is the best Bayley will ever get while adding that everybody knows that Banks only cares about herself. Jax said that every time Banks wins a title, she loses it on her very first defense. Tamina said that last night, they got lucky, but tonight that luck is going to run out. Jax and Tamina went to the ring, Bayley and Banks kicked them out of the ring. There wasn't much to it. Bayley's song played to end it.
Analysis: It was a solid promo from Bayley and Banks with a predictable interruption. The dialogue in the promo was cool, but it gets so tiresome when they use the phrase "making history" so much. It gets repetitive. I have no interest in more Jax and Tamina matches since they are such a boring team, but it's not like there are that many teams in WWE. Banks and Bayley saying they'll defend on Raw, Smackdown and NXT shows that there will be some unique matches still to come.
The announcers talked about Degeneration X in the WWE Hall of Fame.
A video package aired about Degeneration X in the WWE Hall of Fame with clips of some of their greatest moments. It covered all the incarnations of the group starting in late 1997, then post WrestleMania in 1998 after Shawn Michaels' first retirement, then the group led by Triple H for a few years and it followed with highlights from the 2006 and 2009 reunions.
Tickets for WWE Hall of Fame are on sale Friday at noon. The WWE Hall of Fame ceremony is on Saturday, April 6.
McIntyre vs. Ambrose is next.
(Commercial)
Dean Ambrose made his entrance. He might be a face again after shaking Seth Rollins' hand last week and facing a heel like McIntyre this week. Drew McIntyre made his entrance.
Drew McIntyre vs. Dean Ambrose
Ambrose with punches and McIntyre hit the Glasgow kiss headbutt. Ambrose sent McIntyre to the apron, kick out of the ring and Ambrose hit a suicide dive. Back in the ring, Ambrose hit a neckbreaker. Ambrose missed a charge when McIntyre moved and McIntyre hit a Claymore Kick. McIntyre hit another Claymore Kick for the pinfall win after two minutes.
Winner by pinfall: Drew McIntyre
Analysis: * Easy win for McIntyre because Ambrose is leaving in a few months, so he's going to lose most of his matches. That's why I found it bizarre when Ambrose beat EC3 last week. I guess that was done to throw viewers off, but EC3 should have won.
The Brock Lesnar video narrated by Paul Heyman talking about Brock Lesnar conquering John Cena at SummerSlam 2014 for the WWE Title. Heyman ran down the list of names of guys that Lesnar has beaten in the last few years like Roman Reigns, Braun Strowman, Randy Orton, AJ Styles, Daniel Bryan, Finn Balor, Samoa Joe and Seth Rollins. Heyman noted how Rollins is going to get up and he'll be willing to lose it all just to win it once, which makes Rollins a dangerous opponent for Lesnar. Heyman said that Lesnar has to think about when he was a child on the farm and Lesnar is going to have to put Seth Rollins down. Heyman said that's not a prediction, it's not even a spoiler, it's the end of a story of a man named Seth Rollins.
Analysis: It was fine. Same stuff Heyman always says in his promos about Lesnar.
The graphic was shown reminding us that Brock Lesnar defends the Universal Title against Seth Rollins at WrestleMania in seven weeks.
Seth Rollins was shown backstage as Charly Caruso interviewed him. Rollins said that everything Heyman said about Lesnar is the truth. Rollins said that Heyman is wrong about Rollins having a death wish and said that Lesnar has to accept his fate because at WrestleMania, his reign of terror is done. Rollins said that as for his fate, whether he lives on his own two feet or carried out on a stretcher, Rollins said he promises he'll leave WrestleMania as the Universal Champion. The fans cheered. Ambrose walked up to Rollins. Ambrose asked where Rollins was, so Rollins asked if he lost his mind. Ambrose just said "eh" shrugged his shoulders and walked away.
Analysis: The Rollins promo was very good. It's also like stuff Reigns has said to the past about his matches with Lesnar. It seems like Ambrose is back in quirky face role, but Rollins isn't accepting him yet. I don't think it matters that much since Ambrose is only around for a few more months.
Guitar time, so Elias is next.
This week on Smackdown, Daniel Bryan's Fastlane opponent for the WWE Title is revealed. Also, Miz has an apology for Shane McMahon.
Analysis: I would prefer Daniel Bryan vs. Kofi Kingston for the WWE Title at WrestleMania, but they might do it at Fastlane if there's some other plan for Bryan at WrestleMania. I don't know right now. I know there are rumors of Bray Wyatt, John Cena and others too.
(Commercial)
There was a commercial for Fighting with my Family about Paige that is in theaters this Friday, Friday 22.
Elias was in the ring with the guitar ripping on Lafayette. He complained about constantly being interrupted while letting us know we are blessed about being in his presence. Elias mentioned Gargano, Ciampa, Black and Ricochet while saying that he makes magic. He said he had a song for himself while telling the crowd to shut their mouths.
Aleister Black made the interruption. It was cool to see his awesome entrance on the bigger Raw stage. It's one of my favorite theme songs in WWE too. Black said that if silence is what you seek, allow Black to help him because tonight, Elias will fade to black.
Analysis: Black is not known for his promos, but that was fine. The one-liner set up to say his "fade to black" line.
Elias vs. Aleister Black
Black sent Elias out of the ring, then Black did his moonsault into the ring and sat down in the ring as they went to break.
(Commercial)
The match returned with Elias in control with a clothesline. Elias slapped on a chinlock to ground Black. When Black got back to his feet, he took down Elias with forearms, a spin kick and a sliding knee. Black with a moonsault off the middle ropes for a two count. Black went for a jumping attack off the middle ropes, but Elias hit a jumping knee to the face for a two count. Black avoided an Elias move and Black hit the Black Mass spin kick for the pinfall win after about seven minutes.
Winner by pinfall: Aleister Black
Analysis: *1/4 Easy win for Black. There wasn't much to the match and Elias barely did anything to make it look like he was going to win. Cut back on the chinlocks and give us some more action, please. I think Black is a much better all-around performer than Elias, who has had no memorable matches in over a year on Raw while Black has many great matches in NXT.
The main event is Ronda Rousey vs. Ruby Riott.
(Commercial)
Next Monday on Raw is the 70th birthday celebration of Ric Flair.
Ruby Riott didn't even get a televised entrance. She was in the ring with her buddies Liv Morgan and Sarah Logan. Ronda Rousey made her entrance with the Raw Women's Championship to a decent pop. She seemed to be in a hurry for this main event that was starting at 10:48pmET.
Raw Women's Championship: Ronda Rousey vs. Ruby Riott (w/Liv Morgan and Sarah Logan)
Rousey with a hip toss takedown, Riott bailed to the floor and took her down with a STO trip. Riott kicked Rousey in the ribs. Rousey went for an armbar, Riott got out of it and they went to break two minutes into it.
(Commercial)
The match returned with Riott grounding Rousey by hooking her arm while a clip was shown of Logan hitting a cheap shot kick on Rousey during the break. Rousey threw Riott to the ropes, Riott to the floor and they went back into the ring with Riott hitting a spear. Rousey with a hip toss, Riott slap to the face and Rousey punched Riott. Rousey with three arm drag takedowns followed by a jumping elbow to the face. Rousey went for it again, but Riott sent Rousey face first into a turnbuckle. Riott to the middle rope with a jumping back splash on Rousey for two. Cole was yelling as if it was close, but the crowd barely reacted to that nearfall. Riott connected with her Riott Kick for a two count. No crowd reaction while the announcers thought that might be it. Riott with a kick, Rousey caught her and hit a gutwrench Powerbomb. Rousey pulled Riott to the turnbuckle where Logan and Morgan are, which was dumb by her and Riott managed to hit a second Riott Kick for a two count. Rousey went up top, Riott jumped off, Rousey moved and Ronda went for the armbar. Logan pulled Riott out of the ring. Rousey jumped off the top on Logan and Morgan and had a rough landing. You could hear Ronda ask Logan if she was alright. Rousey sent Riott into the turnbuckle. Rousey slapped on the armbar and Riott tapped out after 11 minutes.
Winner by submission: Ronda Rousey
Analysis: **3/4 Good effort and a competitive match, but the crowd was dead when it looked like Riott might win. Like I said in the review, the announcers really tried to make us believe that Riott could win when she got a couple of nearfalls. I just don't think anybody watching this believed it because we know Rousey is undefeated in singles matches, so we know Rousey will win here too. That hurts the match. I still liked the story with Riott in control for most of it and then Rousey came back for the typical armbar win.
After the match, Morgan into the ring and Rousey hit the Piper's Pit slam. Rousey slammed Logan as well. Rousey's music played to end the show with the announcers saying she is ready for WrestleMania.
Analysis: A weak ending to the show.
Three Stars of the Show
Johnny Gargano/Tommaso Ciampa
The Revival
Ricochet/Finn Balor
The Scoreboard
4.5 out of 10
Last week: 4
2019 Average: 5.5
Last 5 Weeks: 4, 4.5, 6, 5.5, 7.5
2019 High: 7.5 (January 14)
2019 Low: 4 (February 11)
Final Thoughts
I give this week's Raw gets a 4.5 out of 10.
It's the third straight Raw show that gets a score under 5 because I was bored by a lot of it. My favorite match was Gargano/Ciampa vs. The Revival because it was great action for the 12 minutes they were given. Most of the other matches were just average or worse. Never do Strowman vs. Corbin again, please. I have no idea if the NXT guys will be on Raw regularly or if this counts as an official call up. Nothing has been announced officially.
There were no matches announced for Fastlane. They did push Lesnar/Rollins for WrestleMania with a few segments, but it wasn't anything special.
The crowd was dead for most of the night. I think it's weird that WWE would go to a small town like Lafayette when they are this close to WrestleMania because normally they do the big cities to get better reactions.
The next WWE pay-per-view is Fastlane on March 10 in Cleveland. Here's what we know so far:
Nothing yet. Thanks for that, WWE.
—
You can contact me using any of the methods below. See ya next time for the Smackdown review. Go Toronto Raptors and Toronto Maple Leafs. Thanks for reading.
John Canton
Email: mrjohncanton@gmail.com
Twitter: @johnreport