Ring Of Honor 04/27/16 Review by Mitch Nickelson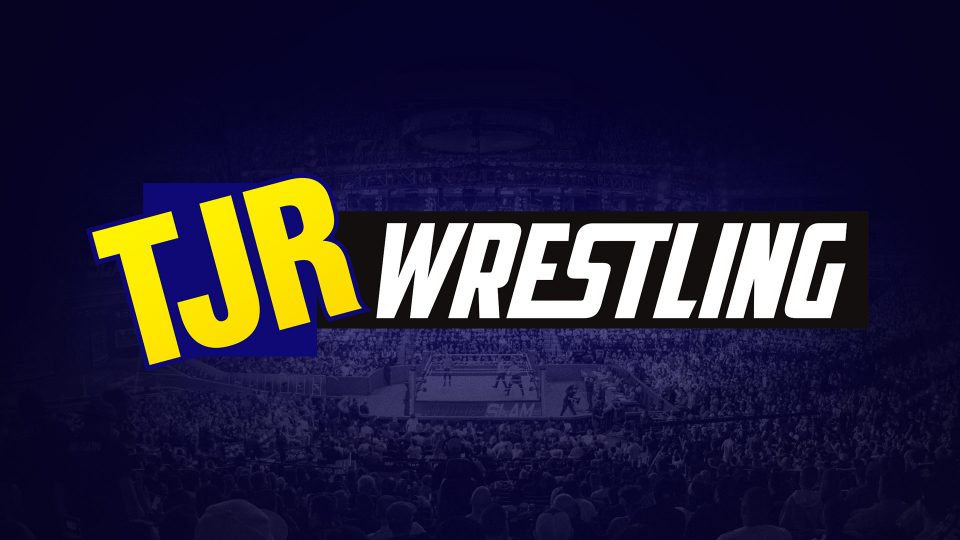 Thanks for checking out my ROH review. Up first, a brief introduction about me. If you've been following TJRWrestling for a couple of years then you might remember that I used to review WWE Main Event reviews regularly around here in 2014. In 2015, I briefly cut back some writing obligations when my youngest kid was born, including TJR. I've slowly gotten back into a heavier writing schedule and have been doing stuff on other sites, but failed to make my way back to this site until now. I've always been a fan of John Canton moreso than any other writers out there, so I'm honored to get the chance to come back and contribute again. Let's get to this week's show.
Like last week, Ring of Honor's weekly broadcast is a re-airing of many of the matches from the Honor Rising event from Japan in February. These matches are a mixture of ROH and New Japan talent, which is intriguing because both companies have great rosters.
There's going to be a joint PPV between the two companies again in May, which is probably why they're airing this event. All of these matches came from the first night of the February show in Tokyo. The first wrestler to walk out is the Ring of Honor World Champion…
Jay Lethal & Tetsuya Naito def. Kazuchika Okada & Yoshi Hashi
ROH Champion Lethal and then-IWGP Heavyweight Champion Okada started things out for this tag team match. They had some good back and forth but Naito acted like he didn't want to tag out before the first commercial break. Naito didn't get along well with Lethal – Mister Wrestling 3 said that he was Silas Young levels of miserable. Naito just doesn't care and that's why he's awesome.
Lethal took one of Okada's beautiful dropkicks later in this match and did a funny sell on it. He looked like he was out on his feet for a second before finally collapsing to the ground. Lethal tried to use the 'Japanese translation' of the Book of Truth, but ate a lariat by Yoshi Hashi instead. Naito would later hit Okada with the Book of Truth while Lethal hit his Lethal Injection on the man in the ring for the win.
Mitch's Rating: ***1/4
Naito and Lethal gave a tense celebration in the ring after the match was over. They shook hands and formed an allegiance between The House of Truth and Los Ingobernables.
Kushida def. Kazarian
This was a fine bout between two capable athletes but it didn't feel like it every really picked up. Still, there were some good moments including when Kushida performed a pretty sick top rope plancha to Kazarian on the outside. Kushida also nailed a pretty brutal flying divorce court off of the top rope. Kazarian ended up tapping out via the Hoverboard Lock.
Mitch's Rating: **1/2
Filler Stuff Around The Streets Of Tokyo
Mark Briscoe went around Japan with an ROH microphone, looking for Godzilla and stuff to eat. He also showed off his earthquake strategy, which looked pretty ineffective. This was an acceptable way to fill a few minutes.
Kenny Omega, Matt & Nick Jackson def. Kyle O'Reilly, Bobby Fish & Katsuyori Shibata
I'm a fan of The Young Bucks and Kenny Omega, so this was a fun main event. My favorite interactions were the one-on-one scuffles between Omega and Shibata. Shibata looked like a beast compared to his opponents – probably because he is.
There was an almost botch at the end when Kenny Omega tried to hit Kyle O'Reilly with his One-Winged Angel. Kyle slipped off of his shoulders prematurely and Kenny had to use some brute force to get him back up to do the move properly. It looked cool that he was strong enough to do so, so good for him for putting those hours in at the gym.
Mitch's Rating: ***1/4
Final Thoughts
There was quite a lot of talent across these three matches but I will admit that nothing felt like a show-stealing affair. There was plenty to enjoy but I've seen better out of all of these guys. Naito recently won the IWGP Heavyweight Championship and I've known little about him until recently. Seeing his attitude is highly entertaining and made the opening match my favorite of the hour.
Next week is supposed to feature tons of The Bullet Club, according to Kevin Kelly as the show was going off the year. I didn't catch which matches specifically were advertised, but I did happen to hear Cody Hall's name. If there are any big Cody Hall fans out there, don't miss next week's Ring of Honor.
If you'd like to see what other fun stuff I'm writing, check me out on Twitter @MitchNickelson. Thanks for reading.