The John Report: The WWE Raw Deal 11/27/17 Review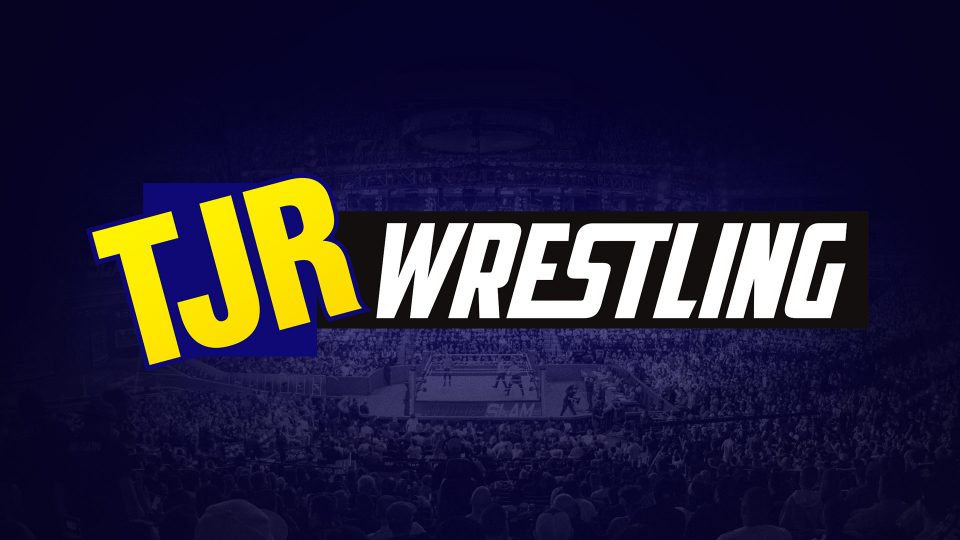 Live from Knoxville, Tennessee this is the Raw Deal for episode #1279. Follow me on Twitter @johnreport.
The opening video package focused on the battles between Kane and Braun Strowman over the last month. The video took about three minutes.
Roman Reigns, the Intercontinental Champion, made his entrance with Michael Cole yelling about "The Big Dog" like usual. Reigns is wearing one of his shirts rather than a Shield shirt. It was noted that the pic of him with the IC Title got more likes than anything on WWE's Instagram account with over 585,000 Likes. Highlights aired of Reigns winning the IC Title from The Miz last week.
Reigns paused in the ring for a mix of cheers and boos for him. Reigns said that last week was a big week for him. He said a lot of things happened as The Shield reunited, then they beat the breaks off them boys from Smackdown the New Day and then the next day on Monday Night Raw he got an opportunity as he stared at the IC Title. Reigns paused for a light "you deserve it" chant and he said it feels good to hear that. Reigns said he cashed in and he's the new IC Champion. Reigns cued up footage from last week.
A clip aired from after Raw was over last week, which WWE put on their Youtube channel and WWE.com last week. Miz was attacked by the Shield trio and they gave him a Triple Powerbomb through the announce table.
Reigns said we won't see The Miz for a while (he's filming a movie, but WWE won't say that on the show), but we will see a lot of that title. Reigns said that this title is prestigious and as long as he has it, the title is going to stay that way. Reigns said this is his yard, it's his title and if any of the boys want this, they have to step up and take it.
The Miz's music hit as Curtis Axel and Bo Dallas walked out in their suits. Axel still had on a neckbrace.
Dallas complained about Reigns disrespecting the most must-see IC Champion of all time. Axel said the only thing worse than the pain in his neck is the pain in his heart about what he sees. Axel said that thanks to Roman and their friends, they are not able to get revenge, but they know somebody that can.
Elias walked out with his guitar. Elias said he'll be performing later tonight. Elias said that he knows he can guide Axel and Dallas. Elias told Reigns that he's going to take that IC Title. Reigns said it sounds like Elias wants to walk with the Big Dog. Reigns said before they do it, look at Curtis Axel and said he hopes Elias can sing with a neckbrace on because after tonight, Elias may have to wear one. Reigns posed in the ring to end it.
Analysis: It was just an average opening segment to have Reigns celebrate his IC Title win. Elias answering the challenge for a match later doesn't excite me at all. Putting Dallas and Axel with Elias is okay because they need to do something while the Miz is gone for the next month or so.
Seth Rollins made his entrance as Reigns was near the stage. They did a fist bump and Rollins walked down to the ring for his match. Rollins takes on Cesaro with Cole saying that Sheamus is on his sabbatical in his homeland Ireland and Dean Ambrose is on his honeymoon, so it's Rollins vs. Cesaro in singles match.
Analysis: Ambrose got married to Renee Young a few months ago and they didn't get any time off, so good for them getting some honeymoon time. Ambrose is one of the most durable guys in WWE over the last five years.
(Commercial)
Later on Raw: Bayley, Sasha Banks and Mickie James vs. Paige, Sonya Deville and Mandy Rose.
Cesaro made his entrance by himself because Sheamus is off this week. Cesaro is one half of the Raw Tag Team Champions. A clip aired from last week's Raw with Ambrose beating Sheamus in a singles match. Cole mentioned Ambrose's honeymoon was in Hawaii.
Seth Rollins vs. Cesaro
Cesaro slapped on an armbar early on. Cesaro stomped away on Rollins. Cross body block by Rollins. Chops by Rollins, punch by Rollins, Cesaro went on the apron, got in a kick and a suplex by Cesaro that sent Rollins rib first onto the top rope. Rollins rolled out to the floor like the good wrestler he is, so the show can go to break.
(Commercial)
Back from break, Cesaro had Rollins in an abdominal stretch. When Rollins broke free, Cesaro kneed him in the ribs repeatedly. They battled on the top rope with Cesaro going for a gutwrench suplex, but Rollins blocked it with elbows and a cross body block attempt, but Cesaro caught him with a backbreaker. Great spot. Cesaro continued the offense with Rollins unable to hit a suplex, so Cesaro hit a back suplex for two. They battled for an abdominal stretch, Rollins broke free and hit the Blockbuster neckbreaker off the middle ropes. Rollins avoided an attack, leg drop to the back while Cesaro was on the apron and that sent Cesaro to the floor. Rollins nailed a suicide dive that sent Cesaro into the barricade. Both guys were on the floor, so they went to break again.
(Commercial)
Back from break, Rollins hit a Falcon Arrow slam for a two count. Cesaro sent Rollins into the ring post, the ref avoided it and Cesaro capitalized with an eye poke. Cesaro got a rollup for two. Nice spot there. Cesaro applied the swing briefly and then the Sharpshooter was applied, but Rollins got to the bottom rope to break the hold. Cesaro set up for the Neutralizer, Rollins got out of it and hit a standing side kick to the face for a two count. Cesaro with uppercuts, Rollins with a backslide. Cesaro went for a forearm off the ropes, Rollins with the superkick and Rollins nailed a knee to the face for the pinfall win after 19 minutes.
Winner by pinfall: Seth Rollins
Analysis: ***1/2 That was an awesome match. These guys are two of the best in-ring performers in the company, so I'm glad they got a lot of time because it's rare to see guys getting nearly 20 minutes for a singles match like that. They could have done a better job of setting up some of the nearfalls because I don't think the crowd bought some of Cesaro's nearfalls. It was obvious Rollins was going to win, so they should have done a few more spots making it look like Cesaro had a shot. Rollins didn't do everything he usually does in his babyface comebacks, but he did most of his usual routine. As for the result, it's the second straight week where one of the tag champs lost a singles match, which is typical WWE booking to set up a tag title match between these teams.
Rollins was interviewed in the ring by Charly Caruso, who asked if the members of The Shield are going in different directions. Rollins said no. Rollins said Ambrose is on his honeymoon, said he hasn't heard from him for a week and wondered if Renee used her credit card. Rollins talked about Reigns winning the IC Title, how Ambrose is back next week and Sheamus will be back from his weird Irish mohawk convention and Rollins said they will invoke their rematch clause for next week on Raw. Rollins said they'll win back their Raw Tag Team Titles.
Analysis: There will probably be a title change again because it would give all three Shield guys titles at the same time. I thought the last title change was unnecessary, but it did further the Raw vs. Smackdown story because of The New Day costing Rollins/Ambrose the titles.
There were highlights shown of Enzo Amore and the rest of the Zo Train beating up other cruiserweights on 205 Live last week.
Kurt Angle, the Raw GM, was in his office with Cedric Alexander, Rich Swann, Akira Tozawa and Mustafa Ali there asking for an opportunity. Angle said that Enzo holds the title, but he doesn't get to make the matches. Angle said this week it's a Fatal Four way match, then another Fatal Four match next week and then the winners will face off to get a Cruiserweight Title shot against Enzo Amore.
Samoa Joe was shown walking backstage because he's up next.
This week on Smackdown: AJ Styles vs. both Singh Brothers and Randy Orton vs. Kevin Owens.
(Commercial)
Titus O'Neil was in the ring for a match with his buddy Apollo Crews by his side. Samoa Joe made his entrance looking angry like usual. He looks like me dealing with a bad driver.
Samoa Joe vs. Titus O'Neil (w/Apollo Crews)
O'Neil was aggressive with punches, Joe blocked them and hit a headbutt. O'Neil came back with punches to the ribs. Joe shoved O'Neil into the corner and hit a leaping kick to the head. They hit eachother with open hand strikes. O'Neil worked on Joe with punches as well as a hard slap to the face. O'Neil nailed a boot to the face for a two count. O'Neil worked over Joe with punches, the ref pulled Joe back and Joe punched him in the face. Joe slapped on the Coquina Clutch and O'Neil tapped out. They got about four minutes.
Winner by submission: Samoa Joe
Analysis: *1/4 It felt like a fight with all the strikes they did. O'Neil being aggressive like that is what he needs to do all the time. No surprise that Joe got the win. I like that O'Neil got some offense in because that's better than normal for him.
Post match, Crews went into the ring to confront Joe. When Crews went for a leaping kick, Joe ducked and Joe slapped on the Coquina Clutch to take care of Crews as well.
Six woman tag is up next.
The duo of Luke Gallows and Karl Anderson were at the WWEShop table shilling WWE Merchandise for Cyber Monday.
(Commercial)
There was a spotlight moment featuring Alexa Bliss winning the Raw Women's Title from Bayley at Payback in April.
The announce team of Michael Cole, Corey Graves and Booker T set up the video of last week's women's match. That match was interrupted by a surprising attack from Paige, Mandy Rose and Sonya Deville, who attacked Sasha Banks, Bayley and Mickie James. Later in the show, they attacked Alexa Bliss as well.
Bliss joined the announce team on commentary for this next match.
Sasha Banks made her entrance. Mickie James' music played. She didn't make her entrance. Bayley's music played and she didn't make her entrance either.
Paige made her entrance with Mandy Rose and Sonya Deville with her.
Paige asked where Sasha's friends were. Paige said she knows where they are. A video aired of James writhing in pain holding her ankle. Bayley was shown in another part of the backstage area holding the back of her neck. Paige said she guess that makes this into a handicap match.
Paige said for this past week, she has been hounded on social media, the supermarket and the airports for people asking her to explain her actions. Paige said that a year ago she was THE woman and she was the one that single-handedly erased the word diva from the WWE dictionary. Paige said she was the matriarch of the division. Paige said she was just showing us who she is and now she's back. Alexa Bliss walked away during Paige's promo.
The trio of Paige, Deville and Rose went to ringside. Paige said they were called Absolution. Mandy said before there was The Boss, the Four Horsewomen, a Goddess or an Empress, there was Paige. Mandy said that they didn't forget. Deville said that every woman has pushed the competition, they have pushed the envelope and they have raised the game, but the fact is that nobody, nothing would have been elevated if it wasn't for Paige. Deville said that why they pledged their allegiance to Paige. Deville said Absolution will bring a different kind of action to the women's revolution. Paige asked if Banks was going to be with them or against them.
Banks nailed Paige with a forearm to knock her off the apron. Rose and Deville attacked Banks, who tried to fight back, but she was unsuccessful. Paige stomped on Banks and yelled that this is her house. Deville nailed a jumping kick to the head of Banks. Rose nailed Banks with a double underhook into a face first slam. Paige hit her Rampaige DDT. Paige posed with Rose and Deville over Banks.
Analysis: Good angle to get more heat on the heel trio called Absolution. I'm glad they were given a name because often times these groups have no names for a while and people wonder what they will be called, so thanks WWE for the Absolution name. It's also smart to build to the six woman tag match next week or down the road.
Still to come: Reigns vs. Elias for the IC Title.
Bray Wyatt was shown backstage with his lamp, he said "I'm here" and blew out the light.
(Commercial)
Bray Wyatt made his entrance. Good reaction for him.
Bray said that he never had holidays and never cared. Wyatt said that you cared just like they want you too. Wyatt said that your entire world exists inside of a cardboard, they tell you what to do, who to love and who to be. Wyatt thinks that is pathetic as he said that we were all pathetic. Wyatt said that he tried to show us the way, but we never listened to him, so now the ignorance fuels him and the suffering brings him joy. Wyatt claimed that now his eyes are wide open, he can finally see us for who we truly are and none of us are alive – we're all dead. Wyatt: "You're all dead!" He said it repeatedly and laughed maniacally.
Analysis: It's been a while since Wyatt has been featured due to his illness that put him on the shelf for a few weeks and then not having a storyline. I hope this reboot of his character works for him, but his promo was the usual lame stuff he always says.
Matt Hardy made his entrance as Wyatt's opponent. They went to a break as Matt entered the ring.
(Commercial)
Bray Wyatt vs. Matt Hardy
The announcers tried to put over Matt Hardy going through changes, which could mean his "Broken" Matt character could be coming to WWE soon. The match started during the break. Wyatt nailed a running cross body block to take down Hardy. Running splash in the corner by Wyatt. Running senton splash by Wyatt missed because Hardy moved. Wyatt missed a corner attack, Matt hit corner clotheslines and a bulldog out of the corner. Hardy with the Side Effect for a two count. Wyatt shoved Hardy into the corner, hair whip by Hardy and Hardy went up top. Hardy went for a moonsault off the top, Wyatt moved out of the way and Hardy went crashing to the mat. Wyatt did his upside-down pose. Wyatt picked up Hardy and hit the Sister Abigail neckbreaker for the pinfall win after about three minutes.
Winner by pinfall: Bray Wyatt
Analysis: *1/2 Easy win for Wyatt. The crowd wasn't reacting to this match very much even when Matt tried to urge them on. Wyatt getting the win gives him some momentum after being off TV for a bit.
Post match, Wyatt uttered his "Follow the Buzzards" catchphrase and he left.
Hardy was shown in the ring sitting up against the turnbuckle. Fans chanted "Hardy" for him. Hardy yelled: "Delete!" He said "Delete" a few more times and the crowd chanted it along with him. Cole wondered if we were witnessing a Matt Hardy breakdown. Hardy's music played as they cut away.
Analysis: That's more confirmation that the "Broken" Matt character is coming to WWE with the "Delete" chants. I'm intrigued by how it's going to work out because his Broken gimmick was silly at first in TNA, but once it got going it was unique and one of the most interesting characters out there. I'm excited about it.
Reigns vs. Elias for IC Title coming up later.
(Commercial)
The announcers talked about the issues between Kane and Braun Strowman. They showed a clip of Kane attacking Strowman last week on Raw with Kane using a chair to the throat of Strowman to weaken the Monster Among Men.
Jason Jordan was in the office with his "dad" GM Kurt Angle. Jordan said everybody keeps questioning his injury and people thinking he was looking for an escape against Strowman. Jordan said he's fine. Jordan said he wants to take on Kane to silence the doubters. Angle told Jordan he's got the match with Kane. The fans cheered because Kane is running for the mayor of Knox County where Raw is.
Fatal 4-Way: Akira Tozawa vs. Ariya Daivari vs. Rich Swann vs. Noam Dar
The heels Daivari and Dar worked together early as they hit chops on Tozawa. The faces fought back by sending the heels out of the ring. Fast sequence by Swann and Tozawa with each guy getting multiple pinfall attempts. Enzo Amore was watching on a TV backstage. Tozawa was taken out of the ring and Swann hit a somersault dive onto the floor to take out all three guys. Swann's knee nailed Tozawa right in the head. That looked painful. Swann nailed Dar with a dropkick in the ring. Swann went for an attack on Dar and Daivari hit a spinebuster on Swann. Dar and Daivari worked over Tozawa with a hard whip into the turnbuckle. Daivari and Dar hit a double team suplex on Swann on the floor as the show went to break.
(Commercial)
Back from break, Tozawa was in control as he took down Dar and Daivari. Nice seated senton from him. Tozawa was on the top, Dar and Daivari went after him, so Swann went over with a powerbomb on the two guys in a Tower of Doom spot. Swann got a two count. I note all the time that WWE loves the Tower of Doom spot out of the corner in multi-person matches and there it was again. That woke the crowd up a bit, but they have been dead for this match. Swann on the top rope, Dar knocked him off. Dar was sent out of the ring by boot from Tozawa, so Tozawa hit a suicide dive on him. Daivari with a Frog Splash off the top onto Swann for a two count. Shining Wizard running knee by Tozawa on Daivari. Tozawa nailed his senton splash on Daivari, but Dar was there to send Tozawa into the ring post. Dar dumped Swann out of the ring. Dar with a rollup on Tozawa got a two count. Running dropkick by Dar on Tozawa and Swann pulled Tozawa out of the ring. Swann hit a kick to the head of Dar. Swann went up top and hit the Phoenix Splash on Dar for the pinfall win after 13 minutes.
Winner by pinfall: Rich Swann
Analysis: **3/4 Solid match with plenty of action. They were given plenty of time too, but the crowd wasn't into the match that much. There was a decent story with Dar and Daivari working together as heel allies for the most part. The last few minutes were really well done with several nearfalls and fast paced action. It was nice to see Swann with a big win like that because he's an exciting wrestler that's fun to watch.
With the win, Swann faces the winner of next week's Fatal 4-Way in two weeks.
Elias was shown walking backstage because he's up next.
(Commercial)
Elias was in the ring performing his latest song and he said he dedicated this song to The Miz. The song started off about how since Miz has been gone, the Miztourage hasn't slept and he sang about the "Miztourage blues." Elias spoke about how normally he's a one man show, but he wanted to do something different as he welcomed in Miztourage members Bo Dallas and Curtis Axel. They each mimicked playing the harmonica and it was obviously fake music. Elias said they were great. Most of the fans chanted "we want Roman" while some others chanted "Roman sucks." Elias said nobody wants Roman more than him. Reigns' music finally started.
Analysis: This was putting me to sleep and I'm not even tired. This show is too long. I didn't time that "performance" from Elias, but it was too much time wasting. Perhaps that was on purpose to build Roman's entrance. It was just incredibly boring. At least Axel "selling" the harmonica playing was fun.
Roman Reigns, the Intercontinental Champion, made his entrance. Mostly cheers for Reigns although some boos like usual. Reigns carried the title over his shoulder. They stood in the ring for intros from ring announcer Jojo and the show went to break.
(Commercial)
The match started after the break. It is for the "Guys With Bears And Long Hair" Championship…or the Intercontinental Championship. Take your pick.
Intercontinental Championship: Roman Reigns vs. Elias (w/Bo Dallas & Curtis Axel)
Elias took control with a knee to the ribs as the announcers talked about the importance of this match for Elias. Reigns was sent shoulder first into the ring post leading to a two count for Elias. When Reigns fought out of a chinlock, Elias nailed a running lefty clothesline to take him down. Another chinlock by Elias. The announcers tried to put over the chinlock as a devastating move wearing Reigns down. It's pretty lame. Reigns got back to his feet with a clothesline. Dallas was on the apron, Reigns knocked him off with a punch and Axel distracted Reigns, so Elias hit a running knee for a two count. The announcers yelled about how Elias nearly won while the crowd was dead silent for it.
(Commercial)
Back from break, Reigns sent Elias out of the ring and Reigns hit the Drive By dropkick on the apron. Dallas went after Reigns, so Reigns decked him with a Superman Punch. Reigns also nailed Axel with a Spear. Elias capitalized by sending Reigns into the ring post and into the barricade. Back in the ring, Elias hit a top rope elbow for a two count. They did a spot with Elias putting Reigns on his shoulders and hitting a sitout Powerbomb for two. Elias nailed an elbow to the jaw. Reigns came back with a Superman Punch for a two count. People were shocked by that even though he doesn't win with that move. Booker was pushing Elias hard saying he was gold ever since he's been on Raw. Reigns set up for a Spear, Elias got a knee up, so Reigns ran the ropes and hit a Spear for the pinfall win after about 15 minutes.
Winner by pinfall: Roman Reigns
Analysis: **1/4 It was a long match with a predictable outcome. They got time and did a solid job, but some parts bored me with the long chinlock by Elias and just the general slow pacing. This was done to try to show that Elias is an improving performer. He did alright, but I'm not that impressed yet. He's just very basic at everything he does and I've yet to see him in a match where his performance really stood out. Reigns giving him a lot of offense helps. You could tell the announcers were given the directive to try to put over Elias in a big way. The problem is the crowd doesn't see Elias as a big deal even if WWE wants us to.
The replays aired of Reigns winning the match while the announcers continued to push the idea that Elias nearly won.
When Reigns got to the ramp, Samoa Joe showed up and slapped on the Coquina Clutch. Reigns sold it like he passed out from it. Referees showed up to try to keep Joe off Reigns. When it looked like Joe was being held back, Joe went after him with more punches. Eventually, Finlay pulled Joe away and that ended the segment.
Analysis: The two Samoans whose names are really Joe look like they will bring back the rivalry they had earlier in the year. I'm fine with that.
Kane vs. Jordan still to come.
Analysis: That's not a strong main event match to keep fans interested.
(Commercial)
Replays aired of Samoa Joe attacking Roman Reigns.
Asuka made her entrance to a nice ovation. Dana Brooke made her entrance to lose a match to her. There was a pre-match promo from Brooke talking about Asuka being a slow starter.
Asuka vs. Dana Brooke
The bell rang, Brooke charged at her and Asuka slapped on an armbar submission. Brooke tapped out, so the match was over in about four seconds.
Winner by submission: Asuka
Analysis: Next. That's all I got.
Post match, Paige's music hit as Paige appeared with Mandy Rose and Sonya Deville aka Absolution. They walked down to the ring. Paige, Rose and Deville all stood outside the ring stare at Asuka. They didn't attack. Absolution backed away while Asuka left the ring and avoided an attack.
Analysis: Good tease for something in the future. Perhaps Paige and friends fear Asuka or they only want to attack when she's vulnerable.
Jason Jordan was shown walking backstage.
(Commercial)
Next week on Raw: Sheamus/Cesaro vs. Rollins/Ambrose for the Raw Tag Team Championships. I think there will be a title change there with Rollins/Ambrose winning back their titles.
Jason Jordan entered the ring for his match. Replays aired of last week.
Jordan did a promo saying there's been a lot of speculation about his injured knee and how severe it really is. Jordan pointed out there has been doubters that think he's only using this as an excuse to get out of his match with Braun Strowman. Jordan said this couldn't be any further from the truth. Jordan said he's a professional athlete that knows when he can keep going, but last week he felt a pop in his knee against Braun Strowman. Jordan claimed that thanks to WWE's medical staff, he feels like his knee is at 100% and he'll do what Braun Strowman couldn't do, which is shut down the Big Red Machine.
Analysis: The knee injury thing is a nice way to set up this slow heel turn for Jordan.
Kane was cheered for his entrance because, as I mentioned earlier, he's running for mayor in Knox County. The announcers don't mention it, but the fans are aware of it.
Jason Jordan vs. Kane
It sounded like some fans were chanting "Let's go mayor" for Kane, but it didn't pick up. Jordan picked up Kane and drove him into the corner. Running shoulder attack by Jordan in the corner. Kane blocked a suplex with a punch. Kane tossed Jordan over the top to the floor. When Jordan landed on the floor, he screamed in pain, grabbed his left knee and did over the top selling. The ref counted Jordan out, so Kane won by countout. It was two minutes.
Winner by countout: Kane
Analysis: 1/2* Match of the year! Or not. Once again, the knee injury of Jordan continues to be a big story and will be used for his heel turn in the weeks ahead.
Post match, Jordan rolled into the ring and Kane nailed him with a boot to the face. Kane tossed Jordan over the top to the floor again with Jordan landing hard on his left knee again. Kane nailed Jordan with a clothesline on the floor. They went back in the ring with Kane hitting Jordan with a shoulder to the knee and he slammed the knee into the mat. Finn Balor's music hit and he made his way down to the ring.
Analysis: The father of Jordan is the GM of the show Kurt Angle, yet Kane beat up Jordan for a few minutes after a loss without anybody trying to help an injured Jordan. Good parenting by Angle.
Balor made his entrance as the show went to break.
(Commercial)
Back from break, it was announced that Kurt Angle sanctioned this match. Of course.
Kane vs. Finn Balor
Kane dominated early with a Chokeslam attempt, but Balor got out of it. Kane hit a corner clothesline followed by a sidewalk slam. Kane slapped on a chinlock. Balor got in two kicks to the face followed a leaping kick to the head and a dropkick that sent Kane to the floor. Balor nailed a diving attack over the top onto Kane on the floor. Balor nailed a running dropkick that sent Kane into the barricade. Kane grabbed a chair and hit Balor in the ribs with it to lose the match by disqualification after three minutes.
Winner by disqualification: Finn Balor
Analysis: 1/2* Kane didn't care about the win and Balor looked like a loser again. It's so stupid how they book Balor consistently, but welcome to 2017 WWE where the faces look like idiots way too often and they don't seem to care.
Kane beat on Balor with the chair outside the ring. Kane hit him in the ribs in a few times. They went in the ring with Kane hitting Balor in the back two times in a row. Kane hit Balor in the back with the chair a third time. Kane put Balor's head inside of a steel chair while Cole said somebody should help Balor and here comes Braun Strowman.
Strowman walked down to the ring grabbing at his throat after last week. Strowman went into the ring and Kane hit Strowman in the back with the chair. It had no effect on Strowman. Strowman beat on Kane with headbutts in the corner followed by a running splash against the turnbuckle. Running body attack by Strowman sent Kane out of the ring.
The action spilled to the floor as Strowman picked up the top half of the ring steps and hit Kane in the face with them. Strowman put the bottom part of the steel steps into the ring. Strowman sent Kane into the steel steps and it looked so bad with Kane's head not going near the steps, but his hand made the noise. I know that's what they are supposed to do, but it looked bad.
Strowman rolled Kane back in the ring. Strowman nailed Kane in the back with the steel chair. Strowman picked up Kane and gave him a Powerslam onto the steel steps. Fans chanted "one more time" but that was it. Strowman wedged the chair under Kane's throat and jammed it into the steel steps similar to what Kane did to Strowman last week. Strowman did the chair spot to the throat of Kane again.
Kane left the ring, climbed over the barricade into the crowd and walked away. Strowman's music played as the show ended that way. Strowman stared into the hard cam doing his pose and Kane limped away.
Analysis: What a boring ending to the show. The attack by Strowman was fine, but it didn't feel like a major thing or a main event angle. Watching Kane walk away for two minutes wasn't exciting either.
I appreciate WWE's attempts to make this Strowman/Kane rivalry feel personal with these attacks they've been doing, but we all know it's going to end with Strowman winning multiple matches because there's no reason for nearly 50-year-old Kane to beat him. It just doesn't excite me at all. I like "Stone Cold" Braun Strowman as a face, but this feud bores me.
Three Stars of the Show
Seth Rollins
Cesaro
Roman Reigns
The Scoreboard
4.5 out of 10
Last week: 6.5
2017 Average: 5.81
Average since brand split starting July 25/16: 5.84 (Smackdown is 6.64)
Last 5 Weeks: 6.5, 5.5, 7, 4.5, 5.5
2017 High: 8 (April 3)
2017 Low: 4 (Jan. 9, Feb. 27 & June 12)
Final Thoughts
I give it a 4.5 out of 10.
It was a boring, below average show with some solid in-ring action if you forget the last hour. If it wasn't for Rollins vs. Cesaro, it might have been the worst Raw of the year.
It felt like WWE booked a show for two hours, then realized they had to stretch it for three hours and added in a bunch of boring filler to try to make it more interesting. Since Raw talent isn't on a PPV until the Royal Rumble in two months, there is no rush to advance storylines. Sometimes that's a good thing, but in the case of this week's Raw it felt like this was just a placeholder show to kill time. Maybe I'm being harsh, but this was not a very entertaining show to me.
As we head into December, don't expect great shows. They tend to coast this time of year. January is usually better.
—
That's all for this week. See ya next time for the Smackdown review.
Go Los Angeles Rams, Toronto Raptors and Toronto Maple Leafs. All three are very good teams. Feels weird! I'm enjoying it.
You can contact me using any of the methods below. Thanks for reading.
John Canton
Email: mrjohncanton@gmail.com
Twitter: @johnreport