The John Report: The WWE Raw Deal 04/10/17 Review ("Superstar Shake-Up")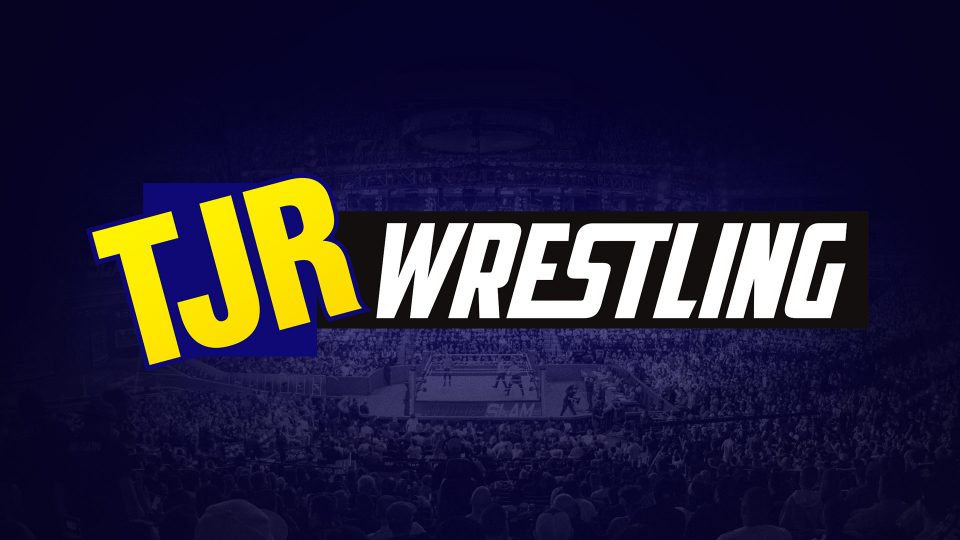 It's WWE Superstar Shake-up night as people from Raw and Smackdown are going to be switching brands during Raw and Smackdown this week. How many? Who? Let's find out together.
Prior to Raw starting, it was announced at 4:42pmET that Apollo Crews is going to Raw from Smackdown Live. I'm not sure why they couldn't wait until Raw started, but that's WWE. You just don't know what they are going to do sometimes.
Analysis: I like Crews as a performer. However, his main roster run has amounted to nothing so far. All he really does is smile a lot without much else to his act. He's got a lot of potential, but at some point they have to start using him better. He may get a mild push on Raw as a fresh start. Other than that, I don't see him making a big impression any time soon.
Live from Uniondale (Long Island), New York this is the Raw Deal for episode #1244. Follow me on Twitter @johnreport. Thanks Melo Man for the banner up top.
If there are other moves prior to Raw then I'll update this. I'll be back here shortly after 8pmET for the live Raw review as well.
The Raw intro video aired.
The pyro went off and it was a packed house.
The announce team of Michael Cole, Corey Graves and Byron Saxton welcomed us to the show. They noted that even announcers can change shows during the Superstar Shake-up. The story is that Raw GM Kurt Angle and Smackdown GM Daniel Bryan were negotiating trades all day.
John Cena's music hit, Cole was excited and instead it was The Miz dressed as John and Maryse dressed as Nikki Bella. This means that The Miz and Maryse are a part of Raw.
Miz started off saying "The Champ is Here!" He noted that nobody may chant "Cena Sucks," which led to the crowd chanting that right on cue. He said that last time he saw us, he said they were going to Hollywood and Nikki/Maryse said that Hollywood didn't want them. Miz said Hollywood told them they are not good actors and are robotic.
Dean Ambrose, the Intercontinental Champion, made his entrance. He went into the ring. He hugged "John and Nikki" in the ring. Ambrose asked him to let him finish. Ambrose congratulated them for beating Miz and Maryse at WrestleMania because they are the worst. Ambrose continued to praise Cena while insulting The Miz. It led to Miz saying that she is not Nikki Bella, she is Maryse and he is The Miz, not John Cena. Ambrose: "Oh in that case…" and Ambrose hit Miz with Dirty Deeds. Miz rolled to the floor while Ambrose's music played to end the segment.
Analysis: Fun opening segment featuring three former Smackdown stars that are now on Raw. It would be nice if WWE actually explained the trades, but so far nothing of the sort. It's all pretty random at this point. Miz was awesome on Smackdown and will bring a boost to Raw for sure. Ambrose has fizzled out a bit, but he's still a good performer. Decent opening segment to pop the crowd.
Later on Raw: Roman Reigns is there. Also, The Revival takes on The New Day.
(Commercial)
Kurt Angle, the Raw GM, was in his office. Sami Zayn showed up asking if he's still going to be on Raw. Angle told Zayn there was some interest from Smackdown Live. The Miz and Maryse showed up to whine about what happened. Sami and Miz argued a bit, so Angle put Sami and Miz in a singles match.
Analysis: Easy way to set up a fresh matchup for later.
The New Day duo of Xavier Woods and Big E entered. Big E has a Kofi blowup doll since Kofi is out of action after ankle surgery. Big E noted that it's not actually Woods with them while Woods said that Kofi's spirit lives with them through the blowup doll. Woods called out The Revival for the match with Big E leading the "New Day Rocks" chants.
Scott Dawson was wearing a shirt mocking the New Day Pops cycle and Dash Wilder had a "We Broke Kofi's Ankle" shirt. I assume that those shirts aren't available on WWEShop.
The New Day – Big E & Xavier Woods vs. The Revival – Dash Wilder & Scott Dawson
Woods and Big E worked together well on Dash early in the match. Dash yanked down Woods by the hair, tagged in Dawson and they did a double team slam leading to a commercial two minutes into it.
(Commercial)
Back from break, Dawson hit a back suplex on Woods to keep him from tagging out. There were several teases of tags by Woods, but he couldn't make it. Woods nailed Dawson with a punch that knocked both of them down. Big E got the hot tag with three belly to belly suplexes on Dash, which is what Big E always does after a hot tag. Running splash by Big E on Dash. Big E dumped Dawson out to the floor, but Dawson came back by draping E's neck on the top rope leading to Dash grabbing the tights for a two count. Woods got the tag, Big E belly to belly suplex on Dawson. Woods jumped off the top with a elbow drop across the ring, but it didn't connect that well. It led to a two count as Dawson kicked out. Dash tagged in, Woods hit him with a forearm and the heels went after Big E. They sent Big E out of the ring. Woods jumped off the turnbuckle and the heels hit the Shatter Machine for the win after nine minutes.
Winners by pinfall: The Revival
Analysis: **3/4 Good match to put over Raw's newest tag team. The Revival are arguably the best team in all of WWE and they have proven it in their first two weeks. It's encouraging to see Dash and Dawson booked to win clean like that. They are crafty heels that always have good matches. Huge asset to Raw. I think New Day going to Smackdown is very likely especially after losing to The Revival for two straight weeks.
Later on Raw we'll find out the "Fate of Seth Rollins."
(Commercial)
Neville, the Cruiserweight Champion, was shown backstage as Charly Caruso showed up for an interview. Neville said that he's already proven that Austin Aries is not at the Neville level…so TJ Perkins showed up to tell him to be careful about what he says. Neville said he knew that Perkins would never get a chance at his title. Neville spoke about how Perkins was the inaugural champion and now his career is a joke. Neville told him the only person that respects Perkins is him. Aries showed up with a banana. Aries told Perkins that Neville is lying through his teeth. Neville said that as far as championship opportunities go, there's only one man that can provide those. Neville left. Aries wondered if Perkins was believing it. Perkins just left without saying anything.
Analysis: There's been a slow build to Perkins turning heel. I like the way Neville presented his point of view with Perkins seeming like he was interested in what he had to say. Meanwhile, Aries tried to discredit Neville. Story development for a cruiserweight not in a title picture is a good thing.
Curt Hawkins was in the ring to tell us to face the facts because Hawkins is back on Raw. He called out the welcoming committee. Big Show's music hit.
Big Show slowly walked down to the ring. When he got in the ring, he stared at Hawkins and Show knocked him out with a KO Punch as Hawkins tried to attack. Show left while Cole wondered if Show was moving to Smackdown.
Analysis: It was just a quick segment to remind us that Hawkins is a loser that is now on Raw.
Later on Raw: Roman Reigns is there to talk about stuff.
(Commercial)
Neville joined the commentary team for the next match.
It's official for Payback on April 30: Neville vs. Austin Aries for the Cruiserweight Title. It's a rematch from WrestleMania.
Austin Aries vs. TJ Perkins
They did some mat wrestling early on with Perkins getting the advantage, which drew boos from the crowd. Aries did a head stand to get out of a move followed by a low dropkick. Aries posed on the turnbuckle. Aries hit a senton splash, snap mare and a flying elbow off the middle turnbuckle to the back of the head of Perkins for a two count. Aries avoided the pendulum dropkick and hit a neckbreaker using the ropes. Aries up top with a punch to the head of Perkins on the floor. Aries stood outside the ring as Neville made his way down to ringside. Aries stared at him. When Aries went back into the ring, Perkins rolled up Aries with a small package and got the win after five minutes.
Winner by pinfall: TJ Perkins
Analysis: ** It was fine for the time given, but still on the short side, which has become a regular thing on Raw of late. It was a distraction pinfall win for Perkins, so it doesn't hurt Aries much at all.
After the match, Perkins attacked Aries from behind with a forearm to the back. Perkins picked up Aries and hit the Detonation Kick. Neville was happy with Perkins' actions.
Analysis: It could be a new alliance between Neville and Perkins or it was just Neville motivating Perkins to fully turn heel. The crowd turned on Perkins a while ago while he had shown some heel tendencies, so turning him heel was the right move. Good job by him.
Seth Rollins was shown walking backstage. He greeted Enzo & Cass, who were just hanging out back there. Rollins is up next.
(Commercial)
Seth Rollins Talks About His Future
Seth Rollins made his entrance in his ring gear at the top of hour two. Some excited fans in the crowd were shown doing some Rollins mannerisms.
Rollins said it felt good to be out there with them. Rollins admitted that before WrestleMania he didn't think about what things would be like after WrestleMania. He said that his knee was swollen and he was physically messed up. Rollins said that he knew he was at peace at WrestleMania, but more importantly "I did it" and then he said "we did it" to get the support of the crowd. Rollins said that they slayed the King of Kings aka Triple H.
Rollins thanked the fans for giving him a second chance and having his back. Rollins talked about how he is just getting started here on Raw. He spoke about scores to settle with names like Samoa Joe and finally getting his hands on the WWE Universal Champion. He noted that based on something that happened at WrestleMania, he may not get those opportunities. A clip aired from WrestleMania when Rollins hit a superkick on Triple H, who bumped into Stephanie on the apron and she took a bump through a table at ringside. Fans chanted "Thank You Steph" for that.
Rollins noted that he's probably not going to be named the Employee of the Month. He said that eventually Stephanie is going to get healthy, get back to work (the crowd booed) and she's going to have to see this face, which will remind her of her husband's defeat at WrestleMania. Rollins said that if he's not already public enemy number one, he might shoot to the top of the list. He noted that the easy way out is to go to Smackdown Live. Rollins spoke about how he took the easy way out before (heel turn in 2014), but he will not do it again because that's not the kind of man he is. Rollins said he's not leaving Raw without a fight.
The great Kurt Angle, Raw's GM, made his entrance to huge ovation from the crowd as well as the familiar "You Suck" chants.
Angle went into the ring. Fans chanted "Angle" for him. Angle said that Stephanie made it clear that she wanted him gone, but Angle told Rollins he saw something in him that he had never seen before. Angle put over Rollins saying that while Angle won a gold medal with a broken freakin' neck, Rollins won with one leg at WrestleMania. Angle noted that Stephanie has her own opinion, but as long as Angle is GM, Rollins has a home on Raw.
Angle left the ring. Samoa Joe showed up for a cheap attack. Angle got back in the ring to try to break it up. Rollins brawled with Joe. Rollins hit a kick to the head and a standing side kick that knocked Joe out of the ring. Joe left like the heel that he is.
Analysis: It looks like WWE is finally going to book Rollins like the face that has an uphill battle with regards to Stephanie McMahon, but Angle told him that he's a huge fan. Rollins involved the crowd a lot in the promo, which is something he didn't do enough in the last year. He needs to do that more often. Be a man of the people instead of just a guy that does cool moves. The Samoa Joe attack was no surprise. I thought they might do something where one of them accidentally hit Angle, but they didn't go that route. Rollins vs. Joe seems likely for Payback.
Kevin Owens, the United States Champion, was interviewed backstage by Charly Caruso. She asked how the Superstar Shake-up will affect Owens. He said that the cream always rises to the top like he did at WrestleMania when he beat Chris Jericho to take the US Title. Owens noted that Jericho was home recuperating after the Powerbomb Owens gave him last week. Owens called himself the face of America and the top champion on Raw. Owens said that IC Champion Dean Ambrose has to remember that Owens is the man around there. Owens said that he's the premier champion on Raw because this is the Kevin Owens Show.
Analysis: Owens always does well as a champion because he puts over the title a lot. Calling himself the top champion is an egotistical thing to do, which works for his character. It also sounded like he was starting a feud with Dean Ambrose even though the Payback match was announced as Owens vs. Jericho at that show.
Charlotte Flair made her entrance for a match. A replay aired from last week when Nia Jax attacked her. Charlotte faces her after the break.
(Commercial)
Nia Jax made her entrance. She's not like most girls. It's in the song.
Charlotte Flair vs. Nia Jax
Jax shoved her down early. Charlotte came back with a high knee left, but Jax knocked her down with a punch. Neckbreaker by Charlotte and Jax hit a shoulderbreaker. When Jax dropped her to the mat, Charlotte landed right on her head. Ouch. It looked bad. She appeared to be okay as the ref checked on her while Jax hit two elbow drops. Jax applied a chinlock as The Drifter was walking in the crowd with a guitar. The announcers didn't mention him. Charlotte tried to fight back, hit two kicks to the face and Jax powered out of a rollup attempt. Charlotte hit a chop block followed by the Natural Selection neckbreaker for a two count. Jax missed a corner charge and hit the turnbuckle. Charlotte shoved Jax into the ring post. Charlotte went up top and hit a moonsault off the top to the floor with her legs hitting Jax right in the head. They went back into the ring with Charlotte hitting a boot to the face. Jax countered a Figure Four attempt by sending Charlotte into the bottom turnbuckle. Jax with a corner splash and a Samoan Drop for the win after seven minutes.
Winner by pinfall: Nia Jax
Analysis: *1/2 The match was okay, but also a bit sloppy at times. Jax still has a long way to go as a worker. She does the power spots fine. It's the little things that she still doesn't do the right way. It looked like she dropped Charlotte right on her neck at one point. As for the match result, no surprise with that since Charlotte is likely heading to Smackdown and has been losing matches for a couple of weeks now. That's how WWE likes to book things like this – have people lose matches on the way out.
A video package aired about Finn Balor, who returned to Raw last Monday. He's up next.
(Commercial)
Jinder Mahal was in the ring. Finn Balor made his entrance in his leather jacket. Cole said his entrance was one of the most exciting scenes in sports entertainment. Just say pro wrestling, I dare you.
Finn Balor vs. Jinder Mahal
Balor with a dropkick to the face followed by an arm drag. Mahal came back with a boot to the face. Chinlock by Mahal, Balor fought back and Mahal nailed him with a forearm to the face. Balor came back with an overhead kick. Balor hit the Sling Blade neckbreaker, running dropkick and Balor hit the Coup de Grace for the win after three minutes. Balor had some blood on his face.
Winner by pinfall: Finn Balor
Analysis: *1/4 Easy win by Balor as expected. The most noteworthy part of the match was Mahal hitting Balor with a nasty looking forearm. Balor was able to get through it and finish the match, but it looked like it stung that's for sure.
Replays aired of the Balor victory.
Bray Wyatt appeared on the screen while Balor was still in the ring: "This is my new home now." He said he didn't come to Monday Night Raw emptyhanded. Wyatt talked about how he had a gift of Payback because in three weeks time he will get to torture Randy Orton in his very own House of Horrors match. Wyatt told Balor to watch himself because he's going to be watching him. Wyatt held up his lamp: "Monday Night Raw, I'm here." He blew out the lamp to end it.
Analysis: That was a change I didn't expect. I thought Wyatt would be one of the guys staying on Smackdown. He also commented on his WWE Title match with Randy Orton at Payback, which is a Raw PPV. Wyatt is now on Raw, so that is WWE's way of explaining it. Orton will likely remain on Smackdown. Wyatt vs. Balor is likely going to happen soon, which is cool because it's fresh. Plus, Balor has the Demon look to match the weirdness of Wyatt.
(Commercial)
The announce team talked about the excitement of Bray Wyatt joining Raw. Graves did the explanation of things by noting that the GMs of both shows were negotiating all week.
A replay aired of The Miz and Dean Ambrose interacting earlier in the show with Ambrose dropping Miz with Dirty Deeds.
There was also a brief mention that Apollo Crews joined Raw earlier in the day. Also joining Raw is Kalisto. Heath Slater and Rhyno are also joining Raw.
Analysis: When you are moved to Raw while only getting a brief video, it's not a good sign. At least they can finally put Kalisto in the Cruiserweight Division where he belongs.
Sami Zayn vs. The Miz (w/Maryse)
Zayn was aggressive early on. Miz bailed to the floor, Zayn wanted to do a dive, but Miz put Maryse in front of him and Zayn just bounced back into the ring. They went to break one minute into it.
(Commercial)
Back from break, Miz was in control. Zayn fought back with punches as they battled on the turnbuckle, Miz avoided an attack and hit a snap DDT for a two count. Miz did the Daniel Bryan-like kicks to the chest. Zayn avoided a final kick and hit a Blue Thunder Bomb for a two count. Maryse pulled Miz out of the ring to help him avoid the Helluva Kick. Zayn chased Miz on the floor, so Maryse grabbed Zayn's foot. Miz went for Skull Crushing Finale, Zayn flipped out of it and rolled him up while sitting on top for the victory after eight minutes. Miz kicked out right after the three count to make it look close.
Winner by pinfall: Sami Zayn
Analysis: **1/2 That was a fun match. Good amount of believable nearfalls in the time given. Of course the crowd bought the nearfall with the Blue Thunder Bomb very well. That's one of the best nearfall spots there is. Zayn getting the win gives him some much needed momentum. I think it's possible he is headed to Smackdown because he may get lost in the shuffle on Raw. Then again, it could be the start of a rivalry between them. Miz losing his first match on Raw was bit of a surprise, but if it leads to more matches for them then I can see why it was done.
Roman Reigns interview up next.
(Commercial)
Coming up later on Raw is Dean Ambrose vs. Kevin Owens.
Roman Reigns Interview
Reigns was interviewed by Michael Cole backstage. They were sitting backstage by the Raw interview area. Reigns spoke about how he respected The Undertaker. The fans in the arena were chanting things as he spoke. Reigns said it was a crazy situation, but he's gotta do what he has to do and he did what he said he would do.
Braun Strowman showed up and tossed Reigns into a wall. Strowman sent Reigns into the wall again. Strowman picked up Reigns and sent him onto a table that was backstage. Fans in the arena were chanting "Thank You Strowman" for it. Strowman sent Reigns into a garage door repeatedly while referees and security tried to keep Strowman away. Strowman didn't listen to them as he put Reigns on his shoulder and hit a Running Powerslam on a cart. Strowman rolled some equipment cart that was backstage and hit Reigns with it. Strowman finally left as the refs and security called for help. EMTs showed up to help Reigns as replays aired of what happened.
After the replays aired, Reigns was shown on the stretcher. Strowman showed up and shoved the stretcher off some kind of ledge. It was a drop of a few feet, but it looked like Reigns wasn't on the stretcher when they did that spot. The camera focused on Braun again. Then it went back to Reigns on the stretcher with EMTs tending to him again. Replays aired of the drop. EMTs loaded Reigns into an ambulance. Strowman showed up and yelled: "I'm not finished with you." Strowman slowly tilted over the ambulance with Reigns in it. The show went to break there.
Analysis: That was an exciting segment because it was so unique. Strowman laid him out, then kept going after him and even when Reigns was in the ambulance, Strowman kept on attacking. The part with the stretcher was cleverly filmed because it was obviously not Reigns taking the bump. Strowman ending it by lifting up the ambulance was very unique as well. It's good to do different kind of beatings like that. It almost reminded me of Austin/Hart from Raw 20 years ago using an ambulance, but not that good. As for the crowd reaction, they loved seeing Reigns get his ass kicked. In Vince McMahon's mind, though, it's more important to book Reigns as a sympathetic face. I don't think the crowd is going to react differently just because of this. Strowman was outstanding in that segment.
(Commercial)
Replays aired of the Strowman attack on Reigns again.
The EMTs put Reigns in another ambulance that was there as well. The ambulance left with Reigns in it. As the ambulance left, there was a shot of the other ambulance that was pushed over.
It was noted by Cole that they will have a reporter going to the hospital with Reigns for an update later.
Analysis: Huge angle to put over Strowman as a legitimate badass. I thought it accomplished that goal well. The problem is that WWE wants fans to feel sympathy for Reigns and that's not how the fans will react to Reigns.
Gallows and Anderson were in the ring along with the Shining Stars for an eight-man tag.
Cesaro and Sheamus made their entrance. Raw's Tag Team Champions The Hardy Boyz made their entrance to a huge ovation. Hardys defend Tag Titles vs. Cesaro and Sheamus at Payback in three weeks.
The Drifter showed up on the stage with his guitar. Graves wondered what he was doing on Raw.
The Hardy Boyz (Matt & Jeff), Cesaro & Sheamus vs. Luke Gallows, Karl Anderson, Primo & Epico
Cesaro and Sheamus showed great teamwork early on leading to Cesaro hitting a springboard cross body block on Anderson for at wo count. Anderson pulled Gallows out of the ring to prevent The Swing and the show went to break two minutes into the match.
(Commercial)
Back from break, the heels isolated Cesaro in their corner. When Epico tagged in, he went after Cesaro, who hit a back body drop. Matt Hardy tagged in with his great offense as the crowd chanted "Delete" for him. Gallows boot to the face of Hardy. Jeff hit Gallows with a Twist of Fate. A lot of dudes were on the floor, so Jeff hit the Poetry in Motion over the top to take out everybody. Matt hit the Twist of Fate on Epico and Jeff hit the Swanton Bomb for the pinfall victory after eight minutes.
Winners by pinfall: The Hardy Boyz (Matt & Jeff), Cesaro & Sheamus
Analysis: **1/4 A simple match to put over The Hardys looking as good as ever. It was pretty basic. I think Gallows & Anderson could be moved to Smackdown since they don't have a lot of momentum at this point. A possible reunion with their buddy AJ Styles makes sense.
After the match, the faces celebrated their win with Cole noting again that they face off in a title match in two weeks.
Dana Brooke was reading a book in the locker room. Emma showed up to remind Dana that Dana was Emma's protégé. Emma said that while Charlotte has dumped Dana, Emma has returned to pick up the pieces. Brooke said she may not be the best, but she's making strides, paying her dues and learning to stand on her own two feet. Brooke said she's not going with Emma or anybody else anymore.
Analysis: I don't think Brooke is that interesting and booking her as a face is a mistake. She is better as a cocky heel. I hope Emma is booked well going forward. She's very talented. One of them is probably getting moved to Smackdown.
Bayley was shown walking backstage and she's up next.
(Commercial)
Sasha Banks made her entrance. She stood in the ring to say that she had some unfinished business. Sasha called out your girl and her best friend, "Just" Bayley.
Bayley, the Raw Women's Champion, made her way down to the ring. She hugged some girl fans on her way into the ring.
Bayley thanked the fans saying they were with her from her first day in NXT, they were with her from her first day in WWE and without the fans, the 12-year-old inside her wouldn't have had that WrestleMania moment. She thanked the fans for believing in her.
Banks congratulated Bayley on the biggest moment of her career and she told Bayley that moment is over.
Alexa Bliss' music hit and the former two time SD Live Women's Champion made her entrance. There was a big reaction for Bliss. Bliss ripped on them saying they were nauseating. Bliss claimed that she was the only person that deserved any recognition. Bliss said she's there to put an end to the Sasha and Bayley sideshow. Bliss announced that she has arrived on Raw. She talked about how she was excited to put that Smackdown Live drama behind her.
Mickie James' music hit. She wasn't in her ring gear like the others. She walked down the ramp to tell them who else has just arrived on Raw. She noted that some may argue that she is the greatest Women's Champion of all time and noted she's a Six-Time Women's Champion. James told Bliss that her nightmare has just begun. Nia Jax showed up and ran into James to knock her down. Bliss shoved Banks into Jax and Jax sent Banks out of the ring. Jax hit a Samoan Drop on Bayley and Jax yelled at her that the title belongs to her. Outside the ring, Jax and Bliss just stared at eachother.
Analysis: It seemed as though Banks was going to turn heel by attacking Bayley, but that didn't happen. Bliss showing up drew a good reaction. James also got a nice reception from the crowd. Jax showing up to destroy them all (except Bliss) was a way to remind us that Jax is going to be a featured woman going forward. I thought the segment was really well done. I also think Mickie is going to have some great matches with the other girls while Bliss will continue to improve by working with the likes of Bayley and Banks. It's still going to be tough for Jax to keep up, but she's slowly getting better. This also likely means Charlotte going to Smackdown is pretty much a lock.
Up next is Ambrose vs. Owens as both men were shown walking backstage in separate areas.
(Commercial)
Replays aired of Strowman attacking Reigns earlier in the night.
Cole said they got word that Reigns has cracked ribs and a possible separated shoulder.
The announcers mentioned that on Smackdown Live, the Superstar Shake-up continues with the names added to Smackdown.
As Kevin Owens made his entrance, it was noted that Chris Jericho gets his US Title rematch at Owens at Payback in three weeks.
Dean Ambrose made his entrance.
Kevin Owens vs. Dean Ambrose
I didn't write about the start because my internet went out briefly. Heavy storms going on here. They went to commercial about two minutes into it.
(Commercial)
Back from break, Ambrose started a comeback and missed a shoulder tackle, which led to him hitting the ring post. Owens applied a chinlock. When Ambrose got back to his feet, Owens dumped him to the floor. Owens picked up Ambrose and drove him ribs first into the steel ring post. Ambrose rolled back in the ring and Owens hit a slam for a two count. Owens went for a senton and Ambrose got his knees up to counter as he drove the knees into KO's back. Owens was sent out of the ring, so Ambrose followed with a suicide dive. Back in the ring, Ambrose hit a swinging neckbreaker. Owens sent him into the turnbuckle, but Ambrose got his boot up and hit a stiff clothesline as Owens was crotched on the top rope. Owens left the ring, so Ambrose attacked with a flying elbow smash off the top rope onto Owens on the floor. Back in the ring, Ambrose went for a top rope move, but Owens kicked him in the ribs. Owens picked him up with a package slam for two. Ambrose countered a Popup Powerbomb and they each countered signature moves. Ambrose hit Dirty Deeds for the pinfall win after 13 minutes.
Winner by pinfall: Dean Ambrose
Analysis: ***1/4 Very good match as usual from them. They had a long feud early last year and picked up where they left off. The amount of counters they did was really cool especially towards the end as they were battling to see who could get the advantage. Each guy kept going for the familiar spots without being able to hit it. Ambrose finally hit Dirty Deeds and got the win with it as he should since it's his finisher. I think Owens is likely heading to Smackdown since it would be dumb to have two midcard titles on Raw.
After the match was over, Chris Jericho's music hit and he was there in his street clothes, which included a scarf as usual. Ambrose left the ring. Jericho went into the ring and hit Owens with a Codebreaker.
The show ended with Jericho standing over a fallen Owens. Also, don't forget that on Smackdown we find out what Raw talent got moved to Smackdown. It went off the air at 11:07pmET.
Analysis: I thought they would end the show with a final reveal of a new Raw wrestler like AJ Styles, but it didn't happen. It ended on a happy note with Jericho getting some revenge, so that's cool. Typical booking in an even, back and forth style feud.
Three Stars of the Show
Braun Strowman
Kevin Owens
Dean Ambrose
The Scoreboard
7 out of 10
Last week: 8
2017 Average: 5.63
Average since brand split starting July 25/16: 5.82 (Smackdown is 6.72)
Last 5 Weeks: 8, 5.5, 5, 7, 4
2017 High: 8 (April 3)
2017 Low: 4 (Jan. 9 & Feb. 27)
Final Thoughts
I give it a 7 out of 10.
It was a pretty good show that I enjoyed for the most part. There was more excitement than usual due to the Superstar Shake-up concept.
Strowman's attack on Reigns was the highlight of the show. Perfect way to book Strowman as a destructive, out of control monster that will be difficult for Reigns to slow down.
The names that were moved to Raw: Bray Wyatt, The Miz, Maryse, Dean Ambrose, Mickie James, Alexa Bliss, Curt Hawkins, Apollo Crews, Kalisto, Heath Slater & Rhyno. That's 11 in case you don't want to count.
I think the build to Payback has been okay so far. It's weird having a WWE Title match on the show when it's a Smackdown title and it's a Raw only show, but that's what happens when WWE mixes things up.
Here's what we know for Payback on April 30 in San Jose.
WWE Championship "House of Horrors" Match: Randy Orton vs. Bray Wyatt
United States Championship: Kevin Owens vs. Chris Jericho
Raw Tag Team Titles: The Hardy Boyz vs. Cesaro & Sheamus
Cruiserweight Championship: Neville vs. Austin Aries
There's more to come in the weeks to come obviously.
—
That's all for now. See ya next time for the Smackdown review.
Thanks for reading. Go Toronto Raptors, Toronto Maple Leafs and Toronto Blue Jays.
John Canton – mrjohncanton@gmail.com
Twitter @johnreport
Personal Facebook and TJRWrestling on Facebook