The John Report: WWE Hall of Fame 2017 Review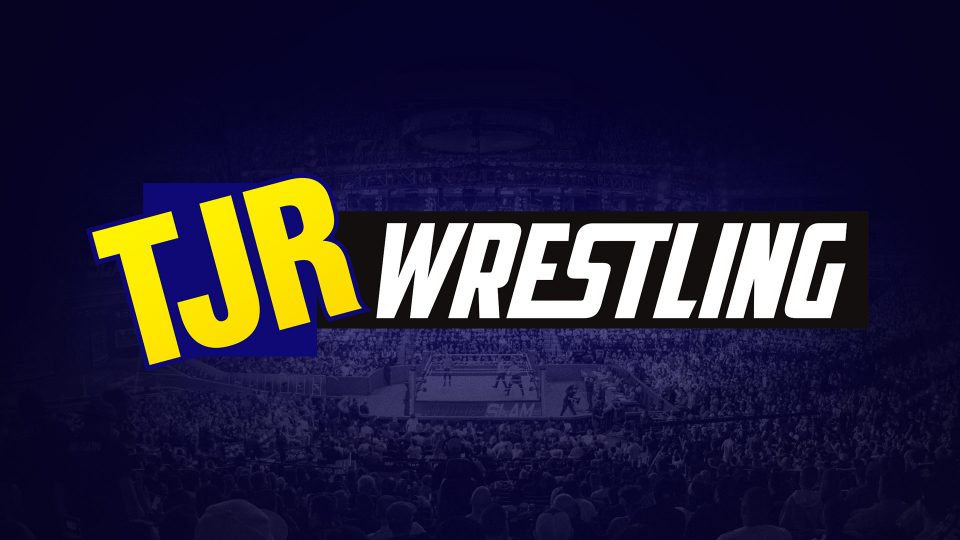 The WWE Hall of Fame ceremony takes place tonight from Orlando's Amway Center.
Here's the 2017 WWE Hall of Fame class that will be honored tonight: Kurt Angle (inducted by John Cena), "Diamond" Dallas Page (inducted by Eric Bischoff), Beth Phoenix (inducted by Natalya), The Rock 'n' Roll Express (inducted by Jim Cornette), Teddy Long (inducted by Ron Simmons and John Bradshaw Layfield) and "Ravishing" Rick Rude (inducted by Ricky Steamboat). Also, former Rutgers football player Eric LeGrand will be honored with the Warrior Award.
The red carpet show aired an hour before the show. I didn't feel like writing about it. Here's a recap of the festivities.
—
WWE Hall of Fame Induction Ceremony 2017
I'm not going to write detailed play by play of the speeches. I'll just summarize it as best I can.
A video package aired about this year's inductees.
It looked like a sold out crowd in Orlando as usual for the Hall of Fame.
Jerry "The King" Lawler appeared on the stage as the host of the festivities. There was a mild "Jerry" chant from the crowd. Women like Charlotte, Lita and Becky Lynch were shown sitting together in the crowd.
A video package aired about "Diamond" Dallas Page as the first inductee. There were comments from guys like Triple H, Eric Bischoff, Mick Foley, Scott Hall and others that talked about how DDP got into wrestling when he was older, but he took off in the mid-1990s. The video did a good job of highlighting DDP being against the New World Order when they were going strong. DDP was one of the most popular WCW wrestlers ever. After focusing on his in-ring career, it moved on to his work with DDP Yoga helping the likes of Scott Hall and Jake Roberts get back in shape. It's pretty awesome work.
Eric Bischoff was introduced to induct DDP.
Eric Bischoff Speech Inducting Diamond Dallas Page
Bischoff was greeted with "welcome back" chants from the crowd. He thanked them. Bischoff said he wished somebody else was inducting Dallas and said "God Bless you Dusty Rhodes" because he was a huge influence for DDP. Rest in peace, Dream.
Bischoff talked about the journey that Dallas went on in his career and noted he met him in 1988 when he was just a manager. He spoke about how Dallas kept on working hard to get himself noticed. Bischoff said they even got into a fight with Dallas in a bar at some point, which showed that they clashed a bit. He noted that Dallas managed a lot of different wrestlers. Bischoff spoke about how he failed miserably at a WWE audition as an announcer. Then he got hired by WCW as an announcer in the early 1990s. When he got into the production studio the color commentator was Dallas. Bischoff said they became good friends after that point. Bischoff noted that when DDP wasn't doing television and production, he was in the WCW Powerplant to try to become a wrestler when he was 35 years old, which was old for a guy to start wrestling.
Bischoff spoke about how DDP was non-stop 24/7 relentless about wrestling. Bischoff called Dallas a "gimmick machine" because he tried a lot of different things. Bischoff talked about some of DDP's famous rivals like Randy Savage, Ric Flair, Scott Hall, Kevin Nash, Eddie Guerrero and Bill Goldberg just to name a few. Bischoff noted that Dallas defined heart because he was willing to help others. Bischoff told stories about how Dallas helped a disabled man that was able to walk again after help from DDP Yoga. He noted that Dallas was there for WWE Hall of Famers like Jake Roberts and Scott Hall. Well said. He brought out Dallas.
Diamond Dallas Page Induction Speech
There was a big ovation from the crowd and a loud "DDP" chant as well. Dallas noted that he used to have diamond dolls and now he has diamond daughters. There were four of them with him.
Dallas noted that 27 years after he was driving a Cadillac at WrestleMania 6 he's now going into the WWE Hall of Fame. Dallas said he's humble as the crowd chanted "you deserve it." Dallas got emotional as he noted that without Dusty Rhodes, there is no Diamond Dallas Page. Dallas did a Dusty impression as he said that Dusty told him he's going to make him the Jesse Ventura of the 1990s. DDP said he didn't start wrestling until he was 35 years old. He noted that Michael Hayes laughed at him when DDP told him he was going to wrestle at that age. DDP talked about how every time his body hit the mat he thought: "Man this fake stuff hurt like hell." That drew some laughs and a pop. He thanked his trainer Jody Hamilton for believing in his work and he got emotional. He also thanked Buddy Lee Parker, Terry Taylor and Dusty's wife Michelle as well.
Dallas said back in those days he would try anything to find out who DDP really was. He spoke about the different things he tried to get over. Dallas thanked Eric Bischoff because it was Eric that let him just be himself and said Eric watched his back. Dallas also thanked his other mentor, Jake "The Snake" Roberts. Jake was in the crowd looking proud. He noted that everybody laughed at him, but Jake would watch his matches with him and he would critique things with him.
Dallas also thanked Johnny Laurinaitis for giving him a finish that would completely change his life: The Diamond Cutter. He thanked Steven Regal for the cravat headlock to put it all together. He also mentioned that a wrestler named Ron Reese told him to do the Diamond Cutter sign.
Dallas spoke about a time where Michael Hayes called him after a DDP match with Sting and Hayes put him over, which meant a lot to Dallas. He said that Jake Roberts told him the Diamond Cutter was like a re-invention of the DDT. Dallas credited Hall & Nash for coming up with the idea of DDP doing the tease of him joining the NWO and then DDP dropped them with the Diamond Cutter. Dallas talked about his great feud with Randy Savage, which was awesome. He spoke about how he thanked Savage for putting him over during their feud. DDP thanked Hulk Hogan for believing in him several years before they had their feud that involved NBA player Dennis Rodman and Karl Malone.
Dallas thanked his ex-wife Kimberly and he said it was an awesome ride. He thanked for always having his back especially when he was out of his mind. He thanked his wife Brenda – he told her that she is his strength. Dallas noted that Brenda is a breast cancer survivor (good ovation for that obviously) and she is his personal superhero.
Dallas ran through a list of names of wrestlers that use DDP Yoga such as Mick Foley, Scott Hall, Jake Roberts and especially Chris Jericho (he said about 15 names) for mentioning DDP Yoga so much. Dallas talked about how Jericho blew his back out five years ago and Dallas put him on his thing, so now 46-year-old Jericho bounces around like he's 24. It's true. He thanked the DDP Yoga people for believing in him. Dallas thanked Goldberg for a hell of a match – that would be Halloween Havoc 1998. Dallas said he wanted to thank his mom for believing in him.
Dallas said he had one last story. He said that Dusty would let him vent and he'd listen. He noted that one night he took it too far. He claimed that Dallas raked his eyes when he was ranting. Dallas said that Dusty yelled at him for not believing he would be a World Champion. He said as Dusty was talking, Dallas wrote down that he was going to be a World Champion in five years. He said it happened 4 years, 4 months and 14 days when he was in a four way match with Sting, Hulk Hogan and Ric Flair. Dallas thanked Flair as the crowd chanted "WOO" for that. Dallas said he'll never forget it. He did an Einstein quote. He said that the next day after he won the title, Dusty called him and asked how it felt, so he told Dusty it felt real and Dusty said "that's because it is." Page wrapped up saying you should always believe in yourself.
Analysis: That was a great speech by DDP. No surprise by that because he's always been an awesome talker. I didn't time it, but it felt like it was about 30 minutes. He's such a great motivational speaker and it showed with that speech.
BANG! Congratulations to the FIRST inductee of the #WWEHOF Class of 2017, @RealDDP! @WWENetworkpic.twitter.com/E4cgMGmPGu

— WWE (@WWE) April 1, 2017
Some commercials aired plugging WrestleMania.
There was a shot of Roman Reigns in the crowd and he was booed a lot. He smirked at the camera.
A video package aired for the Rock N Roll Express (Ricky Morton & Robert Gibson) tag team noting that they won the NWA Tag Team Titles four times. It featured comments from wrestlers like Arn Anderson, D-Von Dudley, Shawn Michaels and others.
Lawler introduced Jim Cornette to handle the induction of the Rock N Roll Express.
Jim Cornette Speech Inducting the Rock N Roll Express
Cornette had the tennis racket with him of course. He said that his speech has been talked about a lot of time. Cornette noted that 34 years ago this month, Jerry Lawler had an idea. He noted that Lawler had a couple of young guys wrestling in Tennessee named Ricky Morton and Robert Gibson. Cornette noted that Lawler called them the Rock N Roll Express and they debuted in March of 1983. Cornette said that Lawler picked the perfect two guys for the job. He mentioned that Morton's father was a referee that also promoted wrestling events. He noted that Gibson's brother Ricky was a great wrestler, so Robert learned from him. He noted that Ricky and Robert learned to connect with the crowd.
Cornette mentioned that Bill Watts took the RNR to Mid-South Wrestling. Cornette had a funny line about how RNR had more sex on the way to the ring than most people have in the year. He noted that the women admired, but the men admired them because they were smaller underdogs. Cornette noted that Morton took a classic buttkicking all the time. Cornette spoke about how Morton would say "help me" to the fans and they would always help him with the crowd support. Cornette talked about how when they would hit that double dropkick it would spell the end of their opponents. He spoke about how they wrestled every great tag team of the day, but the RNR needed the Midnight Express. Cornette talked about how Watts gave Dennis Condry & Bobby Eaton a chance with Cornette as rivals of RNR. Cornette noted their matches were classic and how they got to main event in front of 25,000 people at the Superdome.
Cornette put over Ric Flair as the greatest World Champion of All Time and said Dusty Rhodes was a creative genius. Cornette talked about how they were on television having more television matches. He noted they added Stan Lane to the Midnights and they did it all over again. He said that in the 1990s, the Rock N Roll Express were the backbone of Smoky Mountain Wrestling as he tried to recreate the old school wrestling territory. He spoke about how the RNR appeared in WWE in the mid 1990s as well. He mentioned that even when the 1990s were up, RNR kept going into the 2000s. He said from 1984 to 2011 the RNR and Midnights rivalry lasted 27 years.
Cornette talked about how 34 years later, the RNR are still wrestling guys half their age and they are training guys that are one third of their age. He said nobody can make them stop and nobody wants them to stop. Cornette said this makes him feel like when he was in the arena hearing fans chanting "Rock n Roll" for them. Cornette brought them out. He spoke for 16 minutes.
Analysis: Really good speech from Cornette was expected. He's one of the best talkers in wrestling history, so no surprise that he would do well at that. There were some people concerned that Cornette might say something controversial, but he didn't. He focused on talking about the wrestlers he was inducting as expected.
Every hero needs a villain… such is the case with #RockNRollExpress and #MidnightExpress' MAGICAL in-ring chemistry! #WWEHOFpic.twitter.com/t8wnMFfEe8

— WWE Universe (@WWEUniverse) April 1, 2017
Rock N Roll Express (Ricky Morton & Robert Gibson) Induction Speech
Ricky Morton & Robert Gibson went onto the stage. Good ovation from the crowd and a "Rock N Roll" chant for them.
Morton had a line early on noting that this SOB is sold out. That's a line he always said as a wrestler. Gibson noted that right after he got the HOF call, he said he found out he'll have two grandkids. Morton said he had seven children and seven grandchildren.
Morton talked about the sacrifices that they made as wrestlers and said they were professional athletes. He thanked people like Jimmy Hart, Bill Watts, Bill Dundee and Jim Ross for believing in them. Morton spoke about how they got to see Dusty Rhodes. Gibson noted that Dusty helped make them big stars. Morton noted that he was lost during the speech. Morton talked about how people thought he was like the Gene Simmons of professional wrestling, but he said Simmons was the Morton of rock n roll.
Morton spoke about how he watched guys like Shawn Michaels grow up in the business. He thanked Kevin Nash as well. Morton thanked Ric Flair for the PhD he gave him in the business and called Flair the greatest World Champion of all time. Gibson said one night they were at the Superdome and Jim Crockett watched them wrestle. Morton waved at Michael Hayes in the crowd while noting that Hayes' working punch was stiff. Gibson said when he was 15 years old he used to help set up the ring with Hayes.
Morton said it was a great honor to be inducted into the WWE Hall of Fame and they made history with another tag team they hope to be up there soon. He mentioned the Midnight Express group of Bobby Eaton, Dennis Condrey, Stan Lane and the great Jim Cornette.
Gibson thanked the man upstairs for keeping them healthy. Gibson thanked his family members that were there and his brother Rick Gibson in heaven for teaching him the things he knows. Morton said that his wife Andrea is as crazy as he is. He noted that he's got seven kids and seven grandkids running around out there.
Morton noted that for 35 years they have been around together. Morton said that he's got four brothers at home, but he told Gibson that he is like a brother and said he's the greatest partner you could ask for. They wrapped it up there. It went about ten minutes.
Analysis: Morton did most of the talking. They covered their careers well without going into long stories. There were a few laughs as well. They are one of the best teams ever, that's for sure. I'm glad that they said the Midnight Express should be in the HOF as well because it's definitely true.
https://twitter.com/WWEUniverse/status/847980491089231872
A commercial aired about WWE Network.
A video package aired for the next Hall of Fame inductee, the late, great "Ravishing" Rick Rude.
I'm going to cut back a bit on the play by play on the speeches. I'll be more detailed for Kurt Angle.
Ricky Steamboat Speech Inducting Rick Rude
Steamboat talked about how when you worked with Rude, you could feel the power in his body. He mentioned that in 1997 he was a part of Degeneration X and also a part of Bobby Heenan's "Family" stable.
Steamboat mentioned great psychology in the ring by the likes of Ric Flair and Jake Roberts. Steamboat noted that he was trying to have a cage match with Rick Rude, then Rude spun him around and told him to do a suplex so that Rude was hanging on the cage. It was done to make Steamboat look silly as he taught a lesson to Steamboat in psychology. He noted a moment like that was done on the fly. Steamboat said that Rude was a bit snug in the ring, but not that stiff. He brought out the Rude family after talking for 8 minutes.
Analysis: I missed some of it at the start, but it was a fine tribute by Steamboat. He's not the funniest guy in a setting like that. You could tell Rude meant a lot to him, though.
.@REALSteamboat has ARRIVED to induct his longtime in-ring rival "Ravishing" #RickRude" into the #WWEHOF! @WWENetworkpic.twitter.com/IAgAlpPECx

— WWE Network (@WWENetwork) April 1, 2017
Steamboat introduced Rick's son Rick, his wife Michelle and daughter Merissa.
Rick Rude's Family Induction Speech
Rick's son started with the famous "Cut the Music" line that his dad used to do. Rick did a promo like his dad where he insulted the crowd. He did a good job of it. The people in the crowd applauded it because he did a solid job of it.
Rick talked about his dad's upbringing from a big family. He noted that his dad finished 6th in an Arm Wrestling World Championship in 1983. Rick spoke about how hard his dad worked to give them a better life and he succeeded doing that.
Rick talked about how strong his mother was, how he was the proud owner of his own business, his sister is graduating college soon and his late brother Colton was a loving man. Rick thanked WWE for giving his father the wonderful career he had and placing him among some of the greatest wrestlers of all time. It went about seven minutes.
Analysis: Rick Jr. did a great job of paying tribute to his dad. He noted he's not used to doing a speech like that, but he pulled it off well. The impression of his dad to start it was a smart way to start it off.
"I need all of you overweight Central Florida SWEAT-HOGS to keep the noise down." #RickRude's son quotes his dad's legendary words. #WWEHOFpic.twitter.com/WndcyLvujU

— WWE Universe (@WWEUniverse) April 1, 2017
A commercial aired for NXT Takeover on Saturday.
The video package aired for the "Glamazon" Beth Phoenix. It focused on winning championships, eliminating Great Khali from the Royal Rumble and the Glamarella duo with Santino. Women like Trish Status, Eve Torres, Nikki Bella, Mickie James and Natalya talked about her.
Lawler introduced Natalya to induct Beth Phoenix.
Natalya Inducting Beth Phoenix
Natalya said this was meant to be because the first time he met Mark Henry he said that Natalya reminded him of Beth Phoenix. Natalya asked who she was at that rime. Natalya talked about how Beth first messaged her on MySpace many years ago to say she wanted to be a wrestlers because of Bret Hart and Owen Hart. She noted that when she first met Beth in person, she wore the same outfit. Natalya called her a sister and her partner in crime.
Natalya talked about how as their relationship grew, she wanted to be just like her. She said that they dubbed themselves as Fabulous Moolah and Mae Young. She said both of them grew up wanting to kick ass. She spoke about the first and only Women's Tag Team Tables Match in 2010. She noted that Beth wanted the spotlight to be on Natalya because Beth is the kind of girl that wants to lift other girls up. Natalya talked about some fun they had on the road.
Natalya said when you travel on the road 300 days a year, strangers become family and Beth is family all the way. She spoke about how Beth is a mother of two with a Masters Degree in Forensic Psychology and can bench press two Carmellas, which got a laugh. She joked that she is jealous that Beth got to kiss the Great Khali and she didn't. Natalya: "Sorry TJ" she said to her husband, which was her joke to her husband. She thinks that Beth was like a gift from her uncle Owen to her. She cried a bit talking about Owen at the end.
Analysis: Great job talking about Beth. You could tell that she means a lot to Natalya.
https://twitter.com/WWEUniverse/status/847989885004689408
Natalya introduced her best friend, the incomparable Beth Phoenix.
Beth Phoenix gave Natalya a big hug on the stage.
Beth Phoenix Induction Speech
Beth talked about how Bret Hart vs. Owen Hart at WrestleMania 10 inspired her and stayed with her. Beth said when she got to college, she hung a poster of Steve Austin on her door. Beth thanked her friend Janet for encouraging her to pursue her wrestling dreams. Beth thanked people that meant a lot to her in the early part of her career.
She noted that she had her first tryout with WWE at the Air Canada Centre in Toronto when she was 22 years old. She noted that when she opened a door for her first show, she slammed the door right into Brock Lesnar. She noted seeing people like the Dudley Boys, Christian, Shelton Benjamin. Val Venis, William Regal, Eddie & Chavo Guerrero and others leading to "Eddie" chants. She noted that she didn't have a contract, but those guys taught her.
Beth spoke about that Molly Holly gave her gear that she didn't need anymore and she went to OVW from there. Beth noted that Molly (Nora) quietly paid her tuition so that Beth could pursue her dreams. Beth that strong women build people up instead of tearing them down and that's who Nora is. She thanked people in OVW that thanked her like Danny Davis, Jim Cornette, Tom Prichard, Al Snow, Robert Gibson, Aaron Stevens and Paul Heyman. Beth credited Paul Heyman for believing in her and building her confidence.
Beth moved on to talk about Tommy Dreamer leading to "ECW" chants. She called him a champion of the little guy and said nobody loves pro wrestling more than Tommy and thanked him for being a friend.
Beth thanked the incredible women on the main roster: Gail Kim, Katie Lea Burchill, Traci Brooks, Ariel, Cherry, Melina, Maria, Nikki & Brie Bella, Vickie Guerrero, Tamina, Michelle McCool, Layla, Kelly Kelly, Alicia Fox, Eve, Trish Stratus and every other opponent that worked to build the Glamazon. She mentioned that Candice Michelle perfectly fit the role of the fighting champion and did the favor of heling Beth. Candice was there and they showed her on camera.
Beth talked about Mickie James, who was there of course. A picture of them in their youth was shown. Beth said that wrestling Mickie was like a night off. Beth moved onto Eve Torres, ran off all of her accomplishments, is humble, brilliant, stunning and Eve has always made time for her as a friend. She also mentioned Santino Marella as a favorite opponent. She talked about how funny Santino was. He wasn't on camera, so I doubt he was there. She told a story about how funny he was and said it was the most fun in her career when they did the "Glamarella" act.
Beth spoke about how Nattie is one of the best people she has ever known. She talked about how Nattie had her teeth knocked out in a match, handed them to the ref and told him to hang on with them while returning to action the next day. Beth said that she's bonded with Nattie and how Nattie told her stories to make her laugh. She also believed that Owen had a part in bringing them together because as far as friends go she's the best there is, best there was and best there ever will be. That was well said.
Beth mentioned some of the current WWE stars like Charlotte, Sasha Banks, Dana, Bayley, Nia, Alexa Bliss, Carmella, Naomi, Becky Lynch and all of the current locker room talent pushing the boundaries. She spoke about people that supported her in WWE like Fit Finlay, Arn Anderson, Dean Malenko, Pat Patterson, Goldust, Barry Windham, Jim Ross and everybody else that work so hard to give them every opportunity. Beth talked about people that inspired her like Shawn Michaels and also Chyna. Beth thanked the WWE Universe for demanding opportunity for women.
Beth noted that less than a month ago, her mom had a triple bypass surgery. She said that it's a miracle her mother is still alive and thanked her father for being so strong. Her parents weren't there because of that. Beth thanked her brother and sister in law and her mother in law.
Beth mentioned her husband and a loud "Edge" chant. Beth was interrupted by Tony Chimel to say "Rated R Superstar Edge" leading to a huge ovation. Edge's theme song played while they showed in the crowd with one of their two daughters. She said that when you're wrestlers you always run out of "Icy Hot" and may get called "brother" even when you're a woman. She joked about how there was a time where Edge thought he smelled like smoke and she said it's because he speared Mick Foley through a table. That drew a lot of laughs. She talked about how Adam was born to be a father and a father to those two girls. She said that he loved him. She mentioned their little daughter at the hotel and their daughter Lyric sitting with Adam. She said that her kids are her greatest accomplishments. She wrapped it up at the 27 minute mark.
Analysis: That was really well done. Good mix of telling her story, saying some inspirational things, a little comedy in there and touching tributes for her family. The bit with Chimel was hilarious.
"They say you never forget your first love. I know that's true because my first love is WRESTLING!" – @TheBethPhoenix#WWEHOFpic.twitter.com/eviHV06EnT

— WWE (@WWE) April 1, 2017
Commercials aired.
Goldberg was shown on camera. There were some boos for him.
A video package aired about Warrior Award winner Eric LeGrand. He was a college football player that was paralyzed during a collision in a game. Since then, he fought back. He's being honored because of his fighting spirit and because he's a huge WWE fan.
Warrior Award Presented by Dana Warrior to Eric LeGrand
Dana Warrior, the wife of the late, great Ultimate Warrior appeared on stage with the Warrior Award.
Dana talked about the hard work of the superstars. She mentioned certain people sitting in the crowd leading to crowd reactions. She spoke about her husband The Ultimate Warrior having a connection with the people.
Dana spoke about how Eric LeGrand mentioned the word "Believe" all the time. She also credited his mother Karen as well. She said that Eric is a warrior and his mother is a warrior queen. She went on for a few more minutes and brought out Eric. She spoke for about ten minutes and brought out Eric.
".@EricLeGrand52 embodies the spirit that my husband held in such high esteem." – @DanaWarriorWWE#WarriorAward#WWEHOFpic.twitter.com/DrqmWxBobR

— WWE Universe (@WWEUniverse) April 1, 2017
Eric LeGrand made his way onto the stage.
Eric LeGrand Warrior Award induction speech
Eric made his way onto the stage. He was in a chair alone and had a microphone. Good ovation from the crowd. Eric thanked God and thanked Triple H for bringing him to WWE. He noted that Joe DeFranco, Triple H's trainer, introduced him to Triple H and they invited Eric to SummerSlam two years ago.
Eric talked about how his live changed in October 2010 when he remembered he had to tackle a guy. He ran down the field, a teammate tripped up another guy and Eric's head hit the guy. He talked about how tough it was, but he was able to keep going. He noted that he had a fractured C3/C4 vertebrae from the injury and said he would always keep on fighting. Eric continued to tell his story of his recovery and how he kept going.
Eric talked about how they are going to continue to inspire people that have gone through spinal cord injuries and help the research for it. He mentioned Christopher Reeve helping people that had similar injuries. Eric feels that it's his turn to finish what Christopher started.
Eric spoke about how he was a huge wrestling fan and he remembered getting put into the Walls of Jericho by his sister. He said he was inspired by Steve Austin and talked about how when you were watching Austin as a kid you were fired up. Eric talked about how much he loved Kane as well. He also mentioned The Rock and the way he could control a crowd.
Eric thanked his mom, who was at home watching on WWE Network right now. He said that his mom gave up her entire life to help him. He thanked members of his Team LeGrand and Rutgers football team that were there and they stood up. Eric ended it saying he will walk again one day.
Analysis: Eric was dealt a tough blow due to the injury, but he's continuing to fight. Kudos to him for continuing to work hard and inspire others.
"It's time for me to take over Christopher Reeve's goal and find a world with empty wheelchairs." – @EricLeGrand52#WWEHOF#WarriorAwardpic.twitter.com/evrsJfKVUr

— WWE (@WWE) April 1, 2017
A commercial aired for WrestleMania.
The Miz and Maryse were shown on camera. Mixed reaction for them.
Analysis: The show is at nearly three hours at this point. Good speeches, but it's a long night too.
A video package aired about Teddy Long noting that he was a manager and also the long term General Manager of Smackdown. There were clips of all the times he made tag team matches.
Lawler introduced the APA tag team of John Bradshaw Layfield and Ron Simmons.
JBL and Ron Simmons Inducting Teddy Long
JBL and Ron joked about how long the show had been at this point. Layfield and Simmons said he was the cheapest guy when they traveled with him. JBL and Ron said one of Teddy's most important jobs was when he was the driver of the APA and the Godfather. Ron made a joke that Teddy made mistake that he was Driving While Black. JBL joked about how Teddy failed a sobriety test even though he didn't have a drink for a whole week. JBL joked about how old Long was saying he was around for the Civil War.
Ron said in all honesty, Teddy is one of those guys that went on to hold every job in wrestling. He credited him for all the things that Teddy did in his career. JBL said Teddy's personal journey was important as well. He spoke about the hardships that Teddy dealt with in Alabama due to racist actions of others. JBL said because of people like Teddy, we'll be judged by the content of a person's character rather than the color of their skin. JBL said after Ron was World Champion, Teddy said it was about history and not just black history. Ron said it doesn't matter what race you are, anybody can have great things happen to them if they put in the hard work. JBL introduced Teddy as their good friend and the cheapest human being on Earth. It went about eight minutes.
Analysis: There were some funny moments there. JBL is a great speaker – one of the best in the business.
Teddy was wearing a red suit as he made his way onto the stage to do his dance. He mocked a back injury and continued dancing.
Teddy Long Induction Speech
Teddy fired up the crowd asking them to chant "holla holla holla" for him. Long told his version about the car story that Simmons and JBL mentioned. He noted they were being a bit obnoxious.
Long noted that he's not the kind of guy to be long winded and said he was aware of how late it was. Long talked about different jobs he got in wrestling like putting up the ring and then he was put into a referee position when no refs showed up. He said the first match he was the referee for was a Texas Death Match.
Long said that that he was riding with guys like Kevin Sullivan and Eddie Gilbert. He said they found out he could talk, so they went to Jim Ross in WCW. That led to Long managing the team of Doom, Johnny B Badd, Ice Train and Scott Norton.
Long talked about how Jim Ross also hired him in 1998 as a referee for about a year. Teddy said that the first guy he managed in WWE was D-Lo Brown and Vince complimented him. Teddy managed Mark Henry, Rodney Mack ("The White Boy Challenge" was managed) and a bunch of others, but he didn't want to list everybody.
Long told him that a few hours before they were taping Smackdown some night, a writer told him he was going to be the Smackdown General Manager. He knew he had to make it work. Long mentioned that he was GM of Smackdown for about nine years.
Long gave thanks to God, WWE, the WWE Universe and the McMahon Family. He was very thankful for the McMahon Family for giving him a chance. Long thanked his son, who was there. Long mentioned his wife, who he's been married to for over 20 years and said she was a good woman.
Long thanked the fans for supporting everybody that's being inducted. He wanted Bradshaw and Ron Simmons to know that if they had a problem with him he wanted to put them in a tag team match. Great applause for that. Long ended it saying if Simmons is retired then Bradshaw can go one on one with the Undertaker! That drew an applause. Fans chanted "Teddy" for him. Teddy ended it saying he's a "Holla Holla Holla Famer." He went 12 minutes.
Analysis: That was fun. Teddy's got a great spirit and he was honest in saying he didn't want to talk for too long. He ended it on a high note by referencing the tag matches that he set up many times as GM and the one on one matches with The Undertaker. Well done in terms of ending on a high note.
Celebration is in the air, as we honor and congratulate the NEWEST member of the #WWEHOF@teddyplayalong! @WWENetworkpic.twitter.com/6HKJRLyUrQ

— WWE Universe (@WWEUniverse) April 1, 2017
A commercial aired for WrestleMania.
A shot of Triple H was shown in the crowd. Mixed reaction from the crowd.
They mentioned the WWE Legacy Hall of Fame. It featured a voiceover guy talking over brief videos about Haystacks Calhoun, Judy Grable, Bearcat Wright, Farmer Martin Burns, Rikidozan, Luther Lindsay, June Byers, Toots Mondt and Dr. Jerry Graham.
Analysis: It's a way for WWE to honor people from wrestling history from the olden days.
The video package aired for the headline name in the Hall of Fame this year, Kurt Angle. It was a good mix of putting over the greatness in the ring, plus his comedy bits such as the "Sexy Kurt" parody of Shawn Michaels' song and of course the milk truck he used to drench The Alliance in 2001. The biggest names in the business praised Angle in this video packages including the likes of Steve Austin, Shawn Michaels, Ric Flair and others.
Lawler introduced John Cena to do the induction of Kurt Angle.
John Cena Inducting Kurt Angle
The crowd chanted for The Miz as Cena was about to speak. Cena transitioned to talk about how this is a moment that is long overdue. Cena said that he believes we may never have somebody so athletically gifted and may also be able to make us belly laugh as well. Cena talked about how Angle didn't just win an Olympic Gold Medal, he won it with an injury that would put us in a hospital.
Cena spoke about how Angle could do anything in the ring and he was goofy too. He noted that Angle made us cheer, he made us watch and he made us believe. Cena said that Angle is the kind of guy that fathers tell their sons about. Cena said he lived it, he was there and it's true, it's damn true. Cena introduced Angle. Cena only spoke for about four minutes.
Analysis: That was a quick introduction from Cena, but he did a good job as expected.
"In less than TWO YEARS, @RealKurtAngle became the measuring stick for all @WWE Superstars!" – @JohnCena#WWEHOFpic.twitter.com/9cCmr5DqKP

— WWE (@WWE) April 1, 2017
Angle walked onto the stage with his oldest daughter and greeted Cena. Huge ovation for Angle. Massive. So great to hear that music again.
Kurt Angle Induction Speech
Angle was greeted with "YOU SUCK" chants from the crowd for his song. It's not in a bad way. Fans chanted "Welcome Back" for him and Angle said it's good to be home. Fans chanted "one more match" and he laughed about it, but told them he just got back.
Angle talked about how in 1996 when he won a Gold Medal with a "broken freakin' neck" he was approached by WWE. Angle joked about how when he first met with them after that he told Vince he wasn't going to lose a match and it didn't happen.
Angle spoke about how in 1998, he reached out to Jim Ross. He wondered if that other offer still stands, so they offered him a chance to try out. Angle mentioned a lot of different people that helped him early in his career. He brought up a lot of familiar names backstage.
Angle said that he was on television about one year after he started training. Angle mentioned guys like Edge & Christian, the Hardy Boys (there were "Delete" chants), Chris Jericho, Eddie Guerrero and as he was moving up the ranks, Steve Austin helped him so much. He mentioned The Rock, Triple H, Kane, Big Show and Rikishi as guys that helped him a lot. He noted that he was having some of the best matches with those guys. Angle talked about other matches with guys like Shawn Michaels, Brock Lesnar, Randy Orton, John Cena and that "crazy son of a bitch" Shane McMahon. He said he can't wait to see Shane and AJ Styles on Sunday.
Angle said he wanted to offer advice for the other wrestlers there. He told them to take chances with their personality and their character like he did. Angle mentioned the cowboy hat that he wore. A guy brought out the cowboy hat and Angle put it on his head. Angle sang the "Jimmy Crack Corn" song while the hat was on. That was awesome. Angle also mentioned the wig he wore after he was shaved bald. Angle put on the wig with the head gear. He reminded us that he made Hulk Hogan tap out with that wig on.
.@RealKurtAngle was NEVER afraid to take chances. Case and point… #WWEHOF@WWENetworkpic.twitter.com/wLZrlRsDuw

— WWE Universe (@WWEUniverse) April 1, 2017
Angle talked about one time he rode a moped down to the ring and he thinks Undertaker was pissed off, but he liked it. Angle noted his "WOO" offs with Ric Flair, but it's harder now with his neck surgery. He also mentioned the battle raps with John Cena. Angle got the crowd to clap leading to his "won a Gold medal with a broken freakin' neck" routine. He said his favorite of all time was "I'm just a sexy Kurt." He did the whole routine while the crowd sang along with it and Shawn Michaels was in the front row laughing about it.
Analysis: The "Sexy Kurt" song at the Hall of Fame is a great moment. Love seeing that.
The crowd was doing loud "Angle" chants. Angle told the talent sitting up front that personality brings moments. He said that the fans want the character moments because they last forever. Angle talked about how his favorite moment of all time was the milk truck and joked that he can't drive it in there lol.
Angle thanked the Lord. Angle thanked the WWE Universe for always making it fun for him. Angle thanked his brothers, his sister, his mom and dad. Angle thanked his five beautiful children and said that they are his life. Angle also thanked his Giovanna for saving his life. He said he loved her to the moon and back. She was shown on camera with some of his kids.
Angle said to end it, he is going to celebrate the only way he knows how. Angle was handed two glasses of milk. Angle had a milk celebration to end it. His music played, the crowd chanted "YOU SUCK" for it and that's it.
Analysis: That was an amazing speech. Angle looked very comfortable on that stage, he was happy to be there and the crowd was hanging on his every word. I'm glad that he was able to have a lot of fun as he mentioned some of the funniest moments of his career while also delivering messages to the current superstars. He told them to take chances, develop as a character and try to stand out. It's a great message by a guy that was more than just an amazing in-ring performer. He's one of the best overall entertainers in WWE history.
He's just a SEXY KURT… He'll make your ANKLE HURT! #WWEHOF@RealKurtAngle@ShawnMichaels@WWENetworkpic.twitter.com/oWEQu1jAZ4

— WWE (@WWE) April 1, 2017
The broadcast ended at 11:49pmET, so just under four hours.
Final Thoughts
I enjoyed it for the most part. I'm not going to sit here and rip anybody for anything they said. It would be nice if they set time limits at around 15-20 minutes so that people don't go close to 30 minutes, but it doesn't bother me that much. I would imagine some fans get bored for the really long speeches, though. It's a long night to ask people to sit there for four hours of speeches.
Kurt Angle stood out the most to me just because it's been 11 years since he's been on WWE TV and I missed him a lot. Seeing him back on that stage again is such a welcome sight. He's one of my favorite wrestlers ever. I'm glad he had that moment because, as John Cena said, it had been too long. He's back where he belongs now. He was also very entertaining. One of the best HOF speeches I've ever seen.
Diamond Dallas Page also stood out for me. Very inspirational as expected. Beth Phoenix also provided some good moments with some laughs involving Edge as well.
Overall, it was a fun experience. I hope you enjoyed the review. Back for more on Sunday for WrestleMania.
Check out this quick video for some of the Angle highlights.
Thanks for reading. My contact info is below.
John Canton – mrjohncanton@gmail.com
Twitter @johnreport