WWE Tough Enough: Chris Jericho To Host; Hulk Hogan, Daniel Bryan & Paige On The Panel And More!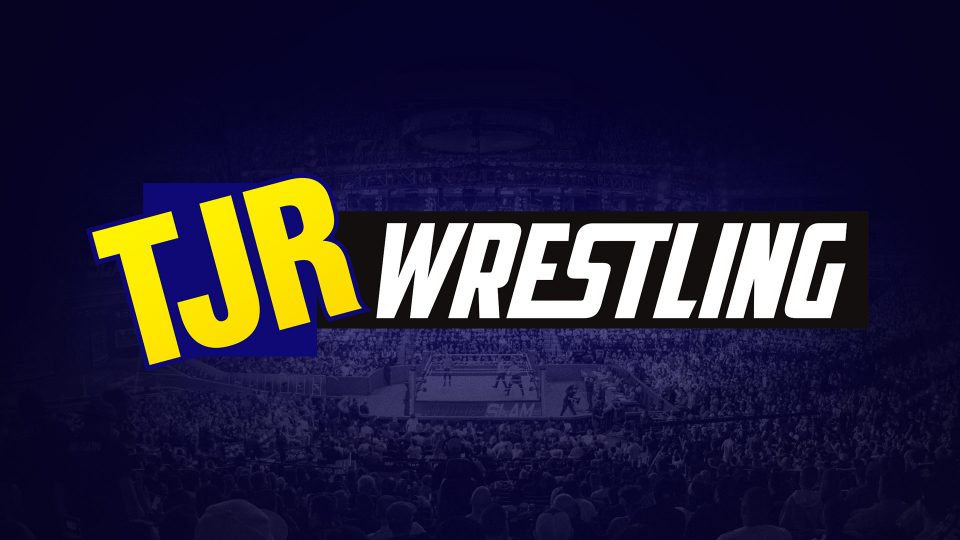 WWE issued the following press release today regarding Tough Enough. My thoughts follow the press release.
HULK HOGAN®, CHRIS JERICHO®, PAIGE™ AND DANIEL BRYAN® HEADLINE NEW SEASON OF WWE TOUGH ENOUGH® ON USA NETWORK LAUNCHING JUNE 23

Series Features Live Voting with Immediate Results

NEW YORK and STAMFORD, CONN – May 7, 2015 – USA Network and WWE announced today that WWE Superstar Chris Jericho will be the host of the highly-anticipated series, WWE TOUGH ENOUGH, and will be joined by a panel of experts comprised of WWE Hall of Famer Hulk Hogan®, WWE Superstar Daniel Bryan® and WWE Diva Paige™. The high-octane reality series premieres LIVE Tuesday, June 23 at 8pm ET/5pm PT on USA Network and around the world.*

This season of WWE TOUGH ENOUGH will combine the can't-miss excitement of live television with reality-show drama, as WWE hopefuls vie for the once-in-a-lifetime opportunity to become the next WWE Superstar or Diva. Unlike anything on television today, the lightning-fast hour of entertainment and competition will include live results every week, giving fans worldwide the power to decide who stays and who goes the very same night. Each week, one cast member will be eliminated until one man and one woman are considered "Tough Enough," with each earning a one-year, $250,000 WWE contract.

Throughout the competition, the contestants will be trained by WWE Legends Booker T™, Billy Gunn™ and Lita™. Contestants will also come face-to-face with WWE icons including WWE Chairman & Chief Executive Officer Vince McMahon; Executive Vice President, Talent, Live Events & Creative, Paul "Triple H®" Levesque; Chief Brand Officer Stephanie McMahon; and WWE Superstar John Cena®, among others.

"These athletes, each with varying skill sets, will be put through a grueling boot camp that will test their physical, mental and emotional limits in a way that the series hasn't done before," said Jessica Sebastian, Vice President of Unscripted Series, USA Network. "Each week, their training and experience culminates in a spectacular live event where they will be put in front of their WWE heroes and an audience of fans. In this reimagined version of WWE TOUGH ENOUGH only the best will survive."

"This season of WWE TOUGH ENOUGH will be the most innovative, unique and engaging series on television," said Kevin Dunn, WWE Executive Producer. "A live global telecast, real-time voting with immediate results, and unprecedented use of digital and social media during and between telecasts will all lead to a groundbreaking viewing experience."

To date, entrants from 113 countries have submitted videos, which have been viewed more than two million times on YouTube. To view play lists of entrants' videos or to submit a new audition video, go to WWEToughEnough.com. For a compilation of entrants' video submissions, click here.

On Monday, May 25, the WWE TOUGH ENOUGH App will be available for free download, giving fans even more opportunity to engage with this cutting-edge reality competition series. Through the App, viewers will receive access to exclusive content, learn more about the contestants, take part in social conversation between live telecasts and vote in real time. Fans around the world can also vote live each week for who stays and who goes via text (U.S. only), on Twitter @WWEToughEnough as well as on the WWE App, WWEToughEnough.com and USANetwork.com.

WWE TOUGH ENOUGH will emanate live from both the state-of-the-art WWE Performance Center in Orlando, Fla., home to WWE's developmental division NXT, and the innovative professional production studios at Full Sail University located in Winter Park, Fla. This launch will mark the inaugural use of the University's latest high-caliber, on-campus production facility. In 2012, WWE and Full Sail announced an innovative partnership, which created a student scholarship fund, and also allows students of the university's entertainment-focused degree programs, including Film, Show Production, Digital Arts and Design, Internet Marketing and Entertainment Business, to gain real-world experience alongside WWE's professional production staff during WWE NXT tapings.

WWE TOUGH ENOUGH is produced by WWE, USA Network and Left Hook Media. Matt Odgers and Scott Teti are Executive Producers for Left Hook Media. Jessica Sebastian is Vice President of Unscripted Series for USA Network. Kevin Dunn is Executive Producer for WWE.

Be sure to join in the conversation at @WWEToughEnough @WWE @USANetwork and engage with your favorite WWE Tough Enough personalities @IAMJericho @ReneeYoungWWE @HulkHogan @WWEDanielBryan@RealPaigeWWE @BookerT5x @AmyDumas @BillyGunnWWE.
Jericho sent out an Instagram post talking about it.
https://instagram.com/p/2ZInzZGDnF/
TJR Thoughts: Some people are probably upset that Steve Austin isn't the host and that's certainly understandable. He was so good at it. However, Austin said he couldn't do it because of his schedule and apparently that's the only reason. Jericho has filled in for Austin on WWE Network podcasts too although in that case it had more to do with WWE not liking Austin's podcast questions even though they didn't openly come out and say it.
The trio of Hogan, Bryan and Paige as the panel is interesting. You've got a legend in Hogan that has seen it all, a premier technical wrestler in Bryan that knows so much about being a great in-ring performer and then a younger star in Paige, who at 22 years old has already accomplished a lot in her career. It's smart to get a different mix of talent. We don't really know if they will be on the show in the Performance Center only or if it would just be the live elements on Raw or Smackdown, but they will have some role.
The training and filming will be done at the Performance Center in Orlando. Billy Gunn is already a trainer there. Booker T was a trainer on the last Tough Enough in 2011 and has a wrestling school in the Houston area. Lita doesn't have the training experience of the others, but she certainly has a lot of credibility. They also can utilize the other trainers in the Performance Center to help out too.
Live voting for the show is pretty cool. Fans will be into that for sure.
There are still some vague details about the show, but at least we know the host, the panel and the trainers. Do you like their choices?