WWE NXT Takeover Brooklyn Live Perspective by Christian Michael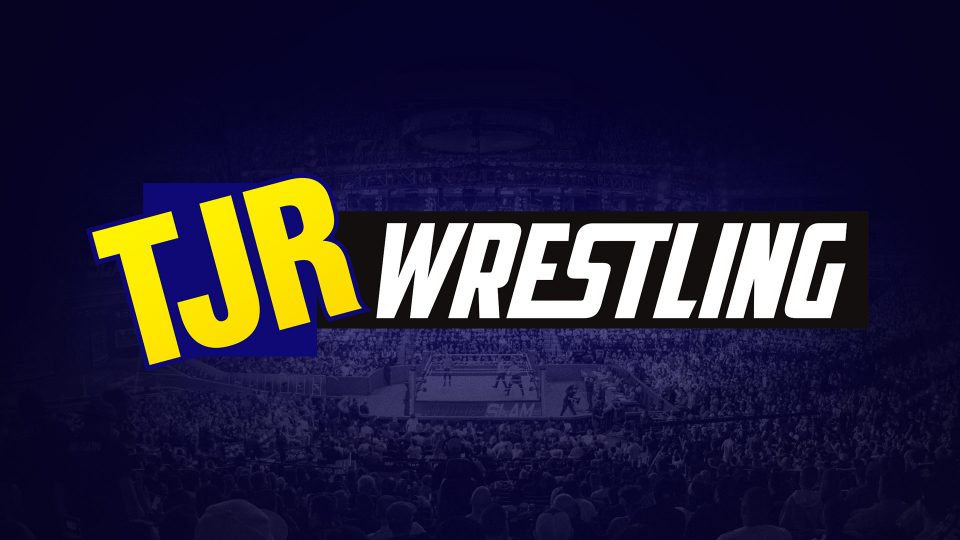 Wow. If you asked me to describe last night's NXT Takeover: Brooklyn in just one word, that word would be wow. It was hands down one of the best wrestling events I've ever been to.
While I really wanted to go to the NXT event I didn't know how wise it was for me both financially and logistically. We already had tickets for the New York Yankees game earlier in the day. I wasn't about to give up the Yankees tickets because they were retiring the number of Catcher Jorge Posada who is one of my favorite players of all time. I was holding out hope of grabbing tickets for SummerSlam which would've made it a lot easier to miss NXT. When it became apparent SummerSlam tickets weren't going to fall into my price range I decided (and then buttered up my fiancé) to do the Bronx to Brooklyn Saturday of Awesome and get Takeover tickets.
This was my first trip to the Barclays Center and the first thing I realized is parking sucks. Really do yourself a favor and use public transportation if you're coming from home. When we got to Barclays and waited outside to get in you could sense a palpable excitement in the air. It was as if the fans were expecting greatness as soon as they walked in. There were your usual wrestling chants outside but the one that happened the loudest and most often was "Full Sail Sucks" which was chanted to the tune of "New Day Rocks".
WWE wasn't lying. The Barclays Center was legit sold out. You can usually see pockets of empty seats but not last night. It just added to the atmosphere of the evening. They taped matches for an upcoming episode of NXT before Takeover went live. Nothing of major note happened. I'll list SPOILERS now so if you want to be kept in the dark it's time time skip ahead.
Hype Bros, Enzo Amore and Colin Cassady beat Chad Gable, Jason Jordan, Dash and Dawson
Eva Marie beat Carmella
Bull Dempsey beat Elias Samson
Emma defeated Dana Brooke, Charlotte and Becky Lynch in a Fatal 4 Way
Just a couple of non-spoiler notes from the taped matches:
It was insane how over Enzo and Big Cass are. It was one of the largest reactions I've ever been a part of live.
Eva Marie was booed viciously and without mercy. In my opinion, it's not really fair. I get why fans don't like her but if she's training hard at least give her a chance to fail or succeed.
The ending of the Fatal 4 Way seemed botched to me. You'll see what I mean when you watch it.
After the taped matches, Triple H came out to hype the crowd and announce that NXT will be in the UK in December. It sounded like they'll tape a Takeover special there. Triple H told us of his plan for the open of Takeover. He wanted to stand in a dark ring silent and then have the cameras pan out to a lit up, screaming Barclays Center. It sounded great but of course there's always a couple of idiots that ruin it for everyone. It amazes me at the difference between NXT Triple H, the man that everyone loves and thanks for this awesome product and RAW Triple H, the man that everyone hates for wasting the first 20 minutes of the show each week.
Jushin "Thunder" Liger vs. Tyler Breeze opened up Takeover. It was a good match and a good choice to open the show. I'll admit I haven't seen a lot of Liger over the years but I knew it was a big deal for him to finally work a WWE match and so did the fans in Brooklyn. He got some much deserved respect. I still remember his WCW match with Brian Pillman back in 1992 I believe. What an awesome match that was. Go check that out on WWE Network if you've never seen it. Liger was hilarious mocking all of Breeze's mannerisms.
The Tag Team Title Match was next. The fans went ape-shit crazy for Blue Pants. The absurdity of it all was awesome. You have to give credit to Leva Bates AKA Blue Pants for making something so ridiculous work. A really well-worked tag match and the crowd was very happy to see Gotch and English take the titles.
Apollo Crews made his debut next. Crowd was receptive to him but nothing amazing like the response Kevin Owens got in his NXT debut. I'm not sure how many fans knew who he was because he didn't come from Ring of Honor where WWE is getting a lot of NXT talent from. Crews looked good in getting the victory.
The crowd was ready for Samoa Joe and he did not disappoint. There was a very good video package for his feud with Baron Corbin before the match. Corbin and Joe had a very physical match that was good but gets lost in the shuffle of this Takeover. That's how awesome this show was that Joe's first WWE Special Event/PPV match was completely overshadowed.
Why was Samoa Joe vs. Baron Corbin overshadowed? Because of two women WRESTLERS: Sasha Banks and Bayley. Stephanie McMahon came out to get us ready for what was billed as the co-main event of the night. She said the Divas Revolution started in NXT long before it did on RAW.
Bayley came out to a huge pop and then The Boss came out in an Escalade flanked by security to an enormous pop. That entrance was awesome. The only time the crowd booed during the match is when they announced Sasha from Boston. This is New York after all. This match had a big fight feel. I've been to PPV main events in the Attitude Era and to a WrestleMania but the feeling in the crowd for this match rivals any of those. These two women put on a match I won't soon forget. A few months ago I wrote a column about the best matches I've seen live. This match might top that list. I'm not overhyping this. It was that good. Bayley and Banks had the crowd in the palm of their hands for almost twenty minutes. There were so many believable near falls that the match could've ended at any given spot about six times and it still would've been a great match, but these two kept going and kept wowing the crowd. When Bayley nailed the reverse hurricanrana and the Bayley to Belly to win the crowd went absolutely nuts. It was so amazing to be a part of that.
As great as that match was, the best part of it all may have after the bout when Becky Lynch and Charlotte came out to celebrate with Bayley. They were joined by the now former Women's Champion and the "Four Horsewomen of NXT" had an emotional embrace in the ring as the fans gave them much deserved love for all the awesome matches they've been putting on in the last few years.
If the night ended there it would have been more than worth the price of admission. But there was more. Kevin Owens battled Finn Balor in a Ladder Match for the NXT Title. Both men got great reactions and Balor's entrance live is amazing. Owens stole the show during Balor's entrance sitting in a chair by the announcers desk no selling the whole thing looking bored as hell. The man is pure gold and WWE would be stupid not to push him as a top star for years to come. He's a guy that just gets it. This was a really good Ladder Match and a more than adequate main event but it just couldn't follow the Women's Title Match. How many times in your life are you going to read that? Balor won and made it a clean sweep for the babyfaces on the live portion of NXT Takeover: Brooklyn.
If you are a wrestling fan then you don't need to, you HAVE to see this event. If you didn't see Takeover yet and don't know if all the hype is real, take it from this guy who sat in the crowd, the hype is real. Every person that entered the ring in Brooklyn knew what a big night it was for NXT and they delivered hands down. The crowd was electric all night long making everything seem bigger than it was which was hard to do because of how good-great each match was.
I can't stress this enough, if NXT is touring in your area and especially if they are taping stuff for the Network and especially doing a Takeover event you need to go. It's the charm of the independent scene mixed with the budget of the big leagues. It's the perfect marriage for wrestling.
Thank you to anyone and everyone involved in making NXT Takeover: Brooklyn a booming success. It's a night I will never forget. One last time. Wow.
Thanks for reading.
Follow me on Twitter: @Christian_973