WWE Needs To Stop The Zig Zag With Ziggler by Kurt Zamora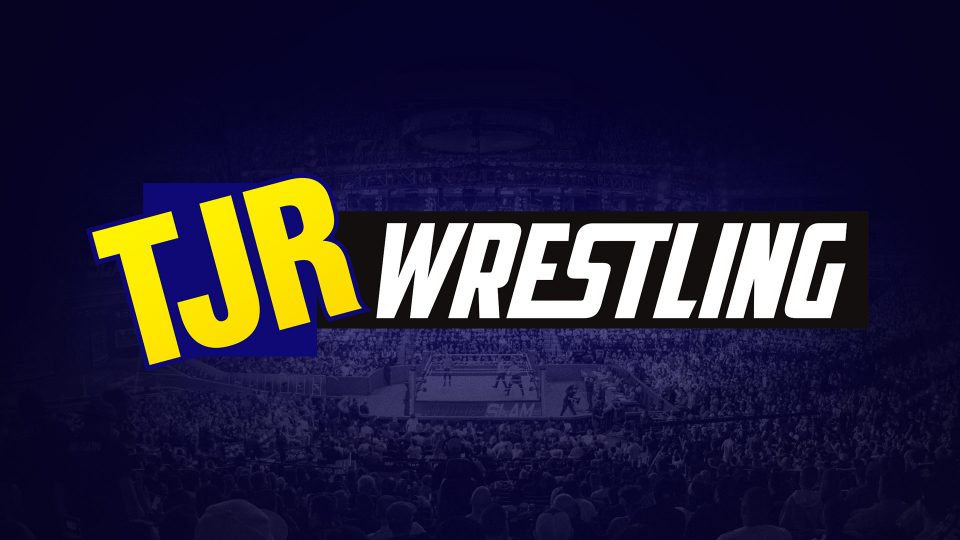 World Wrestling Entertainment may be dangerously close to losing one of their best assets on the roster and it looks like they don't seem to care. As reported by our own John Canton on WhatCulture it's been reported that Dolph Ziggler's contract is expiring soon and Dolph may be looking elsewhere when that time comes. One could look at the tweet referenced in John's post that Dolph's contract may be coming to an end in September as Dolph wrote the line, "You've got 5 months to prove that "I" need "YOU'."
If you look at the way WWE has booked Dolph in 2015, it doesn't seem that they feel he is a priority. Let us not forget that, even though based on recent events it feels like forever ago, it was just eight months ago that at the end of a historic Survivor Series it was Dolph Ziggler who was given "the rub" after Sting finally made his WWE debut. It was Dolph Ziggler who was the sole survivor for Team Cena and had officially "fired" The Authority.
Survivor Series was the dawn of a new era and Dolph Ziggler was clearly going to be someone that they built around.
Except that he wasn't.
Dolph has followed that monumental, perhaps even career defining win (at least it was supposed to be), with a ladder match win for the IC Title against Luke Harper that was the best match on an otherwise forgettable PPV. He was in the Royal Rumble for a whopping 2:29 after coming in #30 and eliminated by Kane & Big Show because those guys really needed the push. He then lost to Kane, Big Show & Seth Rollins in a Six-Man match with Ryback and Erick Rowan as his partners. A match so memorable, I had to look up the results to even confirm if he was on the show.
At WrestleMania, he was thrown into the IC Title Ladder Match, followed by an actual win against Sheamus in a "Kiss Me Arse" match at Extreme Rules, yet HE ended up kissing the loser's "arse" after he was knocked out. It's that kinda luck for Dolph.
The real problem with this? This wasn't the first time that WWE had the gun cocked & loaded, and then got cold feet when it came time to pull the trigger on a Ziggler mega push. It was only two short years prior to that Survivor Series that Dolph headlined TLC 2012 against the face of WWE, John Cena. It was a Ladder Match (I sense a trend for him) and sure AJ Lee got involved and thus it wasn't a clean win (or at least as clean a win as you can get in a Ladder Match), but the last image of that PPV was Dolph at the top of the ladder victorious over a defeated Cena. As we all know, Cena doesn't lose much, period. This was a major deal for Dolph.
We were headed into WrestleMania season in 2013 and Ziggler had just defeated the #1 guy while carrying the Money in the Bank briefcase. So how did he follow that? An appearance in the Royal Rumble, a four minute unannounced match with Kofi Kingston at Elimination Chamber and a forgettable Tag Title match loss with Big E against Team Hell No at WrestleMania.
We were about to be able to forget all of that when the night after WrestleMania 29, Ziggler had what can arguably be called the most memorable Money in the Bank cash-in ever as he stepped up to take the World Heavyweight Title from Alberto Del Rio. I know I reference crowd responses a lot, but there's something to be said for a reaction as loud, spontaneous, and REAL as that one was. There's honestly only one sustained ovation I can remember being as loud as that one was and it was when Stone Cold Steve Austin showed up to help Mankind win his first WWF Title from The Rock on the infamous, "well that'll put some butts in the seats" episode of Raw in January 1999.
As luck or fate or whatever would have it though, Ziggler sustained a nasty concussion almost immediately after winning the title, and after being held out of Extreme Rules due to it, lost his title on his first title defense back to Del Rio at Payback. Ziggler officially had the title for 69 days, but it might as well have been 69 minutes. It was over before it began.
Ever since that concussion in 2013, it seems like WWE has labeled Dolph as injury prone (that rumor did make its rounds after he came back) and that's why they refuse to really let him become a go to guy. Whatever the reason is though, WWE is wrong. Dead wrong. WWE will be worse off if they lose Ziggler. That's something that is not debatable.
When you have current wrestlers and respected legends of the business, comparing Dolph to the likes of Curt Hennig and Shawn Michaels, saying that there is nothing he does sub-par in the ring, that should mean something. Have you met someone that doesn't like, or at the very least doesn't respect Dolph Ziggler? I sure as hell haven't. Ziggler could have a match with a broom or the invisible man, and sell his ass off and give you a four star match without even breaking a sweat. And when he does sweat, he sweats charisma and personality.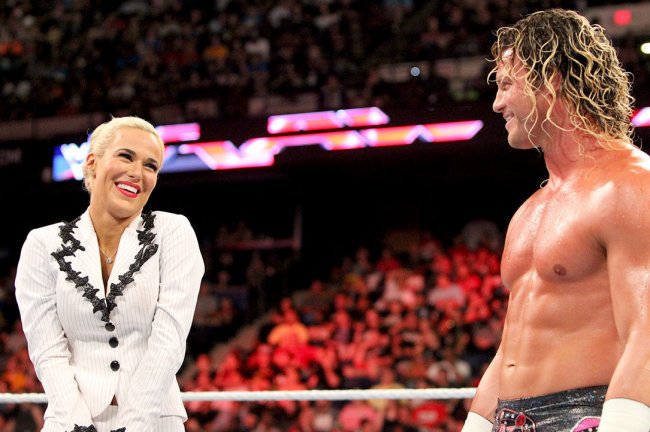 Despite all that though, he's spending his potential last months in the company with Lana as his side piece. The two of them have about as much chemistry as The Pope & Kim Kardashian. I'm sure Rusev's injury put a dent in Dolph's plans storyline wise, but let's be honest, did anyone really think Ziggler was going to come out on top of that storyline? Hell, he still may not! Would it shock anyone to see one of, if not his last appearances on WWE be the visual of Lana double crossing him and kicking him in the Zig Zags as she walks off with Rusev again? I sure wouldn't.
That is what it's come to with Ziggler; you know he's going to steal the show, but he's going to come up short doing it.
Fans of Dolph want the Summer of 2015 to be like the Summer of 2011. The Summer of Punk as it was referred to. Punk was in a similar situation in 2011 with an expiring contract and he took that situation and he became a bigger star. He dropped a pipe bomb, he had fans around the country chanting his name, and he got a high profile match against John Cena at Money in the Bank in his own hometown. Then he won the WWE Title in that match, just hours after finally deciding to re-sign with the company.
Can lightning strike twice with Dolph? Can he use his potential exit as momentum to get back to the top of the card and get himself a new contract that quite frankly he's already earned? It's hard to see it happening honestly.
First, Dolph needs the opportunity to do something that grabs people's attention like the Pipe Bomb did. Dolph has the crowd's support, there's no mistaking that, but they don't expect much out of him right now because that's how WWE presents that. He needs something to happen to change that. Then after that, he needs a chance to be put in the main event picture, or at least a top tier storyline that is going to give the fans interest like Punk's did with Cena. Punk's contract situation was addressed in the storyline. Everyone knew that Punk leaving after MITB was a legit possibility. If the fans don't know this about Ziggler, there's nothing to draw their attention to him.
It would be very easy to put Ziggler in a storyline with Kane or Rollins or even Triple H, and use The Authority's power of WWE, to basically hold Dolph's contract status hostage. However, WWE may already have plans for Rollins and HHH, so that probably won't be happening.
All we can do is wait and hope that WWE has an ace up its sleeve and doesn't let the best overall performer on their roster just walk away with nothing to show for it.
Some may say Dolph would be better off going to the indies and letting his talents really shine through. They may be right, but dammit Dolph Ziggler has earned the right to be one of, if not the marquee name of the biggest company in the business.
I want him to stay in WWE. I hope WWE feels the same. History has shown that when you lose the backbone of your roster, you start to crumble within yourself. WWE is loaded with talent and certainly won't crumble if they lose Dolph, but there is no doubt in my mind that if it happens…that two, three, even five years from the moment Dolph leaves the company, he will become the ultimate "one that got away" for the company. He's that good.
Give him the ball, let him score with it, and let him do what he does best for years and years to come….Show Off.