Top Ten Wrestling Stories of the Week 11/14: CM Punk Appears on WWE Backstage, AEW Full Gear, More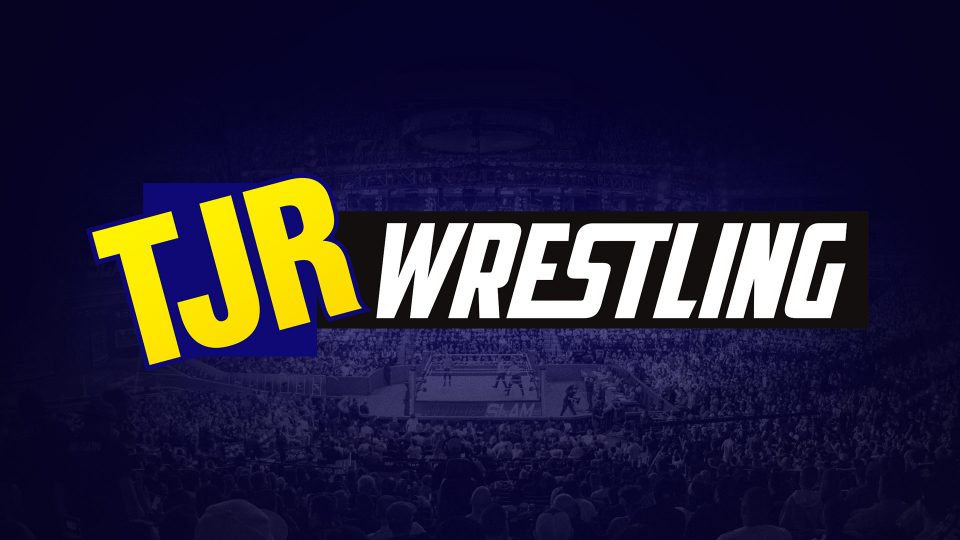 Welcome back fellow TJR readers, was $50 dollars just way to rich for your blood for a single PPV? Maybe extreme patriotism will only let you watch wrestling shows that take place in America. Whatever the reason you missed something in wrestling this week, all is not lost as I am back once again with the Top Ten Wrestling Stories of the Week.
10. Sin Cara Asked for His Release from the WWE
Sin Cara joined the growing list of wrestlers, including Luke Harper and Mike Kanellis, that have asked for their release from the WWE. The wrestler who portrays this incarnation of Sin Cara is not the original, as Mexican superstar Mistico competed under the mask from 2011 to 2014. When Mistico was released from WWE, the present Sin Cara (who had a run in WWE as Hunico) just took over the role. Like Harper and Kanellis, the WWE has yet to grant Sin Cara his release. If they do, however, I fully expect there to be a casting call for a 5' 7" wrestler with trampoline skills who is willing to wear a mask and job on television. (TJRWrestling)
9. Johnny Gargano Forced to Miss NXT: WarGames Due to Back Injury
Johnny Gargano will not be medically cleared to compete at NXT: WarGames on November 23rd due to a back injury. Finn Balor, who was heavily rumored to be facing Gargano on the show, will now be facing Matt Riddle. Originally Riddle was scheduled to be a part of the War Games team captained by Tommaso Ciampa. Now Dominik Dijakovic will be taking Riddle's spot on the team, leaving the team still one member short. As for Gargano, he is easily one of the best in-ring performers in the world and his injury is a huge loss to the NXT brand. Let's all hope that Johnny can get back to Wrestling really soon. (TJRWrestling)
8. The New Day Win the Tag Titles on Smackdown
The New Day became seven-time tag team champions this past Friday on Smackdown when they defeated the Revival to regain the titles. The impressive seven title reigns puts them just three behind the record of the Dudley Boyz, who have 10 if you count when WWE booked them to win the WCW Tag Team Titles (it was a confusing time). With Xavier Woods out for an extended period of time, Kofi Kingston and Big E competed for the New Day in the match. After the match Kingston was sighted stocking up on pancake mix, so he will have plenty to throw around while smiling giddily after they lose the titles. (TJRWrestling)
7. Wardlow Debuts on AEW: Dynamite
After months of vignettes teasing that he was coming, Wardlow made his debut for AEW last night. Wardlow debuted by helping MJF and Chris Jericho attack Cody Rhodes, teasing that Wardlow may be joining Jericho's Inner Circle faction or maybe just a bodyguard with MJF. Although Wardlow joining the Inner Circle is an enticing idea, personally I believe he should have teamed up with The Librarian to form the team The Power's of Brain.(TJRWrestling)
6. Lana Fakes Being Pregnant to Lure Rusev Into Another Attack
Lana gave an in-ring promo this week on RAW, where she claimed she was 9 weeks pregnant. Lana then stated it was her and Bobby Lashley's seven week "Sexiversary", which means the baby must be from her "sex addicted" husband, Rusev. Rusev then came down to the ring to confront Lana, only to once again be attacked by Lashley. Lana proceeded to call Rusev "stupid" and tell him she was lieing about being pregnant. The crowd absolutely hated this segment, booing it loudly. It is kind of ironic however that Lana and Lashley celebrate their "Sexiversary" on the same day as many fans celebrate the day they finally decided to stop watching Monday Night RAW. (TJRWrestling)
5. New Steve Austin Show to Debut After Survivor Series
A new interview show known as Steve Austin: "The Broken Skull Sessions" will premier on the WWE Network immediately following the Survivor Series on November 24th. Austin's guest for the first interview has been announced, and it will be none other than the legendary Undertaker. The Undertaker will be sitting down for over two hours for an extremely rare out of character interview. As long as "The Higher Power" doesn't try to control what these two legends talk about, this should be a fun and entertaining show to watch. (TJRWrestling)
4. RAW vs. Smackdown vs. NXT Traditional Survivor Series Match Announced
A traditional elimination match was announced this week for the Survivor Series PPV on November 24th. This year all three brands will have a team of five competing in the match. The teams that have been announced are the RAW team that is made up of Captain Seth Rollins, Randy Orton, Kevin Owens, Drew McIntyre and Ricochet they will be facing The Smackdown team made up of Captain Roman Reigns, Braun Strowman, King Baron Corbin, Shorty G and Mustafa Ali and a so-far unannounced NXT team. Of course, any time there is a Survivor Series team there must be the overused trope of "can these guys co-exist" and this year is no different. Randy Orton and Ricochet already have teased tension between the two of them, with Orton stating he does whatever he wants. WWE is also doing whatever they want, which unfortunately is giving us the same tired storyline year after year. (TJRWrestling)
3. Bray Wyatt Attacks Daniel Bryan
Sami Zayn attempted once again this week to talk Daniel Bryan into joining Shinsuke Nakamura and himself in a new faction. While Zayn was trying to convince Bryan, however, the lights blinked off and on and "The Fiend" Bray Wyatt was standing behind Bryan. As Zayn ran out of the room, The Fiend viciously attacked Bryan with the Mandible Claw. Why The Fiend has suddenly chosen Bryan as his next victim is unclear at this time. My theory is that after hearing all the hype he was left very disappointed after finally trying a Beyond Whooper. (TJRWrestling)
2. Extreme Violence at AEW: Full Gear
AEW Full Gear was held this past Saturday night on PPV. The show ended with two excellent matches, the first saw Chris Jericho defeat Cody (Rhodes). Jericho caught the bleeding Rhodes in the Walls of Jericho submission, causing Rhodes' cornerman MJF to throw in the towel after Rhodes refused to submit. MJF then kicked Rhodes in the lower ding ding, finally turning heel on Cody. The final match of the night saw Jon Moxley defeat Kenny Omega in a lights out match. This match was one of the most violent matches in wrestling history, with barbed wire, glass and even mouse traps all being used. Surprisingly, such glorified violence was still easier to watch and was less disturbing than the Rusev and Lana storyline. (TJRWrestling)
ABSOLUTE VIOLENCE from both Omega & Moxley. Was this your match of the night at Full Gear? pic.twitter.com/K5SPCxcDDr

— All Elite Wrestling (@AEW) November 13, 2019
1. CM Punk Appears at the End of WWE Backstage
After only having 49,000 viewers for their debut episode on FS1 last week, WWE Backstage dropped a "Pipe Bomb" at the end of this week's episode. Just as the show was about to go off the air, "Cult of Personality" started to play and into studio walked CM Punk. Punk stated: "It's as simple as this. Just when they think they've got the answers, I change the culture. I'll see you here next week." That's when the show went off the air.
This was Punk's first appearance on WWE programming since he left the company following the 2014 Royal Rumble. Punk is technically an employee of FOX and not the WWE, that minor technicality, however, will not prevent the WWE universe from fantasy booking him in every possible feud they can think of. I personally don't want to start any rumors, but… there could be an opening for someone to wear the Sin Cara mask. (TJRWrestling)
That will conclude another edition of The Top Ten Wrestling Stories of the Week. Like always if you enjoy what I do please follow me on Twitter @BackseatBookers and listen to my podcast The BackseatBookers (Please be aware that it is explicit as CM Punk may drop "pipe bombs" but I drop "F bombs".)