TJRWrestling WWE SummerSlam 2015 Preview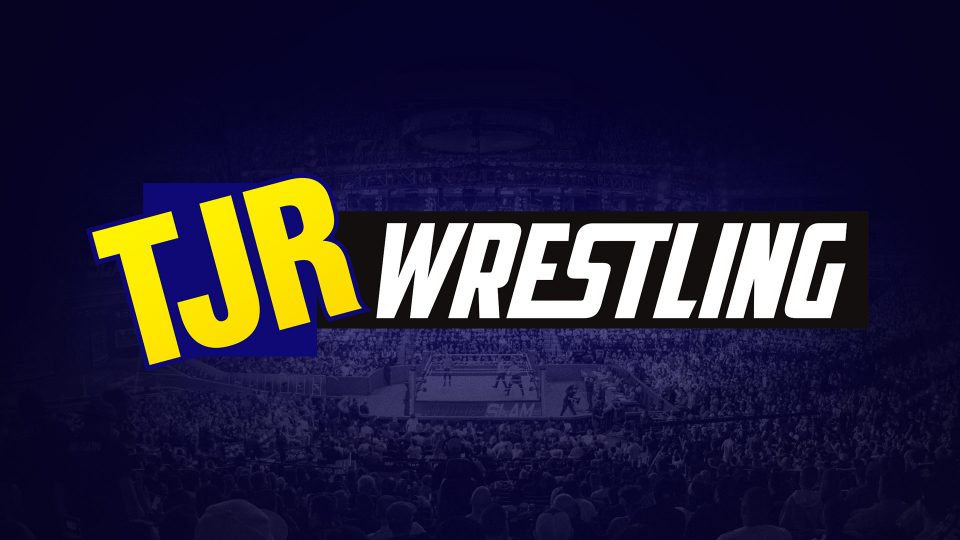 John: This Sunday night it's time for WWE SummerSlam from the Barclays Center in Brooklyn, New York. The show is going to be four hours long and it features ten matches that have all been built up pretty well, so give WWE credit for that.
It's the longest SummerSlam ever, yet I don't really mind it. I think going four hours for WrestleMania and SummerSlam is perfectly fine. I just hope they don't do it for any other PPVs. We don't need it for the Royal Rumble, Survivor Series or anything else.
The ten matches are all scheduled for the full four hour broadcast. There is a one hour Kickoff Show as well, but nothing has been announced for it and there's no indication that one of the ten matches will be moved to the Kickoff Show.
Joining me for the preview are Christian Michael, Matty J. Douglas and Heather Hickey. As always, the match order isn't the order that we necessarily think will happen on the show. It's just a format to use for this preview.
(Note: All graphics are from WWE.com. The banner is courtesy of our friend Melo Man. Go visit his website prowrestlinglinks.com for convenient links to all kinds of different wrestling related websites.)
Tag Team Titles: Prime Time Players vs. Los Matadores vs. Lucha Dragons vs. The New Day
Christian: This match should be moved to the Pre-Show. If it's on the PPV it'll be rushed through and over in a few minutes. If it's on the Pre-Show it'll have 15 minutes to breathe and develop into a good match.
That's all I can really say about this match because nothing about the Tag Team Division particularly excites me these days.
Prediction- The New Day wins the Tag Team Championship
Matt: AYYYYYYEEEEE WE WANT SOME NEW DAY! AYYYYYYEEEEE WE WANT SOME NEW DAY! The last few months have been cute with the Prime Time Players as Tag Team Champions, but we all know what time it is right? There is no future in the tag team division if New Day doesn't recapture the Tag Team Titles. Just look at the participants of this match.
Three babyface teams and one heel team. With The Usos inching closer to a return, the Tag Team Division needs heel champions. Plus let's be real for a second, The New Day are the absolute best thing in the WWE right now and the centre of the Tag Team Universe. So come on Brooklyn, Don't be Sour. Clap for the new Tag Champs, and FEEEEEEL THE POOOOWER!
Winners and New Tag Team Champions: The New Day! (Because We Deserve It!!!)
Heather: If having to endure Los Matadores and El Torito is the price of admission for getting to bask in the splendor of The New Day, then it is worth every bovine senton. This would be an ideal pre-show match, as it presents a lot of opportunities for goofy action to get the crowd warmed up. We can look forward to some authentic double-team moves, as these guys are all legit partners who haven't just been thrown together for the sake of a duo.
Winner: PTP
John: It's sad that the tag team division has become the new divas division with the short matches and barely any time on television to develop storylines. The New Day are among my favorite acts in WWE right now, so I want to see them in longer matches and delivering meaningful promos. The injuries have really hurt the division, which is why a team like Los Matadores are getting a title shot. I think the Lucha Dragons are pretty good if they are booked better.
I'm not sure what the direction is. They could keep the titles on Titus O'Neil and Darren Young because they are over with the crowd, at least mildly. I just think The New Day are clearly the best healthy team in the company right now. I'd put the titles on them, then when The Usos are back in a few months (Jey has been out after shoulder surgery) that could be a great title feud right there. I'll go with The New Day win, but it wouldn't shock me if PTP keeps the titles either. I doubt either of the other teams have a shot.
Winners and New Tag Team Champions: The New Day
Intercontinental Title: Ryback vs. The Miz vs. Big Show
Christian: This match SCREAMS Miz title victory to me. Shellshock on Big Show or KO Punch to Ryback and in sneaks The Miz to steal the fall and the title. No one is expecting the joke that The Miz has become to win the title and that's why I think it'll happen.
Prediction- The Miz wins the Intercontinental Championship
Matt: I really want The Miz to win this match. I like The Miz way more than I like anybody in this match. The Miz is far and away the best worker in this match. I never thought I'd say those things, but they are true. There is simply more upside in The Miz. I'm not enthused about The Big Show and I'm done with Ryback.
With all that said, I'm a realistic person. Ryback will win this match, probably because they are unwilling to abandon this abhorrent experiment. I want something more for the Intercontinental Championship, and the fact that that is The Miz in this scenario is kind of sad.
Winner: Ryback (because we can't appreciate the good without the incredibly terrible)
Heather: I realize that WWE Creative has a great number of stories and characters to juggle, and The Big Guy had a staph infection that put this IC Title feud on hold for a while. I don't think either of these facts can account for the apathy I feel towards this match. I have no sense of "who" the Big Show is anymore. Why do they insist on throwing a wet blanket on the twilight of so many veteran's careers? See also: Christian, Mark Henry, Rey Mysterio. But back to this match: as entertaining as I find The Miz and Ryback as characters, I don't buy either of them as worthy of the IC Title.
Winner: Big Show. Because I'd like to see Neville win it from him at Night of Champions.
John: It's the match I care about the least. Ryback has actually improved this year, so he deserves credit for that. For the past few years, he just always seemed pretty average. This year, he figured things out a bit more and he's having better matches, but it's not like he's a top worker either.
As for the feud, I don't care much at all. The Miz seems totally out of place especially after he lost clean to Ryback in two minutes on Raw. Big Show's just there to eventually put over Ryback in the feud since he's the vet. Ryback will probably win by pinning Miz while his Show with feud will continue. If this is kept under ten minutes that would be great.
Winner: Ryback
Dolph Ziggler vs. Rusev
Christian: The time to have this match was a month ago but Ziggler was off TV filming a WWE Studios movie. I like all four people involved in this story, but something isn't clicking. Maybe it's because when the time came to have the match at Battleground Ziggler wasn't on TV.
This could be a real sleeper match if it gets 12-15 minutes. I think Rusev will win because despite what people think he's been protected only losing one match via pinfall after the Cena feud. Cesaro knocked him off on SmackDown a few weeks ago. Ziggler will likely get his win back as part of a mixed tag at Night of Champions.
Prediction- Rusev
Matt: Who cares about this? Really, who cares? On any level? This match and this story are the epitome of everything wrong with the WWE. It'll likely be a good match, but at the end of the day, there is no outcome that will move the emotional needle even an inch. That is unless Fandango fulfills the prophecy tonight and indoctrinates dancing Rusev. #DancingRusev
Winner: Rusev (because who gives a damn, this match is pointless anyway)
Heather: This is purely soap opera, which has always had a place in wrestling. I do enjoy Rusev's angst and Summer Rae's snarling aggression, but I cannot – WILL NOT – abide by the KellyKelly-fication of Lana. I know that's kind of the point, because Lana is supposed to be throwing off the shackles of that gravity-defying bun. But there is no way that this Lana:
…is superior to this Lana:
I'm not having it, and it makes me loathe Dolph Ziggler for being associated with it. The only way to turn this around is for Dolph to keep losing in spectacular fashion to Rusev, until Lana realizes that the power was in her bun all this time. She steals one of Dolph's scrunchies and suddenly Ziggler will CRUSH Rusev. Just not at Summerslam.
Winner: Rusev
John: I've been entertained by this feud. Rusev has had some great character development since he lost the John Cena feud and dumped Lana. I think it's hilarious when he says "Hot Summer" as the name for Summer Rae. His mannerisms are fantastic, plus he's pretty good in the ring for a bigger guy. It's easy to see why WWE has high hopes for him.
Since Ziggler has been out for over a month due to the "get injured due to movie filming" thing he went through, he should be really over with the Brooklyn crowd. Just based on the story with Rusev injuring Ziggler, it makes sense for Ziggler to get the win here. However, I think they'll do this match again at Night of Champions in a mixed tag, so the heel Rusev can win this match and then Ziggler/Lana can win the next match. That makes sense to me.
Winner: Rusev
Stephen Amell & Neville vs. Stardust & King Barrett
Christian: I'm so excited for this match that I almost can't even put it into words. WWE has quietly done a really good job with this with all the comic book vignettes be aired. Stardust is the type of weirdo villain that you would see on an episode of Arrow.
I'm a huge fan of the show Arrow and Stephen Amell is a really good guy from what I can tell by following him on Twitter. He genuinely loves WWE so you know he's taking this seriously. It would seem as if Amell's only downfall is that he's a Blue Jays fans (Let's Go Yankees). I love that they are saying it's "The Green Arrown and The Red Arrow" in reference to the Amell/Neville team, which to me means they'll incorporate the Arrow character into his entrance, which should be awesome. I love it when my worlds collide. Don't take this match too seriously because of the whole "comic" vibe, but it should be a hell of a lot of fun.
Prediction- Stephen Amell and Neville
Matt: The only observation I've had during the build up to this match is that Stardust should have won King of the Ring. Celestial Emperor Stardust needed to be a thing and we were robbed of it by King Barrett and the loathsome WWE Creative Department. Screw You WWE!
Anyway, I'm a fan of Arrow and I like Stephen Amell. As far as celebrity involvement goes, this is pretty inoffensive, despite Barrett's involvement being totally random. Pretty easy to predict this one.
Winners: Stephen Amell and Neville (because why would Wade Barrett win a match ever?)
Heather: This is one of my most anticipated matches. I adore Neville, and I want nothing more than to see Cody Rhodes having a good time in a wrestling ring. But we all know that this match is all about the hot tag to Stephen Amell. In the little bit that we've seen so far, Amell has proven himself to be both nimble and eloquent (I know this shouldn't be surprising, as he is an actor in a superhero show, but few special guests have acquitted themselves as well as Arrow here). This is also a good place for Barrett, to fill out the comic book foursome and play the surly straight man to Stardust's playful Puck.
Winners: The Arrows of course!
John: It should be a fun match. I'm not much of a comic book guy and I honestly had no idea what Arrow was before readers were telling me about Amell being a huge fan of the wrestling business. Since then, I've learned more about him, found out he's a fellow Toronto Blue Jays fan and I'll always support a fellow Canadian that's out there kicking ass.
I thought Amell looked good during his interaction on Raw two weeks ago. Like I said in the Raw Deal, I'm fine with celebrity involvement when they are athletic people that love and respect the business. Sometimes celebs will treat it like a joke. Others have no idea what they are doing. Amell looks like he belongs.
The match will probably see Neville getting worked over, Amell gets the hot tag and hits some basic move to get a win, possibly on Stardust. They're not putting Amell in a match to have him lose.
Winners: Stephen Amell & Neville
Elimination Tag Team Match: Team PCB (Paige, Charlotte & Becky Lynch) vs. Team Bellas (Nikki, Brie & Alicia Fox) vs. Team B.A.D. (Naomi, Sasha Banks & Tamina)
Note: The preview of the match on WWE.com states that a team is eliminated if one person on the team is pinned or forced to submit.
Christian: We've never seen a Triple Threat Tag with three people on each team so it'll be interesting to see how the match plays out. It's been great seeing Becky Lynch, Charlotte and Sasha Banks on the main roster. Their presence alone has made Diva segments something you want to watch instead of something you fast forward through.
This should be the blowoff to this three team feud that has been going on in the last two months. After this we need to move onto someone actually challenging Nikki for the title. The winner of this match should generate the top contender. Since Nikki works better as a heel someone from Team PCB will pin her and challenge her at Night of Champions. That Diva will likely be Charlotte or Becky Lynch.
Prediction- Team PCB
Matt: This match should be fun but it does have major points of contention for me. Firstly I didn't understand the rules of this match until John Canton emailed them to me a few hours ago. Bad sign. Second, what are they fighting for? Like really, is there any point to this match at all. Does the winning team get a Fatal 4-way for the title or something? What's the point? Finally, Tamina is in there which will slow this things down considerably.
Now when it comes to predicting a winner, I eliminate Team Bella, because that sets the story back instead of advancing what little story there is. I also have to eliminate Team B.A.D. because outside the incredible and dynamic Sasha Banks, they don't really have much going for them. Which leaves…
Winners: Team PCB (because besides their awful name, they have most to offer with a win)
Heather: Normally I'd complain that there is not one but two participant-laden matches on this card (the other being the (essentially) 10-man tag match). It really handicaps the flow of the match, and comes off as a lame attempt to cram as many people as possible onto the card. But hey, at 5 hours including the pre-show, WHY NOT. Most of the women in this match are very skilled wrestlers, so I'll take it. And because this is an elimination-style match, the number of bodies will be whittled down enough to get some discernable action.
Winners: Because I haven't been paying much attention, I don't have a feel for who could possibly win here. I'll say it will come down to Team Bella vs. Team PCB, with the Bellas cheating their way to victory but Paige's team getting post-match revenge.
John: I'm a fan of what WWE has done with the women on their roster, but like with everything they do, they have overused the "Divas Revolution" phrase so much and it's become really annoying. We get it, WWE. You love phrases and hashtags you can promote. You don't have to overdo it every single time.
Anyway, hopefully the match involves the women that are above average in the ring even average, so I guess what I'm saying is Tamina shouldn't be in there that much. The match will probably see Team B.A.D. eliminated first likely with Naomi getting pinned because I think they want to protect Sasha Banks, which is smart.
Then the only true face team, Team PCB, can face off with Team Bella. I think Charlotte will be booked the strongest in the match and could be the woman that wins the Divas Title from Nikki Bella at Night of Champions next month or soon after. With that in mind, I think Team PCB gets the win.
Winners: Team PCB
Cesaro vs. Kevin Owens
Christian: This was the feud I was earmarking for Kevin Owens when he was being transitioned off of Cena. If this gets 15-20 minutes it'll be awesome. I love both of these guys and hope they tear the roof off of the Barclays Center. With a lot of "smart" fans in attendance for SummerSlam the crowd will be hot for this one. I'm really looking forward to this match.
Prediction- Kevin Owens
Matt: What is there to say about this match really? They've been doing a lot of intermingling with other matches on this card during the build to this match, which either speaks well to how their viewed by those in charge, or speaks to the fact that the WWE thinks they needed to rub elbows with stars like Orton, Sheamus and Rollins to make us care about this match. Here's a novel idea, just tell a story. Any story would have sufficed. I guess they just don't like each other… pretty pedestrian storytelling, but fine.
It should be a stellar match if they get the time. Cesaro's been really over the last few weeks, and Owens, despite reports about management cooling on him, will have a busy Summerslam weekend. I'm as optimistic as I can be about a match with no real story and with nothing on the line.
Winner: Cesaro (because a big PPV win does more for him)
Heather: There are so many matches on this card that I fear some of the better ones are going to fall prey to audience exhaustion. I hope this isn't one of them. Early in the night, please! Though I don't know who they've been recently positioning as the vulnerable one in this feud, I know these two are going to give us a clever, uncompromising match. It's no secret that Cesaro and Owens do precise brutality very well. It would be fun to see Owens bust out a counter for the Cesaro Swing, and I have a feeling we'll see Cesaro suavely avoid that pop-up powerbomb. But who will win?
Cesaro is in my top 3 favorites right now so I hate to say it, but he has become almost bulletproof against losses damaging his reputation. He is that good. And I want to believe that Owens' original dominance over Cena was no fluke.
Winner: Kevin Owens
John: They are two of my favorite guys and I'm so happy that they are in a meaningful match on WWE's second biggest show of the year (sorry Royal Rumble). What's tough about a match like this is that I think both of them deserve a victory
I'm going with Owens just because he slipped a step or two after the feud with Cena, so getting a win over Cesaro would mean a lot for him. Cesaro winning would be great too because it's a significant win at a major event, which is something he needs right now as well.
With this match I'm just going to try to enjoy the 15-20 minutes that I hope they get because if it goes that long it could definitely be the match of the night. I'm really looking forward to seeing what these two can do.
Winner: Kevin Owens
Randy Orton vs. Sheamus
Christian: These are two guys that I like. These are two guys that have good matches. These are two guys that I never want to see wrestle each ever again. I'm sure the folks in Brooklyn feel the same and won't be shy in expressing that opinion. Things could be really tough for these two.
Prediction- Sheamus
Matt: I really have nothing to say about this match. It truly doesn't matter to me at all. So here's a page of fun New Day gifs instead:
http://imgur.com/gallery/teVnn/new
Winner: Randy Orton (because why would Mr. Money In The Bank Win a match?)
Heather: It says a lot about the magnitude of this card that a Randy Orton vs. Sheamus match is going to be considered filler. I'm not complaining. Some might say that this "below the radar" approach is meant to heighten the element of surprise when Sheamus cashes in his MITB briefcase later on… but I really hope not. They already ruined the main event at the last PPV (I know that many people crapped on Lesnar vs. Rollins, and were elated when Taker showed up, but not me. I was LOVING that match, and didn't want it ruined by some creepy old dude), and I really don't want any tampering with what could be an interesting outcome between Cena and Rollins. I know, who am I kidding? There will be tampering, won't there?
Winner: Randy Orton
John: Like most people, I'm tired of this feud and watching these guys wrestle. It's happened so many times in the last few years, yet WWE loves going back to it. I think there's a very good chance that the crowd is going to reject it, so I'm interested in the crowd reaction to this match.
Orton won clean over Sheamus at Battleground. It could have ended there, but here we are with another match. That's probably because they want Sheamus to go over. Otherwise, why have the Money in the Bank holder lose clean twice to the same guy. I think Sheamus will find a cheap way to get the win to give himself some much needed momentum.
Winner: Sheamus
Roman Reigns & Dean Ambrose vs. Bray Wyatt & Luke Harper
Christian: It's a shame Erick Rowan got injured. First because you never want anyone to get hurt and miss action and second if he was healthy he would've rejoined the Wyatts and STING would've been in the match according to popular rumor.
If this one turns into a wild, all out brawl it's going to be one of the better matches of the night. I know a lot of people are expecting an Ambrose heel turn but I don't see if happening in the middle SummerSlam. If it is going to happen it need to happen at the end of RAW when it'll have a bigger impact. Since Harper is low man on the totem pole, he'll take the fall in what should be an entertaining brawl.
Prediction- Roman Reigns and Dean Ambrose
Matt: I said a lot about this match in my piece yesterday, so if you want an in depth analysis into why this feud feels underwhelming, and an extensive outline of how they should have done it, please read the piece. Speaking on the match that we're actually getting, it should be a solid brawl. If there's a surprise to be had on this show, it seems that it'll come from this match.
Will it be an Ambrose heel turn? A Reigns heel turn? There's a lot of speculation, which would make doing nothing at all the biggest swerve they could pull. I hope something noteworthy occurs during this match, because for the most part, while most of these matches will be really good, this card is anything but noteworthy as far as storytelling is concerned.
Winners: Roman Reigns and Dean Ambrose (because I just have a feeling)
Heather: I wonder if this subset of The Shield/Wyatt Family will be 2/3 as good as the original? I think that might be overly optimistic. It's hard not to get nostalgic when you see this crew tussling again, but the last year has been unkind to each man in turn. Furthermore, just one follower does not a leader make, so without Erick Rowan, Bray comes off more pathetic than they surely intend. And will Reigns and Ambrose be able to harness enough chemistry out of this dorky bro gimmick, or is it a sly trick? I like those.
Winners: Wyatt/Harper
John: Normally a match like this would be easy to pick because Roman Reigns should get revenge after Luke Harper attacked him during Roman's match with Bray Wyatt at last month's Battleground. That followed the Money in the Bank PPV where Wyatt cost Reigns that match. In other words, Reigns didn't win two major matches in a row because of those guys.
I don't think it's a normal or basic match, though. WWE knows they have to shake things up while also recognizing that a guy like Wyatt probably has to win a feud against a meaningful opponent. I always try to thin ahead, so as I sit here wondering what might happen, I can't find a good reason for the faces to win because it's boring.
Harper got pinned on both Raw and Smackdown this week. You know what that means? The "lose on TV, win on PPV" theory is in full effect. I don't think Ambrose will turn heel here, but something will happen to tease it and then they might pull the trigger on the turn on Raw or soon after. If it's a clean win for the faces I would be disappointed because I want there to be something meaningful here.
Winners: Bray Wyatt and Luke Harper
Winner Take All: WWE Champion Seth Rollins vs. US Champion John Cena
(Random question from JC: Why didn't the WWE.com graphics guys put the US Title on Cena in this pic when both titles are on the line? Weird.)
Christian: With this match not being the main event WWE doesn't have to book a winner. They can book a DQ ending and not end a PPV that way two months in a row. I doubt Seth Rollins or John Cena walks away with two titles here. That's why a DQ ending makes sense to me. We've seen these two wrestle each other enough times to know what to expect. Rollins realizes he can't beat Cena and he gets DQ'd. In a week or two on Raw, Rollins costs Cena the U.S. Title in an open challenge and they have their rematch at Night of Champions. Pretty standard stuff if you ask me.
Prediction- John Cena wins via Disqualification
Matt: So let's be honest right now. Nobody thinks Seth Rollins is walking out with both titles on this show right? And there's no way John Cena wins the WWE Title for the 16th time right when they put out a bunch of shirts that say 15x on them! I don't know what WWE does to get out of this situation, but it likely won't be satisfying in the least.
The match will probably be a very good one with an incredibly awful non-finish. As much as they're trying to build this PPV up as a big deal, most of the matches feel like they're a beginning and not a grand finale. It's a weirdly underwhelming show despite having many quality matches on the card.
Winner: John Cena and Seth Rollins (yeah I'm going with the double pin non-finish)
Heather: Right now, these two titles are the only ones that count in WWE. That's sad for all the other title holders, but what cracks me up is that even as the US Title holder, John Cena has gotten himself in a WWE World Heavyweight Championship match. That said, I love the term Winner Take All, and John Cena really hooked me on the go-home show. I have faith in their abilities to give us a stellar match, but the spectre of shenanigans is going to loom the whole time. Why don't main events get to have clean finishes anymore? You know what I would accept? The Undertaker doddering out mid-match to kick Seth Rollins in the crotch, because he thought that was his cue.
Winner: Seth Rollins. If they're going to give Cena title #16, it shouldn't be in a double-title win. And I feel like Seth really needs the clout of the title right now.
John: Cena hasn't won a match at SummerSlam since 2010 when he basically destroyed the Nexus singlehandedly. It's a stat that is hard to believe, but it's true.
I think Christian made a lot of very good points that I agree with, so read his part closely for some of my thoughts as well because I think the disqualification finish is very likely.
This match feels like a beginning rather than a finish to a feud. Since WWE probably isn't going to have Brock Lesnar or Undertaker at Night of Champions, the rematch of this match with a stipulation on it will likely headline that show.
It should be a really good match like all their matches are. I think for the finish what they might do is have Rollins get intentionally disqualified or maybe have J&J Security make a surprise return to help Rollins get a cheap pinfall to win. I just don't think one man is going to leave with both titles. I'd like to see Rollins do it, but I have my doubts.
I think there's a small chance that Sheamus cashes in, but I don't see it here. I'll go with Cena winning by disqualification to set up a rematch.
Winner by disqualification: John Cena

Brock Lesnar vs. The Undertaker
Christian: The brawl on RAW was amazing. Paul Heyman's promo work has been outstanding. Now, what will the match be? Hopefully a lot better than WrestleMania XXX. Hopefully Undertaker doesn't get his bell rung in this match either.
They don't even have to have a classic to be better than the match at WrestleMania. If they keep it simple and have a nice brawl it'll suffice. This PPV could be lined up with great in ring action. You don't want it ending on a stinker. People will be into Undertaker's entrance, the stare down before the bell rings and Lesnar suplexing Undertaker. As long as the stuff in between doesn't stink out the joint the match will be a success.
I could see either guy winning. Lesnar should never lose but Undertaker has to get his win back from WrestleMania. Since it's such a toss up having a masked Kane come back and cost Lesnar the match makes the most sense. Then maybe you can do a tag team match at Survivor Series with Kane and Undertaker vs. Lesnar and a partner (Sting????). Undertaker has played more towards the heel side in this feud and if my scenario plays out he'll be in the heel role in that one. It'll be a weird dynamic since Undertaker has reached the legend status and guys like that are always baby faces because the fans don't want to boo a legend. It'll definitely be interesting to see how this plays out.
Prediction- The Undertaker
Matt: I'm not an Undertaker guy. Never have been. This match doesn't do anything for me. The specials they've aired and the video packages they've shown do nothing for me. I really don't care about this match or this feud and am frankly bored to tears by it. I love Paul Heyman, but even he couldn't pull me into this. The big fight feel people are talking about, I don't feel it. Maybe I'm a bad wresting fan, or maybe there's something wrong with me, but I've been out on this since jump street, and that hasn't changed.
The story is nonsense because one the competitors is a broken old man. There's truly nothing to look forward to. The only thing that might interest me is if Undertaker goes full heel and joins The Authority. Imagining him and Kane as bodyguards for Seth Rollins is so absurd and evil it could have worked. That's not happening, though. So nothing fun or interesting can come of this. I'm disappointed.
Winner: Brock Lesnar (this isn't a prediction as much as it's a wish. Just definitively end it. I can't deal with more of this)
Heather: "I hate Brock Lesnar! He has the weird ears that are crumpled up from being hit too much." – 7-year old daughter.
"HE DID NOT DESERVE TO BREAK THE STREAK. I KNOW IT WAS LAST YEAR BUT IT'S STILL NOT RIGHT." – 10-year old son.
This was an interesting reminder to me that my opinion – that Lesnar is an amazing beast and Taker a cantankerous codger – could very well be that of the minority, and of no interest whatsoever to the people who run WWE. So even though it seems completely ludicrous to me that anyone could believe in an Undertaker victory, it could very well happen. Given the way it's been built, it might not happen tomorrow night… but it will happen.
Winner: Brock Lesnar
John: I think the build to this match has been pretty damn good, but I have my doubts about the quality of the match. Their last match at WrestleMania 30 was below average. The Undertaker's 50 years old. What can he do against a guy like Lesnar, who is much better at working with guys his size or smaller. Lesnar's not as good working against the bigger guys.
What surprised me about the match is they didn't make it a No Holds Barred match or something to take away disqualifications. If they did that it would be easier on both guys because they can have more of a standup brawl by using weapons during the match. They could change the stipulation to add something like that, though.
I can see either guy winning the match, but I don't think it's smart to have Lesnar lose. He's the one in his prime making $5 million or whatever it is that WWE is paying him. Lesnar also failed to win his last two WWE Title matches by pinfall or submission (WrestleMania and Battleground), so would WWE screw him out of a win for the third time? Undertaker's at the point in his career where he should be putting over guys like Lesnar. If there's interference to help Undertaker win it'll probably be Kane since Lesnar is the one that took him out. I don't think other guys fit in terms of causing interference.
I'm interested in the crowd response. Will Undertaker get booed for acting a bit heelish in the last month or will the Brooklyn crowd love him too much? I think Lesnar will be cheered the whole time.
What I'd like to see is Lesnar get the win and then they can end it with a mutual respect thing like a handshake or a hug. If Undertaker wins, that probably means we'll see the match at WrestleMania 32 and I don't want to see it one more time. Give them 15 minutes. Have Lesnar win clean. The story ends.
Winner: Brock Lesnar
Final Thoughts
John: That's a wrap. It's going to be a long night with ten matches and a four hour show, but I don't mind it that much because I think WWE has done a pretty good job of building up every match. I'm not sure if there's a match of the year contender type match on here although there could be. It depends on how much time they give matches like Cesaro vs. Owens and Rollins vs. Cena.
I'll have live coverage of SummerSlam on TJRWrestling.net during the show and will post the review on other sites on Monday. I'm also writing about NXT Takeover Brooklyn on TJRWrestling.net live on Saturday, so check that out too!
Follow us on Twitter at the following places.
Christian – @Christian_973
Matt – @MJDP_GSE
Heather – @kickyhick
John – @johnreport
If you want to send an email, send it to me at mrjohncanton@gmail.com as well. Thanks for reading.